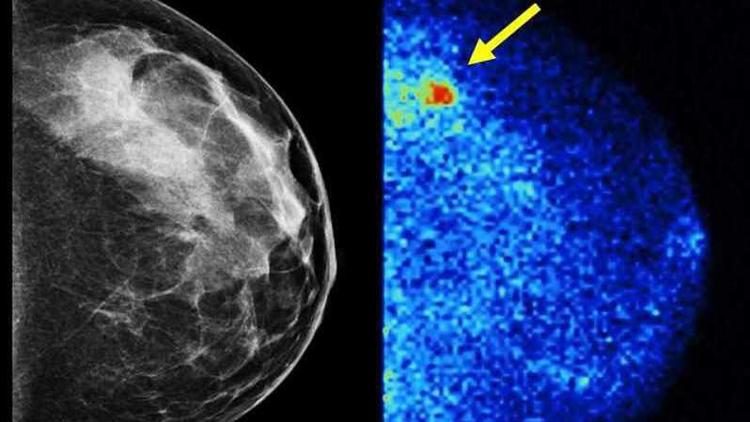 Doctors at Mayo-Franciscan in La Crosse say a new, cutting-edge breast cancer screening tool is already paying major dividends. Mayo is one year into a study of local patients who have received molecular breast imaging, which uses a radioactive tracer and specialized camera to detect breast cancer, and which could increase the rate of detection by more than 250%, doctors say.
As part of the study, the hospital has confirmed seven cases of cancer through molecular breast imaging — four of which would not have been detected through a traditional mammogram.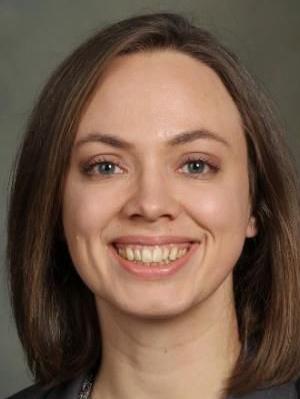 "It might sound like a really small number, but for those four women, the difference is very real," said Carolyn Flock, a program manager at Mayo. "It's terrifying to think that we haven't been able to screen for those things … but it's exciting that we're able to do it now."
Molecular breast imaging is particularly effective for the roughly 50 percent of women who have dense breast tissue.
For those women, mammogram results can often be inconclusive, because the tissue and any potential tumors appear white and cloudy, blending together.
But with molecular breast imaging, results are rendered in color, allowing tumors to be spotted much more easily.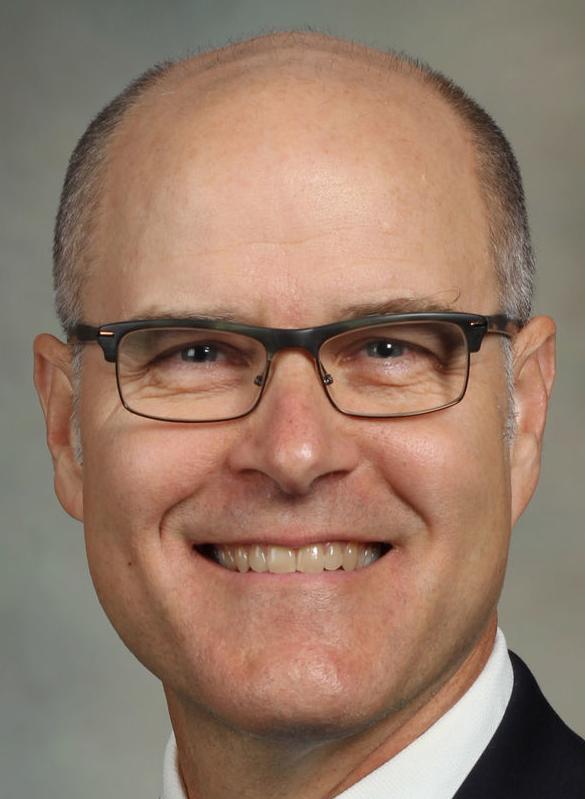 "We're very lucky to have our own breast cancer radiologist, Dr. Rich Ellis, who's very attuned at reading mammograms," Flock said. "But even he can't see a lot of things that come through on those tests."
This new type of imaging has been rolled out gradually, and researchers are still trying to determine best practices, including how often women with dense breast tissue should be tested.
Mayo announced the development of molecular breast imaging two years ago. Doctors described it as a scientific breakthrough, saying it was even more effective at detecting cancer than originally thought.
"There was even some skepticism that it could be this good," said Deborah Rhodes, a breast diagnosis consultant and one of the developers of molecular breast imaging. "It really has (exceeded) our expectations."
The combination of a mammogram and molecular breast imaging is far more likely to catch cancer during its early stages, when the disease is most curable, than a mammogram alone.
It's the difference between a fairly straightforward surgery and painful, drawn-out treatment, the difference between life and death, doctors say.
According to the American Cancer Society, if breast cancer is detected and treated when it is still localized, the five-year survival rate is 99%.
If it is detected after it has spread to other parts of the body, such as the lungs or liver, the five-year survival rate is 27%.
Mayo researchers did not patent molecular breast imaging devices, and in the past two years, it has spread to hospitals across the country.
Flock said she believes Mayo to be the only Wisconsin hospital offering molecular breast imaging, but that could soon change.
She made clear that it is available to all patients, whether or not they take part in Mayo's study, and that it is often covered by insurance. Patients should check with their providers, she said.
Molecular breast imaging is considerably cheaper, for both hospitals and patients, than magnetic resonance imaging, known as MRI.
The latter is also not typically covered by insurance, unless a patient is deemed a high risk for a particular disease.
Get local news delivered to your inbox!
Subscribe to our Daily Headlines newsletter.