As the pandemic stretches into its 10th month in the U.S., a number of questions about the coronavirus have been answered but many still remain, and some of the answers we do have are misconstrued or met with skepticism.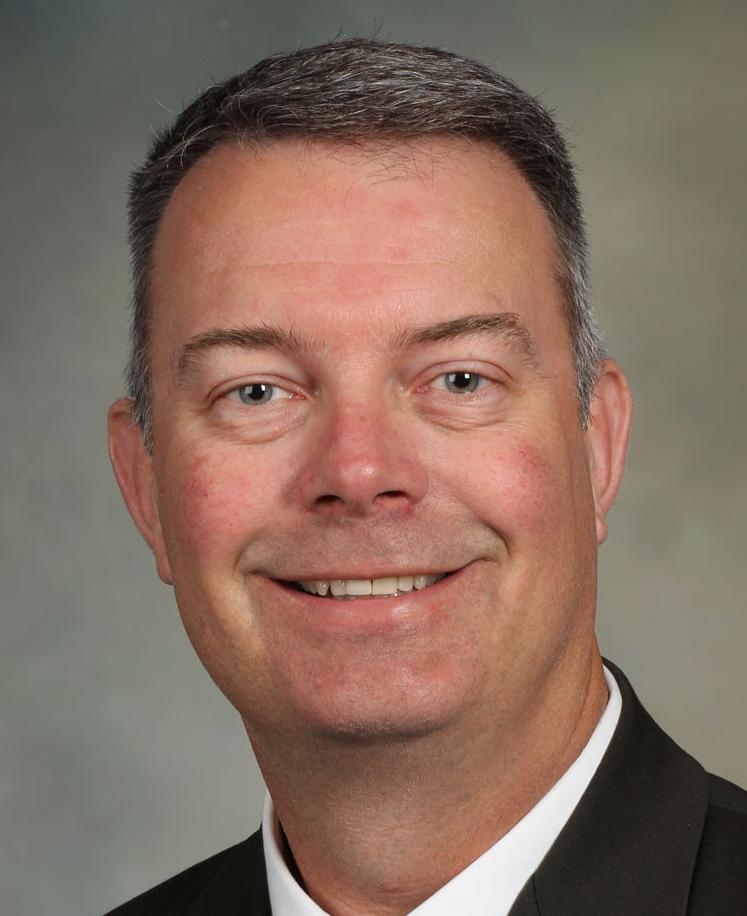 With advice of health officials ebbing and flowing throughout the pandemic — once disadvised, face masks are now considered crucial — it is understandable some would be confused or hesitant to follow the advice. But the months have taught health experts and scientists much about the behavior of the virus, and slowing the spread requires every person to be onboard with the recommendations.
Here, Mayo Clinic Health System addresses some of the myths surrounding COVID-19, and Dr. Kevin Fitzgerald of Mayo, a member of the Coulee COVID-19 Collaborative, discusses the do's and don'ts of quarantine and isolation.
Coronavirus case increases
Contrary to the belief of some, the rise in COVID-19 cases is not due to increased testing. The increase in percent positive tests is evidence the jump in cases is due to increased community spread and contraction of the virus through close interactions. The Coulee COVID-19 Collaborative notes that while cases were highest among the college age demographic in late summer, the middle aged sector is now being hit hard, due in large part to gatherings.
While often used interchangeably, quarantine and isolation are different, with those exposed but not positive for the virus adhering to the guidelines of the former and those with symptoms or confirmed cases following the rules of the latter.
Quarantine is recommended for individuals who are determined to have been close contacts with someone who has the virus. A close contact, says Fitzgerald, is someone who was within six feet of an infected person for several or more continuous minutes, regardless of whether masks were worn, though that decreases the chances of spread. Quarantine should be followed for 14 days from date of contact with an infected person or household member. A negative test, Fitzgerald notes, is not a free pass to discontinue quarantine, as it is possible to test positive a few days later as the virus can take multiple days to manifest.
"People deemed to have positive exposure want to get tested so they can continue going out, but a negative test doesn't mean you can resume (leaving the home) ...," says Fitzgerald. "People who are exposed want to get back to work but there's really no way around (quarantine)."
Those infected should begin isolation the day of symptom onset or receipt of positive test result, and remain in isolation for 10 days from that date.
Fitzgerald notes it seems "counterintuitive" that infected individuals spend less time in isolation than those exposed but not necessarily positive spend in quarantine, but according to the CDC data indicates "that persons with mild to moderate COVID-19 remain infectious no longer than 10 days after symptom onset."
However, individuals with severe to critical cases of the virus can remain infectious up to 20 days after symptom onset, so ceasing isolation after 10 days is dependent on if the person has been fever free for at least 24 hours, without the use of fever reducing medications, and all other symptoms are absent.
Fitzgerald adds that those who test positive but are asymptomatic are not exempt from isolation, saying, "People with a positive PCR test but are asymptomatic can find it hard to believe they have the virus," but PCR test are very rarely inaccurate.
Herd immunity, which occurs when the majority of the population becomes immune to the virus, thus reducing spread and protecting the population at large, is not a realistic plan for stopping the transmission of COVID-19. Currently, it is unknown if contracting the virus gives you immunity, and even if patients do prove to become immune following infection, achieving herd immunity would be to the detriment of millions of lives lost.
It is estimated 70% of the U.S. population — over 200 million people — would need to have the virus and recover in order to stop the pandemic. This would overwhelm the healthcare system, result in millions of fatalities and have severe, long term consequences on the health and function of communities.
Rumors have been swirling that the death toll of the coronavirus has been exaggerated. The myth, Mayo experts say, was born from a data table from the Centers for Disease Control and Prevention which showed the majority of people who died of COVID-19 had multiple causes listed on their death certificates. Thus people questioned if the deaths were actually the result of a preexisting condition. Health experts note that while those of older age or with serious health problems are more prone to severe cases of the coronavirus, the vast majority could have lived significantly longer had they not been infected.
The elderly are especially susceptible to severe symptoms of COVID-19, but people of all ages can have cases serious enough to require hospitalization or even result in death. People of all age brackets and demographics are susceptible to the virus and related hospitalizations, and regardless of age, heart or lung conditions, immune deficiencies and obesity can increase the risk of a severe case.
Most children with COVID-19 have mild symptoms or are asymptomatic, but some have required intensive care or ventilation for the virus. Though rare, children have died from COVID-19.
Taking antibiotics will not kill the coronavirus, as it is a virus rather than a bacteria. Individuals undergoing hospitalization for COVID-19 only receive antibiotics if they are simultaneously suffering from a bacterial infection of some kind.
Social media is rife with assertions from the public that the coronavirus is no worse than the flu. While both are contagious respiratory diseases and have many of the same symptoms, the viruses manifest differently, with COVID-19 believed to be more contagious and more deadly than influenza.
While COVID-19 symptoms can take up to 14 days post exposure to surface, flu symptoms are usually apparent within four days. The health consequences of COVID-19 are generally worse than flu, including lung injury, development of blood clots and, for children, the onset of multisystem inflammatory syndrome.
According to a recent study from the Centers for Disease Control and Prevention, patients hospitalized with COVID-19 were five times more likely to die than those with the flu, and COVID-19 patients were at higher risk than flu patients for 17 types of serious health complications, including pneumonia.
Currently, there is no approved and readily available vaccine for COVID-19, though early analysis of the Pfizer and BioNTech vaccine trial shows promise. The flu shot is recommended for all individuals.
Despite constant pleas from health officials, there remains a population of "anti-maskers," who question the efficacy of a face covering, feel the requirement infringes on their rights, or both. Masks, especially fabric versions, were not recommended at the start of the pandemic but for several months now have been designated one of the three main viral spread prevention tactics, along with social distancing and hand washing.
As the virus is caused by respiratory droplets, released through talking, sneezing and coughing, a mask provides a barrier to protect both the wearer and those around them from becoming exposed to those droplets, which can enter through the mouth, nose and eyes.
"People deemed to have positive exposure want to get tested so they can continue going out, but a negative test doesn't mean you can resume (leaving the home). ... "People who are exposed want to  get back to work but there's really no way around (quarantine)."

Dr. Kevin Fitzgerald, Mayo Clinic