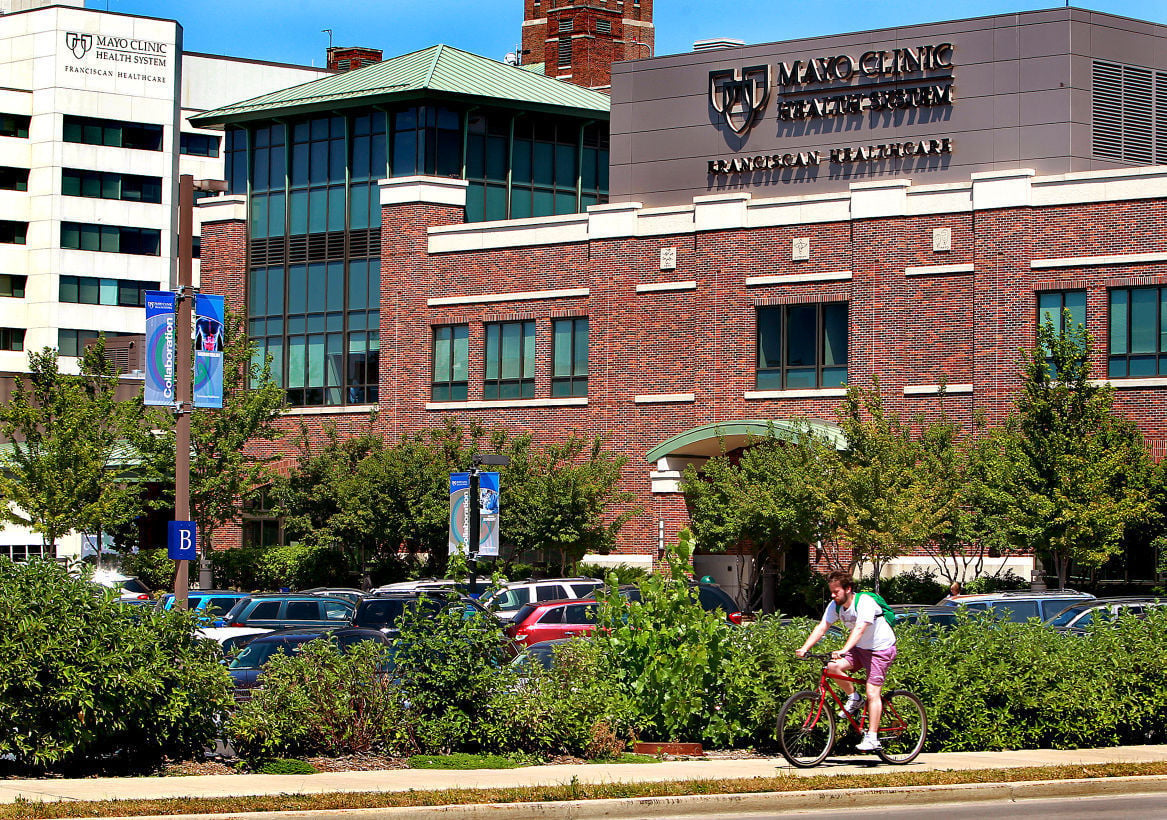 Amid the universal demand to cut health care costs, a La Crosse pediatrician advocates a baby step that would trim more than $1 million a year: train nurse practitioners to do circumcisions.
The change wouldn't lower patient bills immediately but would improve efficiency in other hospital departments as well, said Dr. Dennis Costakos, neonatology chairman at Mayo Clinic Health System-Franciscan Healthcare.
"This is a free-market solution," Costakos said in an interview. "When we increase the numbers doing it, the costs accelerate slower."
Costakos' conclusions emerge from an unprecedented 10-month study he conducted with a registered nurse and several neonatal nurse practitioners, or NNPs, in which physicians trained the NNPs to do circumcisions and the practitioners performed the surgery on 198 babies born at Mayo-Franciscan during that period.
Mayo-Franciscan became perhaps the only place in the country where nurse practitioners do the procedure. The protocol at Gundersen Health System enlists pediatricians for the procedure, according to a Gundersen official
Mayo-Franciscan's duty-shuffling carries a couple of advantages, Costakos said:
At Mayo-Franciscan, NNPs are on duty 24 hours a day, so they are readily available to do circumcisions any time of the day or night, as opposed to the extra expense of calling in or waiting for a physician to do the procedure. That sometimes can result in earlier releases, which could lower a patient's charge.
When nurse practitioners circumcise baby boys, doctors are freed up to care for other patients — boosting a hospital's efficiency through better use of personnel.
The study, published in the November issue of Neonatology Today, lists the charge for a circumcision — regardless of whether insurance or another source pays — as $1,035.75, broken down as $340 for the hospital and $695.75 in professional fees.
It cites hourly compensation for each health care specialty as:
$53.74 for a neonatal nurse practitioner.
$94.41 for a pediatrician.
$115.65 for a family practitioner.
$140.38 for a neonatologist.
$167.16 for an obstetrician.
$247.96 for a urologist.
Thus, enlisting nurse practitioners to do circumcisions would reduce professional salary expenses for the procedure two to nine times, according to Costakos' findings.
Circumcision is a high-demand surgery in the Coulee Region, running at about 80 percent, while studies indicate that it dips as low as 30 percent in some regions. Globally, infants in some countries, such as Denmark and Brazil, rarely are circumcised, while others, such as South Korea, have shifted from a rate of 85 percent uncircumcised to 85 percent circumcised.
In the United States, the circumcision rate for newborns dipped from 83 percent in the 1960s to 77 percent in 2010, according to the federal Centers for Disease Control and Prevention, which also reports that the overall rate for U.S. males ages 14 to 59 is 81 percent.
Meanwhile, groups such as Mothers Against Circumcision www.mothersagainstcirc.org insist that the rate is declining and now is around 33 percent.
If every hospital in the United States switched to using NNPs instead of other professionals, professional fees could be reduced by $105 million over a decade, assuming 1.1 million newborn circumcisions a year, said Costakos, who also is an assistant professor at the Mayo Clinic College of Medicine in Rochester, Minn.
Although a layman logically might expect the bills for parents of newborn boys to drop overnight with such reductions in overhead, that wouldn't be the case, Costakos said.
Rather, at least initially, the savings would result in slower price increases and spreading the savings to other departments and/or procedures, he said.
"The market catches up eventually, and it would be a free market solution," Costakos said. "It's like the big, expensive TVs that are cheaper now — eventually, the savings spread."
The personnel shift also has health implications in areas where risk rates for contracting the human immunodeficiency virus, as well as other sexually transmitted diseases, are higher, he said, adding that that is not a major concern in the Coulee Region.
Studies indicate that the lifetime risk of HIV among circumcised heterosexual males decreased by 16 percent, and two trials found that contraction of herpes simplex virus type 2 and the human papillomavirus dropped by one-third.
"This may be the first surgery to decrease infection," Costakos said. "If you could discover a vaccine that could do the same thing with infection as circumcision, you would be a rich person."
In the long run, curbing infection also helps the bottom line, with Costakos observing, "You get more bang out of the buck," reducing infections as well as health care costs.
Circumcision also is known to lower the risk of penile cancer, decrease the possibility of urinary tract infections during the first year of life and prevention of foreskin infections, Costakos said.
Circumcision, which is not considered a necessary surgery, although some religions such as Judaism and Islam traditionally require it, has its detractors — some of whom dismiss it as cosmetic.
The cosmetic contention is one reason some insurers and even Medicaid don't cover the procedure, Costakos said.
His study cites a review that found private insurance paid for 61 percent, Medicaid covered 36 percent and parents, 3 percent. Medicaid in Wisconsin covers the procedure, while Medicaid programs in 18 states, including Minnesota, do not cover it.
Circumcision rates in states where Medicaid covers the procedure are nearly 70 percent, compared with 31 percent in states where Medicaid doesn't cover it, Costakos' study found.
The CDC, reflecting on the fact that such restrictions make the procedure unaffordable to many low-income families, contends that populations that might benefit the most are denied access. Although the procedure carries risks in a very low percentage of cases, the American Academy of Pediatrics' most recent policy statement on the issue, in 2012, states: "Evaluation of current evidence indicates that the health benefits of newborn male circumcision outweighs the risks and the procedure's benefits justify access to this procedure for families who choose it."
The CDC echoes that sentiment in guidelines published in 2014.
Groups such as Intact America and Mothers Against Circumcision reject the procedure as not only unnecessary but also one that is barbaric and inflicted upon someone too young to grant consent.
On the other hand, postponing it until teen years or adulthood has the disadvantage of making it more complicated.
Costakos has high hopes for training neonatal nurse practitioners to perform the procedure, saying, "We hope to be a model for the nation. This is a very Franciscan change."