Mayo Clinic Health System-Franciscan Healthcare is prepping a corner of Belle Square to become a 6,500-square-foot clinic, the second health-related tenant in the office-residential-retail complex in downtown La Crosse.
The clinic, to be announced at a press conference today, will include primary care, acute care and wellness offerings, said Dr. Tim Johnson, who heads Mayo-Franciscan as a regional vice president for the Rochester, Minn.-based Mayo Clinic.
"What we're really trying to do is focus on caring for a very busy working population, managing their families, jobs and transportation," Johnson said in an interview.
Convenience leaped to the fore in researching needs of that population, with some medical questions able to be answered via telephone or the telemedicine options that will be available at the clinic, he said.
In other instances, "Someone might call and say 'I need you to look at my ear or my child's ear'," in which case the clinic will provide the full range of acute and primary care, Johnson said.
"We look forward to meeting the health care needs of employers and residents with care that is affordable, convenient and tailored to the downtown lifestyle," he said.
Tending to those needs will be family physicians and two nurse practitioners, who will serve patients ages 18 months to 75 years Monday through Saturday when the clinic opens in late spring.
"Complex patients with multiple medications and conditions would be steered to other hospitals in the Mayo region," Johnson said.
"It will be focused on the relatively healthy, younger people living in the downtown area, and we're excited to be part of that," he said.
The clinic, which will be on the northwest corner of Belle Square, at North Third and Pine streets, will feature six exam rooms, one procedure room and a behavioral health consult room.
It will include radiology and laboratory services so that, for instance, a downtown worker or resident who has a doctor's appointment or surgery scheduled soon that requires a blood test could have such a test conducted at the clinic instead of traveling to Mayo-Franciscan's main hospital at 700 West Ave. or its Onalaska clinic, Johnson said.
Counseling and behavioral health services, as well as wellness programs, also will be available, he said, adding, "There is an ever-increasing need for behavioral health."
"Wellness is a big part of this — to keep healthy people healthy and keep them out of the hospital," Johnson said, adding that the health system is excited to be working with developer Don Weber and in helping fill some of the space in, and fulfilling expectations for, Weber Holdings Inc.'s $68 million Belle Square.
Echoing those sentiments is Eric Erickson, Mayo-Franciscan's primary care vice president who oversees such services.
"The development as a whole is really amazing," Erickson said. "It's the first one to bring office, residential, business and dental together — and wellness is the focal point for us.
"We wanted to create a situation in between what usually is called express care and is in grocery stores or malls and the full-bodied service of a hospital," he said.
"It will be convenient for employees who work in increasingly concentrated businesses downtown," he said. "Then can get quick care and stay productive at work."
The Belle Square dental office is Cowgill Dental, headquartered in Onalaska and opening its first satellite office in the La Crosse development. Cowgill is open limited hours now and will expand service to five days a week by the end of May.
The co-owners of Vendi Advertising at nearby 400 125 N. Fourth St. hailed the Mayo Belle Square plan, saying they offer their 15 employees two insurance plans through Health Tradition, Mayo-Franciscan's insurance arm.
"We lived through the construction, but we'll benefit now," said Kathy Van Kirk-Przywojski, Vendi's creative principal.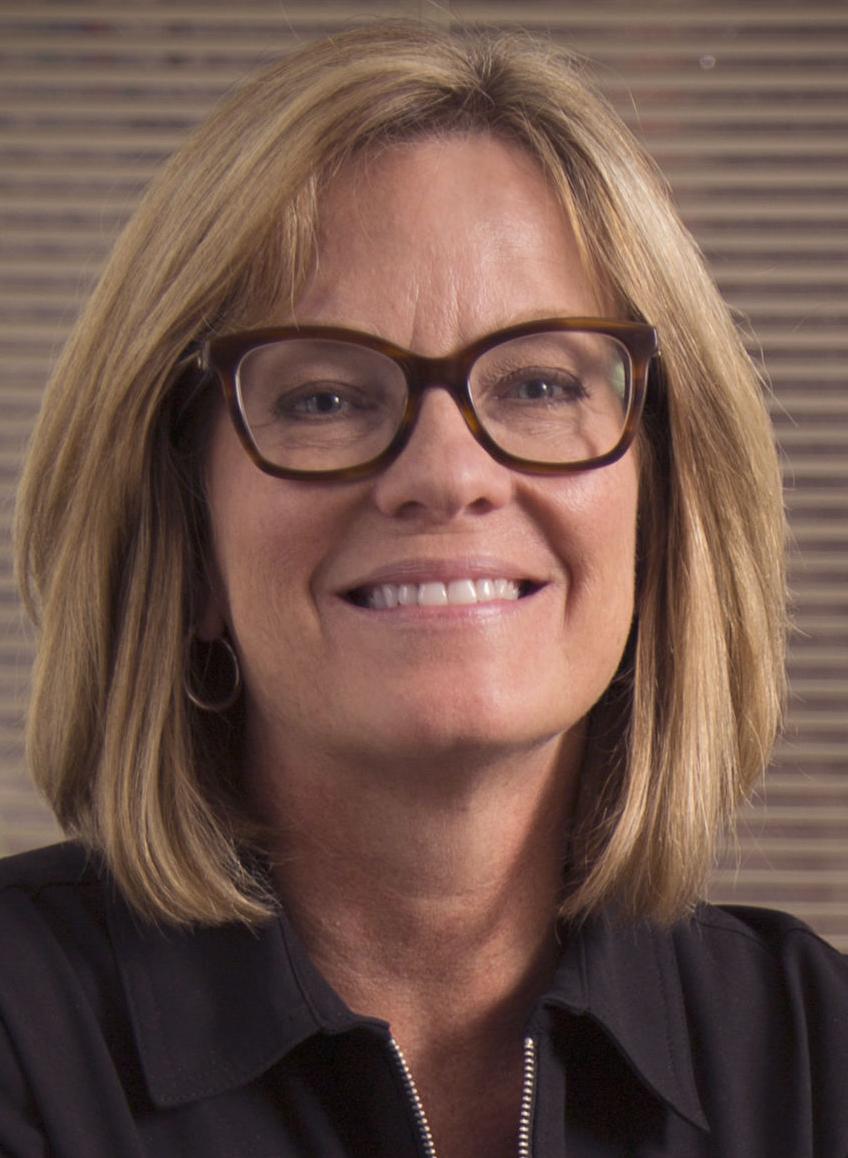 Julie Haas, Vendi's client services and strategy principal who receives her care at Mayo-Franciscan, said, "I'm very, very happy it will be there. It's a really good fit for people with a busy life. I still want to visit my primary physician in Onalaska because I've gone to her for so long, but if I feel like I'm getting the flu or not feeling well, I'll go to the clinic."
The clinic also presents an affordable option, since she and her husband opted for higher-deductible coverage this year, Haas said.
Van Kirk-Przywojski cited another advantage the clinic may afford downtown employer, explaining, "We appreciate being a downtown business, and the vitality of the downtown, and this will make it easier to recruit employees."