A telehealth improvement bill supported by Gundersen and Mayo Clinic Health Systems was signed Monday by Gov. Tony Evers, expanding Medicaid reimbursements to all telehealth services and consultations.
Previously, Medicaid coverage was required only for mental health telecommunication services, making telehealth, which is touted by physicians and hospitals as a comprehensive, coordinated and effective approach to off-site health care, expensive or inaccessible to individuals in rural communities.
The passing of bipartisan Senate Bill 380 — introduced Aug. 29 by Reps. Amy Loudenbeck, R-Clinton, and Deb Kolste, D-Janesville, and Sens. Dale Kooyenga, R-Brookfield, and Janet Bewley, D-Mason, and boasting 67 cosponsors — will help address provider shortages in lower populated areas and is anticipated to have a neutral or positive impact on Medicaid expenditures.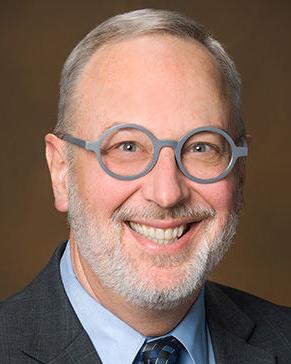 Representatives from Gundersen and Mayo Clinic Health Systems, which both utilize telehealth services, shared enthusiasm for the bill's passage and potential to change the face of rural health care.
"Mayo Clinic Health System views telehealth as an innovative approach to care that more and more appropriately meets the care needs of those in our communities," said Dr. Paul Mueller, Mayo Clinic Health System regional vice president. "Patients need more time-efficient and less costly models of care. With busy lifestyles, it has become difficult for patients to participate in traditional follow-up office appointments.
"The goal of telehealth is not to replace traditional appointments, but rather to allow all providers flexibility and greater capacity to meet the needs of their patients," Mueller said. "We appreciate the broad support by the Legislature and governor in passing this legislation, and look forward to continually advancing this innovative approach to care delivery."
Dr. Scott Rathgaber, CEO of Gundersen Health System, expressed his appreciation for the bipartisan endorsement of SB 380, noting, "It's a great example of legislators working together for the benefit of the community. I congratulate them for working together."
Gundersen, Rathgaber says, has "a pretty large rural footprint," and in 2018 its Wisconsin hospitals served around 2,500 patients via telehealth, not including consults to emergency rooms, newborn nurseries and inpatient services to critical access hospitals.
The bill will allow for expansion of speciality services, including behavioral health, as well as meeting the other provisions recommended by the Wisconsin Hospital Association: Cover telehealth the same as in-person care when the quality of the care provided is functionally equivalent; cover in-home or community telehealth services; and catch up to Medicare in the number of telehealth-related services that are covered.
"The bill Governor Evers is signing into law today brings more parity between in-person and telehealth-provided care and removes outdated barriers to delivering and receiving care through telehealth," said Wisconsin Hospital Association president and CEO Eric Borgerding. "This legislation, coupled with new investments in broadband infrastructure supported by the Legislature and the governor, will help Wisconsin more fully realize the promise of telehealth and other new technologies."
Get local news delivered to your inbox!
Subscribe to our Daily Headlines newsletter.