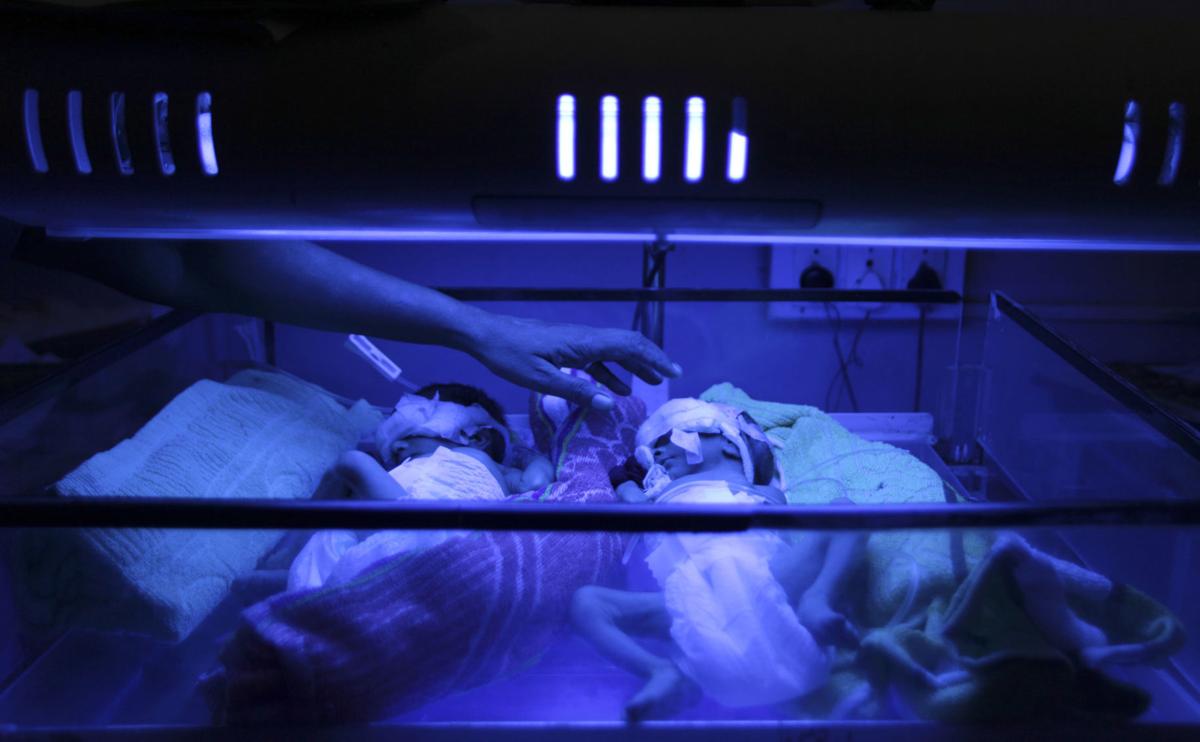 An app developed by a local neonatologist debuted last week, guiding physicians and families through the management of newborn phototherapy.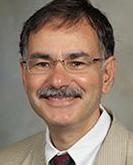 Dr. Dennis Costakos of Mayo Clinic Health System, who introduced the BiliStop mobile application in February to the American Federation for Medical Research in New Orleans, created the tool with the help of Dr. Mengyi Zha and nurse Lynn Dahlen to help providers determine when to stop phototherapy treatment for infants with hyperbilirubinemia.
More commonly known as neonatal jaundice, the condition affects about 500,000 babies globally and occurs when there is too much bilirubin in the blood.
Hyperbilirubinemia can cause the yellowing of the skin in mild cases, while affecting brain cells in severe cases. About 114,000 will die from the condition, and 63,000 will suffer from neurological impairment.
Among the common treatments for the condition is phototherapy, using a specialized lamp that alters the structure of the bilirubin molecules so they can be flushed out via urine and stool.
While the American Academy of Pediatrics has reliable guidelines for when to begin phototherapy, Costakos said, there was no adequate information on when to cease treatment.
"We want to make sure we don't have anyone under or overtreated," Costakos said.
In finding a consistent solution, Costakos and team began in 2018 using an algorithm based on a 2017 study, "A Clinical Prediction Rule for Rebound Hyperbilirubinemia Following Inpatient Phototherapy," with calculations tabulated by hand.
The variables considered are "age when phototherapy is initiated, gestational age, and the American Academy of Pediatrics threshold serum bilirubin (TSB) for phototherapy at the age when phototherapy is discontinued."
With the information, providers can determine a percentage risk of re-admittance within 72 hours for more treatment if phototherapy is stopped at a given point. Approximately 7% of babies worldwide receive phototherapy, generally lasting one to four days.
On average, the calculation reduces hospital stay of about 34% of U.S. born babies by one day, which is both emotionally relieving to parents and financially appreciated. During the COVID-19 pandemic, Dahlen says, a minimized stay is of extra importance.
The calculation process, which took about 15 minutes, was while accurate also time consuming.
"We realized we need a machine," Costakos says. "If you input the data, it will give you an output."
Costakos and his partners began creating an app to streamline the process and conducted a study with the Mayo Clinic Institutional Review Board. Results showed both high accuracy and user satisfaction, cutting down the tabulation time to about 22 seconds.
"This app would allow you to treat someone today and know if the next day they can go home," Costakos says.
Costakos is proud that the evidence-based tool originated in La Crosse, and is even prouder of its potential global impact.
"When you have something like this, don't keep it a secret," Costakos says. "Take it to the world."
Get local news delivered to your inbox!
Subscribe to our Daily Headlines newsletter.