In-person classes may be delayed this fall, but local pediatricians are stressing the importance of back-to-school checkups and physicals, with bodily health and emotional wellbeing perhaps more important than ever.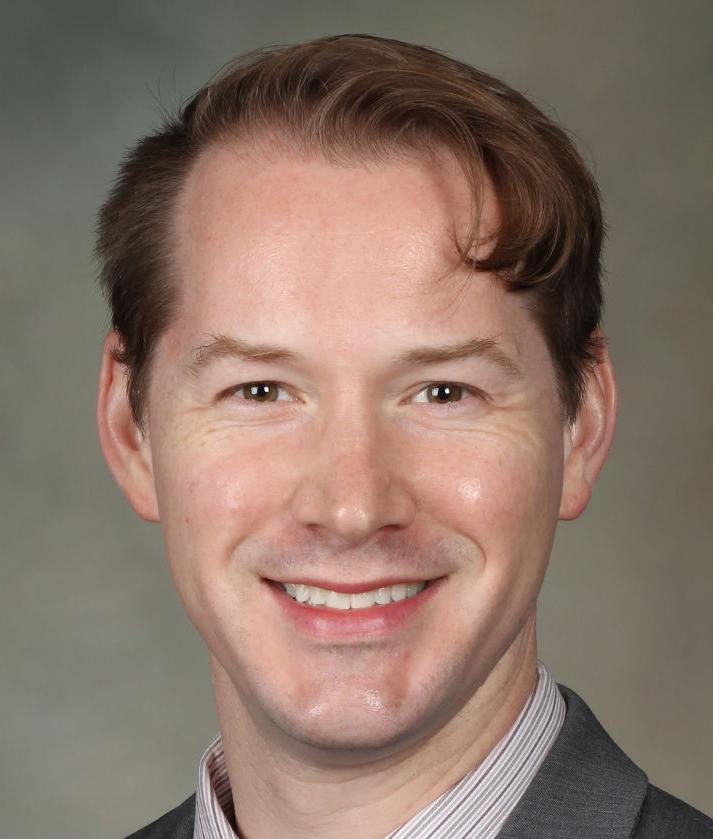 Dr. Joseph Poterucha, chair of pediatrics for Mayo Clinic Health System in La Crosse, recommends youth entering kindergarten through 12th grade precede the fall semester each year with what are commonly referred to as well-child visits, routine exams and check-ins crucial for monitoring growth, administering vaccines and screening for potential health issues.
With local public schools kicking off virtually for the first month, and uncertainty regarding when doors may actually open for classroom education, some parents may be inclined to put off scheduling a well-child visit, but Poterucha stresses now is the time to make an appointment.
"It's still important that we get these kids in," Poterucha says.
A late summer wellness visit serves as an opportunity for pediatricians to discuss nutrition, monitor weight and height and ensure immunizations are up to date.
These appointments are also used for screening for health issues such as scoliosis, heart defects or connective tissue disorder, with early intervention crucial in preventing the worsening of a previously undiagnosed condition.
"These are real issues we can capture," Poterucha says.
For adolescents, Poterucha says, visits offer a safe place to discuss personal or sensitive issues such as relationships, reproductive health and mental health.
"This is a good opportunity to making inroads" with teens, Poterucha says.
Even with fall sports schedules largely in limbo, Poterucha also advises young athletes undergo a physical before school starting, noting some kids are more injury prone or have afflictions like hypermobility or muscle tone issues that may benefit from physical or occupational therapy.
Should football, field hockey and cross country be cancelled for the coming months, participants will still likely be practicing or exercising on their own, and "once things start to pick up in spring, it's important we haven't been neglecting medical care," Poterucha says.
In addition to the standard touch points, well visits in the coming weeks will encompass the mental and physical health challenges that have come with the coronavirus pandemic, with an emphasis on safe practices when students are back in their desks and among peers.
"The main thing we're trying to reiterate is educating the children and the families — social distancing, hand washing, masking — and really getting that into a child's mindset," Poterucha says.
Poterucha also encourages parents and guardians to bring up pandemic- related stresses and concerns during their child's visit, noting providers are there to advocate for the adults as well as the child and can help connect them with resources and support.
Many parents are feeling overwhelmed as they balance work, child care and home schooling, and knowing the juggle will continue for at least a couple months may have them reaching a breaking point.
Virtual learning, Poterucha notes, is not ideal, with the platform hindering the ability of some students to understand and excel at their lessons, while also placing a burden on parents.
However, he says, "We really need to look to the science and the medical professionals" and proceed with caution when it comes to opening schools.
"There's going to be frustration, but it's the right thing to do with the uptick in local cases," he says, noting that while thus far "kids don't seem to be the super spreaders we thought they would be" and experience milder symptoms, they can still contract the virus and infect the adults around them, of special concern in regards to grandparents or others in high-risk categories.
La Crosse Superintendent Aaron Engel relayed during a La Crosse School District board meeting Monday that students in grades 1 through 12 will likely be required to wear a mask when in-person instruction resumes, and Poterucha suggests parents get their child used to wearing one in advance, "if it can be done safely." Engel noted Monday the school district is looking into options for those with health conditions that cannot support wearing a mask.
Poterucha reiterates the importance of every resident undertaking the precautions outlined by health professionals, from thorough sanitation to use of face coverings in public, to help halt viral spread.
Says Poterucha, "We have to have a message of collective community responsibility."