The 2020-21 school year challenged youth in unforeseen ways, with hybrid or all virtual learning schedules, loss of extracurriculars, and upended sleep, eating and socialization routines.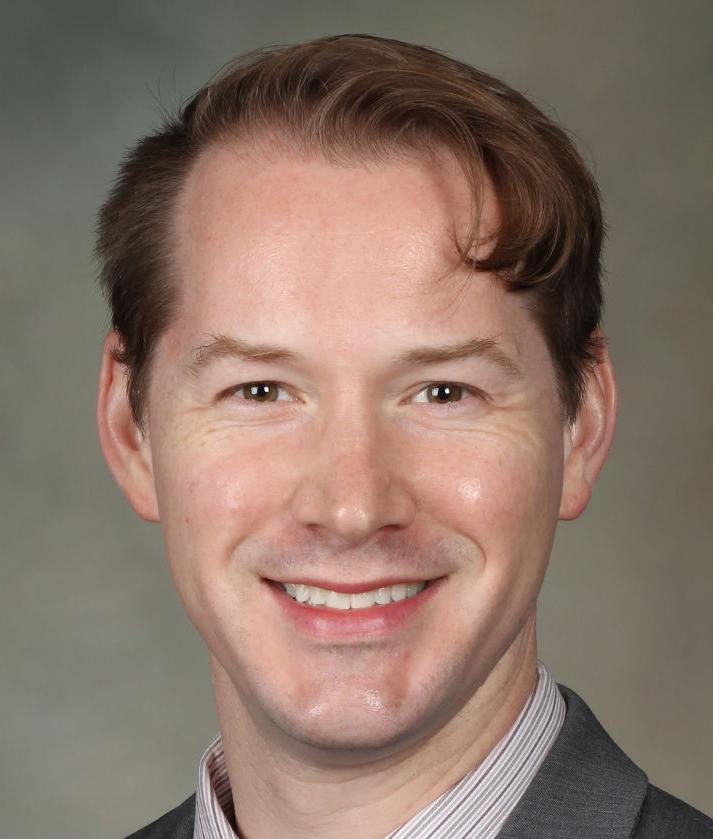 With the pandemic slowing down locally — though the Delta variant has the possibility to cause a setback — most schools are set to return to in-person education this fall, and pediatricians are urging parents to get their child in for their physical before the resumption of classes.
Doctors advise a back-to-school physical and check-up for children, teens and college students up to 21, offering health care providers a chance to perform an examination, discuss the state of the body and mind with patients, cover any questions or concerns, and talk with parents.
And, with many schools tentatively making masks optional for vaccinated students, it's an opportunity to go over coronavirus precautions and vaccination.
"These well-child visits screenings are very crucial for growth, catching things like cancer or heart issues. It's an opportunity too to make sure we're not missing any medically preventable issues," says Dr. Joe Poterucha, pediatrician at Mayo Clinic Health System. "Sometimes just the developmental metrics we look at — height, weight — can be a clue something could be wrong."
For younger children, pediatricians screen for developmental issues and delays, including looking at motor skills and signs of conditions like autism.
"At this young age it's really critical we look to intervene while they have that adaptability while their brain goes through that rapid growth," Poterucha says.
As of last month, the American Academy of Pediatrics is calling for tweens and teens to be screened for cardiac issues at their annual appointment, a recommendation previously only for young sports participants.
"We tended to focus on athletes in the past when parents brought their children and teens in for a sports physical, or preparticipation exam," Dr. Christopher Erickson of the AAP said in a June 21 release. "We know today that all children and teens benefit from a simple screening to help identify any potential problem that warrants follow-up with a cardiac specialist."
Some 2,000 individuals nationwide under age 25 die each year from sudden cardiac issues, not including sudden infant deaths. The AAP Section on Cardiology and Cardiac Surgery and the Pediatric and Congenital Electrophysiology Society Task Force on Prevention of Sudden Death in the Young created the updated guidance for screening, which has four questions including if the child has had an unexplained seizure, shortness of breath, chest pain or a family history of cardiac conditions or death before age 50.
"We want to screen for preventable health issues. We have the proper screening and testing questions to weed that out. We want to make sure no kids fall through the gaps," says Poterucha, calling the inclusion of all youth in the recommendation "long overdue."
"Parents may be surprised after digging into the family history, into what their child is saying, what may actually be going on with their kid. Maybe they didn't know their child had chest pain or passed out until the doctor asked. These are important questions that need to be asked," Poterucha notes.
Even if no physical issues come to light during appointments, Poterucha says annual visits can serve as a "mental check-in" — a chance to explore family dynamics, school and peer interactions and helping parents learn how to "tap into their teen" or recognize how behaviors in their child may be a "plea for them to see what is going on in their minds, their hearts or even their body."
During appointments, teens can share with their provider in confidence, in accordance with privacy policies, and parents can also speak one on one with the pediatrician. Providers, Poterucha says, want patients and families to feel their office is a safe space where their voices are heard and needs addressed.
Teens may be newly experiencing depression or anxiety related to the COVID-19 crisis, which reduced peer interactions and may have increased social media exposure, a potential source of self-esteem issues or bullying. Adolescents may also be struggling with body image, eating disorders, or issues surrounding gender identity or sexual orientation.
"There are a lot of mental health needs that can be really critically addressed and confided (during) visits with a pediatrician," says Poterucha. "This can be an opportunity for teens to talk about sensitive issues and make inroads."
Providers, Poterucha says, are seeing "almost epidemic levels" of weight gain or obesity among youth during the pandemic, with factors including stress eating, snacking more frequently, staying inside more and having sports or activities cancelled.
"It's been a big alarm for pediatricians," Poterucha says. "If you're a parent and you've noticed your kid has gained a significant amount of weight and you're concerned about their health, now is the time to get them in to see if we can improve their global health as they move ahead in their lives. It's something where we've really been putting our heads together to get these kids back on track for a life of health."
With those 12 and older now eligible for the Pfizer version of the COVID-19 vaccine, Poterucha urges parents who have not yet taken their child for their shots to raise any queries they may have, especially as reports about very rare cases of heart or nerve related side effects ramp up hesitancy for some.
The CDC still highly recommends inoculation, with vaccine related health problems and deaths of miniscule percentages in relation to doses given and far less common than COVID-19 related health effects and fatalities.
As of July 14, the CDC had confirmed 335 coronavirus deaths among those 17 and under, and 609,505 fatalities total. Over 336 million vaccine doses have been given, and in total 40 cases of thrombosis with thrombocytopenia syndrome and 633 reports of myocarditis or pericarditis related to the vaccines have been confirmed. There are 100 preliminary reports of Guillain-Barré syndrome. As of July 12, VAERS had received 6,079 reports of death among vaccinated individuals, equivalent to 0.0018%. A report is not confirmation the death is vaccine related.
"We need to be available as providers to the parents to ask those questions that may be on their minds. There may be worries, there may be some hesitancy. This is the opportunity to talk to someone you trust about the science, about the data, and make the right decision for your child," Poterucha says.
"With the level of trust with the provider, we have a good opportunity to dispel myths and rumors. For those parents who wanted more safety data, we have nine or ten months of data going back to the clinical trials showing it is safe. If you've been waiting, dig deep and talk to your pediatrician."
To help make it easier for parents and children to fit in a well child visit and physical prior to the school year, Mayo is offering self scheduling, same-day visits and appointments during evening hours.
Appointments can be scheduled through Patient Online Services or by calling 608-392-8300.
In addition to during regular hours, 7:30 a.m. to 5 p.m. Monday through Friday, appointments will also be offered at La Crosse Pediatrics from 1 to 7 p.m. July 28 and Aug. 5 and 10; at La Crosse Family Health Clinic from 3 to 7 p.m. July 21 and Aug. 4; and at Onalaska Pediatrics from 1 to 7 p.m. Aug. 23.
Gundersen Health System's pediatrics department can be reached by calling 608-775-6766 for La Crosse or 608-775-8138 for Onalaska. Hours are 8 a.m. to 8 p.m. Monday through Thursday and 8 a.m. to 5 p.m. Friday. The La Crosse site is open Saturday and Sunday from 8 a.m. to noon.
IN PHOTOS: Local community members wear face masks
Holmen, Wis.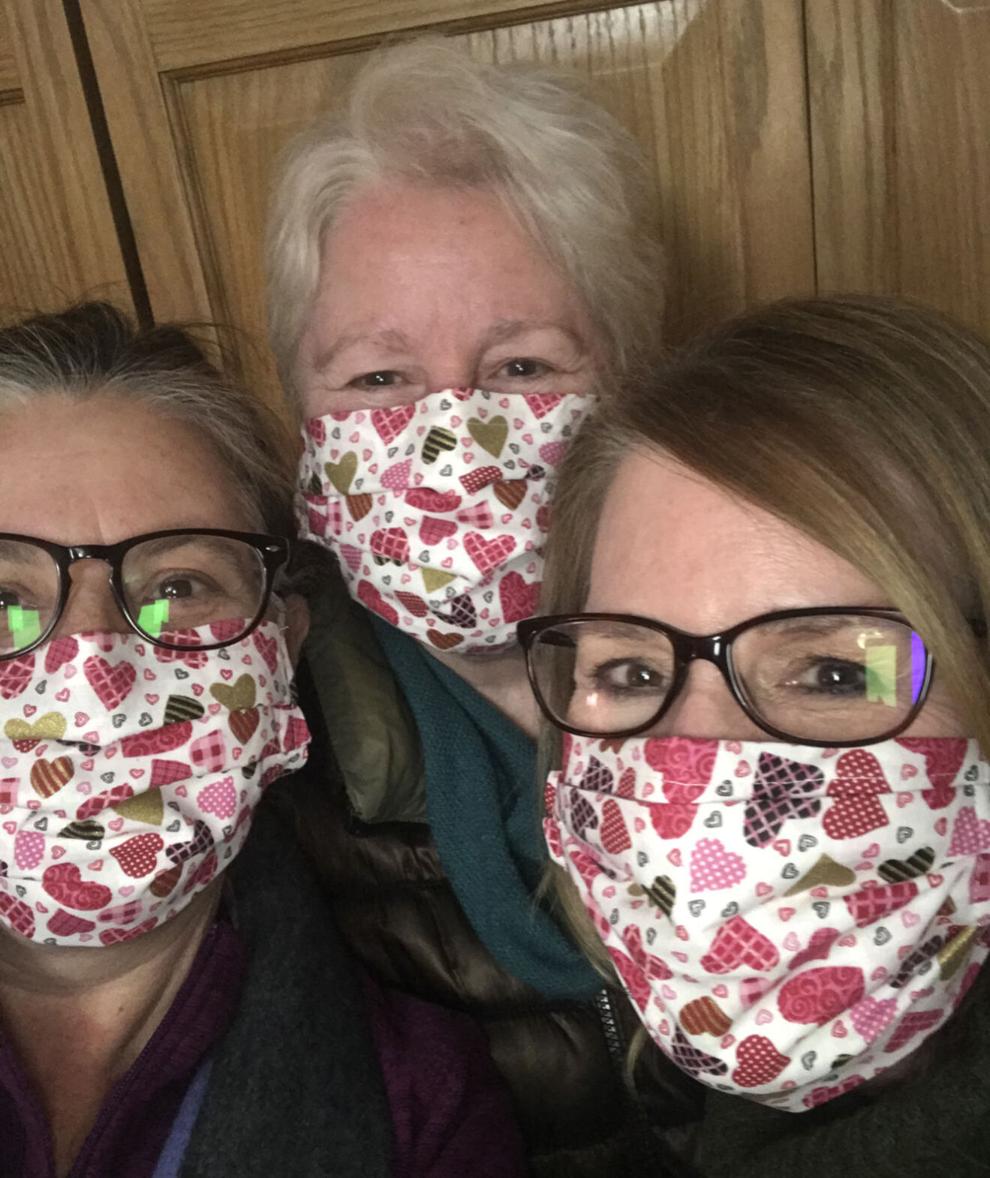 Jim Falls, Wis.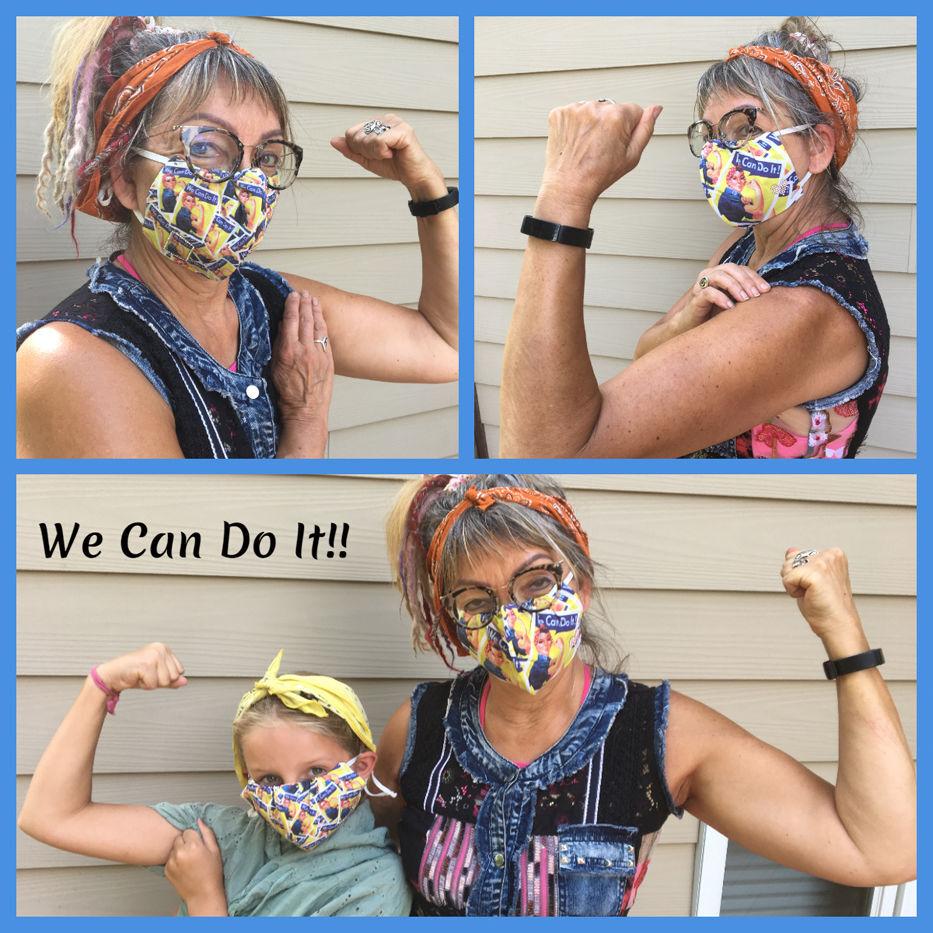 La Crescent, MInn.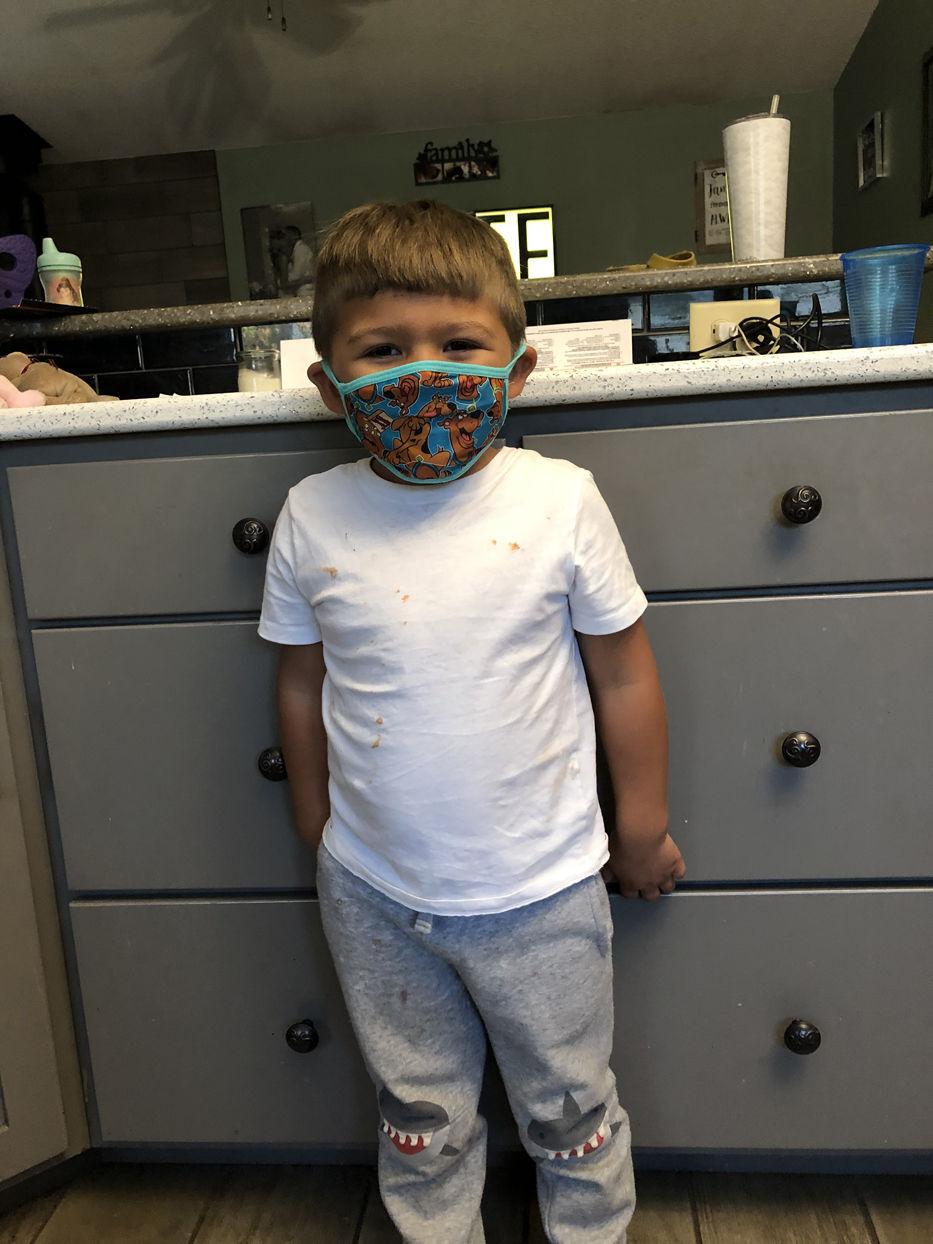 Working at the Tomah VA serving our Veterans during this pandemic!
In My Family We all Wear Our Masks Cindy And Baby V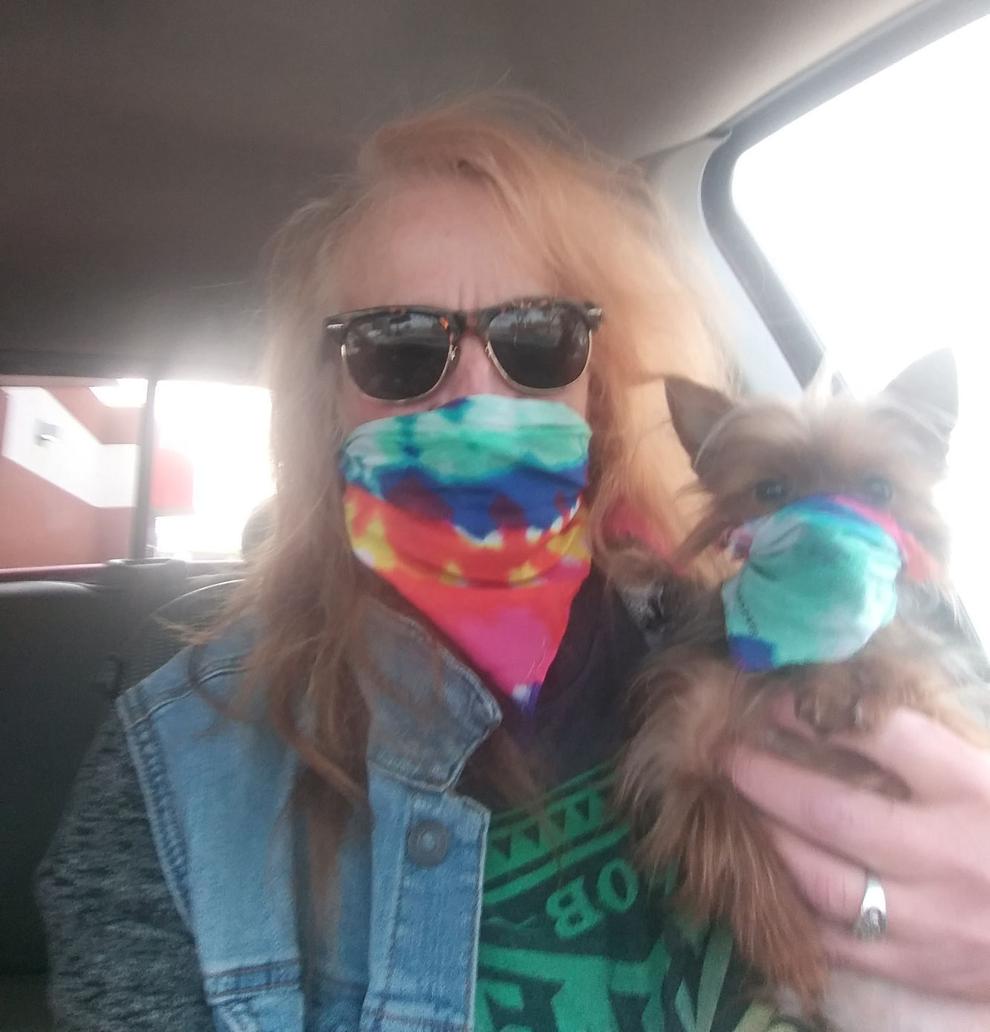 mask made by fellow West Salem High School chemistry teacher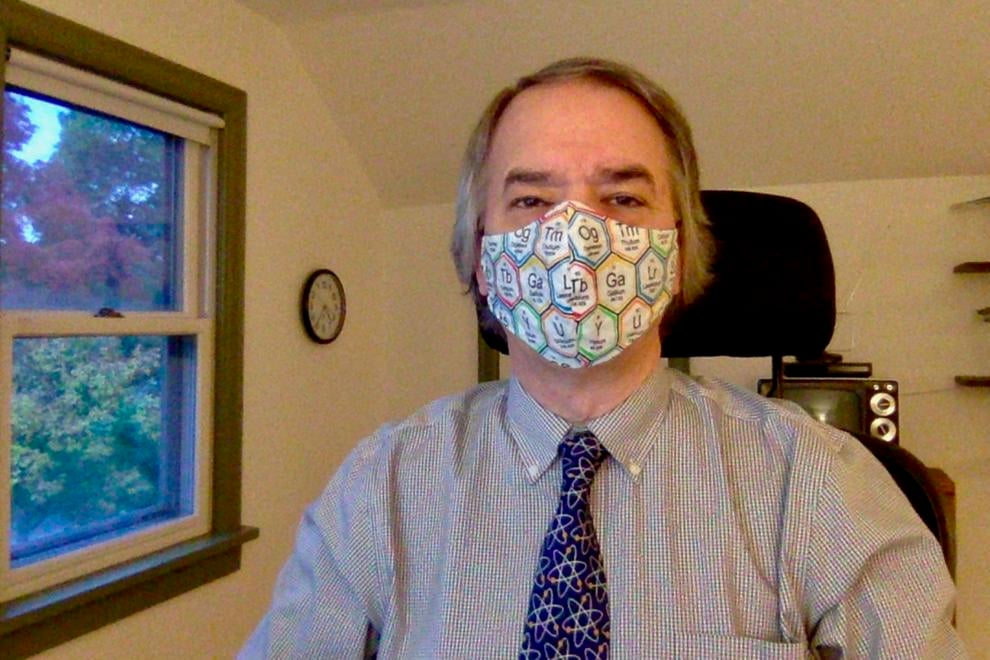 La Crosse punk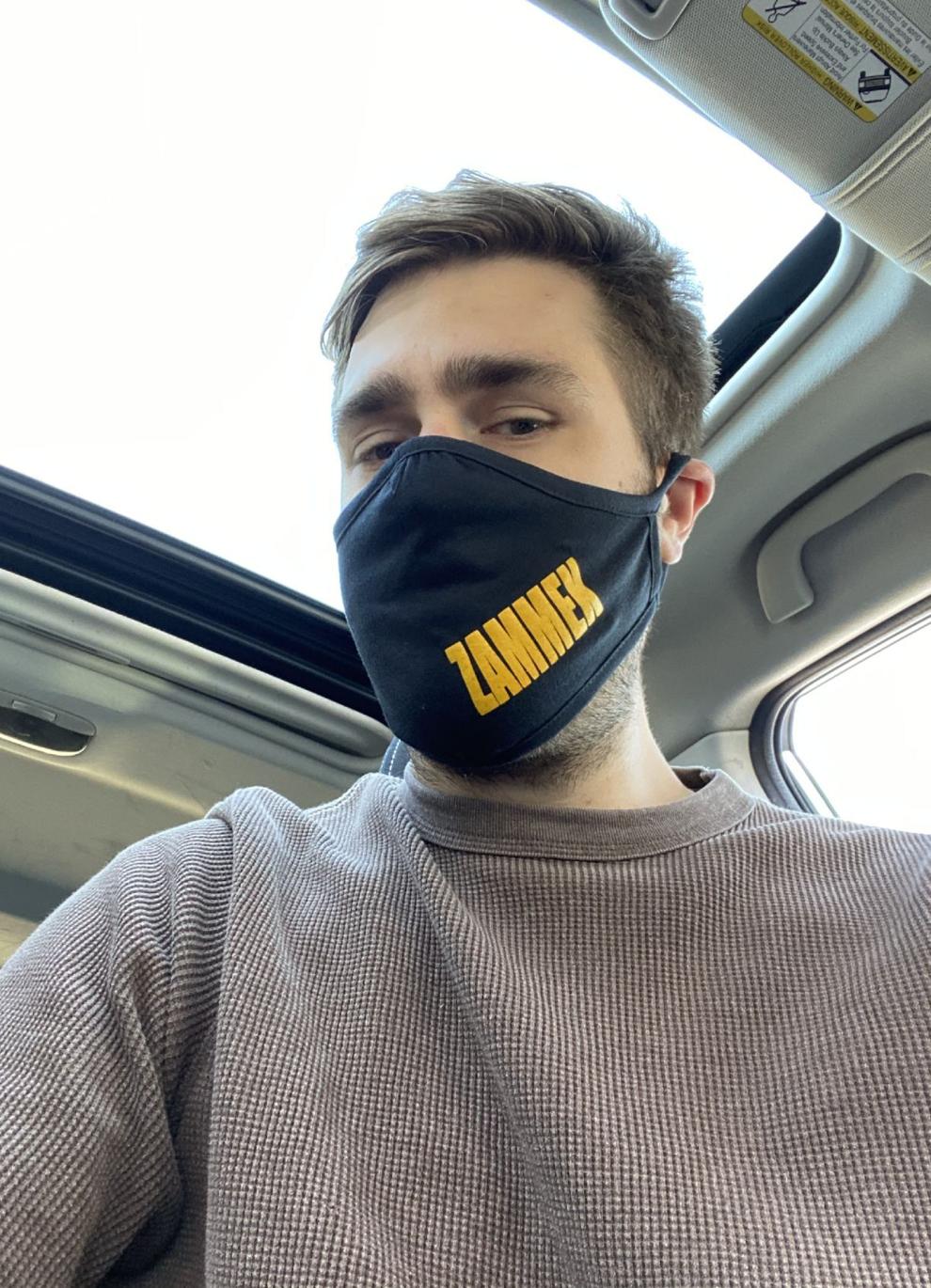 Lace for a lady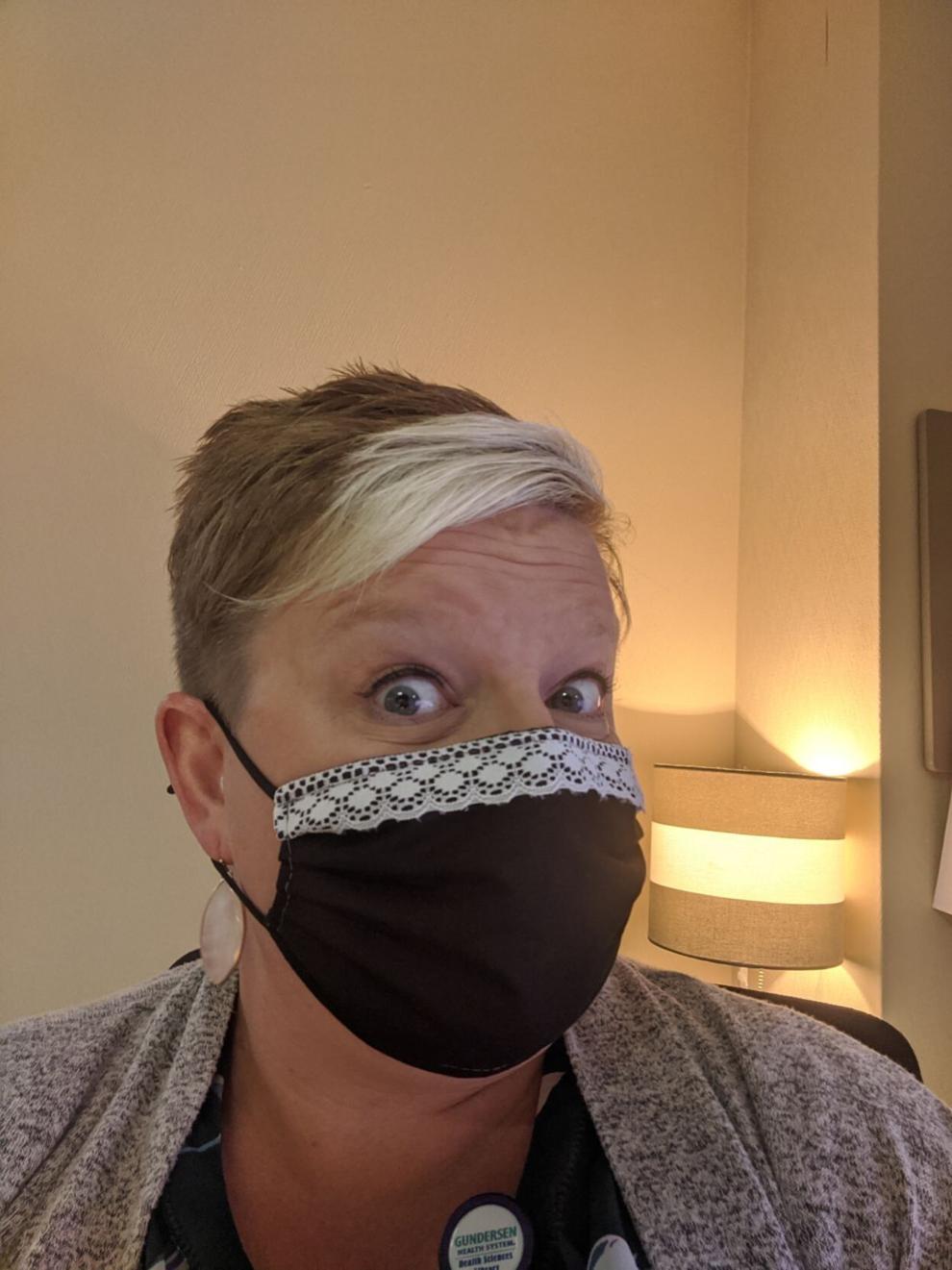 Caring for the community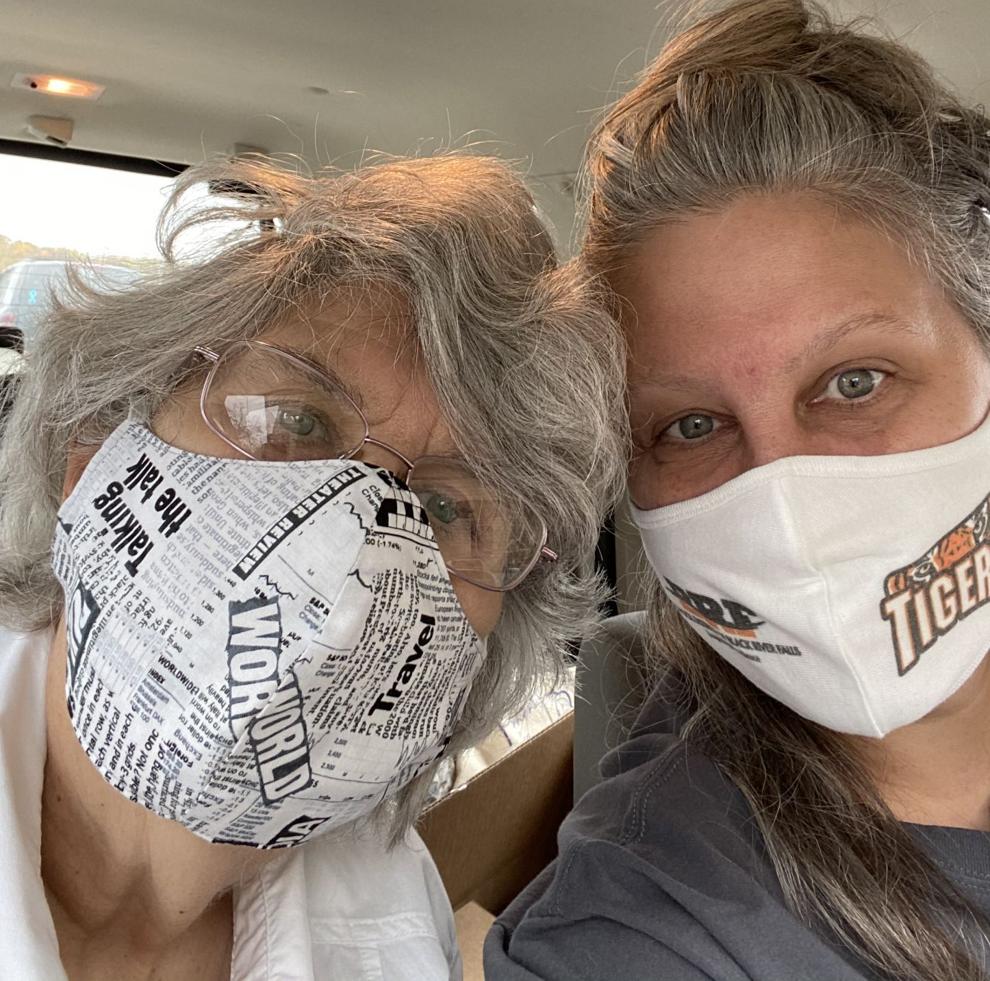 A mask with bling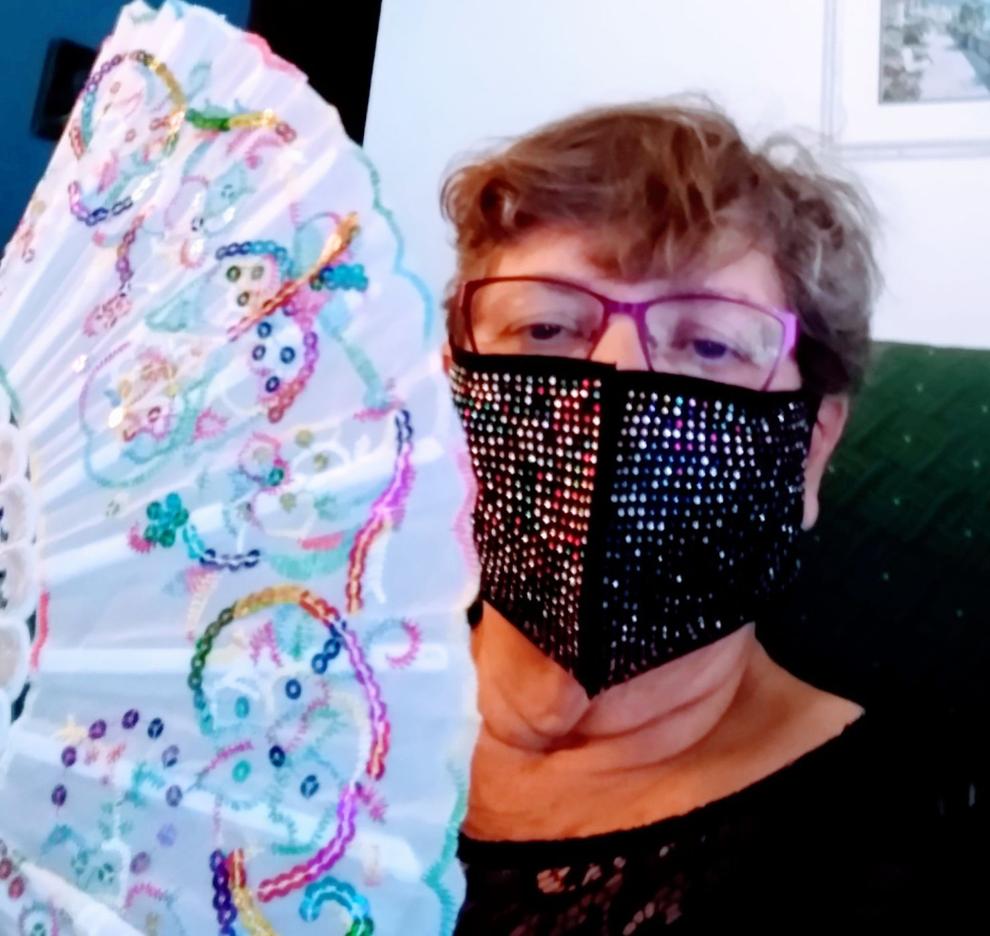 Dinner guests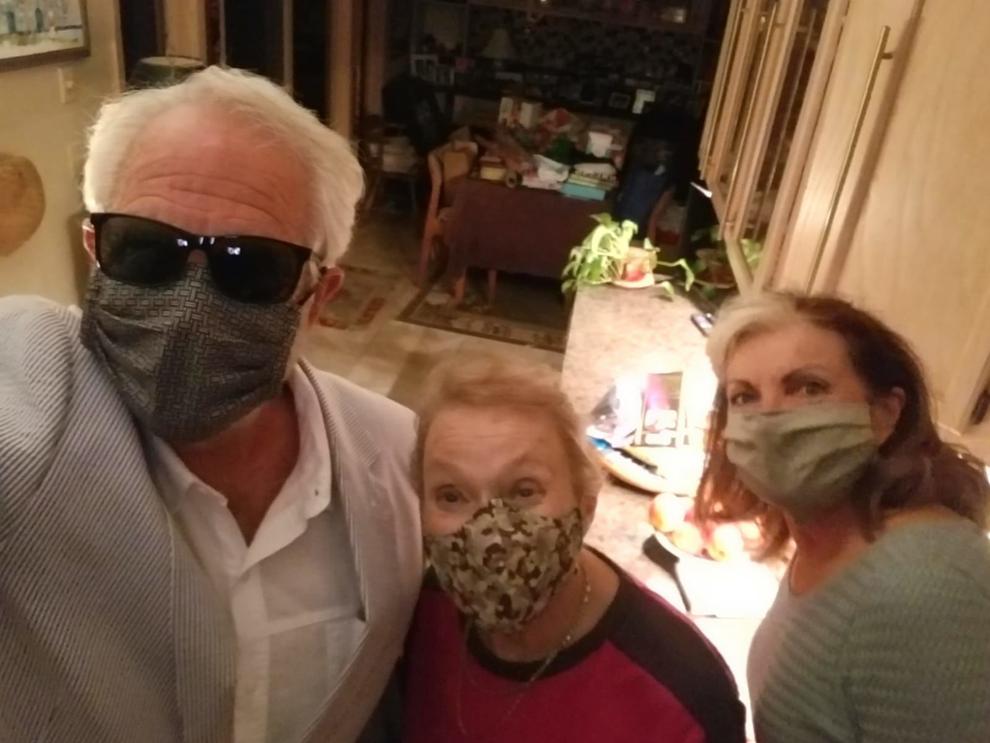 A Friendly smile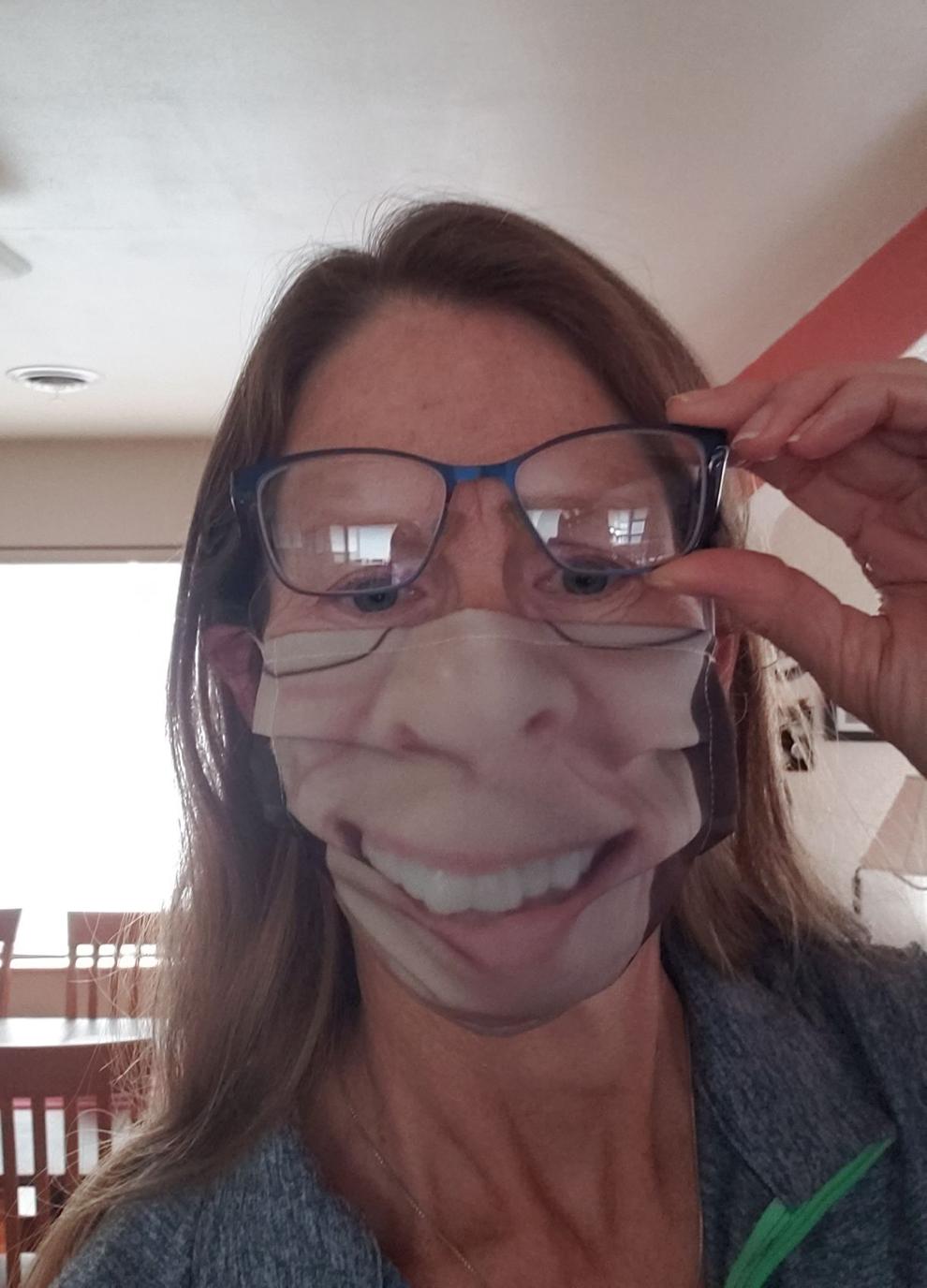 October 6: GIrls WIAA Division 2 sectional golf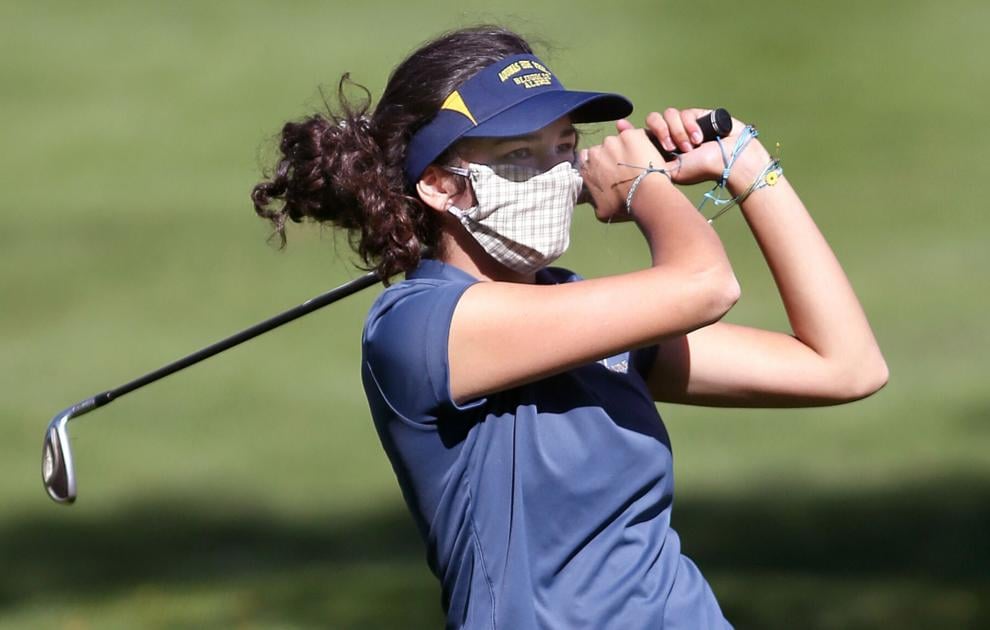 October 2: Edgar vs Onalaska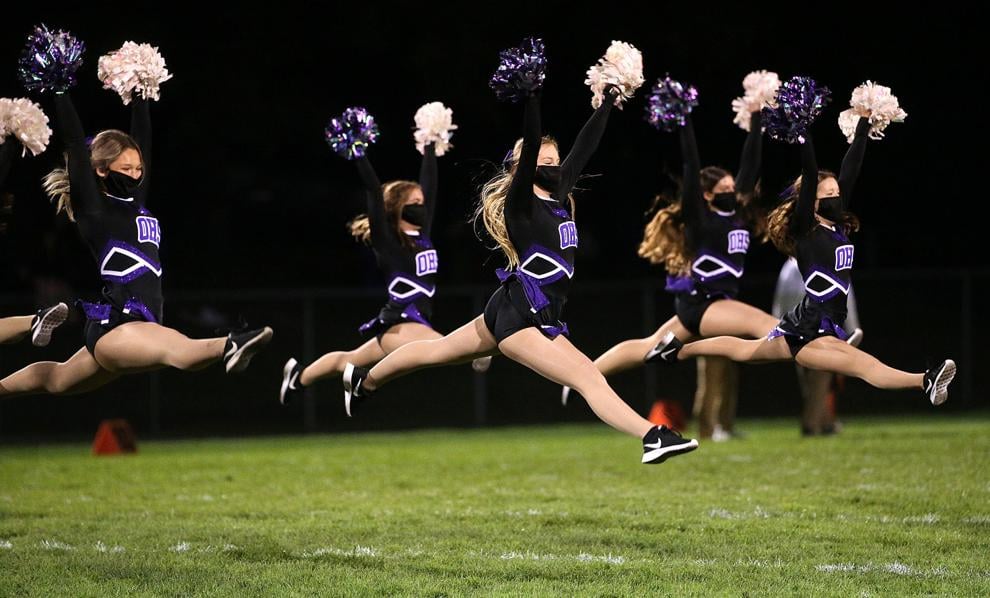 October 2: Edgar vs Onalaska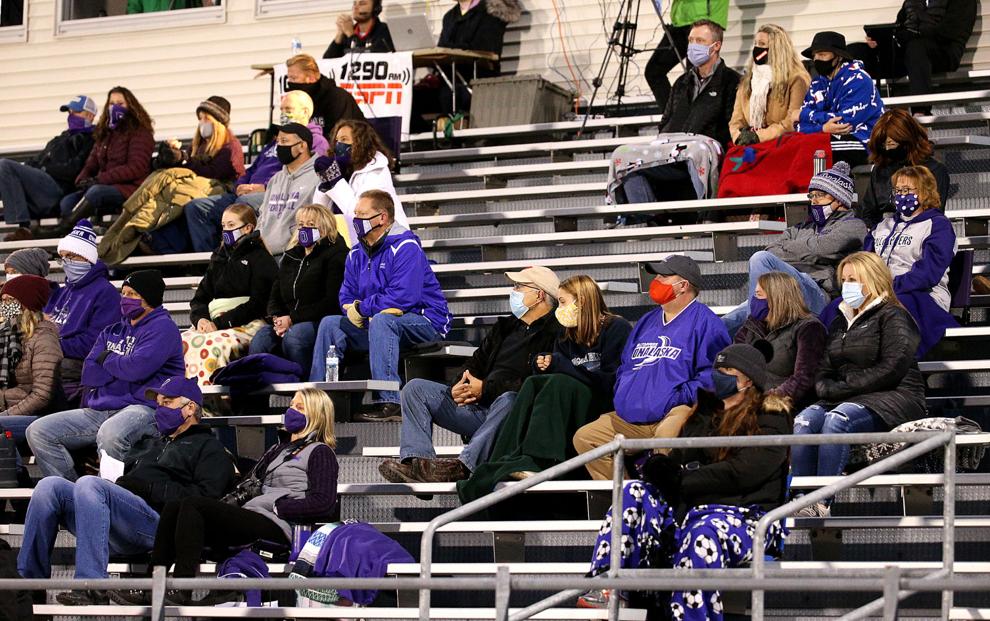 September 22: Aquinas vs Onalaska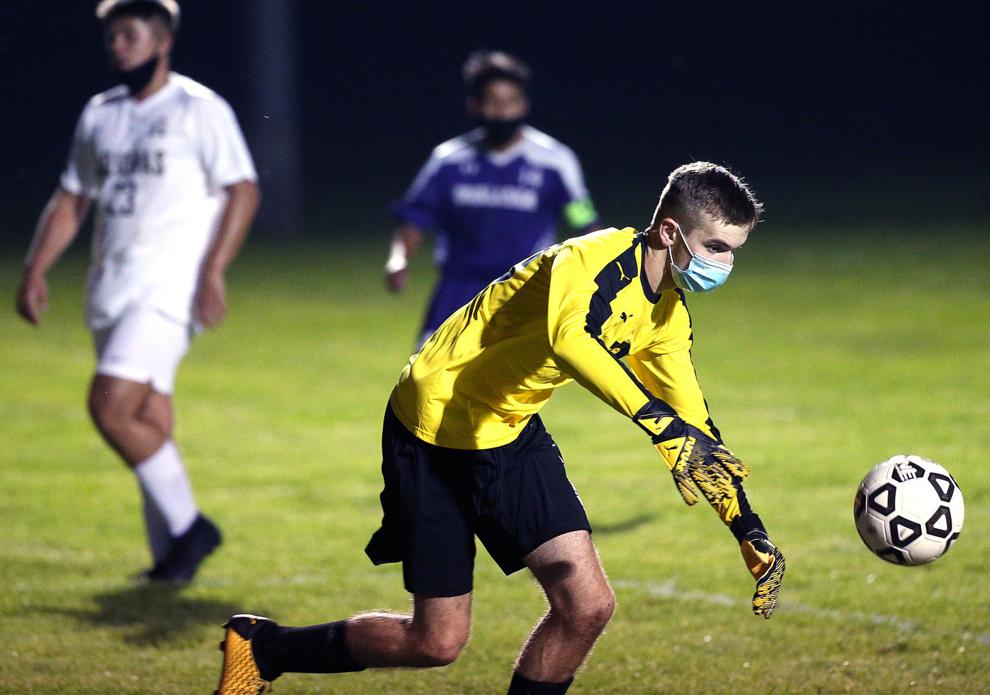 September 17: Westby vs Aquinas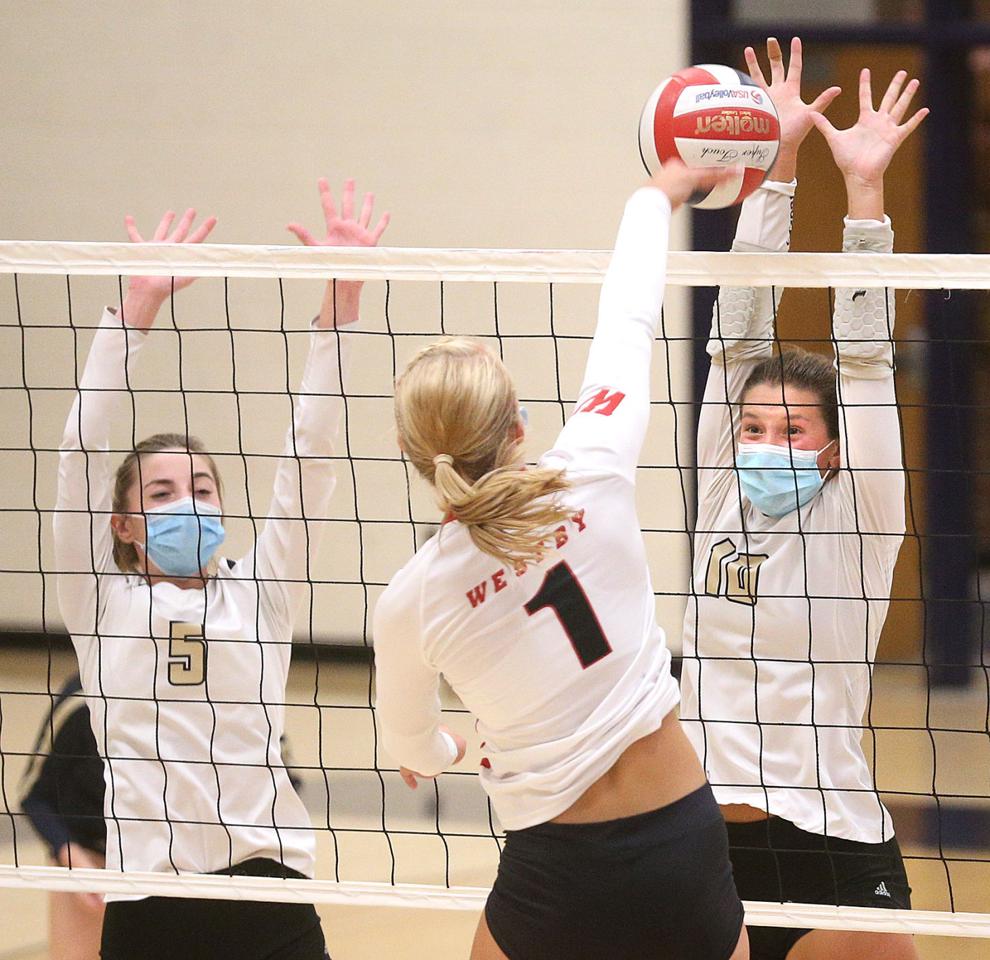 September 17: Westby vs Aquinas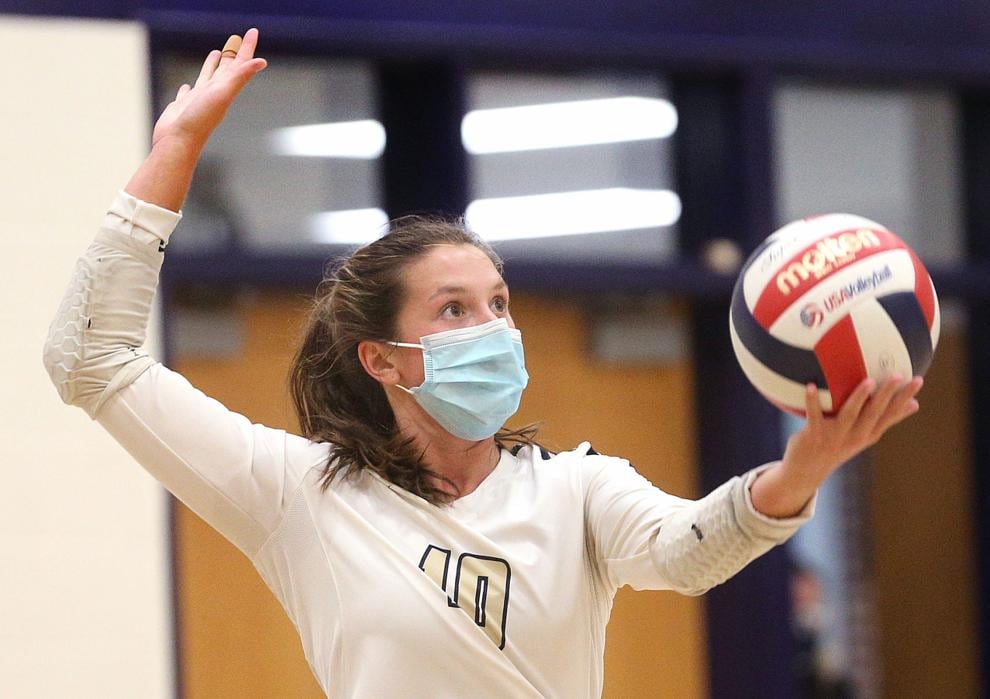 September 17: Westby vs Aquinas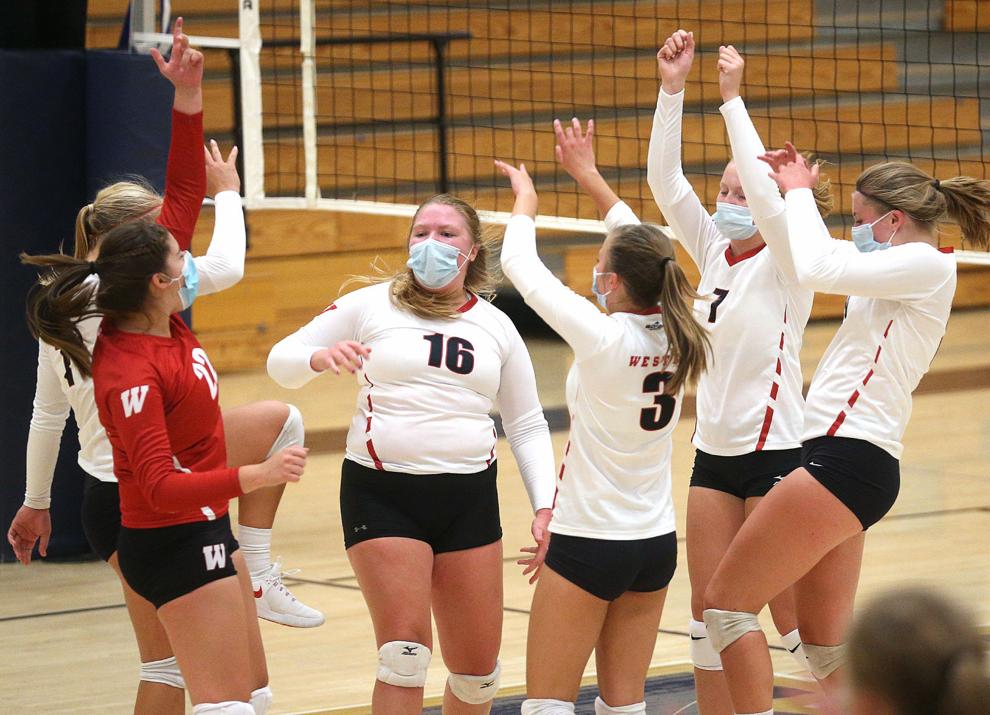 Holmen school lunches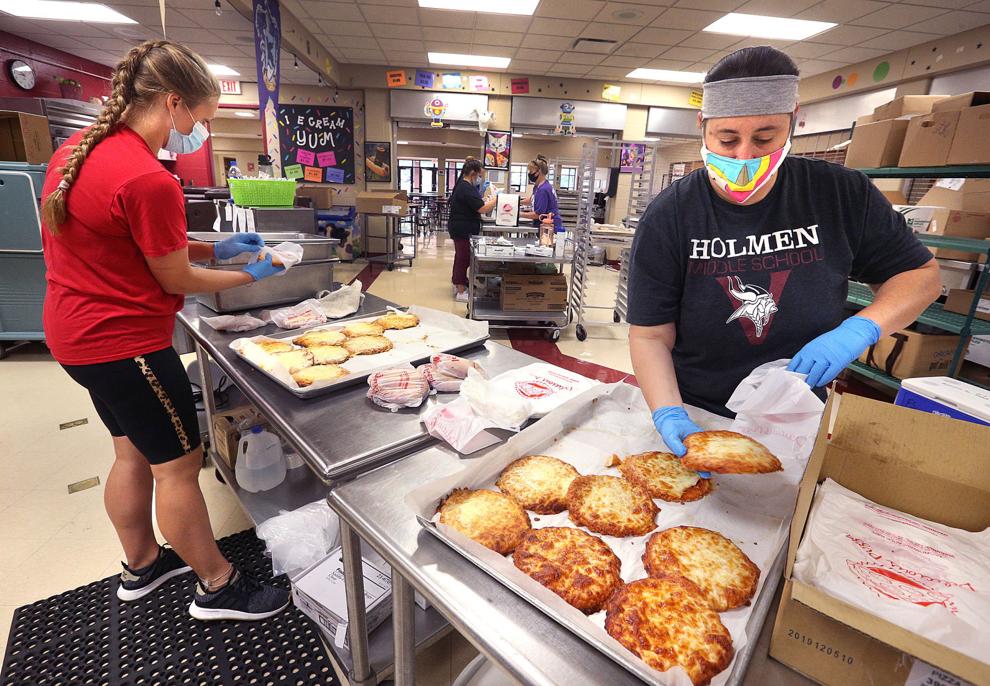 Noodles & Company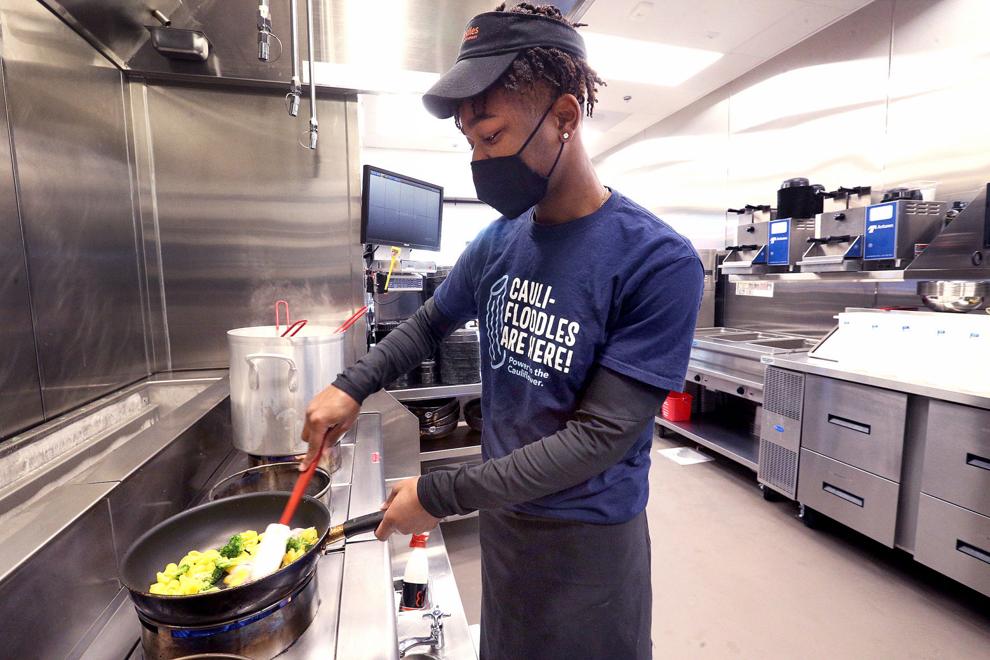 September 10: Dover-Eyota vs. La Crescent-Hokah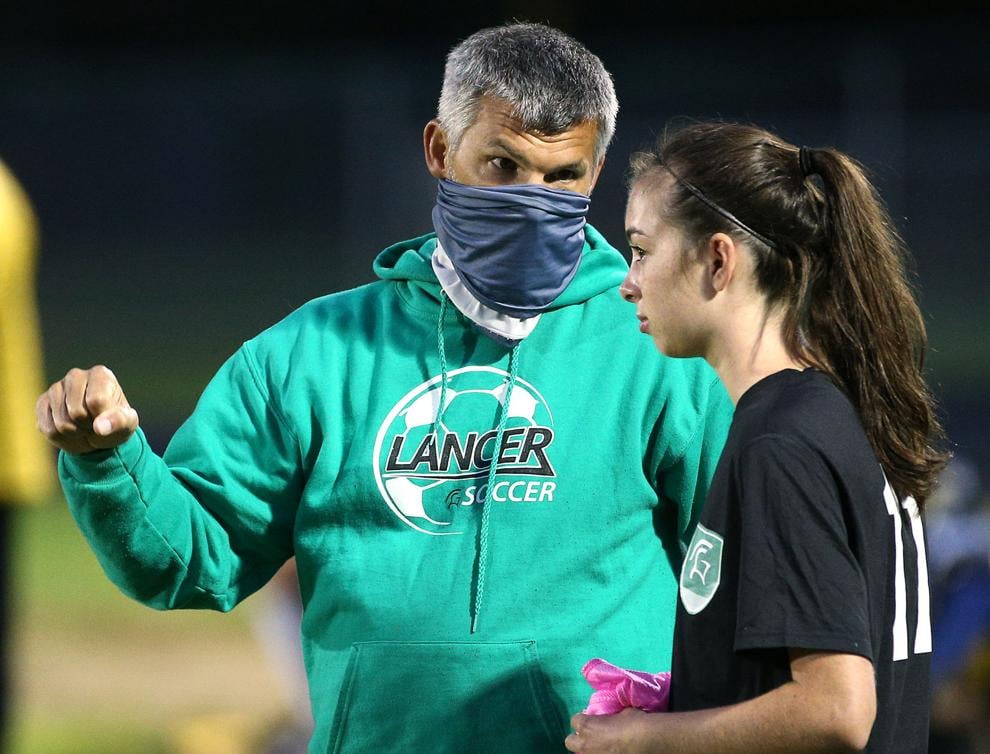 Onalaska Football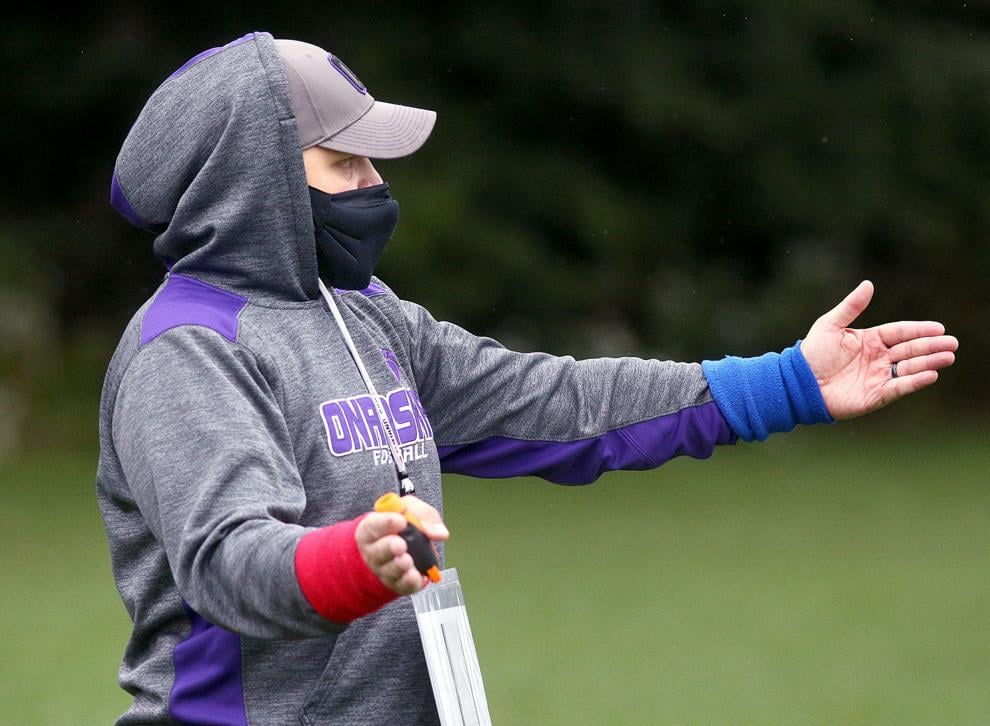 College during COVID
College during COVID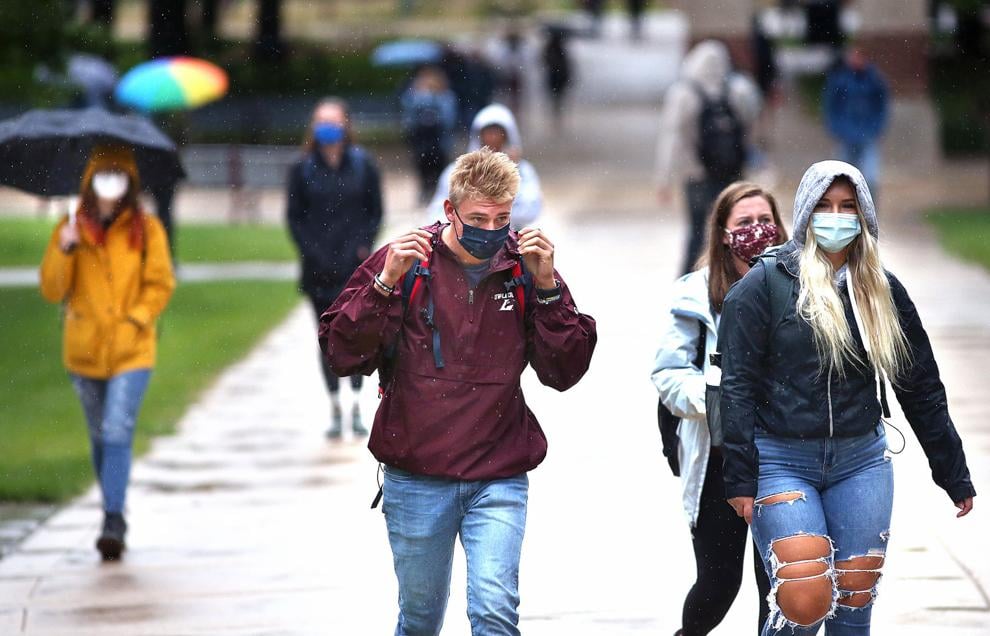 Vice President Pence at Dairyland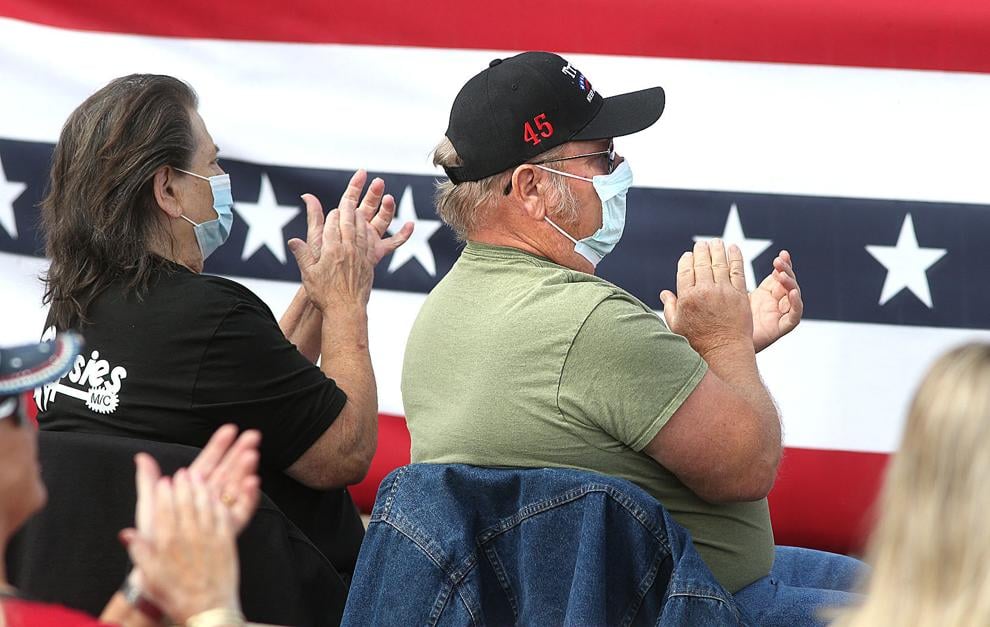 Vice President Pence at Dairyland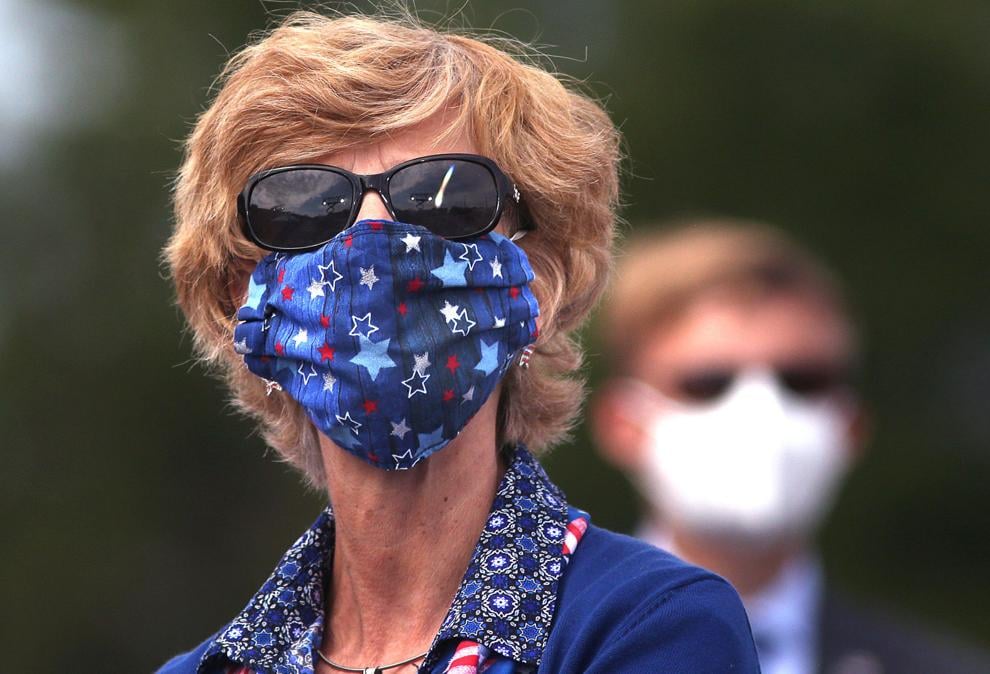 Scooping up smiles