In an effort to make medication disposal easier and safer, Mayo Clinic Health System has installed new collection receptacles in its La Crosse, Eau Claire and Menomonie locations.
The addition of "Take Back Boxes" is part of an initiative from the Mayo Clinic Opioid Stewardship Committee, an organization developed to ensure safe and consistent opioid prescribing protocol.
The committee worked with pharmacy staff to select convenient disposal sites, with La Crosse's located in the Clinic Pharmacy at 800 West Ave. The Take Back Box will be accessible from 8 a.m. to 5:30 p.m. Monday through Friday.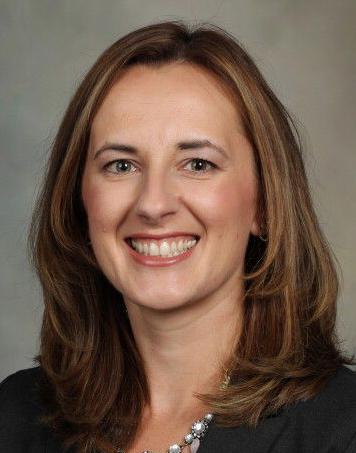 "Adding this Take Back Box is a welcomed expansion of the services we already offer," says Jennifer Tempelis, director of pharmacy for Mayo Clinic Health System in La Crosse. "The pharmacy team is often asked by patients and health-care team members how and where to safely dispose of medications.
"I am thrilled that we can point to the Take Back Box just inside the entrance to the Clinic Pharmacy in La Crosse," she said. "Now, when patients come to see their doctor, they will know they can bring any medications along with them for quick, convenient and safe disposal on the way in or out of the clinic."
In the midst of a national opioid crisis, proper discarding of prescription drugs is of great importance, with theft or misuse of leftover or expired medications a growing problem.
Drug overdoses nationwide have tripled during the past three decades, according to the Centers for Disease Control and Prevention. In La Crosse County, 17 opioid related overdose fatalities were reported in 2016, with eight opioid caused deaths confirmed in 2017 and two in 2018.
The Alliance to HEAL reported a 21% decrease in the number of opioid prescriptions administered locally in 2017, numbers that have stayed consistent in subsequent years. From March to August 2019, 5,300 opioid prescriptions were written monthly.
"The opportunity to divert and abuse opioids is minimized if they are removed from our households when they are no longer needed," Tempelis says.
All medications placed in the Take Back Boxes will be sealed to assure they can't be opened before destruction.
Get local news delivered to your inbox!
Subscribe to our Daily Headlines newsletter.