The health insurance arm of Mayo Clinic Health System will pull the plug on its business within the next two to three years, a move that will affect almost 30,000 clients and about 30 employees.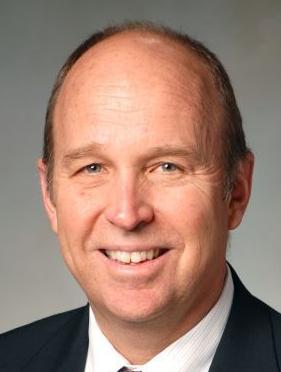 During a period when politics has created turmoil in the health insurance industry, the decision to shutter the Health Tradition Health Plan is based more on its business model than politics, said Joe Kruse, administration chairman for Mayo's Southwest Wisconsin Region.
"The primary reason is that, over the course of the last four to five years, it has become increasingly difficult to manage the health plan because of its (small) size," said Kruse, who is based at Mayo Clinic Health System-Franciscan Healthcare in La Crosse.
Asked whether the decision mirrors the action of many other companies that have pulled out of insurance marketplaces, scaled back or ended some plans and/or increased premiums and/or deductibles because of uncertainty amid threats of President Donald Trump and other Republicans to repeal and replace Obamacare, Kruse said, "I'm not sure that would have affected it one way or the other. This is pretty much a business decision."
The decision was a difficult one for managers of Health Tradition, which has existed for about 30 years, he said.
"While Health Tradition has been a successful plan for many years, it is a very small plan by industry standards. With the uncertainty and volatility within the health care and insurance environment, after careful deliberation, we determined that the business model is no longer sustainable."
Echoing that assessment was Brian Rotty, Health Tradition's executive director, who said business in the "insurance marketplace is increasingly difficult to do with a relatively small pool" of clients like Health Tradition's 30,000.

Insurance plans factor in the risk of all members, balancing population pools that include people with varying degrees of health — from individuals who need little health care to those with chronic illnesses that require more care. The more members, the thinner the risk is spread. Many small plans are either joining with larger consortiums or closing, according to industry observers.
For example, Quartz manages insurance services for 275,000 customers in southern and western Wisconsin and parts of Illinois, Iowa and Minnesota from offices in Sauk City, Middleton and Onalaska. Quartz does so for not only insurance companies but also self-funded plans.
A Quartz spokeswoman could not be reached for comment on whether it intends to pare back any plans.
Kruse promised that Health Tradition will continue member services throughout next year and into 2019 to allow for final claim processing and to resolve any outstanding issues.
"We recognize that we have to do a good job of communicating with patients" who have Health Tradition coverage to provide "good information so they can remain Mayo-Franciscan patients," he said.
To ensure that patients can continue their access to Mayo, Health Tradition developed contracts with other large insurance carriers, Kruse said.
Those arrangements include the following:
For BadgerCare members — Anthem Blue Cross Blue Shield.
Wisconsin state and municipal employees — WEA Trust.
Marketplace exchange — Engage by Medica.
Employer plans — An announcement is expected shortly to add options for employers in this market.
65Plus — Health Tradition is seeking a partner to continue to the option for seniors.
Many Health Tradition employees will work until the company is dissolved to continue service to policyholders, Rotty said.
"We greatly regret the effect this will have on our dedicated staff," he said, adding, "It is our hope that employees will be able to find opportunities within Mayo if they wish."
Employees will receive help with and other job-search activities, including assistance with seeking employment opportunities at other Mayo Clinic locations, he said.
Health Tradition announced in July that it would halt individual coverage in the Affordable Care Act's Marketplace exchange effective Dec. 31 and would not write small employer group health plans under the ACA's Small Business Health Options Program next year. It also had declared that it was leaving BadgerCare, which is the Medicaid market in Wisconsin, as well as state employee and local group plans at the end of this year.