In its first three weeks, Mayo Clinic Health System's COVID-19 Outpatient Therapy Center in Southwest Wisconsin treated 80 coronavirus patients, providing those hospitalized an opportunity to be discharged earlier and those at high risk to receive potentially hospitalization-preventing infusions.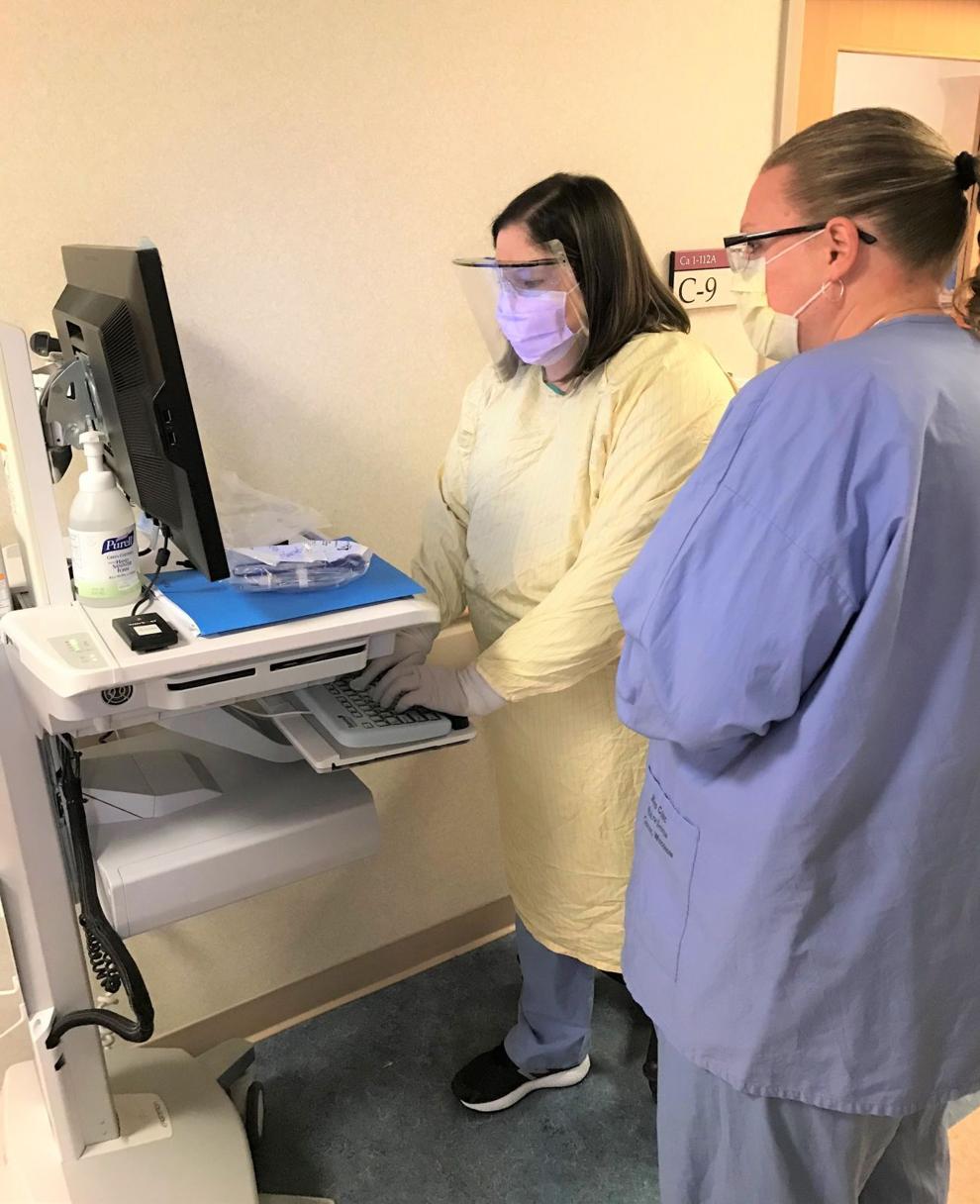 Mayo's COVID-19 Outpatient Therapy Center opened Nov. 15 in the Center for Advanced Medicine in Surgery at Mayo hospital in La Crosse, with four exam rooms dedicated to providing Remdesivir treatment to coronavirus patients who have been discharged from the hospital setting to free up room for incoming patients.
A few days later, the center began administering infusions of Monoclonal antibody therapy, also known as Bamlanivimab, or "bam" for short, to newly identified COVID-19 patients at high risk for severe symptoms and hospitalization, with the intention of preventing the need for inpatient care.
"The coordinated and dedicated efforts to get this mobilized when our hospitals needed it is inspirational," says Dr. Caroline Wilker, SW Wisconsin physician lead for the COVID frontline care team.
As of Dec. 8, 63 individuals had received Bamlanivimab treatments, and 17 have completed their Remdesivir course at the Center. For the latter, patients on average were able to leave the hospital one to three days early, says Dr. Edward Malone, physician lead for COVID-19 Outpatient Therapy Center.
Mayo currently has enough access to provide all hospitalized patients with a full five to 10 day course of Remdesivir, which must be started in the hospital, but there is not currently enough Bamlanivimab for all eligible individuals.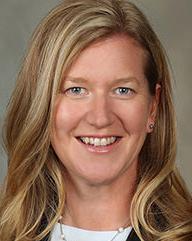 As Remdesivir is not approved to be administered in a home setting, having individuals come to the Outpatient Therapy Center is the safest, most efficient and most practical option, as the space, which consists of four exam rooms and has its own entry and exit, prevents viral exposure to the general population and frees up valuable hospital space and staff. Only those otherwise clear to leave the hospital will finish the remainder of their Remdesivir injection course at the center.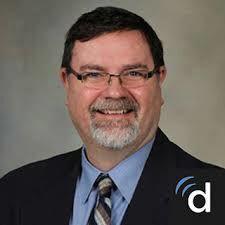 "Certainly the patients who have received it are glad to be out of the hospital," Malone says.
Bamlanivimab, comprised from laboratory-made proteins which mimic the immune system's ability to fight off harmful antigens by blocking the virus from attaching to and entering human cells, is available under emergency use authorization by the FDA to those who meet criteria. Those under 65, the age at which risk level for severe coronavirus cases increases, must have other risk factors or comorbidities to be eligible.
According to the FDA, Bamlanivimab was shown in clinical trials to reduce coronavirus-related hospitalization or emergency room visits in patients at high risk for disease progression within 28 days after treatment, as compared to a placebo. For patients at high risk for disease progression, hospitalizations and emergency room visits occurred in 3% of bamlanivimab-treated patients on average compared to 10% in placebo-treated patients. Its usage is not authorized for those who are currently being hospitalized for COVID-19 or who require oxygen therapy for the virus.
The Outpatient Therapy Center in La Crosse received 27 doses of Bamlanivimab up front, and the Wisconsin Department of Health Services will distribute doses to hospitals statewide weekly going forward. Eligible individuals will receive a single dose, a process which takes around three hours total, and priority will be determined using an enterprise-wide triage protocol from Mayo.
"It's important for patients to be identified early," says Wilker. Patient eligibility is reviewed on a daily basis, and Wilker works with the local team to "educate, inform, consent and infuse."
Mary Gilmer, senior pharmacy operations manager for Mayo, works behind the scenes to ensure the procurement, labeling and dispensing of Bamlanivimab is done safely and efficiently, providing daily updates to teams so they know how many patients can be scheduled to receive infusions the following day.
Heather Kujak Koon, operations administrator for the COVID-19 Outpatient Therapy Center, was instrumental in the initial setup of the Center, making sure supplies and furnishings were in stock and that excess items were removed to minimize surfaces needing sanitation, ensuring separation between COVID-19 patients and others in the facility, and procuring adequate staff.
"Heather operatizationalizes it all," says Wilker.
Adds Malone, "She put us on the right path."
Wilker says some patients have declined Bamlanivimab, either out of concern or because they aren't feeling poorly, and Mayo is working to provide more education about the safety and timeliness of the treatment, which should be started early on, not once the virus has progressed into severe territory.
Jim Amundson, 50, of Sparta was among those who chose to obtain the infusion, diagnosed with COVID-19 in late November and suffering from "Pretty much all the symptoms," including tightness in his chest and fever.
Amundson, a truck driver, received Bamlanivimab four days after his diagnosis, and says within 24 hours his symptoms "had cleared up pretty good."
Amundson says he is "very much" hopeful about the benefits of the infusion, noting, "I hope anyone who does take the treatment has as much success as I have."
Wilker says there has been an overwhelmingly positive response to the Center, which Kujak Koon says includes staff.
"The teamwork is tremendous. People are excited to be involved in getting something like this started," Kujak Koon says. "You can see the enthusiasm."
However, the availability of treatments, and the recently approved COVID-19 vaccine, are not reasons to let your guard down when it comes to precautions, reminds Malone, who says "This is the perfect time to NOT let up."
Amundson seconds the message, having experienced frightening symptoms for several days.
"Just keep washing your hands, wear your mask, keep your distance," Amundson says. "Do what people tell you."