When Marian Pavela joined the U.S. Nurse Cadet Corps, they told her she'd have stay on as a nurse until World War II was over.
That was no trouble for the La Crosse native, who went on to work at St. Francis Medical Center, now Mayo Clinic Health System-Franciscan Healthcare, until her retirement in 1990.
"I was in nursing for 30 years, so a long time, but I've enjoyed it. It's a profession I've enjoyed very much," Marian said.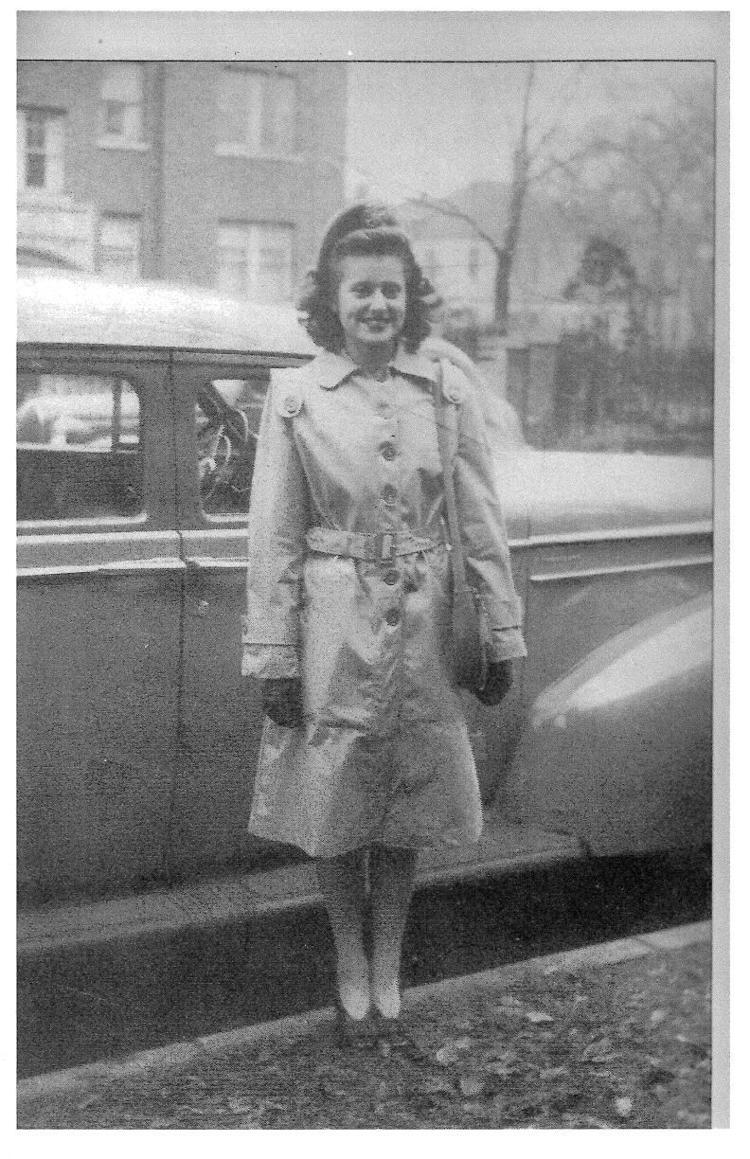 "She was a born nurse," her husband, Steve Pavela, chimed in.
However, learning what Louis Ferris intends for his latest addition to Veterans Freedom Park — a sculpture of her as a memorial to the nurse cadets — was a bit more of a shock.
"Really? What did you say? Say it again," Marian recalls saying.
Ferris is raising money to memorialize the little-known corps, created in 1943 as a way to address the nursing shortage during World War II.
"They saved the health system of the United States," Ferris said.
Marian joined the cadet nurse corps as a way to pay for nursing school. Her parents paid the entrance fee to the program, which put her in an accelerated three-year course to receive on-the-job training, as well as go to eight hours of classes.
"A lot of joined up right away. Some didn't want to because they thought they'd go overseas, but I said, 'I'll go wherever, as long as I can stay in nursing,'" Marian said.
Marian joined more than 120,000 women in graduating from the program.
"If it hadn't been for that nursing program, she could not have gone. Her parents didn't have the money to pay for her to stay at the school of nursing," said Steve, who met Marian while she was in the program, after returning from his own stint of military service.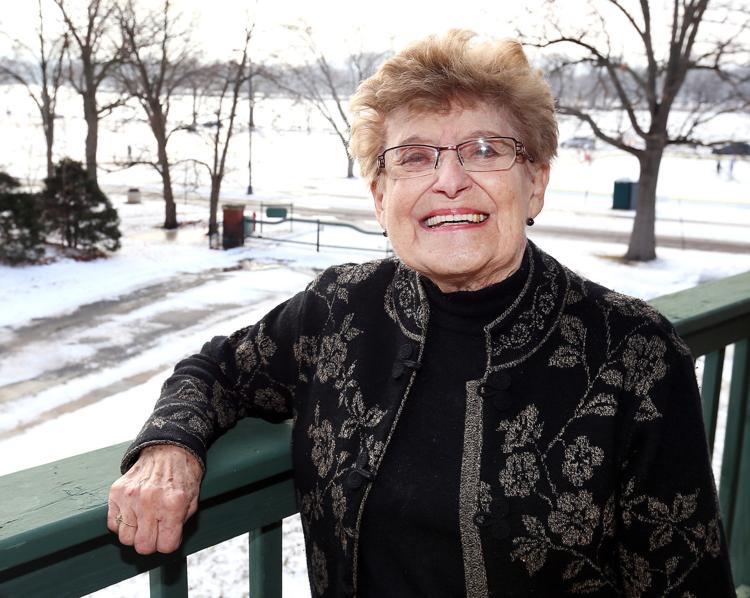 The hospitals needed nurses after many of them went overseas to serve in the war, and Marian needed a job with a flexible schedule.
"They needed you so badly that they would work around your schedule, but it kept you so busy because you were in class and you worked and had a family," Marian said.
It was demanding but worth the effort, she said, for a career she loved.
Ferris learned about the cadet nurse program through longtime La Crosse resident Rita Swinghamer while he was the president of the Veterans of Foreign Wars Post 1530 in La Crosse. The two joined forces in 2013 to shed some light on the program and how important it was at its inception. They held an event May 24, 2013, to say thank-you to the surviving nurses.
You have free articles remaining.
Register for more free articles.
Stay logged in to skip the surveys.
"She just wanted to be recognized," Ferris said.
Swinghamer, who spent years fighting for that recognition, died a few months later.
Swinghamer's story came to mind after Ferris saw a family visiting the memorials at park, including a girl who looked to be about five years old and wasn't too interested in the U.S. Army tank.
"It made me sad. What is she going to think? What can she relate to?" Ferris said. "Where's her role model?"
Seeing the child reminded Ferris of the U.S. Cadet Nurse Corps, the nation's first integrated uniformed service corps, filled with women who were never recognized as veterans, despite nine bills to do so being introduced to Congress.
"All they want is recognition. Those days, women didn't get recognition for anything," Ferris said.
Steve echoed that sentiment, saying he was glad to see his wife in the spotlight.
"Actually, I think this is a great opportunity to show exactly what she did, that she's important," Steve said.
While Marian was a little embarrassed to receive the personal accolades, she was glad to see the program and the nurses get a piece of the spotlight.
"It's an area that hasn't been developed and recognized enough," Marian said. "It was so helpful to the young students like myself to get through the program, by joining them."
"It's time to change. It's the year of the woman anyway," Ferris said, referencing the #MeToo movement, which is taking a stand against sexual assault and harassment.
While looking into the nursing corps' history, Ferris found there is only one memorial to the group, located in Eisenhower Park in East Meadow, New York. The memorial, marked with a marble slab, was dedicated Nov. 5, 2017.
"This is going to start a trend. I just know it's going to be great," Ferris said. "It's great that La Crosse is going to do it."
"We're going to do a 6-foot statue of her and she's only 5 feet tall," Ferris said.
Ferris has been joined by the La Crosse-Rebecca Myrick chapter of the Daughters of the American Revolution as he raises money for the project, which is scheduled to be installed in July for the 75th anniversary of the organization's creation.
"If each nurse and nursing student in La Crosse would donate just $10, we could build a beautiful and meaningful memorial that will last at least 100 years," Ferris said.
To donate to Ferris' project, checks made out to "Cadet Nurse Memorial" can be mailed to Ferris at 1519 George St., La Crosse WI, 54603, or sent to River Bank, 1232 Rose St., La Crosse WI, 54603, for deposit in the Cadet Nurse Memorial account.