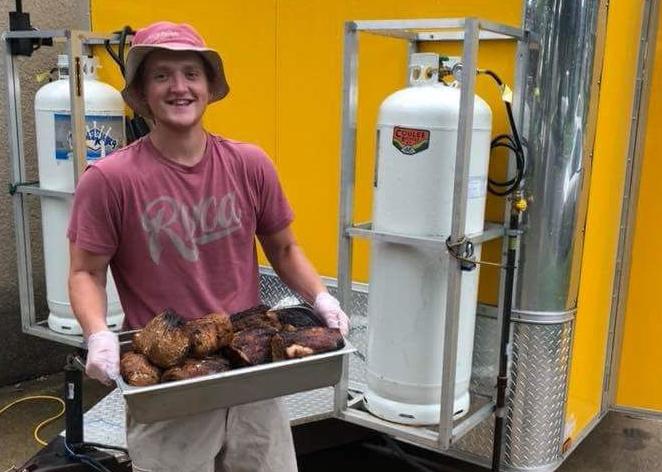 The arrival of relief trucks from the American Red Cross, The Salvation Army and other agencies is common for any disastrous occasion, but less likely is the appearance of a couple of budding young entrepreneurs rolling up with their new food trailer and serving sandwiches and salads to victims — for free.
But that was just the sight for the sore eyes of hungry evacuees Tuesday from Coon Valley who were transferred to shelter at Westby High School.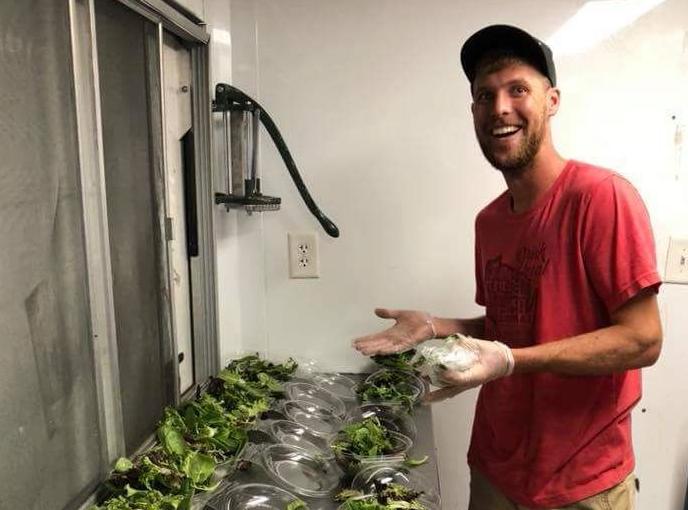 Midwest Bites co-founders Hayden Schmidt and Marty Walleser of La Crosse, along with friend Tim Hougom, decided to prepare and serve the victuals Tuesday, Schmidt said in a phone interview Wednesday.
Schmidt said they felt moved to do so after hearing about the plight of Coon Valley, which was inundated after as much as a foot of rain cascaded upon the village of nearly 800 people, destroying or severely damaging many homes and businesses and cutting it off from the world for a time.
Some of the refugees at Westby High were in their third evacuation spot for the day, having been transported from a senior center or their homes initially, then moved again to an elementary school.
"In the morning, we wondered what to do, with how hard Coon Valley got hit," the 23-year-old Schmidt said.
When they arrived at Coon Valley, they were redirected to the new evacuation station, where they served 75 sliced pork sandwiches, 75 salads and a case of water on their own dime and time, he said. The 24-year-old Hougom, an agent at the Irv Hougom Agency in La Crosse, accompanied them on the mercy missions.
Schmidt, who also is operations manager for Feld Entertainment, and 25-year-old Walleser, owner of Property Reliance, founded Midwest Bites in the spring. They operate it out of a 16-by-8-by-7-foot enclosed trailer and have been enjoying their summer of learning the business.
"We're getting our feet wet," setting up shop at several festivals, such as Artspire, as well as catering lunches and other events for companies, he said. "We're learning with trial runs. We didn't do Riverfest" but probably will in the future.
Asked what Midwest Bites' specialties are, Schmidt cited kabobs and cheese curds.
The people they served Tuesday were grateful, said Schmidt, who answered the question of how it made him feel by saying, "I can't put words to it. I felt like we touched a lot of people.
"This is the first time we've done this — and we'll definitely do it again," he said.
The Salvation Army of La Crosse's Emergency Canteen will hit the road Thursday with 300 lunches and 300 dinners for flood relief volunteers in Vernon County.
---