It was during the 10 days her son went missing from the river's edge that Melissa Melnick made a promise.
Her eldest son, Chris Stanley, was just weeks from a post-graduation bike ride to the Gulf Coast when he was swept into the Mississippi River on April 25, 2017. Anxiously awaiting a call, a knock on the door — anything — Melnick vowed to either ride alongside Chris in celebration or on her own in his memory.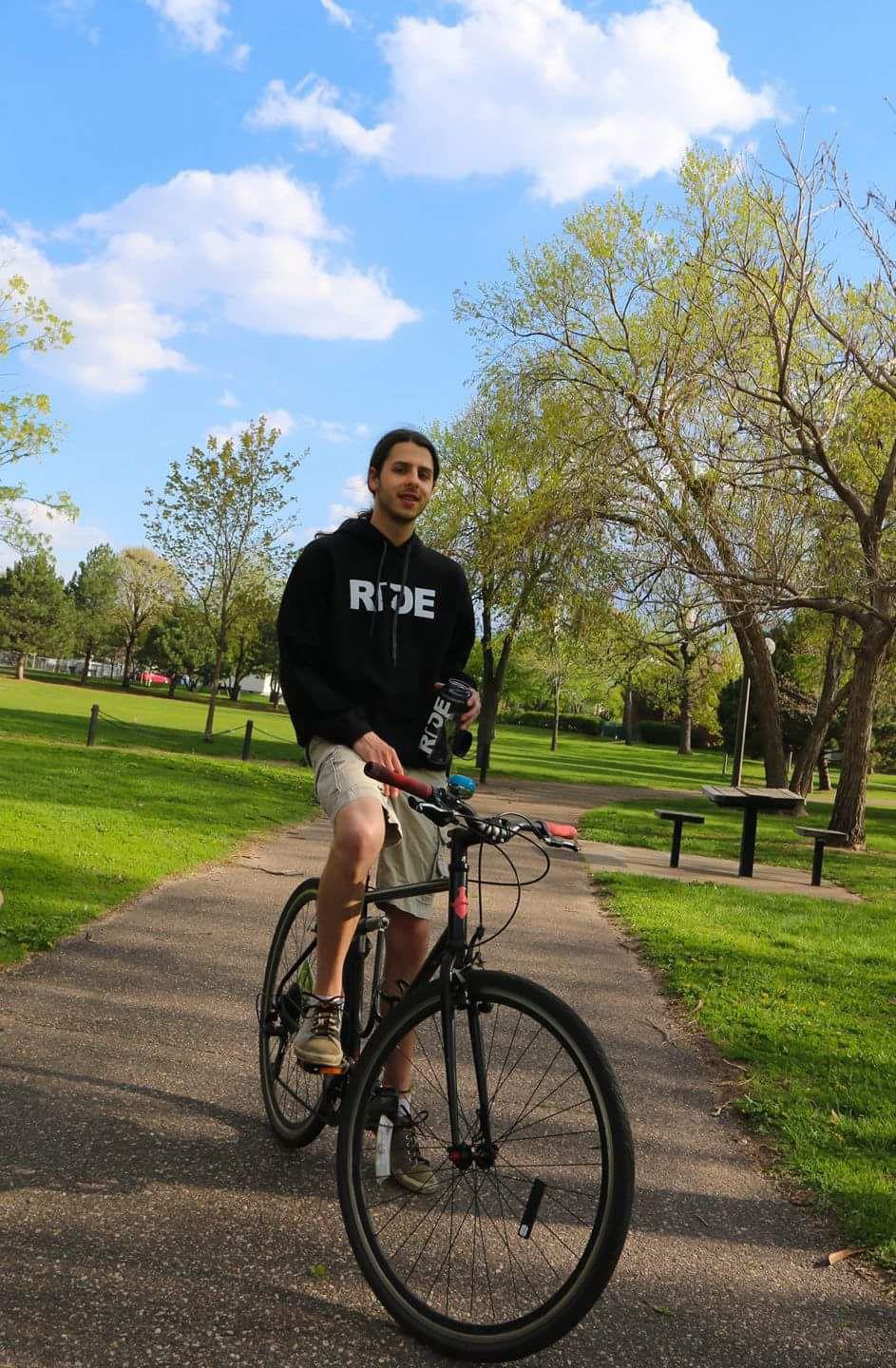 Sadly, Chris wasn't pedaling beside her when Melnick departed her hometown of Minneapolis on Monday for the eight-week tour down the Mississippi River Trail. His body was found May 4, 2017, three miles downriver.
But Melnick, pastor of Tapestry Ministry, was far from alone when she set embarked on the 1,500 mile trek, sent off by a group of family and friends and accompanied by Shannon Coyne, a dear friend of her late son.
The Fueled by Love Bike Tour, which will take Melnick south to Louisiana over the course of the next eight weeks, serves to honor Chris and share his love for life with people along the way. Preceded by a water ceremony and tree planting at Bohemian Flats Park in Minneapolis, Melnick will make stops at eight congregations over the course of the ride, and will preside over the 9 a.m. service at Our Savior's Lutheran Church today, preaching Luke 10.
"Part of what I want to share, even in all the grief: Chris was about life and love and hope and joy," Melnick said.
Melnick always used to tell Chris he would be a preacher. Kindhearted and driven by his convictions of equality, tolerance and compassion, Chris participated in the Climate March and Black Lives Matter March, supported a $15 minimum wage and practiced sustainability. He was born April Fools' Day in 1995, a date Melnick called fitting, as Chris was known for his infectious sense of humor and quick wit. He loved singing, dancing, yoga and travel, and wrote poems about his affinity for the Mississippi River.
"He just loved the river. It brought him a lot of joy," Melnick said. "He lived more in his 22 years than most people do in 80, so I suppose if that was how he was going to go, it was fitting for him."
How Chris ended up in the river is uncertain, Melnick says, though the Star Tribune reported a roommate told police the pair had climbed a fence and were sitting at the river's edge when a wave swept them into the water and over a waterfall. When the roommate emerged from the water, he couldn't find Chris, according to the report.
It was two hours after the roommate lost track of Chris that Melnick was informed her son might be lost in the river. Melnick's younger son, Austin Stanley, answered the door when the police came. Arriving home shortly after, Melnick screamed and drove to Chris's residence, calling 911 and putting out alerts on Twitter and Facebook for any information.
With water high, mass searches along the river were deemed too dangerous for volunteers, though officials spent days canvassing the shore.
"Really it was just 10 days of waiting," Melnick said. "Certain times in life you can't do anything, and that was one of those times."
In the days after Chris went missing, several friends had matching sailboat images tattooed on their wrists, a nod to the Bible story in which Jesus calms the storm, which Chris told to his dad, Thomas Stanley, when Thomas was in the hospital after a stroke. Friends and family were returning to Bohemian Flats Park after a community bike ride May 4 when the water patrol supervisor called Melnick, arriving at the park and breaking the news that Chris' body had been recovered.
"It was a very difficult time. It was kind of confusing. I didn't know what to do with those emotions," said Coyne, who met Chris in 2016 in a class at the Center for Spirituality and Healing at the University of Minnesota. Majoring in neurobiology and minoring in sustainability and Spanish, Chris was a member of the Mindfulness Club and meditated daily. Just two weeks from graduating when he went missing, he received his diploma posthumously.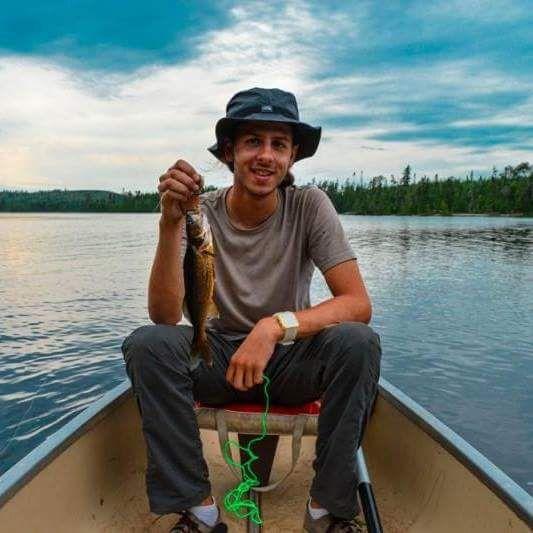 "I really connected with Chris on so many different levels," Coyne said. "He had his beliefs and what he stood up for and an easy connection with people."
Coyne and Chris had often talked of taking a bike trip together, but schedules had gotten in the way. She chose to join Melnick for the first leg of the Fueled by Love Bike Tour and will attend today's service before returning to Minneapolis. Melnick will be accompanied by Tapestry's pianist and percussionist at Our Savior's Lutheran Church before departing Monday for Bettendorf, Ill.
"I think the ride is a great way to remember Chris by and carry his message on," Coyne said.
Chris' memory, and morals, live on in many ways. He was biocremated, a more environmentally sound form of cremation using water rather than flame. A portion of his ashes were buried at the base of his memorial tree in Bohemian Flats, and some were sent down the river.
Melnick has chosen not to view the Mississippi with tragedy, purchasing a condo overlooking the river for Austin and herself. At times, she says, it feels like his death was just yesterday, and other days it seems like a lifetime ago. She takes the grief day by day.
"Chris really lived a full life — full of love and full of joy," Melnick said. "Part of my faith is believing we'll get to see each other again someday."