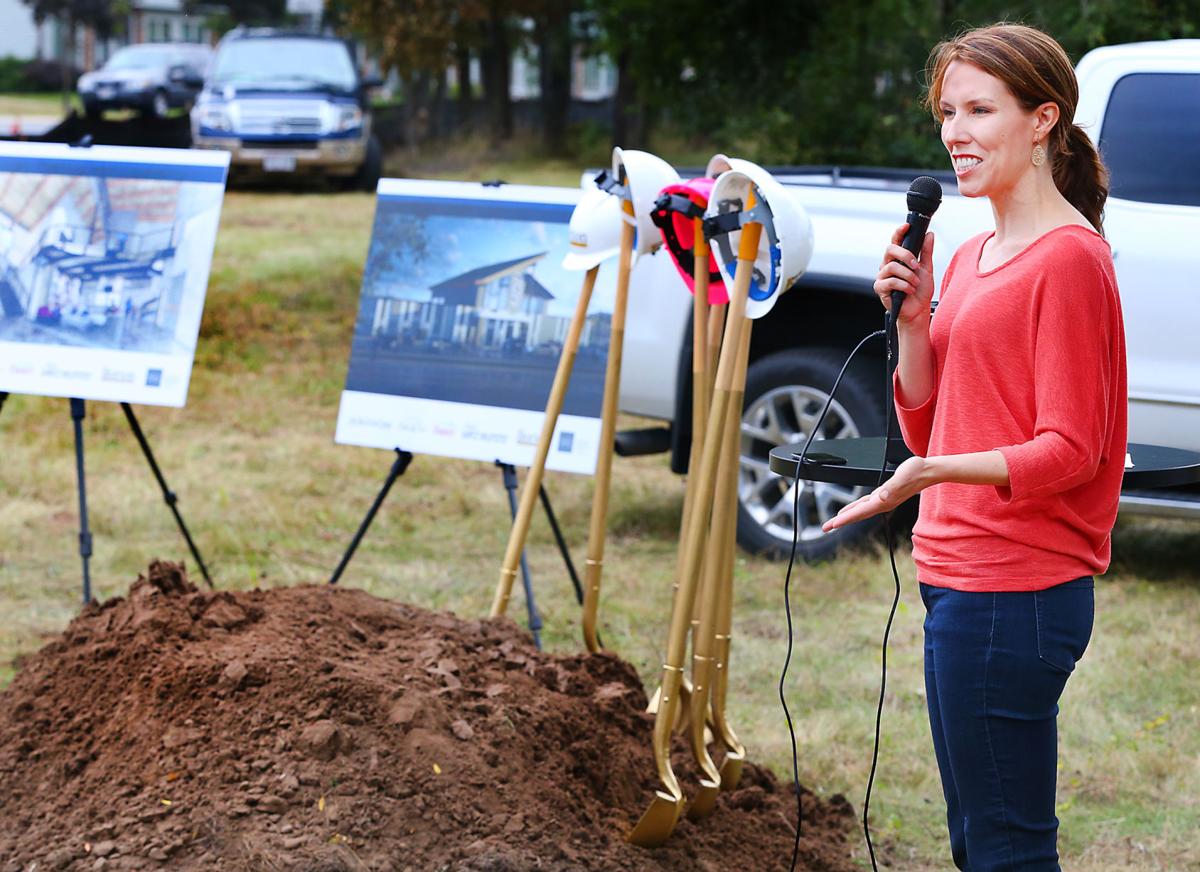 People who know Misty Lown will tell you she's all about the kids, and in announcing a major new project this week, the Misty's Dance Unlimited owner once again demonstrated that.
Lown's friends, family, business associates, dancers and media representatives gathered at midday Tuesday at a vacant two-acre lot across the street from Misty's Dance Unlimited where she kicked off construction of an "international performing arts training campus" that will be ready to roll by next June.
The people gathered weren't the first to get details on the project, though. On Monday night, Lown gathered the 120 students taking classes that evening and danced her way to the big reveal. You know how this sprung floor is losing its spring, she asked the students. And you know how we don't have a space dedicated to the boys studying dance here (they make up 50 of MDU's 700 students)? And you know how your parents sometimes can't find a place to park?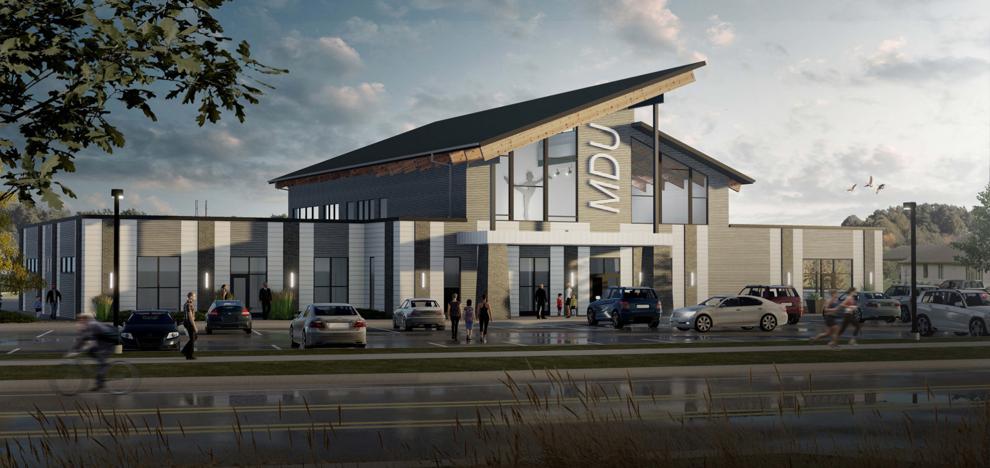 With each question, Lown said, the students got more and more excited, and when she started describing the new building she planned to put up across the street they erupted in applause with each new detail — even for elements that had little to do with their dance classes.
The announcement about the new 21,000-square-foot building comes about 20 years after she first opened Misty's Dance Unlimited with about 200 students and eight years after she first started thinking about building a new home for the studio.
But the building will be much more than a bigger space for MDU to train dancers. "This building will be home to our 700 students and a training campus for studio owners, managers and teachers from around the globe who will come here to learn best practices, curriculum, management and community giving," Lown said.
The building will provide space where Lown and others can offer training for the 199 dance studios in the United States, Canada, Aruba and the United Arab Emirates that are affiliates through Lown's More Than Just Great Dance organization.
Lown started the organization five years ago and has traveled extensively to help dance studio owners be more effective both at running their businesses and at focusing their efforts on using dance to help mold great kids. "We're just trying to raise the bar for studio owners and teachers," she said.
Lown already has started conducting some of the training for More Than Just Great Dance, and the new building will bring a lot more of the training here. "We started with something amazing here, we took it to the world, and now we're bringing the world back home to the Onalaska community," Lown said. "The intent with this new center is to shift all that economic impact back to the place where it all began, and that's here in Onalaska."
The building, designed by architectural firm ISG, will be built by Borton Construction and owned by Ironside Properties, a business Lown runs with her husband, Mitch. It will house Misty's Dance Unlimited, Ballet La Crosse, Everything Dance (a dancewear retail store) and a 1,500-square-foot cafe with a drive-thru window. There also will be space to house additional performance arts training programs, such as voice lessons or instrumental music classes.
The design for the new building includes a reception area, four private offices, a recording studio/private office for training, a conference room, public gathering spaces, dressing rooms, a workroom, a food-staging area, a birthday party zone, outdoor seating, a children's play area, bike racks, benches, costume shop, locker rooms for men, women and children, and seven instructional rooms — three of which convert to one large group training and performance area, including a stage.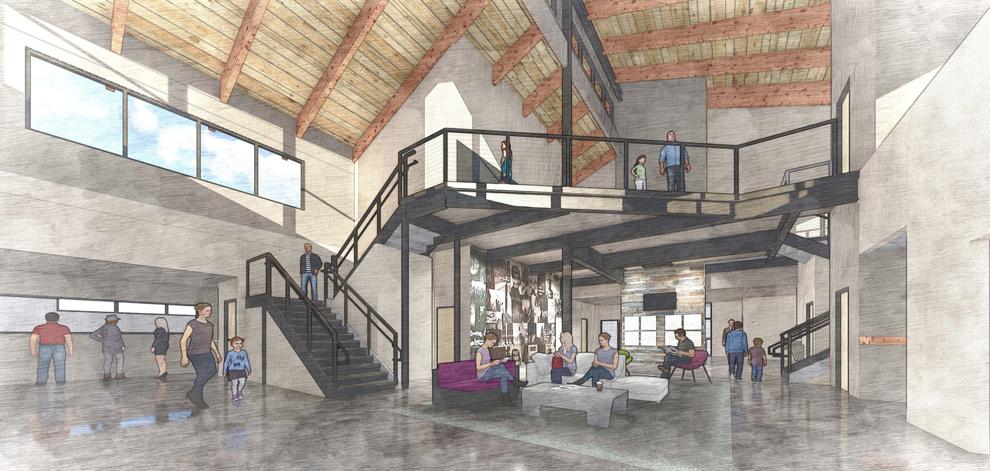 The performance area, which has space for about 300 spectators, has potential as an arts performance space beyond dance, hosting events such as theater productions, music recitals and concerts.
Judson Steinback will create a distinctive landscape for the campus, using a sustainable, environmentally friendly approach called food ecology environmental design, featuring fruit bearing trees and berry bushes.
The existing Misty's Dance Unlimited building will be remodeled to house Children's Tree House, an Onalaska day care center that has a long waiting list. The move will increase capacity for Children's Tree House from 90 to 145 children.
Teaching dance always attracted Misty Lown — she was leading her own classes when she was 16…
Onalaska Mayor Joe Chilsen was excited about the Lowns' project, saying it will help kids while aligning perfectly with Onalaska's objective to become a "place making city."
"The new campus will serve as a gathering place for events and cultural activities while also fitting in with our vision to attract businesses catering to creative types and to revitalize and beautify our city," Chilsen said. "This will be another ornament on the tree."