Sexual assault is gaining attention on the national stage as more and more people call out celebrities, politicians and those in power.
But the issue is more than just the #MeToo social media hashtag: It hits home for a shocking number of La Crosse County teens, as more than 1 in 8 high school females reported being sexually assaulted in 2017.
The numbers come from the 2017 Youth Risk Behavior Survey, a tool used by the Centers for Disease Control to assess the behaviors of high school students.
Along with questions about sex, dating violence and sexual assault, the survey also looks at topics such as healthy eating, bullying, substance abuse and healthy relationships with adults.
The survey asks two questions about sexual assault. The first asks students whether they had been coerced either verbally or physically to participate in sexual activity in the past 12 months. The second asks students whether they had been forced to do sexual things they did not want to do by a dating partner in the past 12 months.
In 2017, more than 12 percent of the 1,587 female students who responded, almost 200, responded yes to the first question. More than 206 female students, or 13 percent of those asked, responded yes to the second question. The 2015 survey produced similar numbers.
YRBS sexual assault reponses
| District | Female Reponses | % forced into sex in past year | % sexually assaulted by a dating partner past year |
| --- | --- | --- | --- |
| La Crosse | 614 | 13.8 | 10.7 |
| Onalaska | 350 | 12.6 | 16.0 |
| Holmen | 375 | 9.9 | 12.5 |
| West Salem | 112 | 8.9 | 14.3 |
| Bangor | 72 | 22.2 | 20.8 |
| County total | 1,587 | 12.2 | 13.0 |
Individual districts' results were similar to the countywide data, with the exception of Bangor High School. More than 22 percent of female students reported being forced to participate in sexual activity and more than 20 percent of female students reported being sexually assaulted by a dating partner.
Seventy-two female students took the survey in 2017. Bangor students did not take the survey in 2015, district staff said.
"People don't know how many kids are affected and how significant this issue is," Gundersen Health System clinical social worker and sexual abuse counselor Rhonda Bryhn said. "It is an enormous problem."
Despite laws requiring reporting and investigation of incidents of sexual assault and rape among minors, educators and health professionals say it is still a tricky subject to tackle. Due to cultural perceptions and myths about rape, students can feel uncomfortable about reporting incidents of sexual assault.
Adults and school staff could also do more to create an environment in which students feel comfortable confiding in them, as well as a culture in which healthy relationships, consent and bodily autonomy are better respected.
"If we really want to lessen the problem, we need to be honest with ourselves about it," Brynh said. "For this to be effective, education has to start young and has to be frequent and integrated in the child's world. We need to teach them what is OK, what is not OK and that they should go for help if they feel uncomfortable."
Broken trust
Jodi, a sophomore at a La Crosse County high school, was only 11 the first time she was sexually assaulted. Jodi is not this teen's real name and personal details have been obscured to protect her identity.
Jodi's cousin touched her in a sexual manner, and some nights she woke up to him doing things to her. The abuse happened over many days and progressed to forced penetration, or rape.
When she told her parents about what happened to her, they confronted the cousin and got her help and counseling through Gundersen's sexual abuse counseling and support program. She was making progress, until a few years later, when she was in eighth grade, and her father started abusing her.
He touched her inappropriately, Jodi said, and the assault left her shocked and reeling. While she was angry at her cousin for what he did, she said she felt shocked and overwhelmed that her father, someone she trusted, would do this to her.
The incident came to light when she told one of her counselors at the middle school, who then reported the incident to the police. She was interviewed about the assault at the Family and Children Center's Stepping Stones facility.
She said it was weird going there, and it was hard being worried about her siblings and mom and what was happening to them. It was difficult to tell her story to strangers, and it was annoying that different people kept asking her the same questions over and over again about the abuse.
It was also hard to relive the assaults by answering the questions. Some days after the assault she had a lot of energy. Other days she felt drained.
"I had good days and bad days," she said. "I still have them. I felt like I had to start my life all over again."
After she was abused, Jodi said, she suffered from depression and cut herself. She never thought of suicide, but she said she felt like she would never be able to feel better.
"I wanted to bottle it all up," she said. "I didn't want to talk about it."
But being able to talk about it has helped her move on. A few trusted friends know about the abuse, she said, as well as her boyfriend, and they all know how to listen and be supportive on days when she is struggling or sad.
Working through things with her counselor at Gundersen has been helpful, too. Her therapist has been able to help her process, reflect and begin moving on and looking forward.
Joining theater and dance club at school has helped her process as well. Acting lets her take on another personality and think through things from a different perspective. Staying active, using relaxation techniques and listening to music help take the edge off and reduce stress.
Her mom has been supportive as well by doing what she can to make Jodi feel safe. Her mom always wants to know where she is going and who she will be with, something other teens may balk at but which Jodi said she really appreciates.
"Having a parent looking out for you is a big help," she said. "She asks if I am OK and if I ever need anything."
Helping those who have been abused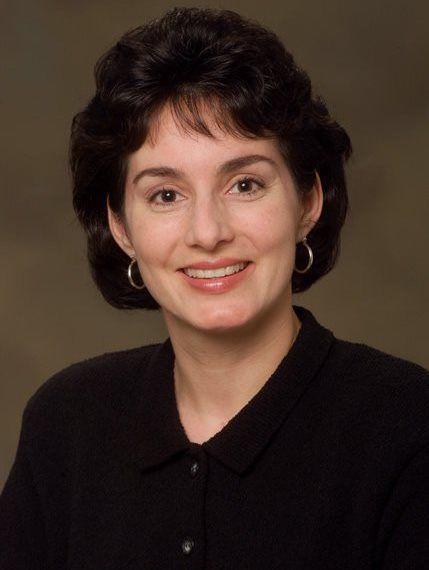 Brynh said that most of the teens she sees are abused by family members or very close family friends. The perpetrator is typically a partner of a parent, someone trusted and close to the child.
Closer to college age, she sees a lot of sexual assault by dating partners, friends or classmates. It is usually someone the person might trust to walk home with or a friend at a party.
"It is usually someone they thought was a good friend," she said.
Bryhn encouraged teens who have been sexually assault to call a 24-hour information and crisis line at 608-775-5950 for a person who can offer information and provide emotional support.
Victims who come into Gundersen's emergency room wee sexual assault nurse examiners who checking for and collect physical evidence of sexual assault. They can connect a victims with advocates who are willing to help navigate the legal system and provide emotional support.
You have free articles remaining.
Mental health professionals can help victims who are dealing with the effects of assault. Most victims of sexual assault in the week after the incident experience symptoms of post-traumatic stress.
The symptoms disappear in about a third of victims. Others can develop chronic PTSD.
Those symptoms can include sadness, fear and hopelessness. Some will contemplate suicide or self harm. Other symptoms include social withdrawal, eating changes, sleep disruption or concentration problems.
Victims can become afraid of being in a crowd or being in certain places. They might withdraw from friends and family, or their grades might plummet. Physical symptoms can include headaches, nausea and fatigue, as well as increased anxiety.
Over the long term, victims who do not get help or treatment are more prone to develop PTSD or depression. They are more likely to develop alcohol or drug problems or have an unintended pregnancy.
Victims of chronic sexual assault can fall behind their peers in academic and social development.
Having a supportive, believing and non-judgmental person in a child's life is the most important factor, Bryhn said. That person can offer protection and help a victim recover. Social supports can make all the difference, Bryhn said.
"That is what is vital," she said. "If a child doesn't have that, the picture is much darker in the present and the future."
Challenging myths and culture
Many of the women calling out abusers such as Harvey Weinstein, Kevin Spacey and others are doing so years and decades after the incidents. Fear, shame and intimidation are some of the many reasons they have cited for their reluctance.
Reporting an assault is no less scary for a teenager whose world has just been turned upside down and who may not know whom to confide in. All school staff are mandated by law to report a suspected incident of sexual abuse, but counseling staff at local high schools say the number of reports the school gets is a fraction of the actual number of assaults.
Students may be afraid of their classmates finding out, counselors said, or what their parents might do or think. If drugs or alcohol are involved, students might be afraid of getting in trouble or worry that the incident was their fault.
"Even if a student has a trusted relationship with an adult, it can be a hard thing to report," Central High School social worker Tatiana Wolf said. "We probably aren't hearing about it as often as it is happening."
The Tribune asked all La Crosse County public school districts how many reports of sexual assault they received and reported to authorities during the 2016-17 school year. West Salem reported one, compared with the more than 10 female students who reported being assaulted in 2017. Bangor has received only one report of sexual assault in the past two years.
Staff at Holmen said they had no reported sexual assaults in 2016-17 or 2017-18. Staff at Onalaska and La Crosse said all incidents are reported to authorities according to state law but did not keep a tally of their frequency.
While the La Crosse County Health and Human Services Department handles more than 1,300 reports each year of abuse or neglect involving minors, and while the majority of those reports come from school districts, the agency didn't have an estimate on how many involve sexual assault or abuse.
When a report does come in, school counselors said they work with the student or the parent to provide needed resources. That might include referrals to outside counseling or creating a safety plan for the student.
If the assault involves a classmate, staff can work with teachers to rearrange lunch periods, lockers or even class schedules to help a victim avoid a perpetrator in the halls. Counselors also work with teachers so students struggling with the trauma can get extra time or help with homework or tests.
"Every student's needs are a little different," Wolf said. "The most important thing to us is that students feel safe and mentally in a good place."
Schools also work to educate students about healthy relationships, boundaries and consent. This work begins in elementary school, with curriculum that shows what friendships between kids should look like. At the middle school and high school level, those lessons continue but also delve into dating and sexual assault.
Teachers and staff also promote bystander intervention and speaking up. They will reach out to administrators, the student or parents if they see behaviors or conduct that is troubling.
"I've made these calls myself to parents," Onalaska High School Principal Jared Schaffner said. "I've encouraged them to talk to their son or daughter about the incident."
More work to be done
There is still more that could be done to change a culture in which these incidents remain too common, Bryhn said.
Prosecutors Wednesday charged two La Crosse teens in a gang rape of two girls inside a South…
Offenders commonly look for victims who will be vulnerable, and many people still unhealthy views on relationships. People can be coerced into having sex, and Bryhn sees that in adult and teen relationships. Not all teens and society recognize these behaviors as sexual assault.
"People don't always know they can say no," she said. "Or if they do, and the sex continues, that it is against the law."
More education is important, she said, and more can be done to teach children and adults to respect people's bodies. It is also important to make sure society is holding perpetrators accountable and providing treatment for the offenders.
Bryan says there has been some progress, as the stats on sexual assault are beginning to go down. She said people are becoming more informed on how to be supportive and help victims heal.
Jodi said she also experienced problems in reporting and working with adults when she was assaulted. She agreed that people aren't doing enough to educate others on the issue.
When she learned about the numbers on the YRBS survey, Jodi said she was shocked. She didn't think it would be that high.
"People shouldn't have to be scared that this might happen to them or their child," she said.
She said counselors and school staff have more to learn. Her middle school counselor didn't know what to do, what to say or how to ask the right questions. She asked simple questions like "where were you?" or other questions that really didn't have much to do with the incident. People need to be more supportive, Jodi said and they need to reassure victims that they can get through the assault. They need to make teens who come forward feel listened to.
"It can be hard for these adults to relate," she said. "That's a problem, and it makes it harder to talk and confide in them."
When she got to high school, Jodi said, the counselor she worked with was much easier to work with and talk to. The new counselor knew the right questions to ask and support to provide and was a big help in her moving forward. She looking at her future more, beginning to think about college and career.
Despite all she has gone through the past few years, Jodi said she is looking forward to the future, a contrast to when getting through just one day felt long and tiring. Now she is focused on making each day better.
"I filled out my first job application this week," she said. "That is a big step forward for me."