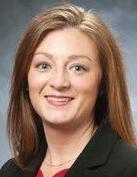 Even with competent and compassionate providers, hospital stays are typically both costly and unpleasant. And when patients require readmittance, the financial and emotional strain only grows.
And it's not just the patients who are negatively affected.
Through Medicare's Hospital Readmissions Reduction Program, acute care facilities may incur financial penalties for higher-than-average re-admittance rates. So when Mayo Clinic Health System registered more than double the state's readmittance benchmark in 2017, Mayo providers and staff region wide took action, developing an innovative program that has shown incredible results.
During the past two years, the 14 multidisciplinary members of the SWWI RN Care Coordination Team have reduced the readmission rate at Mayo Clinic Health System — this includes patients who receive primary care at other regional Mayo locations but were admitted to the La Crosse hospital — significantly.
In 2017, when the state benchmark was 6.1 percent, Mayo Clinic Health System was at 12.6 percent and Gundersen Health System was at 8.7 percent.
By December 2018, Mayo Clinic Health System had reduced its yearly readmittance average to 8 percent, meeting the SWWI RN Care Coordination Team's goal. While the percentage changes on a daily basis, the hospital's monthly readmittance average for November 2019 was 5.1 percent.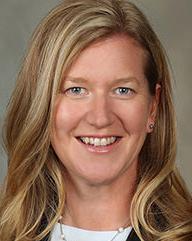 "It is nearly unheard of," Dr. Caroline Wilker said of the decrease. "We had people reach out from across the country asking, 'How did you do this?'"
The SWWI RN Care Coordination Team is led by nurse administrator Cheristi Cognetta-Rieke and operational administrator Chrissy Feller and comprised of health-care administrators, RN care coordinators, primary care physicians, mental health experts, pharmacists, social workers and quality improvement analysts from all nine regional Mayo Clinic facilities.
The team has taken a multifaceted approach to the complex problem of hospital readmissions. Through reviewing cases and data during a six-month period in 2017 and interviewing patients in high, medium and low readmittance risk categories, team members found 78 percent of readmissions were repeats, and more than 50 percent of patients were deceased within six months of their last readmission.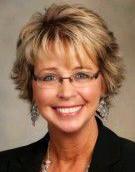 The Centers for Medicare and Medicaid Services tracks unplanned readmissions within a 30-day period for Medicare patients first admitted for heart attack, heart failure, pneumonia, chronic obstructive pulmonary disease, elective hip and knee replacement or coronary artery bypass graft.
Readmissions are counted even if the cause is unrelated to the initial condition, or if the patient is admitted to a different health-care facility than the one first admitted to.
The state's current target readmission percentage is 5.5, with a state average of 8.5 percent.
Adjusting for demographic factors such as the hospital's average patient age, data is compared with those of other facilities to calculate an excess readmission ratio, a percentage that determines whether a Medicaid reimbursement penalty of up to 3% will be enforced. Hospital readmissions cost Medicare about $26 billion annually, about $17 billion of which is considered avoidable, according to the Center for Health Information and Analysis.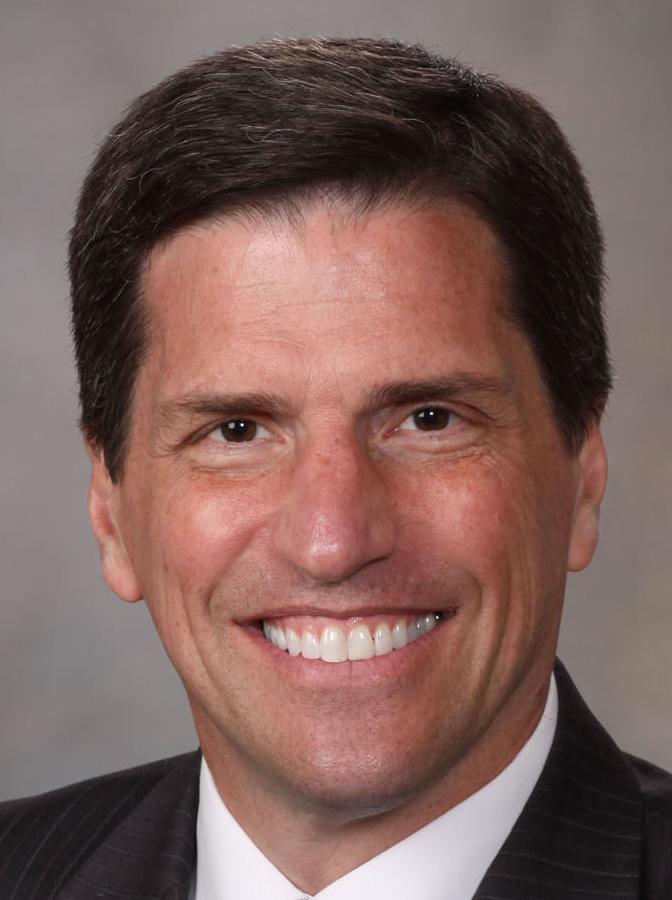 Causes for readmittance may include premature release from the hospital, discharge to a location that cannot adequately support recovery or recurrence or exacerbation of the ailment due to failure of the patient to comply with care instructions, inadequate supervision or lack of follow up.
In addressing the causes, the SWWI RN Care Coordination team uses risk stratification to determine a post-hospital course of action for each patient.
During a daily 15-minute "huddle," team members discuss daily discharge plans for an average of 20 patients via phone conference. This allows nurses in both inpatient and outpatient departments, as well as in different facilities, to communicate and collaborate.
"We're working together to keep that care seamless across our region," says Kerry King, RN care coordinator at Mayo Clinic Health System. "It's a team effort — everyone is always willing to jump in and help. We're really just looking for any red flags that might pop up and (determining) how we can step and intervene before it becomes worse."
Depending on the patient's readmittance risk categorization, plans of action may include pre-discharge medication reconciliation with a pharmacist, in-home visits from an RN, follow up appointments with a primary or specialty care provider, an in-clinic advanced care planning visit or post-discharge calls, which Cognetta-Rieke refers to as "virtual RN visits."
"It's so much more than a call," says Cognetta-Rieke, with nurses asking specific questions about medications, symptoms or concerns. With many patients overwhelmed when they leave the hospital, it can be easy to forget or misunderstand discharge instructions, so the call is "comforting," says RN care coordinator Carla Steffen.
"As a nurse you want to see patients healthy and out of the hospital," Steffen says. "We want to see them well and we want to see them successful and we want to set them up for success when they get home."
Members of the SWWI RN Care Coordination Team have presented their program under the title "Reducing Readmissions: A Mayo Clinic Health System Success Story," at several conferences and hospitals, including the Art of Care Connections Education Summit in September and at Barnes-Jewish Hospital in St. Louis earlier this week.
Another presentation is scheduled next month on the East coast.
"They've put this concept (developed) locally on a national stage, and I'm very proud of them," says Dr. Caroline Wilker of Mayo Clinic Health System.
Dr. Paul Mueller, regional vice president for Mayo Clinic Health System, Southwest Wisconsin, says the SWWI RN Care Coordination Team is helping fulfill the hospital's mission to provide care through integrated clinical practice, education and research while keeping the patient's best interests at the forefront.
"This is a result of our extraordinary employees putting the needs of the patients first (via the) methodology encapsulated in this extraordinary project," Mueller says.
"It is nearly unheard of. We had people reach out from across the country asking, 'How did you do this?' " Dr. Caroline Wilker of the decrease in readmittances
"It is nearly unheard of. We had people reach out from across the country asking, 'How did you do this?' "

Dr. Caroline Wilker of the decrease in readmittances