As a youngster in sixth grade, one of Kathleene Hyatt's teachers suggested she should become a history teacher.
"In school I always enjoyed history," Hyatt said. "One of my history teachers tried to talk me into going to school and being a history teacher, but I knew I couldn't control the kids because I was not a very extroverted person when I was in school."
Hyatt instead chose a career in nursing but now immerses herself in the heritage of her local community. She preserves and promotes local history as the curator of the recently expanded Tomah Area Historical Society and Museum.
Hyatt was born in Michigan but has deep roots in the Tomah area. They trace back to her great-grandparents who lived in the Kirby area north of Tomah, and both her parents were born in the Tomah area. Her family moved back from Michigan before she entered sixth grade, and she graduated from Tomah High School in 1959. She graduated from nursing school in 1962 and retired in 2005 after working 25 years for the Tomah Veterans Administration hospital.
Hyatt admits she wasn't a hardcore history buff while she worked as a nurse. She said her main connection to history was reading novels with a historical background.
Then she connected with the Tomah museum.
"My grandmother had an organ that belonged to my great-grandmother, and I wanted to find a home for it," she recalled.
The museum, which was housed in cramped quarters in a small downtown Tomah building at the time, didn't have room for it. But the museum had plenty of room for Hyatt and her talents. She returned to the museum a few more times until the museum's executive director Jim Weinzatl asked her to become involved.
"One day, Jim said to me, 'Are your interested in history?' and I said, 'Yeah, kind of,'" Hyatt said.
Weinzatl then told her the museum's curator, Marie Drescher, was stepping down and asked if Hyatt would like to assume the volunteer post. Drescher told her the job involved lots of hours both inside and outside the museum as curator, but Hyatt accepted the challenge.
"I didn't go to school to be a curator; I have no formal education in this whatsoever," Hyatt said. "Seven years later, here I am still at the museum."
Hyatt said the job is a monumental learning process but she enjoys "being able to find a vision for this building and how to set it up." She has taken online classes and attended three statewide museum conferences to "pick up little bits and pieces here and there."
"I don't know as much about Tomah history as I should, but I fumble around with it," she said.
Weinzatl is glad Hyatt accepted the job, especially after the museum more than tripled its display space in 2019 with its move to a former grocery store at 321 Superior Ave.
"She has a good knack for displaying items," Weinzatl said. "She has a knack to put the items where they're of interest and where they're not crowded. It's not a mish-mash."
Weinzatl said Hyatt has a particular talent for portraying how people dressed through history. Hyatt recently dressed a pair of museum mannequins in uniforms worn by local Freemasons and Knights of Columbus members. Weinzatl described the portrayals as "authentic and accurate."
"She does a good job of dressing them — right down to the shoes," Weinzatl said.
Weinzatl said Hyatt's job as curator came with a bonus: her husband, Al.
"He does a lot of the grunt work — carrying things from there to there," Weinzatl said. "You need people to help put away stuff."
Unlike the smaller museum, the larger facility guides visitors through a chronological tour of Tomah history. It starts with Tomah's contributions to the Civil War and both World Wars, and then to subjects that are uniquely Tomah, such as the Indian School that once operated where the Tomah VA now sits. The artwork of Tomah native Frank King, most famous for his Gasoline Alley comic strip, gets a prominent place in the center of the museum.
"I try to keep it in a logical order," Hyatt said.
While the extra space is a blessing for the museum, it does create new challenges. The move was well-publicized and triggered a substantial increase in donations, and Hyatt is charged with processing and logging anything the museum accepts.
"People are bringing in more things," Hyatt said. "I have turned down things we should take, but we don't have room in our storage area for everything. I hate to turn down things."
She said large items present a particular dilemma.
"I'm finding I'm having to turn away larger articles because we don't have a place to store them," she said.
Weinzatl said the museum has benefited greatly from Hyatt's involvement.
"She's a big help with ideas. We bounce things off each other," he said. "For being a volunteer, non-paid position, she devotes so many hours to our museum. She has put in a lot of time. We are very grateful to have her."
From Tribune files: Life in the La Crosse area in the 1950s
1951: La Crosse Central High School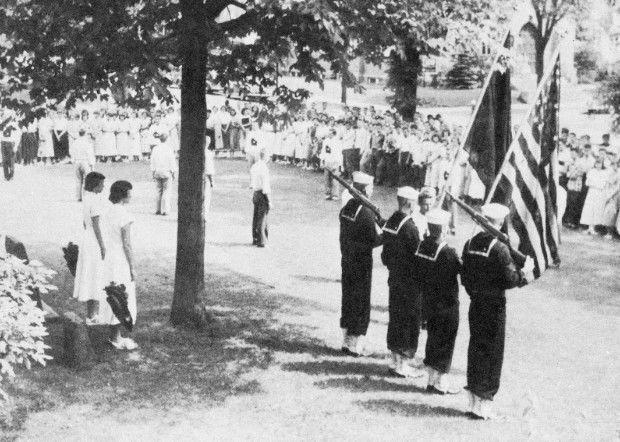 1951: YMCA at Seventh and Main streets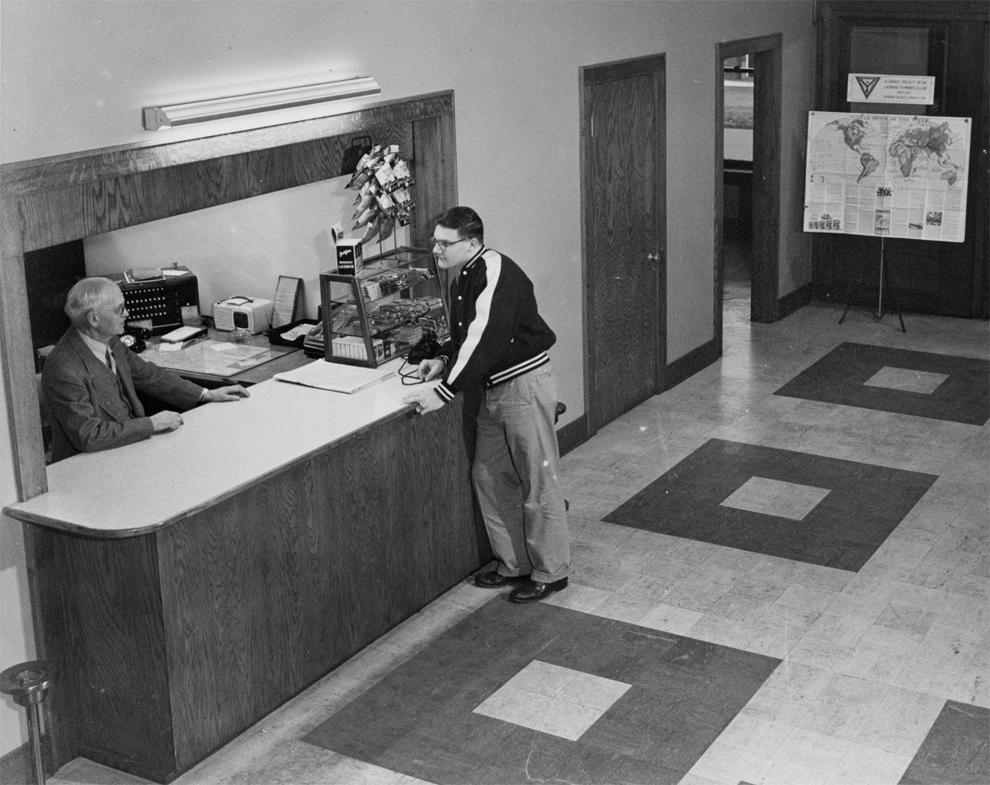 1954: Triangle Cafe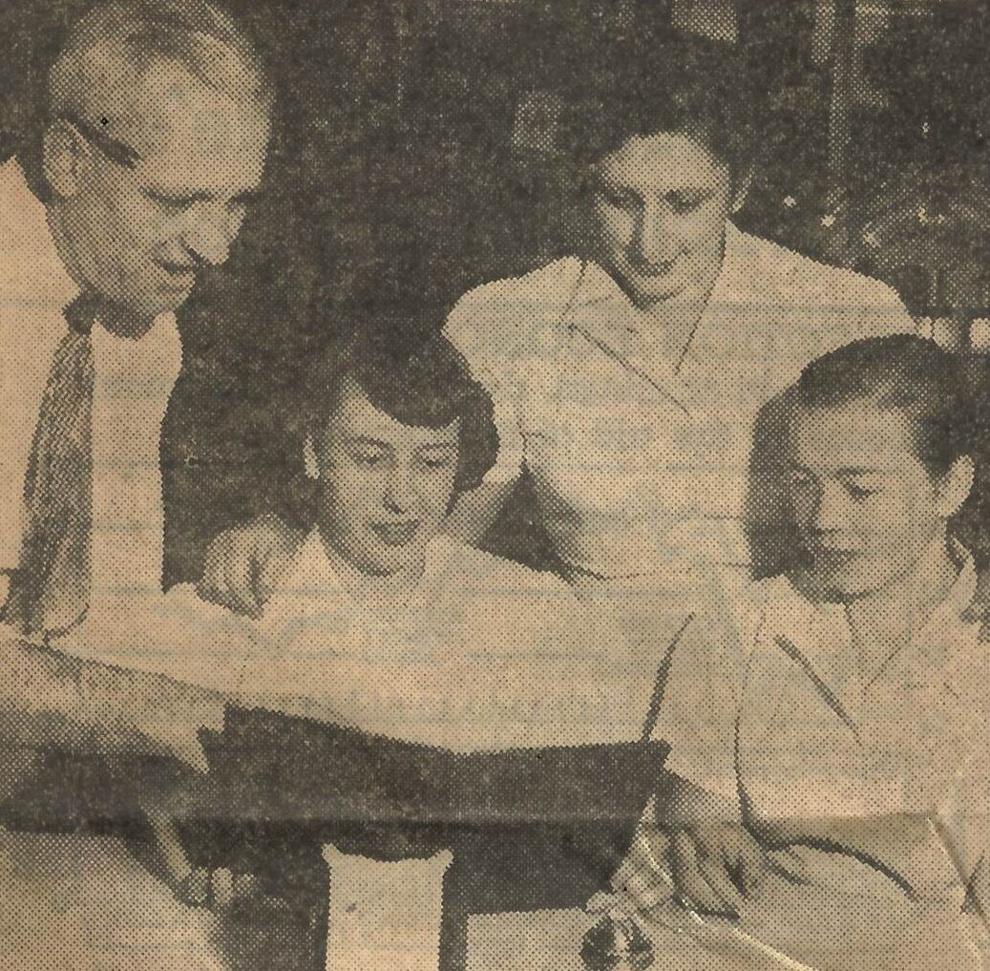 1954: Estell Tall Fashions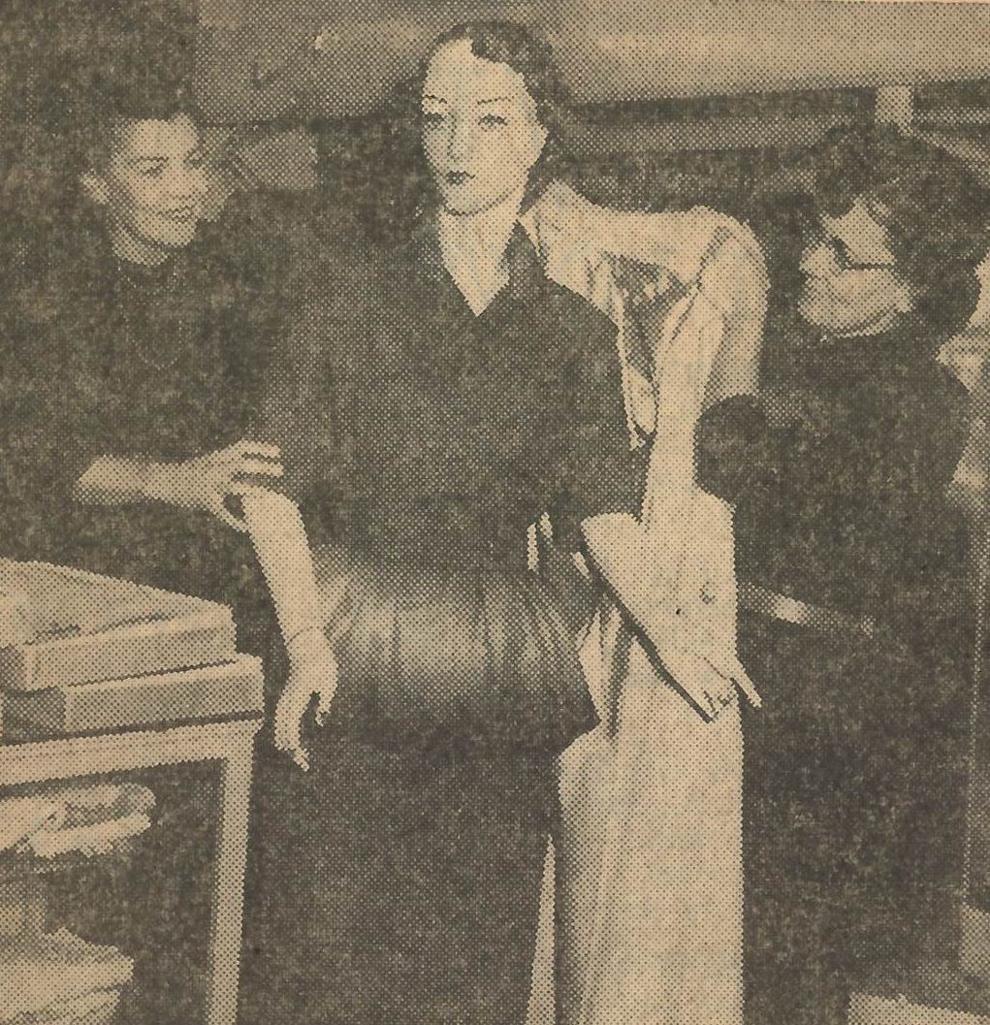 1954: Howards Clothes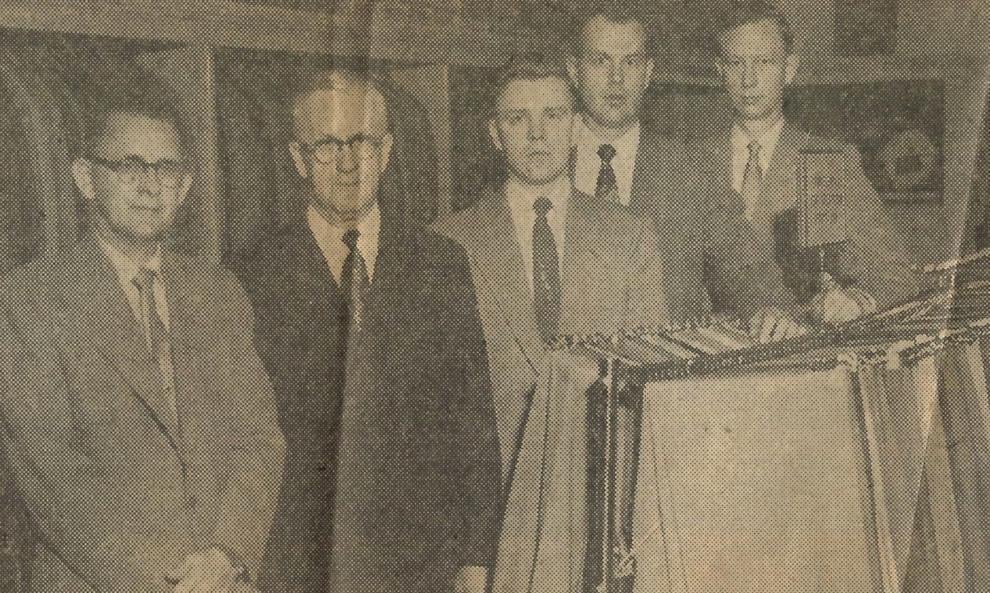 1954: Crescent Jewelers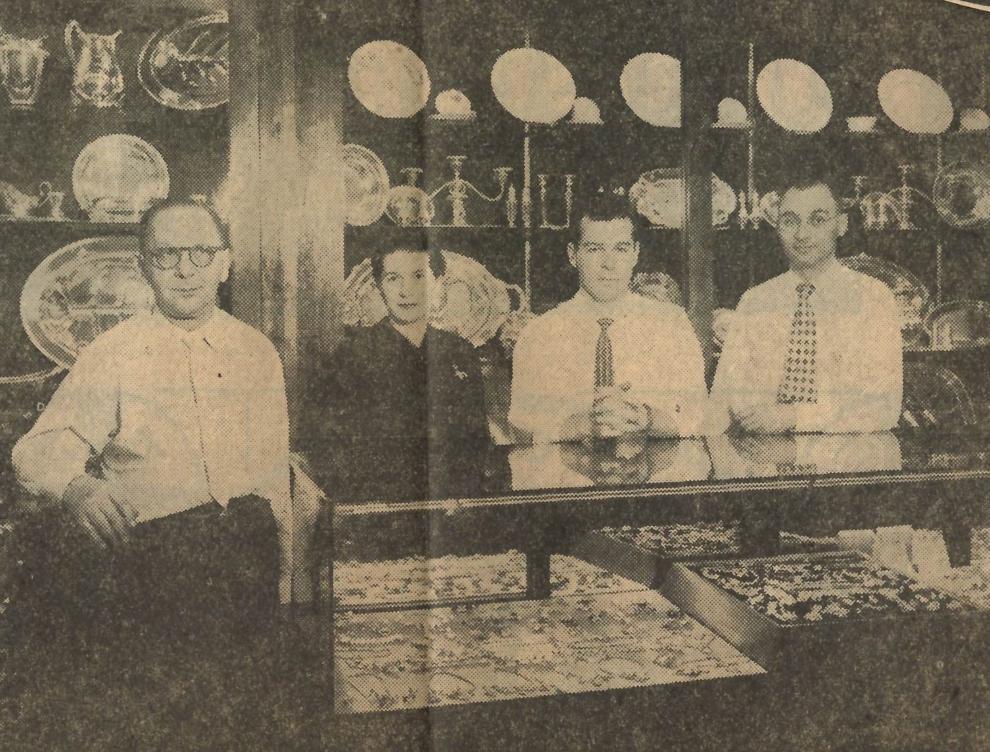 1954: Tom's Speedometer Shop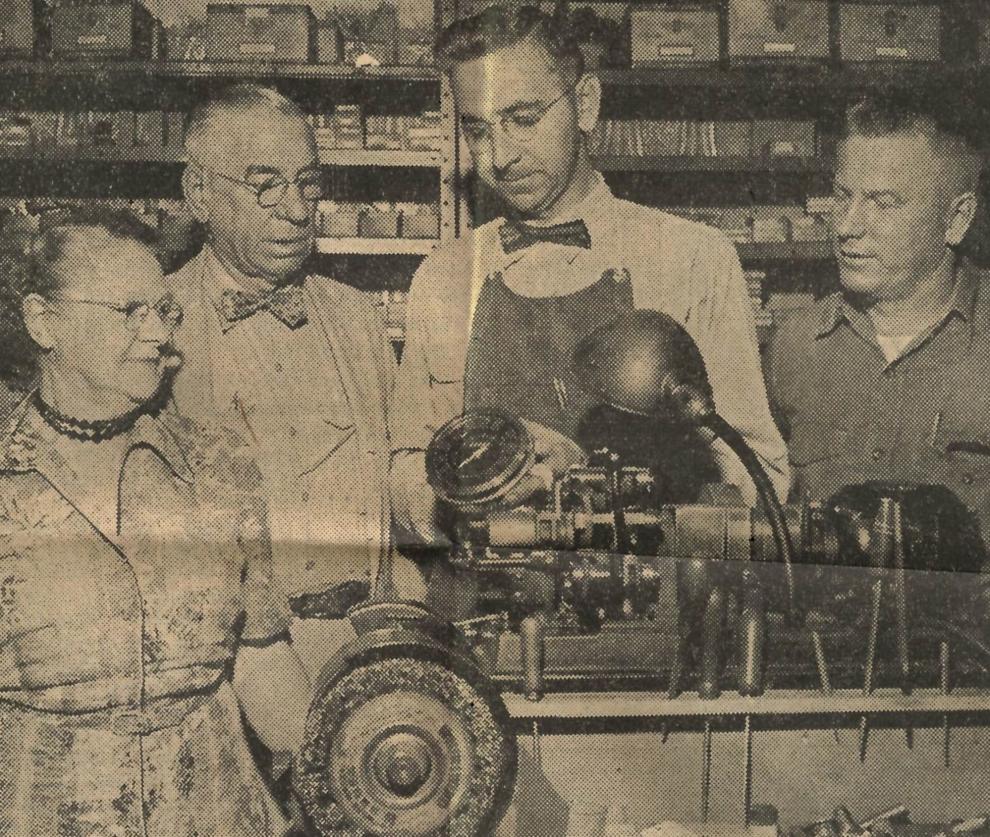 1954: YMCA basketball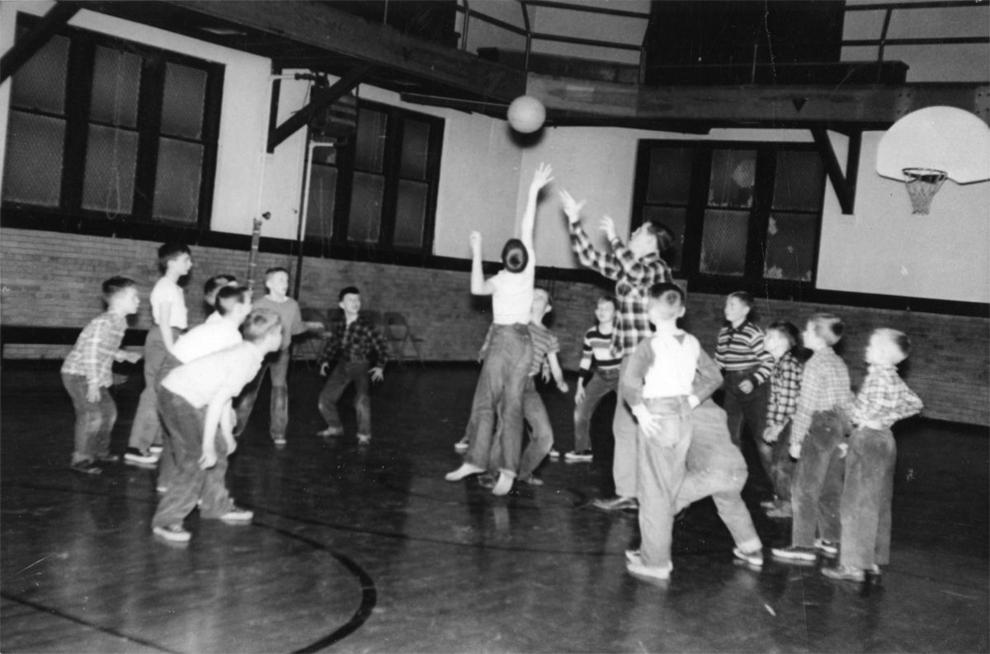 1954: 5 and 10-cent Store fire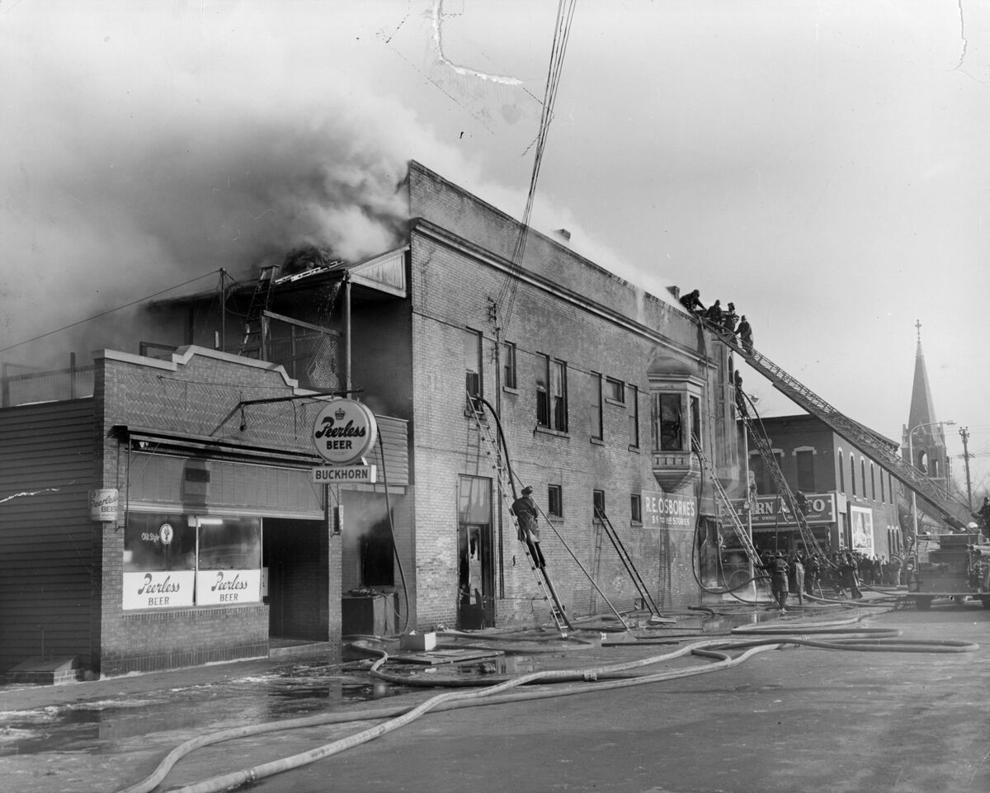 1955: La Crosse Beauty School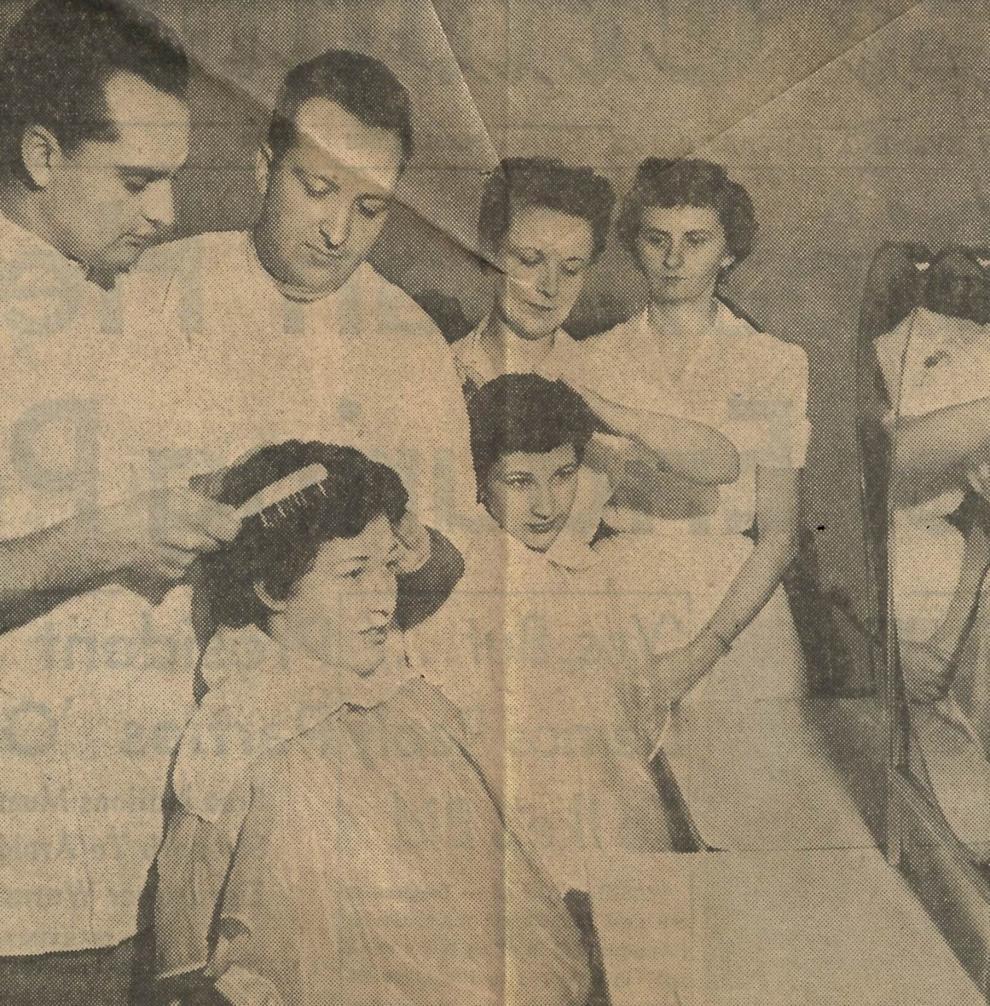 1956: Christmas shoppers in downtown La Crosse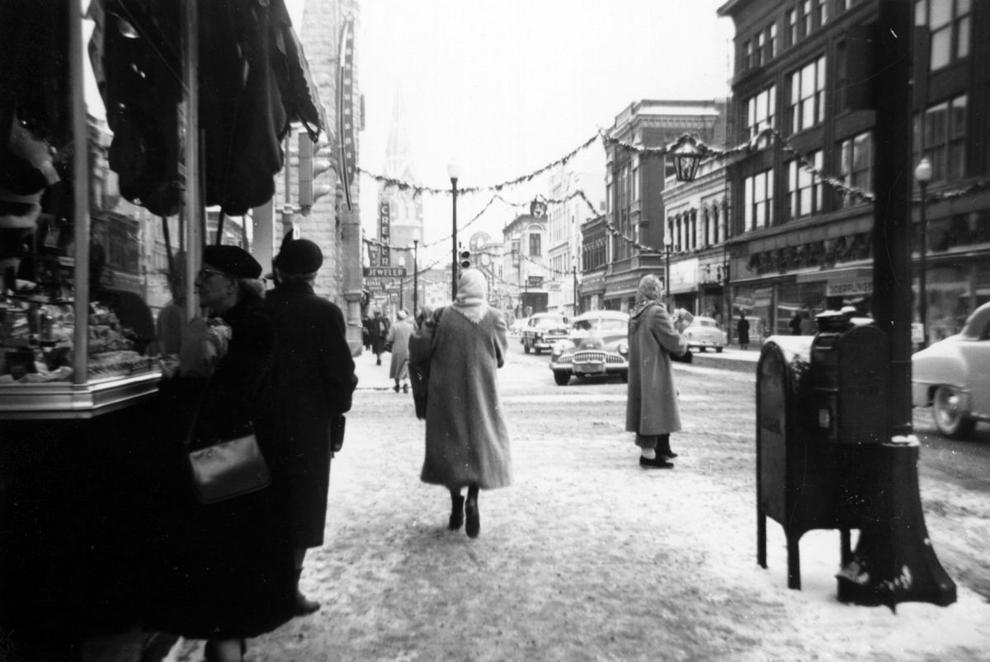 1956: Central High School Memorial Day assembly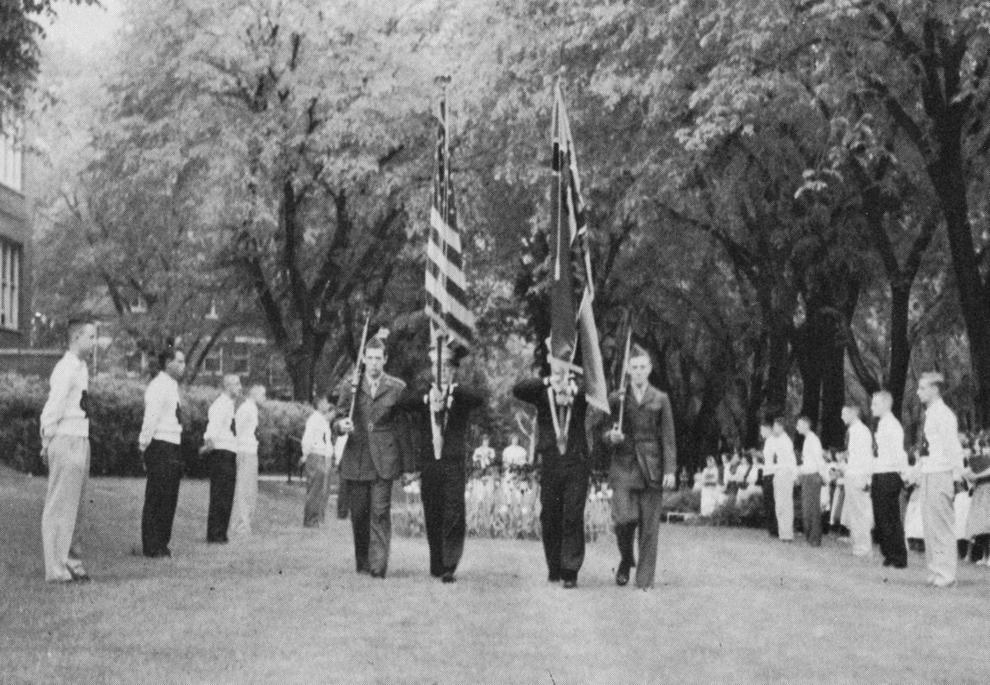 1957: Kroger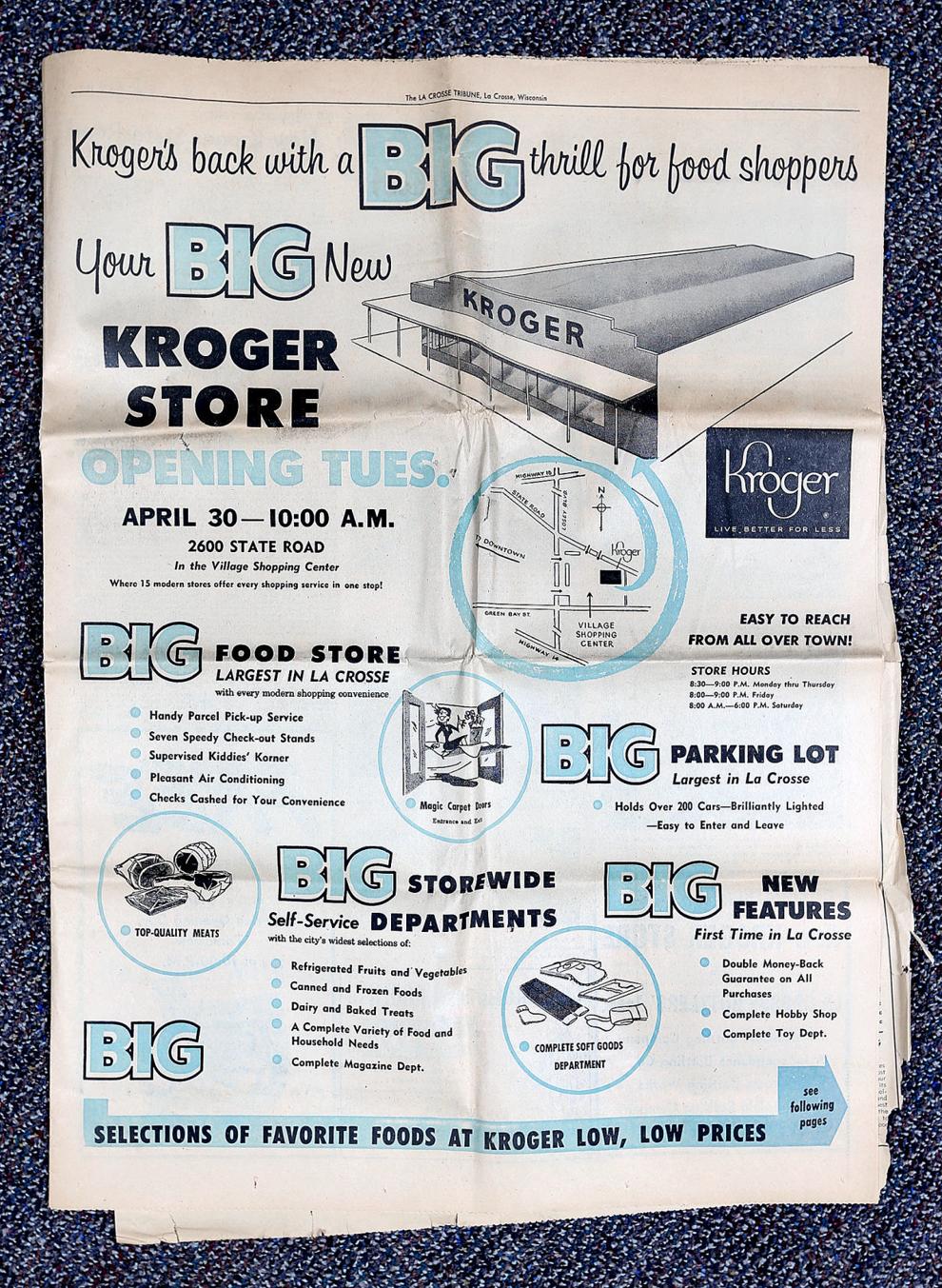 1957: Jackson Plaza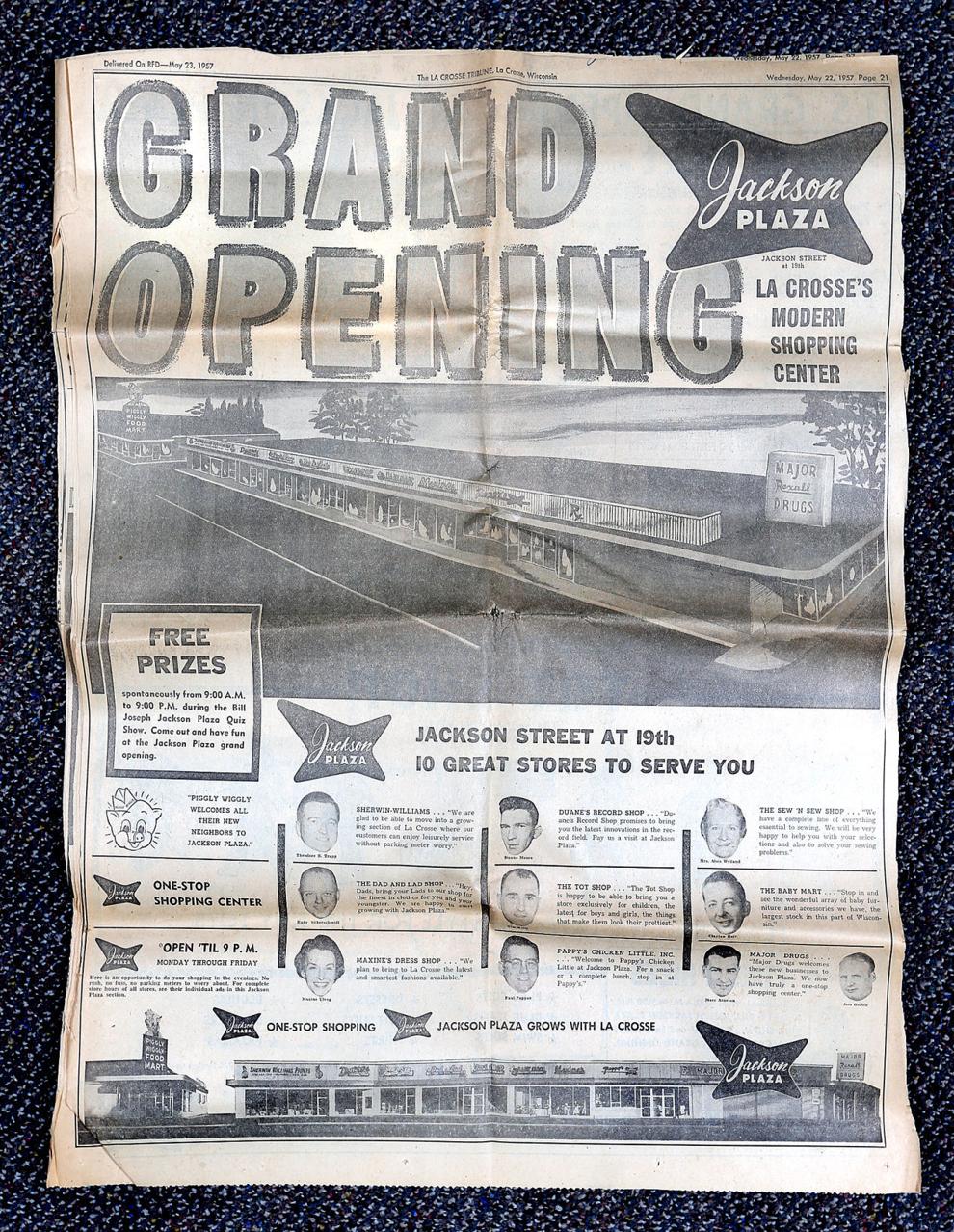 1957: Old Style newspaper advertisement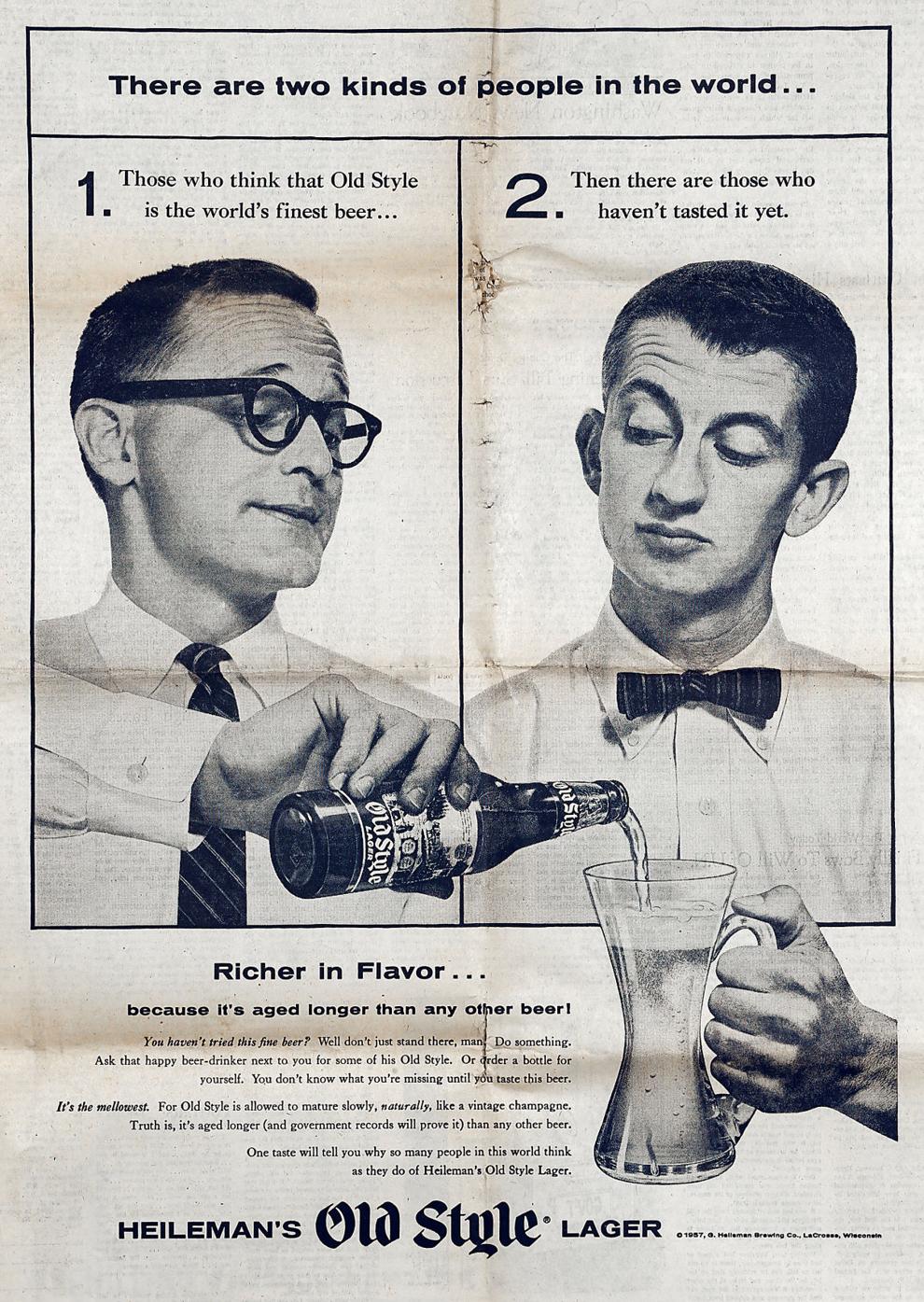 1958: 1st National Bank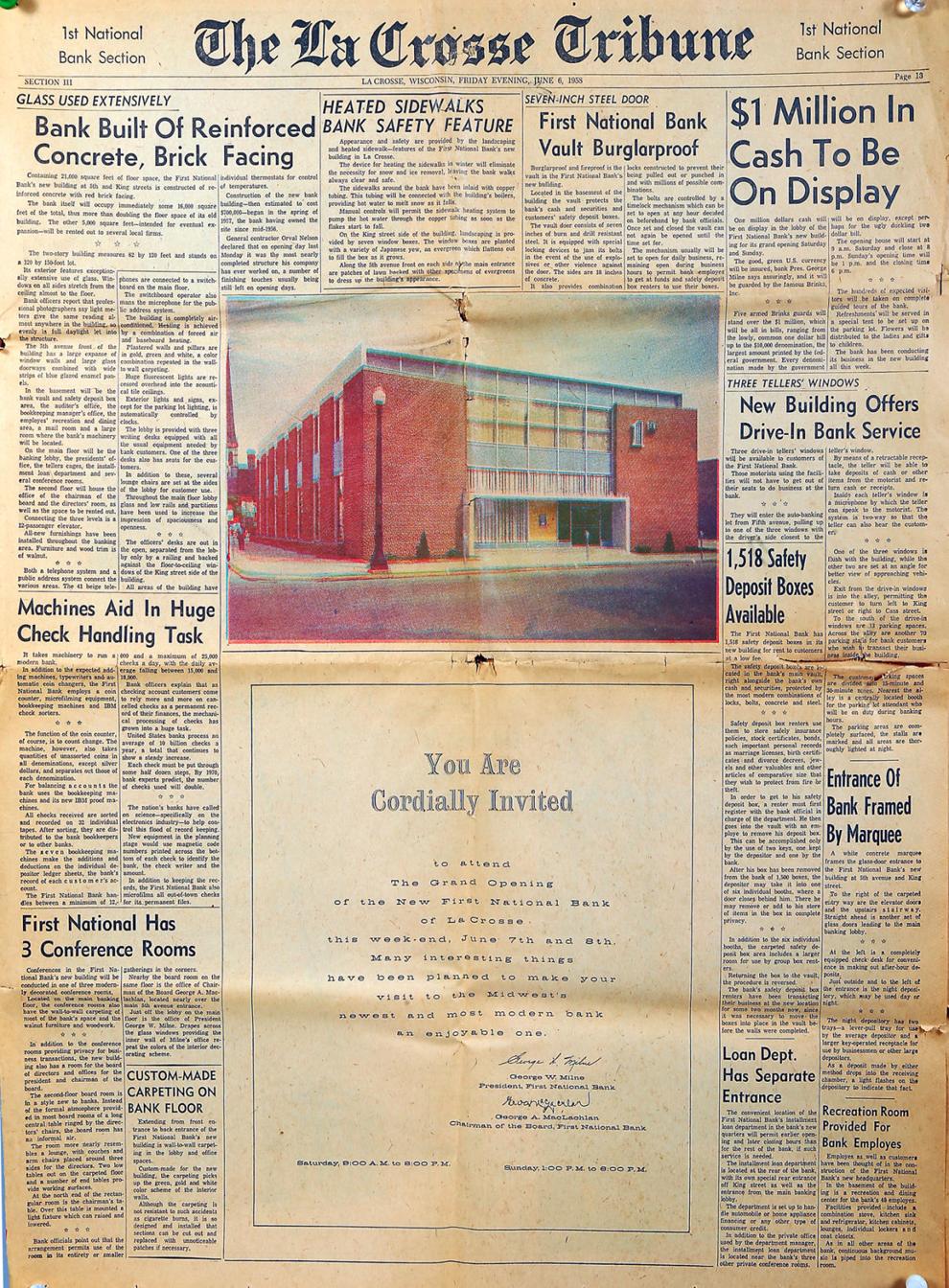 1958: State Bank of La Crosse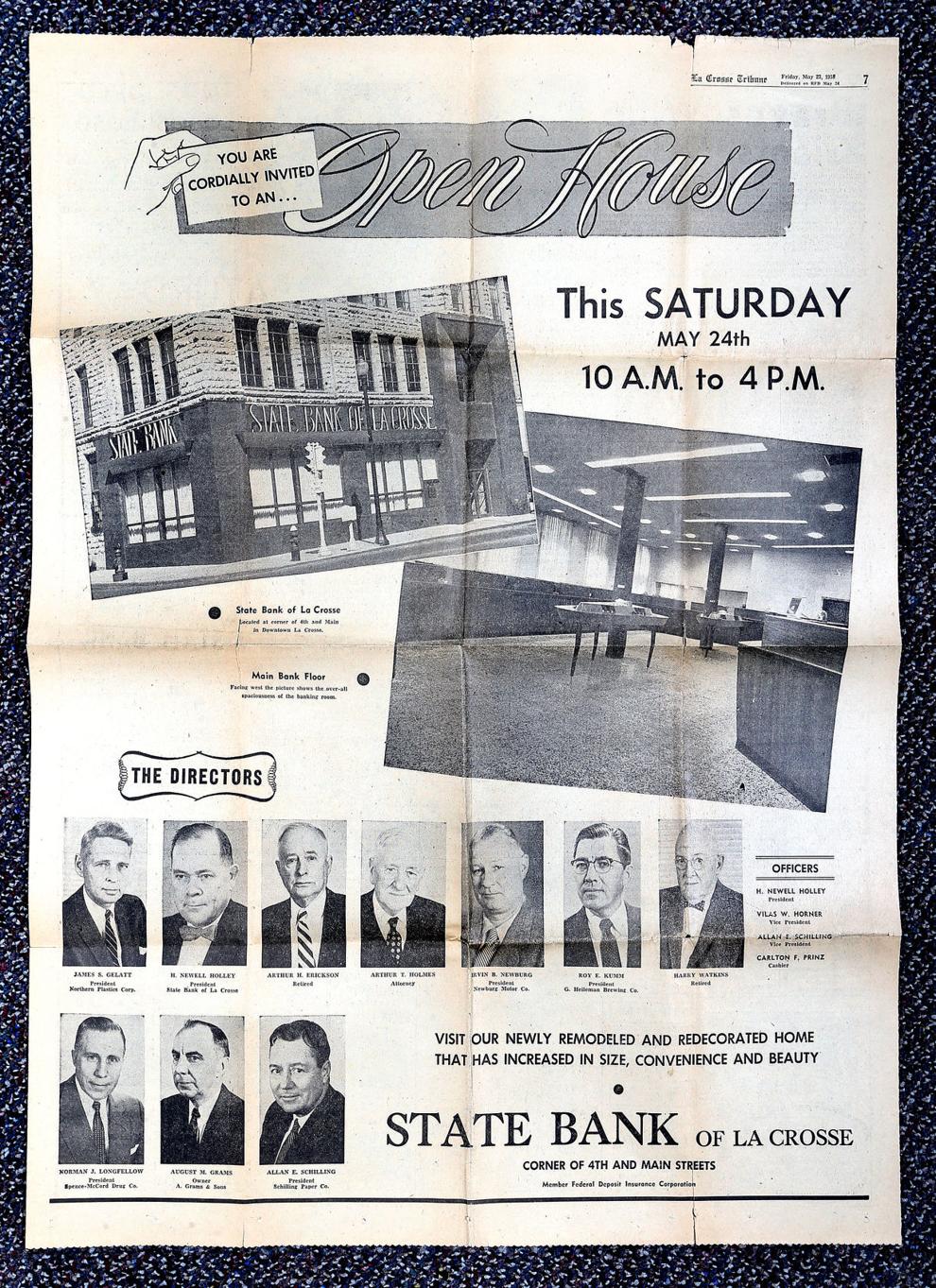 1958: Heat exchanger plant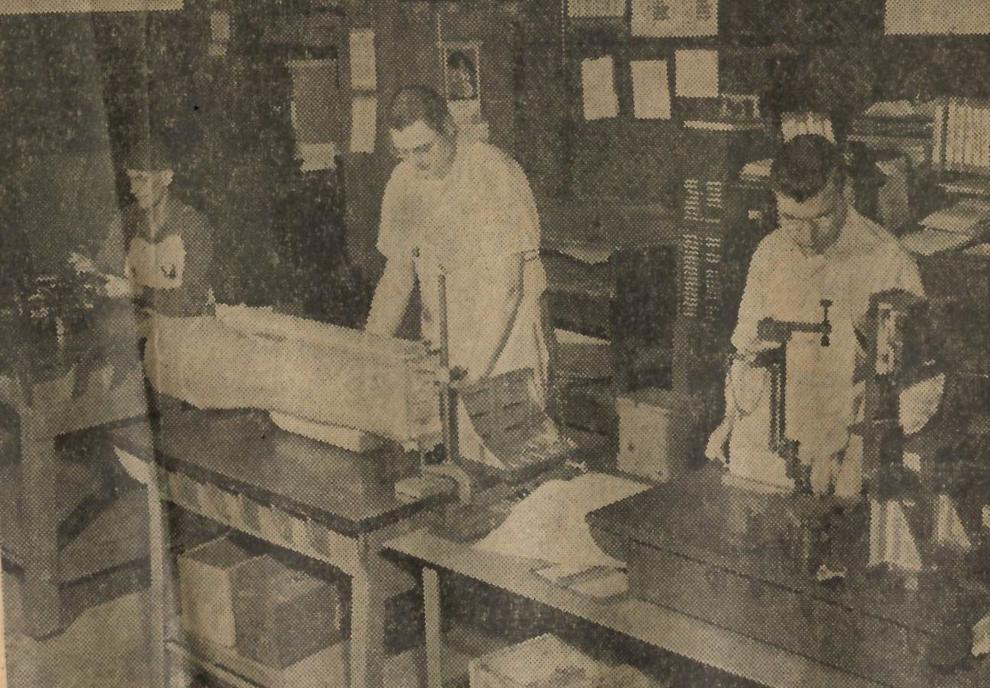 1958: American Legion parade