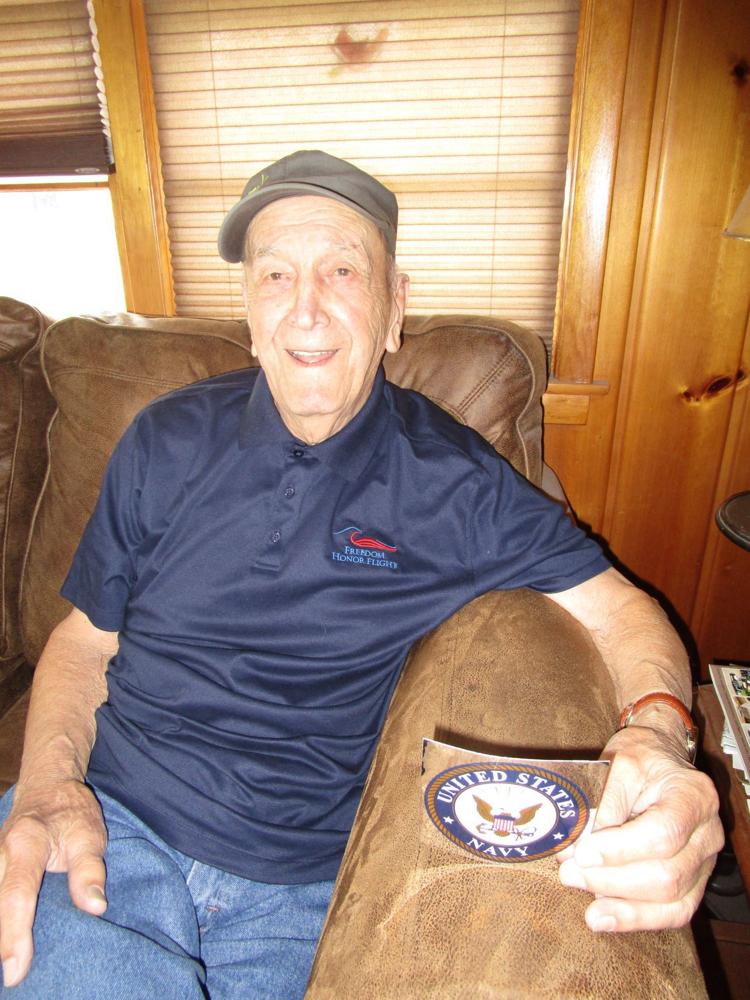 Don Denny, a 93-year-old La Crosse man who served in the Navy during World War II, has been known for several years as the older guy who spins a hula hoop or two around his waist during live music events.
And he's been known locally for going skydiving to celebrate his 90th birthday.
This Saturday, he also will be known as one of 95 military veterans on the 23rd Freedom Honor Flight from La Crosse to Washington, D.C.
It will be the first trip to the nation's capital for Denny, a La Crosse native who operated automobile body shops in La Crosse and La Crescent, operated a salvage yard in La Crescent and was a La Crosse Mass Transit Utility bus driver for 12 years before he retired.
"I'm sure I'll enjoy it," Denny said of Saturday's flight, which will take veterans to see monuments and memorials such as those to World War II and the Korean and Vietnam wars. "That will interest me the most," he said of the World War II memorial.
Denny, whose late brother Wes was La Crosse's city treasurer for many years, volunteered for the Navy when he was 17. Denny served on a half-dozen ships, most often as part of an anti-aircraft gun crew.
He especially remembers serving on what he calls a "banana boat" that trained Navy officers and traveled between New Orleans and South American countries, and brought back bananas on the return trip.
More recently, Denny has become known for spinning as many as three or four hula hoops during events at various live music venues in the area.
You have free articles remaining.
Register for more free articles.
Stay logged in to skip the surveys.
"I started when I was 85, at Larryfest near La Farge," Denny recalled this week. "A young lady put a hula hoop around me and told me to hula hoop. I've been doing it ever since.
"It's fun," Denny said of gyrating with hula hoops around his waist at music events. "The crowd can be deader than hell. But then when you start to hula hoop, that starts a lot of activity" and the crowd comes to life, he said.
Denny is one of six World War II veterans who will be on Saturday's flight, which also will include 26 Korean War veterans and 63 Vietnam War veterans, said Bill Hoel, a Freedom Honor Flight board member.
Funded with donations, the Freedom Honor Flights from La Crosse began in 2008 and allow veterans to visit memorials in Washington, D.C., for free.
Application forms and information are available at www.freedomhonorflight.org. Priority is given to veterans of World War II, the Korean War and the Vietnam War, in that order, and to any veteran with a terminal illness.
The fall Freedom Honor Flight is scheduled for Sept. 14.