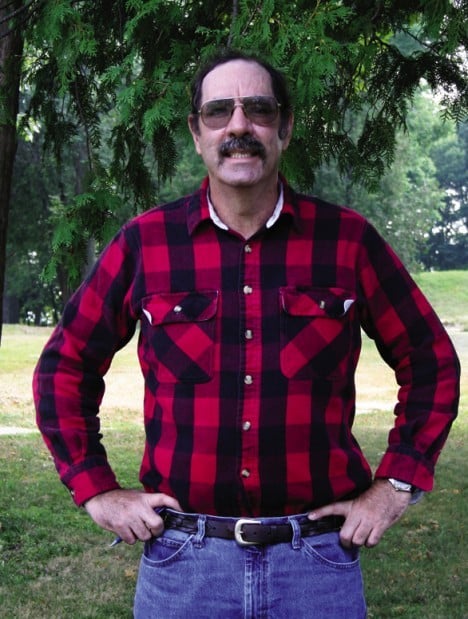 The man on Winnebago Street never said much.
Then last week he smiled at a neighbor and shouted, "Hello."
Neighbors were surprised to learn this week the pleasant man some knew only as "B.J." was Bryan Stanley, who fatally shot three people at an Onalaska church in 1985.
A La Crosse judge on Tuesday ordered  Stanley back to the Mendota Mental Health Institute in Madison for treatment and evaluation after he suffered thoughts that caused him "discomfort and anxiety," according to court records.
The thoughts violate conditions set when he was released in 2009, though exactly how is unclear. A judge sealed conditions of his release.
"It's scary," neighbor Lashunda Shields said. "People can snap back at any time."
Stanley's neighbors say they didn't know much about the 56-year-old man who moved into a tidy, beige one-story house on the 1200 block of Winnebago St. late last year. The dwelling sold in November for $61,000 to Stanley Investments LLC, a company owned by Stanley's brother Phil.
Neighbor Mary Frisch described Stanley as friendly in passing but a man who mostly kept to himself. Her breath caught when she learned who he was.
Others were less concerned, saying they felt for him. One said she hoped the families of his victims could move toward forgiveness.
Ferdinand Roth Jr.'s father was one of Stanley's victims.
"He admitted in court that he's not 100 percent for sure he could stay on his meds," Roth said. "It's basically a replay, but only how many years later."
Stanley, then 29, walked into St. Patrick's Catholic Church in February 1985 and shot custodian William Hammes, the Rev. John Rossiter and lay minister Ferdinand Roth Sr. Angered that the priest had allowed girls to give Scripture readings during Mass, Stanley said he was a prophet sent to cleanse the church.
He later was found not guilty of the charges by mental disease or defect and committed to Mendota. He was released back into the community in 2009 on conditional release.
A judge will decide at a hearing within 30 days whether to revoke Stanley's release. He could spend the rest of his life in the treatment facility.
Stanley's family defended him Wednesday. His brother-in-law Joe Schaller pointed out that Stanley has complied with all the conditions of his release since 2009.
Stanley is back in Mendota now for reporting an anxiety attack to his psychiatrist, Phil Stanley said.
"Bryan is not a danger to the community," he said.
Get local news delivered to your inbox!
Subscribe to our Daily Headlines newsletter.