Jesus Christ continues to call the Franciscan Sisters of Perpetual Adoration to be laborers in his field, embracing changing times just as farm workers adapt to changing seasons, FSPA Sister Eileen McKenzie declared during her first address as president of the congregation.
McKenzie was installed to a four-year-term as president, replacing Sister Karen Lueck, during a ceremony Wednesday night in Maria Angelorum Chapel at FSPA headquarters in La Crosse.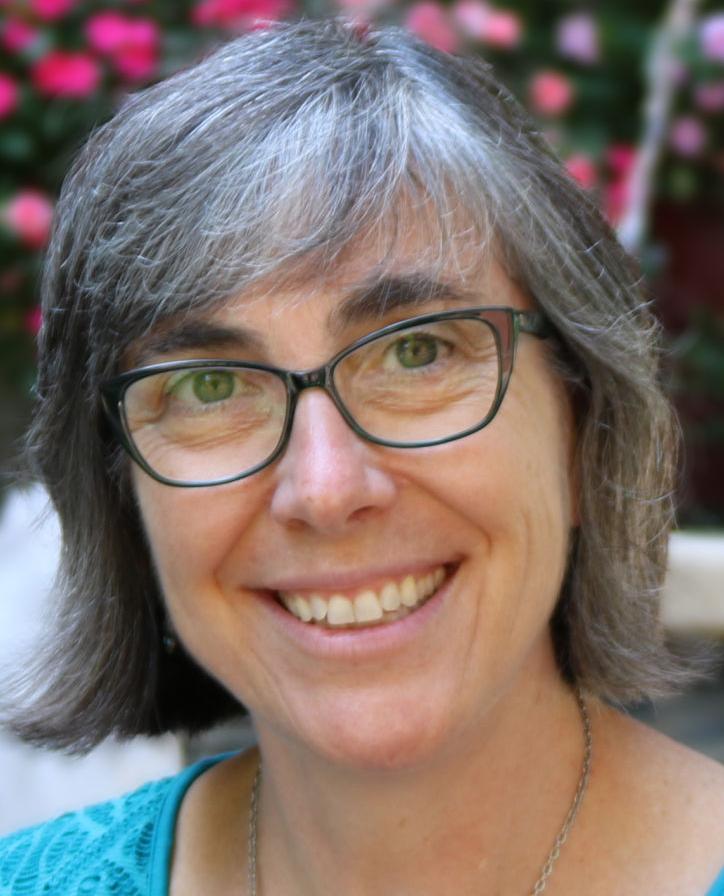 McKenzie, 49, who joined the order in 1998, based her address on the Gospel reading of Matthew 9:35-38, in which Jesus talks of a bountiful harvest needing laborers.
"He is not overwhelmed, and he stresses compassion," she said, adding that "Jesus didn't view it as a problem to be solved but as a plentiful harvest."
What's more, "he seems to be pointing to the potential for goodness" and has faith that laborers will appear, McKenzie said.
"The word for disciple is prayer, and we FSPAs have been praying for 140 years," she said, referring to the fact that at least two people — sometimes, two nuns; sometimes, a nun and a lay person and still other times, two lay people — have been praying nonstop, 24 hours a day, for that length of time.
"We know a lot happens with prayer," McKenzie said, citing the congregation's ability to thrive and attract new members to its charisms of service and prayer.
"As we look back, we see we are a resilient community because generation after generation, we have discerned the signs of the times and fully engaged them," she said.
"We are the laborers Jesus talks about, and laborers are crucial for the harvest. We are the faithful laborers," she said.
"However, the laborers' duties change as the seasons change, and the faithful laborers ask the Lord of the harvest at each new season, 'What is ours to do now?'"
You have free articles remaining.
Register for more free articles.
Stay logged in to skip the surveys.
McKenzie noted the FSPA declaration of a Revolution of Goodness in June, an effort to propel positive changes in the world here and now. The sisters recognize that their next mission is to build bridges and strive to correct injustices — "especially with people who are different from us."
"Now is the time to be blessed by our choices that are for the healing, not the suffering of the earth and its people, for joyful gospel living and to share your goodness — here, now and all of the time, share your goodness," she told those attending the ceremony, including not only FSPA members but also their lay affiliates, friends and family members.
"This is the way our sisters are moving now," McKenzie said, adding that affiliates and prayer partners also are adapting to changing needs.
"All of us are moving forward to do things we've never done before," she said, adding that they will work to end injustice, particularly racial injustice.
McKenzie's address was reflective of that revolution and the facts that the order, whose members have excelled largely in education and health care, has handed over leadership of Viterbo University in La Crosse to lay people in August and is selling its interest in Mayo Clinic Health System-Franciscan Healthcare to pursue other missions. The order once counted more than 1,000 members and has about 200 now.
"Admittedly, a lot of us are wondering where this will lead," she said. "We don't really know, but we believe it is good.
"What we do know is we are laborers, and we know how to pray. And we trust that the Lord of the harvest sends laborers into the harvest."
---
Overall Mary of the Angels Chapel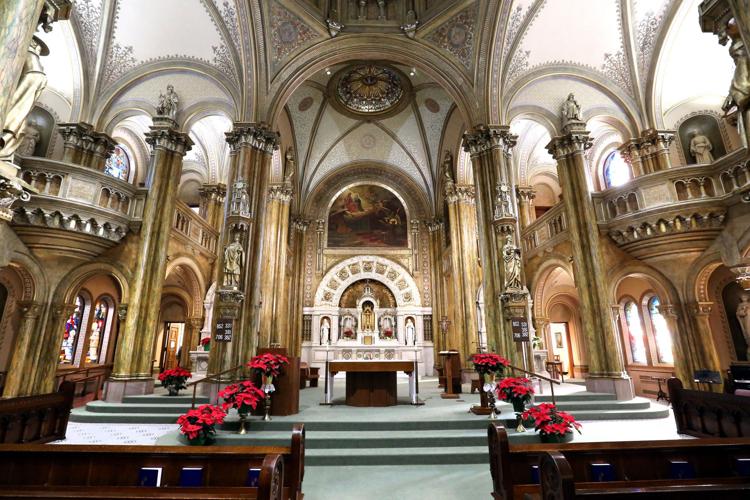 Marble pillar top Mary of the Angels Chapel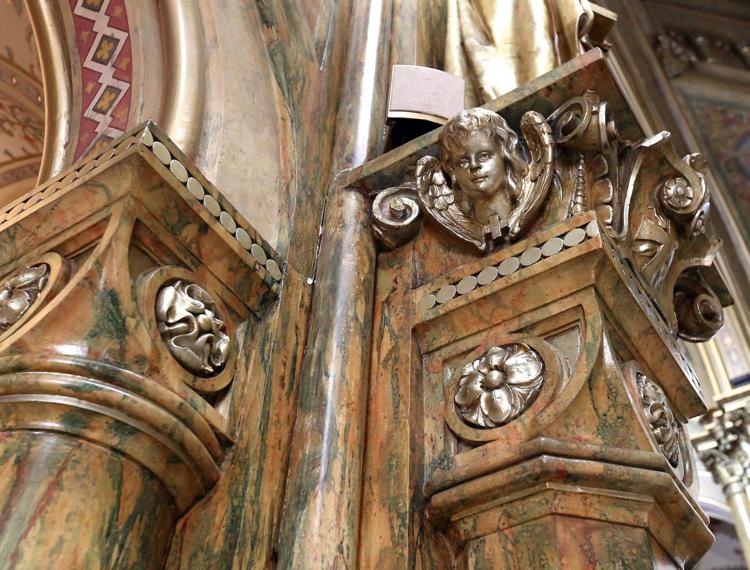 Altar cherubs Mary of the Angels Chapel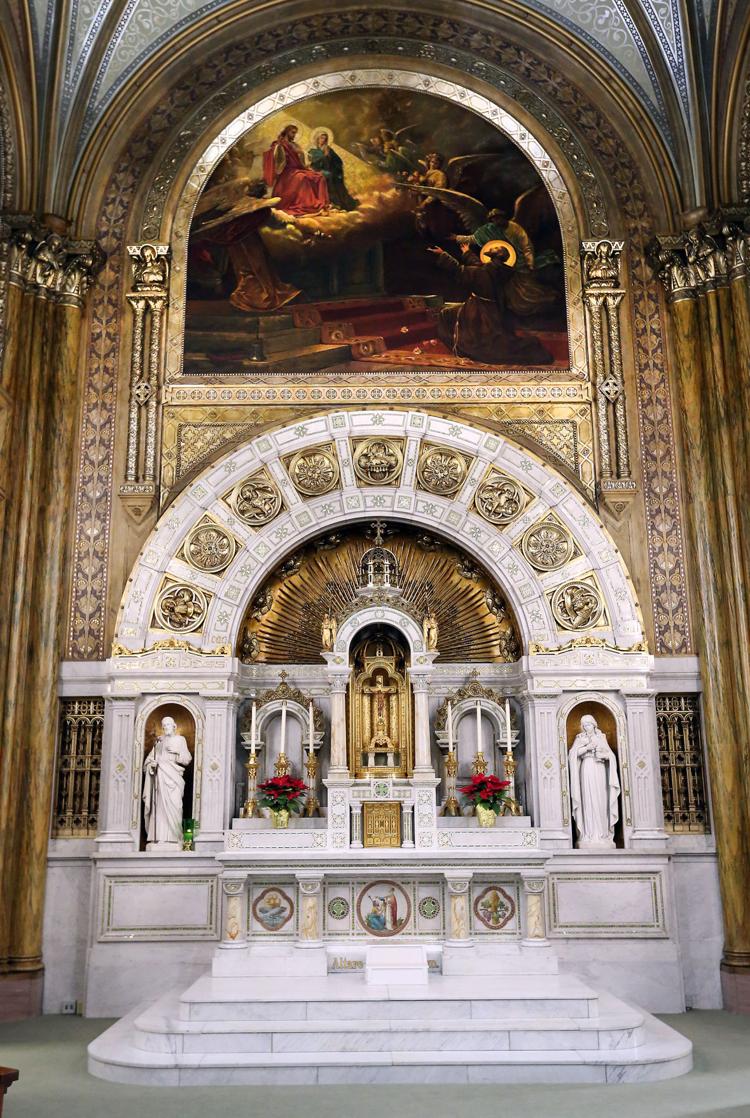 Dome window of Mary of the Angels Chapel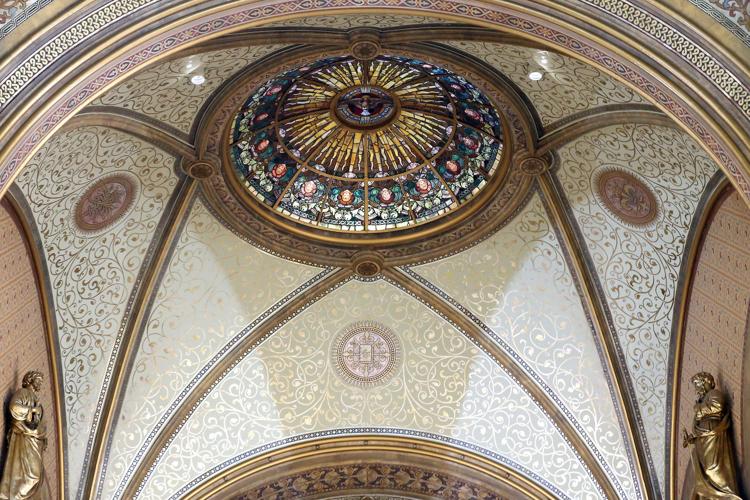 Dome 2 Mary of the Angels Chapel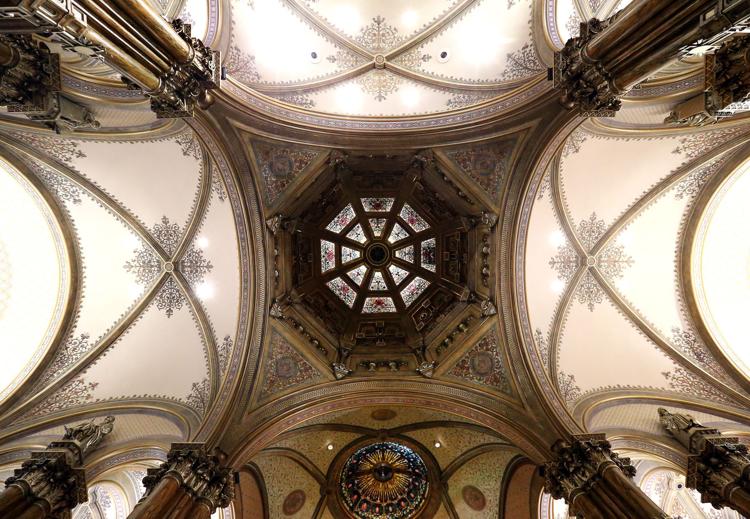 Stations Mary of the Angels Chapel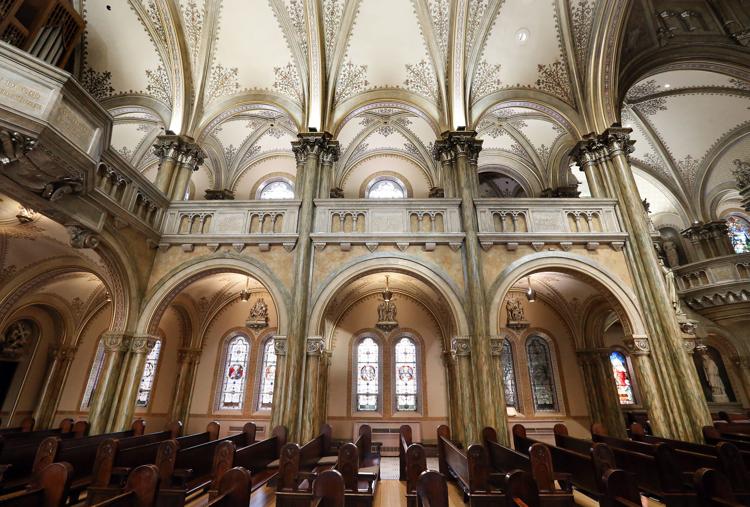 St. Gregory the Great Mary of the Angels Chapel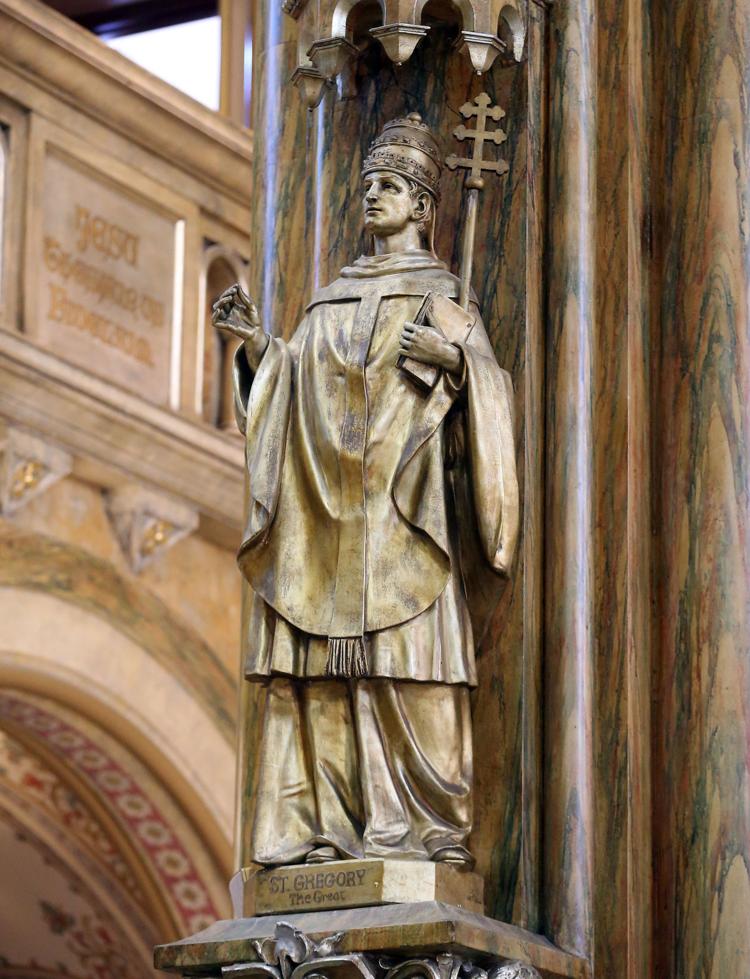 Three panels with Jesus Mary of the Angels Chapel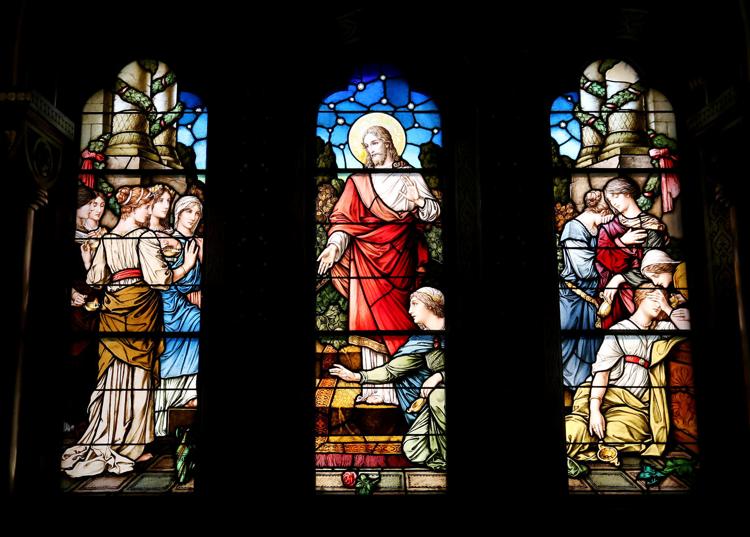 Mary legend in Mary of the Angels Chapel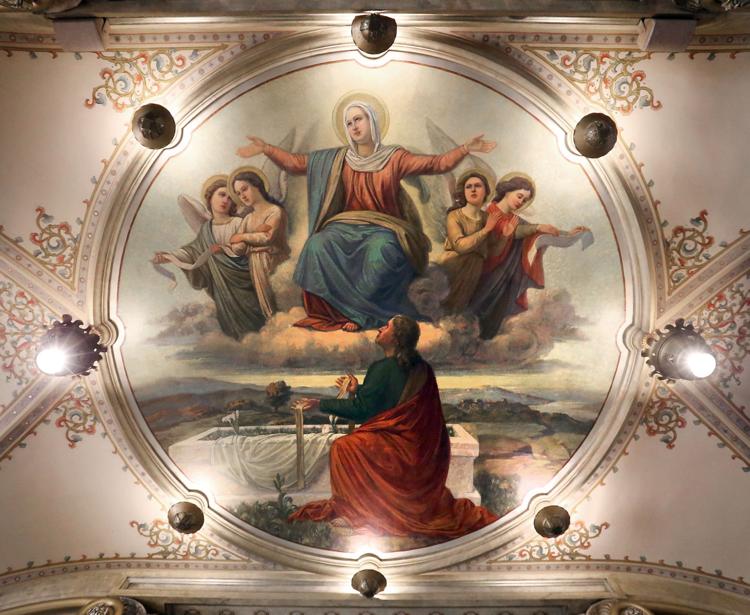 Cherubs in Mary of the Angels Chapel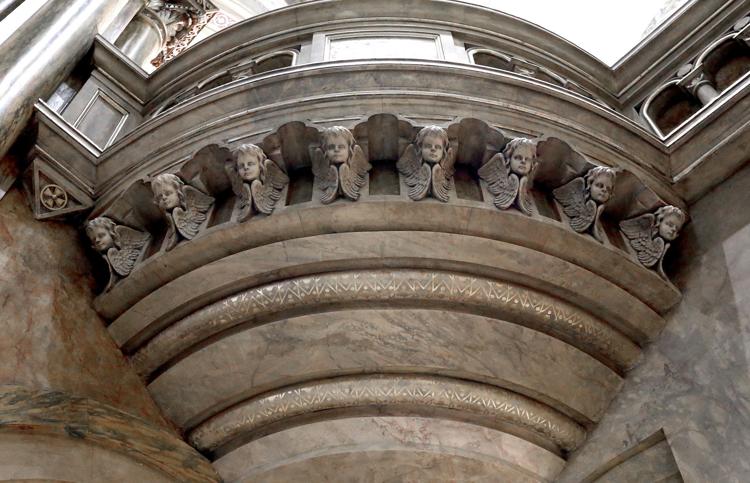 Agatha statue in Mary of the Angels Chapel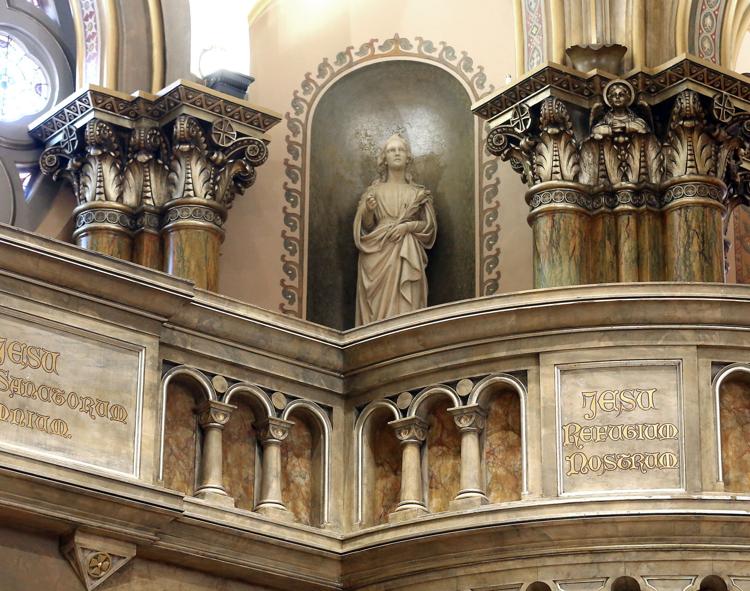 Latin Mary of the Angels Chapel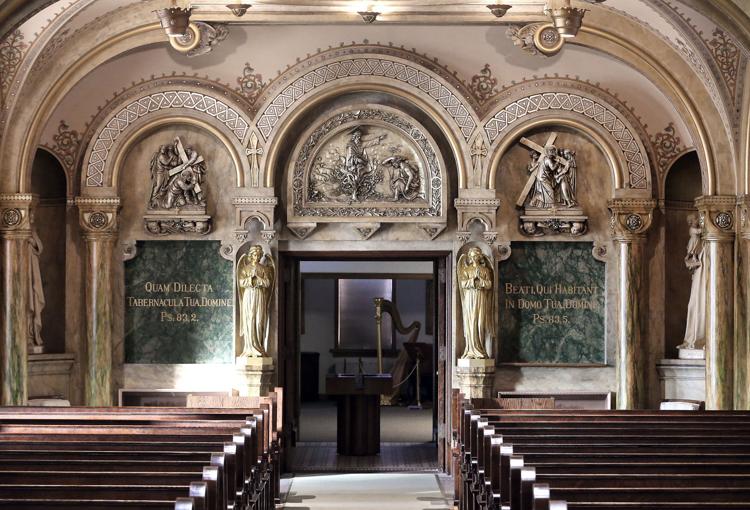 Sacred Heart statue Mary of the Angels Chapel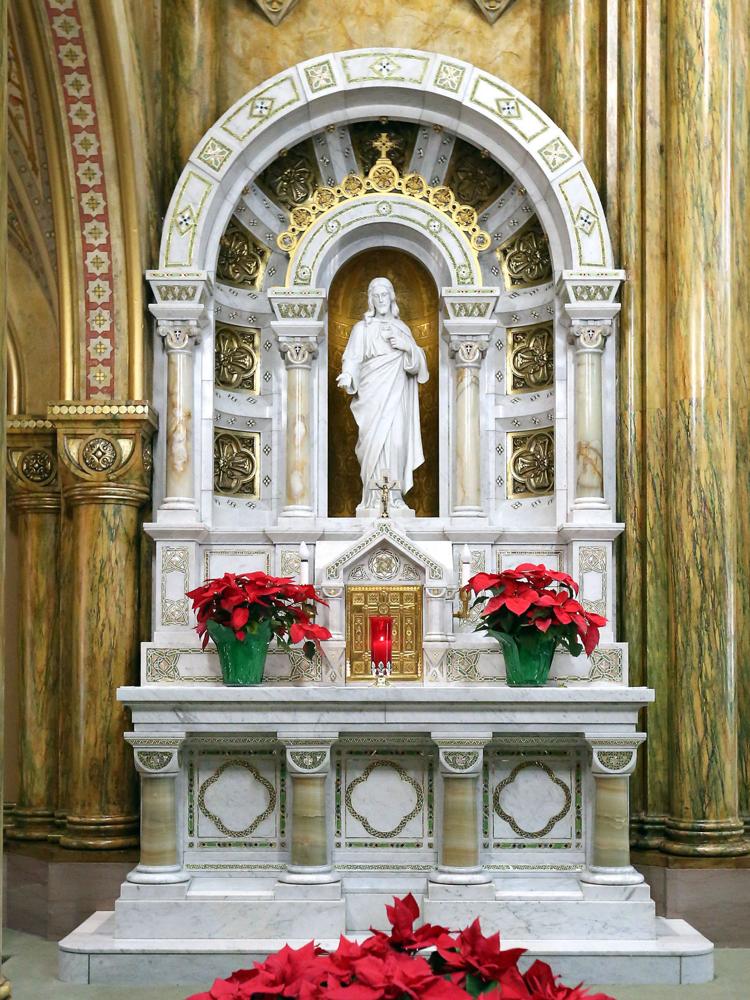 St. Francis kneeling in Mary of the Angels Chapel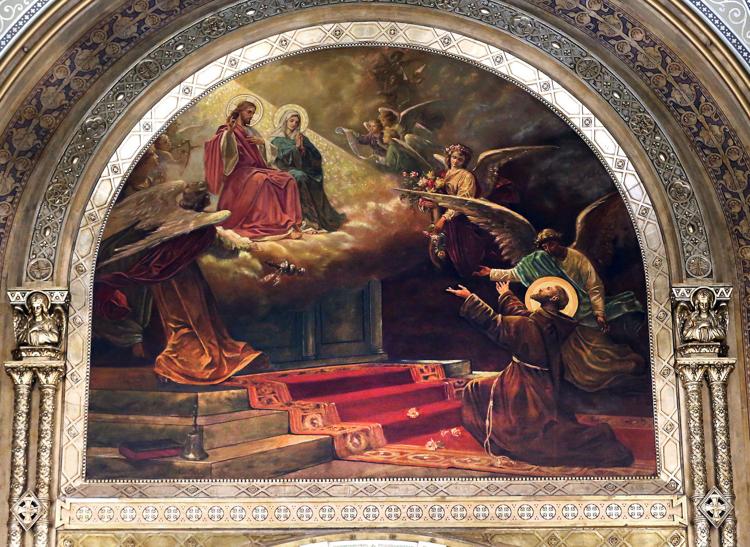 Angel statue Mary of the Angels Chapel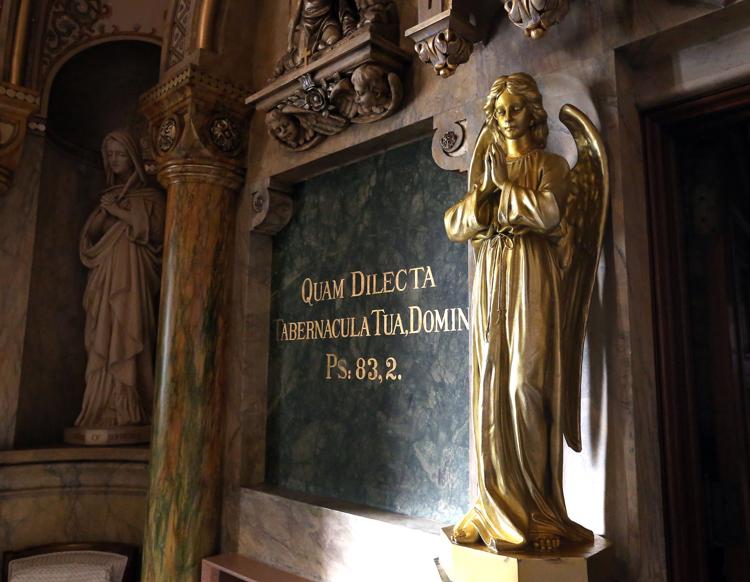 Wing for Mary of the Angels Chapel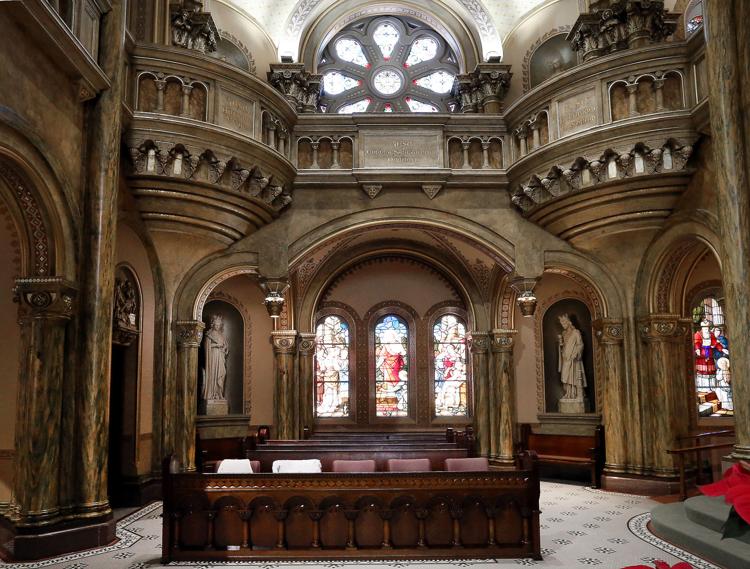 Pew carvings in Mary of the Angels Chapel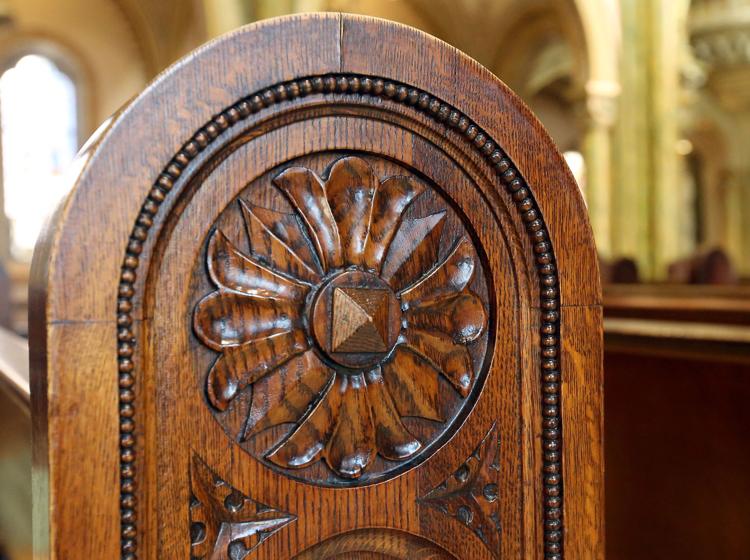 Malinda and book in Mary of the Angels Chapel