At least 400 special-interest organizations grade America's elected officials on how they vote, giving them report cards based on how they voted on everything from abortion to zoning.
But what if there was an organization that evaluated politicians based not on what they did but on how they did it, looking at honesty, integrity, transparency and how much of an effort they make to sincerely listen to and weigh the concerns of all constituents?
That's the idea behind a new organization — probably the first of its kind — launched Wednesday afternoon in La Crosse.
LeaderEthics-Wisconsin is a nonpartisan, nonprofit organization that aims to promote ethical leadership among elected officials.
The idea for LeaderEthics-Wisconsin grew out of conversations Lee Rasch had with more than 50 community leaders after he retired as president of Western Technical College.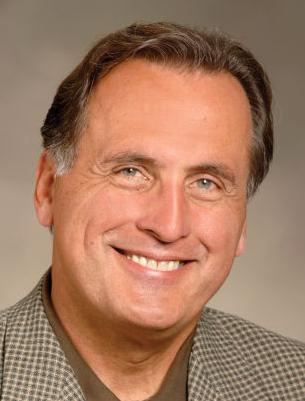 "I started having conversations with people about the way our democracy is going and the absence of ethical leadership," said Rasch, who is the organization's executive director, serving at a salary of $1 per year. "The need is apparent when you think of Gallup studies that show our trust in government is arguably at an all-time low."
There are four pillars involved in LeaderEthics-Wisconsin, four key principals the organization is looking for in ethical leaders:
Honest and truthful.
Transparent with public information.
Unifiers rather than dividers.
Represent the interests of their entire constituency to the best of their ability.
LeaderEthics-Wisconsin will accept no donations, instead running entirely on the $25 annual membership dues and the efforts of volunteers. Quarterly chapter meetings will be highlighted by keynote speakers addressing topics related to the LeaderEthics-Wisconsin mission. The chapters also will conduct community and candidate development activities to help develop a new generation of ethical leaders.
Members will receive regular newsletters that will detail examples of ethical leadership on the part of elected officials ("Kudos") and instances of questionable performance ("Uh-ohs"). To ensure that the newsletters are fair and unbiased, a trio of retired judges — Dale Pasell, Tom Lister and David Peterson — will evaluate the content before publication. If any one of the judges objects, the questioned content will not be included.
"When you have ethics in your name, you have to be operating with integrity," Rasch said. "The theory is we don't want to have biased information going to our members so that it will bias how they vote."
With information gleaned at least in part from the organization's newsletters, members will respond to an annual pre-election poll, grading officials based on how well they embody the four key principals of ethical leadership in practice. Rasch said the results of the grading will come out about a month before the elections and will be shared with media sources in hopes that voters can use the ratings to help in deciding how to vote.
Getting to where ethical leadership is the norm again won't be easy, but Rasch insisted it is an effort well worth making. "It starts with the average citizen expecting it," Rasch said. "In the political arena, we don't expect it, and voters don't demand it; therefore, we're not seeing it."
In general, society is divided, and politicians are manipulating and capitalizing on the divisions, Rasch said. "In many ways, this is a division by design. There are well-funded think tanks developing divide-and-conquer strategies," he said. "My concern is good people are leaving politics, and good people are less likely to want to jump in the political arena."
In addition to Rasch as executive director, LeaderEthics-Wisconsin has an executive board responsible for policy development. The board's president is Rick Kyte, a professor and director of Viterbo University's D.B. Reinhart Institute for Ethics in Leadership. Brandon Harris, who works in information technology at the University of Wisconsin-La Crosse, will serve as board vice president, with attorney Tom Fitzpatrick and Western Technical College executive assistant Jill Grennan serving as treasurer and secretary, respectively.
Also on the executive board are Joe Heim, Catherine Kolkmeier, Brent Smith and Ge Vang.
With time, the vision for LeaderEthics-Wisconsin is to have it be a statewide organization with many local chapters, but it's beginning with just the La Crosse area chapter. At Wednesday's kickoff event, Rasch introduced the officers of the La Crosse area chapter: Sam Scinta as chapter chair, Fred Kusch as chapter vice chair and Maggie Rauschl as secretary/treasurer.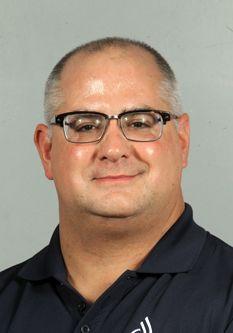 Scinta said LeaderEthics-Wisconsin couldn't start in a better place than La Crosse. "I think there's something special about La Crosse," said Scinta, who teaches political science at UW-L. "The idea is we've got to set the tone here in La Crosse. We've got to get it right and provide the example for what these other chapters look like, so there's a bit of pressure but it's pretty exciting."
For Scinta, the key to the success of the organization will be expanding the membership beyond the footprint of those who have a long history of civic engagement. Membership is open to anyone, and Scinta would especially like to see involvement from the student sector.
"I'm hoping pretty quickly once we've got the La Crosse chapter going is that we do some outreach to the high schools and the universities to bring in those young leaders of the future," he said. "All these kids need to be plugged into what we're doing here."
At Wednesday's kickoff and inaugural chapter meeting, roughly 40 people came to the Radisson Hotel in downtown La Crosse. Rasch said he wasn't sure where the next chapter might form yet, but he said he'd like to see the La Crosse chapter going strong — with a target of at least 200 members — and setting a good example for how it works before the organization expands.