HeatherEllen Archer started the new year with one of the biggest gifts she could ever receive: a roof over her head.
Just a few months prior, Heather had been living in a tent at Houska Park.
Now, she spends every day getting her life back on track with her 2-month-old son in their blue and white cottage.
Heather and her son, Jayce, moved into the bungalow in mid-December.
Her cozy home still has a Christmas tree lighting up the living room — courtesy of her landlord, Jessica Olson.
Due to her past experience of homelessness, Heather is considered a high-risk tenant. Many landlords avoid high-risk tenants and use background checks to weed out potential renters who have past evictions, criminal histories or bad credit.
Olson, who works with her family to manage properties around town, is able to comfortably rent to Heather because of a city program called the Landlord Mitigation Program.
"It's refreshing to see the city take a positive note towards landlords here and say, 'Yes, we're going to support you, we're going to empathize with you. We don't want bad things to happen to you if you're willing to take these risks,'" Olson said.
The program helps support landlords who want to rent to high-risk tenants by offering payments of up to $5,000 to the landlord if their unit is damaged or arrears in rent or fees were accumulated. The program also includes a social worker component to help the tenant with the transition.
"It basically takes the high risk tenants and puts them on an elevated platform to say, 'Look, I might have made a mistake in my past, I might have done something I shouldn't have in my past rental situation. But if you take a chance on me, I'm going to do my best,'" Olson said.
In 2015, Heather had been living a stable life. She was happily married, lived in Virginia with her kids and managed a business with her spouse. But after the death of her son that year, her life flipped upside-down.
Just a couple years later, in 2018, she and her husband decided to separate.
"After my marriage fell apart, I couldn't stay there. I was not getting grief therapy. I was not working on my problems. I self-sabotaged to the point where I lost my home, my employment," Heather said. "Even though I had worked for years getting away from that childhood stuff, all of those bad habits were waiting for me the minute that I had something like my son passing away, and I just went right off the deep end."
As a child, Heather experienced abuse and other traumas that led to struggles with her mental health, self-sabotaging and coping abilities. After her divorce, she struggled to maintain stable housing, experienced some substance abuse and eventually found her way to Houska Park.
"It's ultimately my fault. I should have gone for grief therapy. I should have not isolated myself," she said. "But taking that kind of loss, I didn't want to feel better. I didn't want to be loved. And that's sad because I do have other children and a lot of people that care about me."
Heather attributes part of her success today to the Econo Lodge winter shelter situation in 2021. It was the first time in years that people were trying to help her.
When she first entered the Econo Lodge, Heather was experiencing night terrors and suicidal thoughts, and she would physically run away when things got difficult. The social and program workers who managed the hotel during that time noticed Heather's struggles and helped her.
When she wanted to run out at night, they stopped her, not with force but with compassion.
"They started being able to relate to what I was struggling with," Heather said. Many of the social workers had experienced homelessness or substance abuse themselves. "They just gained my trust and then they worked with me. A lot of them told me their story first and I became friends and family with all of them."
A couple months later, back in Houska Park, Heather — now pregnant with her son — made the decision to take her life back. She recalled a moment when she was at Houska, watching the social workers try to help and listening to her neighbors have the same argument over and over again.
"I just finally reached that place where I felt strong enough to say, 'I can't do this anymore. I can't live like this, I can't breathe like this, and I want to be able to do better,'" Heather said. "I want to be able to make people proud; when I look in the mirror I want to feel better about myself again.
"It is the moment where the change happens. But it's the hundred little moments before that. It is everybody in my head, changing that inner voice," she said.
Heather applied for Wisconsin Emergency Rental Assistance and started living at the Norwood Inn, a transitional space, before she found her home. Julie McDermid, a social worker who Heather met while at the Econo Lodge, sponsored her in the Landlord Mitigation Program and helped her find her new home.
"That really impressed me, as someone who's really ready to take the huge step of going from living in a tent down by the river to now having a house of their own, it's going to feel big," Olson said. "Somebody has to be really ready for that step themselves and to have people help them stay on that path. And Heather was ready."
Heather and Olson are the first pair to utilize the city's Landlord Mitigation Program.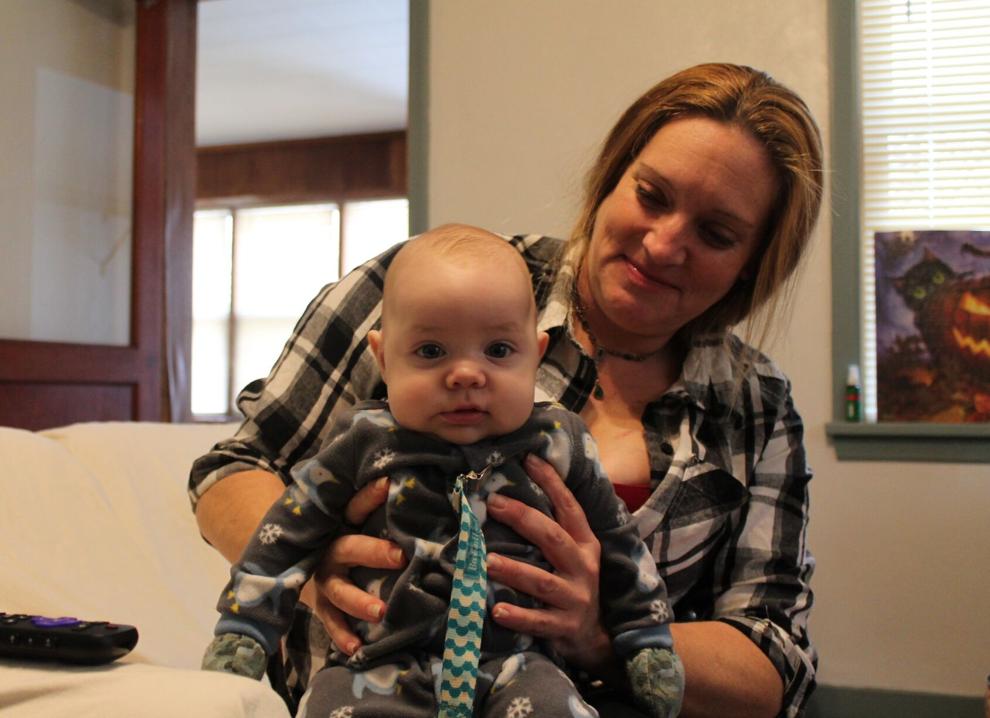 The program has enough funding for up to 10 tenant-landlord pairs. The city received $50,000 of funding for the program from the Johns Flaherty Collins Michael Stoke Memorial, June Kjome Justice & Peace and Community Giving funds of the La Crosse Community Foundation.
The funds only need to be accessed if the landlord experiences damage to the property or unpaid bills. Each landlord is eligible for a payment of up to $5,000.
Brian Sampson, the city's homeless coordinator, worked with a group of landlords, community members and city staff to create the program. It also has a case management program in which a social worker sponsors the tenant and meets with them regularly. Each tenant is eligible to be in the program for two years.
"It's got to be a marriage of support. So the landlord takes care of the structure, the physical sticks and bricks, but the case manager needs to take care of the tenant and what's going on in the tenants life. That's the formula to keep somebody housed long term," Olson said. "In the case of Heather, she was a wonderful candidate because she had spent months assembling the support team."
Since Heather and her son are the first tenants, there is room for more people to benefit. Sampson said that he has received interest from both landlords and tenants, but said the city needs to recruit more social workers for the program.
"It has potential to be a really good program for our community," Sampson said. "It's not going to solve homelessness on its own. I'm not even saying it's going to be a major piece to the puzzle, but it can be a piece of the puzzle."
Since Heather moved into her new home just about a month ago, she has been going to therapy, support groups and has regular visits from an abundance of program workers who offer her help.
Heather attributes much of her success today to the people of the La Crosse community.
"It's not just the city programs. Everybody in this community is playing their part and it's actually pretty amazing," she said. "I am determined not to let (Olson) down, to not let myself down or let down all of the people that have helped me and really went to bat for me to help me get here."
Throwback from Tribune files: Life in the La Crosse area in the 1950s
1951: La Crosse Central High School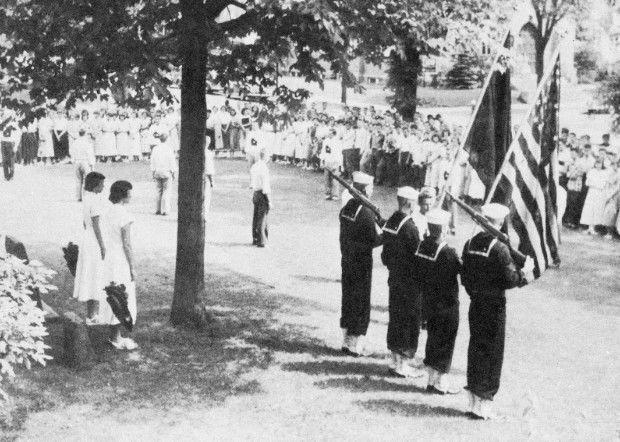 1951: YMCA at Seventh and Main streets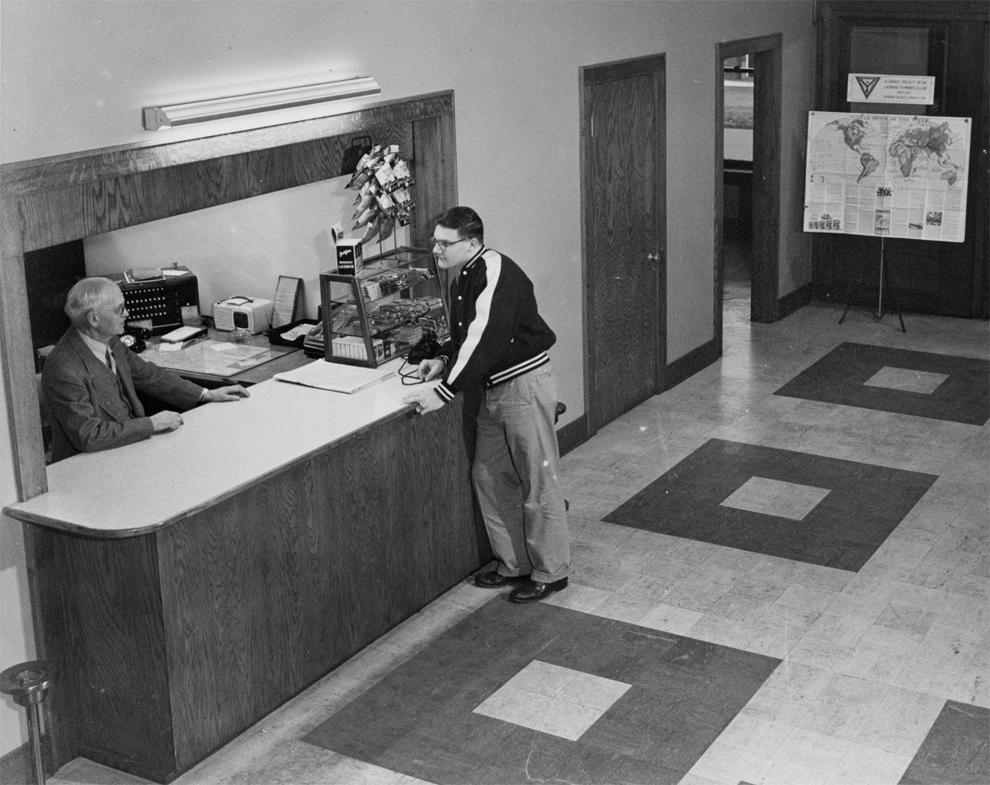 1954: Triangle Cafe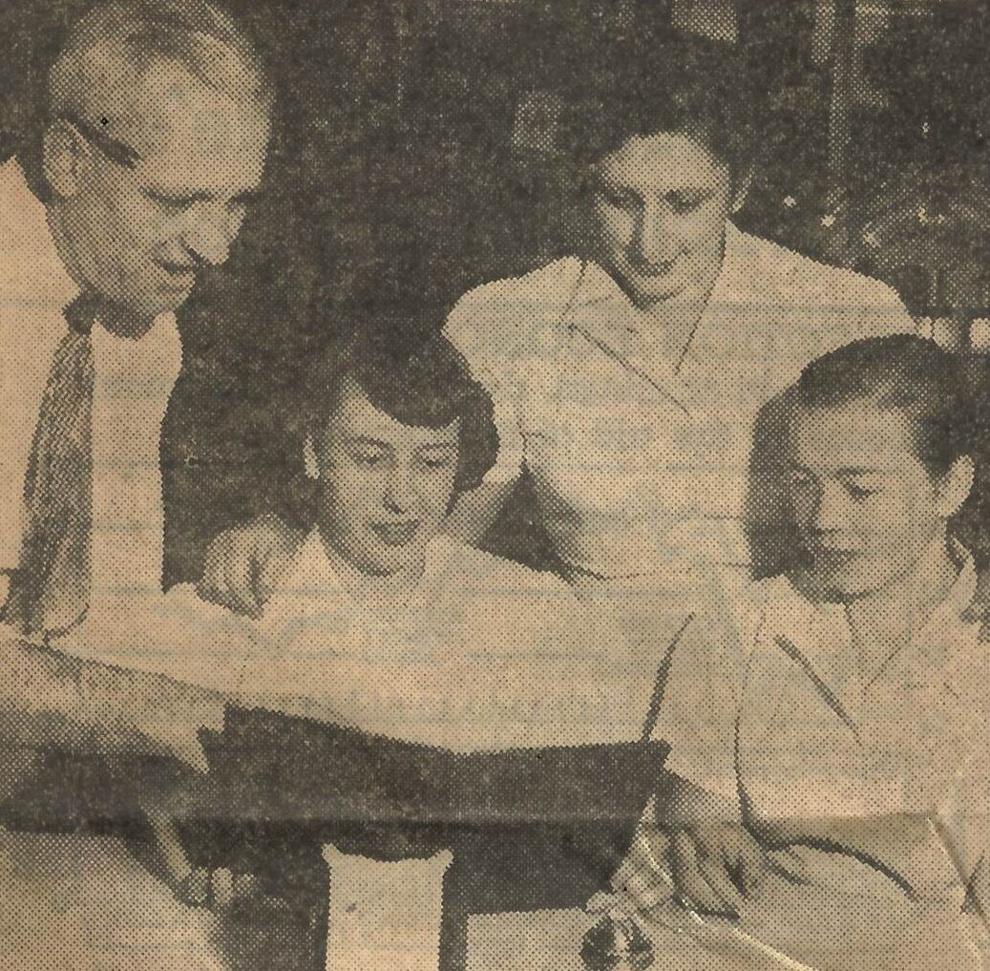 1954: Estell Tall Fashions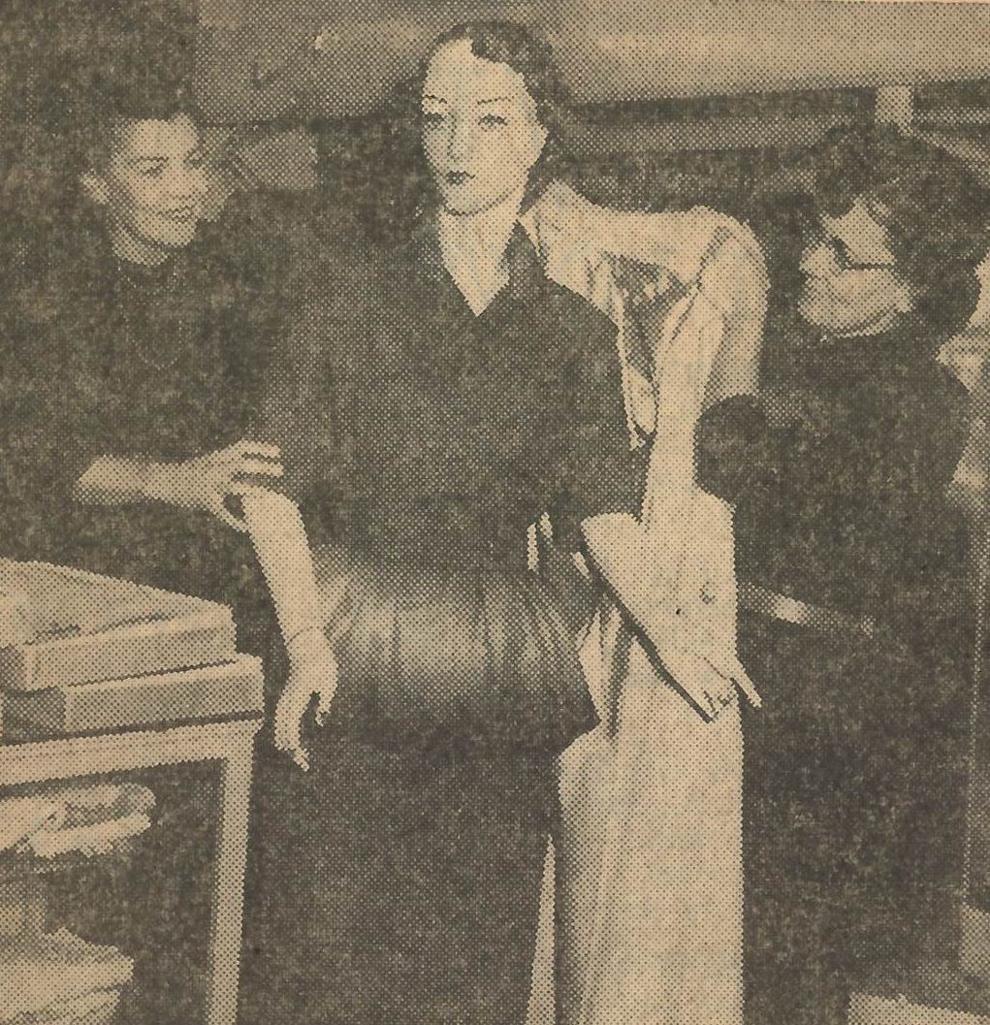 1954: Howards Clothes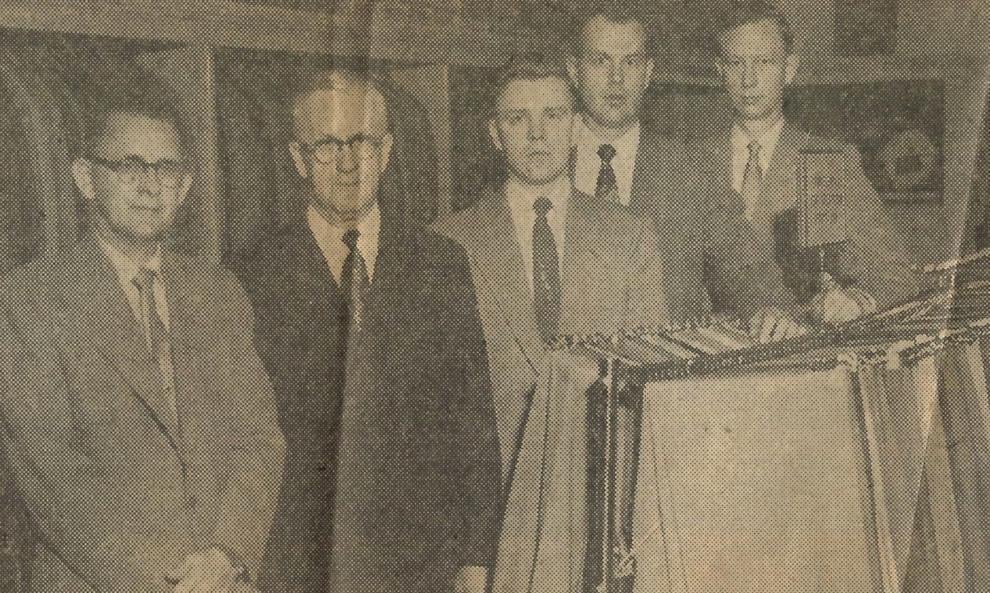 1954: Crescent Jewelers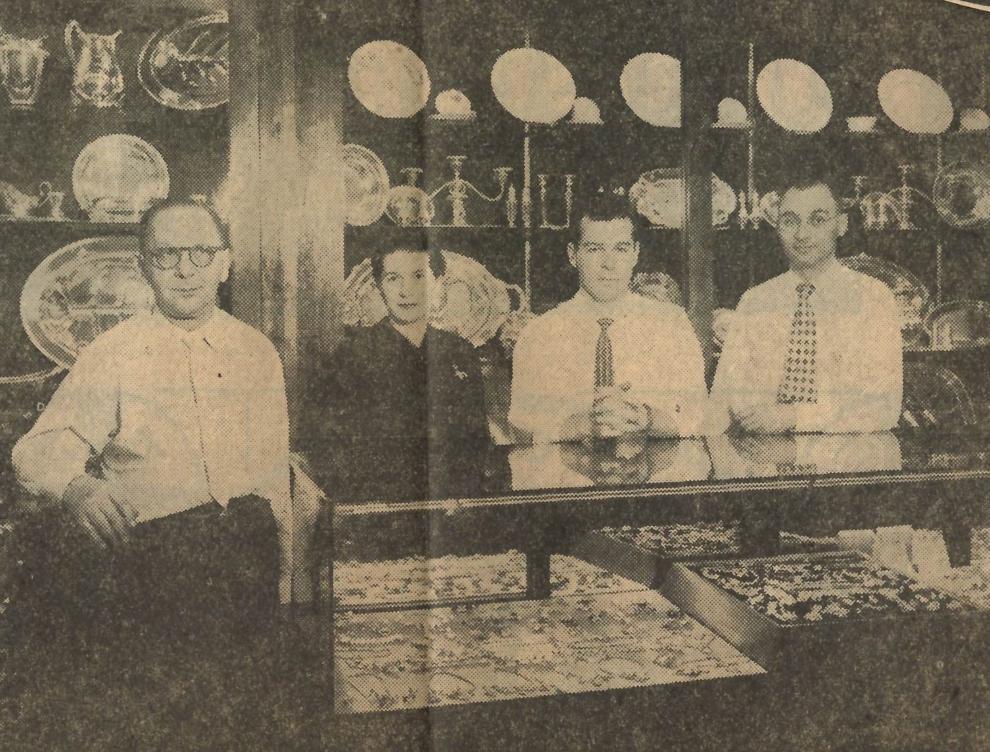 1954: Tom's Speedometer Shop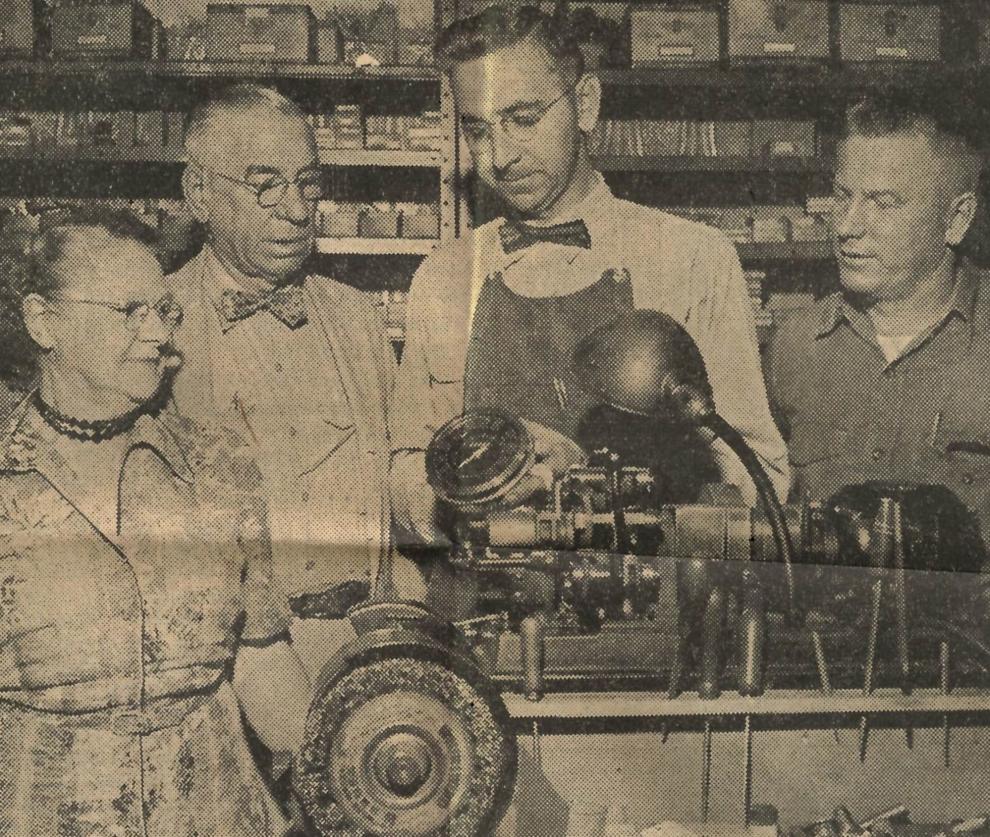 1954: YMCA basketball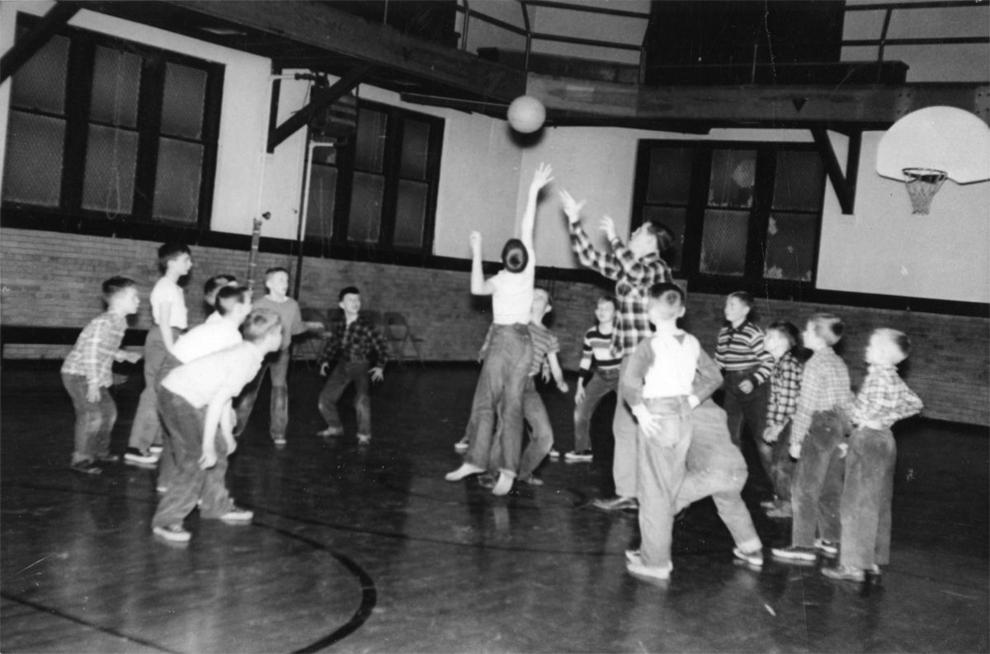 1954: 5 and 10-cent Store fire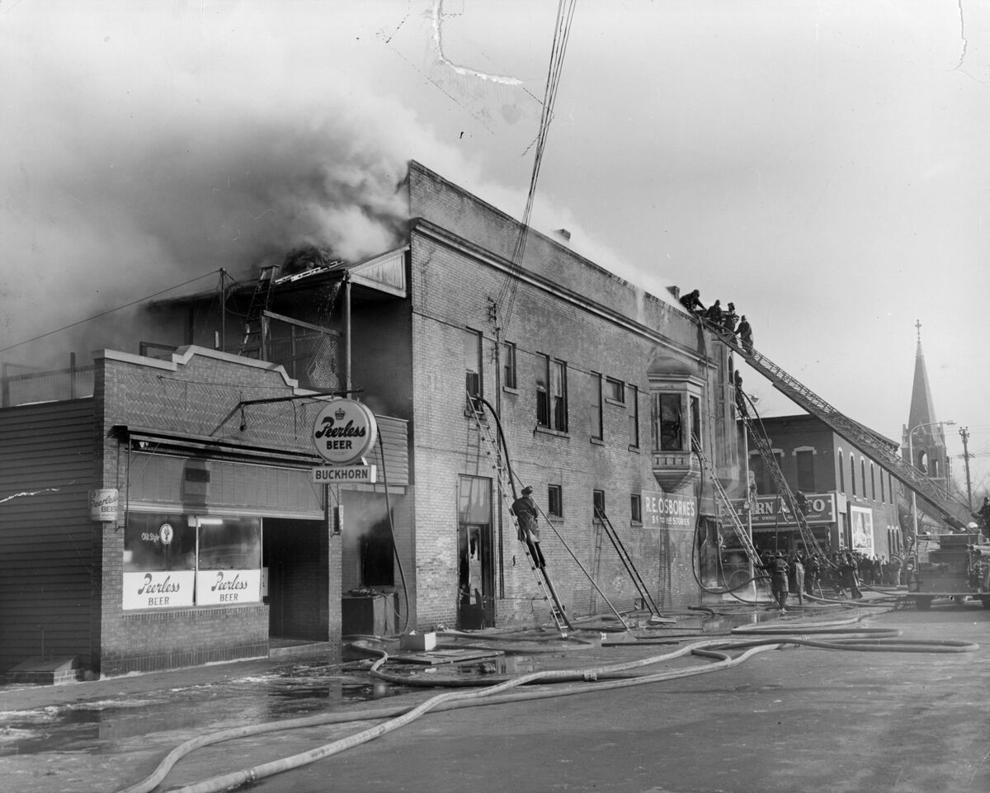 1955: La Crosse Beauty School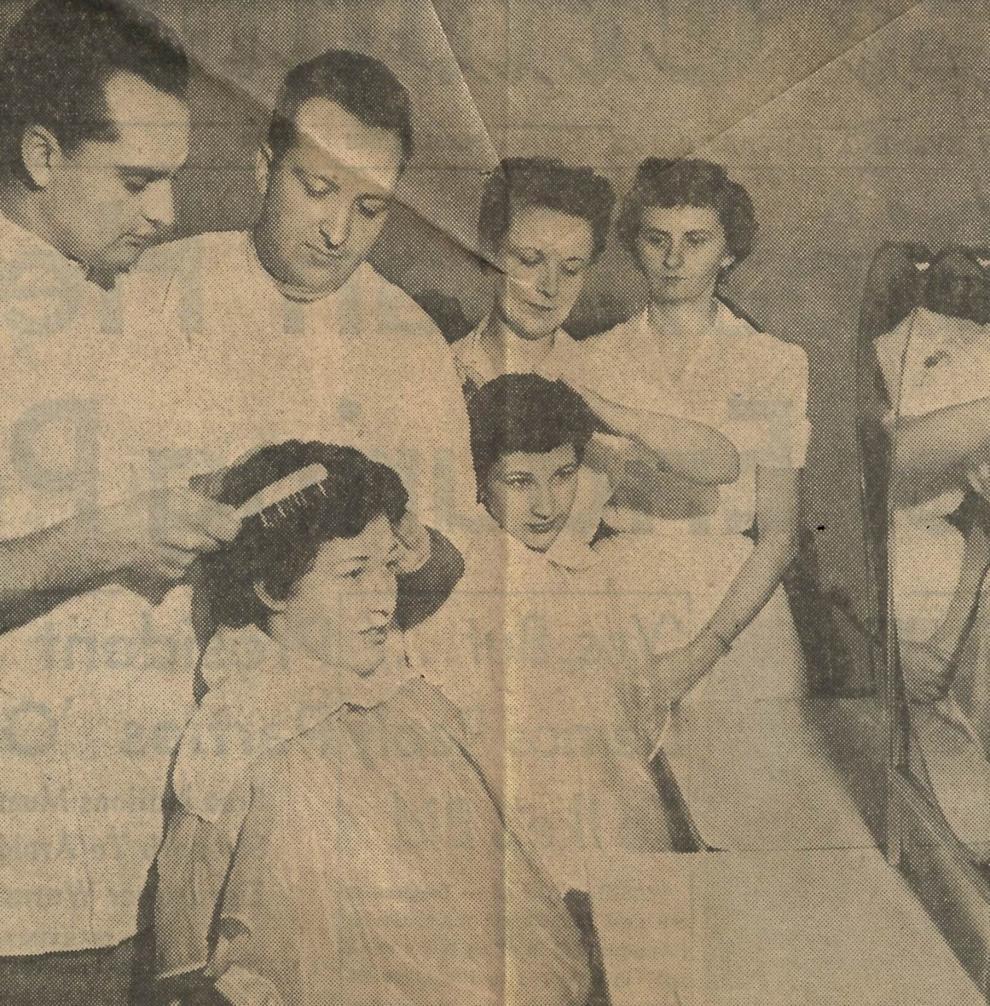 1956: Christmas shoppers in downtown La Crosse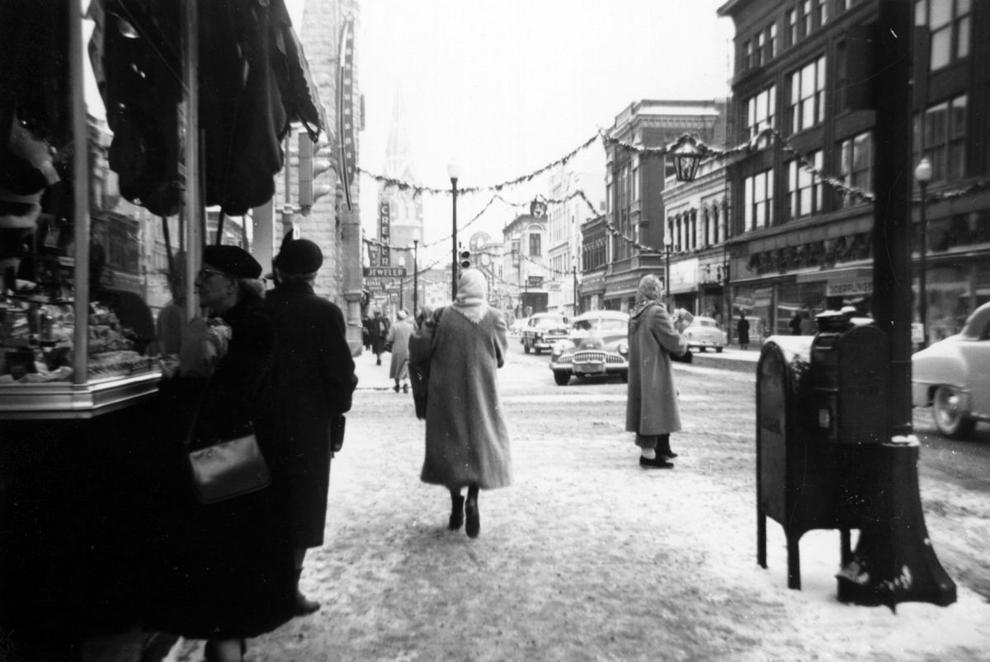 1956: Central High School Memorial Day assembly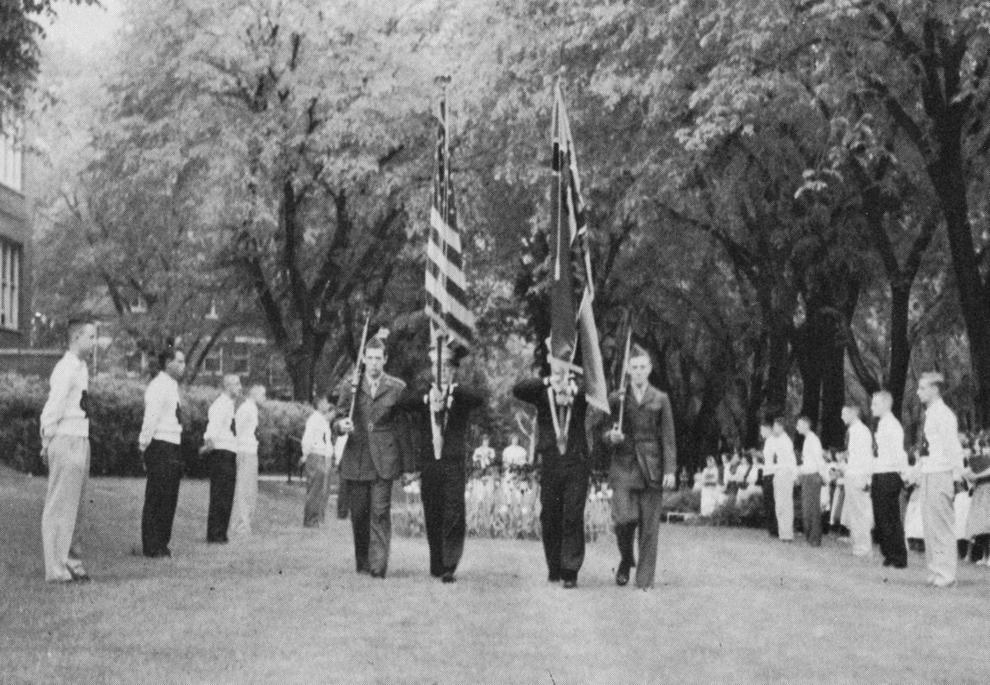 1957: Kroger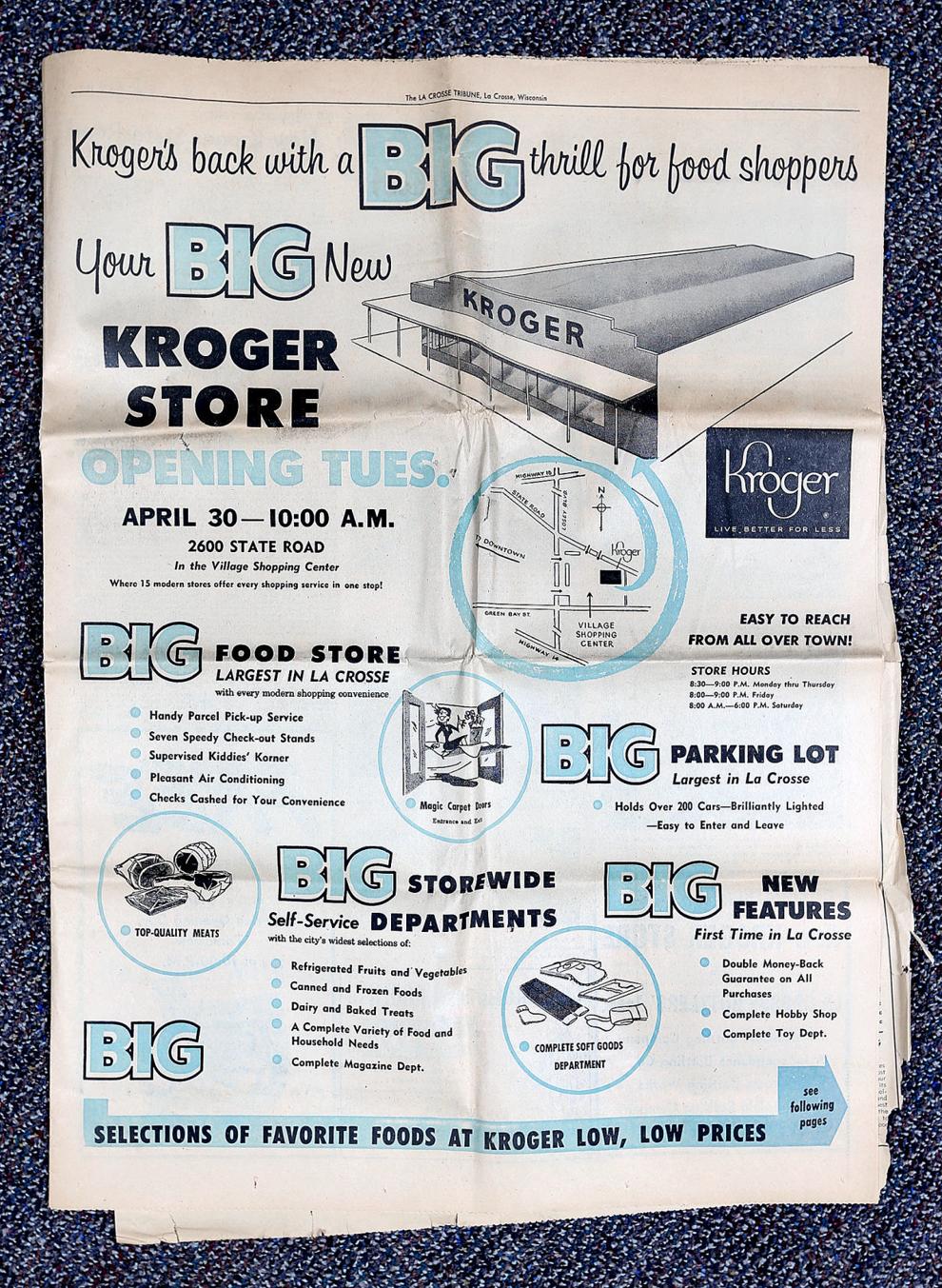 1957: Jackson Plaza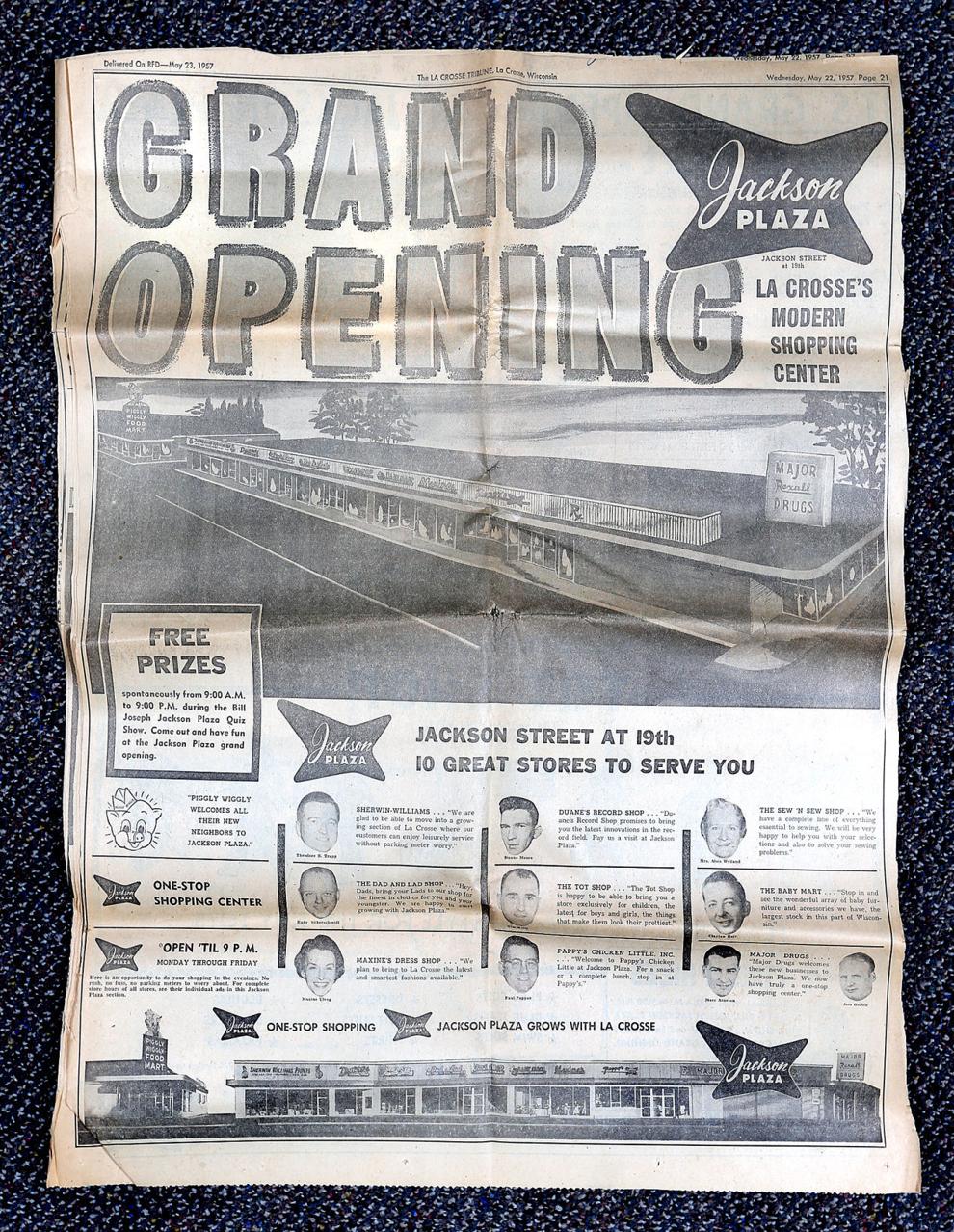 1957: Old Style newspaper advertisement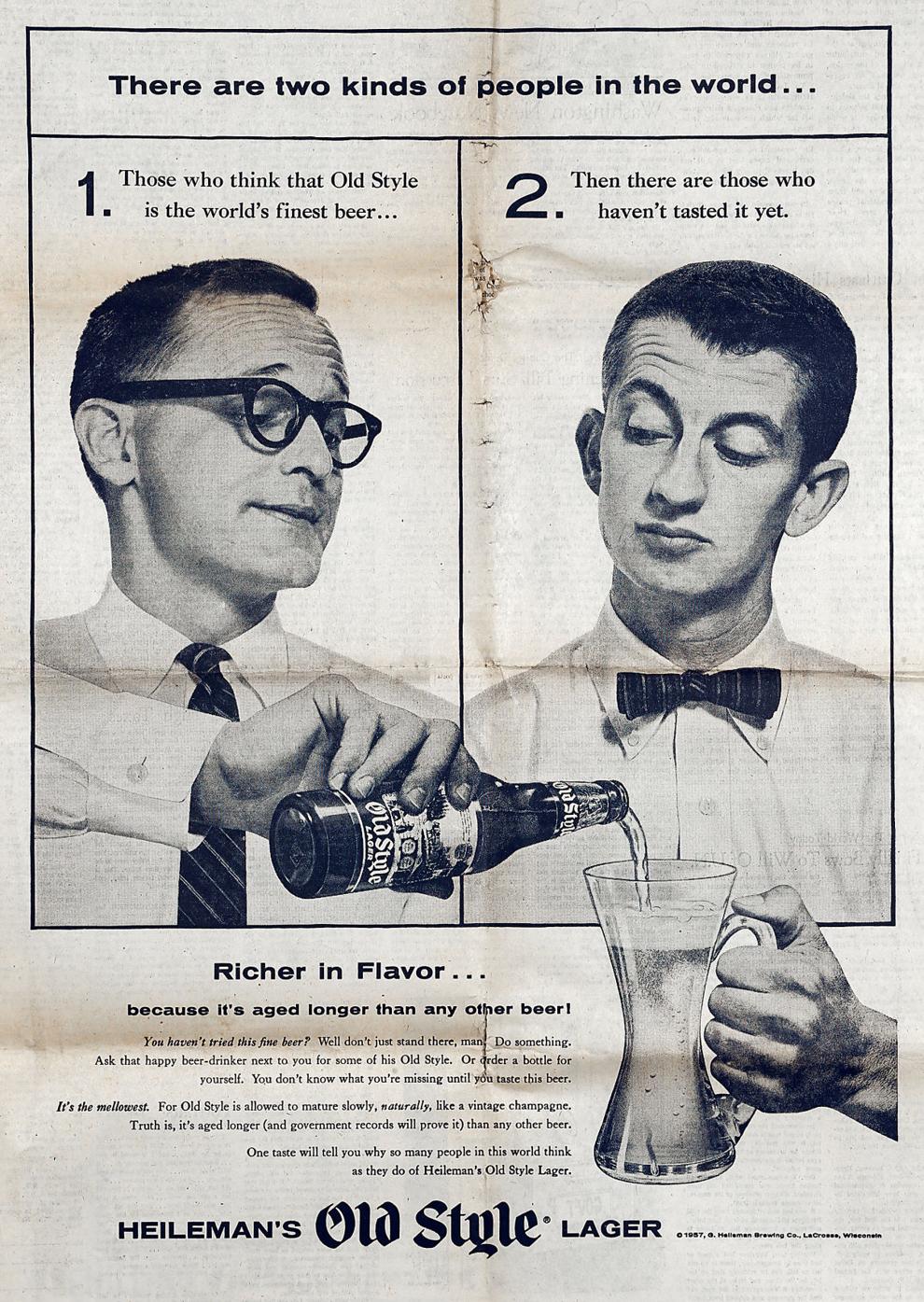 1958: 1st National Bank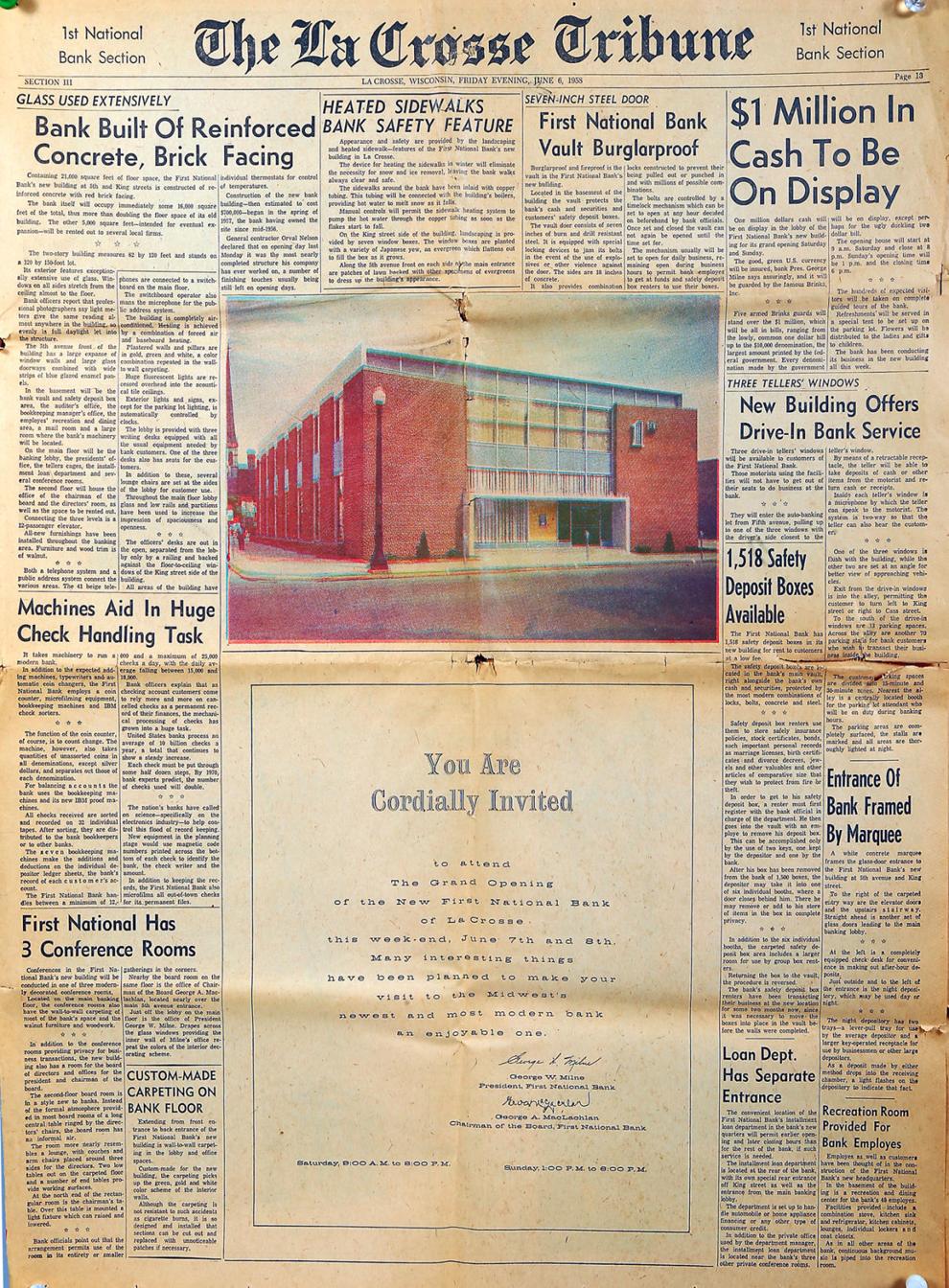 1958: State Bank of La Crosse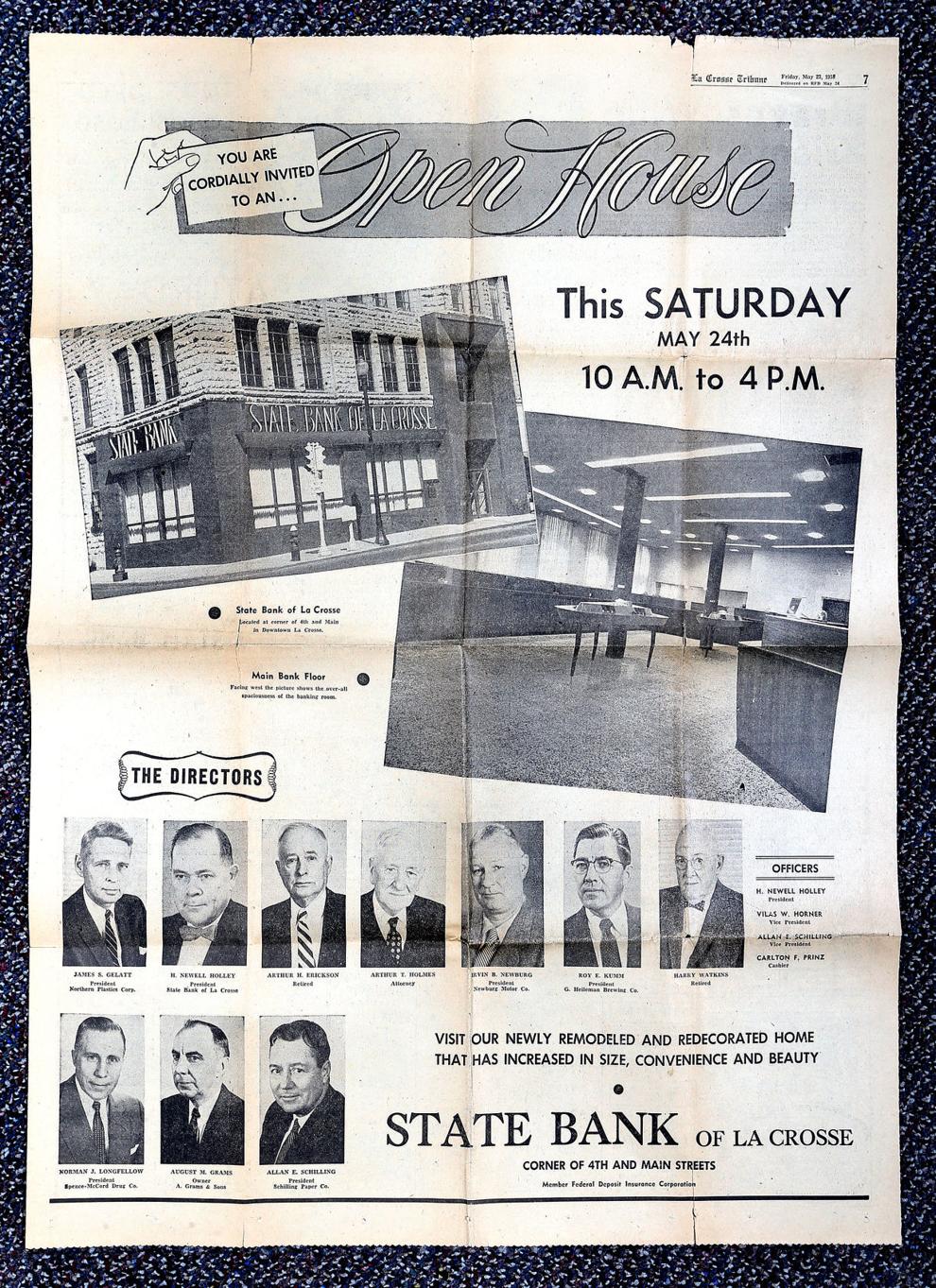 1958: Heat exchanger plant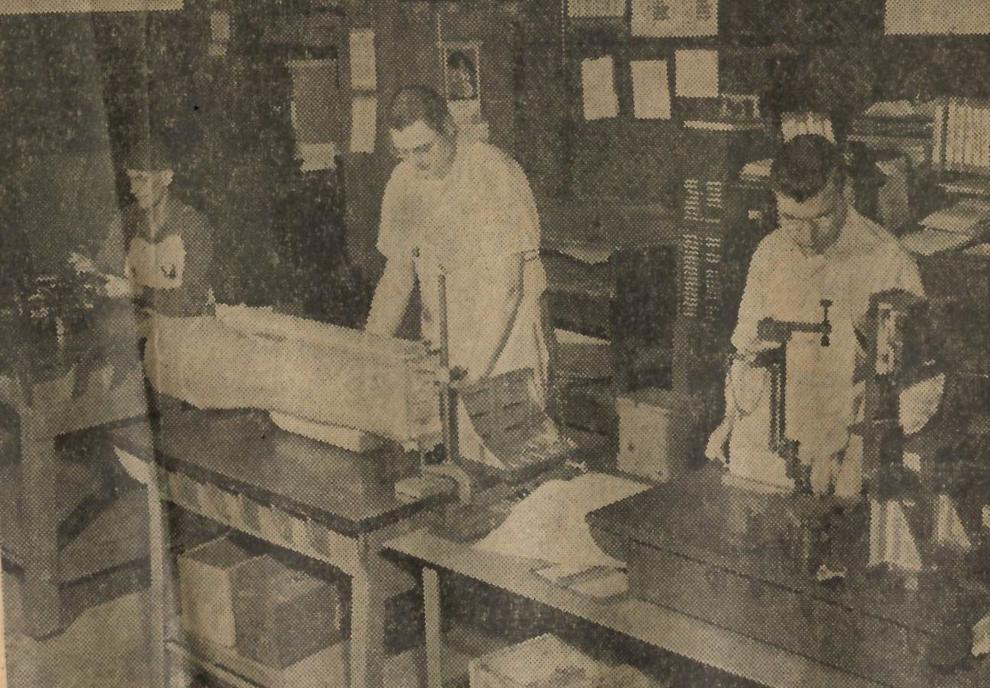 1958: American Legion parade