The Franciscan Sisters of Perpetual Adoration have proved to be as flexible as rosary beads at a wake — able to bend to meet society's needs at every turn, with an unbreakable chain to continue their missions.
Following is a summary of the development of the sisters' missions over the decades, with thumbnail sketches of each phase.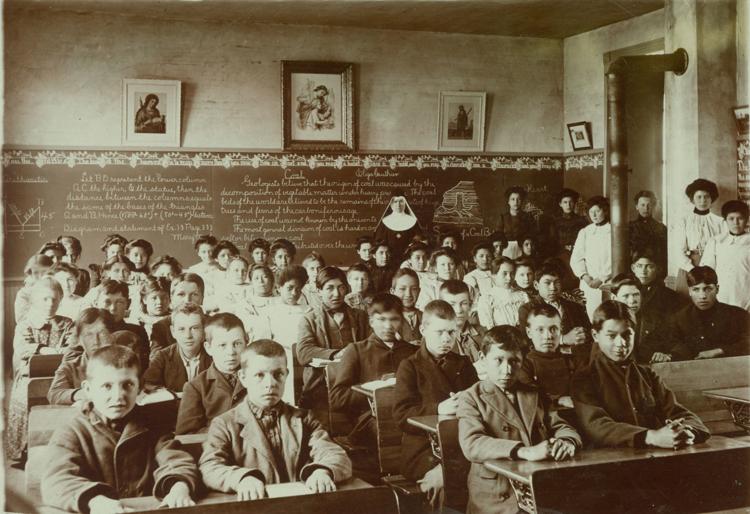 Care of orphans
1855 — The sisters assume care and education of orphaned boys at St. Aemilian's Orphanage for Boys, which the Milwaukee Diocese had built near the FSPA motherhouse there at the time.
1875 — In the La Crosse Diocese, care of orphans begins with St. Michael's for girls, which eventually developed into a single St. Michael's Home for boys and girls in 1911.
1982 — As the number of orphaned children decreased throughout the 20th century, St. Michael's became a home for emotionally disturbed children. Various circumstances, including the withdrawal of state funds, forced its closure in 1982.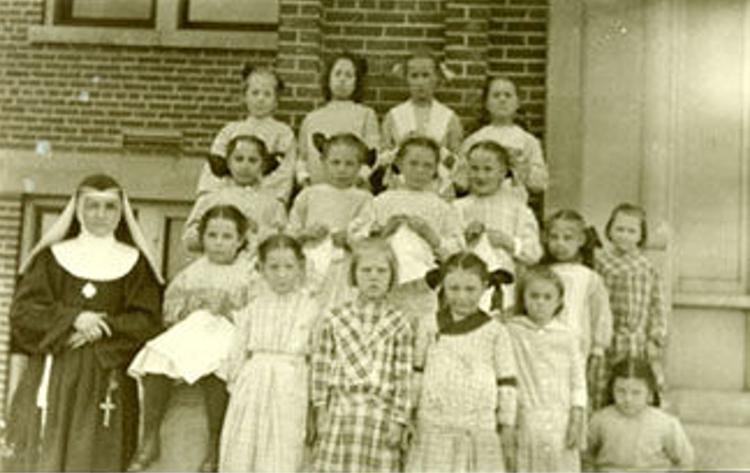 Education in parochial and diocesan schools
1864 — The sisters began staffing four elementary parochial schools — two in Jefferson and one in Cross Plains, Wis.
1870 — A dozen more schools had opened in Wisconsin, as well as one each in Iowa and Ohio.
Schools continued to increase until 1962, when the student tally reached 22,628 in 90 elementary schools.
1871 — The FSPAs become involved in secondary schools. Unlike the majority of their schools, the sisters themselves build, own and operate St. Rose High School in La Crosse, St. Mary's Domestic School in Sparta and St. Angela's Domestic Academy in Carroll, Iowa.
1915 — The FSPA educational ministry expands beyond Wisconsin and Iowa into the Diocese of Spokane, Wash., and, later, into Idaho, Montana, Oregon, Mississippi and Utah, where they staff parish elementary and diocesan secondary schools.
1964 — By 1964, the number of high schools where FSPAs teach peaks at 20, with enrollment of 6,847 students.
Health care
1883 — The sisters build and operate St. Francis Hospital in La Crosse, their first venture into health care and western Wisconsin's first private hospital.
1901 — The FSPAs open St. Francis School of Nursing in La Crosse.
1905 — The sisters build St. Anthony Hospital in Carroll, Iowa, at the request of the Rev. Joseph Kuemper. The St. Anthony School of Nursing soon followed.
1916 — St. Mary's Hospital is built in Sparta, with a School of Nursing added in 1921.
1926 — The sisters staff St. Joseph Home for the Aged, which the La Crosse Diocese was built.
1941 — The sisters assume ownership and staffing of Sacred Heart Hospital in Idaho Falls, Idaho; and manage Lost Rivers Hospital, Arco, Idaho, for the county.
1956 — The FSPAs assume ownership and staffing of St. Joseph Memorial Hospital and Nursing Home in Hillsboro.
1982 — St. Francis Hospital, St. Mary's Hospital and related health corporations form the Franciscan Health System.
1983 — St. Joseph Hospital in Arcadia is incorporated into the system.
1995 — Franciscan Health System merges with Skemp Clinic, becoming Franciscan Skemp Healthcare System and part of the Mayo Clinic Health System.
2008 — FSPAs transfer governance of St. Joseph Community Health Services-Hillsboro to the local board of directors.
2011 — Franciscan Skemp Healthcare closes hospital and emergency services at Franciscan Skemp Healthcare Arcadia Campus, while keeping clinic open. Franciscan Skemp Healthcare is renamed Mayo Clinic Health System-Franciscan Healthcare.
2018 — FSPAs transfer complete oversight of Mayo Clinic Health System-Franciscan Healthcare to Mayo Clinic and St. Anthony Regional Hospital and Nursing Home to St. Anthony's Ministries.
Continuing — FSPA and affiliates work together to bring integrative therapies to La Crosse.
Home and foreign missions
1883 — The sisters build and administer their first home mission, St. Mary's Boarding School, on the Chippewa Indian Reservation in Odanah, Wis. (The mission closes in 1969.)
1928 — FSPAs establish their first foreign mission, St. Rose on the Yangtse in China, with a catechumenate and clinic. The Communist takeover in 1949 forces the sisters' return to the United States.
1948 — The sisters accept their second home mission at an elementary school in Holy Child Jesus Parish for Blacks in Canton, Miss., administered by the Missionary Servants of the Most Holy Trinity. The mission expands to include a secondary school in the parish in 1950. Although the sisters withdrew in 1988, several sisters served in Camden, Miss., until 1998.
1962 — The sisters staff a clinic and school in Madre del Salvador Parish in Santa Ana, El Salvador, Central America. They continue serving at various sites in the country until 1981.
Today — FSPAs continue to serve in foreign ministries including: Guam, Mexico and Canada
Higher education
1890 — The St. Rose Normal School in La Crosse, which educated members of the community to become teachers, receives accreditation.
1934 — The University of Wisconsin accredits St. Rose Normal School as St. Rose Junior College.
1937 — St. Rose Junior College changes its name to Viterbo College.
1939 — The University of Wisconsin accredits Viterbo to award a bachelor of science degree.
1943 — Viterbo expands to admit lay women.
1944 — The St. Rose College of Music becomes a department of Viterbo College.
1954 — The North Central Association, the National Association of Schools of Music and the National Council for the Accrediting of Teacher Education fully accredit Viterbo College.
1971 — Viterbo College becomes co-educational.
2000 — The college attains university status and becomes Viterbo University.
2011 — Viterbo opens a state-of-the-art nursing center. The 68,770 square-foot School of Nursing more than doubles the amount of space available in the former Brophy Nursing Center, which housed the program for nearly 40 years.
2015 — Viterbo celebrates 125 years of academic excellence.
2018 — FSPAs transfer complete oversight of Viterbo University to Viterbo Ministries.