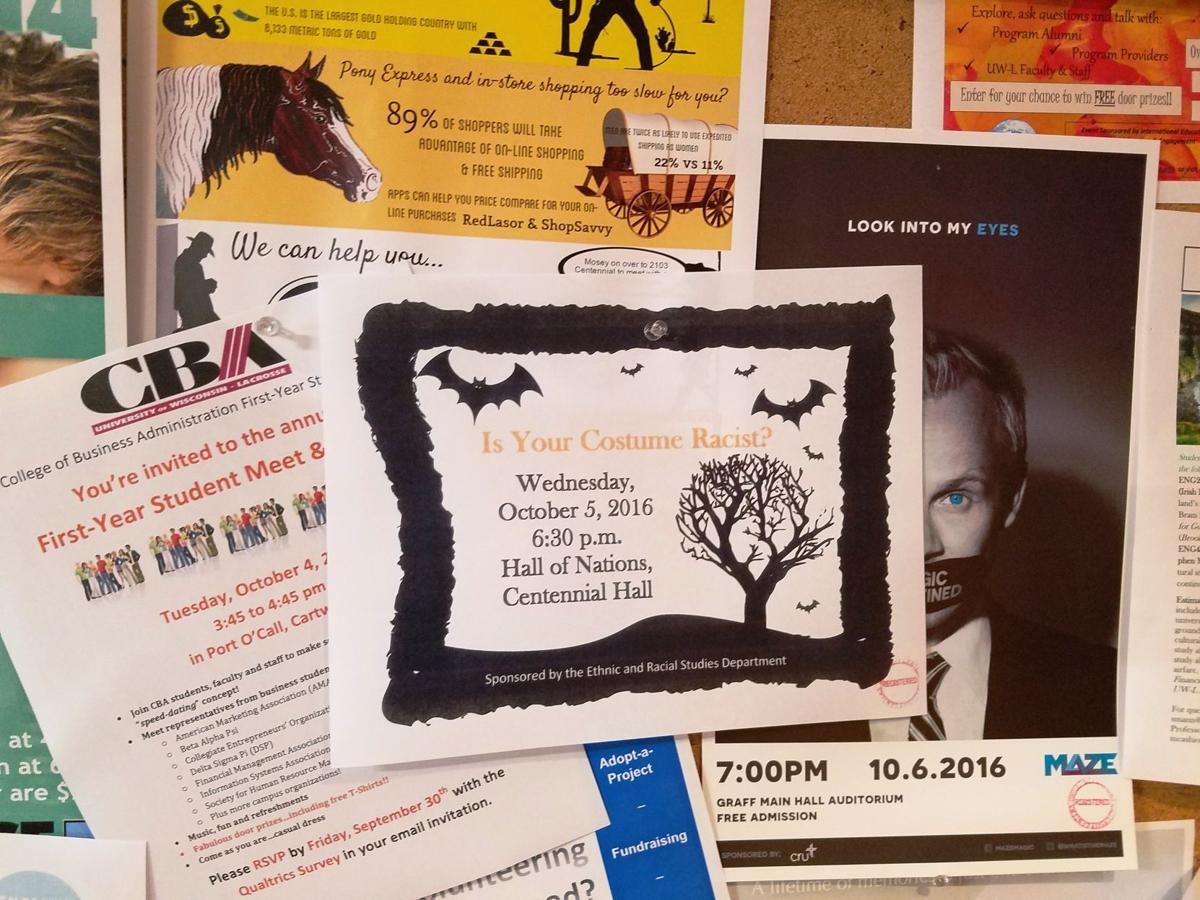 Contrary to online posts about the subject, the University of Wisconsin-La Crosse will not be reviewing students' Halloween costume choices.
A post by Brian Sikma of mediatrackers.org highlighted an event being held on campus Wednesday evening on the subject of racism and Halloween costumes. The author asserts the university plans to review students' costumes to make sure none are racist.
Department of Ethnic and Racial Studies Chair Timothy Gongaware, whose department is hosting the event, said this isn't the case. Students will not be asked to bring costumes to the event, which takes place at 6:30 p.m. in the Centennial Hall Hall of Nations, but will instead have the opportunity to learn more about stereotypes and how they present themselves in Halloween attire.
The event is an informational presentation by faculty member Richard Breaux about how some groups and cultures react to certain depictions of themselves. The presentation will provide some questions students can think about as they pick out Halloween costumes. While there haven't been problems at UW-L, Gongaware said that incidents of poor costume choices at other college campuses have raised awareness about the issue, and the session will give attendees a chance to reflect on their actions and choices.
"When people put forward stereotypes or racist costumes, those perceptions get reinforced," he said. "This has negative impacts on different groups."
Get local news delivered to your inbox!
Subscribe to our Daily Headlines newsletter.