When Dick Iverson has his first taste of lefse at age 4, he was hooked. Over six decades later, he's established himself as a connoisseur of the potato-based flatbread, which he served up in bulk at Saturday's Norskedalen Old Fashioned Christmas.
"Everyone likes it," Iverson said, serving up plates of the Norwegian staple along with smorgasbord of toppings, from the traditional lingonberry compotes and cinnamon sugar blend to new school Nutella.
"It's the big change," Iverson said of the chocolate hazelnut spread. "We didn't use to eat it that way ... I used to roll the lutefisk and the potato in the lefse like a taco, and pour the butter in it. It's a mess ... you didn't do it in public. People did it at home."
Combining timeless traditions and new favorites is the heart of the event, which has been held for 33 years on the spacious stretch of land near Coon Valley. With authentic 19th century structures, including a homestead, blacksmith shop and chapel, Norskedalen takes visitors back in time, with the Old Fashioned Christmas offering a spirited taste of holidays past.
Decorated with garlands, twinkling lights and sparkling snowflakes, the Thrune Visitors Center had attendees in the Christmas spirit despite the lack of snow outside. Carolers sang as children worked on handmade ornaments, and families couldn't resist the selection of krumkake, a waffle cookie, and sandbakkels, a fluted shortbread.
"Food is always a big tie-in of nostalgia for people," said Kristen Glomstad, heritage programs coordinator for Norskedalen.
Outside, children were on the hunt for treats, while adults searched high and low for the coveted yule log. Kids clamored for rides on the tractor train, and the melodic sounds of the bell choir emanated from the quaint Benrud Chapel.
"I think it's kind of like a living history event," said Glomstad. "The beauty of traditions is that they're such a tangible link to our past but they're also still evolving and growing."
The all day event was expected to draw around 300 visitors yesterday, some from far out of town and others who have been coming for decades.
"It's definitely a family event," Glomstad said. "We get a lot of comments about, 'Oh, I've been coming here since the beginning.'"
Norskedalen members Carol and Joe Stekel of Bangor have been coming for years, awed by the beauty of the property and inspired by Carol's Norwegian heritage. Carol grew up dining on lefse on Christmas Eve, and deemed the batch on site "as good as I make at home."
Volunteer Kris Troyanek had a crowd of visitors packed in the Bekkum Homestead for a lefse making demonstration, rolling out balls of dough and cooking them on a hot griddle in the cozy, old-fashioned kitchen.
"They didn't always have potatoes in Norway, and that's the basis of this," Troyanek told the group. "Until they were brought over in the 1700s, no one had really had them."
Jessie Benson, visiting Norskedalen for the first time with a group of fellow Viterbo students, was intrigued by the cooking process, and even more so by the homestead.
"It opens your eyes to what it looked like before," Benson said. "I think it's really cool."
Norskedalen volunteer Nate Christianson had kids bouncing with delight as he manned a bellows run forge in the blacksmith hut, heating an iron rod in the hot coals and branding small disks of wood with a Christmas tree emblem.
"I like all the coals and the smoke," said Walker Brenengen, 3. The youngster had already made a pine cone bird feeder, and was anxious for Santa to arrive and hear his request for a robot.
While Walker was brimming with excitement, chanting "Lefse, lefse!" when asked his favorite food, grandma Cheryl Brenengen was enjoying the tranquil atmosphere of the Norskadalen grounds.
"(I'm enjoying) the peace of the valley, closing our lives and listening to the babbling of the brook," Cheryl said. "(I give) a lot of thanks to the volunteers. I takes a lot of work to put an event like this on."
---
From Tribune files: 1978-1984 Christmas memories from the La Crosse area
1978: Newspaper ad for disco clothes at Tops and Bottoms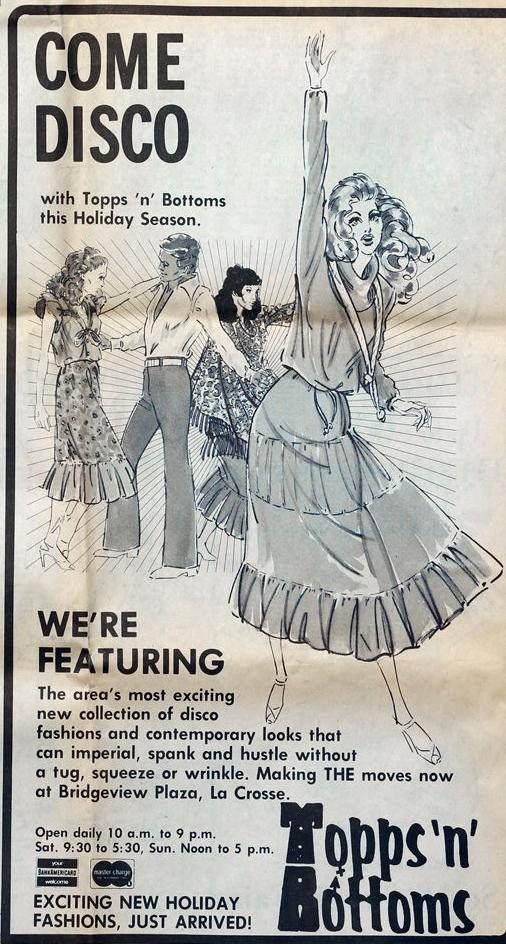 1978: Christmas baby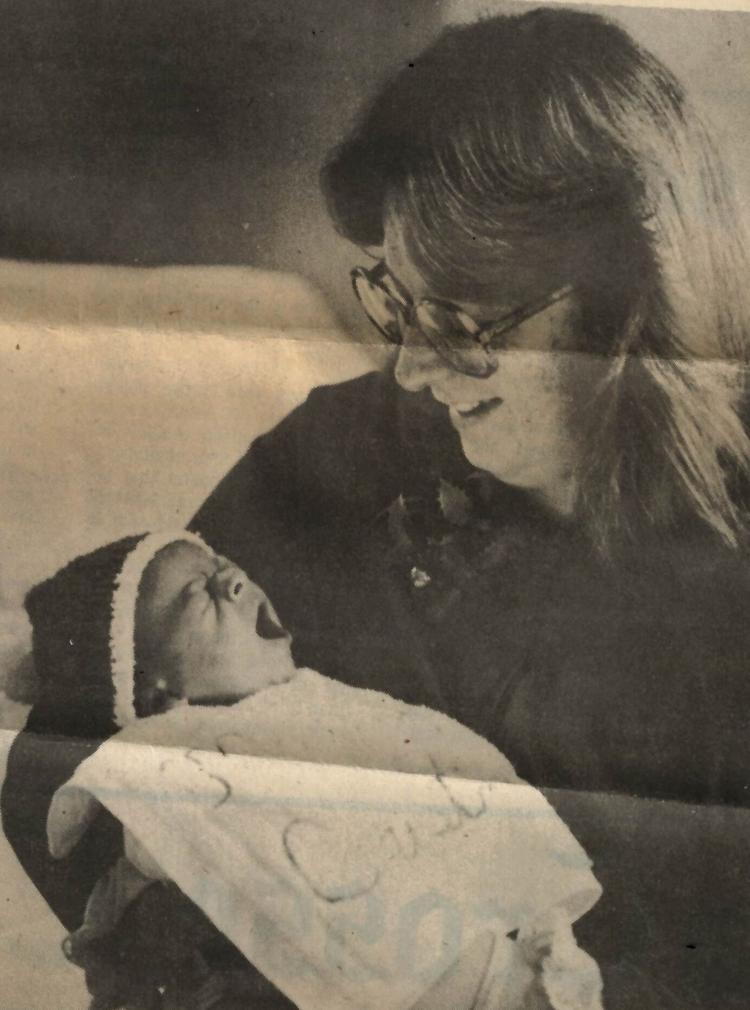 1979: Newspaper ad for Spurgeon's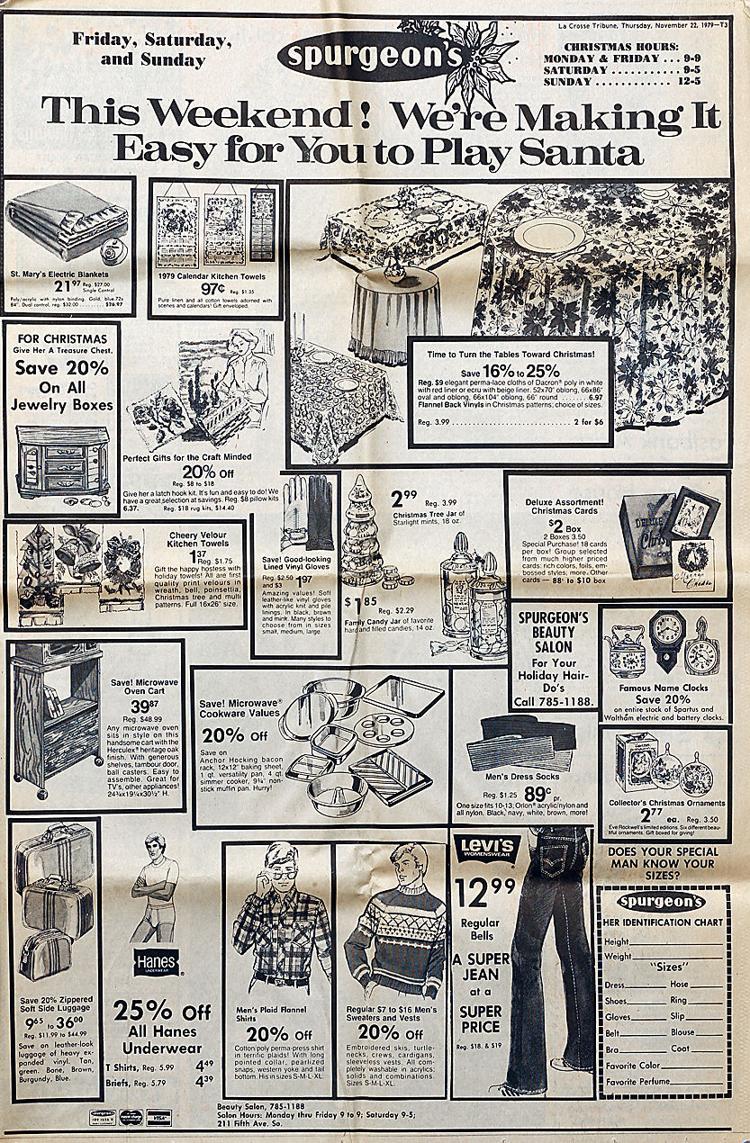 1979: Ice sculptures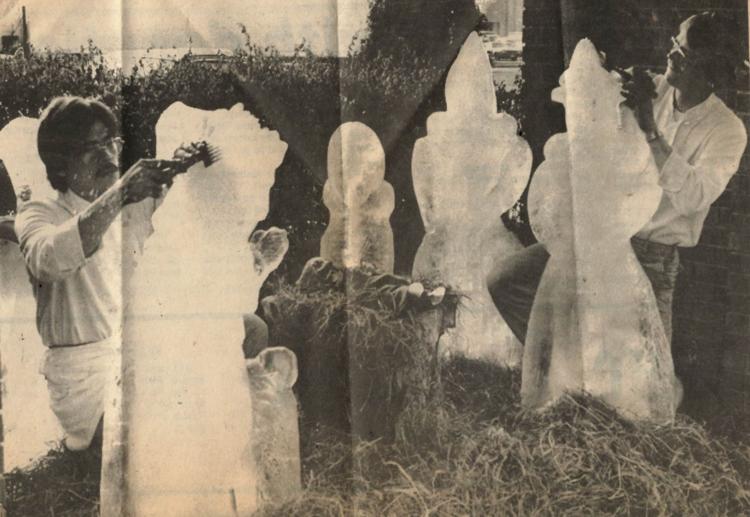 1979: La Crosse Municipal Airport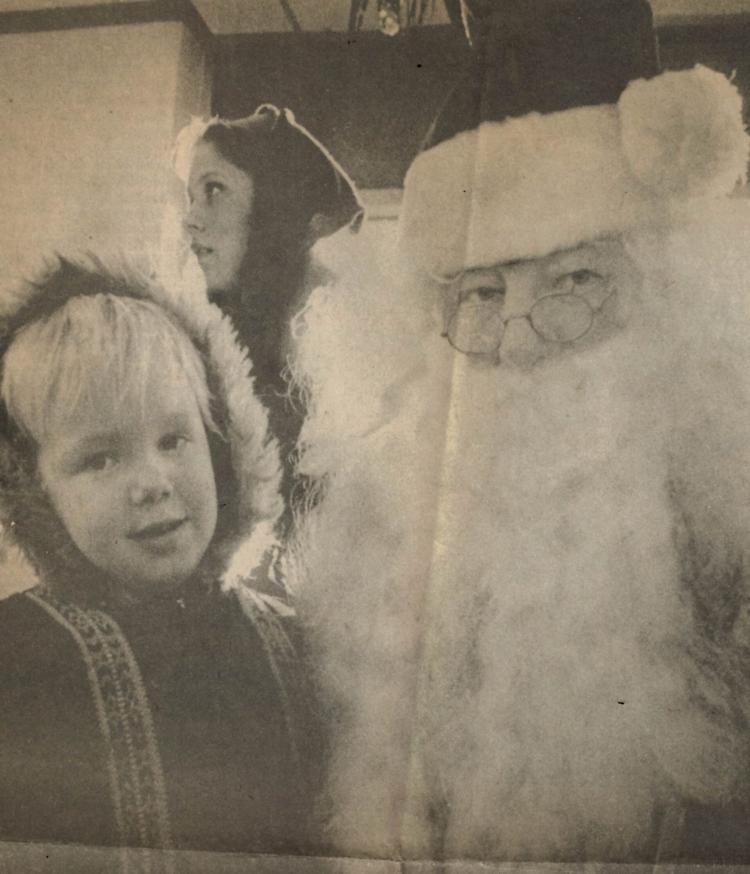 1979: Christmas tree lot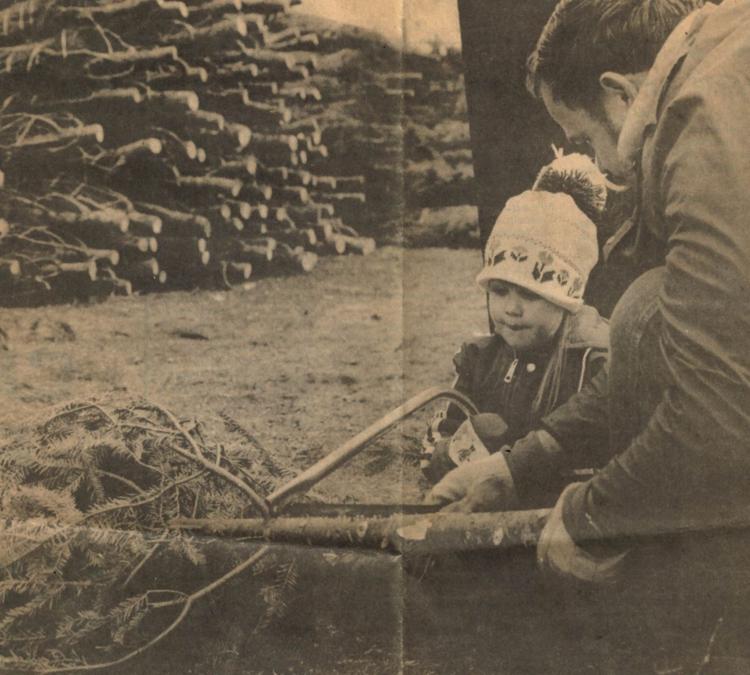 1979: Onalaska Care Center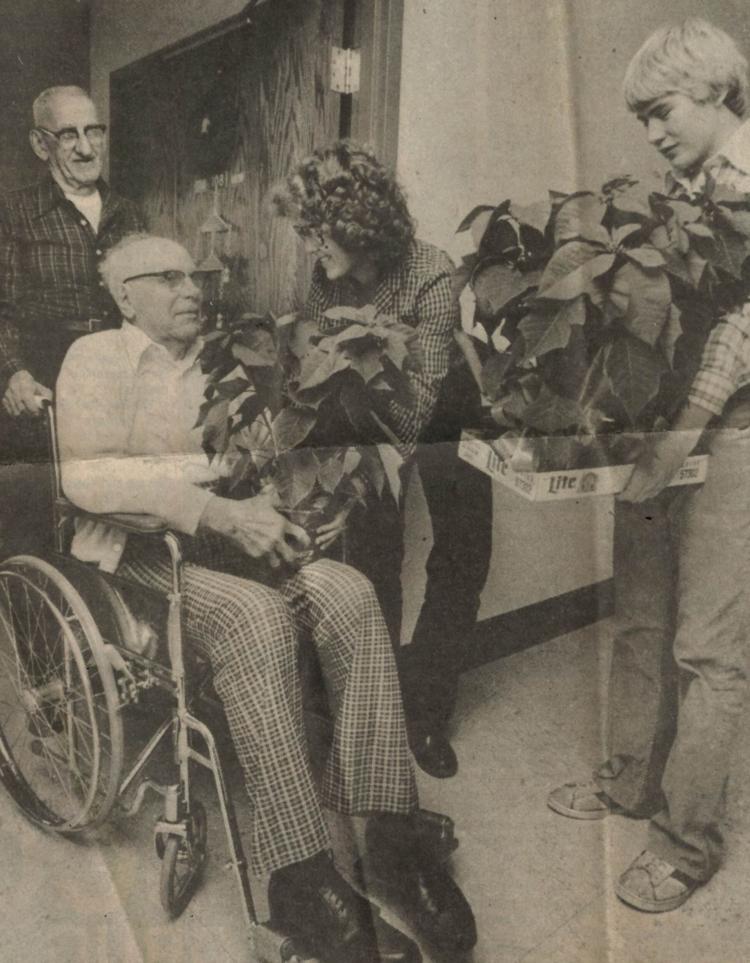 1980: Lutheran Hospital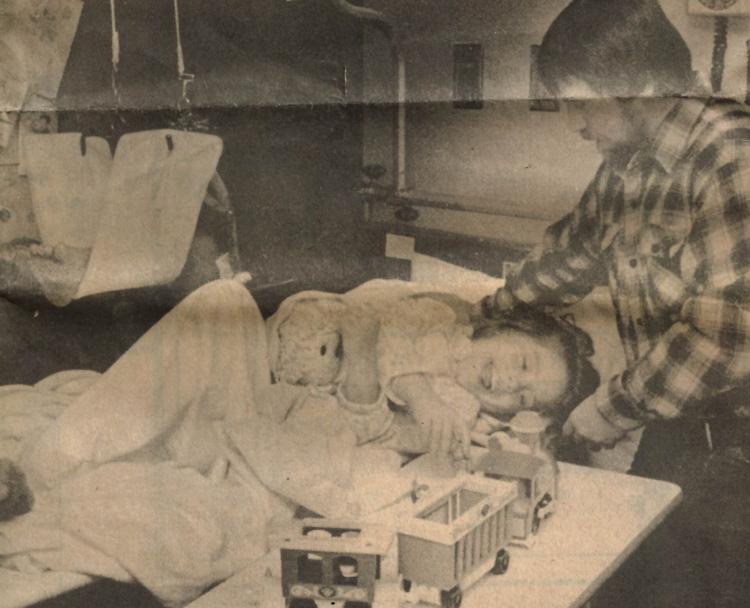 1981: Christmas crafts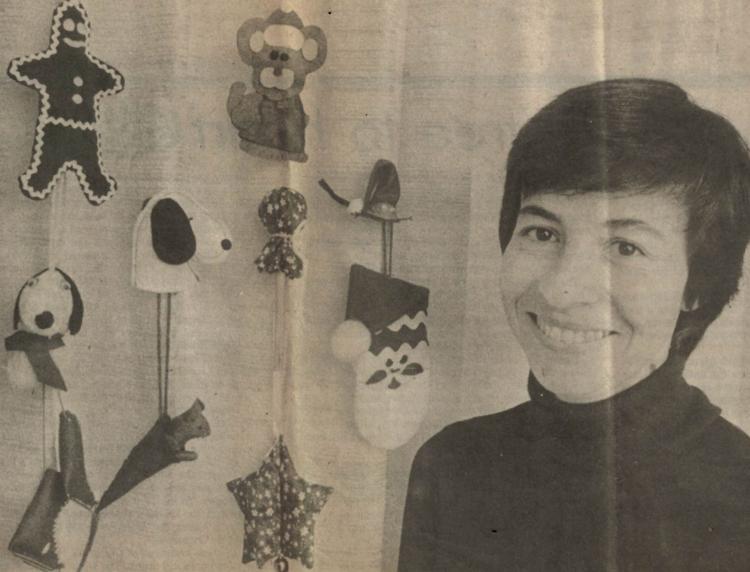 1981: Christmas crafts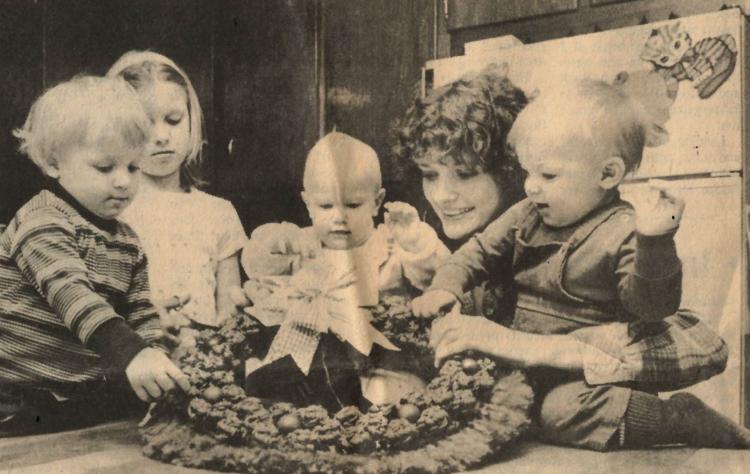 1981: English Lutheran Church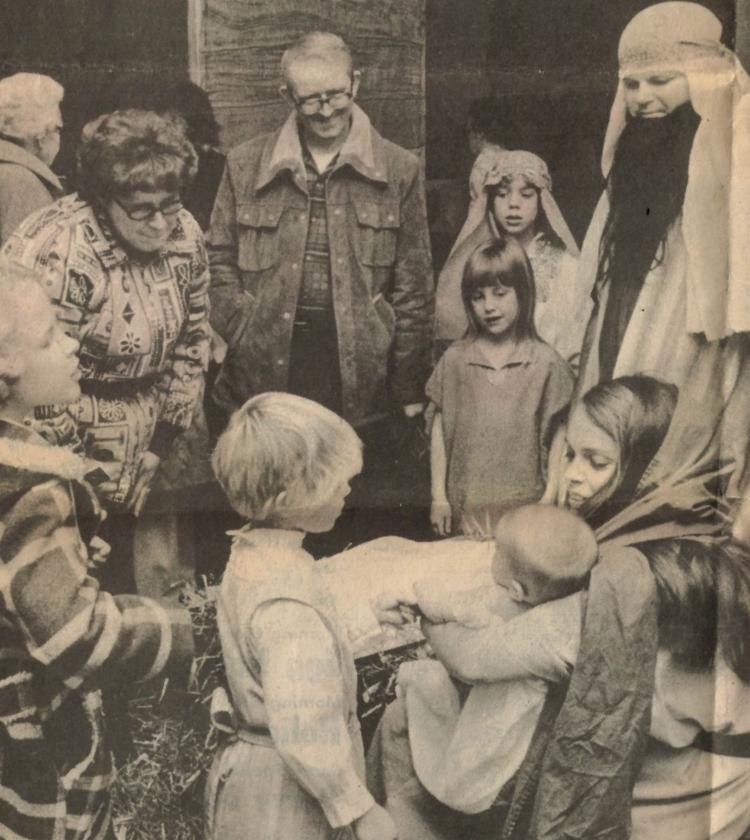 1982: Valley View Mall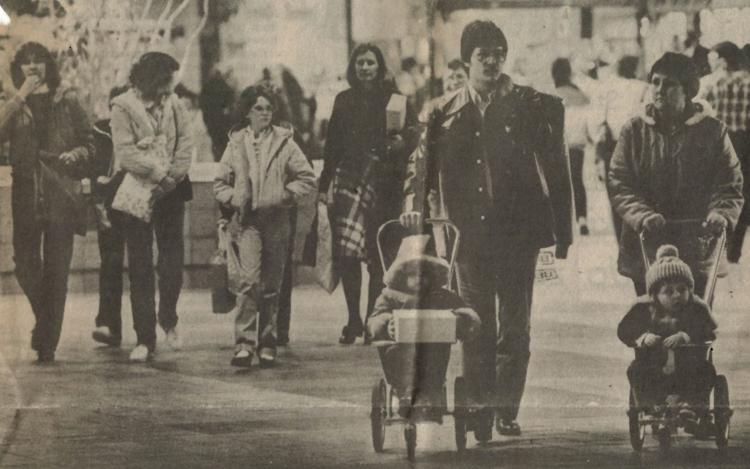 1982: Christmas tree sales lot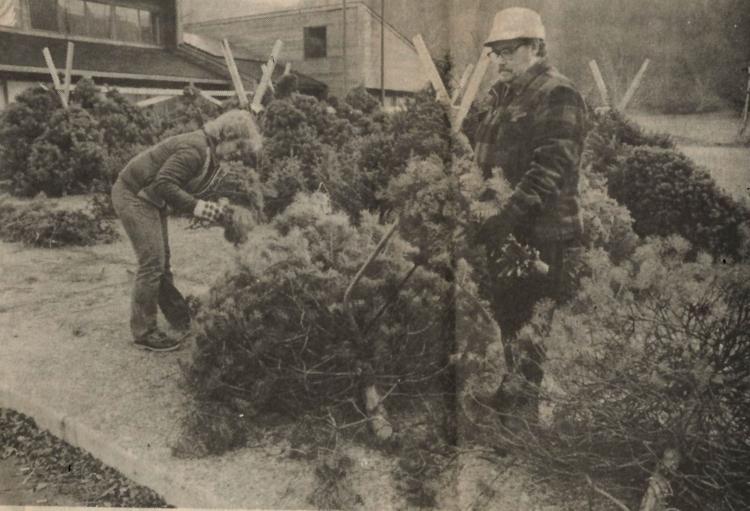 1982: English Lutheran Church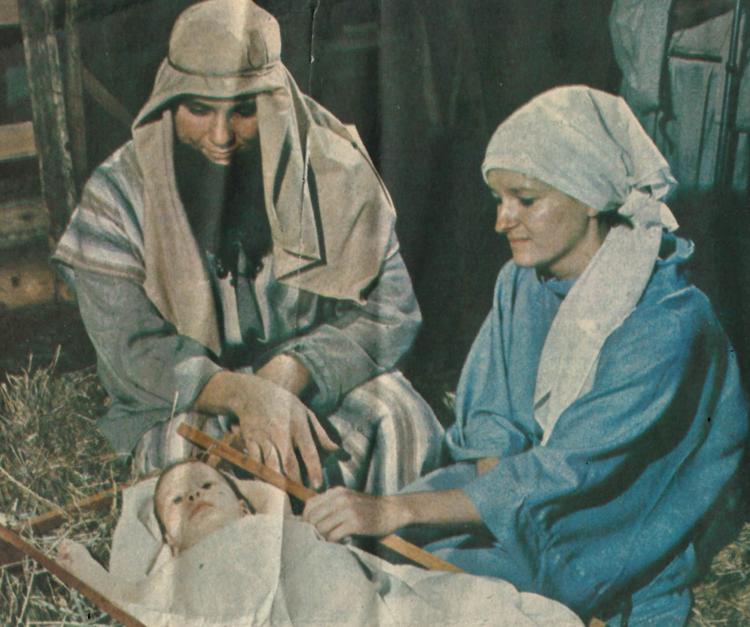 1982: Bethany Riverside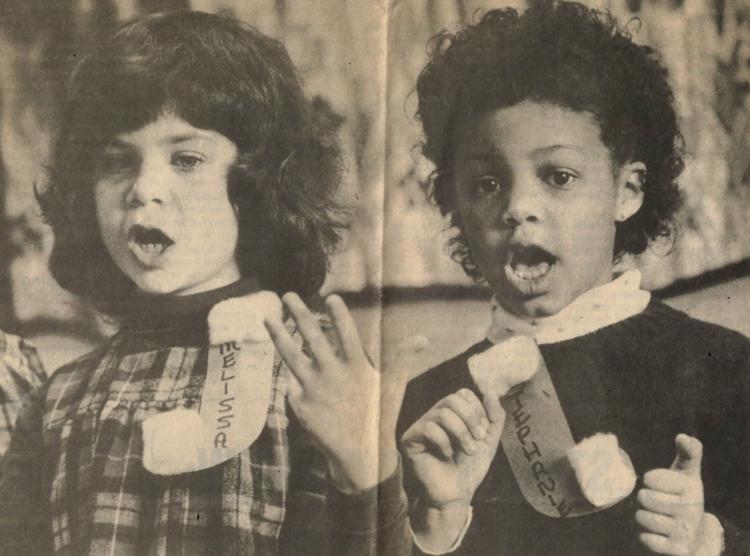 1982: Valley View Mall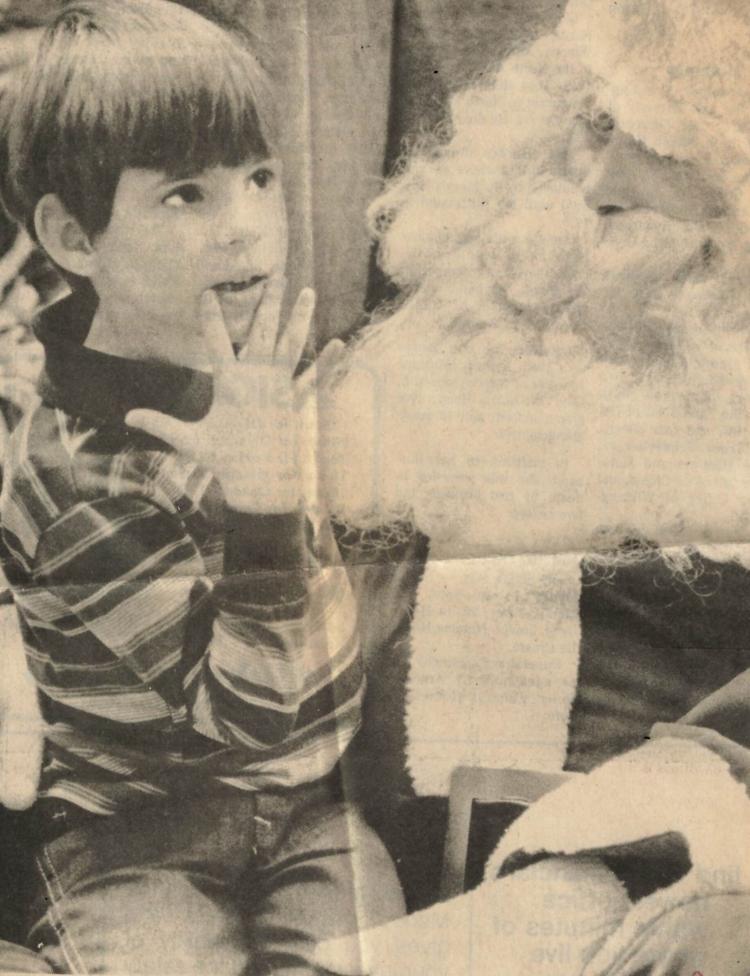 1983: Valley View Mall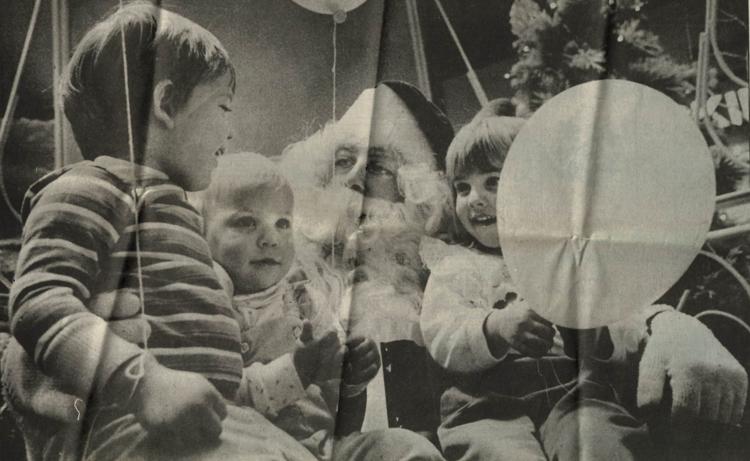 1983: Newburg's Mens Wear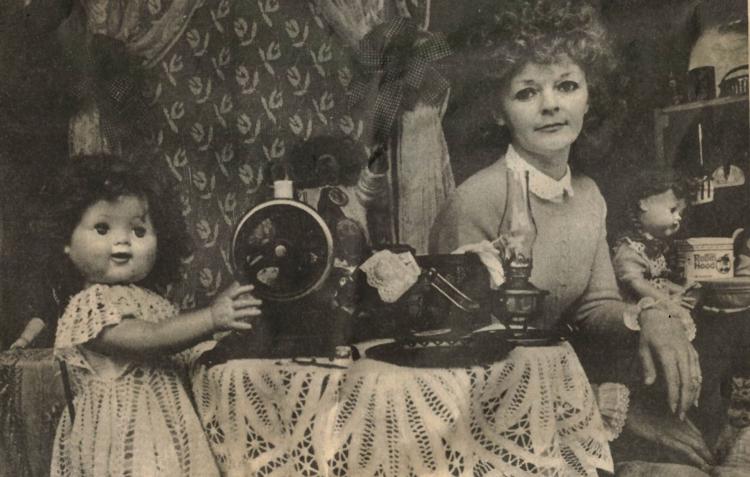 1984: Newspaper ad for Community Camera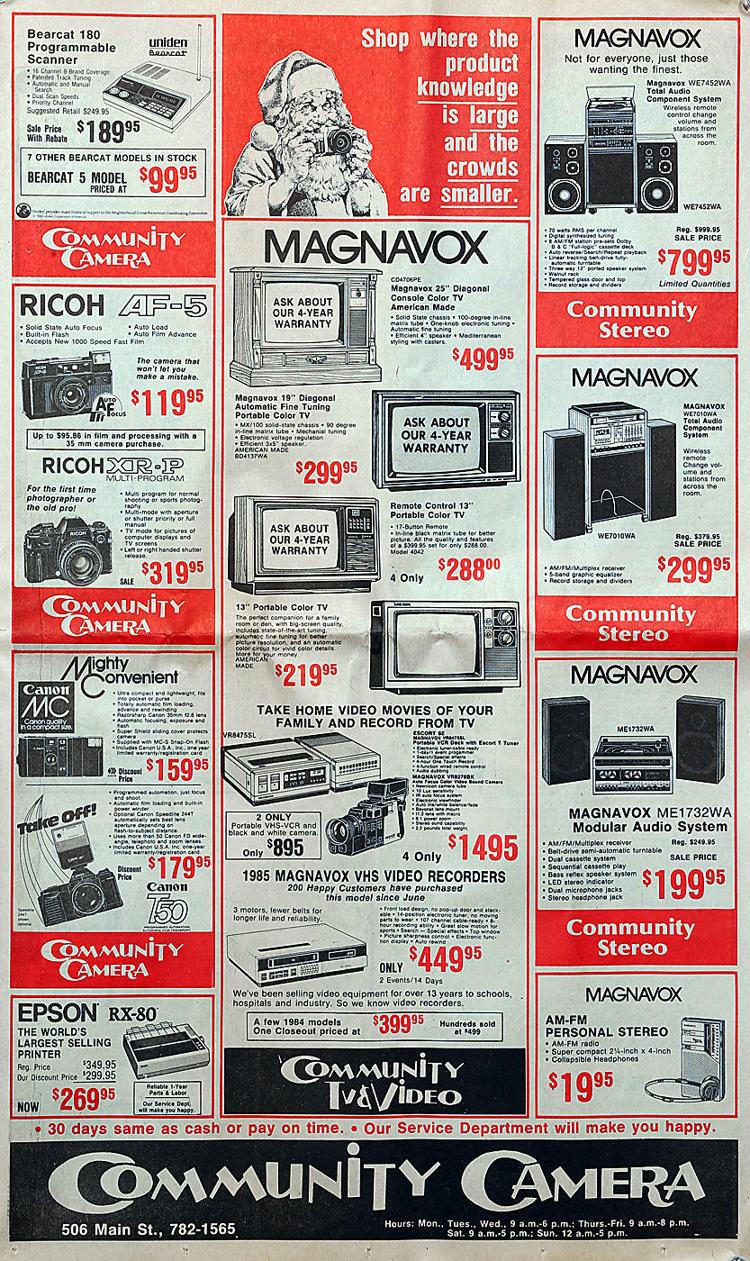 1984: Valley View Mall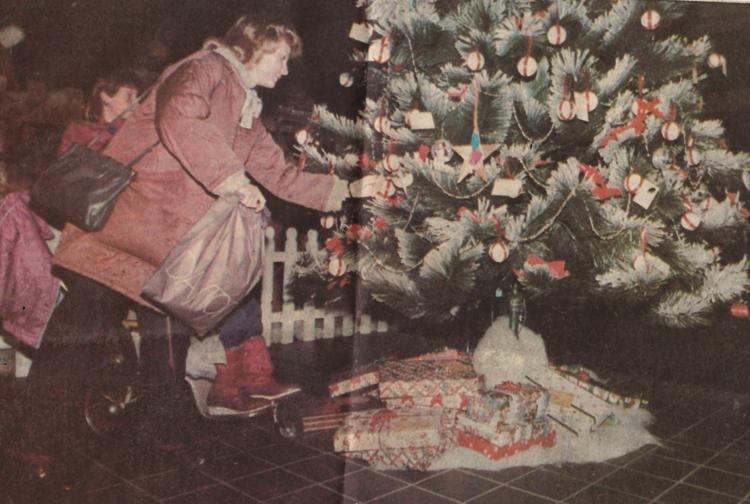 1984: First Presbyterian Church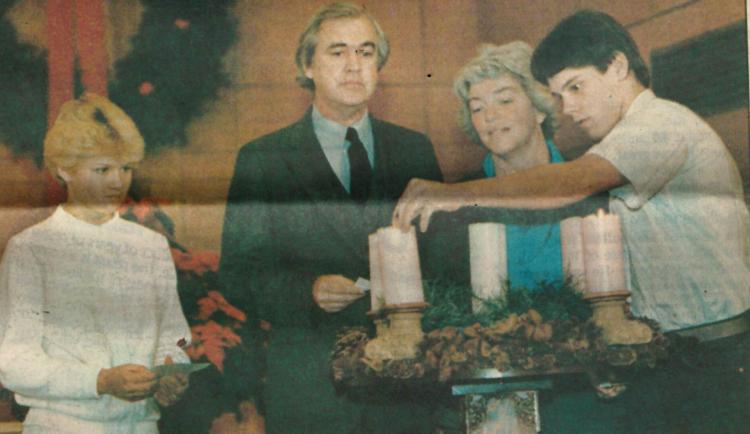 1984: Kay Bee Toy Store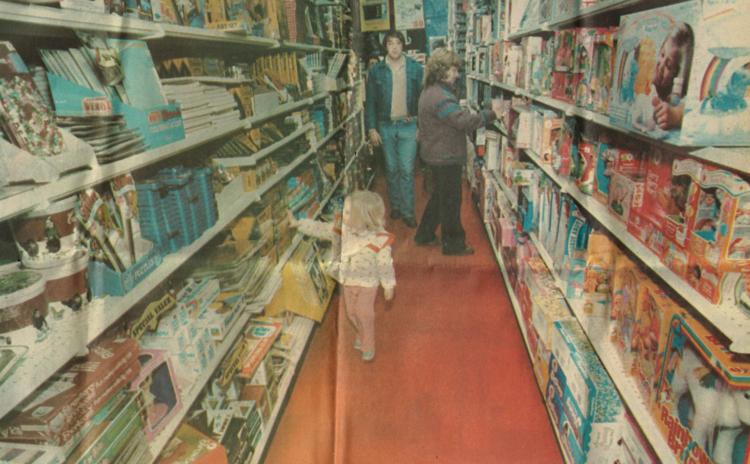 Valley View Mall opened its doors at 9:30 a.m. July 31, 1980, in La Crosse. Here's a look back at the early years of the city's biggest shoppi…