The La Crosse City Council raised concerns about the concentration of low-income housing on the city's North Side during a presentation Monday about a planned affordable housing project.
Representatives from CommonBond Communities hosted an informational session at La Crosse City Hall to share their vision for two acres on the northeast corner of the former Trane Plant 6 site at the corner of George and St. Cloud streets.
"We really are excited to bring this work to La Crosse. We really want to work hard with the community and with the residents to build a location that's going to fit within the fabric of the community, which is going to allow our residents, your neighbors, to have dignity in their community," said CommonBond Wisconsin market leader Joe'Mar Hooper.
CommonBond provides a variety of services and amenities to its residents, ensuring that housing and services work together to create a stable environment for people with low incomes, said Cecile Bedor, executive vice president of real estate at CommonBond.
"Concentration has always been a concern across the country about where you put affordable housing. I think what people forget sometimes is that the people that we're serving, these are folks who are your neighbors, who work down the street," Bedor said.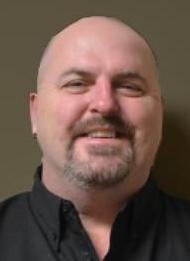 It's a concern on La Crosse's North Side, according to council member Scott Neumeister, who represents the area that includes the Lower Northside Depot Neighborhood. While he doesn't question the need for the project, he doesn't believe it should be placed so close to similar projects.
"That area is really being swallowed up by low income and our concern is in order to building a community — and we get it, we want to help wherever we can — but should these be moved around instead of just in one pocket?" Neumeister said.
Not only is the site just a couple blocks from the Garden Terrace apartments on Kane Street being constructed as affordable housing by Impact Seven; but that area also has an abundance of rental properties and is losing owner-occupied homes to the expense of living in the floodplain.
As a lifelong North Sider, Neumeister has seen a lot of change, he said, but his neighbors were hoping for a larger development on the site, like a grocery store or something along those lines.
"If nothing else, reach out and talk to everybody, get more involved in the neighborhood associations and the meetings. Maybe we can address some of those questions and concerns," Neumeister said.
Bedor said she was happy to come to any meeting CommonBond is invited to and very open to feedback, and her team assured the crowd that they will build a beautiful, taxable building to help bolster the community.
Community engagement doesn't stop with the completion of construction, she said.
"If there is ever an issue with how we're managing it, if our snow isn't getting plowed, if there's any resident issue at all, we want to hear about it immediately," Bedor said.
CommonBond's services, such as a study buddy and mentoring program for kids, depend on community volunteers, and the nonprofit hopes to build a positive relationship between its residents and their neighbors.
"We want this to be an asset to the community. We want our residents to be welcomed," Bedor said.
CommonBond has received $471,790 in community development block grant funds and is in the process of negotiating a developer's agreement with the city after the Economic Development Commission approved a $189,000 pay-as-you-go tax increment financing grant. It is also pursuing Wisconsin Housing and Economic Development Authority funding. The area is zoned for multi-family housing.
---