Staff members at Northside Elementary School want to do more to support students suffering from trauma.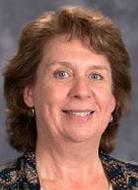 The La Crosse Public Education Foundation has awarded a $4,000 grant in support of the trauma-informed school project, in which staff would be trained in techniques to help children who are experiencing adverse childhood experiences, such as abuse, neglect or mental illness, or are living in a home with violence or substance abuse. The school is asking for an additional $4,000 in donations to help cover the cost of the program and hopes to reach that goal by early September.
As part of the training, Northside will contract with University of Wisconsin-La Crosse Professor Betty DeBoer, who will work with school staff for two years. The goal of DeBoer's work is to create a safe and respectful environment that enables students to build caring relationships with adults and peers, manage their emotions and behaviors, and succeed academically, while supporting their physical health and well-being.
You have free articles remaining.
Register for more free articles.
Stay logged in to skip the surveys.
"Northside is a real community school," principal Laura Huber said. "Our mission is to serve the whole child and be responsive to the needs of the community."
According to the project's donation page on the education foundation's website, which had received $190 as of Monday, many students at the school have experienced significant trauma. The number of referrals to child protective services and rates of police contact are significantly higher within the geographic boundaries of Northside Elementary than other parts of the community. Huber said that statement was based on a presentation made by the La Crosse Area Family Collaborative.
At a cost of $21,000 per year for the two-year project, the school is fundraising to meet the rest of the cost not covered by the LPEF grant, with about $10,000 of the cost committed to by organizations including the school district. More information about the project can be found online at lacrosseeducationfoundation.org/northside17-01.