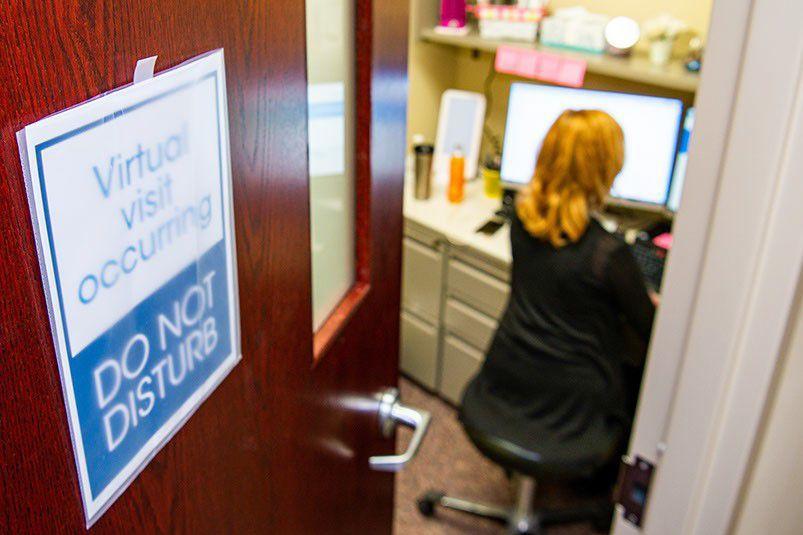 For the safety of patients and providers, hospitals have largely put a pause on non-essential clinic visits, conserving space and staff for those ailing from COVID-19.
But that doesn't mean that patient needs aren't being addressed. Instead, Gundersen Health System and Mayo Clinic Health System are utilizing technology more than ever to connect without the physical contact.
At Gundersen, the number of providers trained in virtual video visits has jumped from 10 to 25 in recent weeks, with dozens more in line to train, and at Mayo a third of visits are now being done via video, going from under 10 weekly to up to 65 a day.
At Mayo, phone visits have also skyrocketed during COVID-19, from a few to well over 200 a day.
"We expect this volume to increase about 10% to 15% per week as we reschedule all the patients that were moved, and the mix of phone to video will get closer to 50/50 over the next month," says Tanner Holst, vice chair of administration for medical specialities and behavioral health at Mayo Clinic Health System.
To keep up, says Dr. Joe Behn, vice chair of family medicine at Mayo, providers not already versed in telehealth are being rapidly trained, calling the accelerated transition "challenging but an exciting time from a technology standpoint."
Gundersen has since the '90s offered telemedicine services, which uses audio-video conferencing to see patients at other medical facilities, particularly when the location doesn't have a specialist on site. In the years since, the hospital has implemented more versions of telehealth, which umbrellas telephone nurse lines, electronic medicine portals and virtual video visits, similar to Skype but using HIPAA-compliant software. Used to address low-acuity issues, virtual visits, for which Gundersen uses the Amwell app, can be initiated by the patient from their home, office or car.
"We have seen an incredible increase in (telehealth services) nationwide, and there's a huge demand," says Jessica Easterday, telemedicine program manager at Gundersen. "This is not something new to Gundersen — we're in a good place for the expansion and our response to the increased demand for virtual care."
Often used for minor medical issues such as allergies, urinary tract infections or severe headache, providers can prescribe non-controlled medications, such as inhalers or antibiotics, for virtual visit patients.
In times of viral spread, the service offers not just convenience but safety. While there is some initial trepidation from some patients, "once they do the first visit many are sold," Easterday says.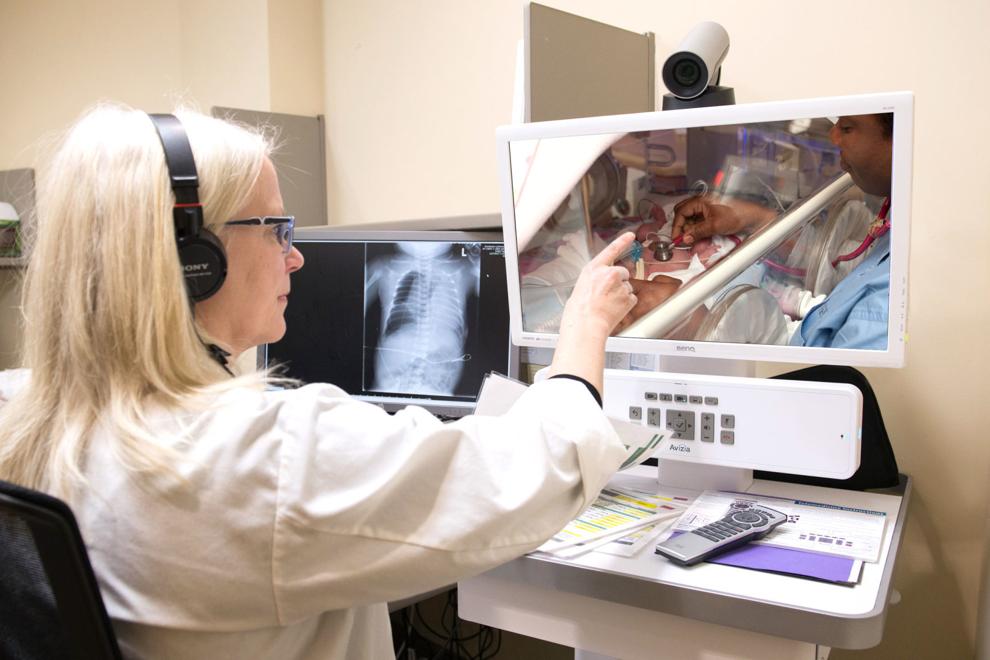 Mayo says patients have similarly shown some resistance to technology-based appointments, but ultimately show appreciation for the ability to stay in contact with their providers while following Safe At Home guidelines. Family physician Dr. Jon Heiderscheit of Mayo notes while the technology certainly won't eliminate face to face visits, now or in the future, the medical landscape is changing and telehealth will "most definitely supplement care" from here on out.
Easterday agrees, saying "Virtual care will continue. I think we're moving from the traditional office visit to the (technological) future of health care."
Gundersen has seen great success with its telemedicine services for neonatology and stroke, with the hospital expanding telehealth services for physical therapy, speech therapy and pastoral care patients.
The hospital is also setting up the technology on various floors, in addition to its behavioral health facility, as a way to interact with staff and patients even a single floor away, a capability especially crucial as social distancing precautions remain in place.
At Gundersen, Dr. Wayne Bottner in hematology and pediatric specialist Dr. Victor Uko use telemedicine to see patients in 13 locations in three states, and neonatologist Dr. Kate Moen utilizes the technology to assist with newborn care at Gundersen's 15 regional facilities.
Via telemedicine, Moen is able to provide supervision, monitor infant patients as they await transport or even lifesaving intervention. As one of Gundersen's three certified neonatologists, Moen can conduct telemedicine from her home, allowing her to provide essential care at any hour of the day.
Moen says she has gotten "nothing but positive feedback" about neonatal telemedicine services, and sees telehealth merits in additional departments, particularly when treating infectious patients.
"This has the potential to decrease in person exposures of subspecialists of all kinds, including helping examine and treat patients with (COVID-19)," Moen says.