A new Wisconsin law is a major expansion from a pact enacted in 2000 that allowed nurses licensed in one state to care for patients in another, according to a La Crosse nurse who submitted testimony supporting the legislation.
"It is a significant advance to have as many nurses as possible" available, especially in emergencies, said Beth Smith-Houskamp, administrative chief operating officer and chief nursing officer at La Crosse-based Gundersen Health System.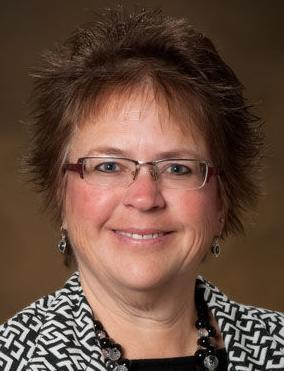 The original interstate nurse licensure agreement, which Wisconsin joined in 2000, reduced regulations for nurses so their licenses in one state allowed them to practice in other states that belonged to the pact.
But significantly fewer states participated in that agreement, compared with more than 25 in the new one, Smith-Houskamp said in an interview Monday.
Gov. Scott Walker signed the legislation, Senate Bill 417 to enroll the state in the Enhanced Nurse License Compact, Monday at Southwest Health in Platteville.
Authors included State Sen. Howard Marklein, R-Spring Green, and state Reps. Nancy VanderMeer, R-Tomah, and Travis Tranel, R-Cuba City, with bipartisan co-sponsorship from 97 other legislators.
"The nurses across our state are such a huge part of our communities in so many ways, and to be able offer legislation that has such a positive impact for them and their profession is tremendously rewarding," VanderMeer said.
The law also will help increase access to health care in rural communities, "so this particular bill will have a vast impact for a large number of individuals," she said.
The new law, which will take effect on Jan. 19, includes Iowa but not Minnesota because the Gopher State has not opted to join the agreement.
As a result, nurses at Gundersen, Mayo Clinic Health System-Franciscan Healthcare and other medical facilities in Wisconsin can treat patients in Iowa, and vice versa, but not Minnesota, said Smith-Houskamp, who submitted her written testimony on Oct. 17 on behalf of Gundersen and its more than 1,600 nurses.
Instead of requiring a Wisconsin nurse who wanted to cross over to Iowa to obtain licensing in the Hawkeye State, the Wisconsin license would be recognized, she said. Licensing normally takes anywhere from three to eight weeks and costs $86, a fee that is expected to rise in January, she said.
You have free articles remaining.
Register for more free articles.
Stay logged in to skip the surveys.
Appreciation for the law also came from Mayo Clinic Health System.
"Licensing across state borders gives flexibility to nurses and health care organizations to meet the needs of their patients while keeping high-quality health care in local communities," said Jason Fratzke, chief nursing officer of Mayo Clinic Health System Southwest Wisconsin.
In addition to direct care, the law facilitates other nursing services, such as virtual care through telemedicine, as well as situations in which a nurse in one state might be providing advice to a patient in another jurisdiction, Smith-Houskamp said.
Although there are times when day-to-day license fluidity comes in handy, such as for a 19-county system like Gundersen's, the expansion would be especially helpful in emergencies, Smith-Houskamp said.
She cited the need for nurses to provide medical care in Houston, Texas, and other Southern cities after Hurricane Harvey raked the Gulf Coast in August.
The Wisconsin Health Association also lauded the legislation, noting its potential to affect 112,000 nurses statewide.
"This is one of the most quickly adopted laws Wisconsin has had," Smith-Houskamp said. "We're thankful that the legislative process moved so quickly to help patients, nurses and our institutions."
Physicians experienced a similar breakthrough in April, when the Interstate Medical Licensure Compact took effect — after five years of lobbying, negotiations and rules drafting among health systems and states.
Also referred to as license portability, that pact allows doctors who have navigated the time-consuming and costly process of obtaining a license in one state to get one in another state through the compact without having to repeat the same drill.
Unlike the nurse agreement, though, the doctor pact also applies to physicians with Minnesota licenses.
That law also had strong support from Gundersen and Mayo-Franciscan because of their multi-state operations.