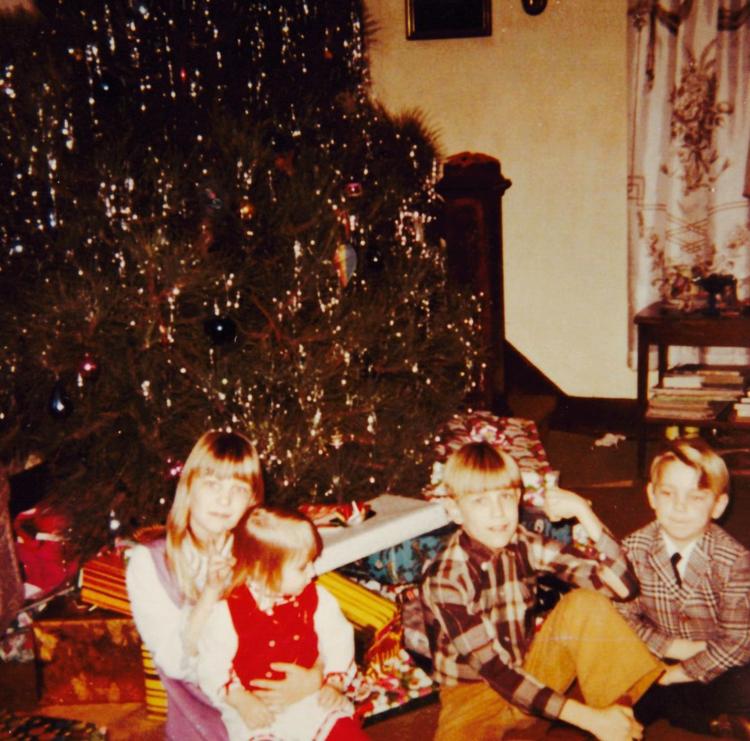 Mark Sobkowiak remembers his family's "perfect" Christmas tree in 1971 perhaps more than any other, largely because he and his siblings sang carols at the top of their lungs — from the trunk of their car as their mom drove through downtown La Crosse.
Sobkowiak, who now lives in La Crescent but whose family lived in La Crosse at the time, was in sixth grade at Hamilton Elementary School in '71.
True to the family's tradition, Sobkowiak and his siblings packed into the car and went to a tree farm in their annual quest to find the perfect tree, Sobkowiak recalled in a Christmas memory he shared with the Tribune.
"This particular year, we had gone someplace way out in the boonies, and I was allowed to bring a friend from school with to help in the conquest," he wrote.
"The snow was very deep that year, and I remember my feet were beginning to freeze. ... Finally, I spotted a huge tree that was nice and full — except for one bare spot," Sobkowiak recalled.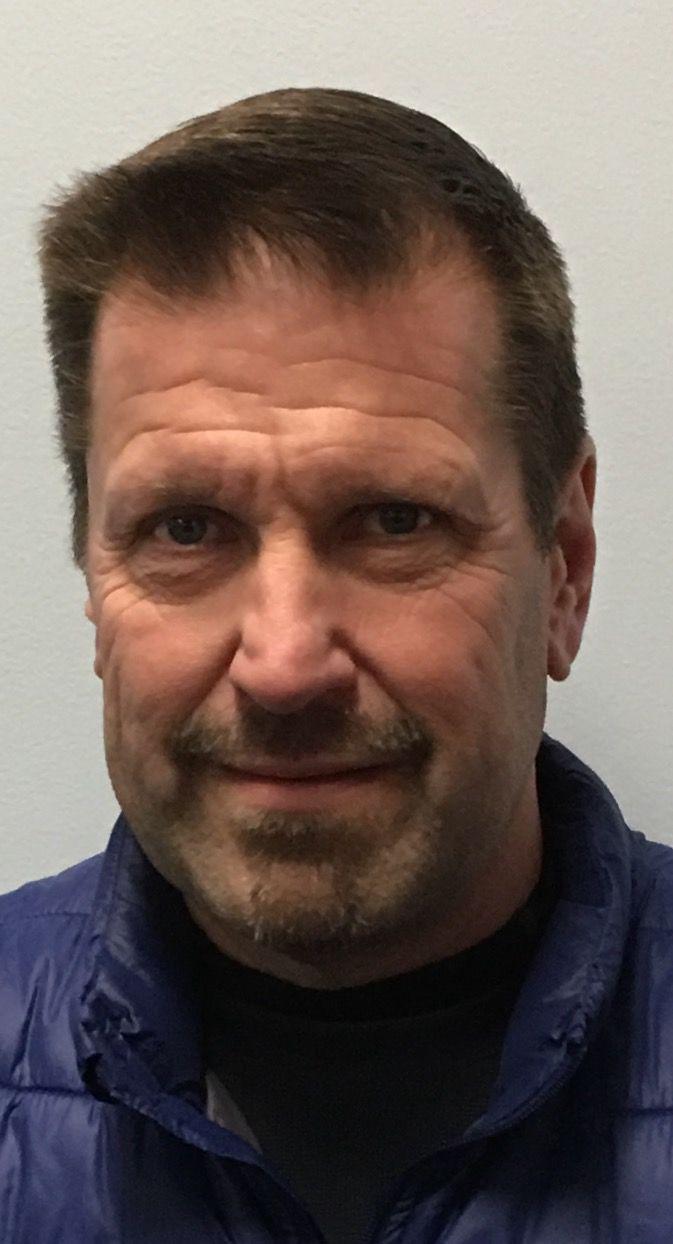 Deciding that they could position the bare spot toward the wall to hide it, they felled the tree and dragged it the substantial distance back to the car.
"The tree, being so large, was a real bear to load into the trunk. It was so wide at the bottom and too tall, so my friend and I decided we would hop in the trunk and hold the tree in place for the drive home," he said.
They implemented the plan despite Mom's protests. Riding in the trunk, they clung to the mammoth tree.
"When we got back to La Crosse, Mom pulled into the drive and was about to untie the twine that was helping hold the trunk down when I came up with an idea," Sobkowiak recalled.
Valley View Mall was nearly a decade in the future, and "downtown was always decorated up with bright lights in every shop window, wreaths on the light poles, and garland with Christmas lights draped across the road on Fourth and Fifth streets through the main shopping area.
"In short, it was a Christmas wonderland for all the kids back in those days. Downtown was filled with shoppers walking the sidewalks and checking out the display windows at Sears, Penney's, Doerflingers, Grant and Montgomery Ward.
"I told Mom to drive through downtown with the tree, my friend and I in the trunk, brother and sister in the back seat with windows open — singing Christmas carols at the top of our lungs.
"So away we went, singing as loud as we could — being hidden in the trunk brings much bravery to the vocal chords — the big tree was going on a few laps through a Christmas wonderland," Sobkowiak recalled.
"My brother and sister and Mom all sang along, with windows open on a crisp winter day as we lapped through the downtown area at least three times.
"Finally, it was time to head home and release the tree, my friend and myself from the trunk. Our estimate at the size of the door to our house to the tree we had chosen was not realistic at all.
"Let's just say that I got well acquainted with the saw before that tree ever made entry into our living room. It sure filled the room with the spirit of Christmas that year, but what I remember most is the wonderful ride through downtown La Crosse, singing Christmas carols to all the shoppers walking the sidewalks, spreading the Christmas cheer that was filling my heart so long ago," Sobkowiak wrote.
Here are some of the other Christmas memories readers submitted:
Carl sticks to letter, spirit of law
When our children were getting bigger and we would get our tree up, I would wrap a gift for each one and put it beneath the tree. Then we would tell our children they could hold theirs and shake it, but if we ever caught them opening theirs, we would take it back to the store.
That worked out well 'til their younger brother reached kindergarten. I had a doctor appointment in the forenoon, and our youngest was getting off from kindergarten at about noon.
I showed Carl where the house key would be, in case I wasn't back when he got there, but I would be coming soon. He was to unlock the door and go in the house, turn on TV and watch cartoons, and I'd be coming real soon.
I got home about 15 minutes after Carl did, and here he sat: He had turned the TV on, but he was sitting next to the tree and had opened all the other kids' presents but his own. I just had to walk away and laugh.
He knew what would happen if he opened his. This has been a great memory for our family, as Carl was killed in a truck accident when he was 19. So Many times when our family is together and talking about Christmas memories, someone will always bring this up, and everyone would laugh about it.
Thank you, Carl, for the good memory.
Christmas leave plot backfires
In 1952, 17 enlisted men and one officer returned to Fort Sill from temporary duty at White Sands Proving Grounds. We were starting a new unit for the Honest John Rocket.
At a morning formation, the first sergeant asked if anyone knew how to type. I raised my hand, and he said, "OK, Brown you're the battery clerk."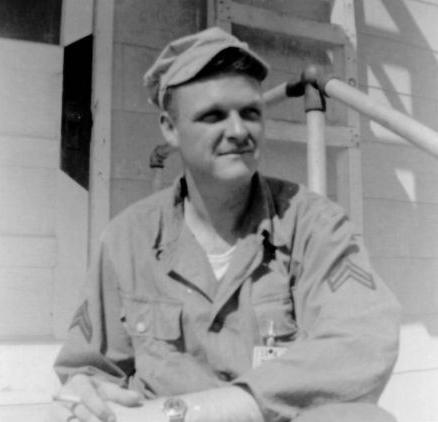 I had planned on requesting a 10-day leave for Christmas, but a notice was issued that no leave would be granted from Fort Sill.
A couple days later, a listing of schools available for enlisted men was posted. There was a clerk typist school at Camp Chaffee, Ark., where I applied and was accepted. I thought the school would close for a week or 10 days and I could get leave and go home for Christmas.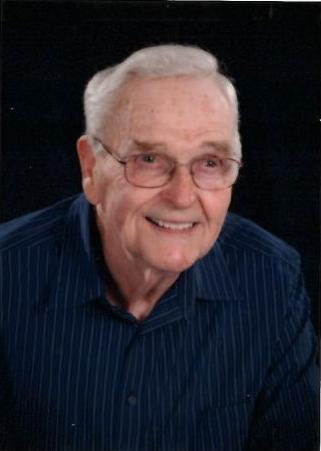 When I arrived at Chaffee, one other corporal and I were called into the unit commander's office. He said the two of us were the only ones in the class with any service time — the others were only about halfway through basic training! He had us put the recruits through short order drill. I won (?) and was made the class leader. I was to take the group to PT before class started. We were to double time wherever we went, and there would be daily barracks inspection.
There would be no class Christmas Day, but the daily duty roster was ready and I was to take mess hall count.
On Christmas Day, as I sat there clicking the counter as GIs went by for their meals, I chuckled to myself how my plans to get Christmas leave had backfired! But I was aware how fortunate we were to be safe and warm while thousands of others were spending their Christmas in Korea.
A father's love finally clicks
As he turned to leave, my dad said, "Get your stuff out of the attic before dark, Belva, or I'll take it to the dump with the rest of the trash in the morning."
They had sold their home and were clearing up last-minute details.
"Oh, Mom, why is Daddy upset with me all the time? He has never loved me, and it hurts."
"He loves you alright, Belva. He's had a long day moving today."
I put aside a set of tiny tin dishes to take with me.
"Do you remember where these dishes came from?" she asked.
"All you wanted Santa to bring that year you were 4 — 1931 — was dishes. Our village had no store to buy them, we didn't own a car, and the snow was more than knee deep and still coming down.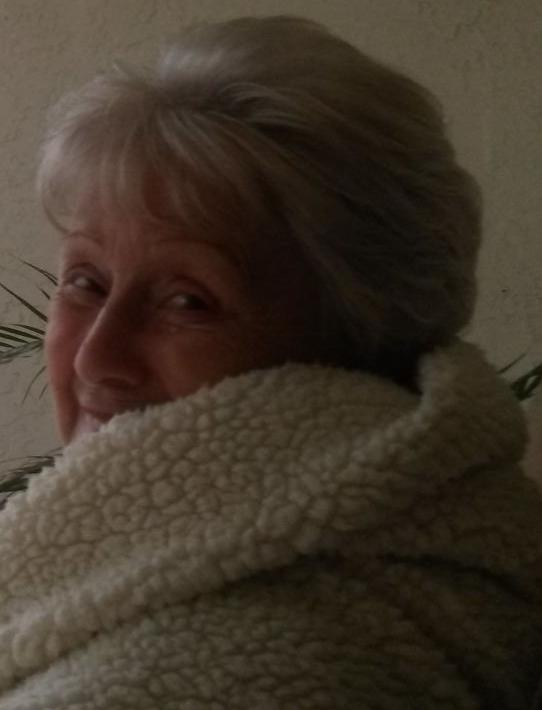 "When he got off work, Daddy started walking the 5 miles to Nashville to buy you dishes. It was dark by then, and roads were slippery. The road scraper couldn't keep up clearing the streets. When he got back Christmas Eve, with this box of dishes for you, he was cold and tired. But he was so happy to have found this set for you. "
"He walked all the way, in the dark, on freezing roads, just for my Christmas?"
"Now, do you think he loved his little girl?"
She smiled and hugged me back. I couldn't say anything. We were both crying.
Long, cold venture for perfect tree
As a child, my family lived near Martinsville, Wis., in a rural, fairly wooded area in Dane County.
It was a bright, bitterly cold morning the week before Christmas. My brother asked Mom at breakfast if he, 13-year-old Joe, and I, at age 11, could go out to find a tree. At first, she said no but finally relented and cautioned us not to go too far.
We bundled up warmly and excitedly left on our venture. We walked and walked quite a distance over hills and vales, across the road into a neighbor's woods. We finally spotted a beautiful spruce, both agreeing that this was our perfect tree.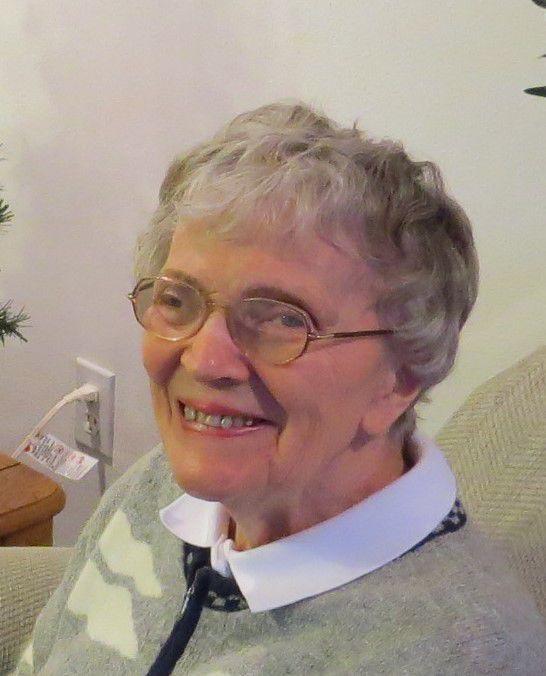 Joe sawed it off, and we left to start home. We were tiring and cold, and anxious to show family our prize.
We walked a long distance but could not find the road. Mom had wrapped a sandwich for a snack. We ate that with a little snow for moisture. We sat on a large stump to rest and then moved on with the tree.
Fearing we were lost, I started crying and stated, "I can't walk any farther."
Joe urged me on up the next hill, and from there, we saw the Beacon Tower at Ashton, which was about 5 miles from home. I know Mom's prayers helped us. We arrived safely, as the sun was setting, very tired, but happily with our perfect spruce.
Stockings booby-trapped with care
One Christmas, when I was about 8 and my sister, 4, we had the bright idea to hang up stockings on the Eve. We were never quite satisfied with our meager booty of the usual socks, gloves, cotton underwear and maybe a cheap game like dominoes or cards like Old Maid — never something good like Candyland or Monopoly.
Looking back 50-plus years, we couldn't be blamed for not understanding how it was for our parents raising six kids on my dad's limited income as a partner in a junkyard business. To our young minds, Dad just lacked the true spirit of giving.
Mom cleared our plan and agreed that we could help ourselves to Daddy's sock drawer. We grabbed the longest pair: scratchy gray wool socks that would almost reach our dad's knees when he pulled them up and over his one-piece union suit winter underwear.
These socks were perfect for holding lots of treasures, so we hung them from a nail in the wooden door frame between kitchen and living room. We didn't have a fireplace in our rural Minnesota farmhouse. We happily went to bed certain that we would be surprised the next morning.
And surprised we were after racing down to the kitchen to see the stockings heavy with secret contents inside. Our mother was already at the table drinking her usual cup of egg coffee. We shoved our greedy hands into the stocking top to retrieve the goods: an apple, some hard candies.
Next, I felt something wooden and rectangular: a dirty, blood-stained mouse trap! My sister found the same disgusting surprise in her sock. As we started to cry, Mom began to laugh.
We protested in one voice, "Mom, the boys did it! They are so mean to us!" We figured out that our brothers got to our stockings after Mom did and added in their idea of fun or torture.
Still laughing, Mom said, "Keep digging. See if there is anything else." Sure enough, deep in the sock's toe were two crunched-up dollar bills, one for each of us.
Our tears dried quickly as we realized our brothers could be both naughty and nice — and perhaps, just a bit jealous that they had never thought to hang up stockings at Christmas time.
Linda Kerrigan, La Crescent
Mom's final gift still treasured
I was 14 when my mother passed, but despite her illness, she made me one final gift. Every year, this simple gift adorns our Christmas tree. This year, my 7-year-old grandson placed the ornament on my tree.
We talked about loving Great-Grandma, even though she is in heaven and watching over us. He knows from our traditions just how important family is, even if they are with us in these special memories.
Audra Holter-Martin, West Salem
Ducking Christmases past at fever pitch
It is my opinion that the ideal age to celebrate the holiday season is 8, plus-or-minus two years. At this age, you are old enough to indulge in the commercialism of the Christmas season. While you may be aware of some of the inner workings of Santa Claus, you happily comply with this suspension of disbelief for not only material gains but also the joy that comes from embracing the magic of the season.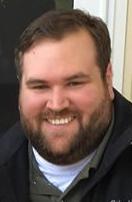 However, I spent my greatest Christmas-ing years as a young boy with a timely flu that seemed to always strike around Dec. 23 and last through Dec. 26. As sure as the tree came down from the attic and stockings would be hung above the hearth, my nose would run, my bowels would churn and my fever would ... feve.
That's right: no holiday ham, cheesy potatoes, blueberry pie and — worst of all — no shrimp cocktail! Year after year, I would attempt to rally but ultimately end up in bed listening to laughter and Christmas cheer being had elsewhere throughout the house. The toilet bowl and sweaty sheets were my holiday companions, and "T'was the Night Before Christmas" was read through fevered shivers.
I would eventually break this cycle and eat more than my fair share of shrimp cocktail, but the memory remains. Each year, by mid-December, I am popping Vitamin C gummies like candy, and any cough, wheeze or sneeze becomes a tragic reminder of Christmases past.
Martin Sherman, La Crosse
Kindness makes treasure island
Facing my second Christmas since my husband's untimely passing, I was suddenly transported back in time to another seemingly hopeless Christmas some 30 years ago.
I had been crying and praying desperately for a miracle. My three small children would never understand why Santa was skipping our house, thinking, "Were we really that naughty?"
In reality, they were great kids, but this year money was nearly non-existent. There would be no tree, no Tiny-Tim Christmas goose and no presents. Our living room was cordoned off from the rest of the huge farmhouse to contain the little heat we had smoking from the belching wood stove. Everyone was huddled together in sleeping bags in our little sanctuary.
As Christmas edged closer, all the while fighting the flu, desperation and sadness grew until a knock on the door that began a cycle of miracles.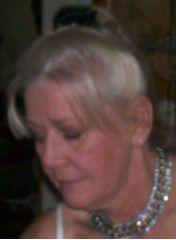 A stranger appeared with a tree. Next, a church brought a turkey with all the trimmings. Another church blessed us with our New Year's meal. And The Salvation Army donated gifts for the children. In those days, the gifts were very well-used, but the children were happy.
It became one of the most remembered Christmases of all time. To this day, we still reminisce about it, and my son's vivid recollection of his gift, a cover-less book called "Treasure Island."
And a truly treasure island it was.
Janice Tschan, West Salem
My Santa Claus fright
When I was about 5 years old, we always went to the farm in Victory to visit my grandparents. Sunday visits were a family tradition, with a delicious home-cooked meal prepared on a wood stove.
Cousins looked forward to playing together indoors. We played with jacks and pickup sticks, and we went upstairs to explore the bedrooms and the big storage room filled with treasures. We played outdoors, climbing the wood pile, running around the house and up and down the hill to the barn. We did not pack toys for our visits but easily entertained ourselves.
There was a building called the summer kitchen with another stove for canning and room for storage. One Sunday, when we were playing hide-and-seek, we went into the summer kitchen. To our surprise and fright, we found Santa's clothes and mask in a box behind the stove.
We ran in to tell our parents, who were enjoying their usual Sunday card games. I don't recall what they said, but they must have kept us busy while one of them ran out back to get Santa's clothes. Then, when we took them out to show them, the clothes and mask were gone.
That scared us even more that Santa's clothes were gone, and we wondered what he would do without them with Christmas coming soon. (My sister still has the Santa suit in an old Fantle's box.)
Uncle Bob — our beloved Santa
Christmas time has always been a festive and wonderful time. Looking back 60 years, we had very happy times with relatives that we did not see very often — arriving at Grandma and Grandpa's house on Christmas Eve.
Aunts, uncles and cousins reunited and shared stories of the previous year. When it came time to open presents, all the kids would sit on the floor as the presents were opened.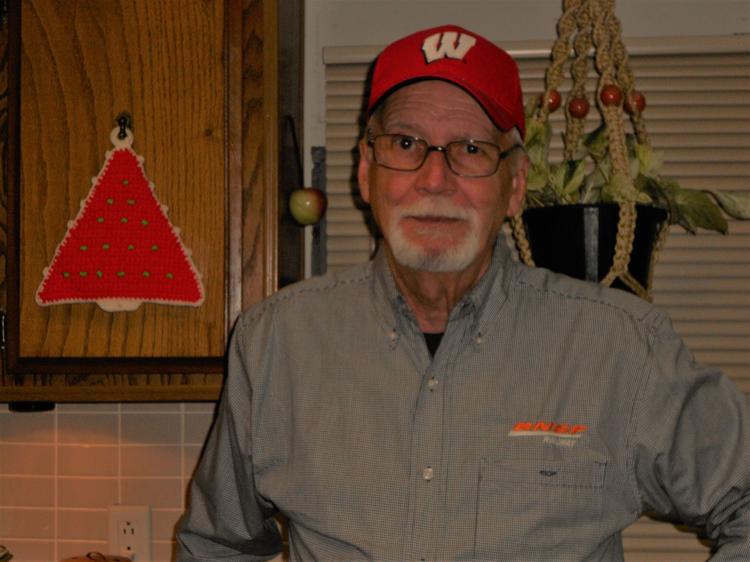 The most valued memory was of our Uncle Bob Witzke (Santa). He would wait until everyone was finished opening their presents, and then he would bring out his gifts. Most were too large to wrap (electric trains, slot-car race tracks and a 4-foot firetruck). Uncle Bob was truly Santa Claus to us little kids.
Although most of the family is gone now, the memories and the laughter will forever remain, and the true meaning of Christmas will forever be cherished.
Meaning of Christmas creates wealth
My parents made Christmas very special and meaningful to our large family. We lacked financial wealth, but we were wealthy in so many other ways. Dec. 24 was my younger brother's birthday, which was difficult for a little kid who got birthday and Christmas presents all at once!
Our traditional Norwegian meal included meatballs, sweet soup, lutefisk and lefsa. I liked my fish wrapped in buttered lefsa. After our meal, we listened to the Christmas story from the family Bible, read by an older sibling.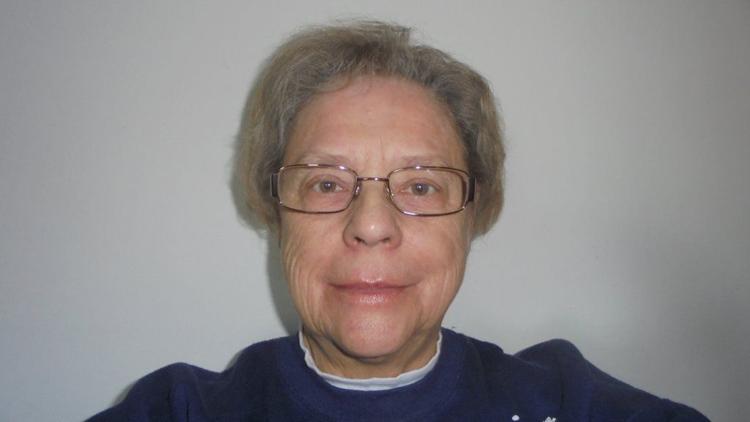 Often we sang carols, and then we enjoyed the opening of the gifts. One year, I got a Parker pen and pencil set, which I was thrilled about because most of our gifts were necessities.
After my mother baked Kringle, rosettes, sandbakkels, fattigmand, krum kake, spritz and ammonia cookies. They were stored in a cool bedroom upstairs to keep until Christmas. With four excited little kids eager for Christmas, you'd think they would be taste testers, but they respected Mom's labor of love and left them alone.
Dad displayed a homemade Nativity scene, including Christmas carols wired into it, on our front yard on Main Street. The colorful set drew several spectators over the years, and often they posed for a picture next to the display.
I treasure these childhood memories, as my family shares traditions while not forgetting the real reason for the season.
Becky Stakston, rural Westby