Onalaska School Board members have made it clear they will continue to admonish one of their own if his bad behavior continues.
The board publicly censured member Jake Speed at the board meeting on April 10. The motion, which was brought forward by member Brian Haefs, is the strongest rebuke the elected board can give one of their own and is designed to put a board member on notice to correct behavior.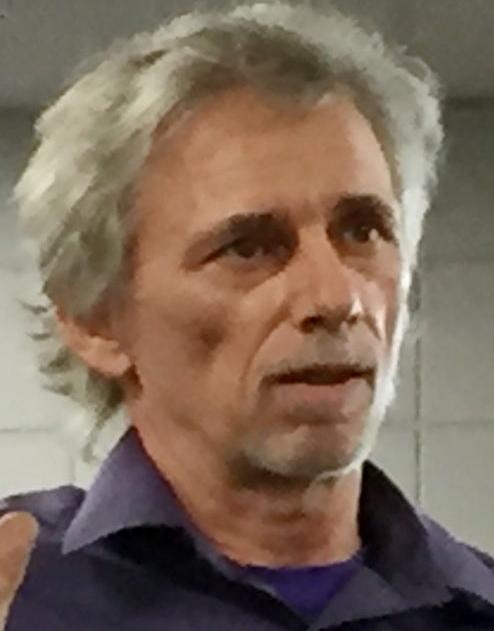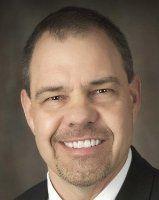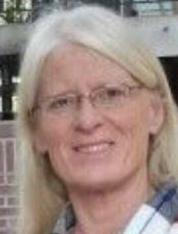 "I wanted to get it all on the record," Haefs said. "The public needs to understand this is not acceptable behavior."
When reached for comment for this story on Tuesday, Speed refused to talk on the record and demanded all questions be provided in written form and his responses printed in full. He has not provided any response to those questions.
According to the motion presented by Haefs, Speed was censured for refusing to participate in new board member orientation, fulfill tasks on the committees he was assigned, his conduct toward other board members and for using his position as a board member for personal gain. In an interview, Haefs said he wanted to deal with this issue before newly elected board members were sworn in at Monday's reorganization meeting.
Because they are elected by the people, the board cannot remove another member. State law says an elected board member can only be removed through the recall process or by a local circuit judge for cause.
Any recall petition would have to go through the school district, and Superintendent Fran Finco said he has heard no word on efforts to do so.
An elected official has to be in office at least a year before the recall process begins, and Speed was sworn in on April 25, 2016. In order to force a recall election, signatures from residents in the district equal to 25 percent of the ballots cast in the last governor's election are required.
Speed began clashing with the board, especially Board President Ann Garrity, almost as soon as he was sworn in. According to Garrity, Speed took offense to an email conversation she had with him after being sworn in where she told him he couldn't sit on certain board committees due to a perceived conflict of interest with his personal relationship with Northern Hills Elementary kindergarten teacher Allison Pratt.
Speed said in the emails, Garrity made demeaning and disparaging remarks toward him. A request made to the district on April 13 for a copy of the email correspondence has yet to be fulfilled and could take up to eight business days due to waiting period requirements in state law.
Speed's relationship with Pratt, who according to county records owns the W6779 Kramer Road property in Onalaska Speed has listed as his residence and the address of his American Signs and Printing business, has been an issue during some board meetings and visits he has made to Northern Hills and the district office.
During a September 2016 board meeting, Pratt, who is the former head of the Onalaska teacher's union, spoke out against the retirement provisions being voted on in the employee handbook, saying it would scare away potential teachers. Speed sided with Pratt's arguments and was the lone nay vote at the meeting, which some borders members worried could have been a conflict.
In a letter sent to Speed in December, Garrity addressed the fact that Speed had been visiting Pratt at Northern Hills regularly and spending extended periods of time with the teacher. Finco said this came to a head and resulted in an incident when the Northern Hills principal noticed Speed and Pratt walking students to the lunch line together, and the principal informed him that as a member of the public he needed to sign in and follow all of the school's visitor and volunteer policies.
According to the letter, Speed also loudly confronted the district's human resources director about Pratt's employment, and a supposed investigation the district was making into Speed. The letter said Speed did not have an appointment and Finco said since board members only act in an official capacity during board meetings, Speed should have gone through him just like a member of the public.
"If any board member has a concern about an employee, they should come to me," Finco said. "You can't just come in and start demanding things."
Because of his differences with the board, Garrity and Haefs, who is Speed's board mentor, both said he has refused to participate in board orientation and training events as well as participate in assigned committee work. He has also walked out of board meetings before they were adjourned and has missed two special board meetings, the first in January during a board goal development session and the second on Monday, where Speed did not attend a meeting on the district budget.
This and Speed's flouting of board bylaws, especially the list of expectations of board members laid out in policy 1100, were another reason Haefs made the motion to censure. During the discussion at the meeting before the censure vote, Speed accused the board of denying him due process by not having the censure motion go through an ethics committee and holding a public hearing where he could defend himself.
Barry Forbes, legal expert and associate executive director of the Wisconsin Association of School Boards, and Bob Monk, an expert in Robert's Rules of Order and a professionally registered parliamentarian with the National Association of Parliamentarians, both called these assertions wrong. The board has every right to consider a motion to censure one of their own during a meeting, Monk said, and Forbes added that there was no language in Wisconsin statute that requires elected school boards to have an ethics committee.
Monk said while the motion to censure is the board's only method of disciplining a fellow member, the action does require the person censured to be willing to correct his behavior. But for some elected officials, the censure doesn't always have that intended effect.
"I feel bad for the board members," he said. "This is not what they signed up to deal with."
Both Garrity and Haefs have said they are willing to move forward with further censure motions if Speed's antics continue. This is a distraction from the good work the staff and teachers at the district are doing, Haefs said, and the mission of the district — serving the educational needs of parents and children who reside in it.
"What is happening is not OK," Garrity said. "We don't want to be wasting any more time. We want him to focus on the tasks at hand."