The opioid epidemic has been raging since the '90s, but the ongoing coronavirus pandemic has exacerbated the crisis both nationally and locally, with La Crosse County experiencing a record year of overdose deaths.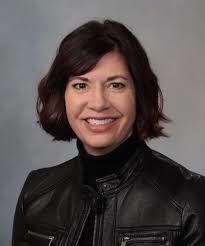 As of last month, 27 drug overdose fatalities have been recorded locally, five more than in all of 2019 (two of last year's 24 overdoses were attributed solely to alcohol). With three months left, 2020 overdose deaths will likely surpass the 2017 record of 29, as reported by the La Crosse County Medical Examiner's Office.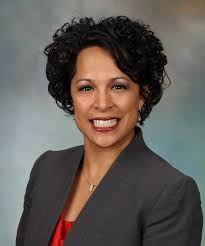 The majority of this year's overdoses involve fentanyl, a synthetic opioid and prescription pain reliever, and many are due to a combination of opioids and other drugs. In 2019, opioids were attributed to about 75% of overdose deaths in Wisconsin, and 14 of the 22 cases in La Crosse County that year involved fentanyl and four involved heroin.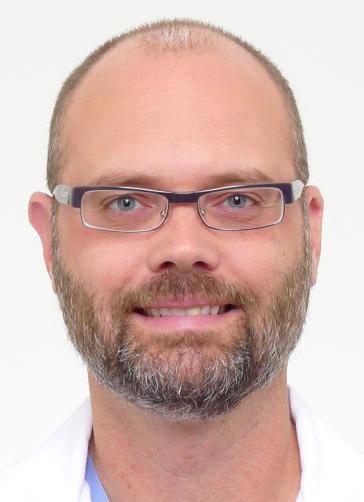 "We need to work faster, because in 40 states at least the number of overdose deaths have increased during COVID-19," says Dr. Halena Gazelka, Mayo Clinic Rochester anesthesiologist and chair of the Mayo Clinic Opioid Stewardship Program.
Two recent Coulee Region drug busts uncovered 140 grams of fentanyl with a $28,000 street value, and La Crosse Police Department Captain James Melby told the Tribune in September law enforcement is increasingly seeing the drug.
On a national level, the majority of opioids — 80% — are obtained through a legitimate prescription, Gazelka says, though not necessarily made out to the person ultimately using them. However, Dr. Cynthia Townsend of Mayo Clinic Pain Rehabilitation Center in Arizona notes, when it comes to the high, "the brain doesn't care if it's in a baggie or an orange bottle."
Satisfying the reward center of the brain is a way of managing during stressful times, and the pandemic is no exception. Many turn to food, some to online shopping, and others to narcotics.
"Some of the things that have impacted all of us with COVID are also important to those who may have substance abuse disorder or are susceptible to it," Gazelka says. Feelings of loneliness and fear and lack of socialization and instability, whether financially or in terms of daily routine, can spark emotional and mental distress that leaves people searching for relief.
"Normal coping strategies the rest of us may have aren't available necessarily to individuals with substance abuse disorder, and it's hard for them to say no to what has made them feel more comfortable in the past," says Gazelka, noting that reaching a baseline requires a higher dose every time, making addiction increasingly crippling as time goes on.
Opioid abuse, Gazelka iterates, is something that affects individuals of all age brackets, genders and incomes, and precaution is key as everyone is vulnerable. Unfortunately, funds for early intervention are largely limited across the board, as reactive services — overdose antidotes, hospitalizations — consume a great deal of financial resources.
To help more individuals outside a hospital setting have access to Naloxone, an opiate overdose antidote which reverses the effects of heroin and other opioids, Gundersen Tri-State this month began giving out kits with Naloxone, making it the first ambulance service in Wisconsin to do so.
Tri-State paramedics or other responders will administer Narcan in suspected overdose cases, and those who are revived and refuse transport for additional care will be given a "Leave Behind Overdose Safety Kit" with naloxone, a mask for rescue breathing, usage instructions and information on how to get help in the community.
Kits are also available to overdose patients who are brought to the hospital, and paramedics may also distribute the kits when responding to other emergency calls if opioid use is known or suspected.
"Our community has seen a substantial increase in overdose deaths this year. I believe this is due to the stressors associated with COVID-19 including economic factors, isolation and difficulty obtaining traditional mental-health and addiction services," Dr. Chris Eberlein, medical director for Tri-State and a Gundersen emergency services physician, said when the program was announced. "Those factors, coupled with reluctance to visit a hospital due to COVID-19 concerns, has made the addition of (Narcan kits) a crucial piece of the complex puzzle in our community's response to the opiate crisis."
While the pandemic has made nearly every facet of our lives more challenging, Townsend says the effects are devastating for those who have lost access to support groups, recovery meetings and social networks. Efforts to "rebalance," such as the use of prescription sleep aids, alcohol or controlled substances, can pave the way for abuse of these drugs and potentially spur the introduction of illegal substances.
Family members and friends should take notice of behavior changes in their loved ones, such as loss of interest in activities, reclusiveness, secrecy, changes in sleep or eating patterns, neglection of hygiene , lack of motivation or irritability. There is a shame associated with addiction, Townsend says, and having open conversations, led without accusations, can encourage honesty. Medical providers, she says, are not there to judge but to help.
In addition to reaching out to trusted and supportive individuals, those struggling with addiction or opioid abuse are encouraged to separate themselves from others who are using drugs, maintain a daily routine as best as possible and understand their triggers and find alternative ways of coping. While many recovery groups or meetings have been cancelled due to the coronavirus, virtual options are available and communication is key as addiction thrives in isolation. During a time when anxiety is high and socialization is limited, it is crucial, Townsend says, to recognize none of us are insusceptible to addiction.
"The moment we suggest we're not at risk," Townsend says, "is the moment we become more at risk."
Addiction recovery resources in La Crosse include the Coulee Council on Addictions, reachable at 608-784-4177.
Concerned about COVID-19?
Sign up now to get the most recent coronavirus headlines and other important local and national news sent to your email inbox daily.