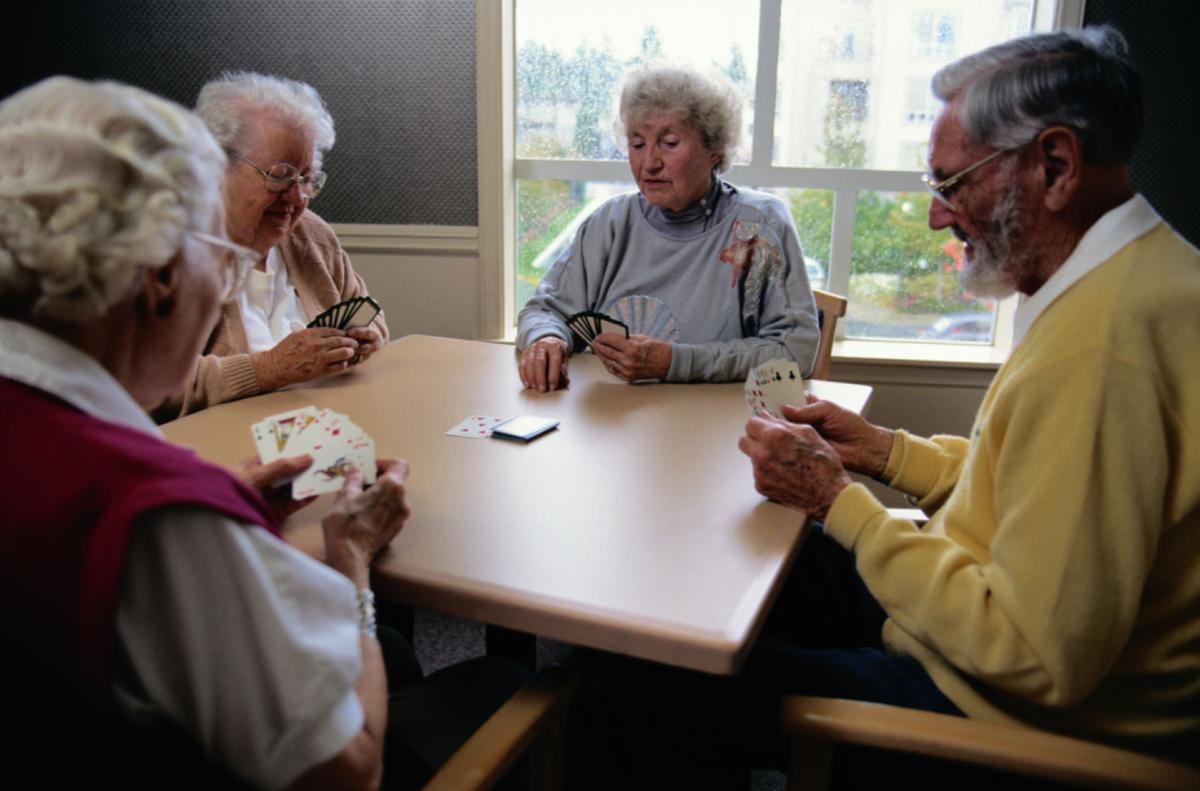 Opposition is mounting to derail Gov. Scott Walker's budget proposal to overhaul and/or dismantle programs that are national models in providing long-term care to 55,000 older and disabled individuals in the state.
Walker's plan, which blindsided long-term care stakeholders — including officials in the state Department of Health Services — would expand Family Care services from 57 counties to all 72.
In the process, it would revamp the way services are delivered through Family Care and abolish county-run Aging and Disability Resource Centers (ADRC) and a program called Include, Respect, I Self Direct (IRIS) credited with saving millions of federal Medicaid dollars each year.
A DHS report issued in February praised the programs for increasing "the availability of cost-effective community supports and services, which decreased the use of costly nursing home services."
That echoes praise that ADRCs have received from other sources, including one lauding them as "welcoming and accessible places where older people and people with disabilities can obtain reliable and objective information, advice, assistance in locating services, and applying for benefits."
Ironically, that comment is from Walker's proclamation of May as ADRC Month, which also praises ADRCs for helping individuals explore options and choose ways to maintain self-sufficiency without using nursing homes or other more expensive solutions.
Walker's budget proposal, which he says would save millions in state and federal money, ultimately would shift ADRCs from county supervision to private agencies and eliminate managed-care organizations, including Western Wisconsin Cares, in favor of large private insurers.
Legislators on both sides of the aisle question the plans.
"If it's not broken, why fix it?" said State Rep. Steve Doyle, D-Onalaska, also a county supervisor who was involved with making La Crosse County one of the pilot projects for Family Care and ADRCs in 1998.
Hundreds of people were on waiting lists for home care and other services at that time, but Family Care and ADRCs erased the queues by pooling money, Doyle said.
Although the future of Walker's plan is uncertain, the opposition is bipartisan, with some sentiment for less drastic changes, observers say.
"I would prefer remaining hands off," Doyle said.
Walker's proposals "really turned the system on its head," said State Sen. Jennifer Shilling, the Senate minority leader.
La Crosse County Aging Unit Director Noreen Holmes is concerned about replacing regional ADRCs with large insurers statewide, saying, "Are they going to fairly represent the options to people? If they are for-profit, I fear that they would steer people to things that would be better for their own bottom lines.
"ADRCs are very fair in talking to people to help them make the best choices," she said.
"This is a quality-of-life issue to provide care and keep people in their homes," Holmes said. "That is the cheapest place to give care."
ADRCs help people's funds last longer and aids them in staying in their homes, she said.
Audra Martine, the La Crosse County Health Department employee who directs the ADRC serving La Crosse, Jackson, Monroe and Vernon counties, said the office assists nearly 10,000 people a year.
Holmes, who said about 2,000 people in La Crosse County rely on Family Care, cited the example the potential impact on her niece, an adult with developmental disabilities for whom she is guardian. Her niece has had the same doctor throughout her life, Holmes said, but she might have to change if jurisdiction went to a statewide insurer.
"I'm not saying we are perfect, but it worries me to change for no reason," she said.
Similar concerns come from Tim Garrity, executive director of Western Wisconsin Cares, a regional MCO based in La Crosse that serves about 3,800 members in eight counties, about half of whom are in La Crosse County.
The agency is one of four MCOs statewide that would be forced out of business under Walker's plan, and there is a possibility that all eight MCOs would be wiped out.
"The bottom line is that the people we serve are the most vulnerable in the state," Garrity said.
The current system has saved hundreds of millions of dollars in Medicaid money, he said.
"The program has worked well, and we are way ahead of other states," he said. "If people in government want to change policies, they should do it through the normal channels," instead of injecting such major changes in the budget.
During budget comment sessions, hundreds of people spoke against Walker's plan, and nearly 300 local and state organizations have signed a resolution asking the Legislature to block the changes.
Walker also proposed major changes to SeniorCare, but most observers see bipartisan support to reject those plans, although there may be some tweaks.
The program helps about 85,000 Wisconsin residents 65 and older pay for prescription drugs. Walker wanted to force those applying for SeniorCare to enroll in Medicare Part D for prescriptions.
SeniorCare costs $30 a year, with copays of $5 and $15, while the average cost for Part D is $61 a month. That would increase out-of-pocket costs more than $700 a year, opponents say.