When Amy Hendrickson's son Hutson was diagnosed with autism spectrum disorder seven years ago, she and her husband reached out to other families facing the same challenges.
"Any time you surround yourself with other families that go through the same types of struggles as your family does having a child with different abilities, certainly you're able to share your triumphs, you're able to celebrate those small successes, but then you're also able to gain experience and gain expertise from those around you on how they handle particular situations," Hendrickson said.
Hendrickson — along with a volunteer committee that includes representatives from the city of La Crosse, La Crosse County, Gundersen Health System, Mayo Clinic Health System-Franciscan Healthcare and the La Crosse Area Autism Foundation — is heading up an effort to raise money for the All Abilities Trane Park at 15th and Chase streets, transforming the underused playground into a park for children and adults of all abilities.
Construction would begin in May with a grand opening in July 2019.
The seven-year effort began with the challenges faced by the Hendricksons and other families. They wanted to get together, but finding a place to meet was easier said than done. Children on the autism spectrum have a tendency to run, and there wasn't an area in La Crosse that provided the kind of boundaries to allow kids to play safely while the parents talked. The parents were forced to get creative, ending up in Stoddard Village Park with rolls of orange snow fence.
"We surrounded the whole playground area, and that really provided each family the opportunity to kind of share experiences, to talk, and to know that all of our kids were safe within that atmosphere," Hendrickson said. "It also provided (the kids) with kind of the visual cues they needed to know what area was fine to play in and what area was the unsafe zone."
Creating their own boundaries with temporary plastic ones wasn't ideal. The only fenced in area parks are dog parks. These families needed something better.
"That's really where the vision started from," Hendrickson said.
All abilities
From there, the idea grew to an all-abilities park that would serve not just children on the autism spectrum, but also adults, as well as children who use wheelchairs, and those with Down syndrome, spina bifida and other disabilities. Designed by River Architects of La Crosse and Damon Farber, a Minneapolis architecture firm that specializes in outdoor recreation, the park, which is expected to cost $5.9 million, will take up 2.8 of Trane Park's 6.9 acres with fenced-in play zones, a walking trail and a park building that seamlessly integrates accommodation for of a variety of people.
"(People on the autism spectrum) look at the world through a different lens, right?" said Hendrickson. "So they need different pieces. They may communicate a little bit differently, their sensory needs might be a little bit different from those around them, but generally if you put them in an atmosphere, they're able to connect in some way."
Mayo Clinic occupational therapist Katie Bakke, a member of the park's steering committee, said the committee is keeping those needs in mind as it works with architects.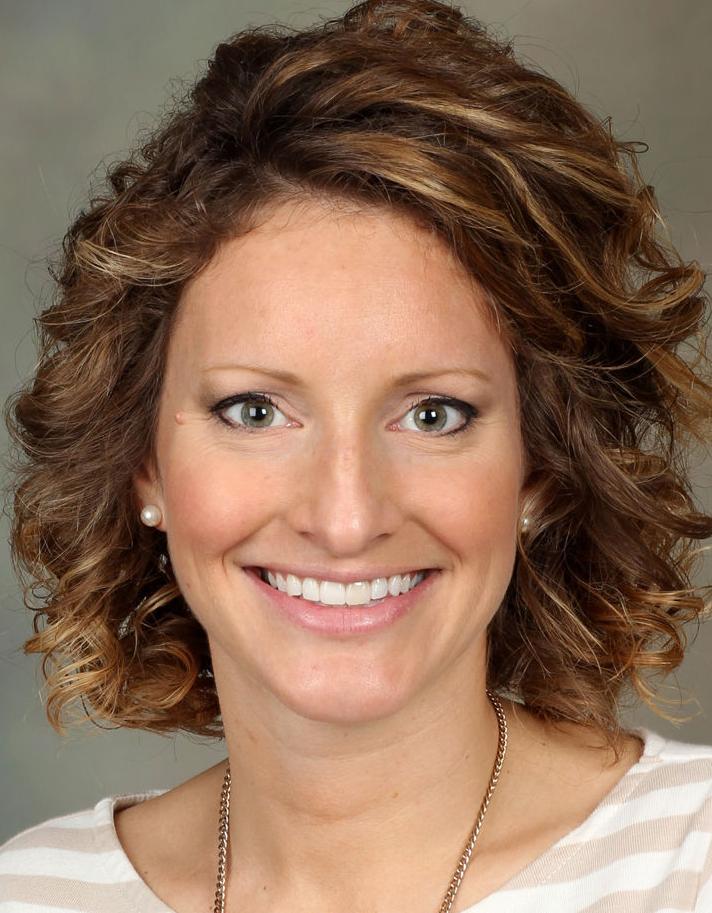 "We are continually putting on different lenses and saying, 'Is this meeting the needs?'" Bakke said.
For example, sandboxes will be up off the ground at seated-height, allowing children in wheelchairs to play without leaving their chairs, and areas where there are steps will also be accessible by ramp.
"There are climbing opportunities to climb upward, but there are also climbing opportunities to go horizontally," Bakke said.
The horizontal climbing equipment will allow users to climb slightly upward, while staying only a foot or so off the ground at all times, putting those people uncomfortable with heights at ease.
The design includes zones for sliding, climbing, swinging, spinning, swaying and early development. Each is designed to engage the senses in an educational way that's fun for everyone.
"We're looking at how this can be a positive and regulated sensory experience," Bakke said.
The regulation aspect is particularly important for people on the autism spectrum, who can be easily overwhelmed. There will be several small calming areas spaced throughout the park to give anyone who needs one a place to retreat.
"When an individual is in any given zone, they are allowed the capacity with just a few steps to retreat to one of those zones," Bakke said.
'Interaction at its finest'
Adam Weissenberger, president of the La Crosse Area Autism Foundation, was excited by the way everything is designed to be equally accessible to everyone.
"You're not giving a preference to a certain group, and you're not excluding a certain group," Weissenberger said.
Nobody has to sit there and watch someone else do something they want to do, he said. Everyone will get a chance to try.
Not only is that great for people who are disabled and tend to be excluded, but it also lets kids of all abilities play together, reducing the stigma of disability and helping children learn social skills.
"It's interaction at its finest," Weissenberger said. "I think for my son at this point, at age 12, socialization is a big thing. You want that socialization for your child. You want your child to interact and get to learn people and be around people."
While people tend to naturally think of children when they think of a park, parts of Trane Park's design are focused on the needs of adults. The walking path will include mile markers, and designers also are incorporating equipment to allow adults to work on balance, agility and strength.
"If there are adults who are using the park to walk around and they meet someone struggling, like a disabled vet or an elderly person, they're interacting," Weissenberger said. "I don't know if I'm being too naïve, but I think it's nice that people get to know each other as opposed to being on their phones."
Meeting a need
About 12,190 people older than 5 in La Crosse County have disabilities, according to the Cornell University Employment and Disability Institute and the National Institute on Disability and Rehabilitation Research, and more than 674,400 people have disabilities statewide. La Crosse County's Human Services Department serves 216 children with special needs and another 145 families are on the county's waiting list.
"We fund a lot of services to help children with special needs grow. With that, there's few places where a child with disabilities can learn and play side by side with someone who may not have those disabilities," said Human Services Director Jason Witt. "At the same time, that's one of the best things we can do developmentally for those children to grow socially to grow interactively with the world."
La Crosse County has committed $250,000 to the project, which Witt said would provide a treatment resource environment not only for the county, but also for local health care providers and other private organizations such as Riverfront.
"It's a benefit for all children and families, and closes the gap for those families who don't have those options that children without special needs currently do," Witt said.
After a group of parents, including Hendrickson, approached Witt, he knew he wanted to help. Not being a parks guy, he arranged a meeting with someone who is: city of La Crosse Parks and Recreation Director Steve Carlyon.
Carlyon admits to being initially confused about the problem, explaining that all the city's parks comply with the Americans with Disabilities Act. But it didn't take long for him to see the issue, especially after he heard about how some parents were taking kids to the dog park.
The need has been there for some time and has been ignored for too long, he said, adding, "It's no longer appropriate to not hear the need for children with disabilities and autism to have a safe, comfortable, adequate place to play."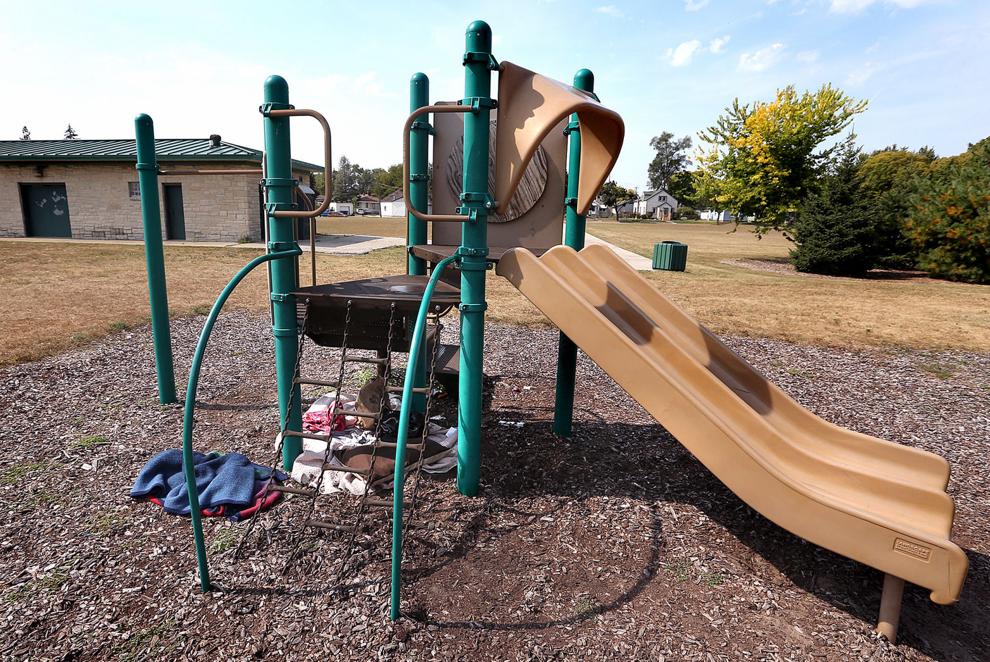 Trane Park
Carlyon initially suggested Powell Park as a location, but after hearing concerns that that spot — on the corner of Jackson street and West Avenue — would be too stimulating and distracting due to the heavy street traffic, the city decided on Trane Park.
"Right now, it's just kind of an open area," Carlyon said about Trane Park, adding that it doesn't see a lot of use of the fields or tennis courts.
The location also would be convenient for Riverfront and Chileda Institute, both of which serve people with special needs and are only blocks away.
The city has committed $800,000, and the founding group is preparing to apply for grants and seek donations to get the project off the ground, with plans to begin construction in May 2018 for a July 2019 grand opening.
"It's a very challenging program to try and put together, because it's too easy to not do anything," Carlyon said.
There are very few parks designed along the same lines, with the only one that comes even close being in Palo Alto, Calif. However, committee members said that uniqueness will benefit the entire La Crosse area.
"La Crosse can be on the map for really creating and being at the forefront of creating a community where we strengthen our inclusion," Hendrickson said.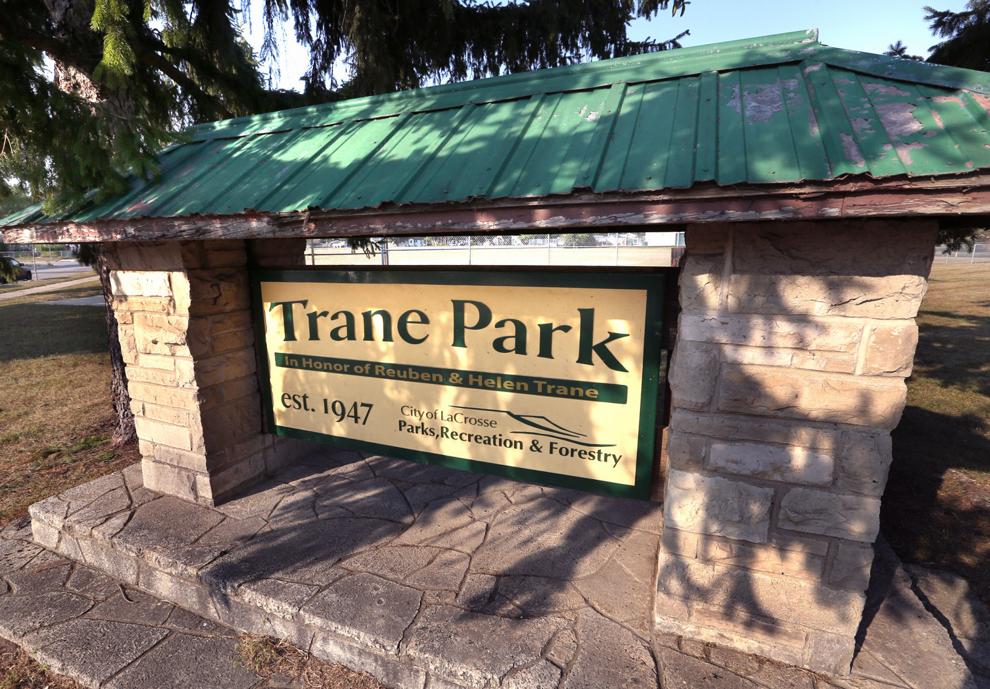 That will draw not just people from La Crosse County, but also people from throughout the Coulee Region and possibly even farther.
"Our vision for the park isn't that it just ends there, that it ends at a playground or a park," Hendrickson said. "The vision is that we continue to engage community sponsors and our local schools and our local health systems so that it becomes part of our culture and our engagement from a community perspective."
That sense of community is invaluable to parents such as Hendrickson and Weissenberger as they consider where they want to live.
"It's never going to just be a park. It's the concept — I don't know, maybe I'm pie-in-the-sky — but it's the concept of what community should be," Weissenberger said.
The committee also expects the park to serve as an educational tool for the University of Wisconsin-La Crosse, Viterbo University and possibly even Winona State University, allowing students to get hands-on experience working with children and adults with disabilities.
"Because of the interest we've received from people coming to ask us what's going on and wanting to be a part of it, we really feel like we'll be able to get this going sooner rather than later," Weissenberger said.