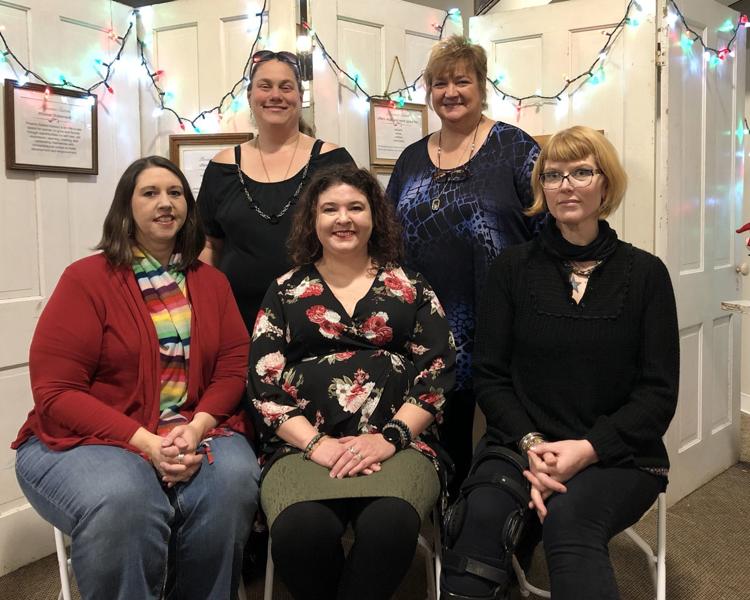 The symbolism of the phoenix rising from the ashes is near to the hearts of the five founders of a new establishment, and its message of hope is one they hope to impart to others in the community.
On Friday, the Phoenix Sisters officially opened at 115 Fifth Ave. S,, the combination retail and personal development center offers a place for local artisans to sell their work, people to explore their creativity and, most importantly, serves as a welcoming and safe environment for those who are struggling.
"Each of us has hit rock bottom at some point in our life and had to start over," said co-founder Jessica Cook. "We wanted to help other women (in that situation)."
Cook, along with Chandra Cox, Becky Wilhelm, Elizabeth Digby-Britten and Sara Jane Whitewater, began discussing the concept of the Phoenix Sisters in July and started furnishing their Downtown pop-up shop in early December.
The women rotate staffing the facility — open 10 a.m. to 5 p.m. Tuesday through Saturday and 11 a.m. to 4 p.m. Sunday — and have seven vendors who rent a booth to sell handcrafted jewelry, mosaics, paintings, crocheted and knitted items, and hot coffees.
"People don't always have the money to start a business, but they are immensely talented," said Whitewater, herself an artist specializing in found-object creations. "We want to take their talents and efforts and put them together and use each other to rise up."
Whitewater has a special empathy for those in need of a helping hand, herself "at rock bottom all the time." Struggling financially, Whitewater also has severe health and mobility issues and finds purpose in giving to others.
You have free articles remaining.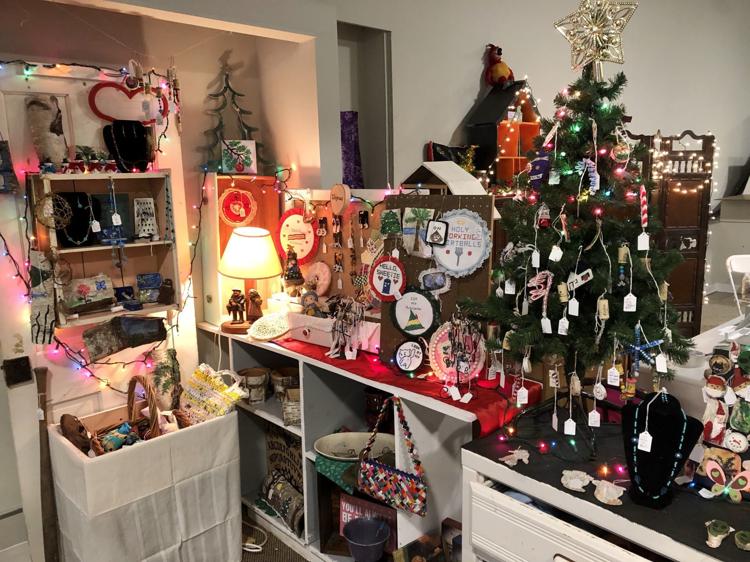 Cook, who has been out of work since having a stem cell transplant seven years ago, similarly finds fulfillment in lifting people up in times of turmoil.
"I had a lot of depression from feeling kind of useless and like I couldn't contribute to society," said Cook, whose health and memory issues make consistent employment difficult. "I had these fears of what if and what can I leave as my legacy at the forefront of my mind for awhile, and this gives me the opportunity to help others who have been through worse than I have."
Phoenix sisters — which embraces individuals of all identities, races, religious affiliations and income levels — plans to host fitness sessions, paint-and-pour classes, trauma-based therapeutic events, personal development workshops and "rage yoga," which combines poses and yelling for a cathartic experience.
Whitewater and Digby-Britten, who both sell their art at the pop up-shop, will likely lead crafting courses. A sexual assault survivor, Digby-Britten has found healing in creating birch-bark art and cross stitching.
Working to achieve nonprofit status and apply for grants, the women are currently funding Phoenix Sisters through vendor fees, event hosting and renting costumes for plays or special occasions. Wilhelm is a gifted seamstress and has "her own theater department," with hundreds of elaborate gowns and ensembles in her arsenal.
The Phoenix Sisters soon will have a baby-changing and nursing room, open to anyone to use as needed. Donations of furniture, art supplies, used toys and grocery bags are being sought for customer and patron use.
Designed to be "a safe place for women to grow and flourish," the founders hope community members find empowerment and camaraderie at Phoenix Sisters.
"We want to be a community of women who support one another," Cook said.