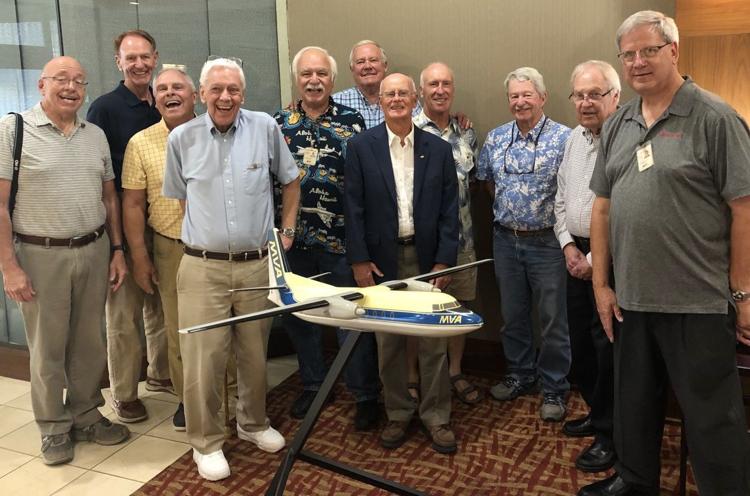 It's been nearly four decades since Bruce Warhanik last sat in the cockpit of a Mississippi Valley Airlines plane. But when he pinned his co-pilot wings to his lapel for the first time in 38 years on Friday, it brought back a rush of pride.
"It made me feel good," Warhanik, 72, said.
Warhanik joined 22 of his fellow MVA pilots this weekend for a three-day reunion, congregating Friday for dinner at the Radisson, Saturday for a visit to the Holland Air Park hangar and memorabilia sharing, and Sunday morning for a farewell breakfast. Flying in from across the country, all but about six of the living pilots and copilots to serve the former La Crosse airline, in operation from July 22, 1968, through 1985, made the gathering. For many, it was the first time they had seen each other in 30 to 50 years.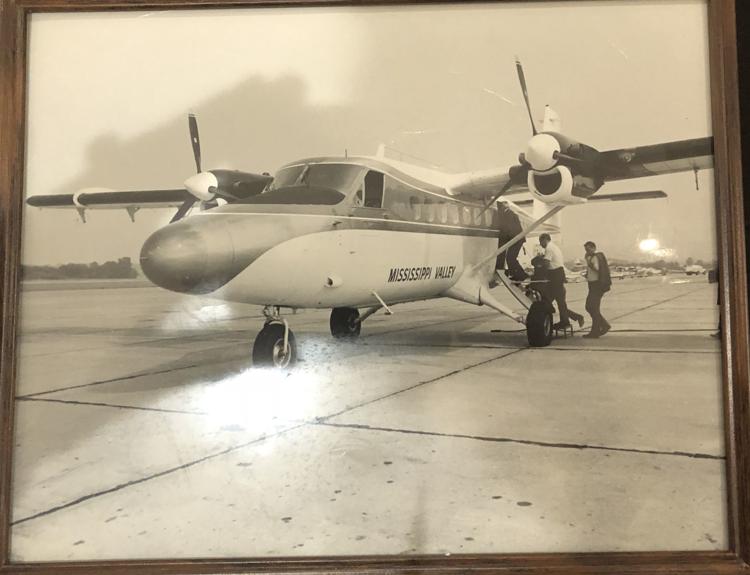 "I literally started tearing up," said Craig Blechta, 69, of Florida. "Some of these guys I thought I'd never see again. It means a lot."
Warhanik, of Onalaska, and Blechta began planning the reunion 10 months ago, Warhanik doing a deep dive on the internet to track everyone down.
"I felt like Columbo," he quipped.
MVA was founded as Gateway Aviation, with flights from La Crosse to Chicago and Milwaukee on DHC twin otter planes, and renamed Mississippi Valley Airways in October 1969. During the next four years, the company, founded in part by Herb Lee, who purchased WKTY from the La Crosse Tribune , Norm Elsy of Chicago and Chuck Draine of Winona, expanded operations to the Twin Cities, Dubuque, Winona and Prairie du Chien.
In 1982, operations were moved from La Crosse to Moline, Ill. In 1985, the company merged with Air Wisconsin.
"I really think we started an operation that filled a niche," Warhanik says. "A big-time airline in a small town."
For Warhanik and Blechta, MVA was their first piloting gig, having previously worked as flight instructors.
"If (MVA) hadn't happened, there's a good chance we wouldn't have gone on to do what we did," Blechta said of the starting point of his career.
Bob Bolinger, 82, of Tennessee was a corporate airline pilot before taking a job at MVA as a commercial pilot.
"It was one of the best jobs I ever had," Bolinger says.
There were just five pilots when Bolinger came on — the first captain hired was Buzz Sundin, 75, of Florida — the number near tripling by 1972. Two planes were in operation the first year and following the twin otters were a Beechcraft 99 and a prototype Swearingen Metroliner pressurized twin turboprop airliner.
Back in the 1970s, Bolinger says, "We were cowboys — we'd do things no one had ever done," and the atmosphere inside the aircraft was much different. The cockpit was rarely closed, with passengers wandering in and out to chat and hear about the inner workings of the plane. On the downside, the lack of radar on the planes made for a guessing game when it came to inclement weather. During one particularly bad storm, Bolinger recalls looking to see Warhanik reciting "the Lord's Prayer. ... There was nothing to do but hang on and enjoy the ride."
Warhanik always seemed to be on duty when turmoil struck, in the copilot seat during the only two incidents in MVA's history.
"You don't want to fly with me too much," he joked.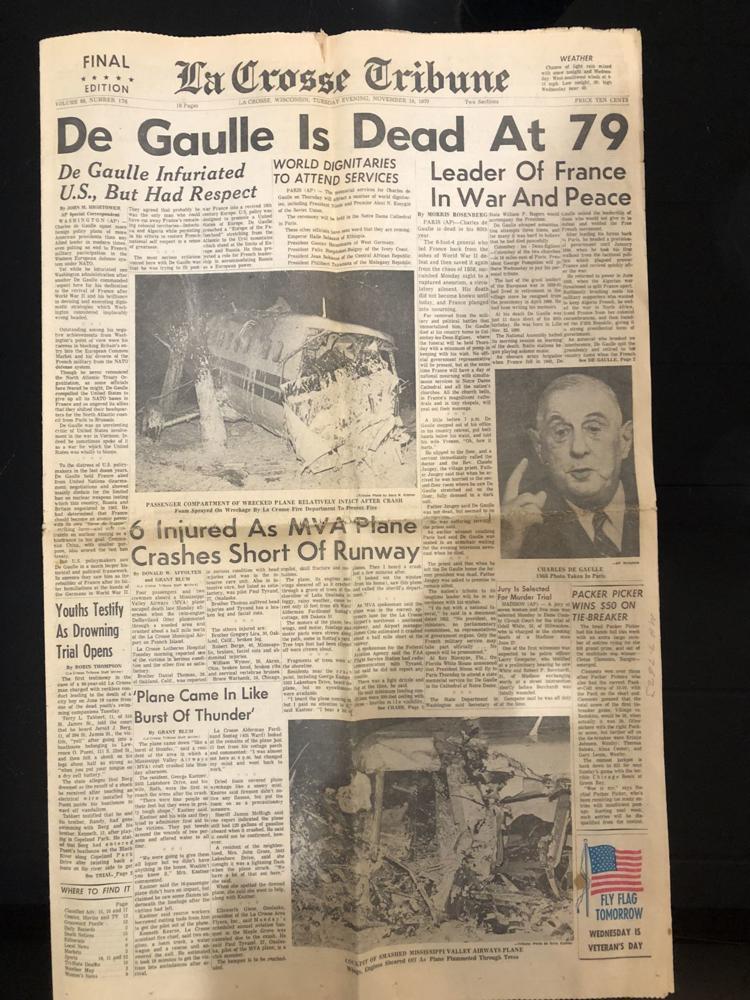 On one flight, a goose flew into the windshield and on a flight to Winona on Nov. 9, 1970, Warhanik, pilot Paul Tyvand and four passengers narrowly escaped death when their DeHaviland Otter plummeted and crashed a half mile from the La Crosse Municipal Airport.
"The motors of the plane, two wings, and motor, fuselage and motor parts were strewn along the path. ... Tree tops that had been clipped off were strewn about," stated a La Crosse Tribune front-page article.
Tyvand was in intensive care with a broken leg and cuts after the crash, according to the article, and Warhanik had a skull fracture and contusions. Warhanik recalls having metal pieces stuck in his leg and his head split wide open. There were, astonishingly, no fatalities.
"That airplane is built like a tank," Warhanik said. "The twin otter is the (safest) plane to crash in."
Despite the harrowing incident and his injuries, he says he didn't hesitate to get back in the co-pilot seat.
Warhanik says working for MVA was the job of a lifetime, and Bolinger says his career was "one of the most rewarding experiences in the world."
Bollinger wore his silver name tag for the reunion, like Warhanik having not donned the prestigious pin in decades.
"The last time I wore this," Bollinger said, "I was called 'captain.'"
---
Ace Telephone Association
A G Cooperative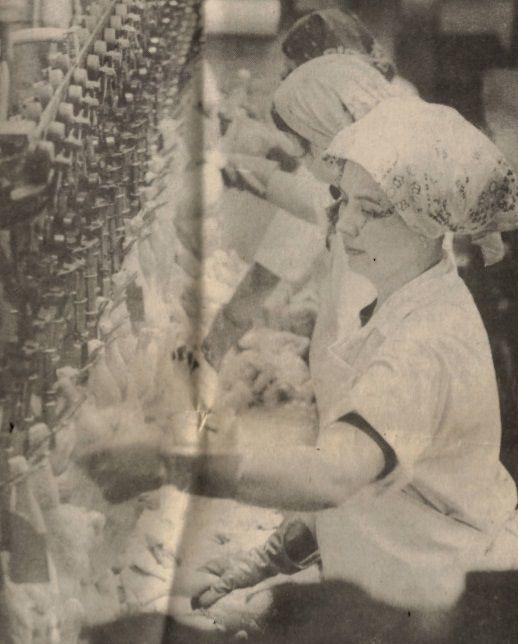 Allen's department store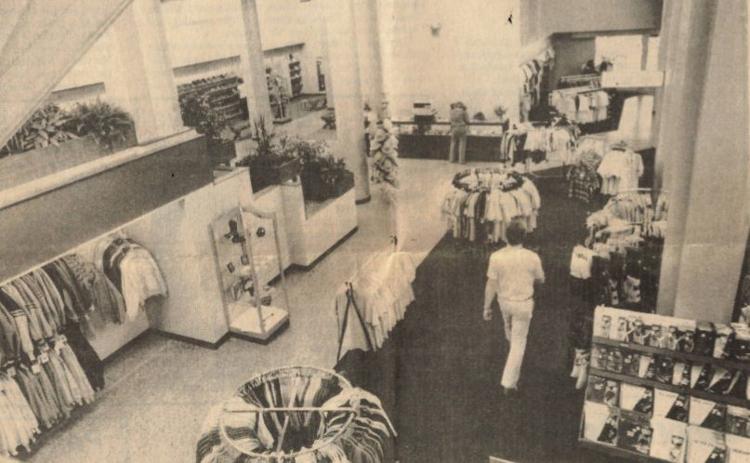 Alley Kat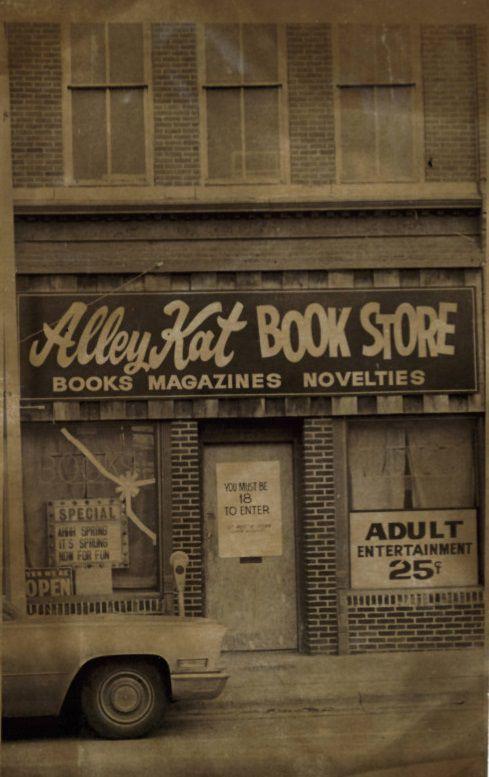 Allis Chalmers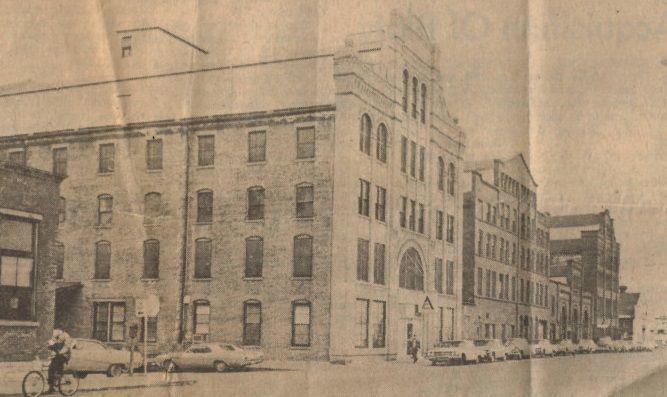 Amtrak
Ardie's Restaurant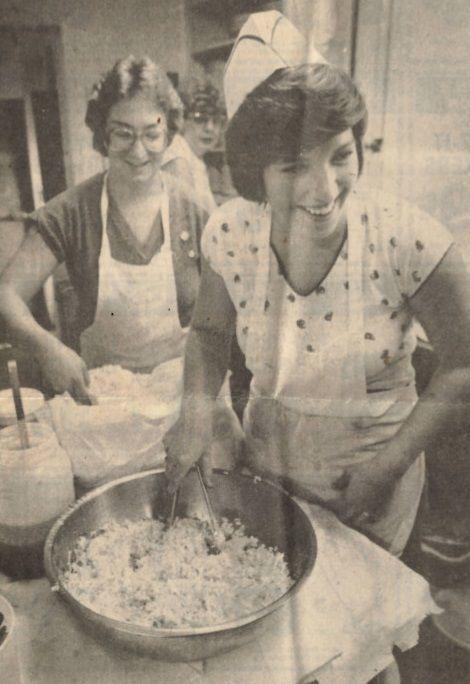 Arenz Shoe Co.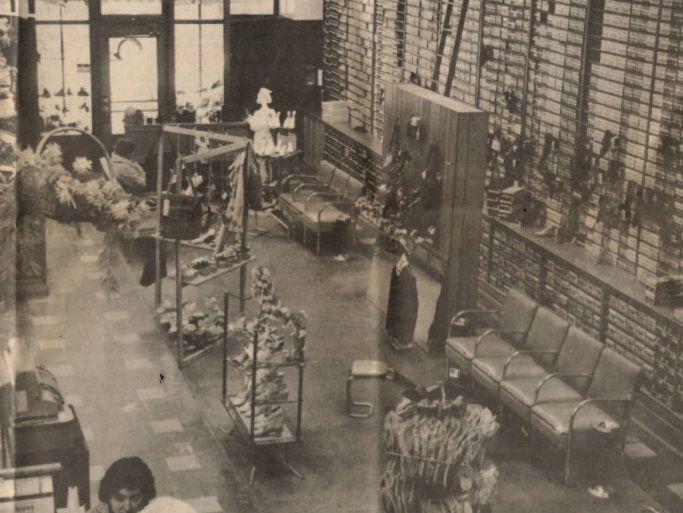 Ashley Furniture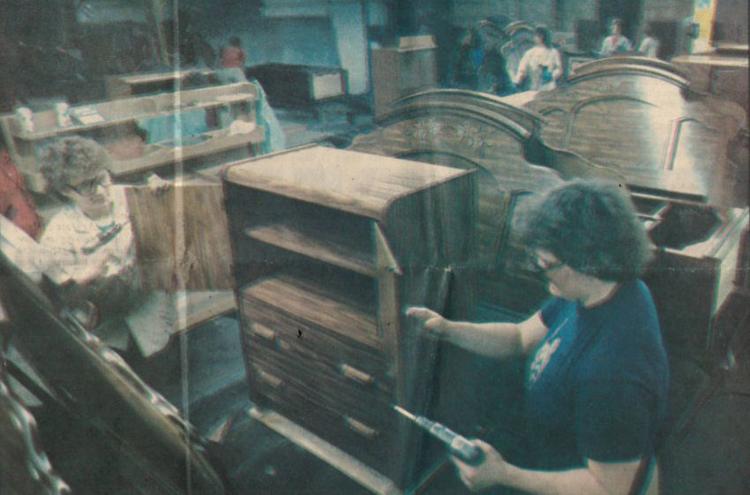 Auto-Lite

Bartl Brewery
Barney's Cheese Factory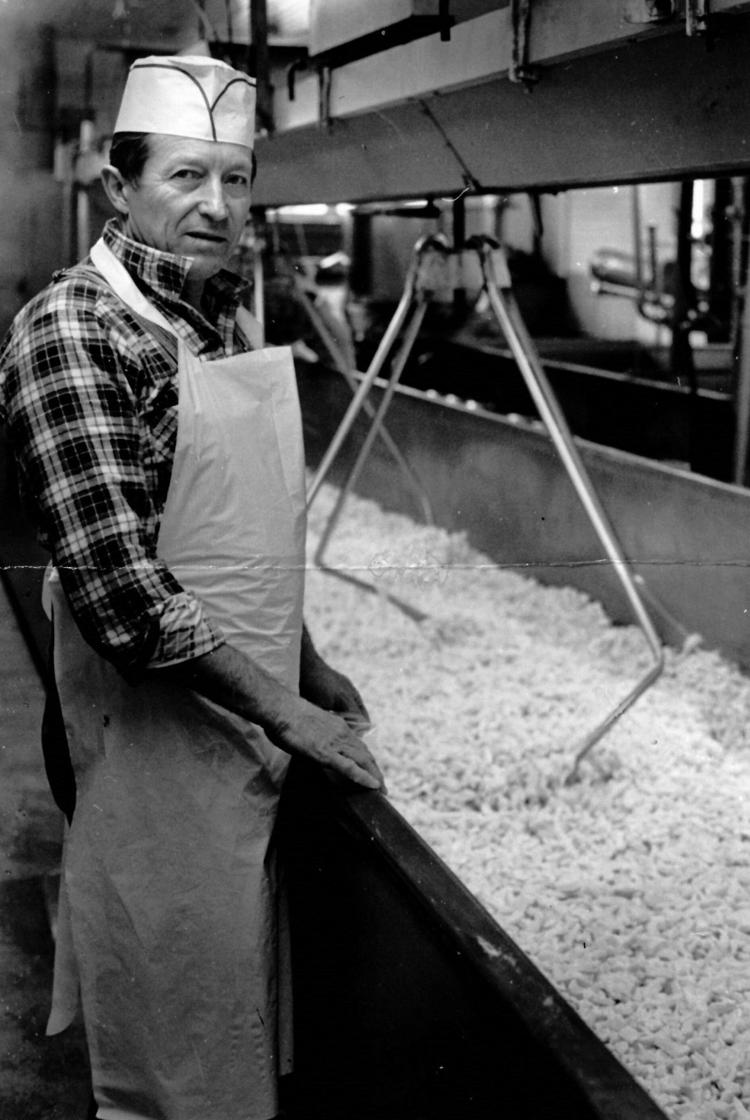 Baus Catering Service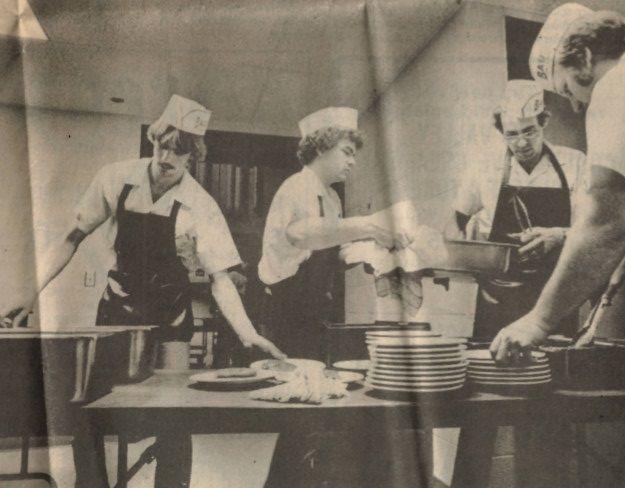 1976: Ben Franklin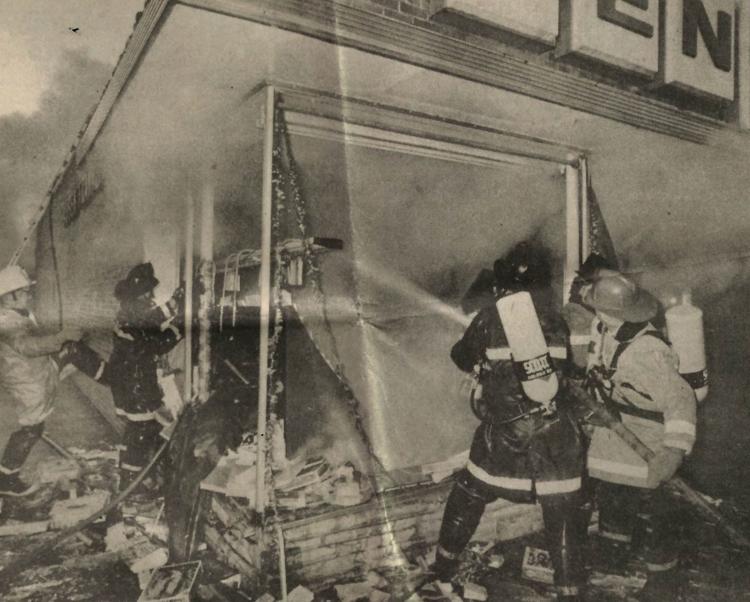 1971: Behind the Brewery Gallery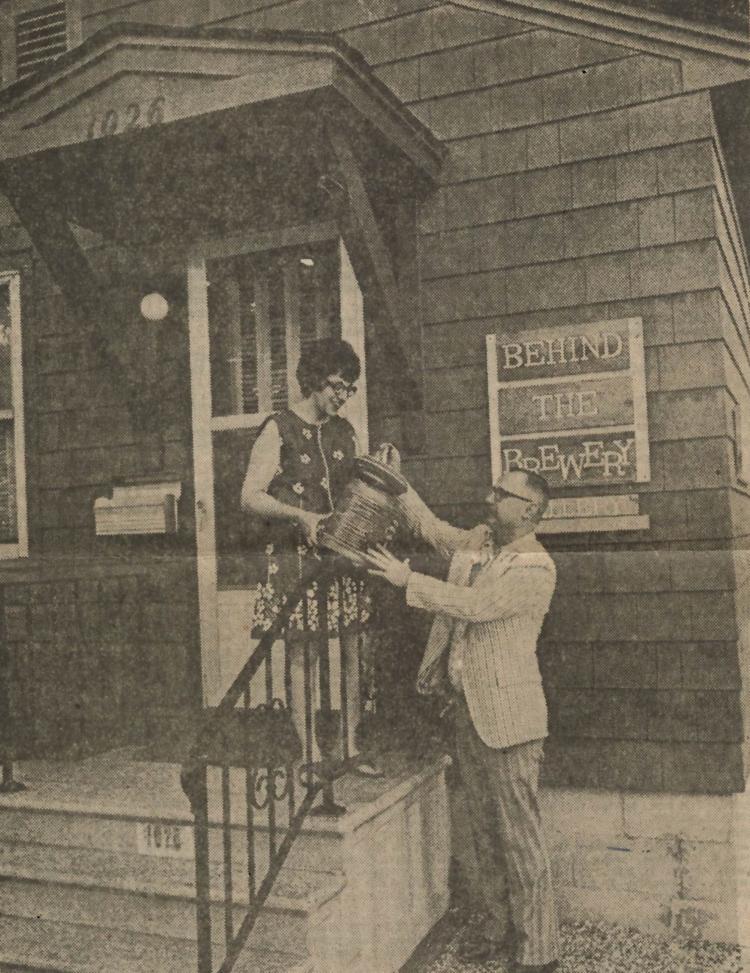 1962: Bell Discount Store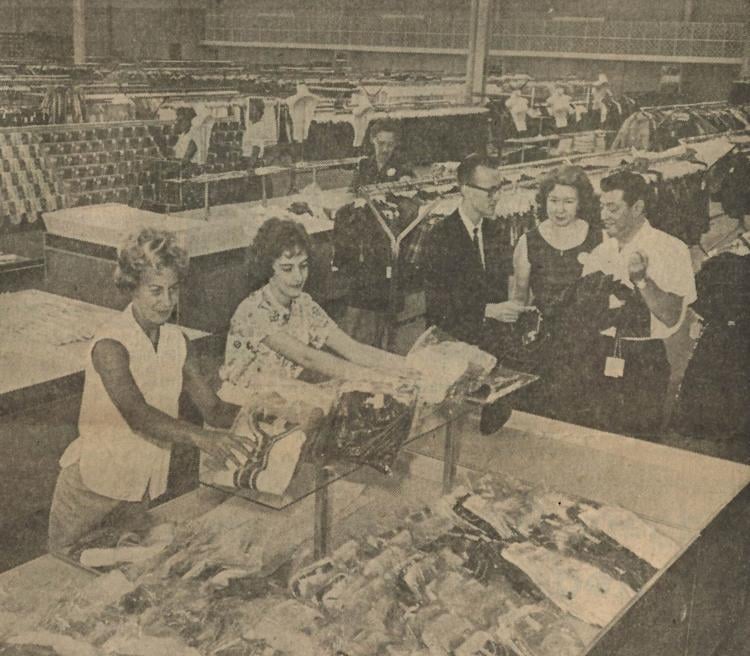 1977: Bert's Magic and Fun Shop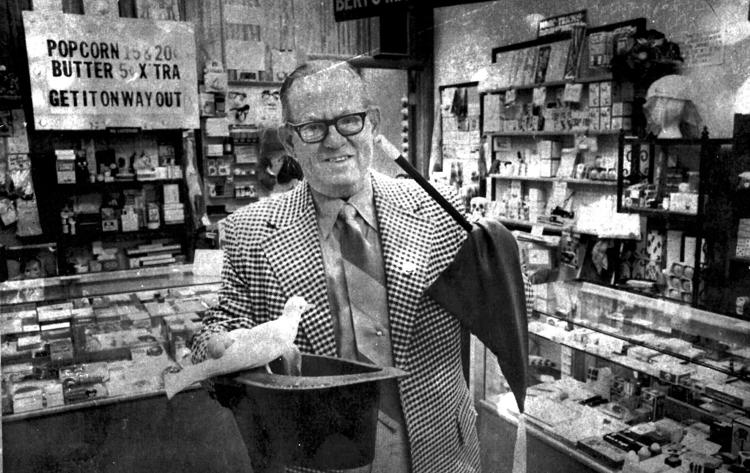 Blue Tiger Lounge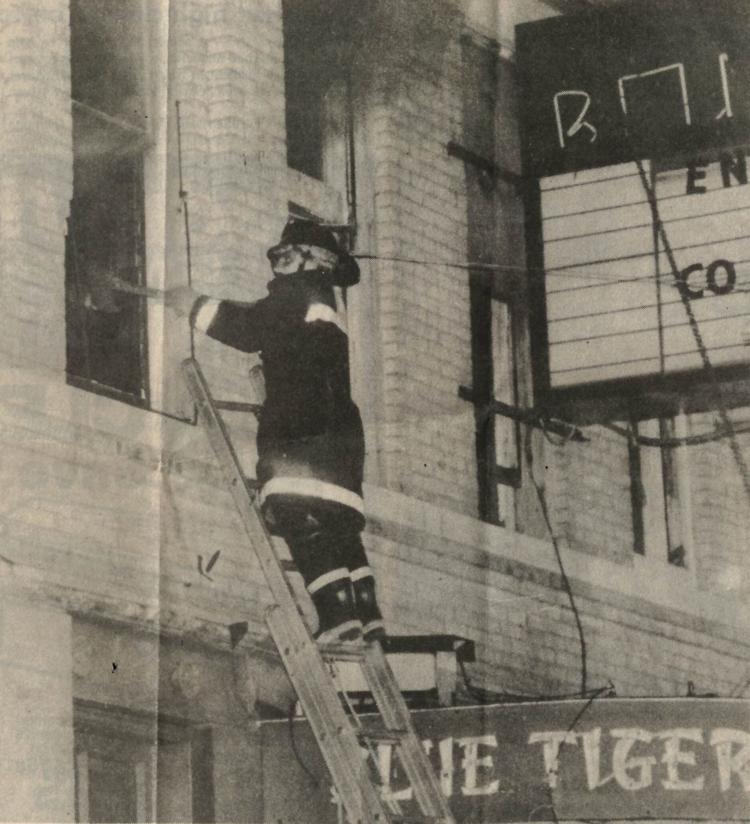 Big River Cattle Co.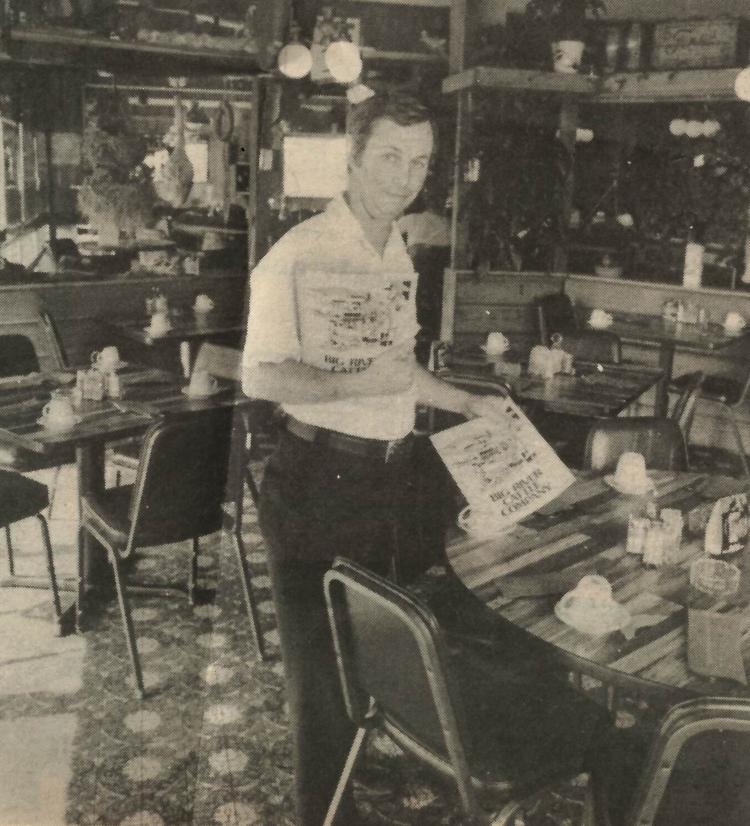 Big Dipper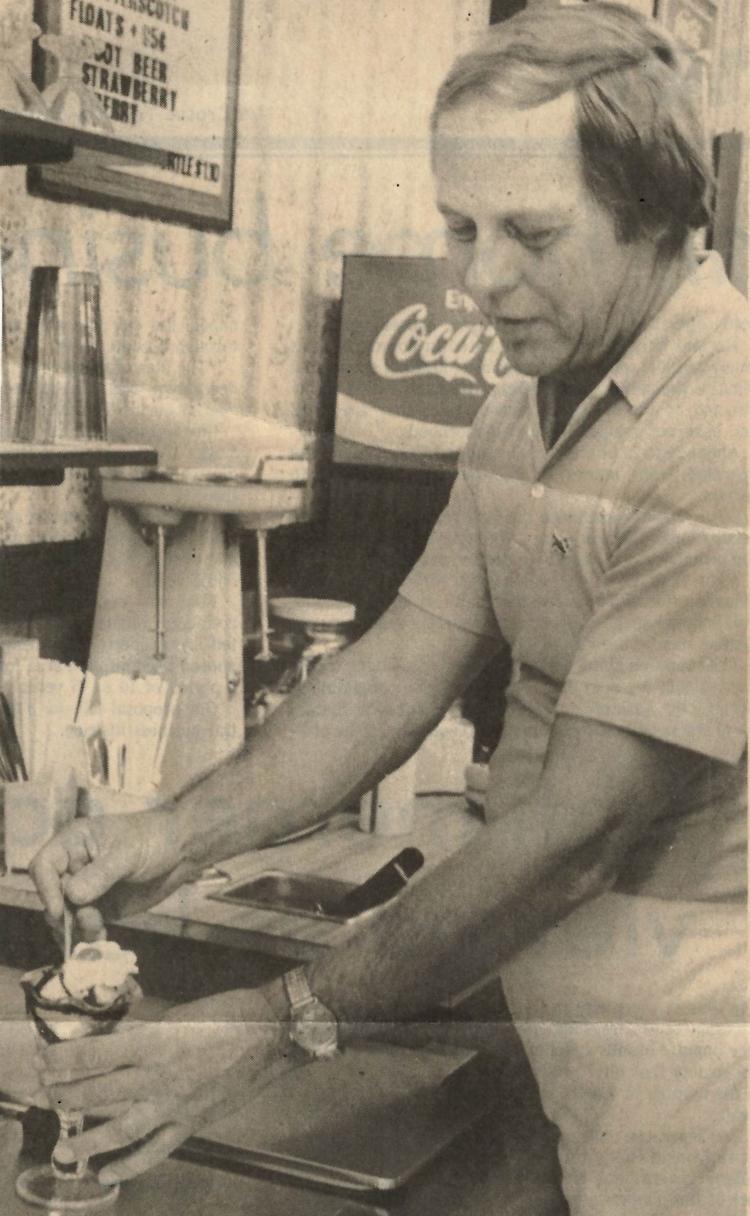 Bon Appetit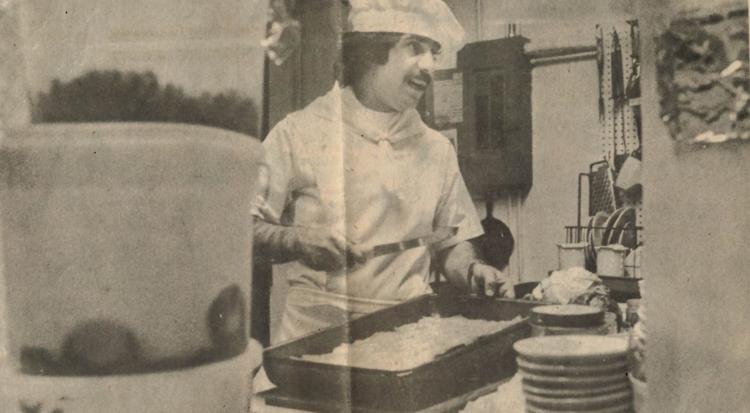 1975: Bodega Lunch Club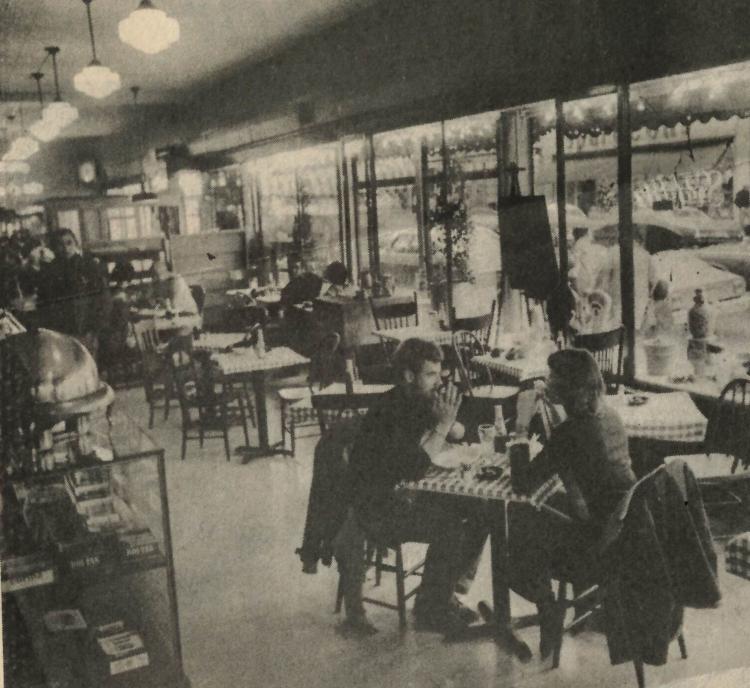 1973: Book Exchange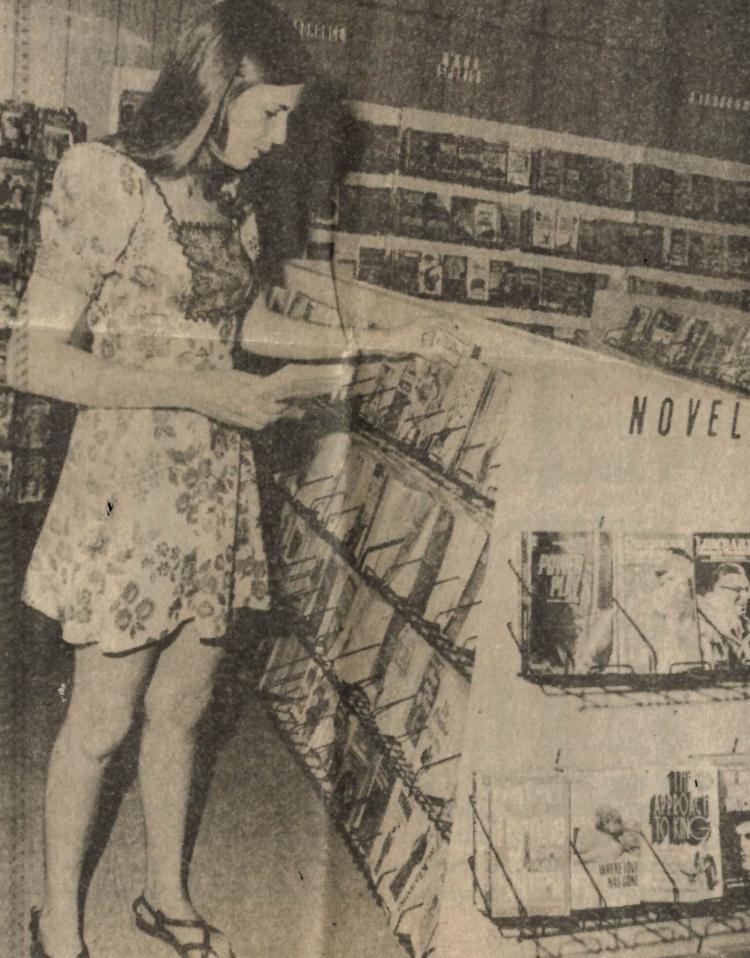 1923: Borgen's Restaurant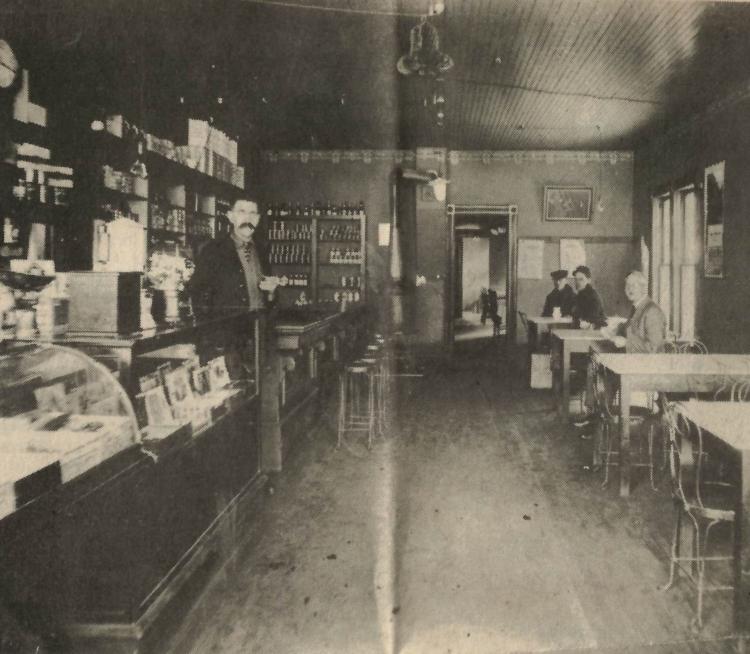 1971: Bridgeview Plaza Shopping Center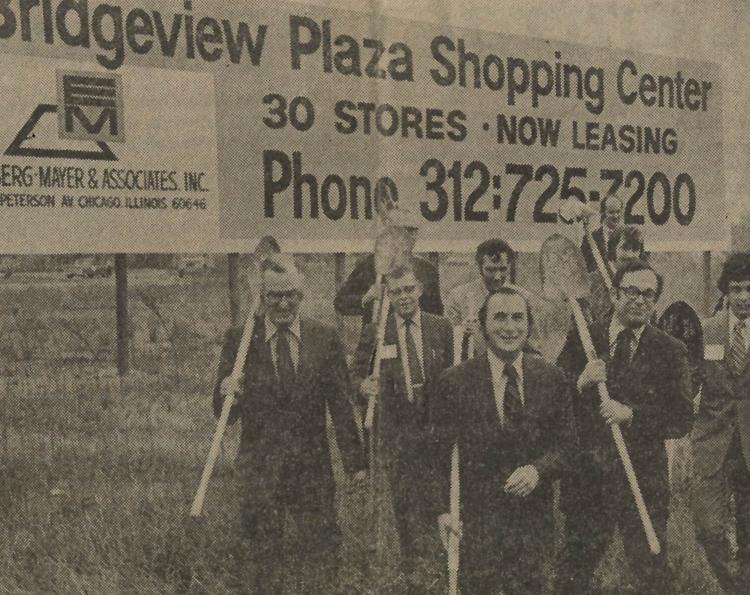 Bridgeman's Ice Cream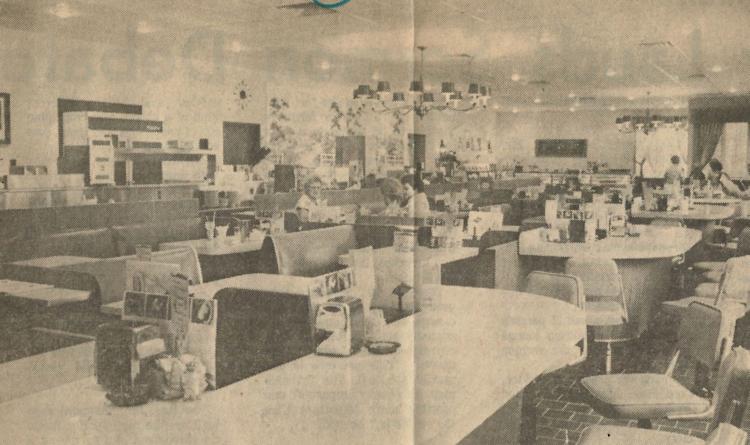 1985: Century Telephone
Circus Supper Club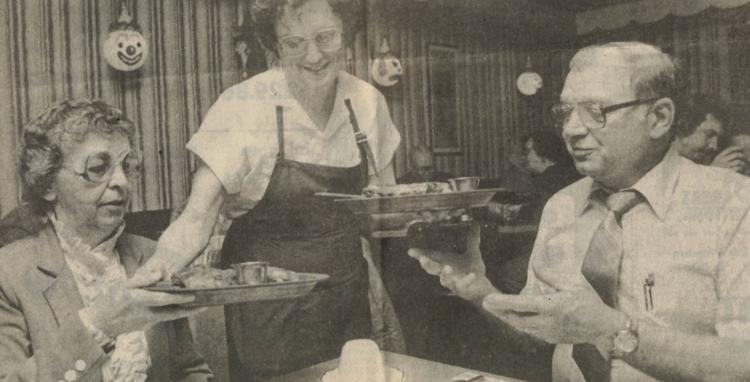 ComputerLand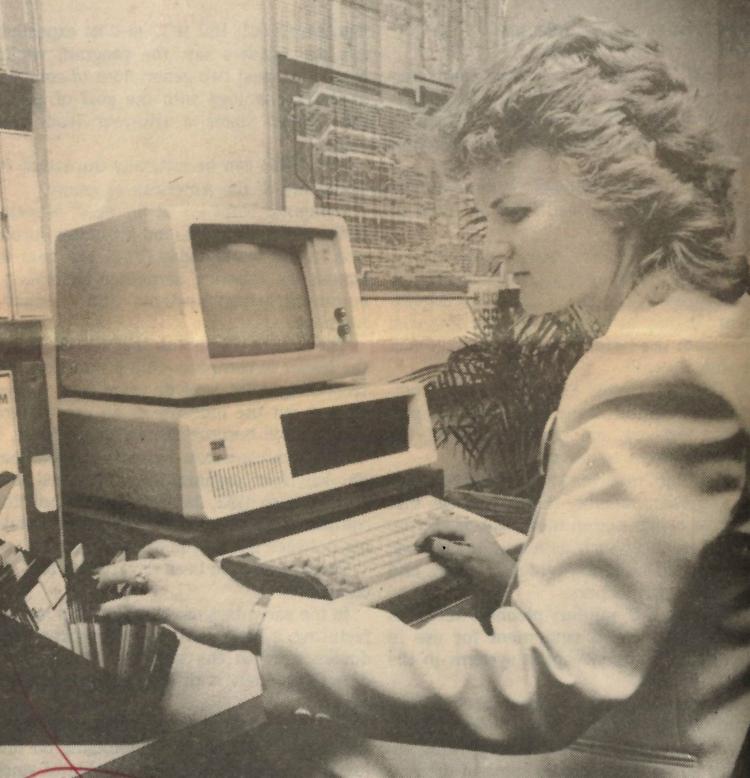 Cavalier

Chop House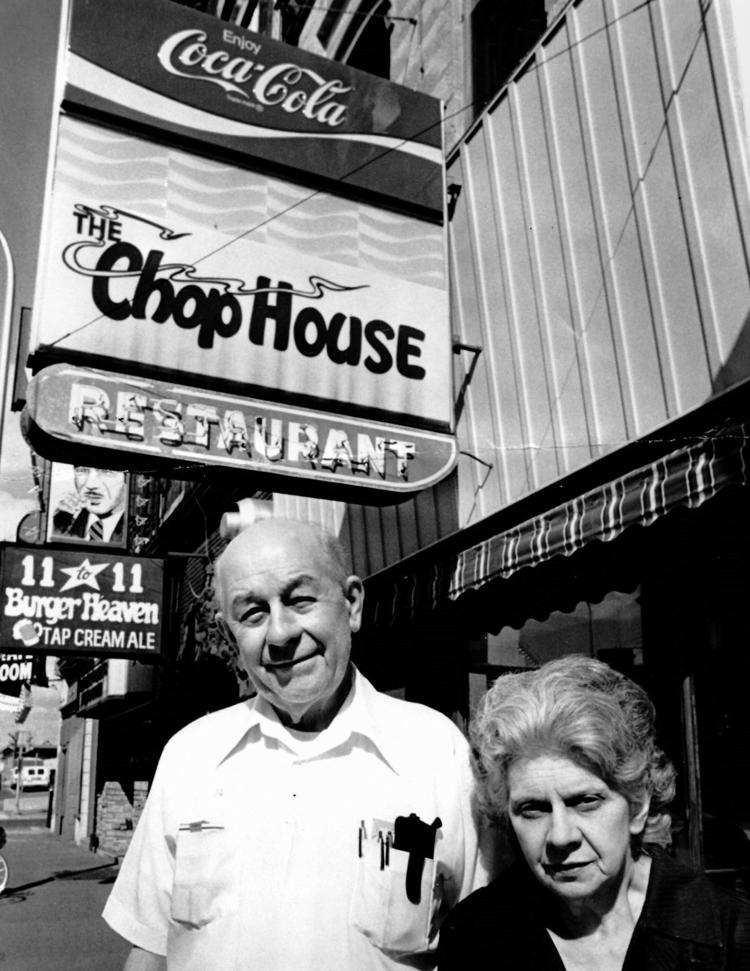 1979: Carriage House of Fashion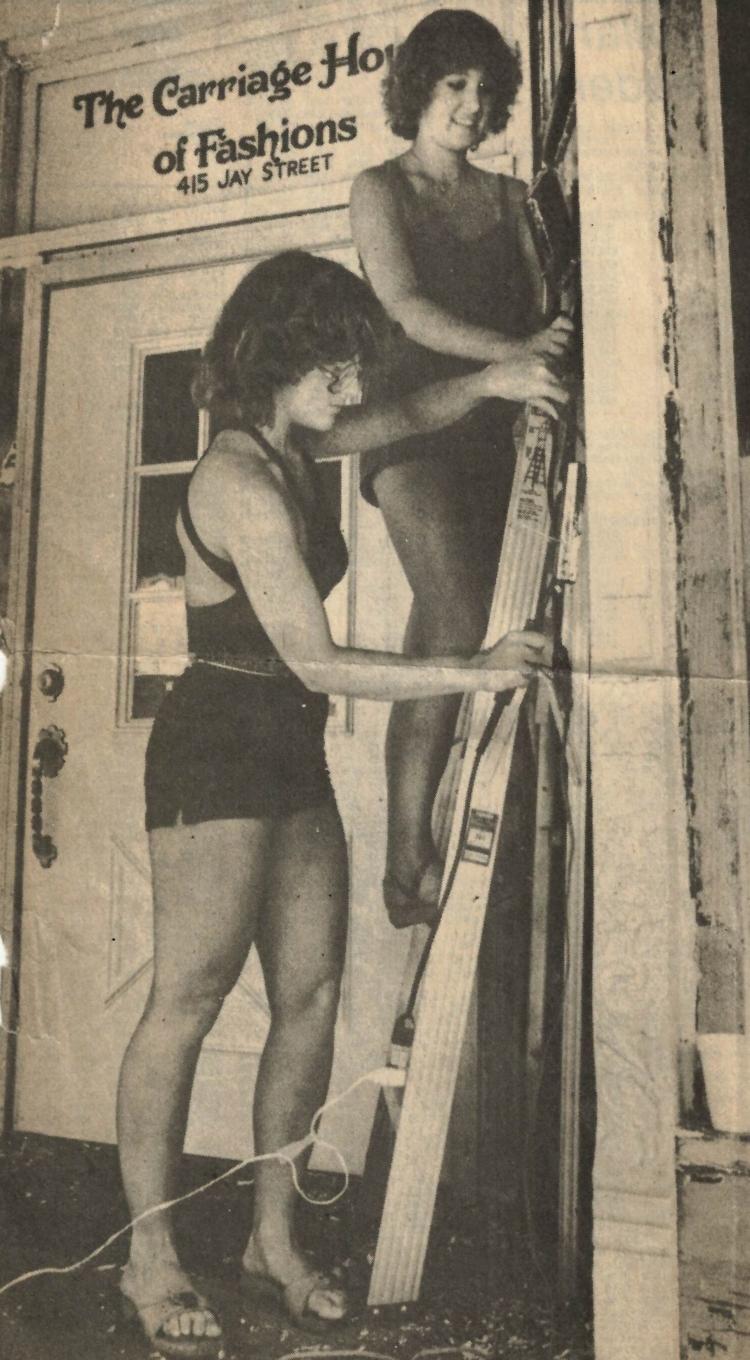 Cheddar 'n Ale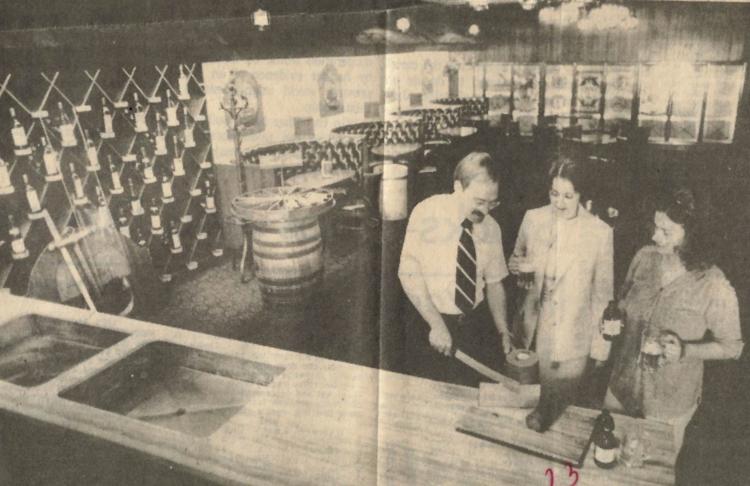 Clothes N' Counter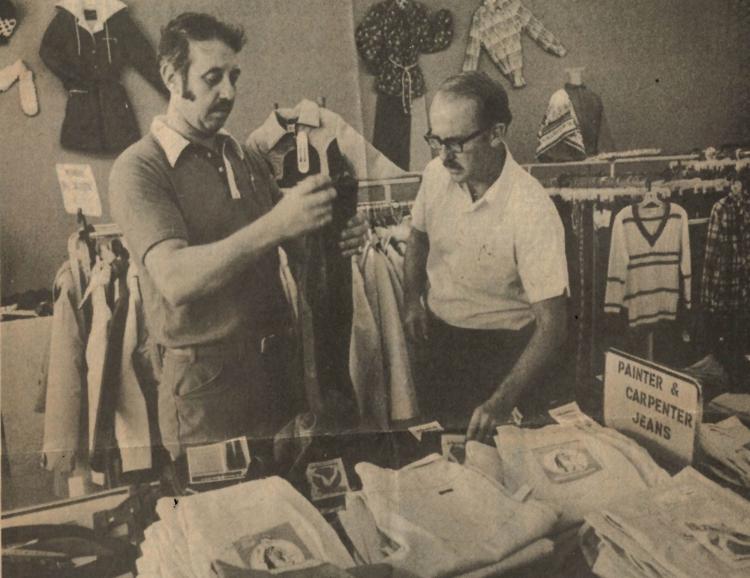 1974: Caravel TV Sales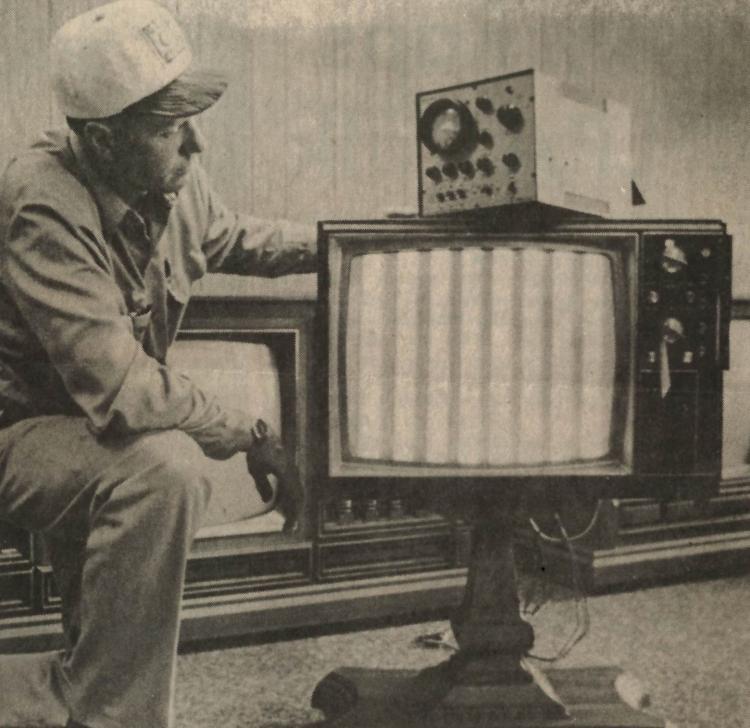 1973: Coney Island
Coulee Golf Bowl
Coulee Bank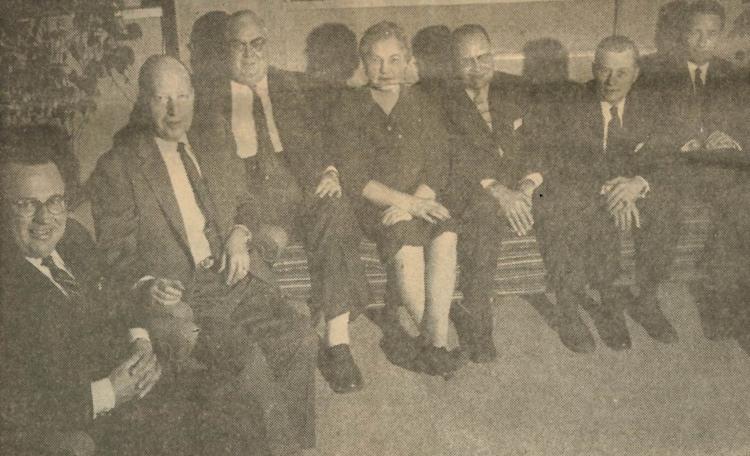 Coast-to-Coast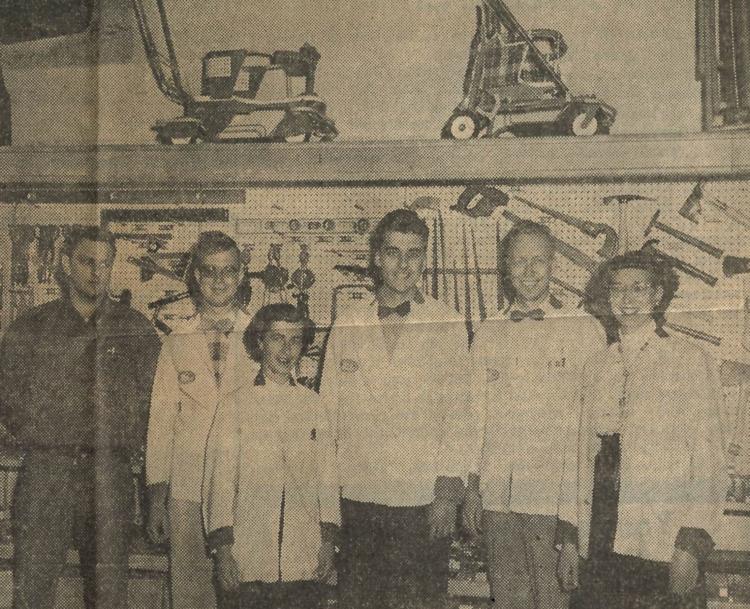 1954: Crescent Jewelers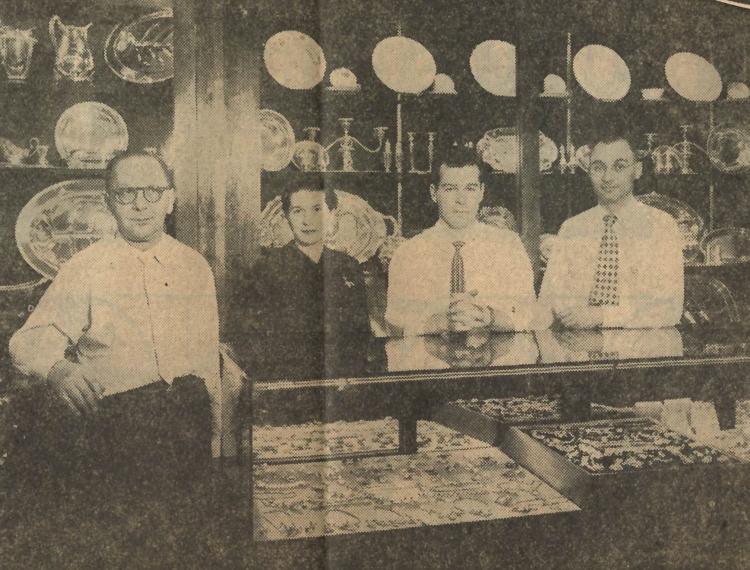 1954: Community Camera Center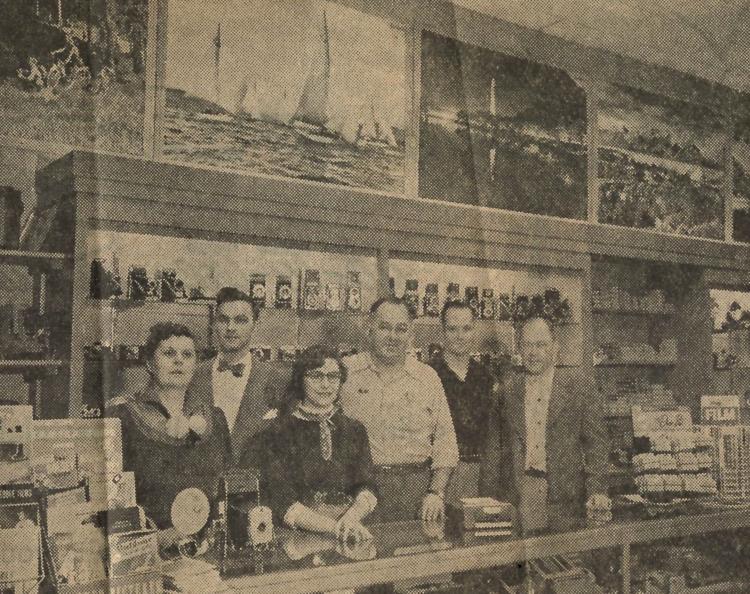 Cub Foods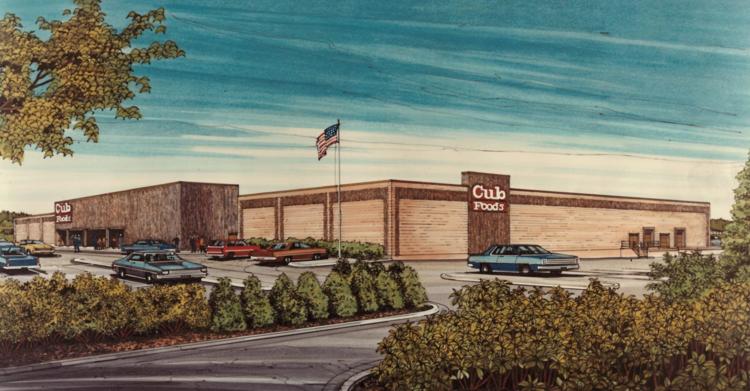 Don's Seldom Inn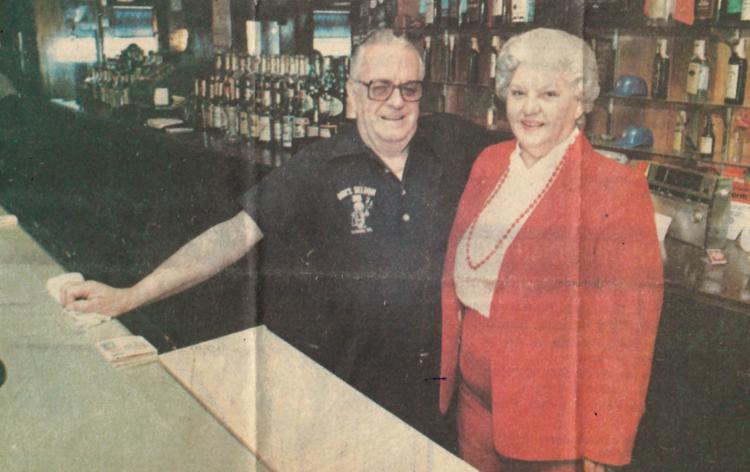 Dee's Gasoline Alley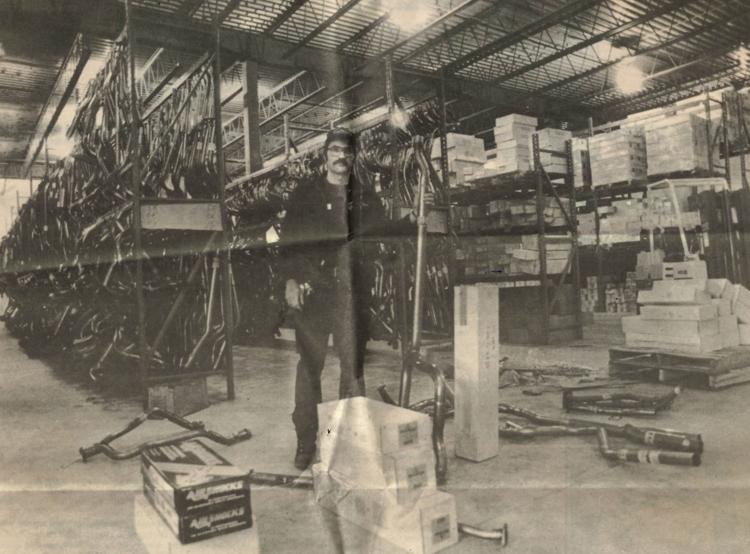 Dairyland Power Cooperative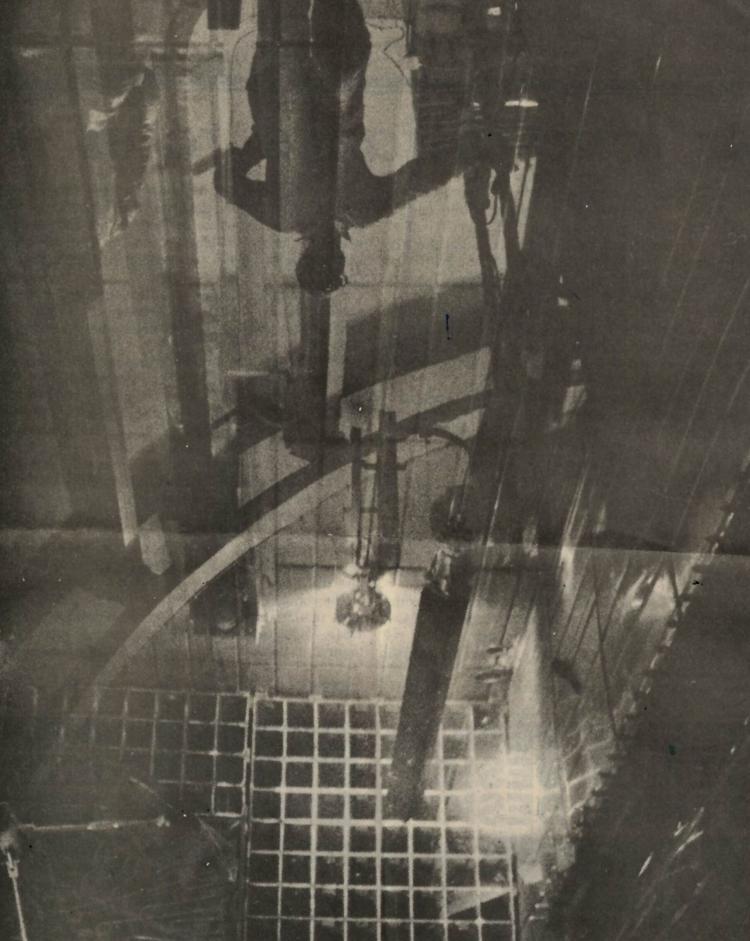 Dad and Lad's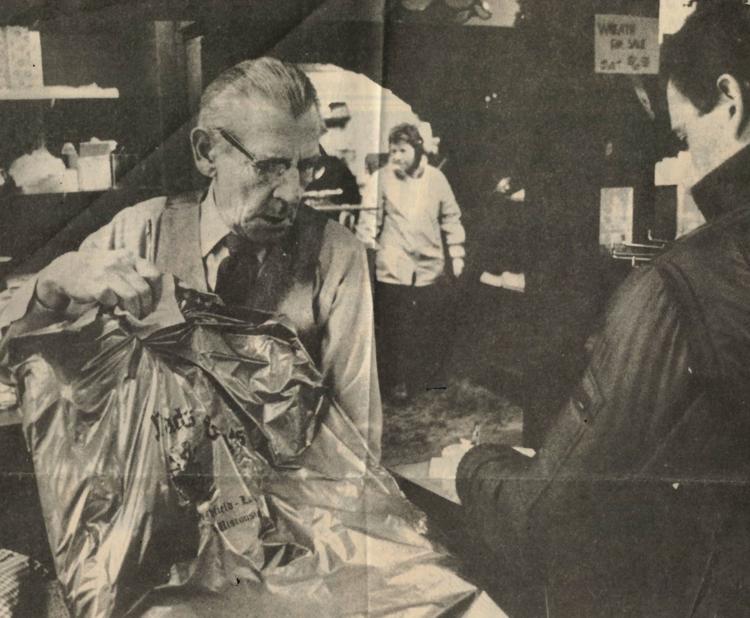 1982: Dayton's
1982: Drugan's Supper Club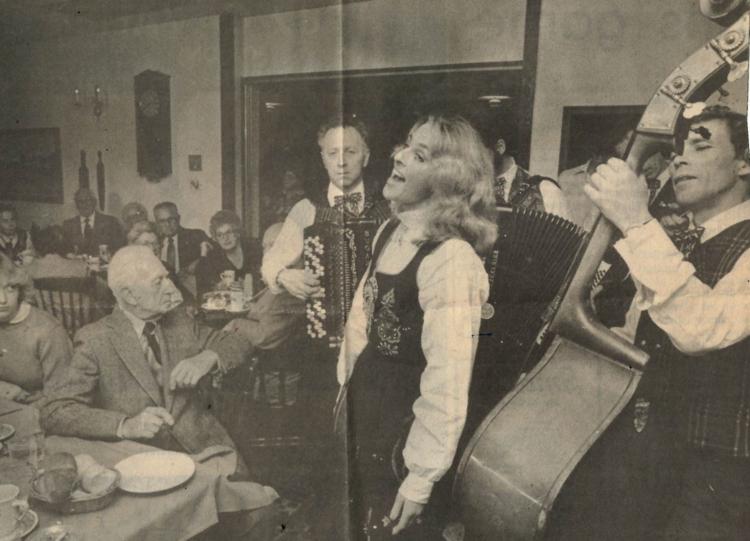 Danny's House of Music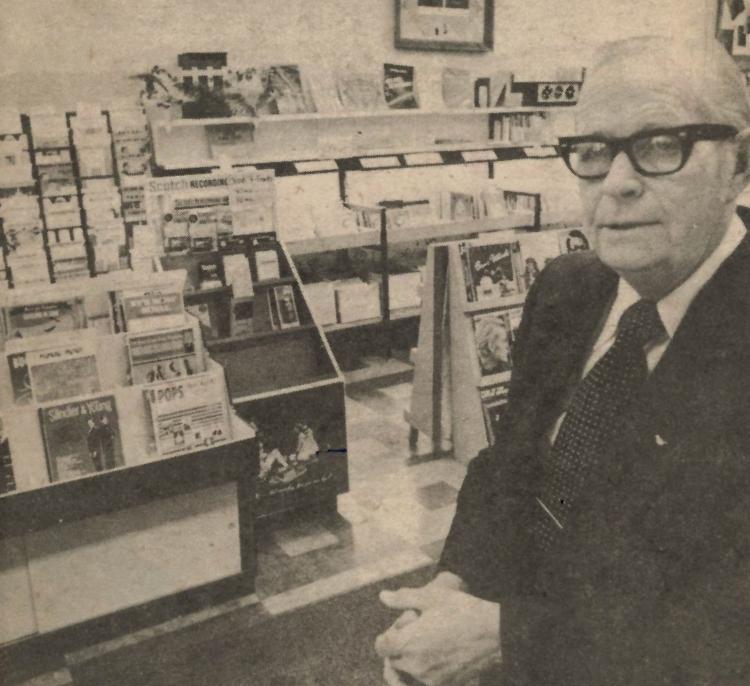 Dartmouth Clothiers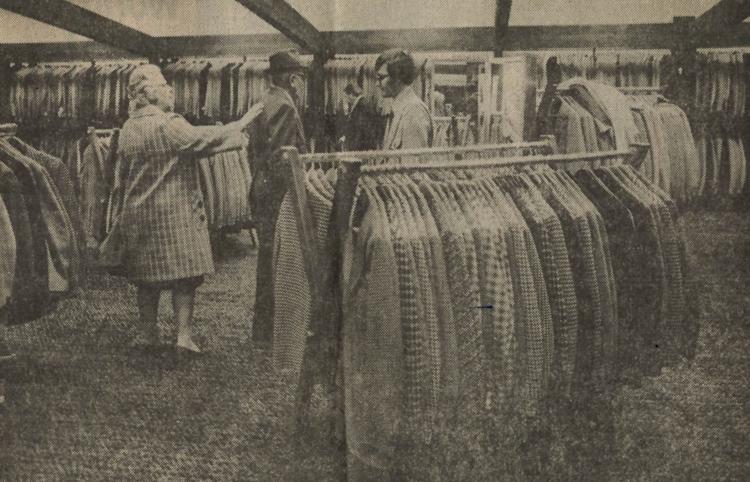 1965: Dog House Restaurant

Dahl Ford

Ernie Tuff Museum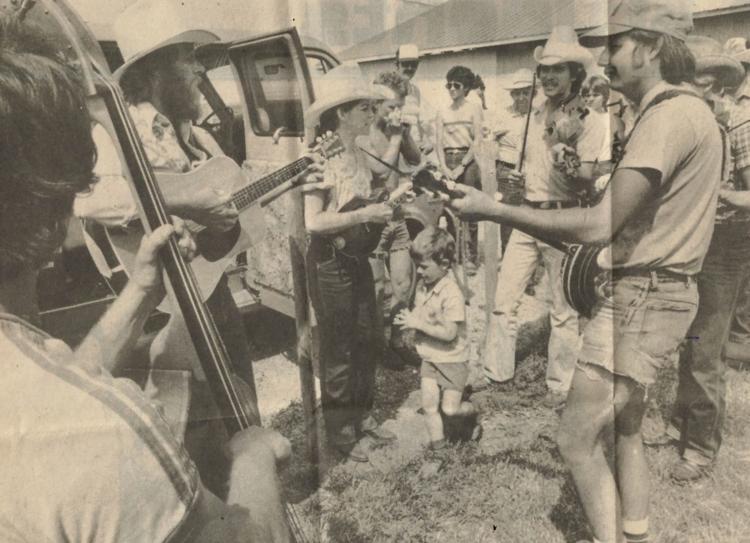 Elite Restaurant and Candy Shop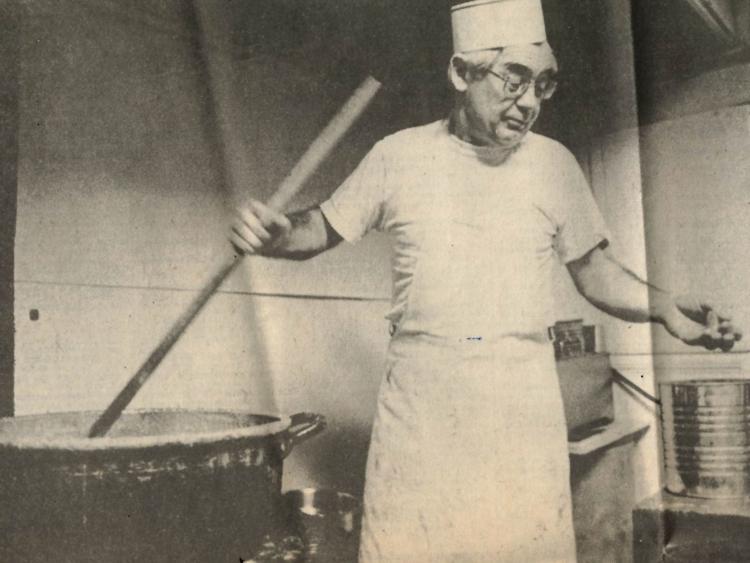 Ed Sullivan's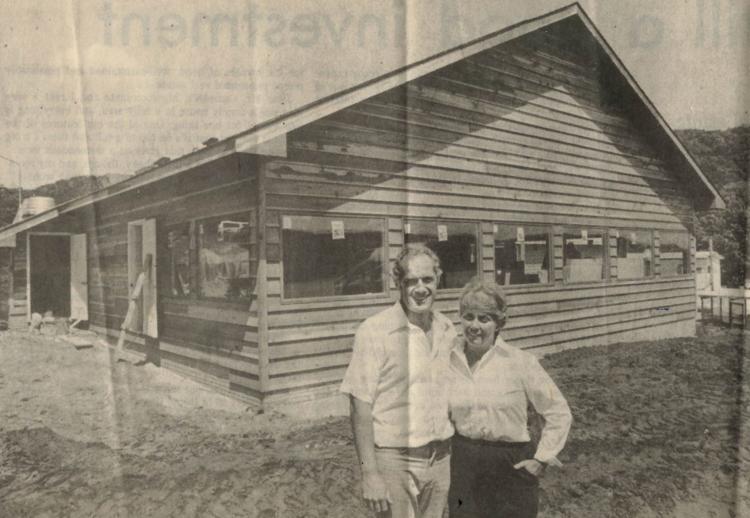 Esteban's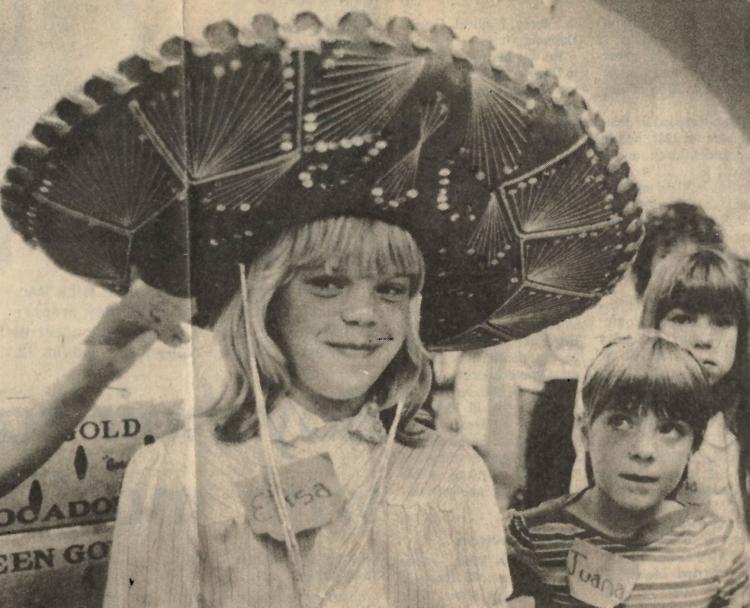 Eversole Motors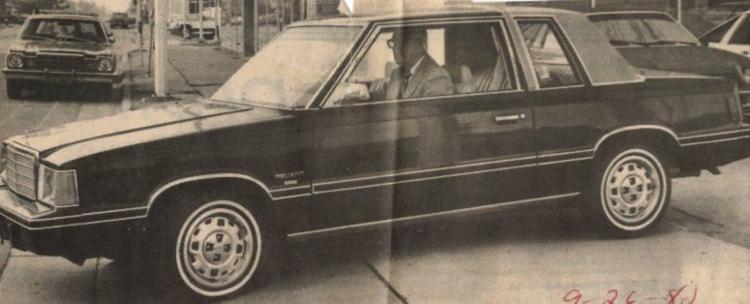 Exel Inn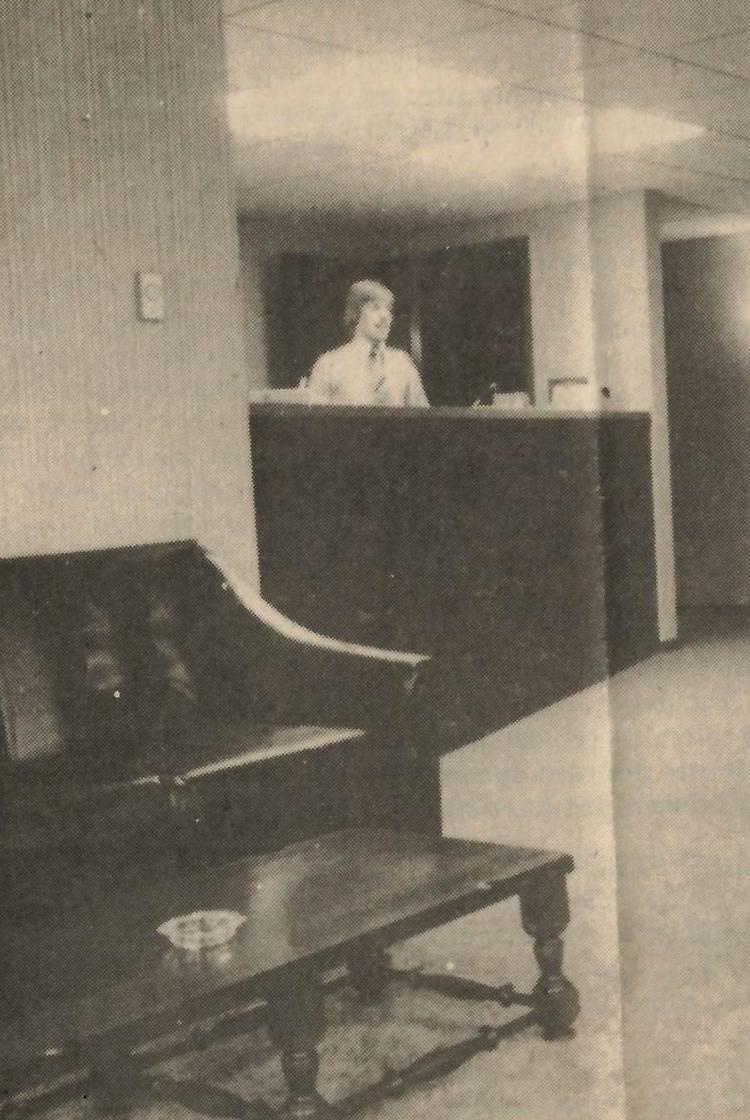 Edwards China Shop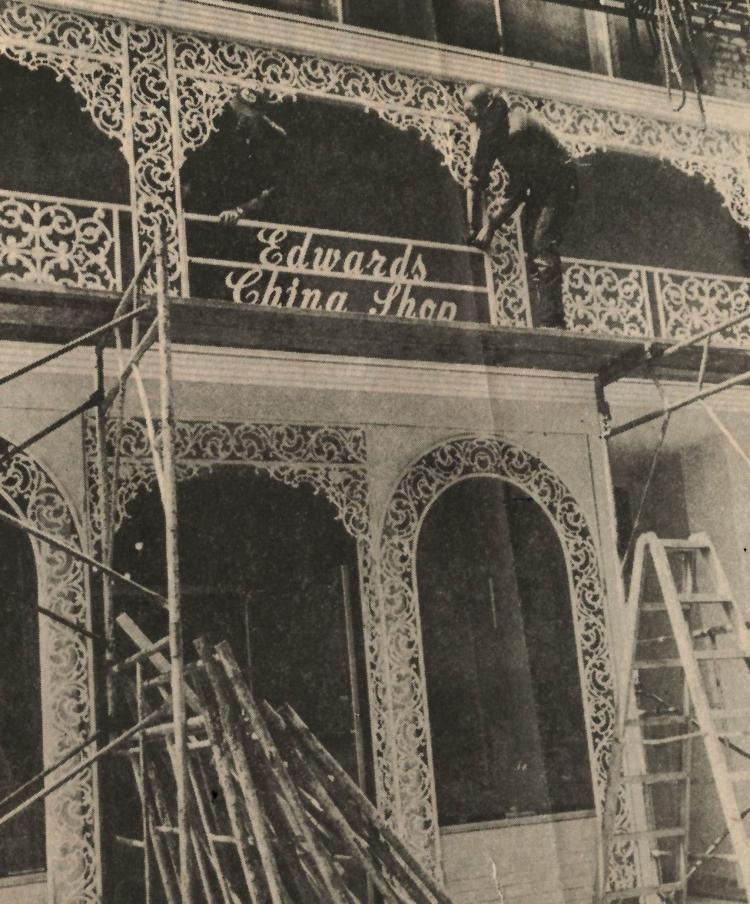 Embers Restaurant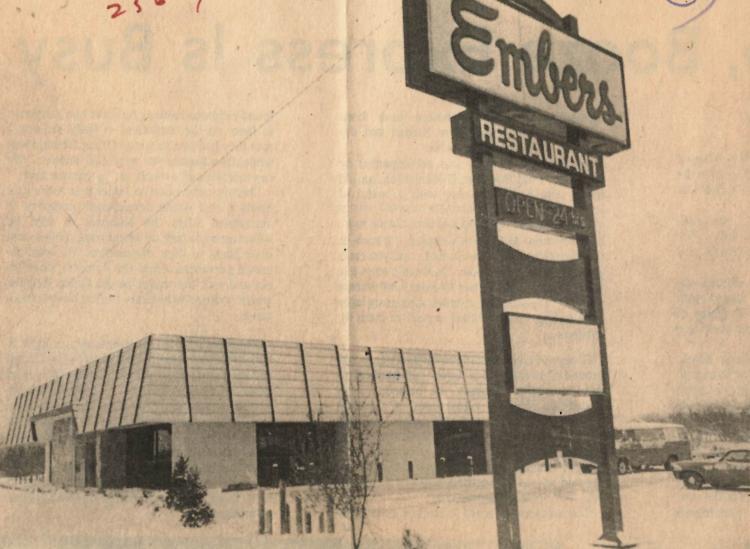 1965: Ellickson Studio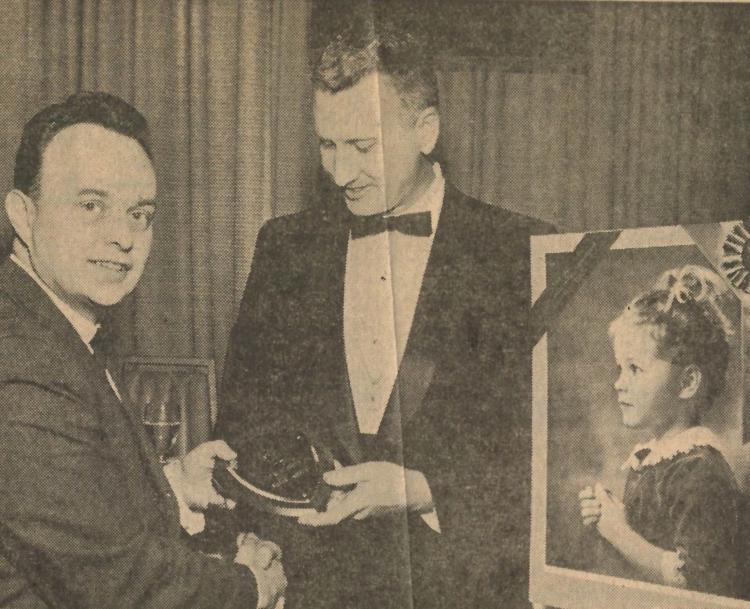 Exchange State Bank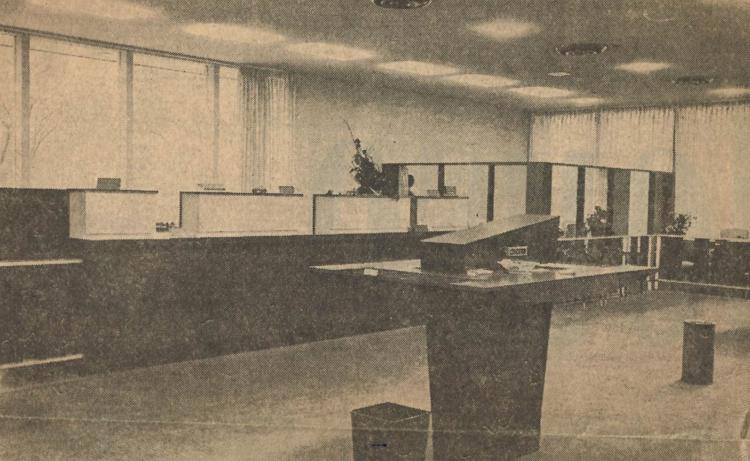 1954: Estell Tall Fashions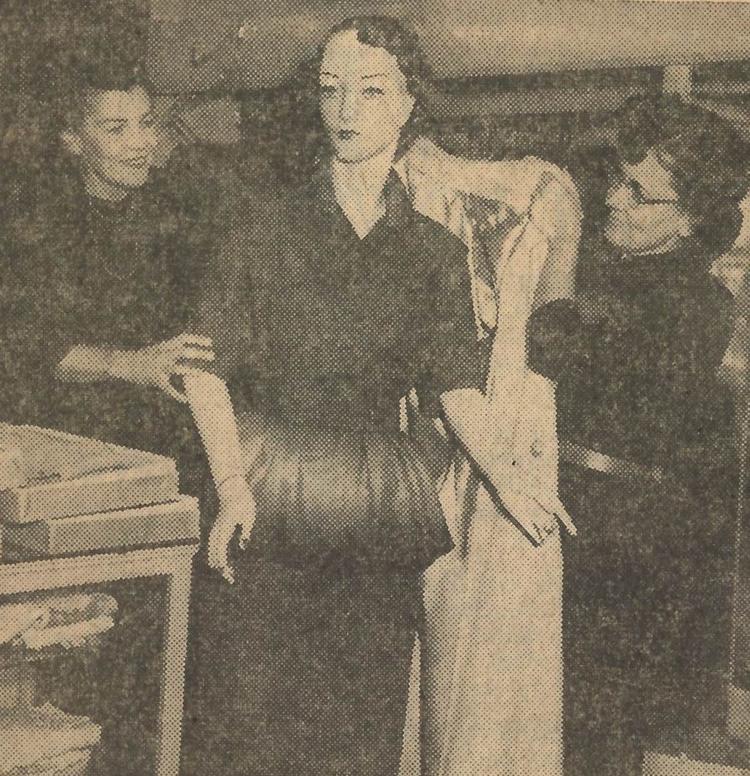 Elfman Marine and Motors
Factory Outlet Mall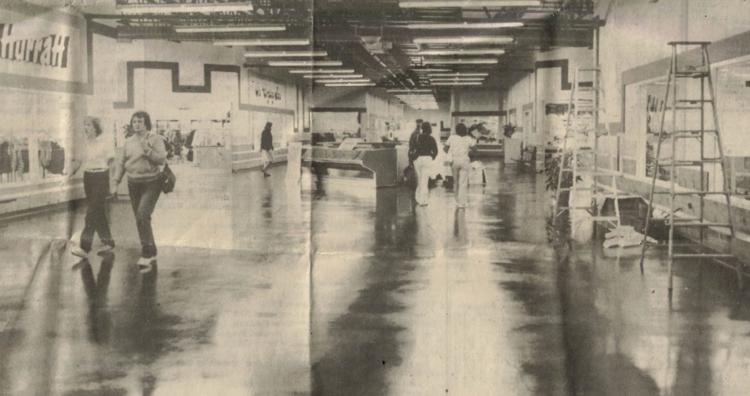 Farm & Fleet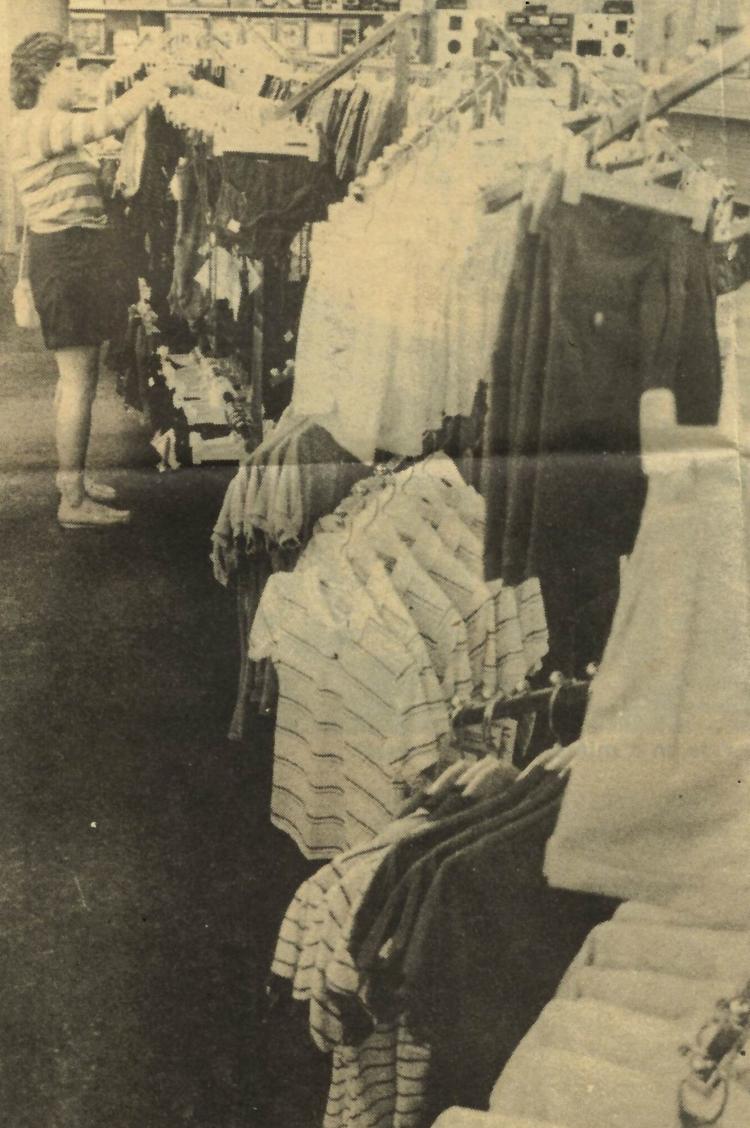 Ferris Shoe and Leather Repair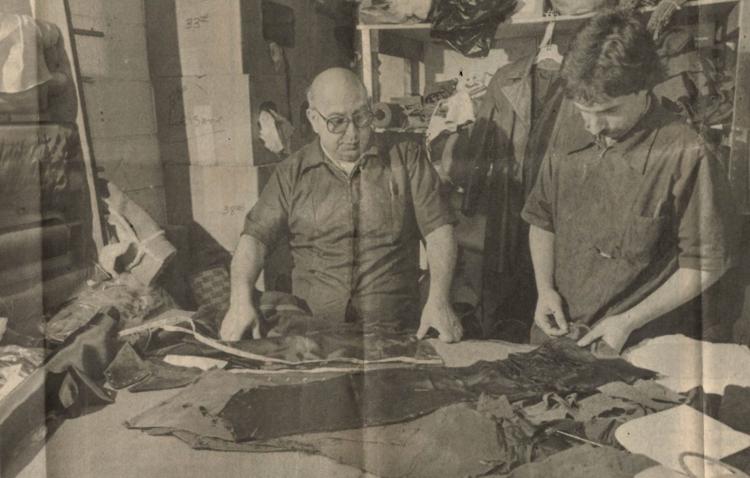 1980: First Bank-La Crosse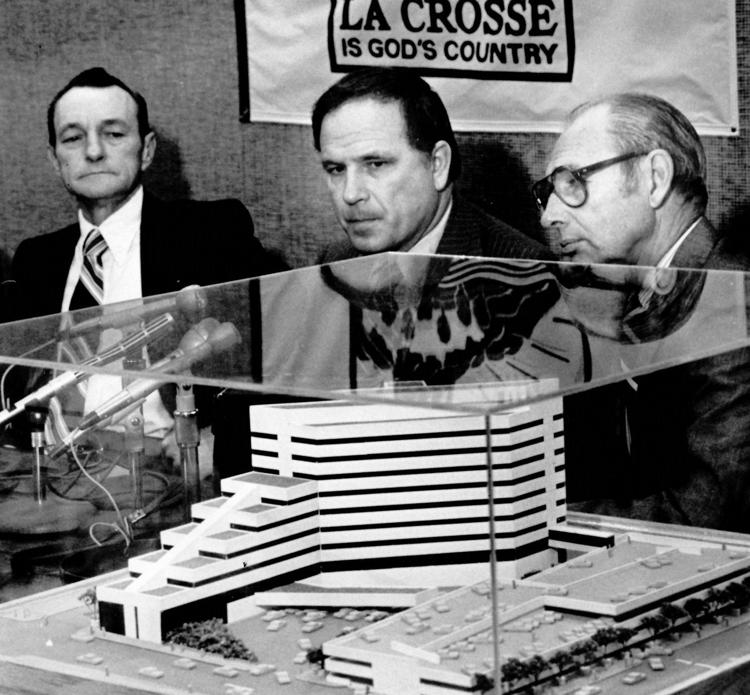 Frenchy's Market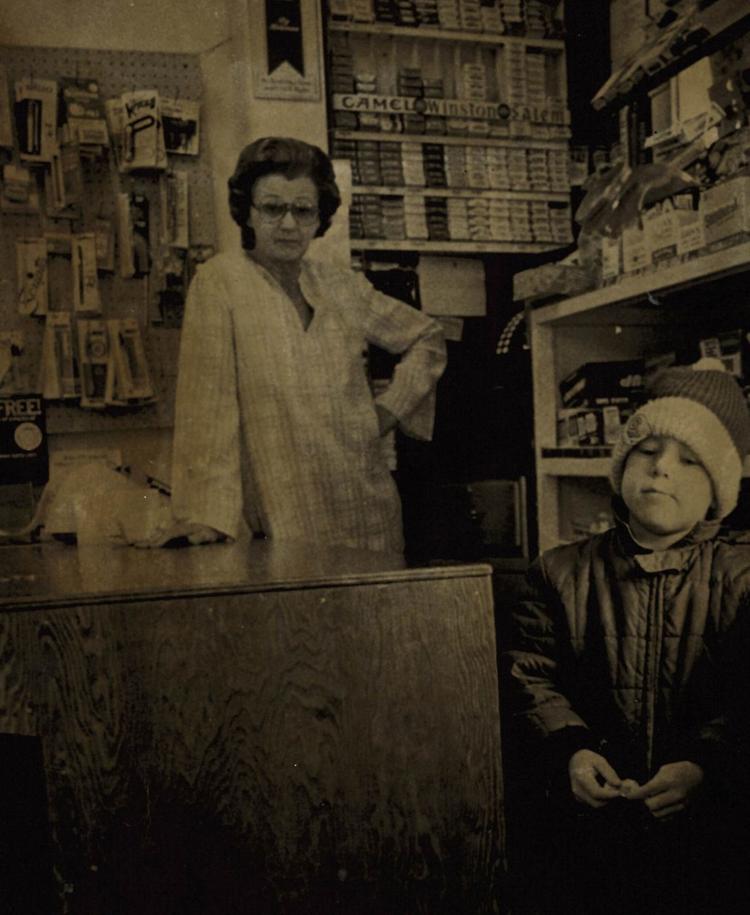 The Freight House Restaurant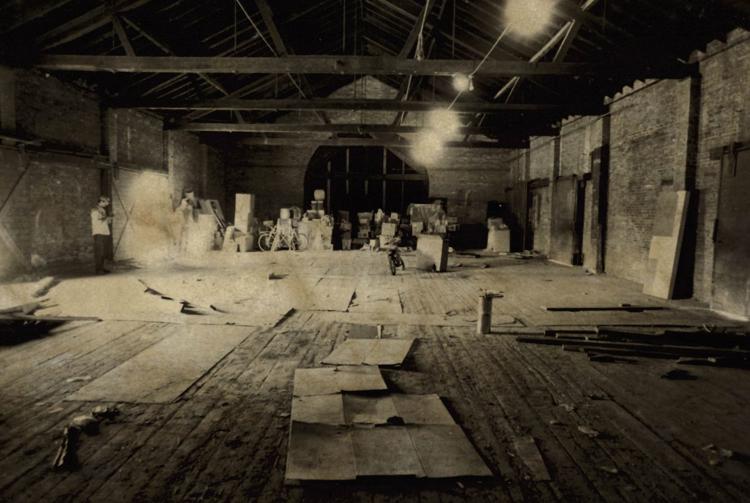 First Federal Savings and Loan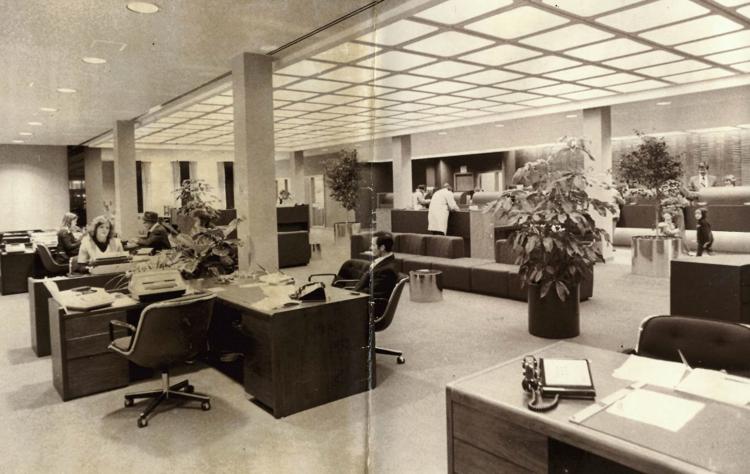 Fastenal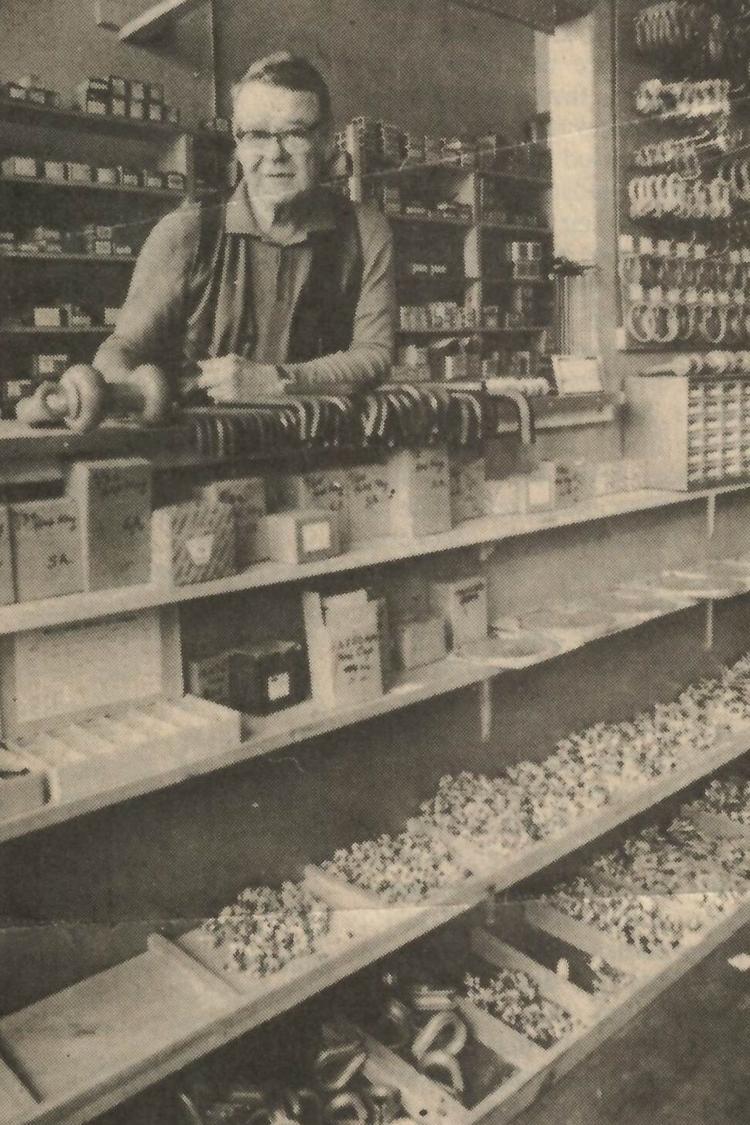 Four Seasons Lounge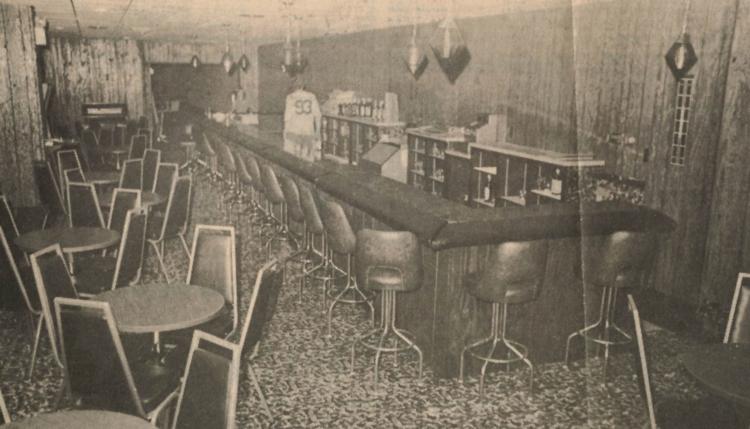 Fireside Restaurant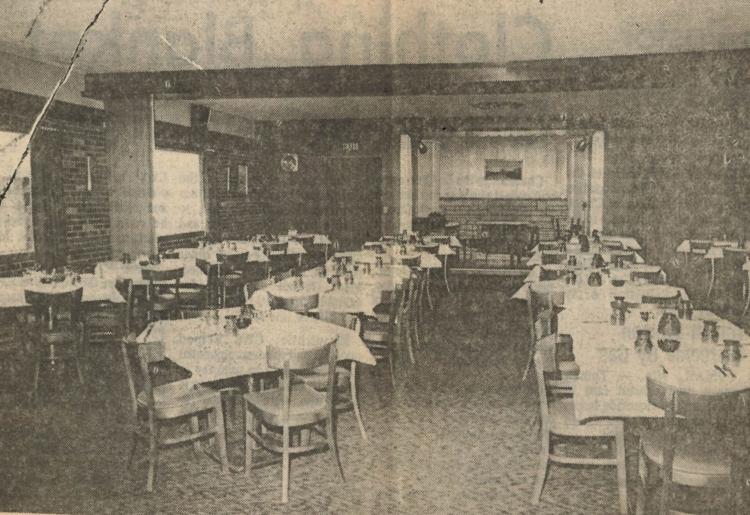 Fitting Knit Shop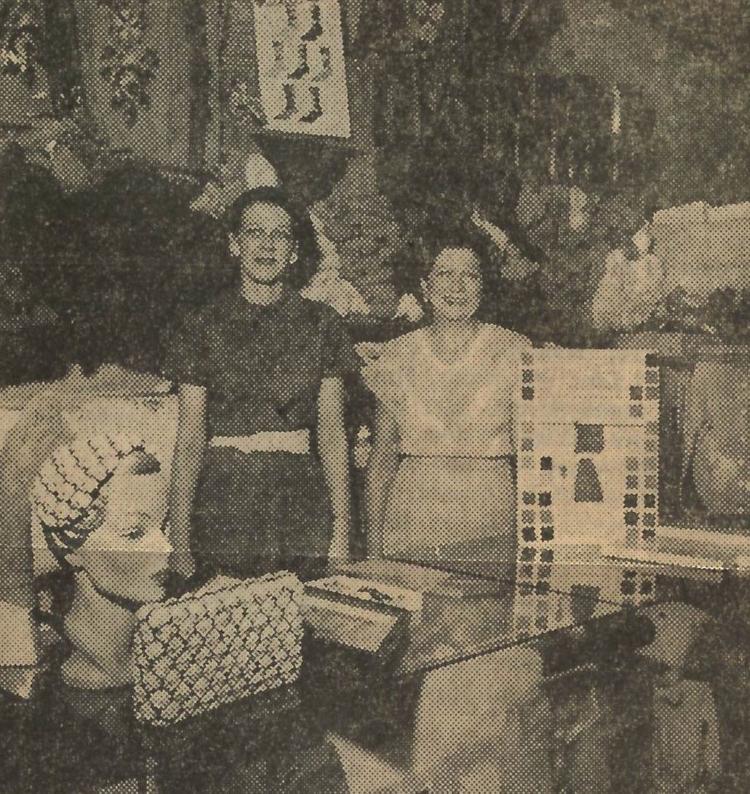 Ground Round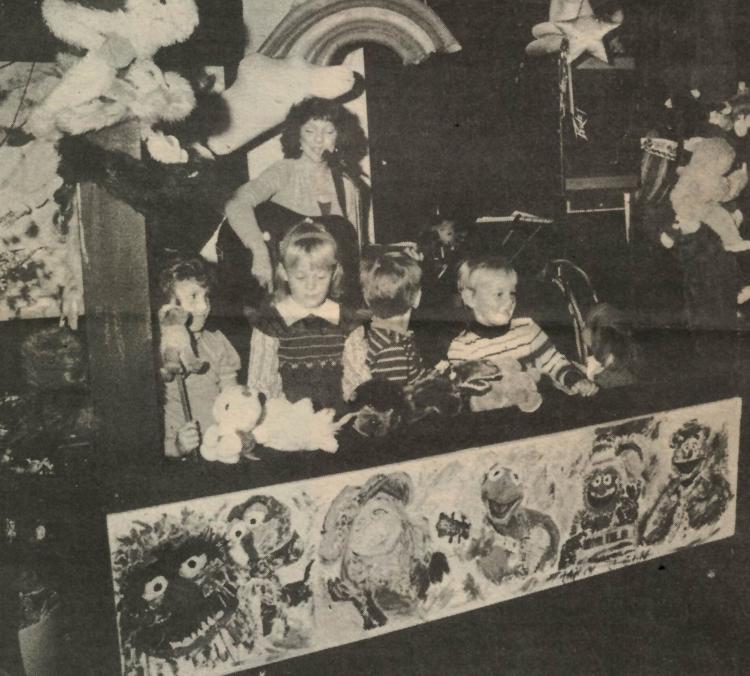 Gantert's Furniture Co.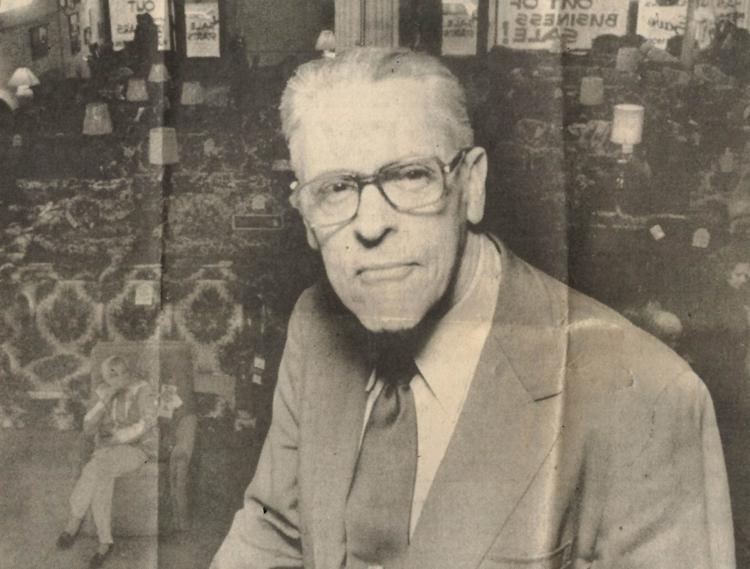 Gaslight Gifts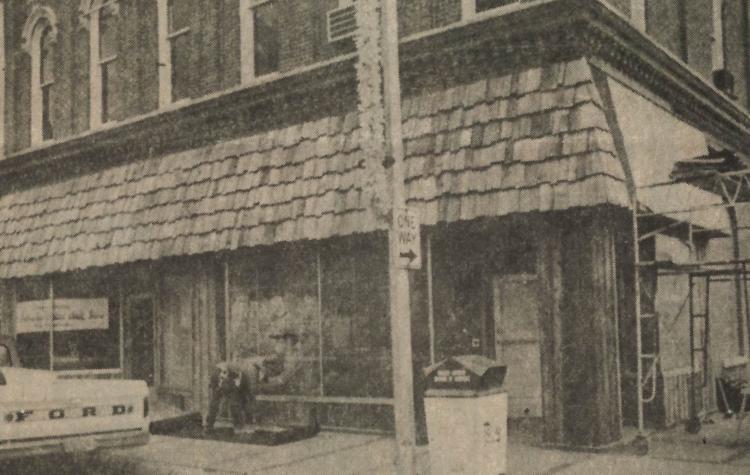 Greenery Shop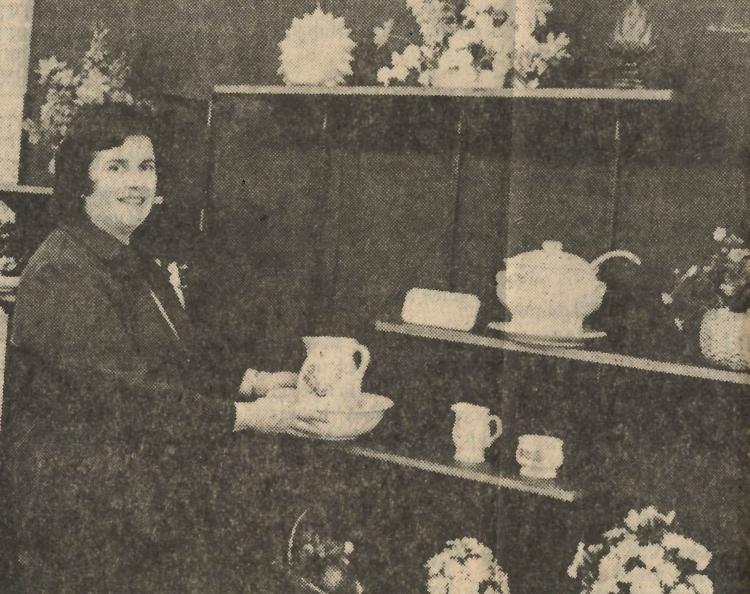 Guys and Dolls Billiard Parlor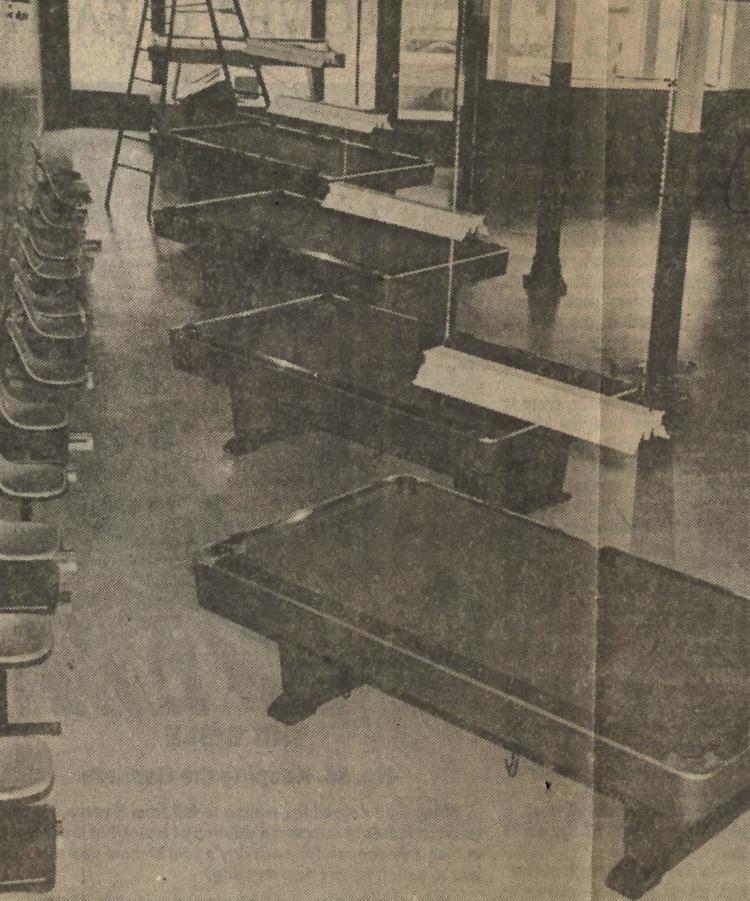 Gerrard Realty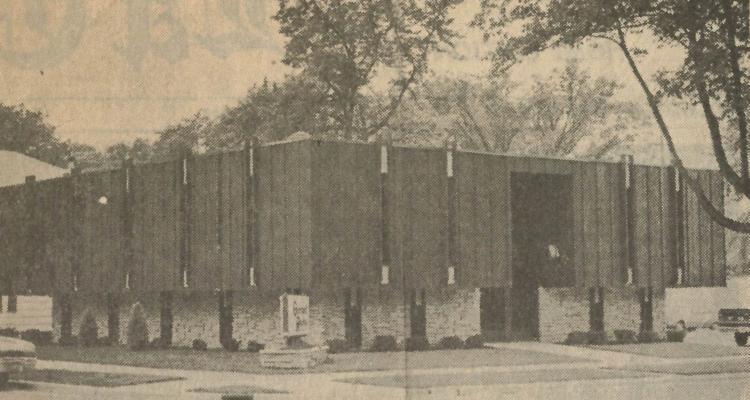 Greyhound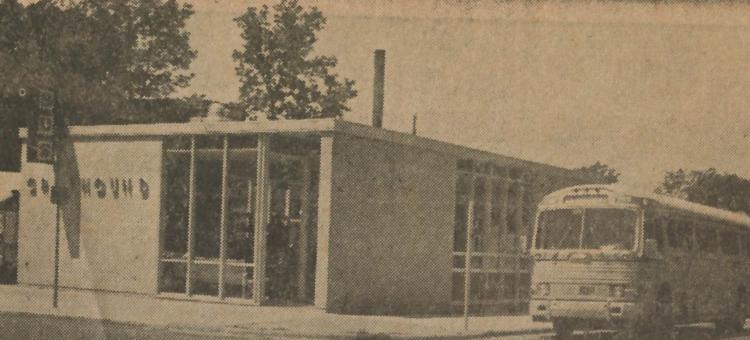 Gambles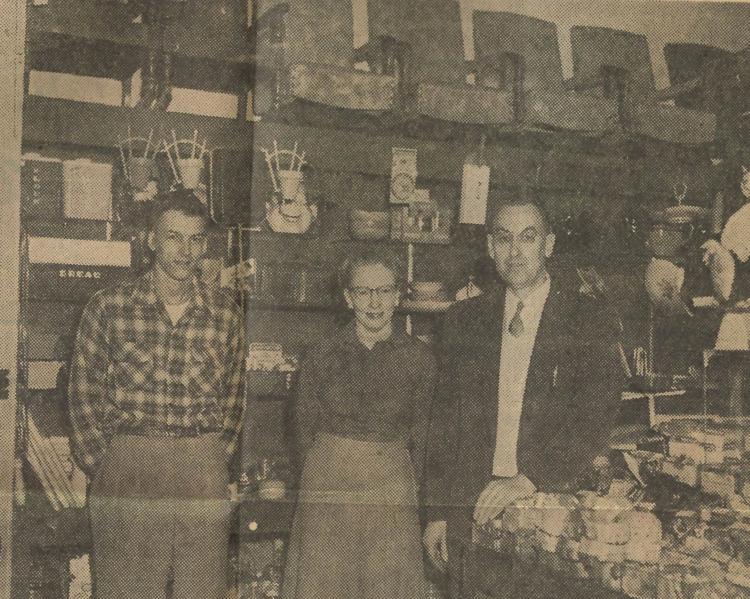 Garvalia China Shop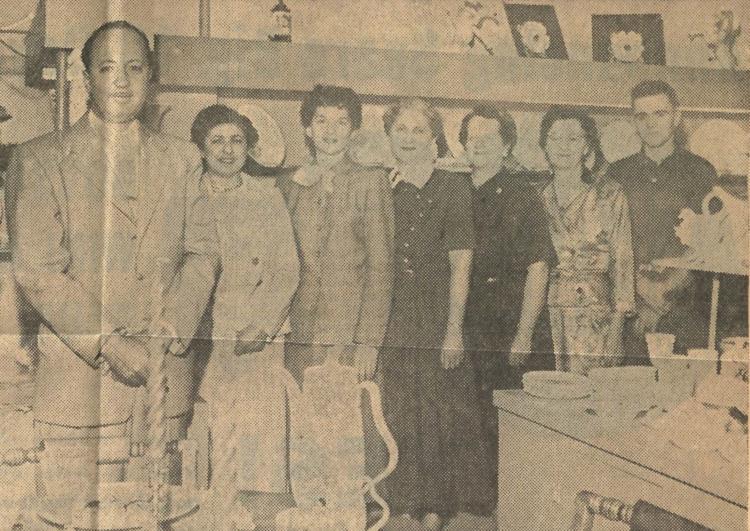 1948: Grand Hotel
Happy Joe's Pizza and Ice Cream Parlor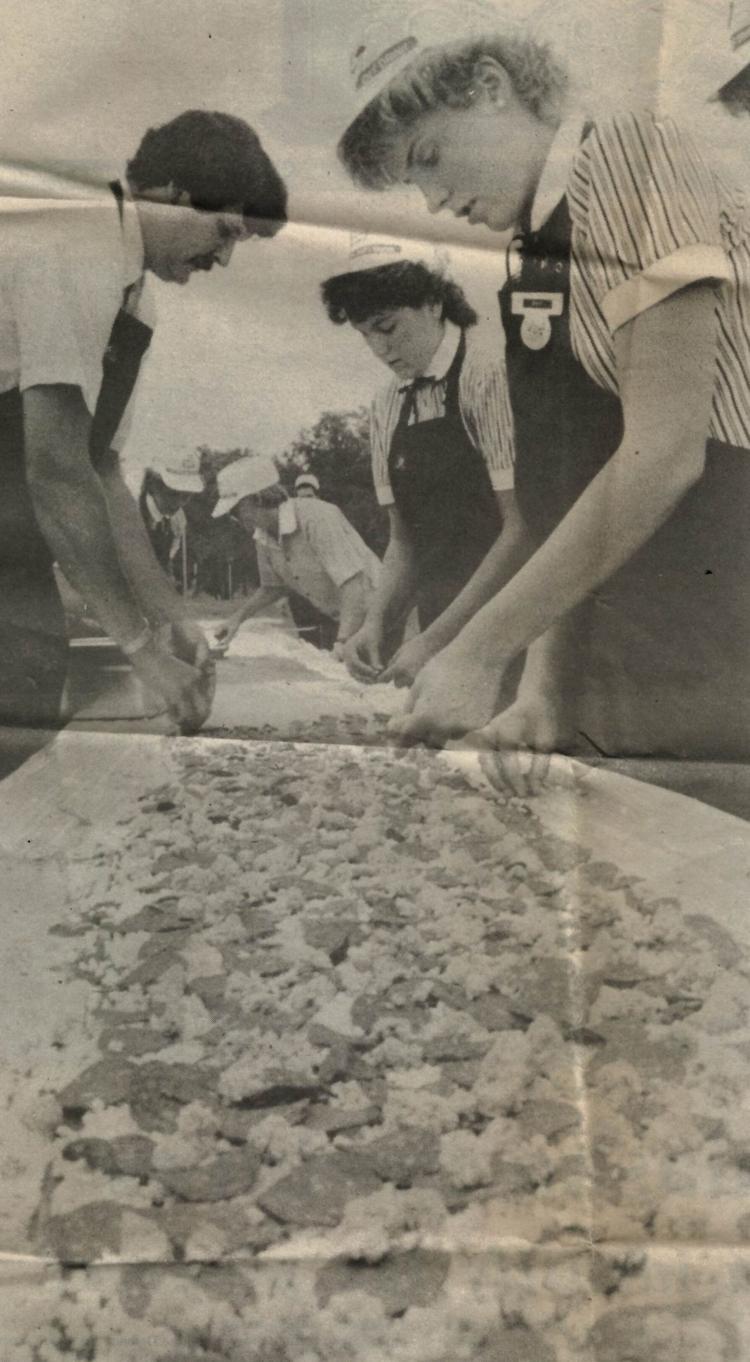 1984: Hollywood Theater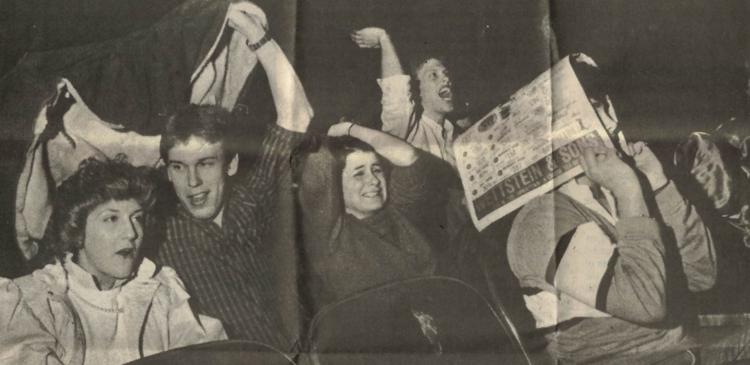 Hansen's IGA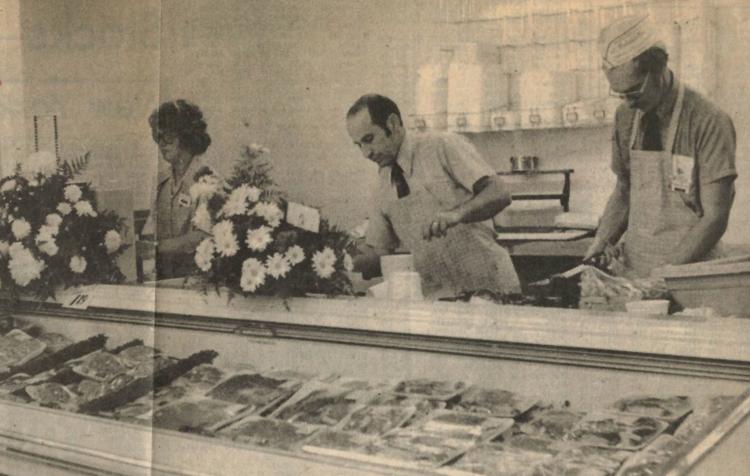 Herberger's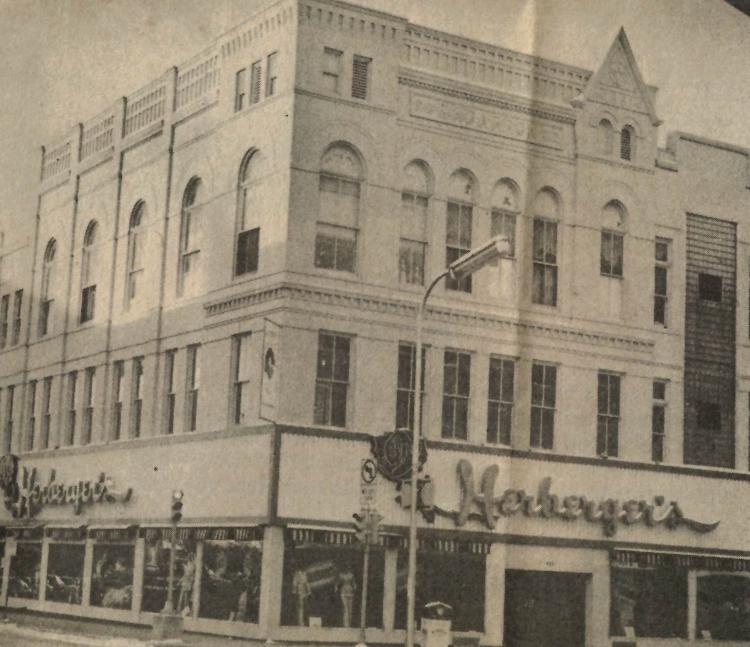 Hungry Peddler
1972: Hoffman House Restaurant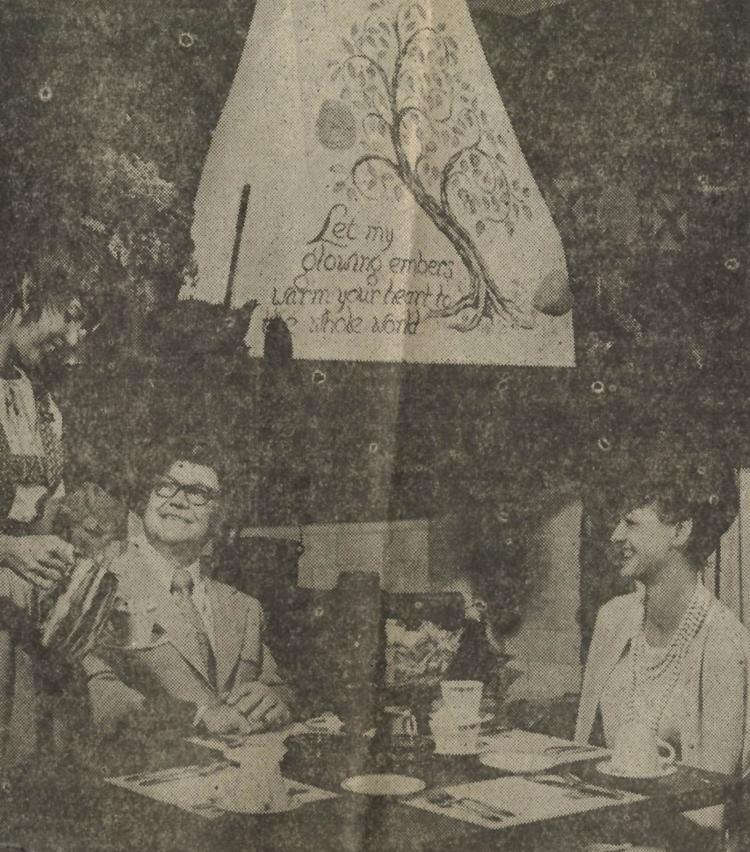 Hoeschler Drugs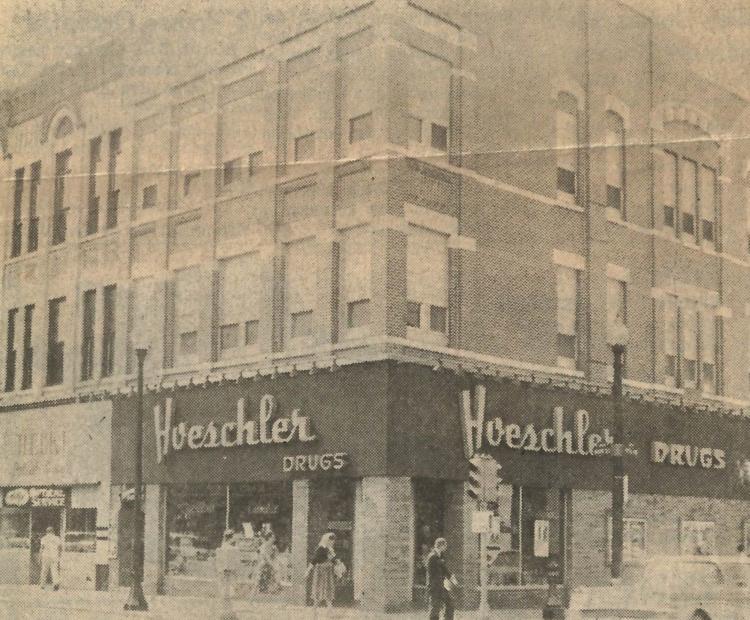 Honig's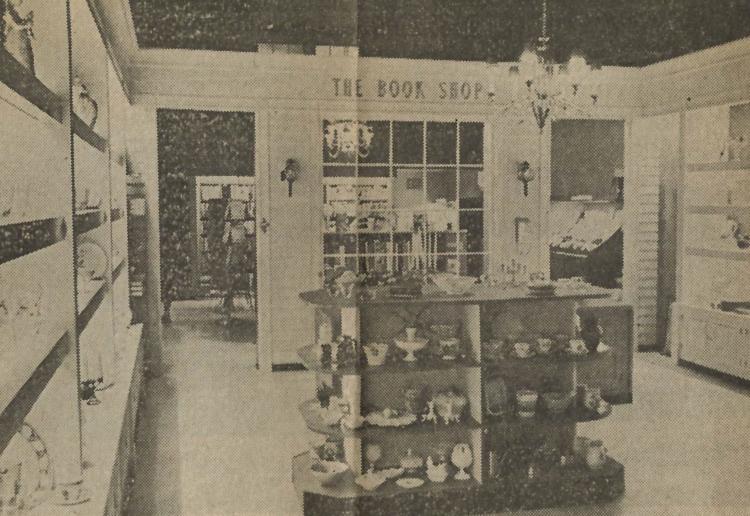 Henry's Drive-In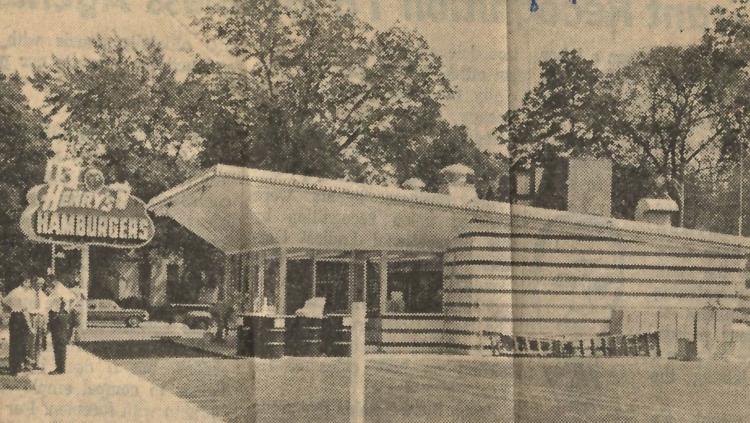 Holiday Inn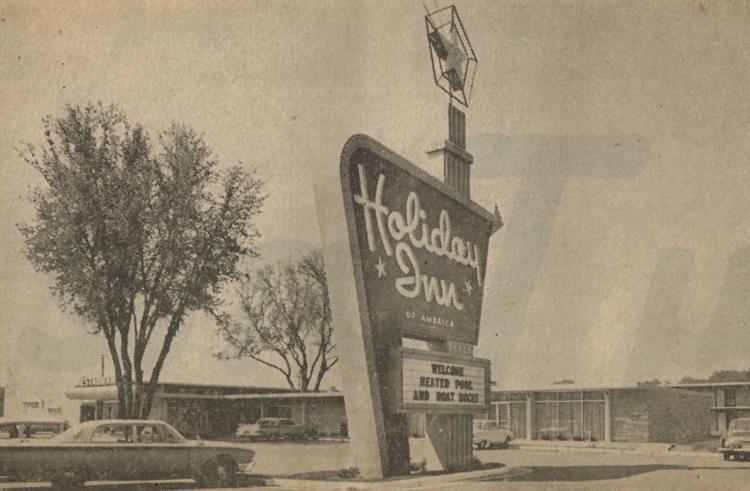 1954: Howards Clothes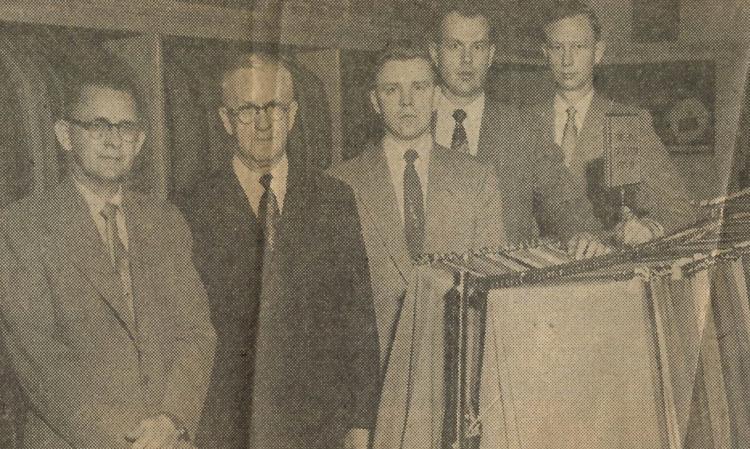 1954: Heraldson's Shoe Store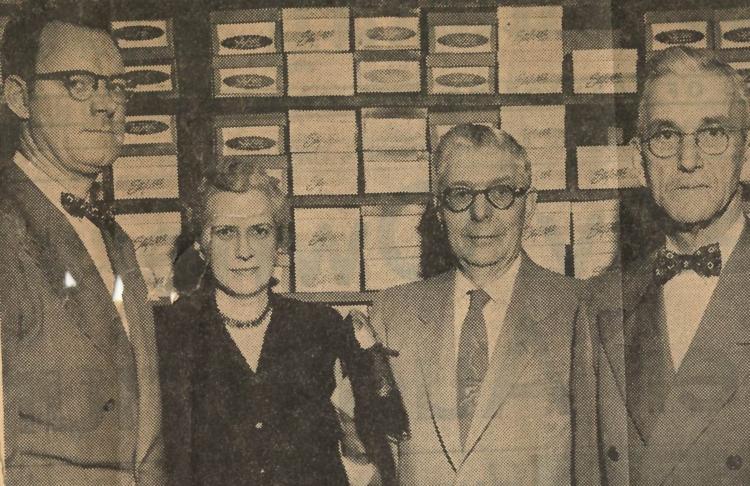 1952: Harmony Cafe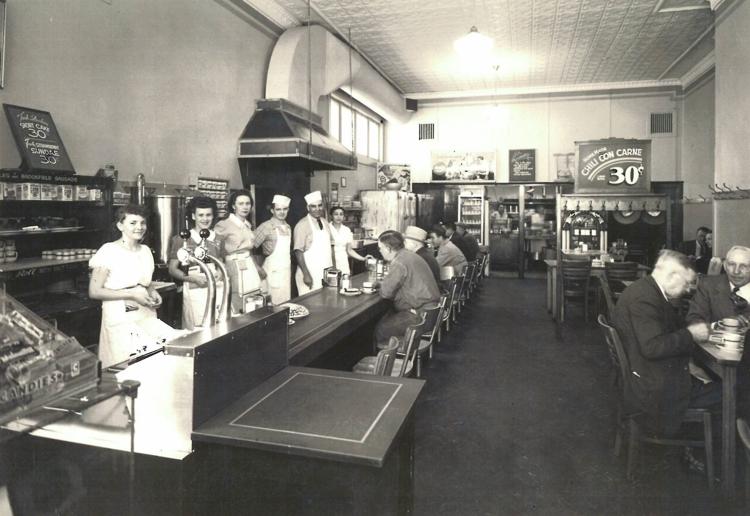 International Video and Gift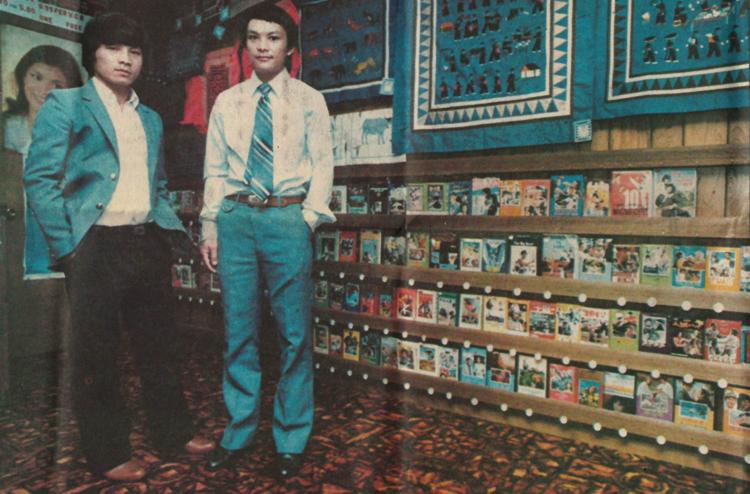 International Bake Shoppe
Interior Designs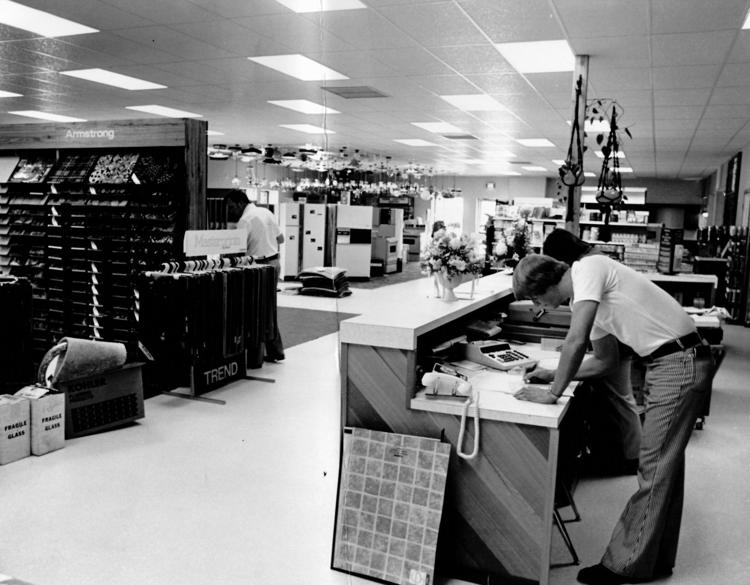 Imperial Motors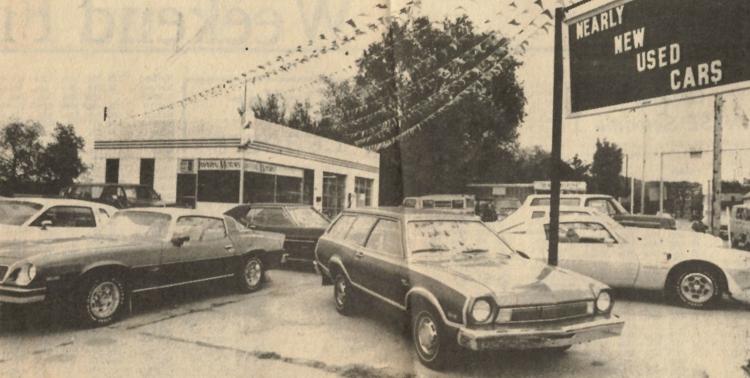 Inland Printing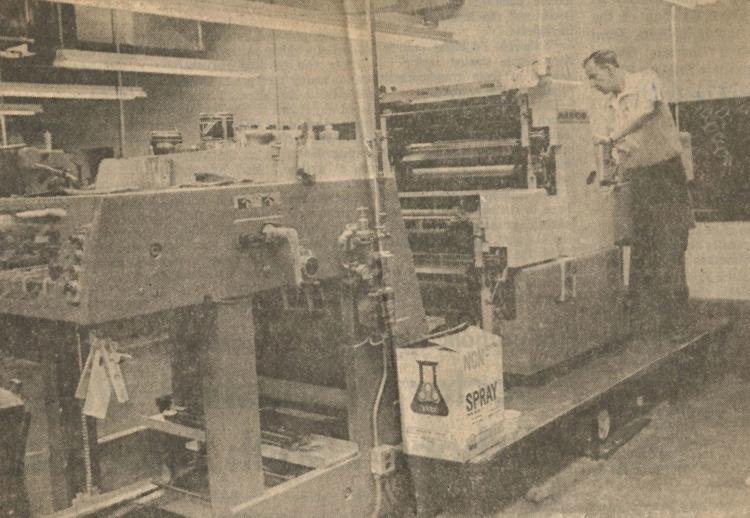 Ivy Inn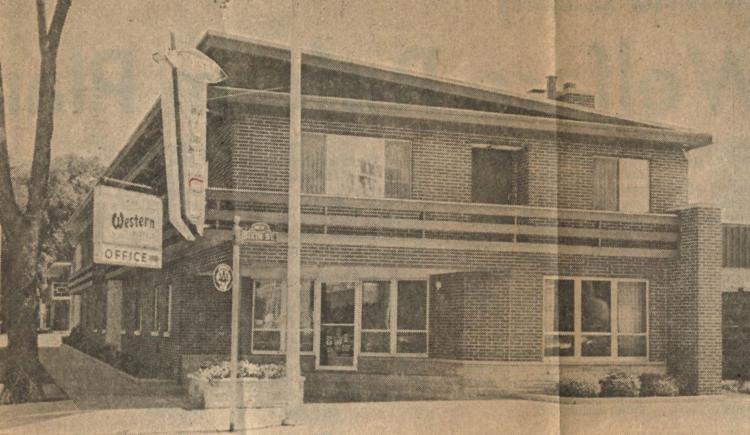 1954: Ikert's Food Market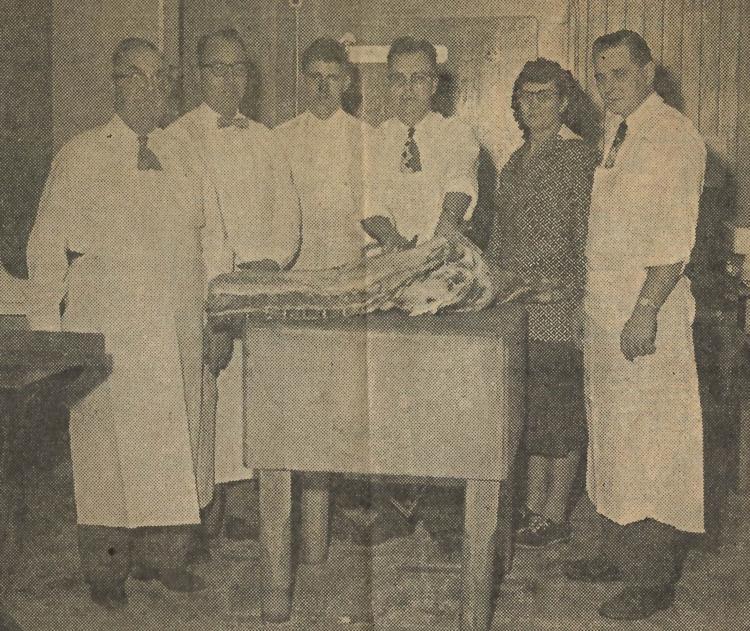 Jan Walter Fabric Shop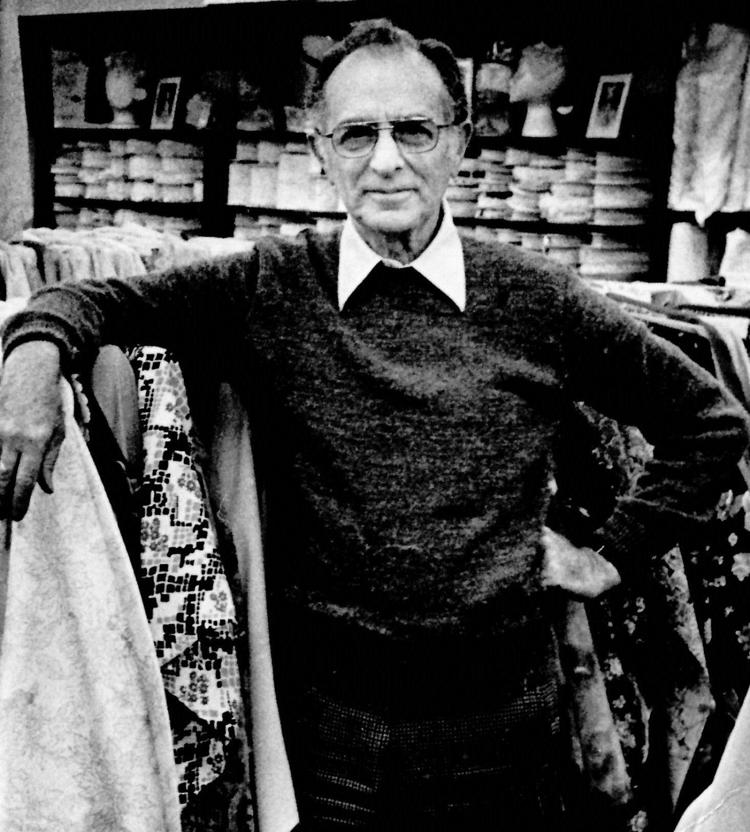 Jensen's Cafe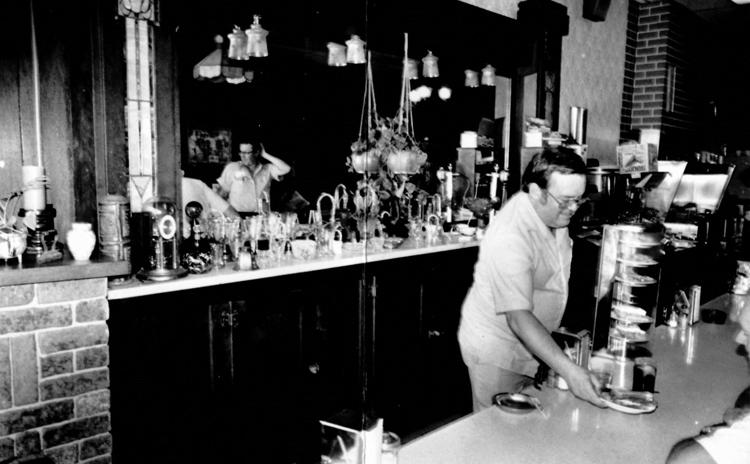 Johnnie's Aloha Service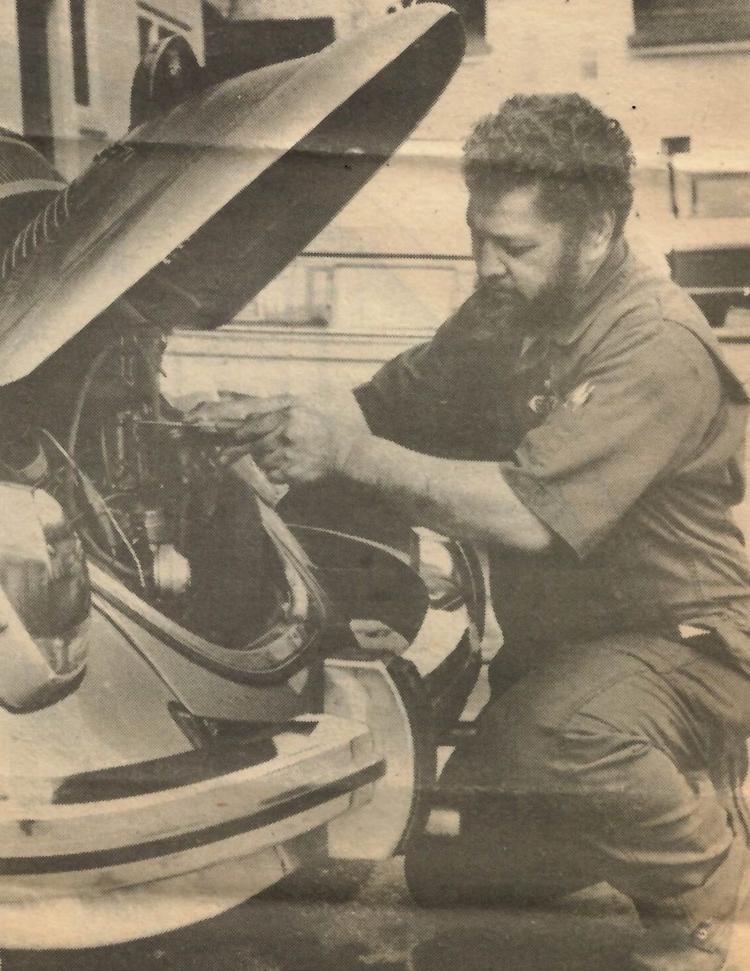 Jewel Box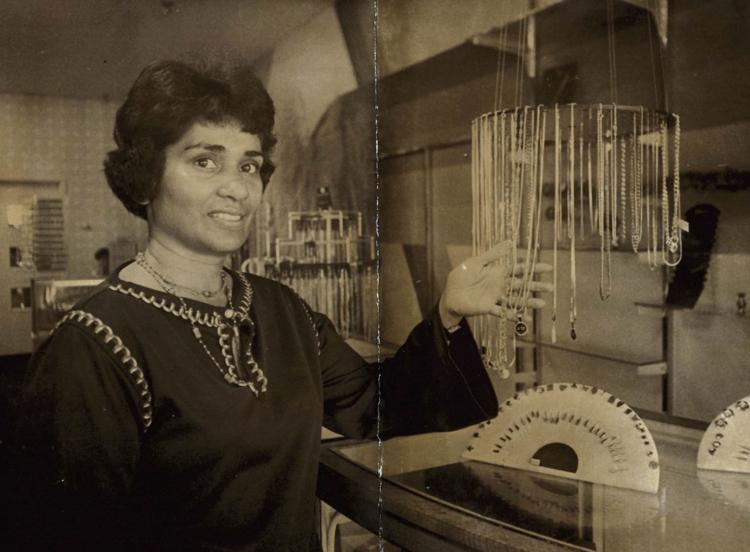 Jolivette Cleaners and Laundry
Jeffrey's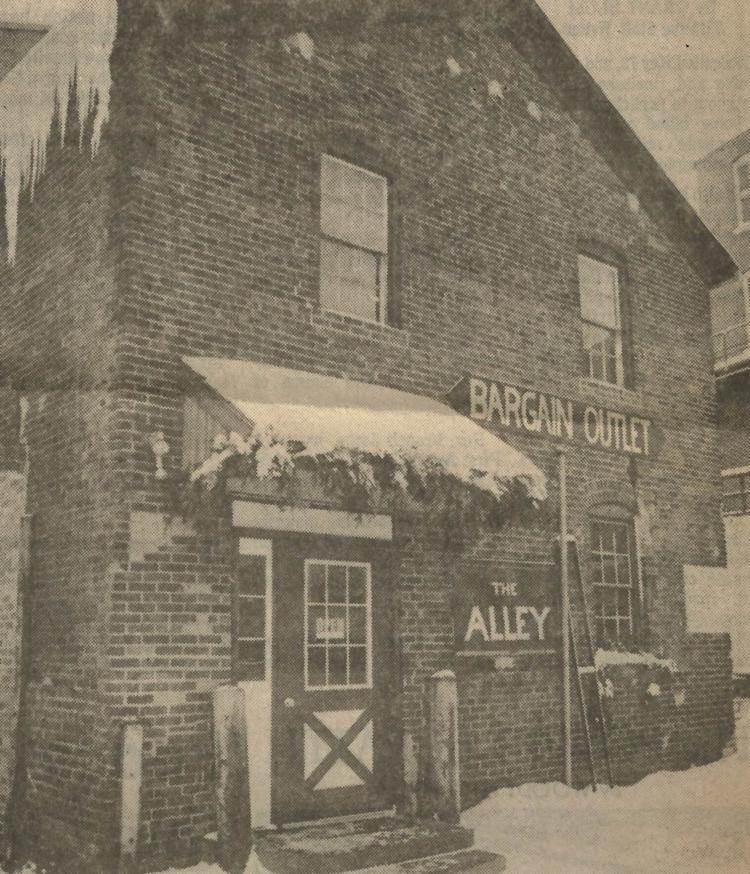 1970: Johnson's Junior Miss Shop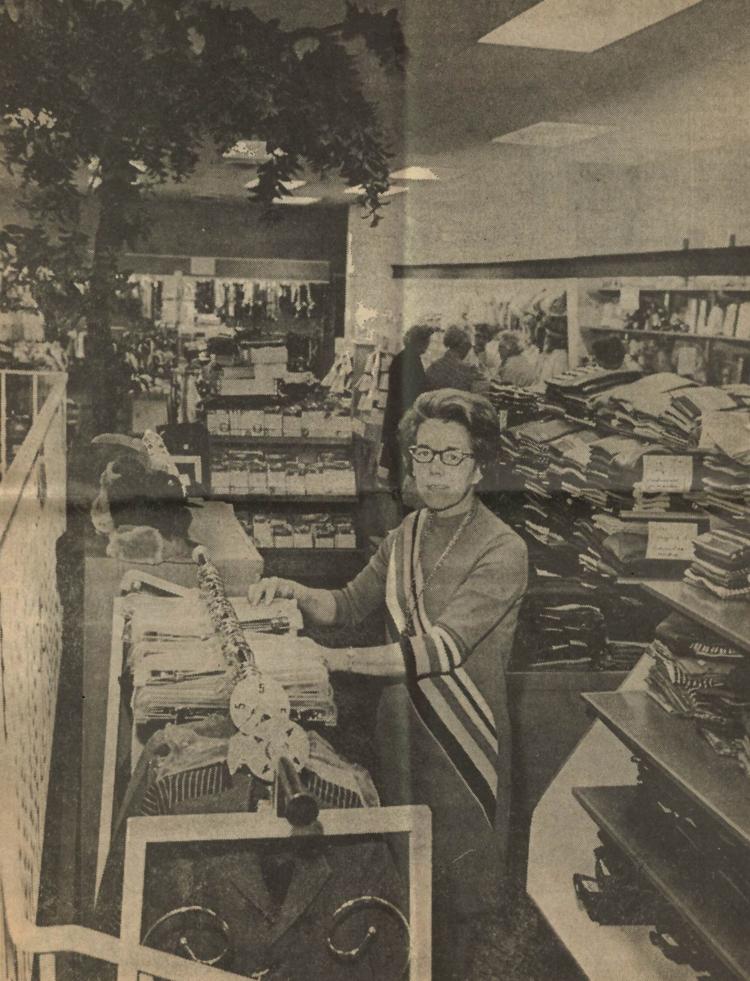 1957: Jackson Plaza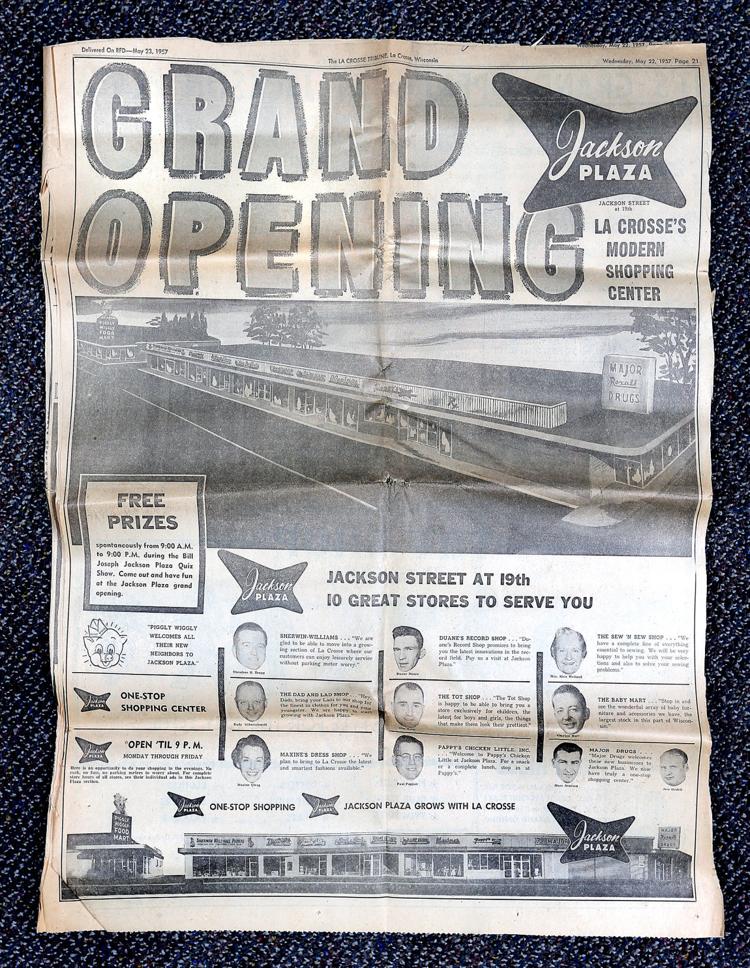 Kelly Furniture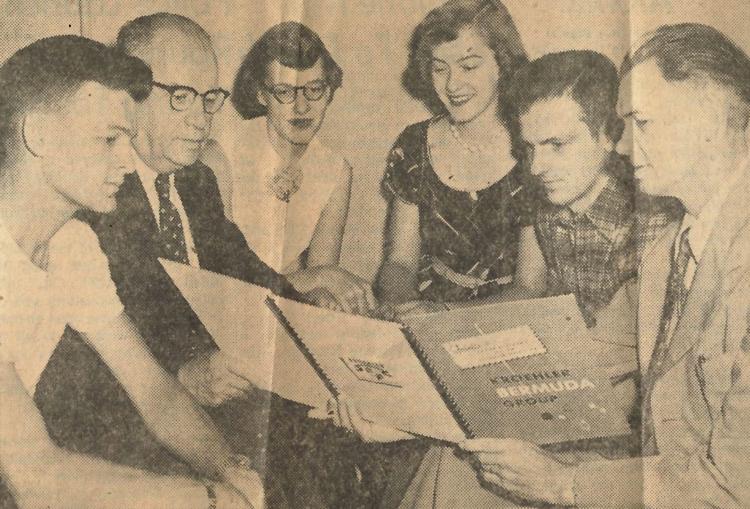 Kroner's Hardware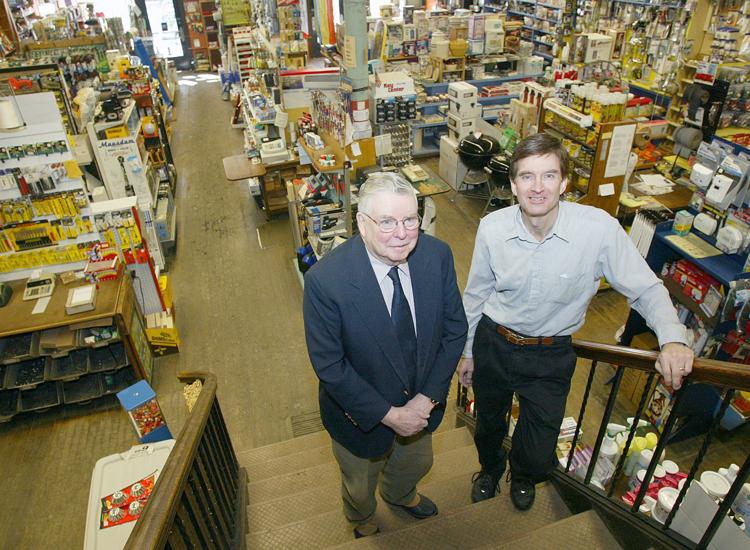 Kids Port USA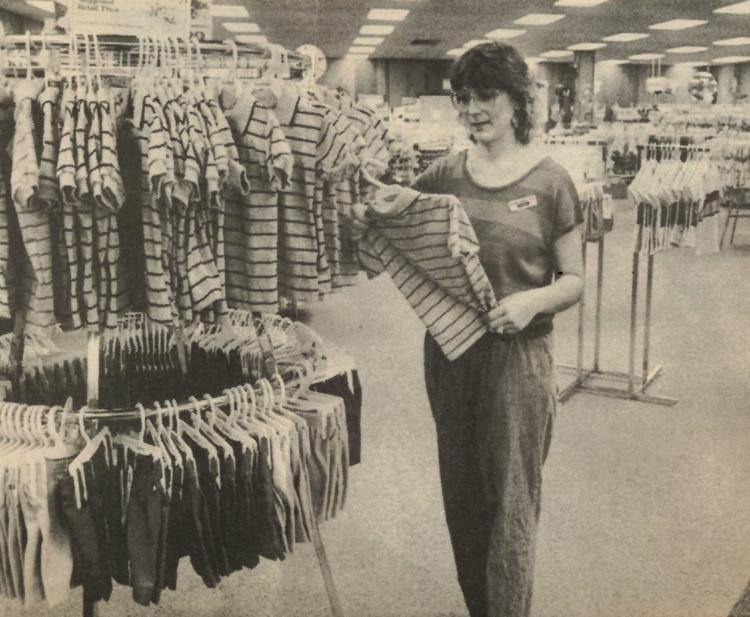 1984: K&G Costumes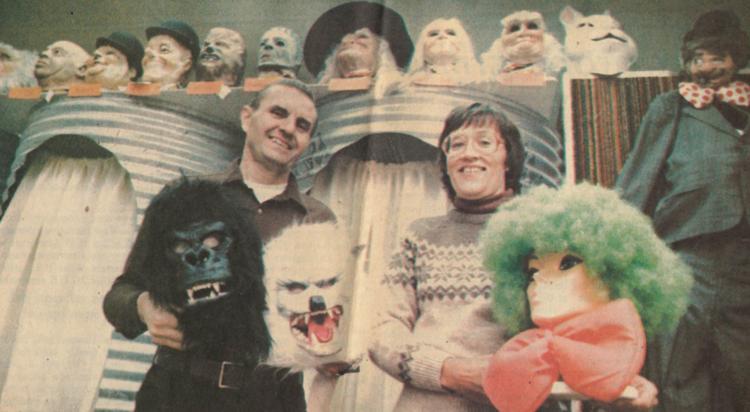 Kwik Trip
Kathan Lumber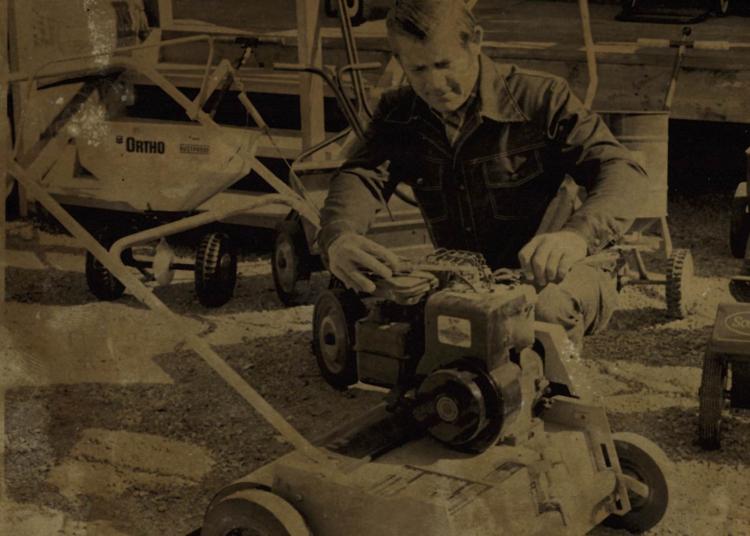 Kentucky Fried Chicken
1972: King Cinema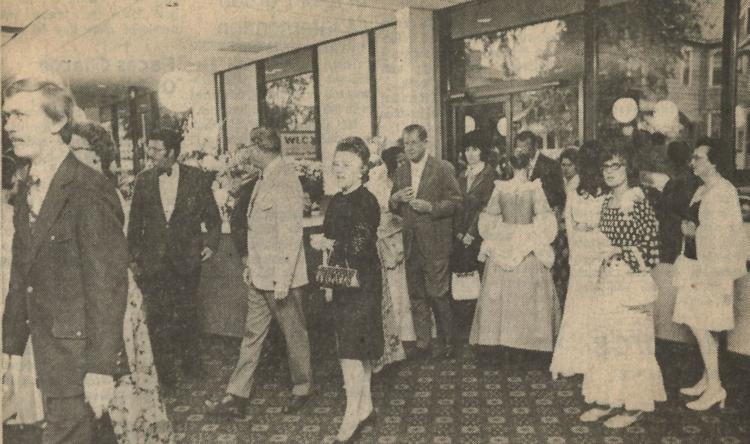 1971: Kewpee Lunch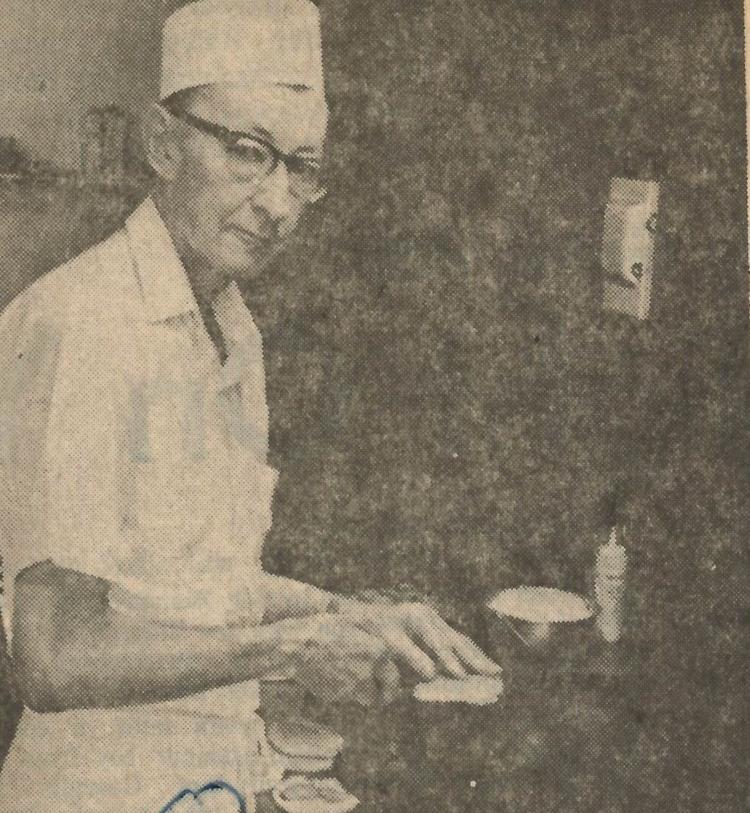 1965: Kmart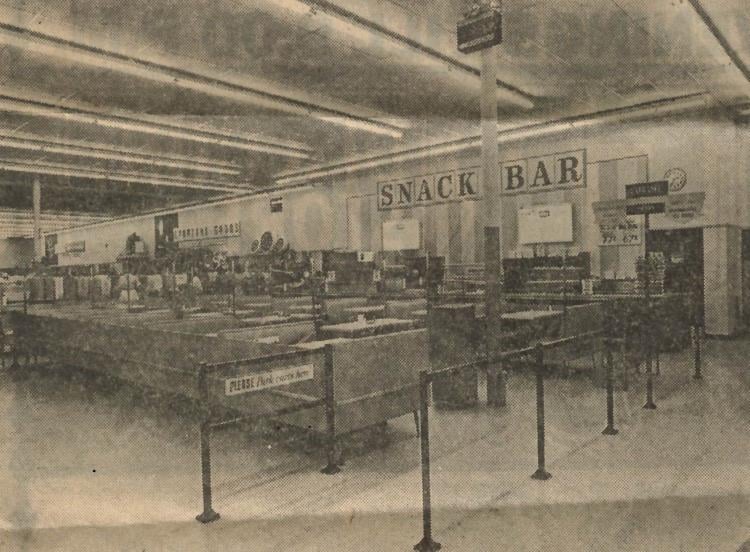 1964: Kerr's Grocery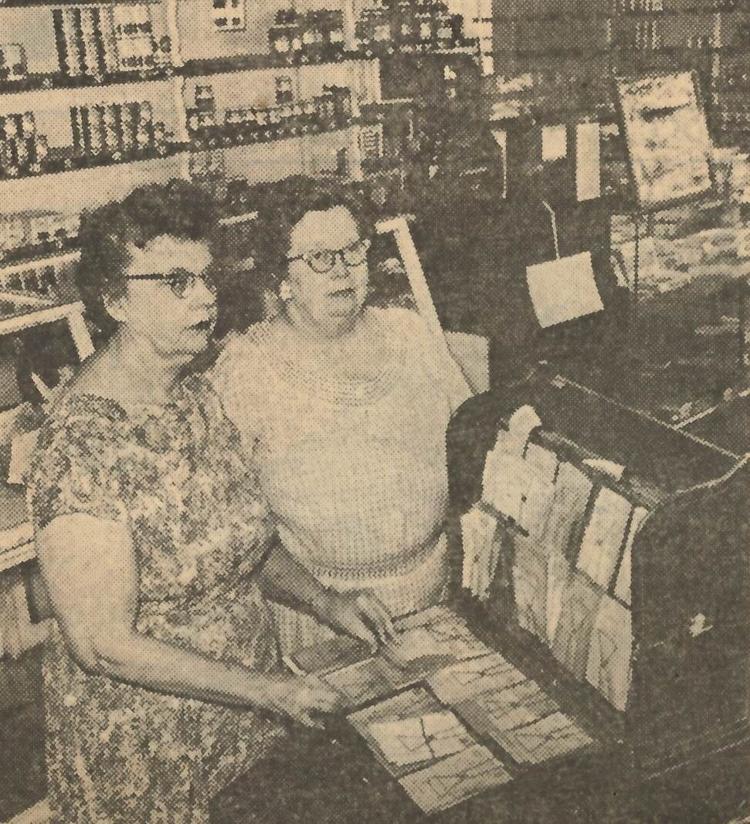 1957: Kroger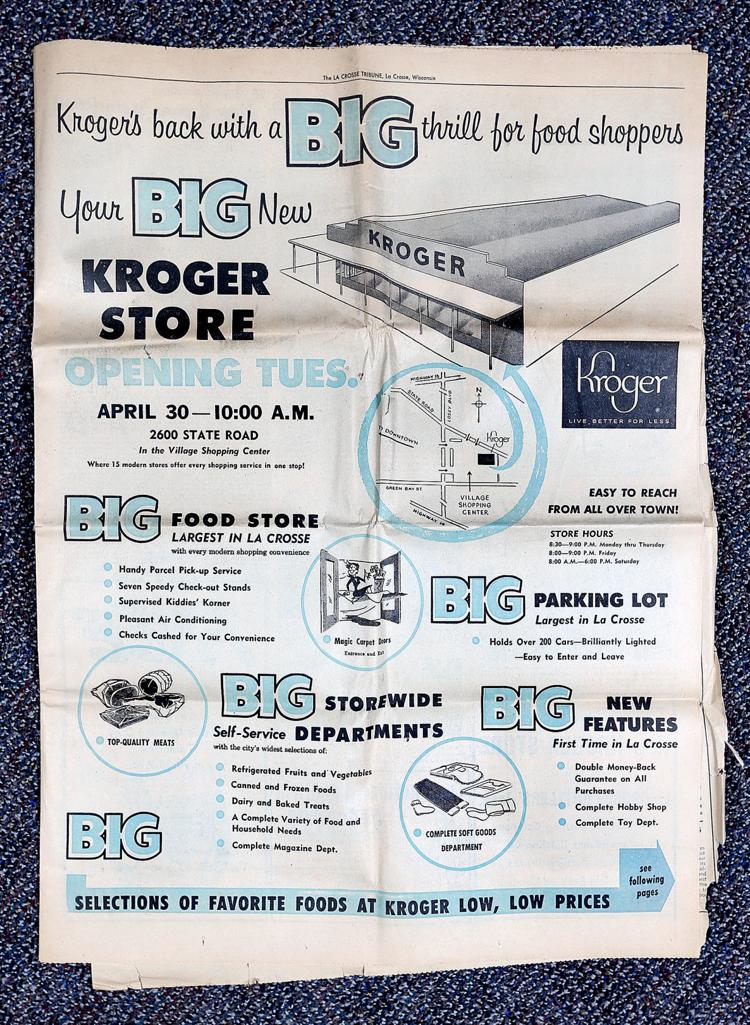 Kaybee Store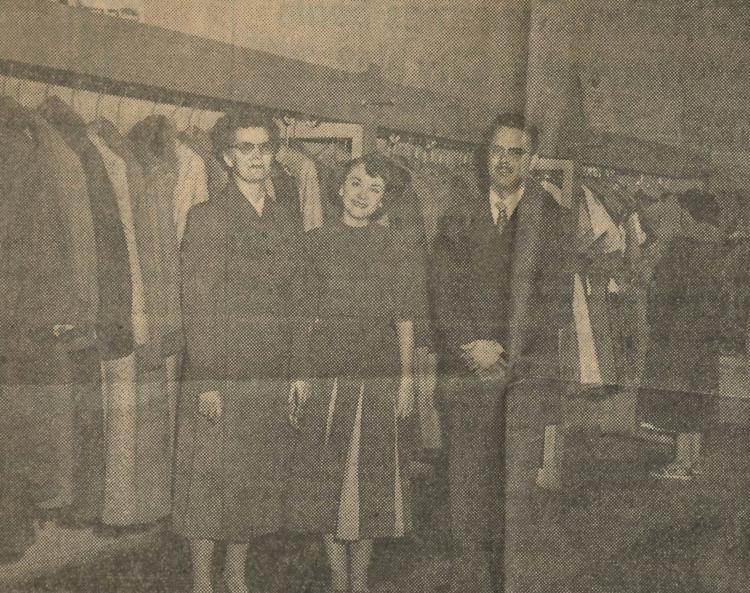 Kratt Lumber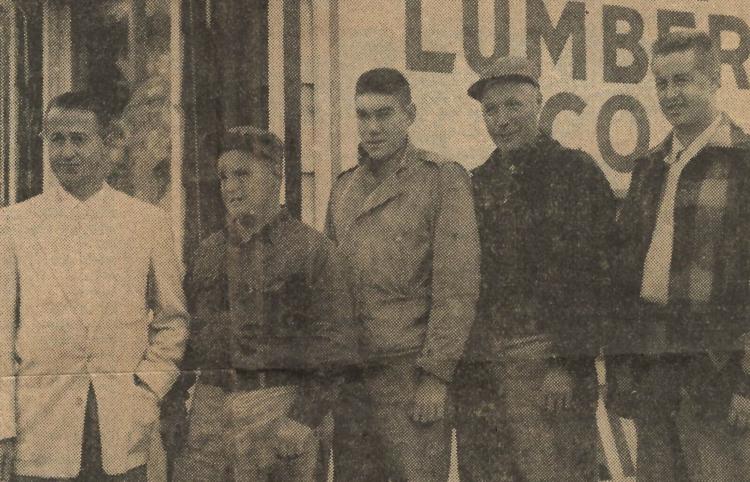 La Crosse Tribune
Linda's Bakery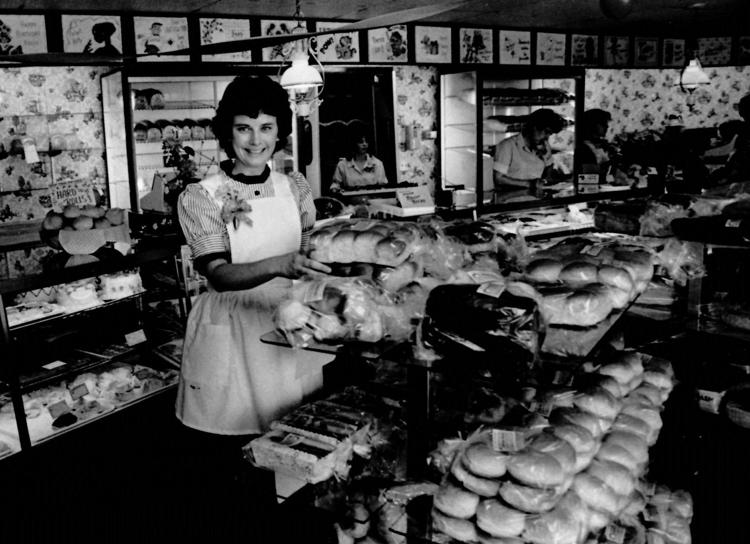 1982: Lorillard building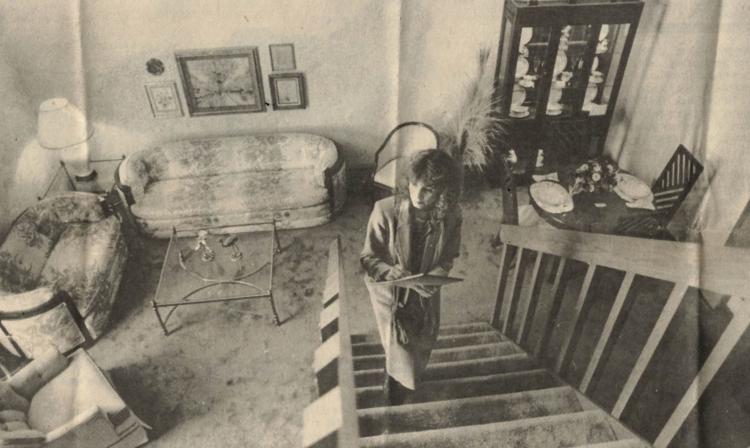 1982: Leithold Music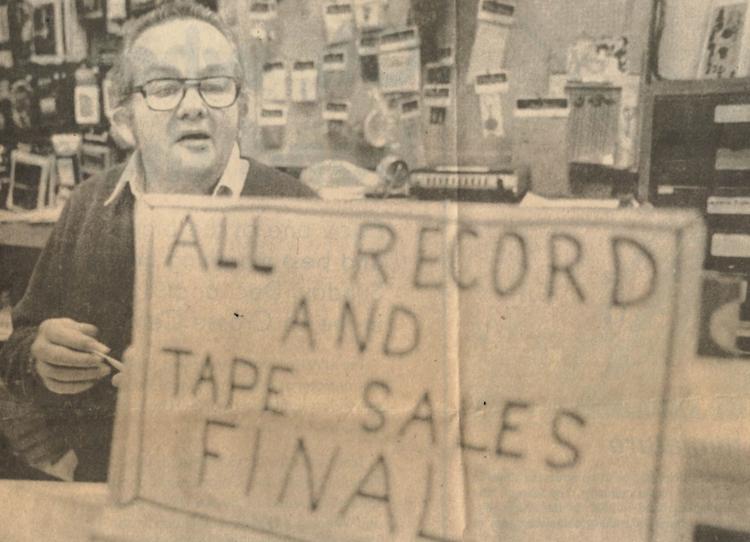 Lakeview Foods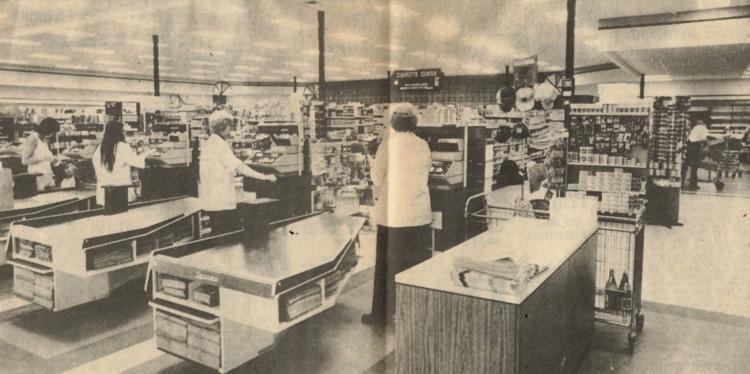 1978: La Crosse Answering Service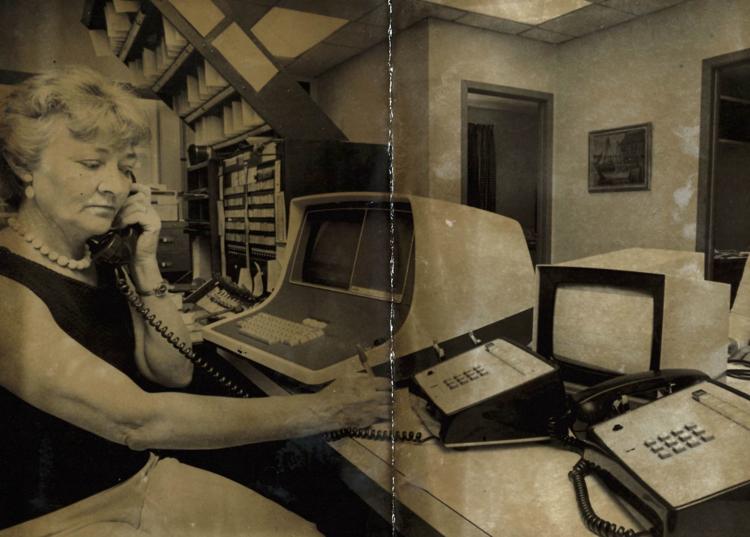 1978: Lenny's Shoe Repair
1972: Louie Bantle's Restaurant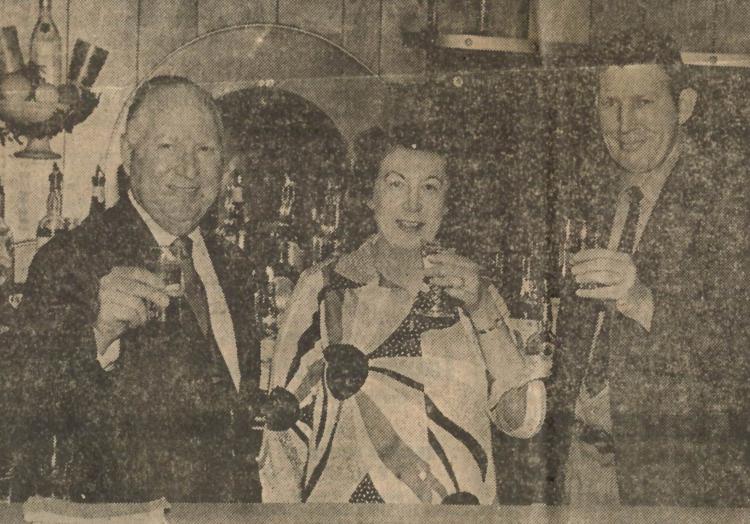 La Crosse Furniture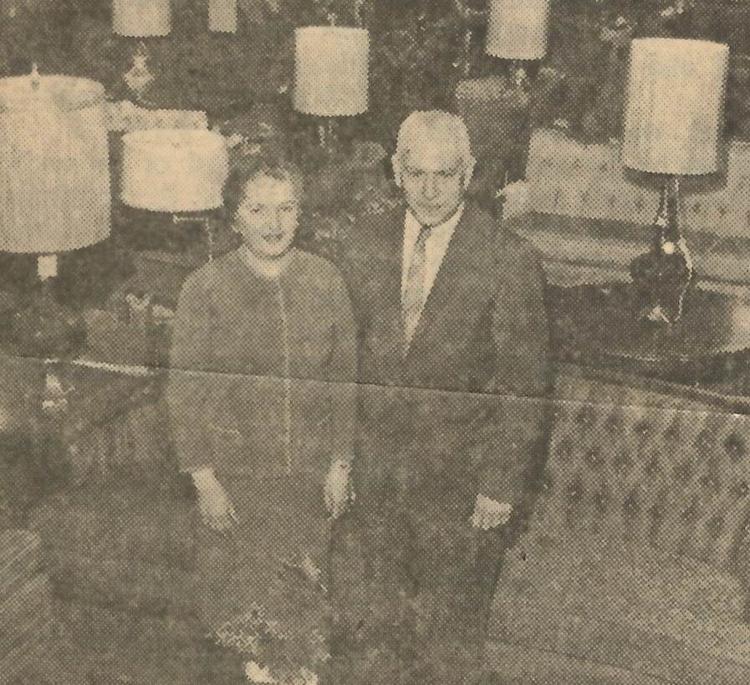 La Crosse Rubber Mills Co.

Leath Furniture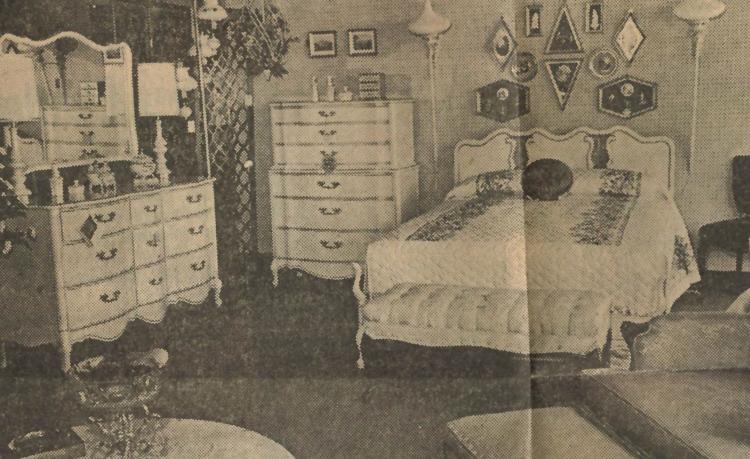 1955: La Crosse Beauty School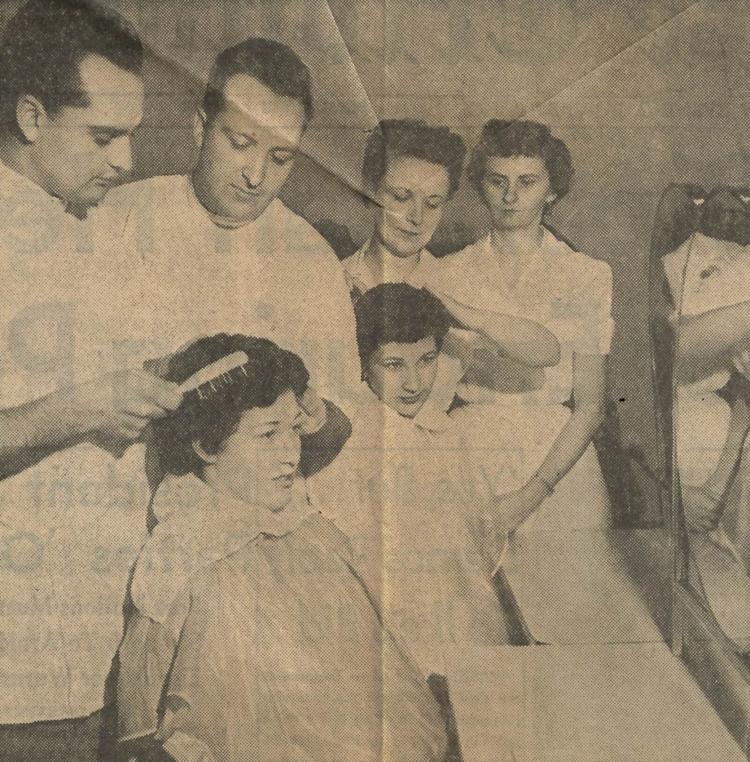 1954: Lottie's Ready-to-Wear Shoppe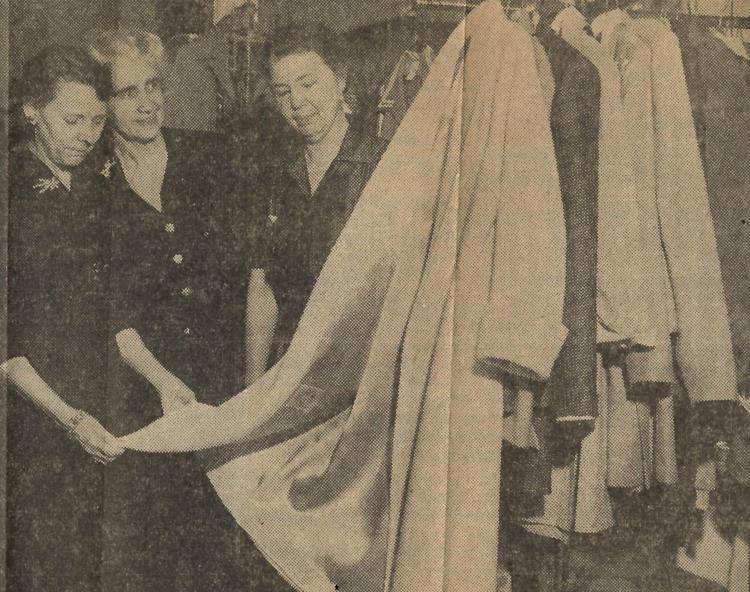 Maid-Rite Cafe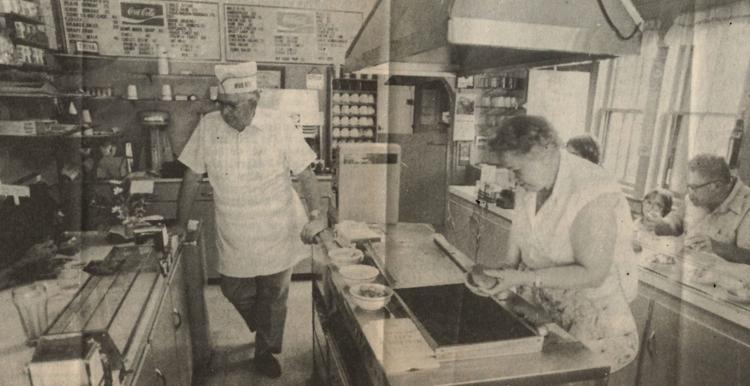 Michael's Cerise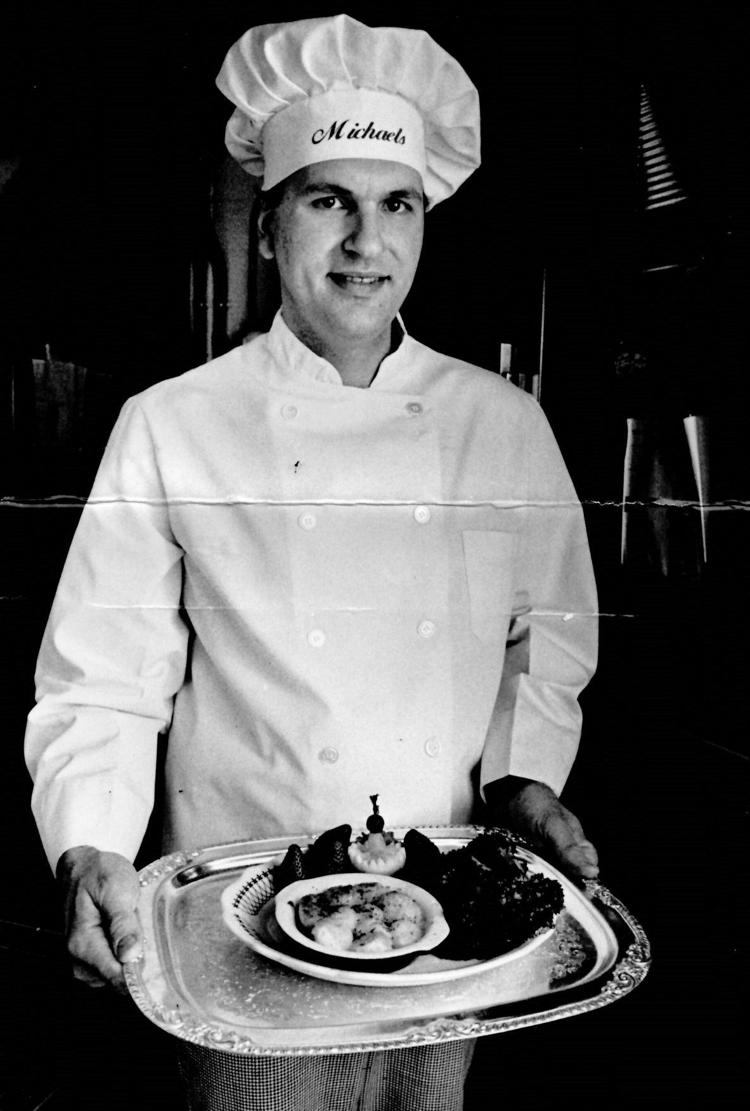 Marineland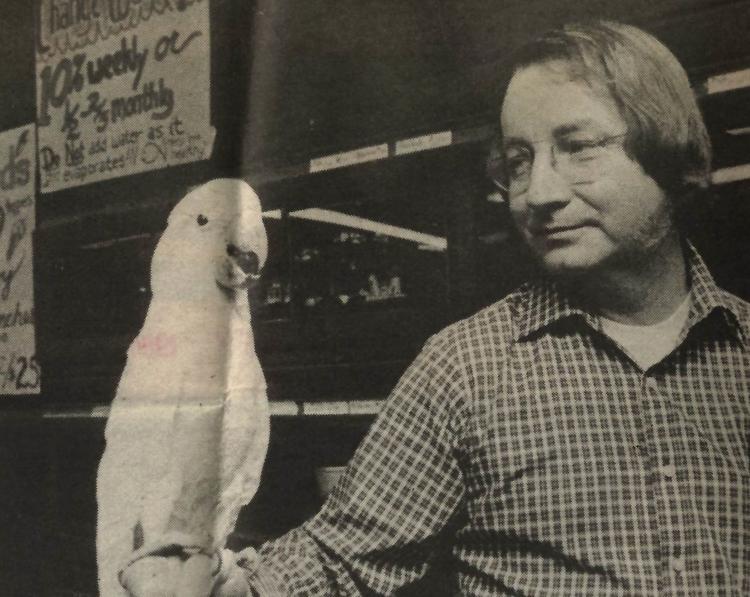 Mississippi Valley Airlines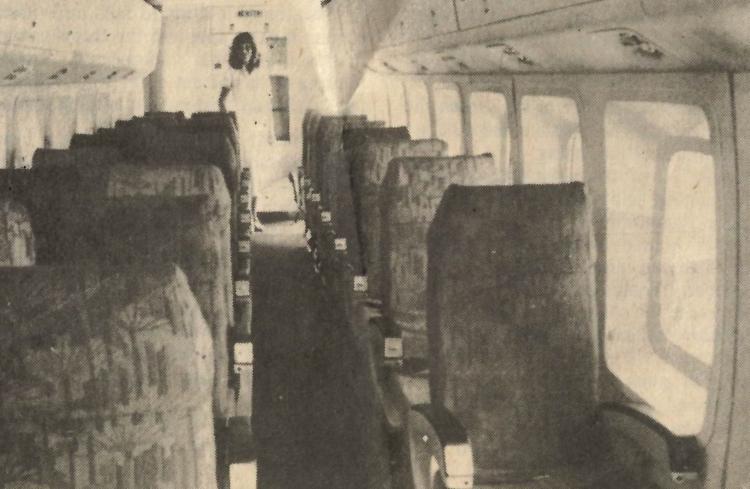 Mai-Tai Supper Club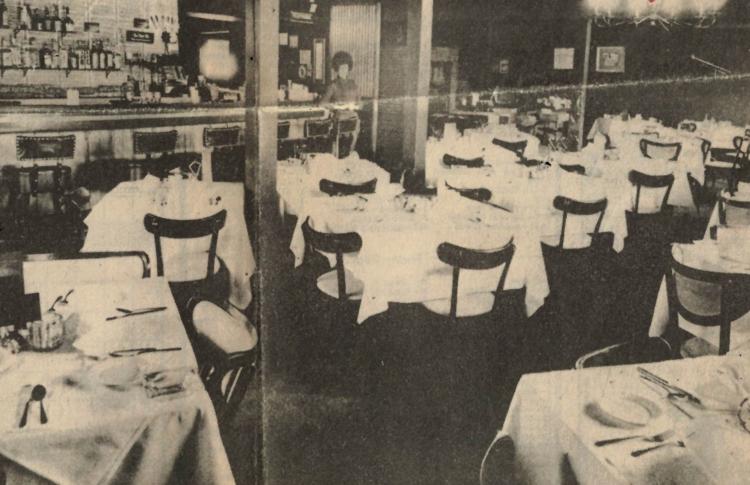 Menards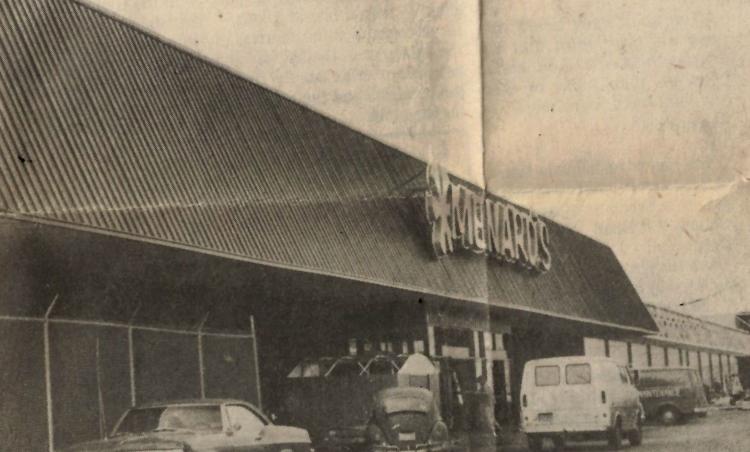 Mr. D's Donuts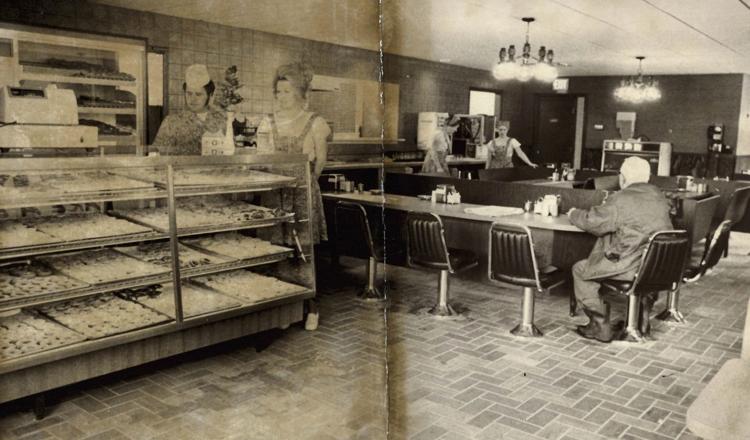 McDonald's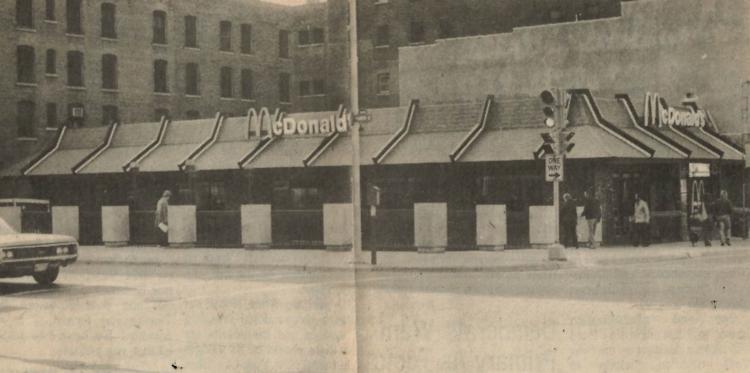 Montgomery Wards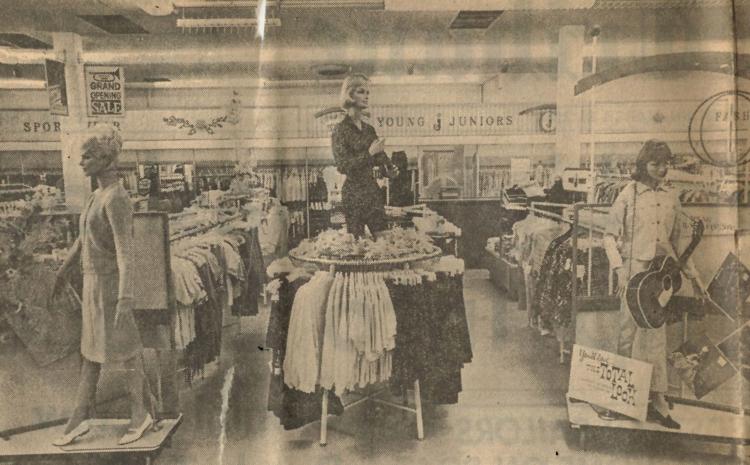 Major Rexall Drug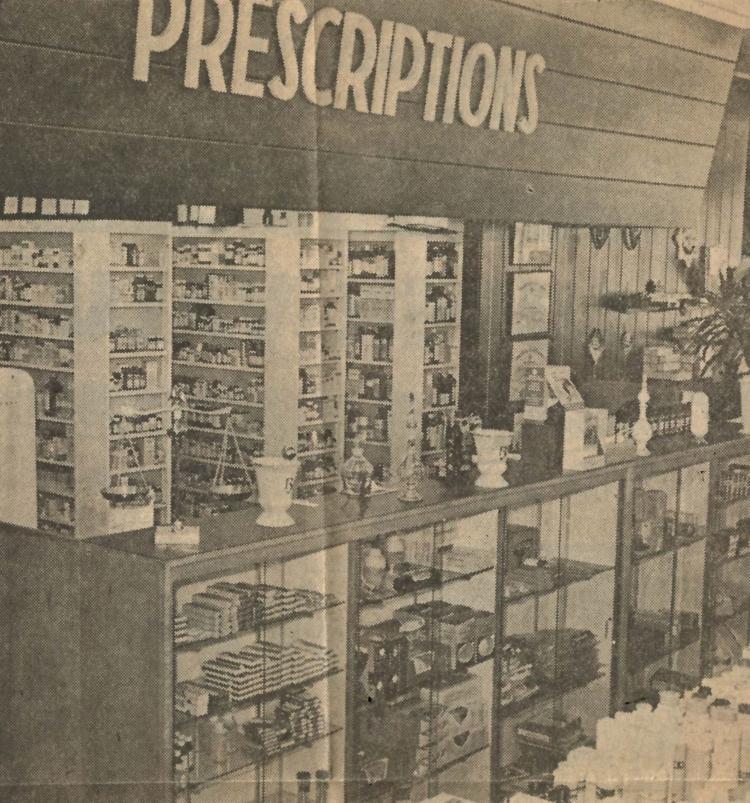 Mount La Crosse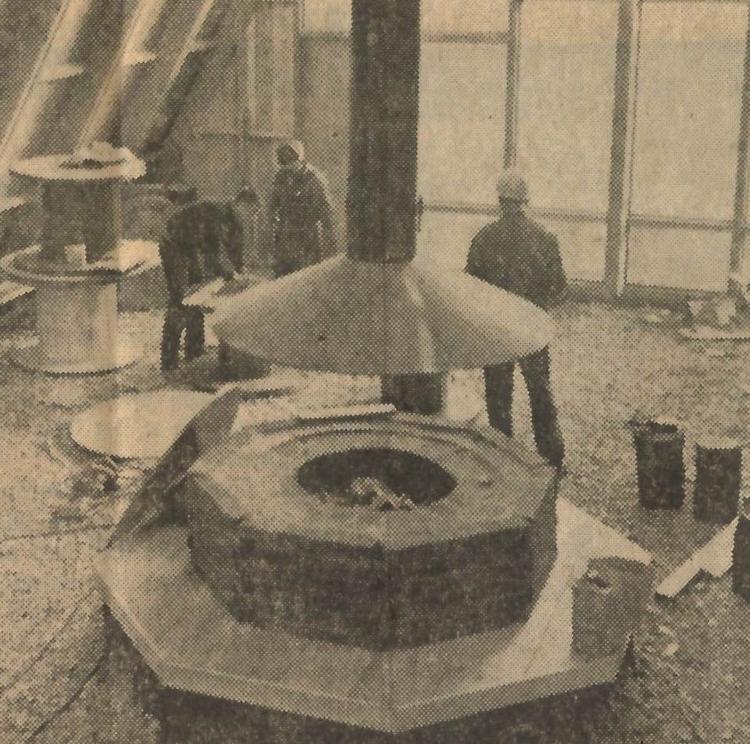 1984: National Video Movie Rental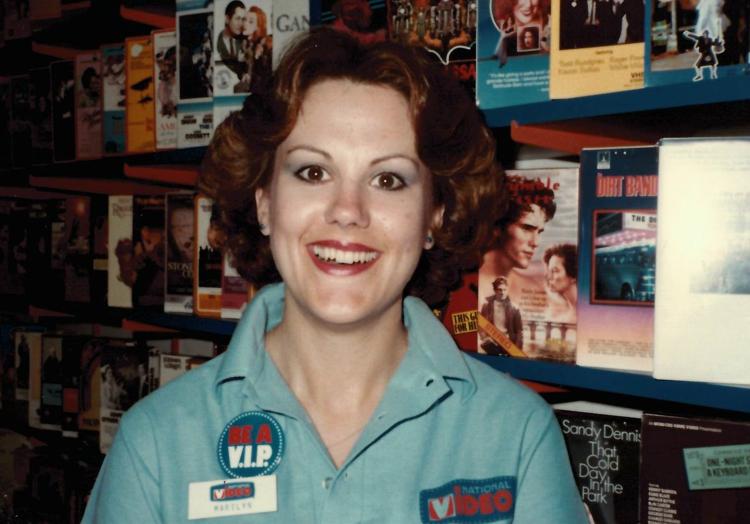 North Star Drive-In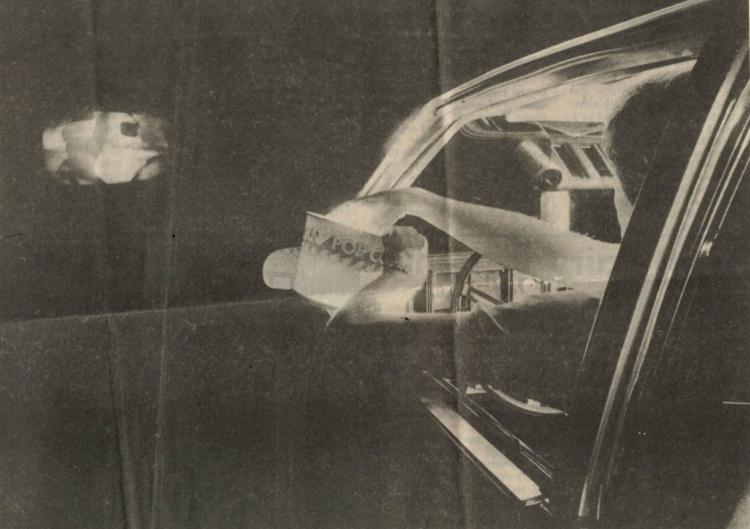 Nutrition World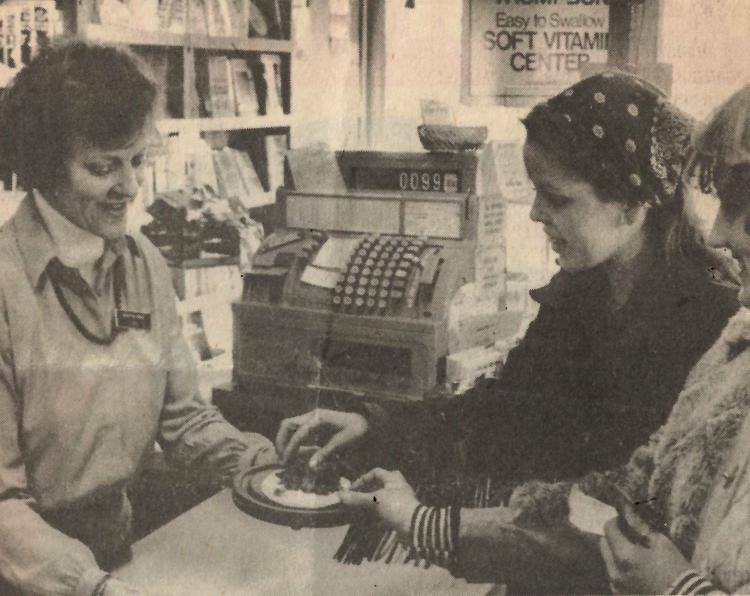 Nob Hill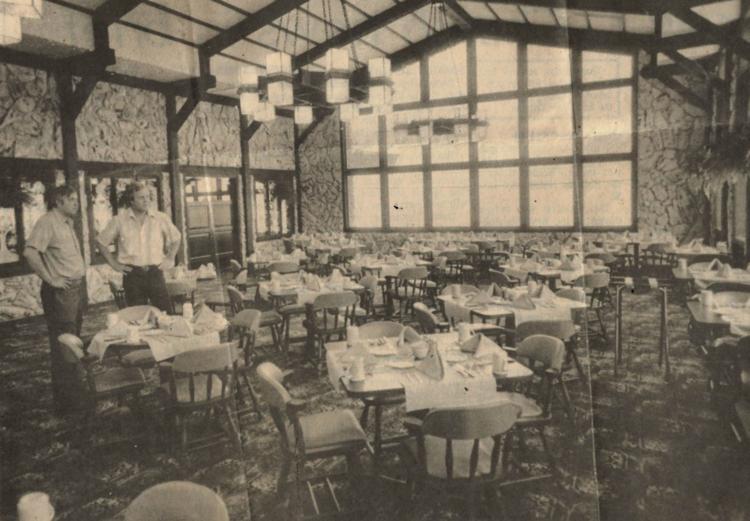 Nutbush City Limits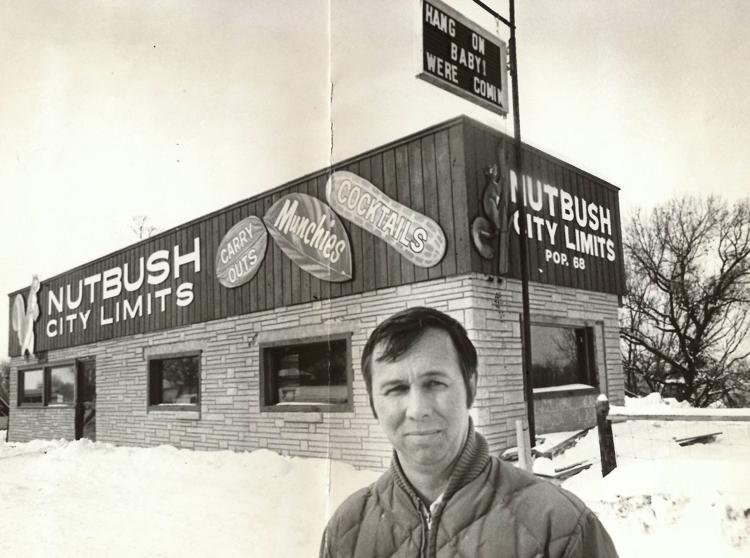 1976: New Villa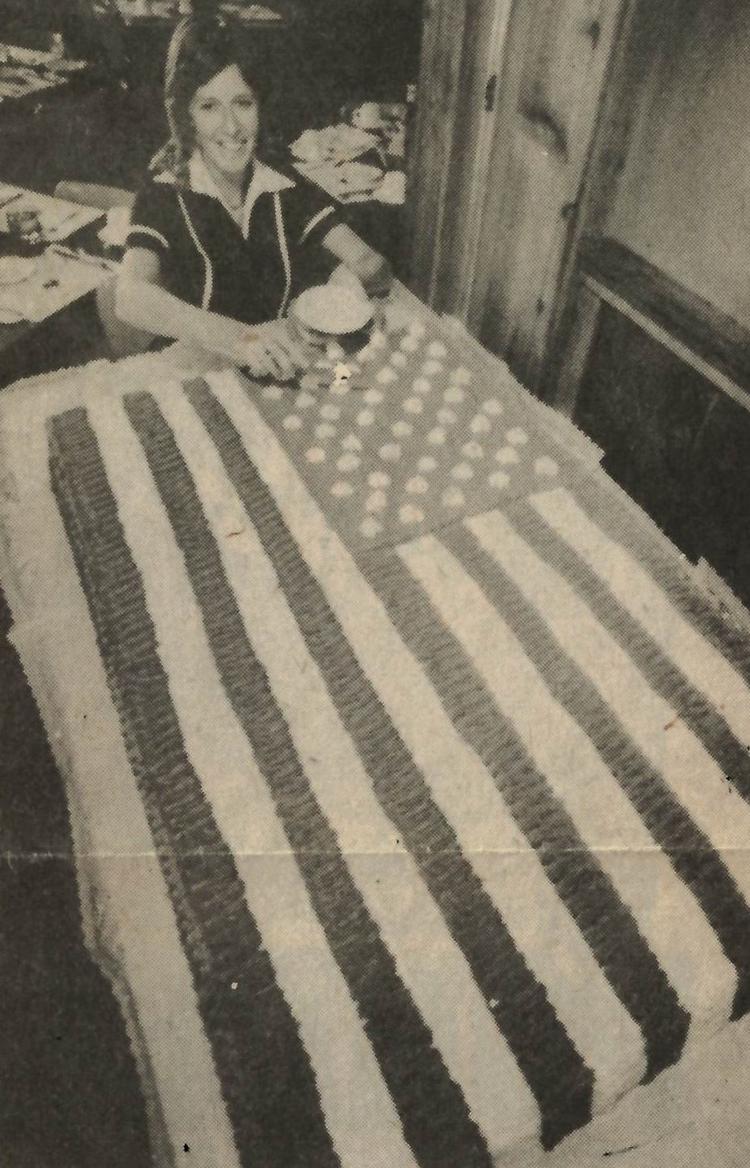 1973: Newburg's Menswear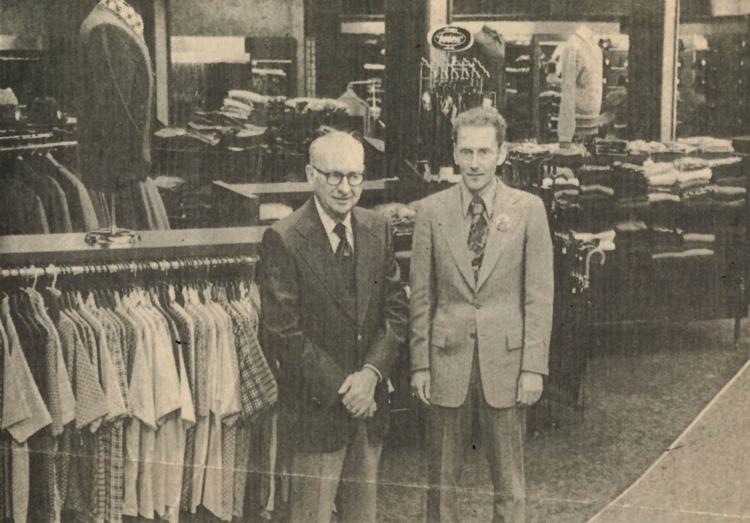 Northwest Fabrics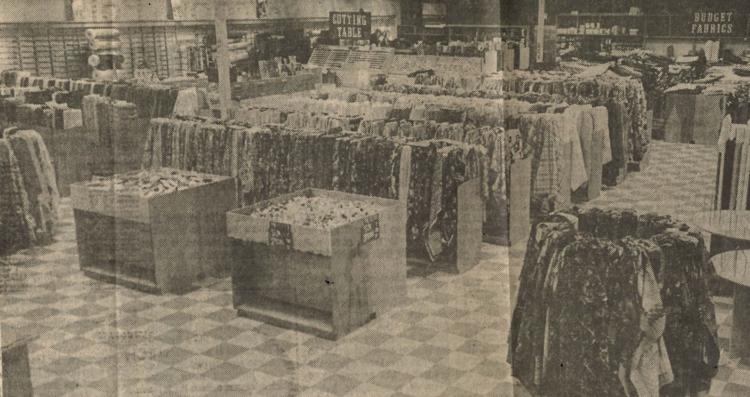 Organic Valley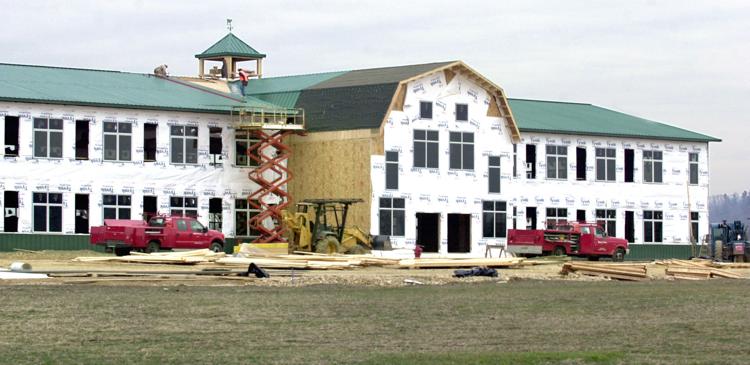 Onalaska Upholstery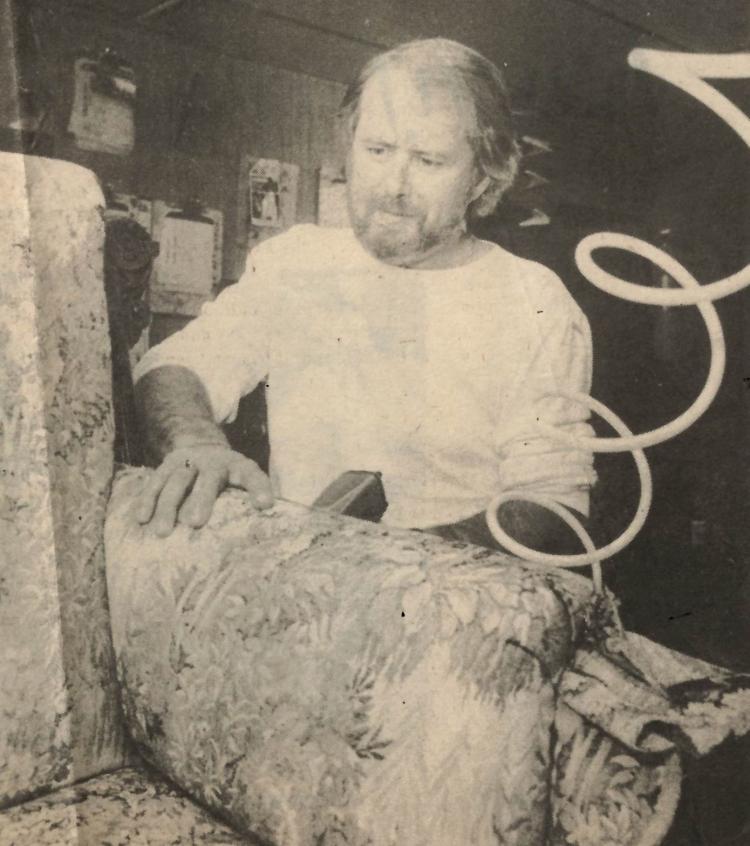 Our Place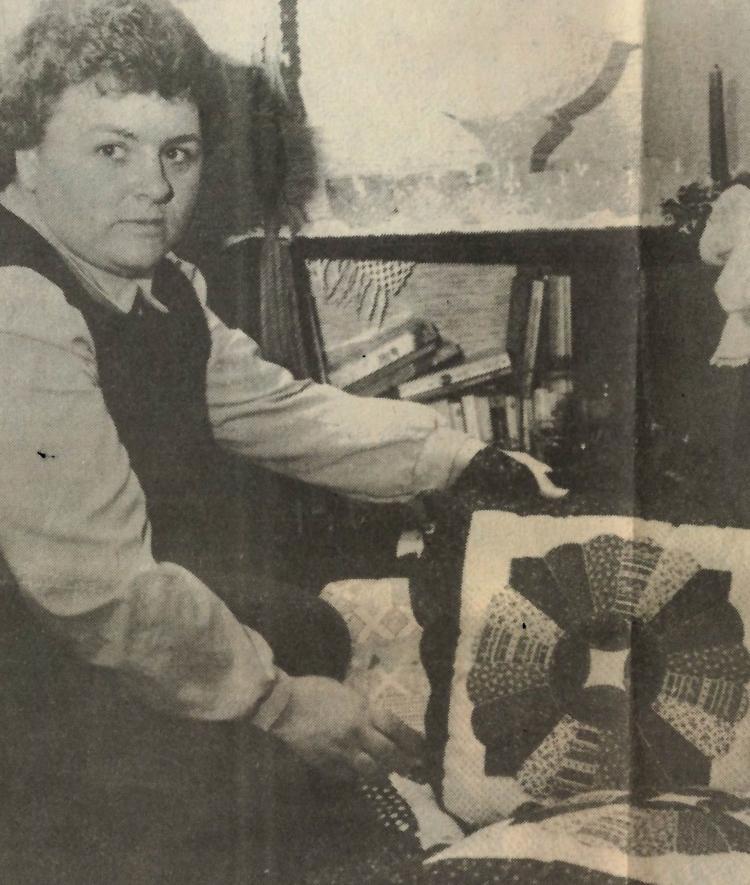 Oscar's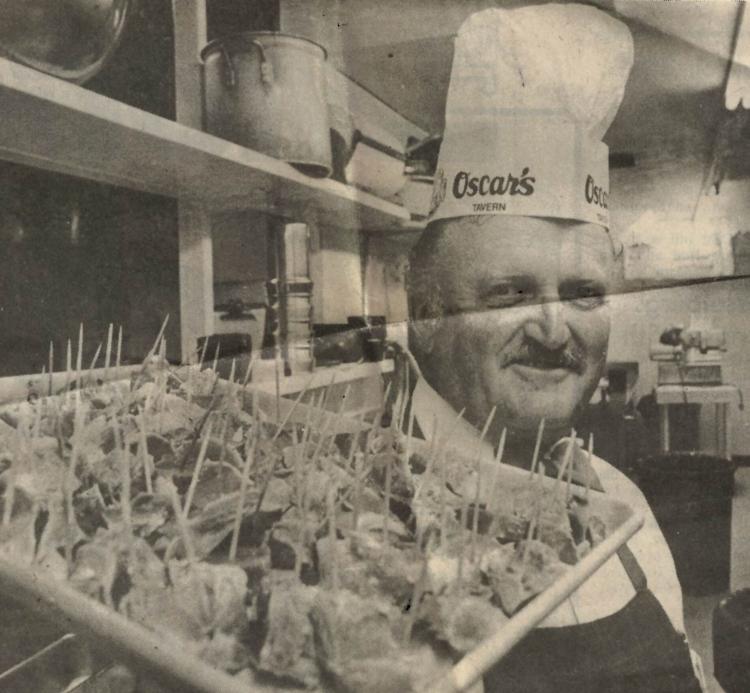 Oriental Food Store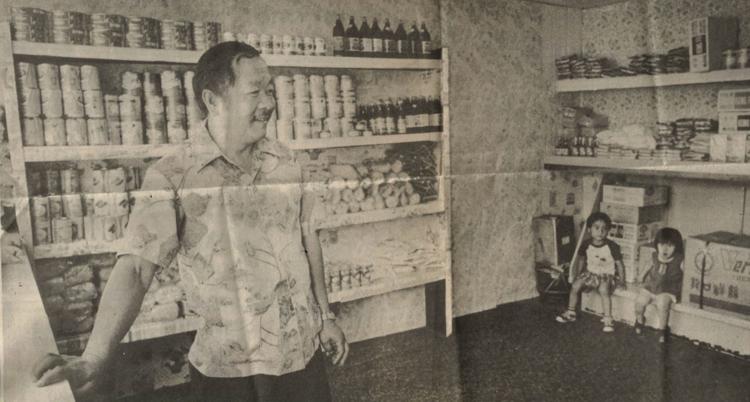 Oak Originals
Outers Laboratories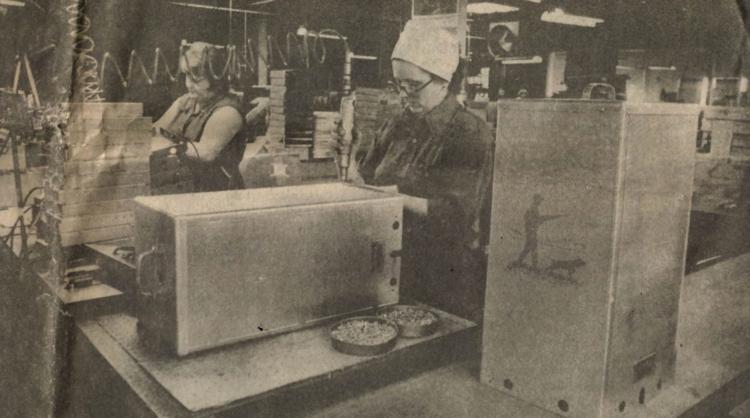 Osco Drug
Paul's Pantry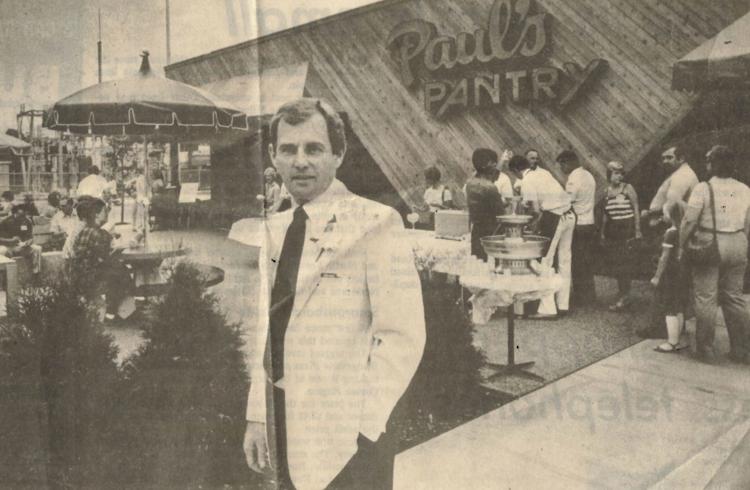 Pizza Corral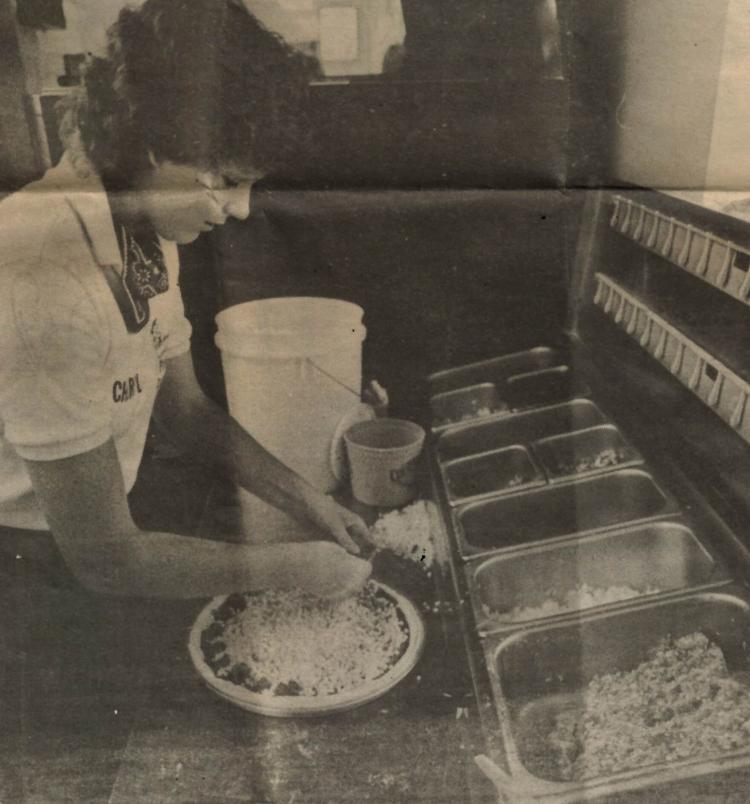 Pagliacci's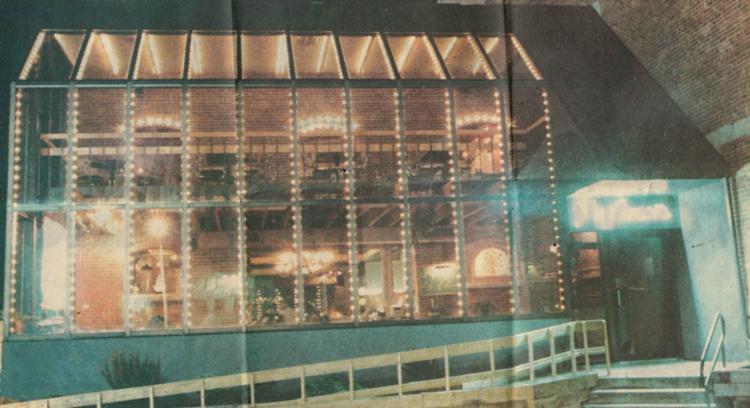 Party House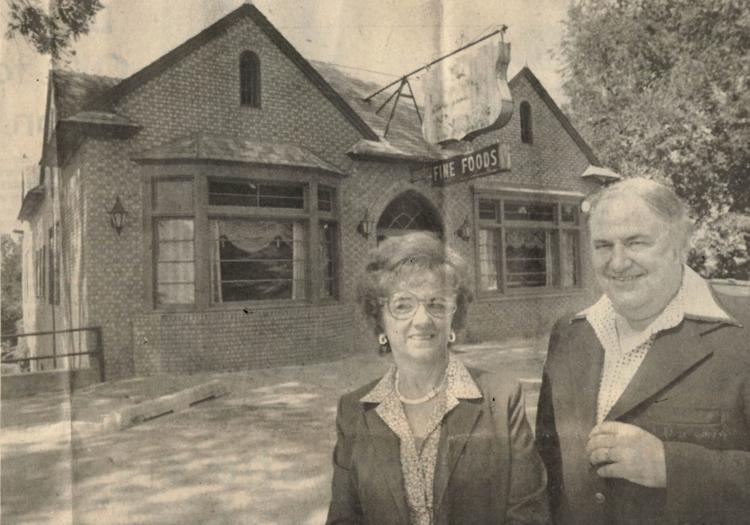 1981: People's Food Co-op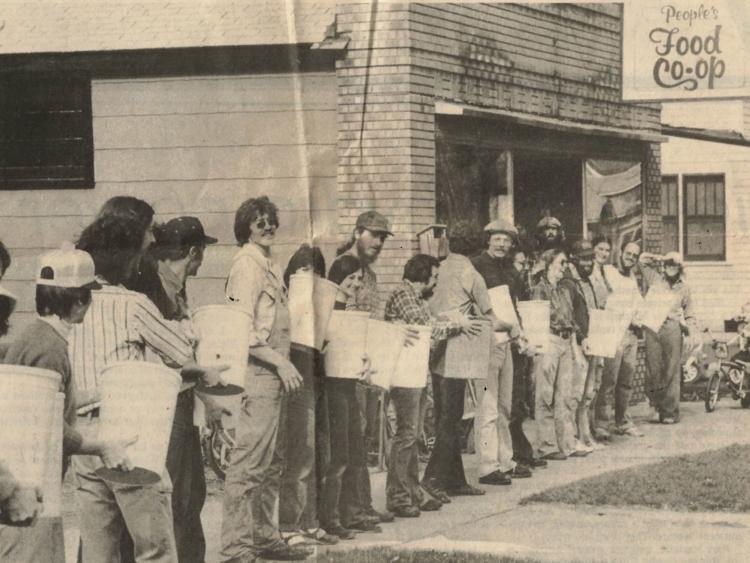 Piggy's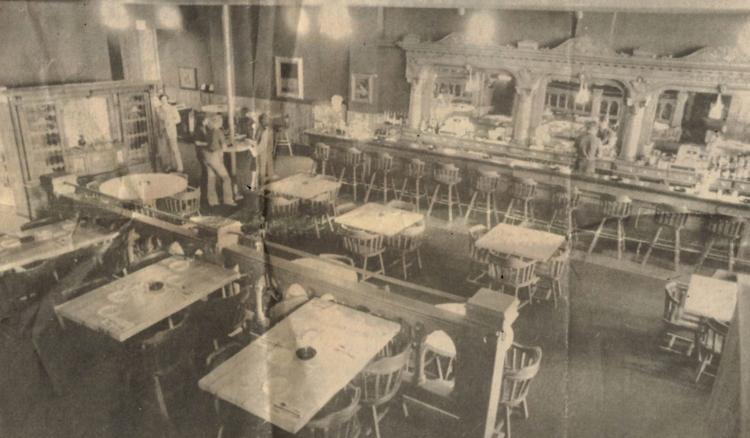 Pamperin Cigar Co.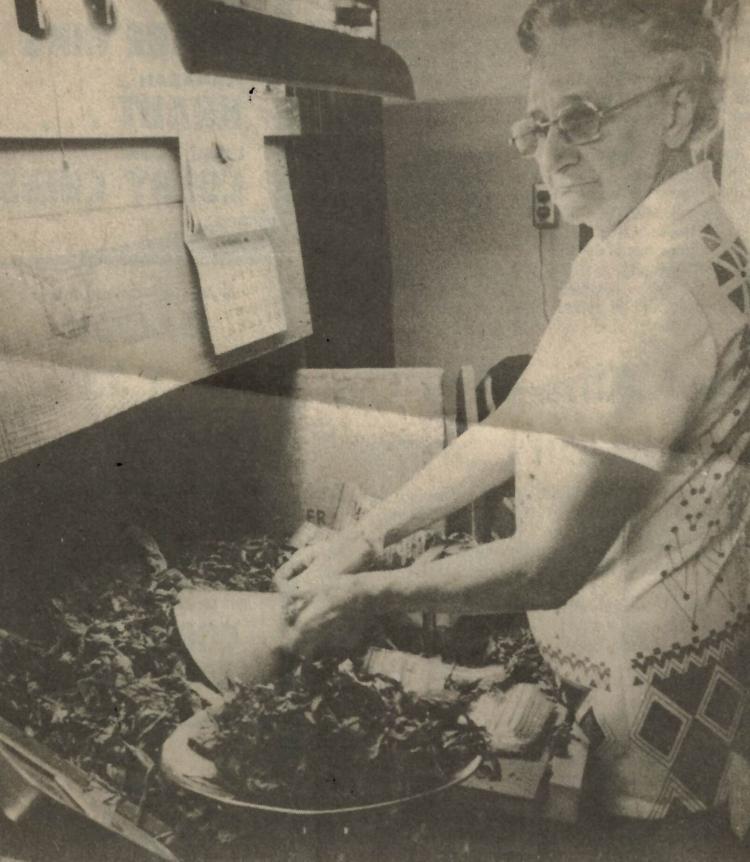 Ponderosa Steak House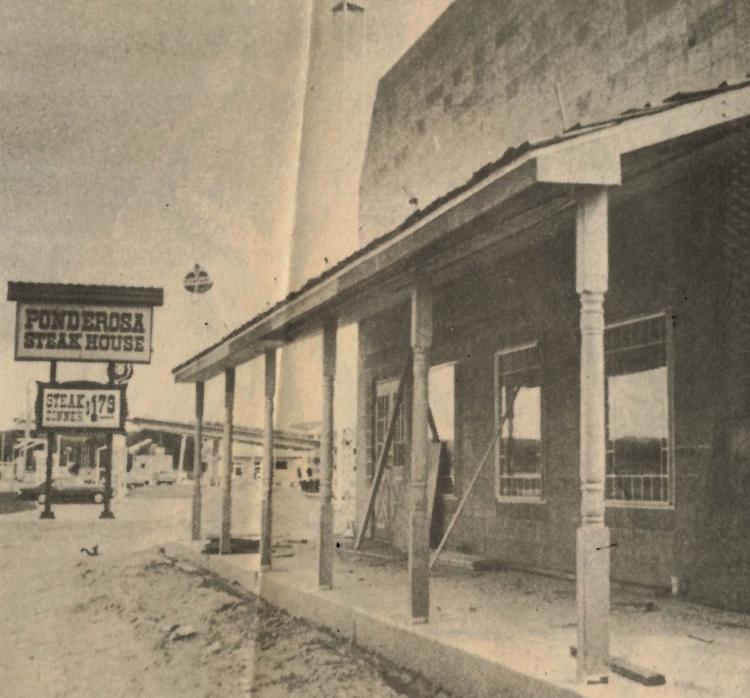 1945: Quillin's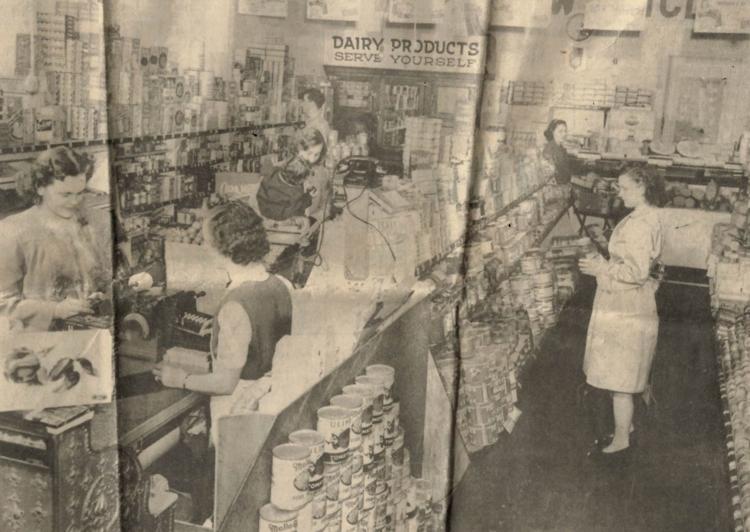 1985: Ranch House Dinner Theater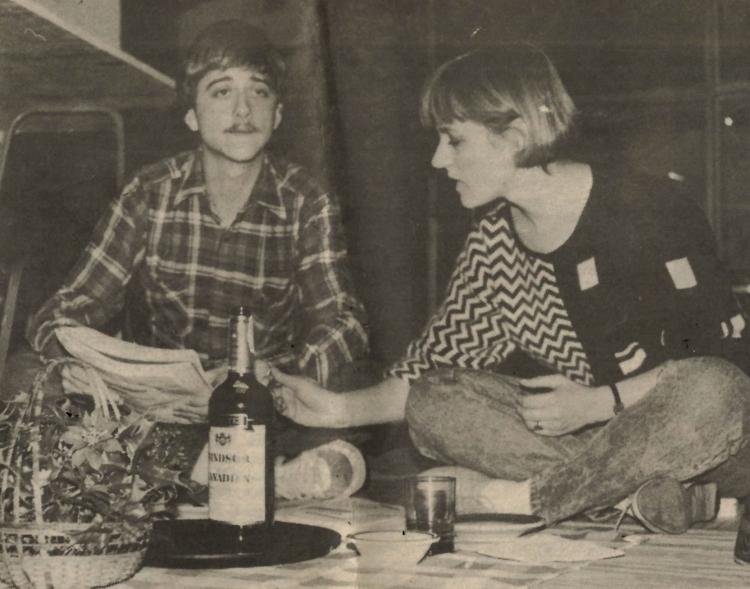 Rudy's Drive-In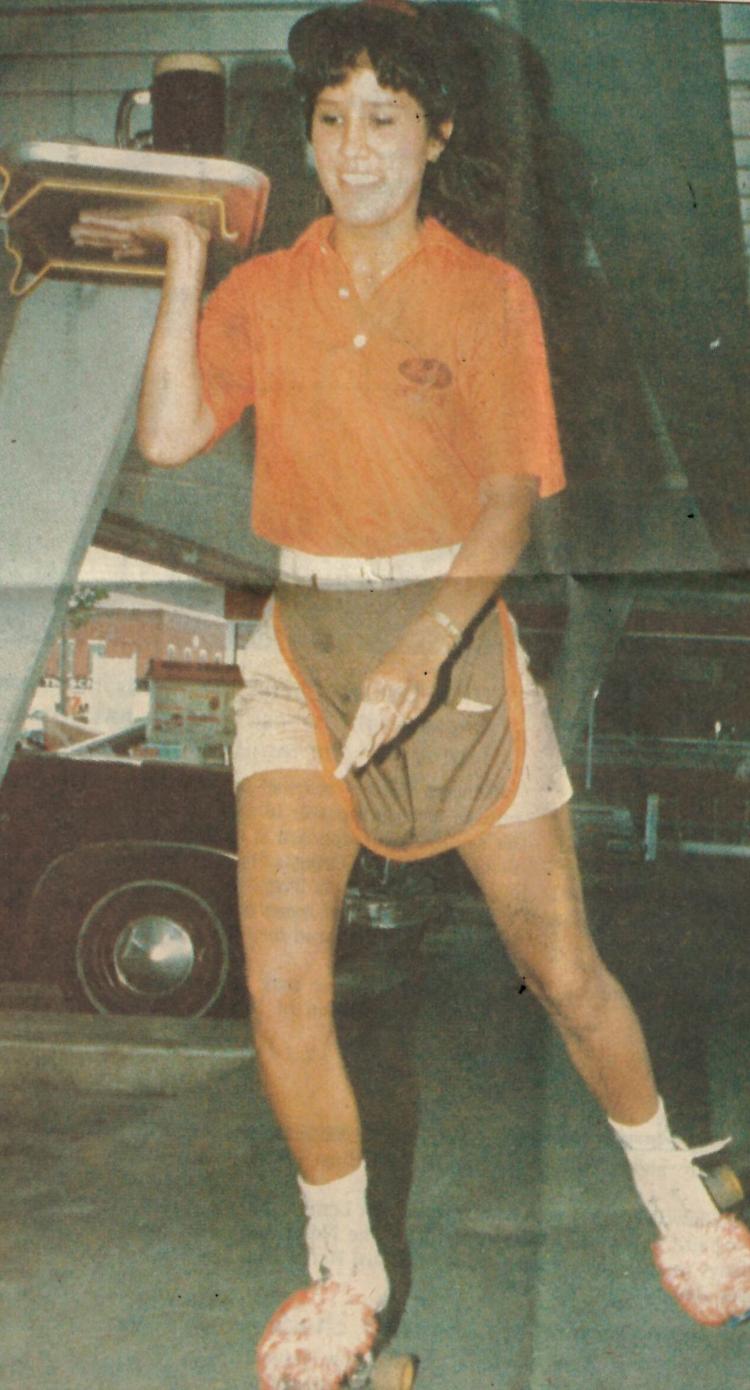 Ray Hutson Chevrolet
Ragstock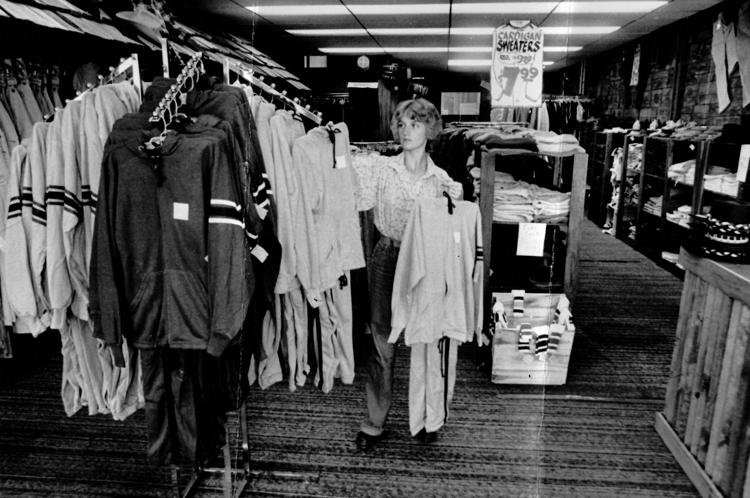 Radisson Hotel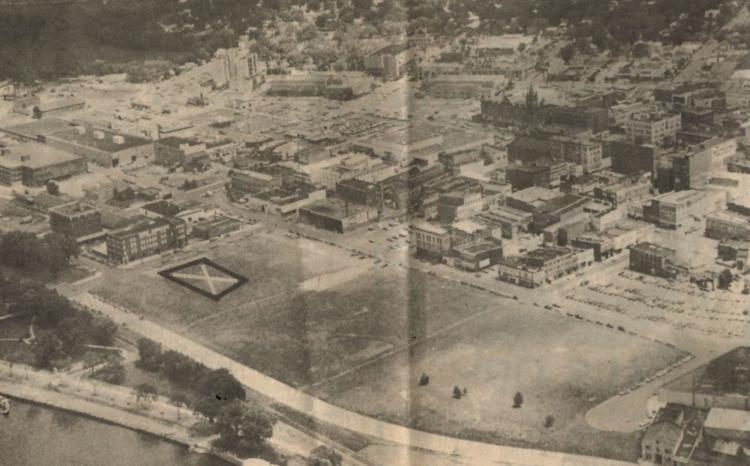 Ramada Inn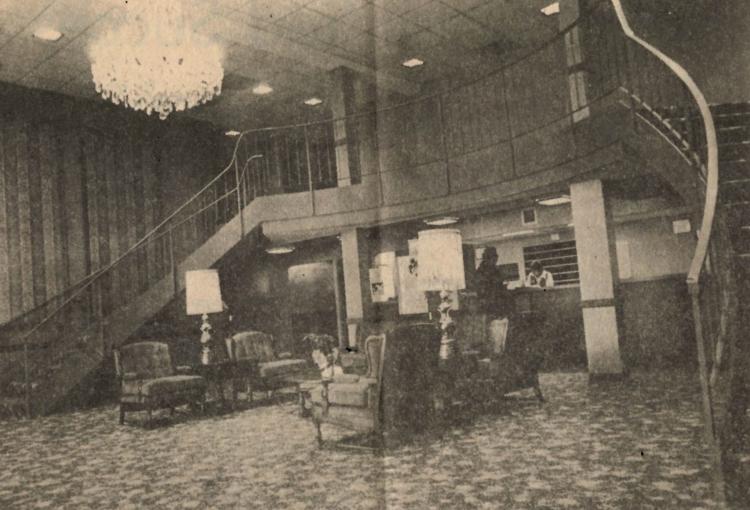 Royale Pie Shop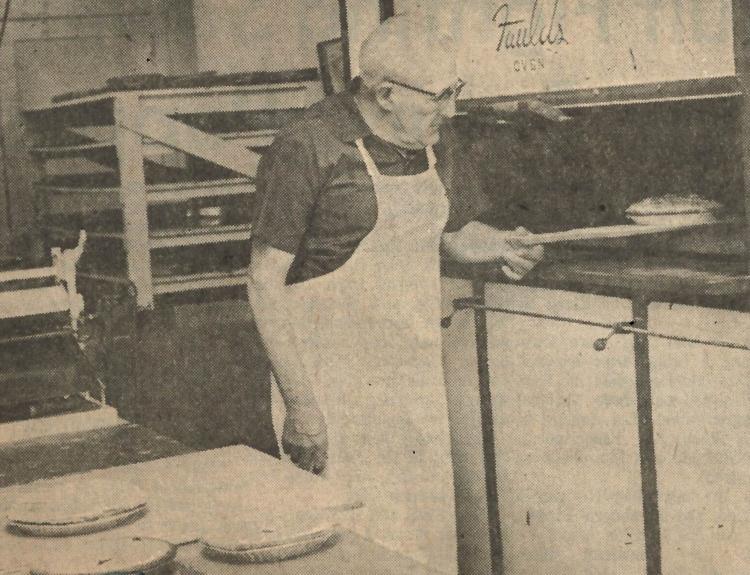 Ross Furniture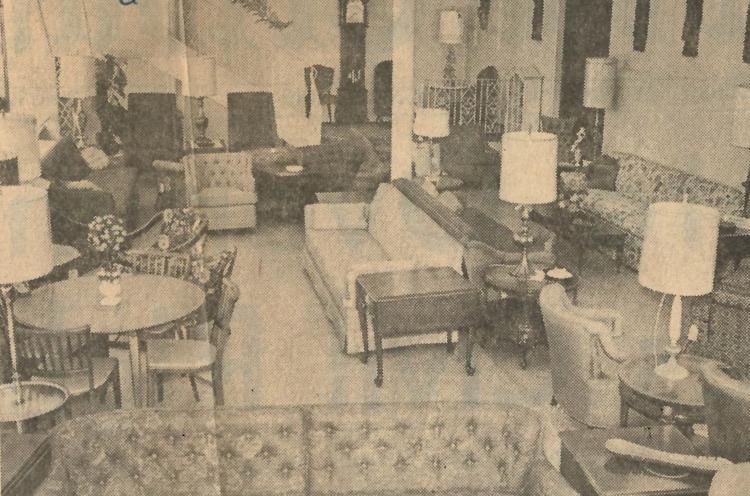 Rivoli Theater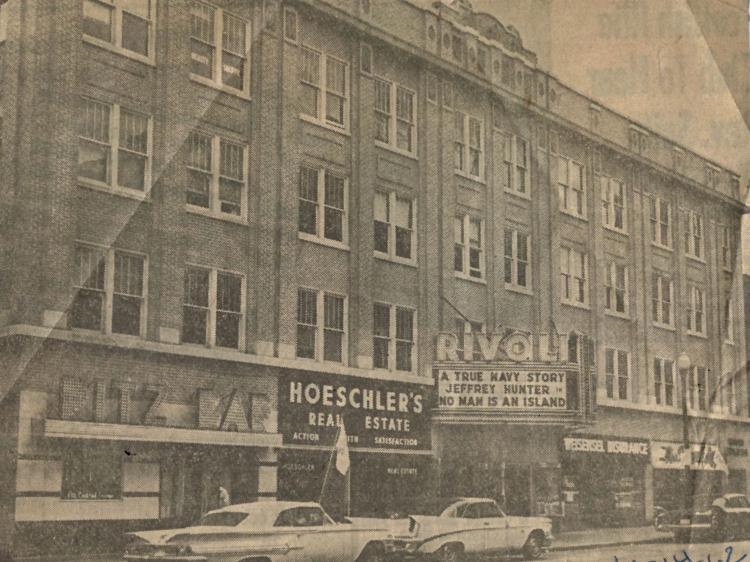 Red Owl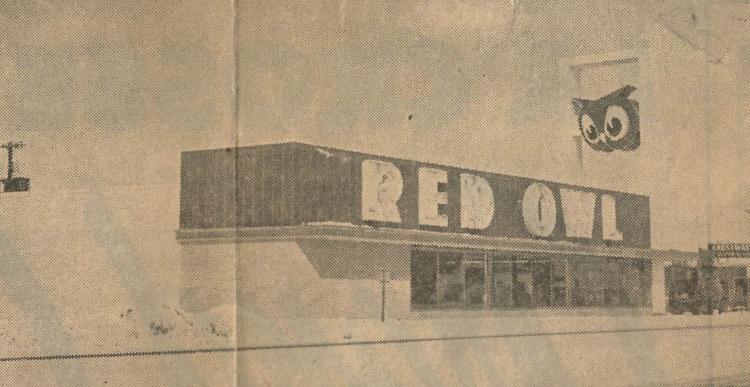 1954: Rowley's Office Equipment
Rose Jewelers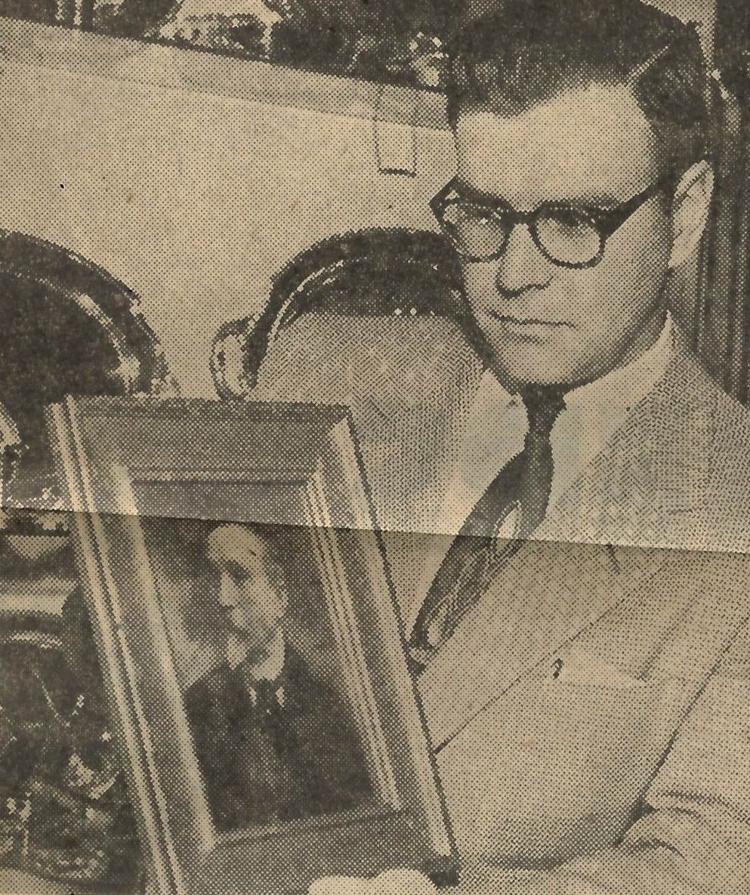 Skogen's IGA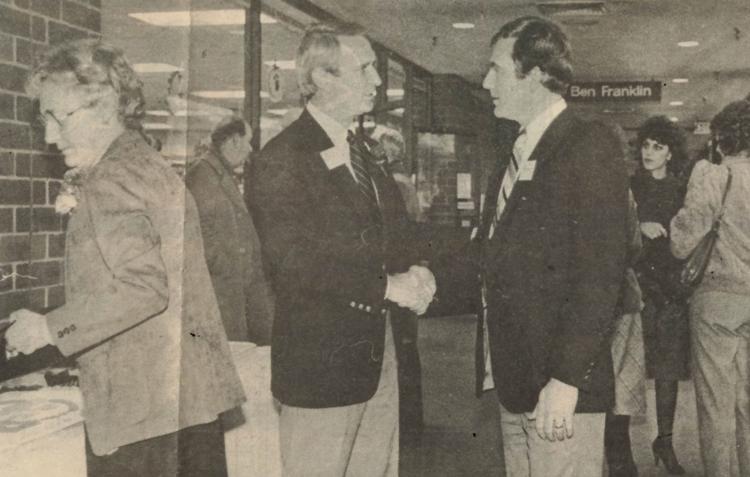 Scandinavian Design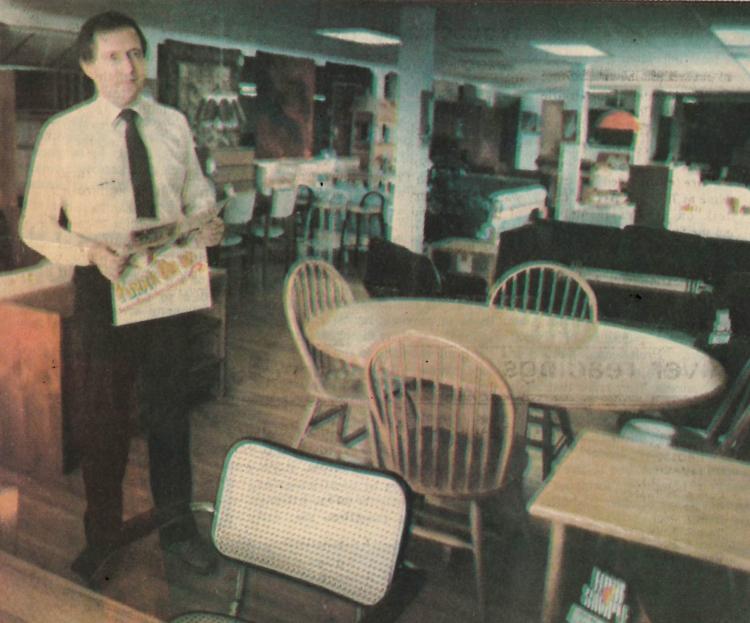 1984: Skifton's Department Store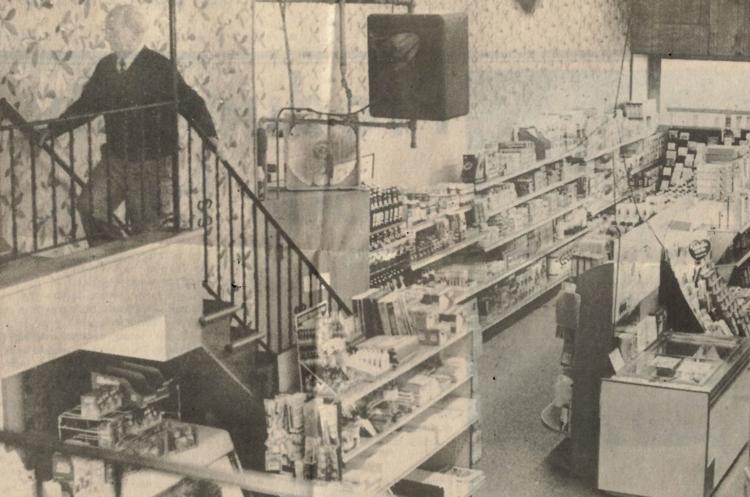 South Avenue Cafeteria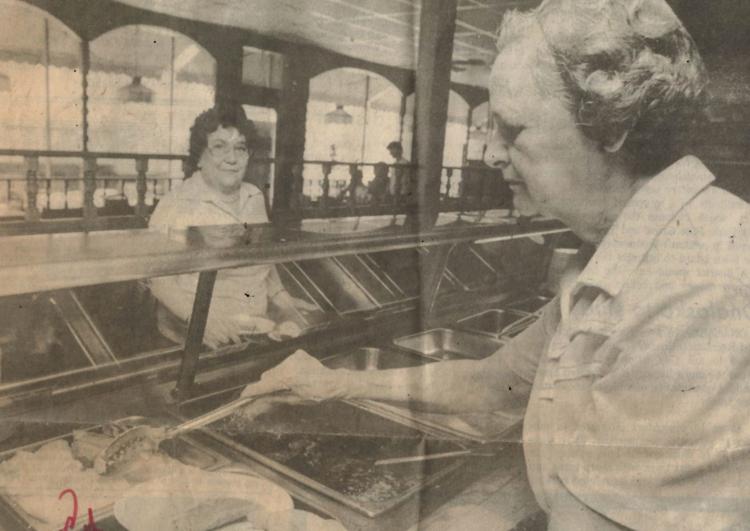 1983: Showbiz Pizza Place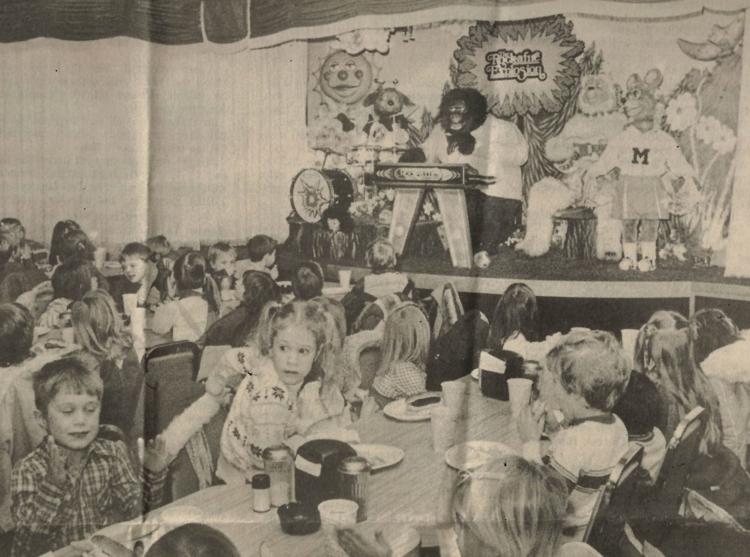 Stoddard Hotel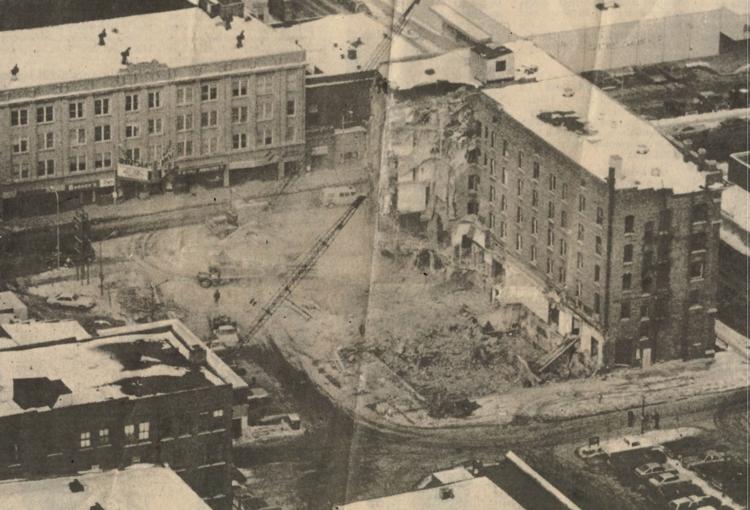 The Sweet Shop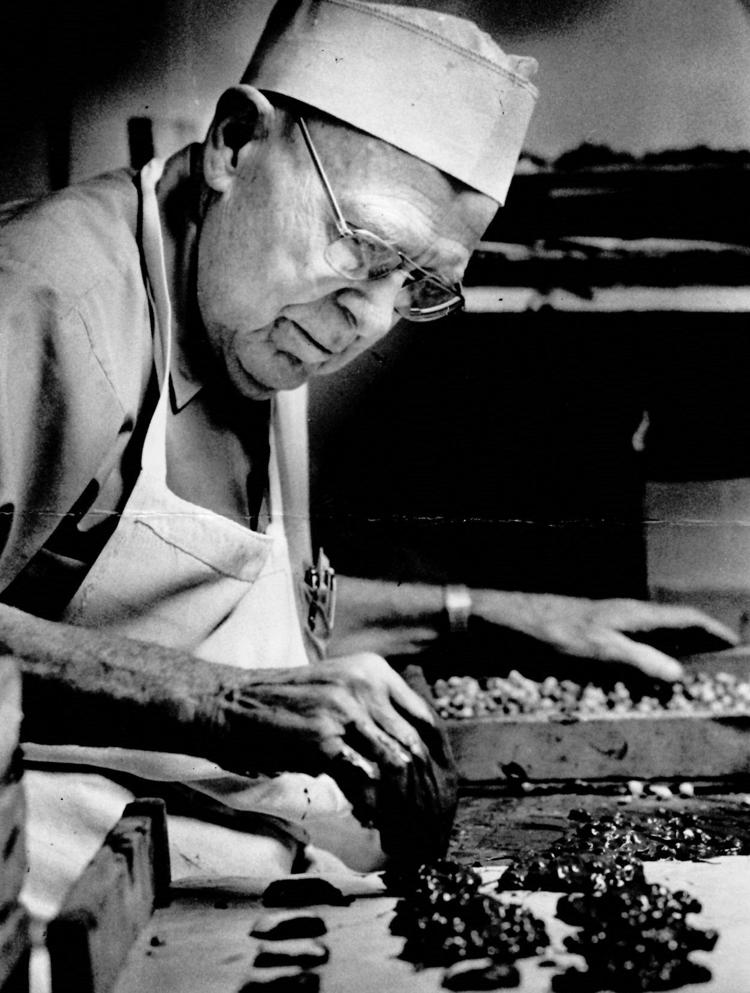 1978: Soell's King of Low Prices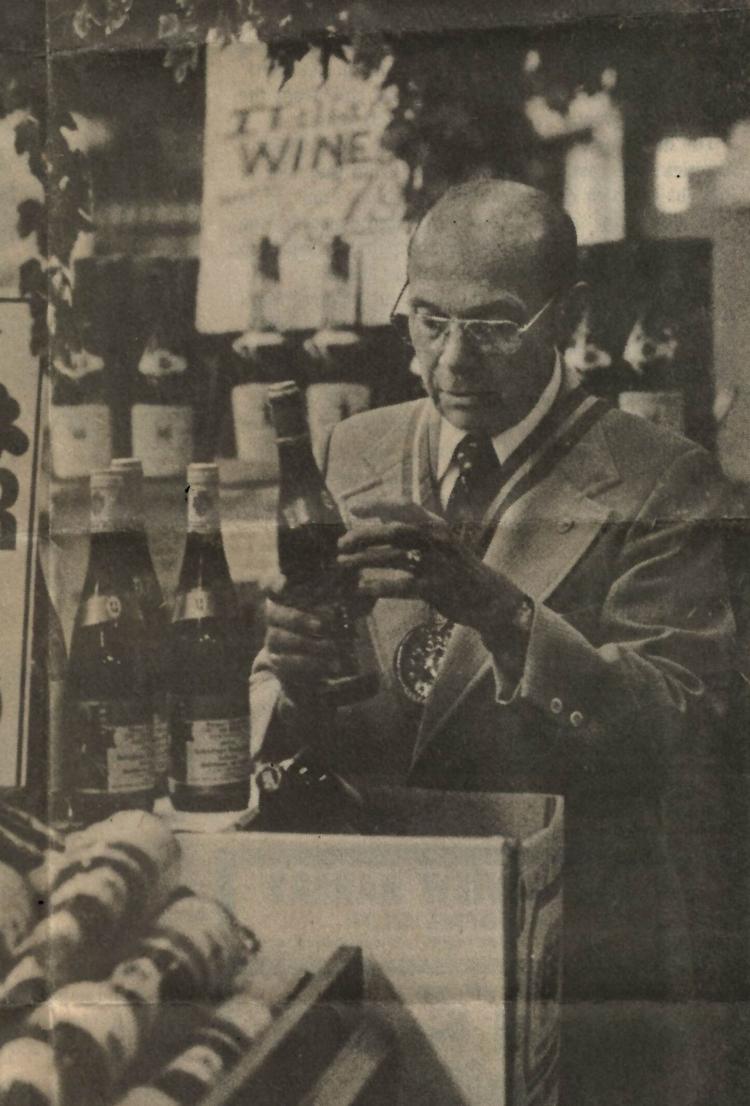 1978: Shopko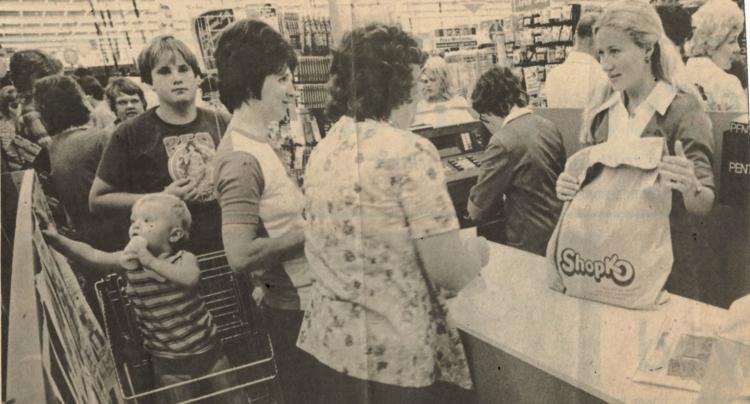 SuperValu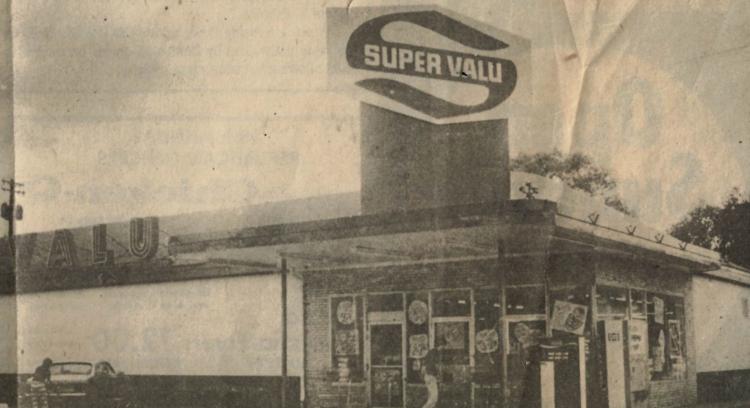 1973: Schaak Electronics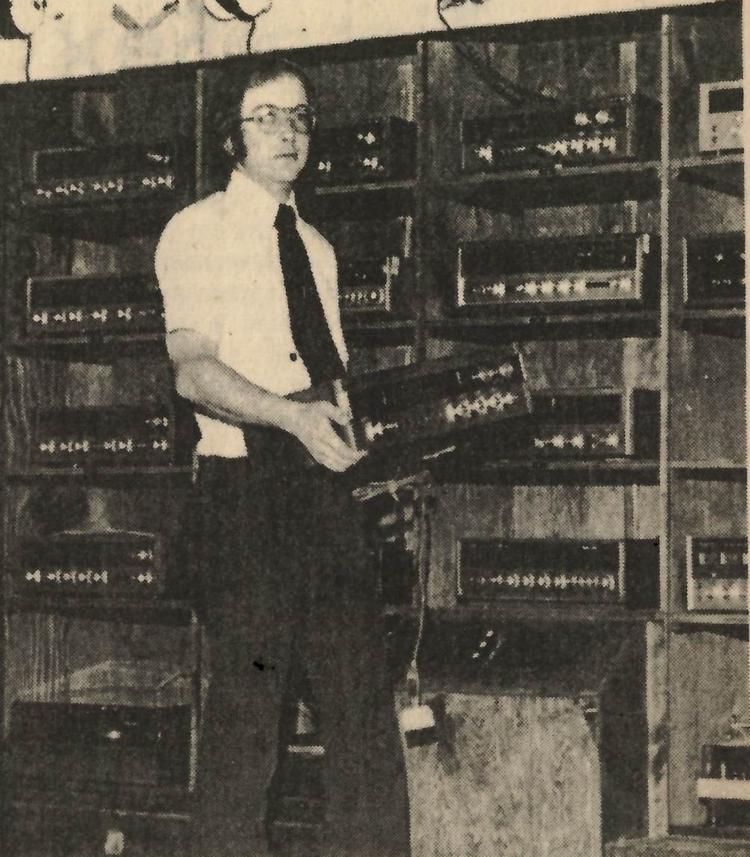 Shakey's Pizza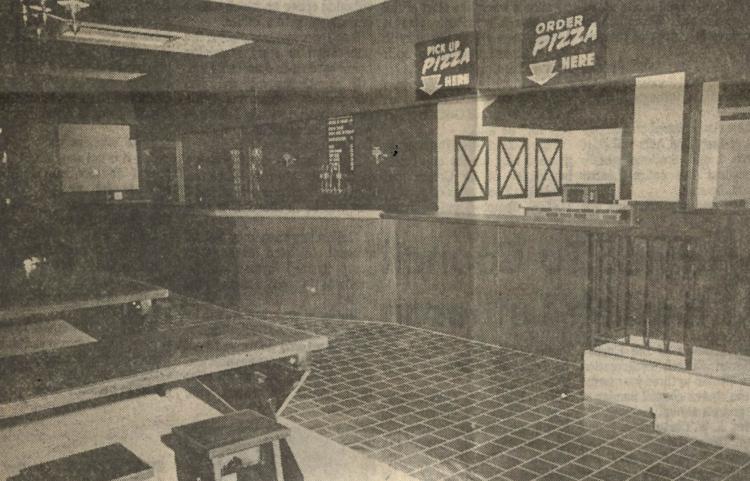 1972: The Stereo Shop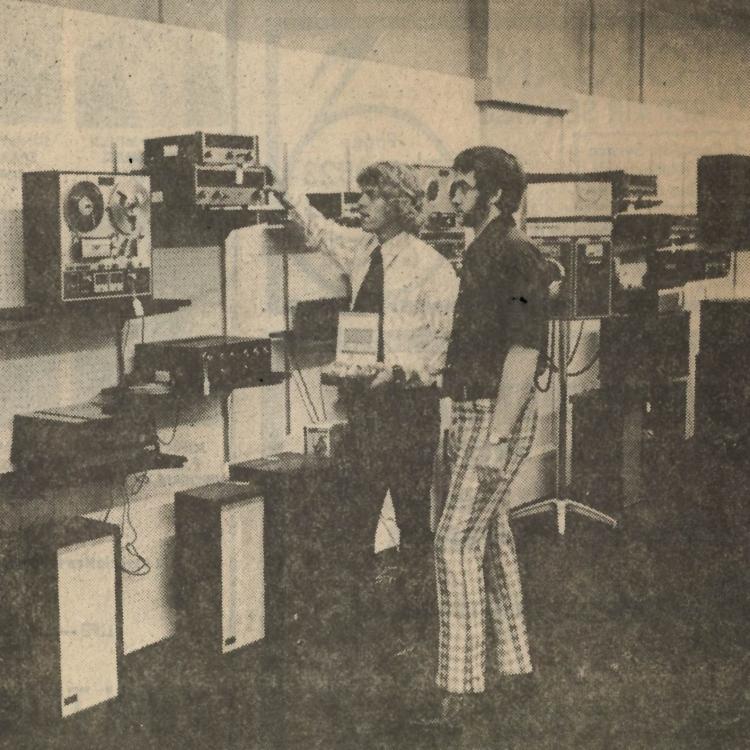 Sandy's Drive-In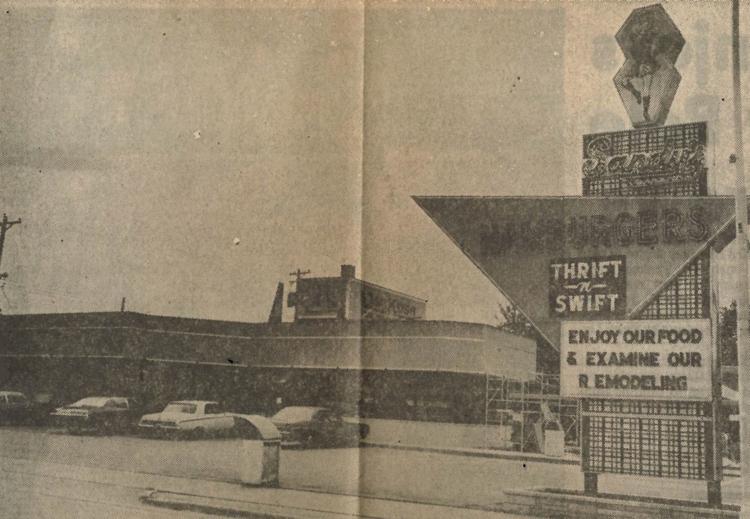 Shelby Mall

Swiss Chateau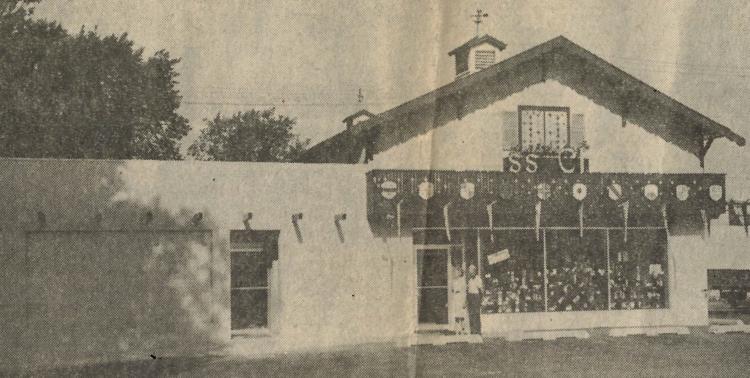 Spurgeon's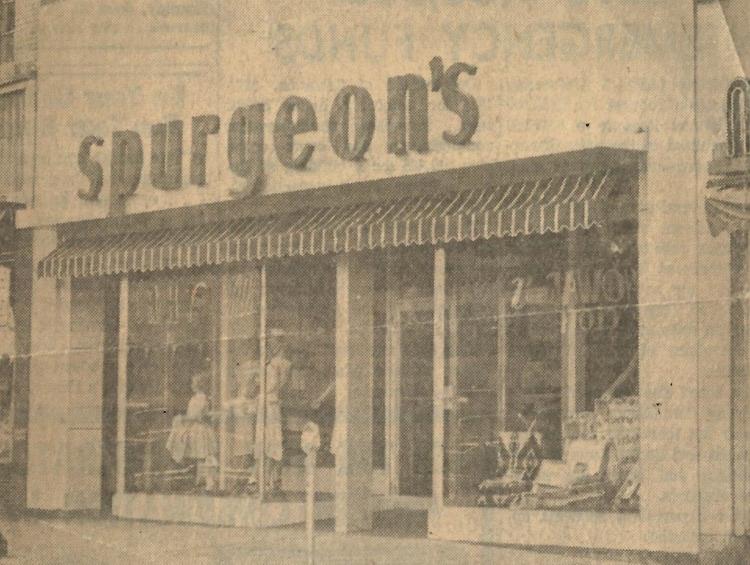 1958: State Bank of La Crosse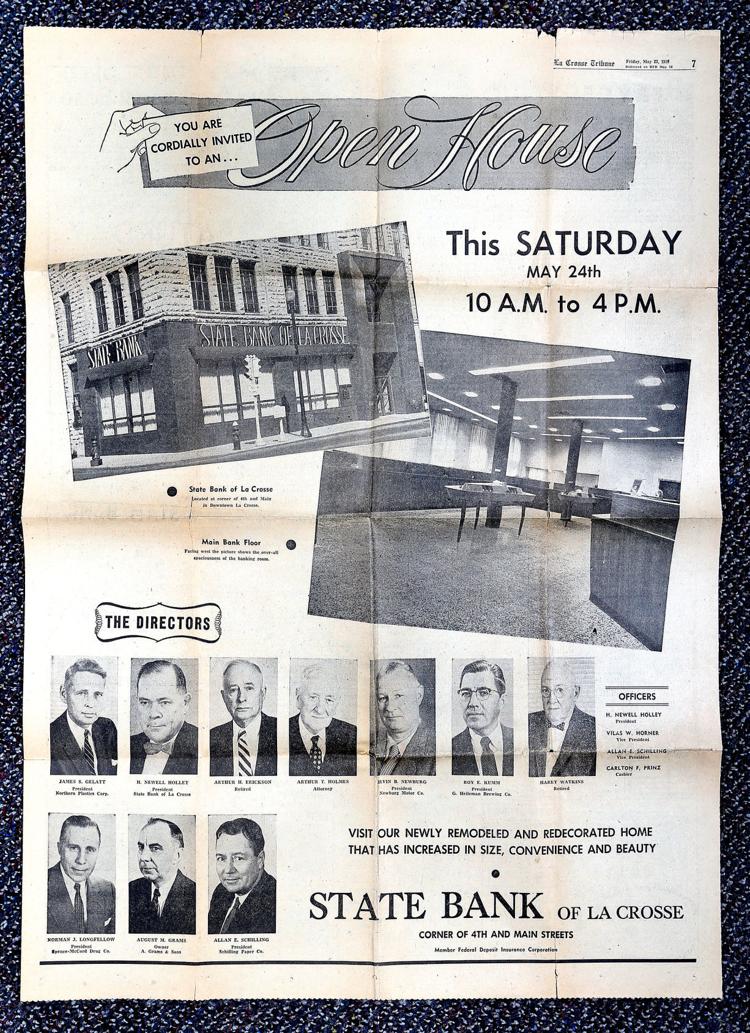 1954: Smith's Bike Shop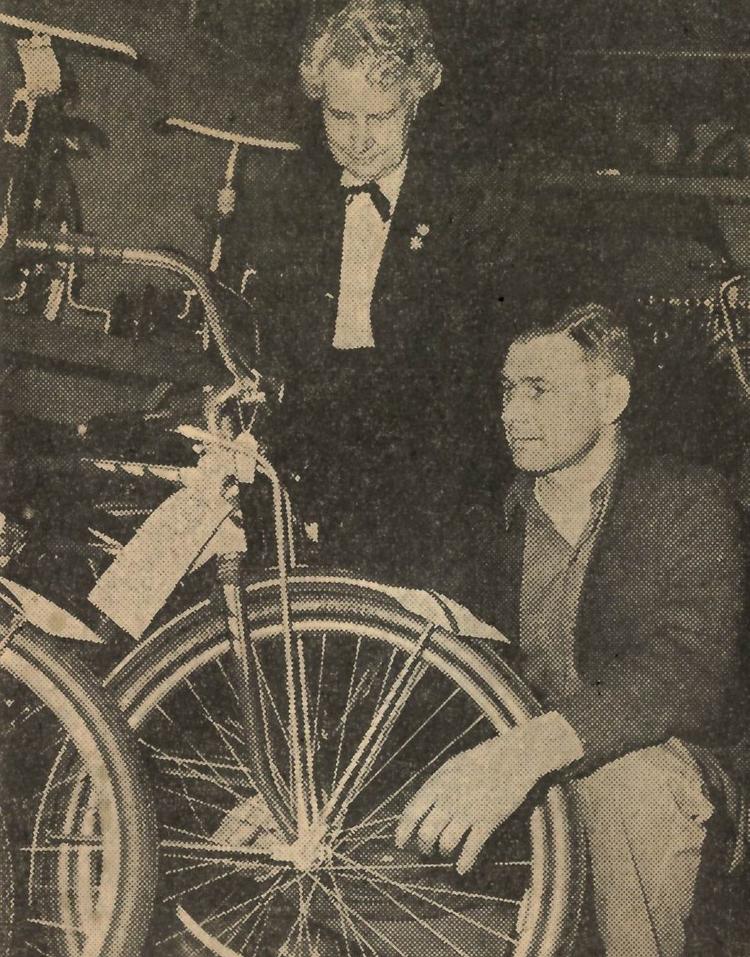 1954: Salem Markos & Sons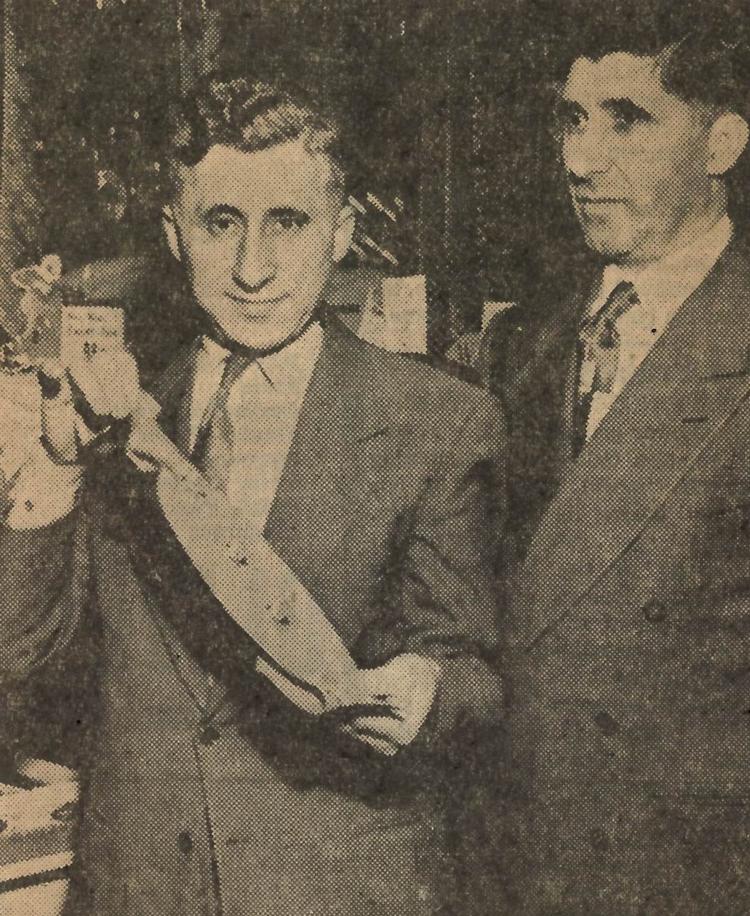 1948: Sears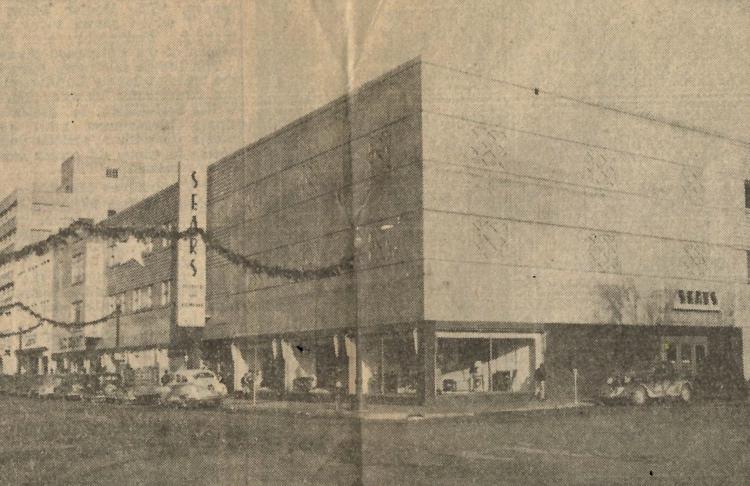 Teddy Bare Lingerie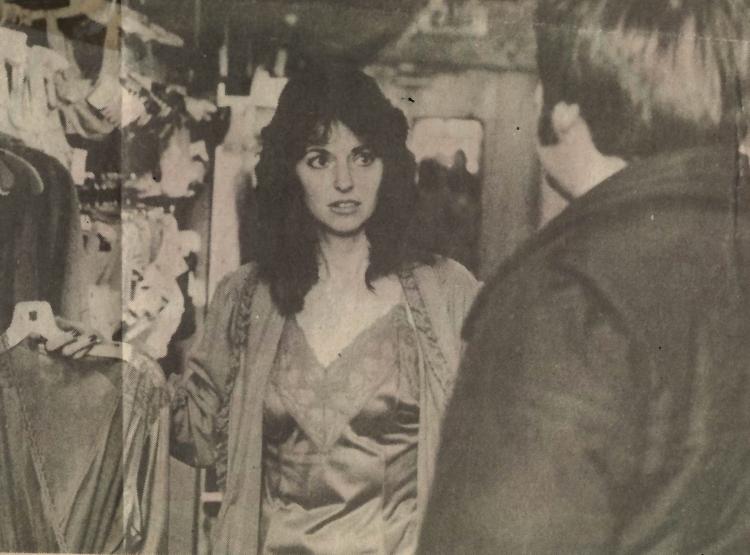 The Tannery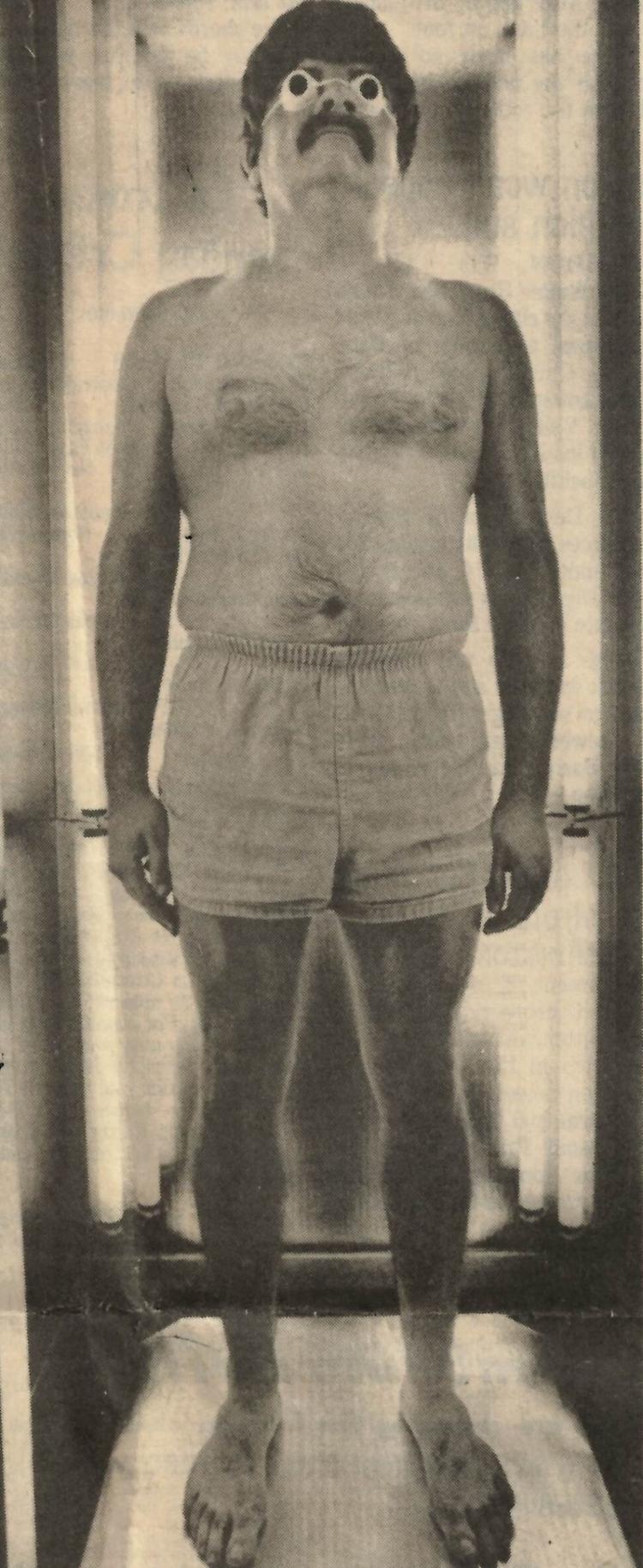 T-Jo's Pizza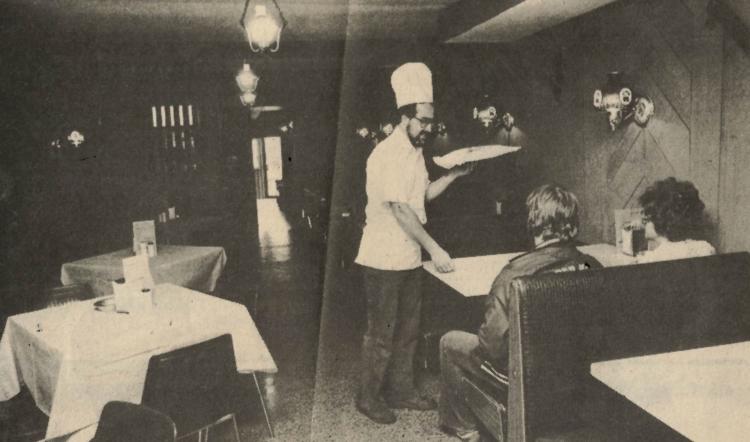 Tiffany's Touch of Fashions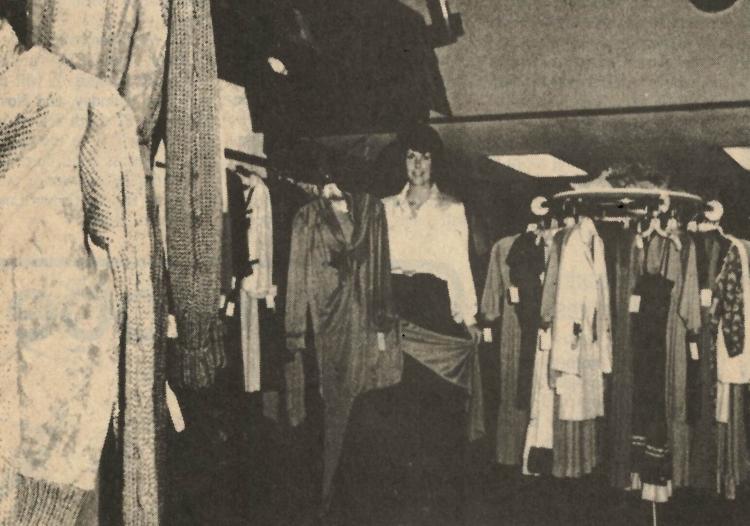 Taco Bell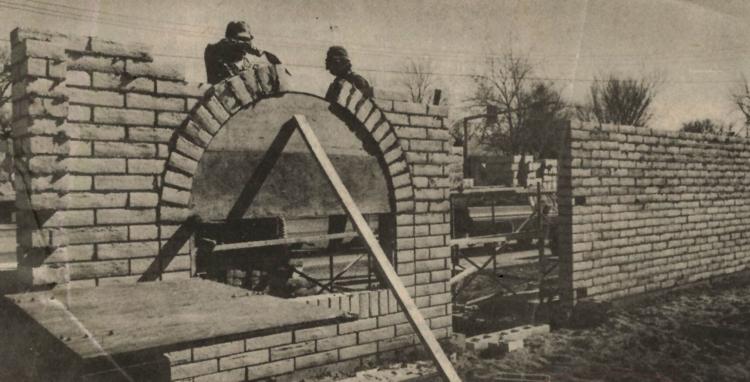 Taco John's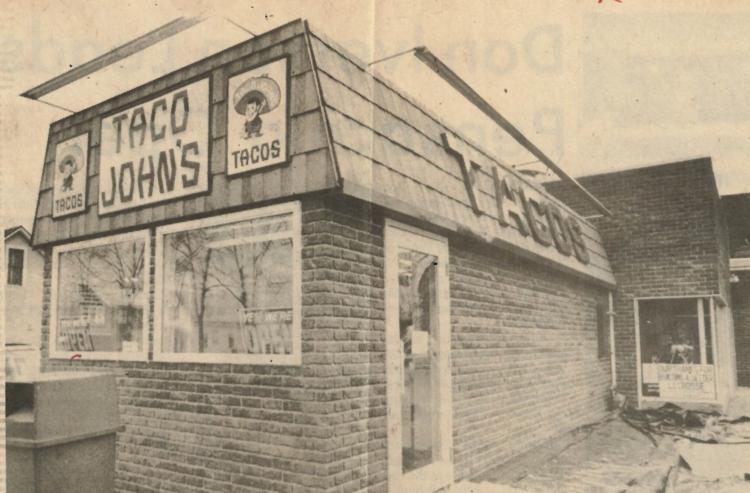 Taco Village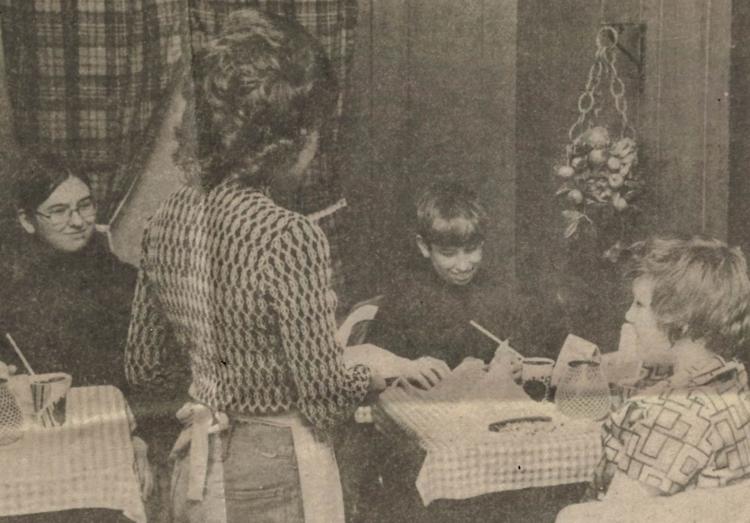 1954: Triangle Cafe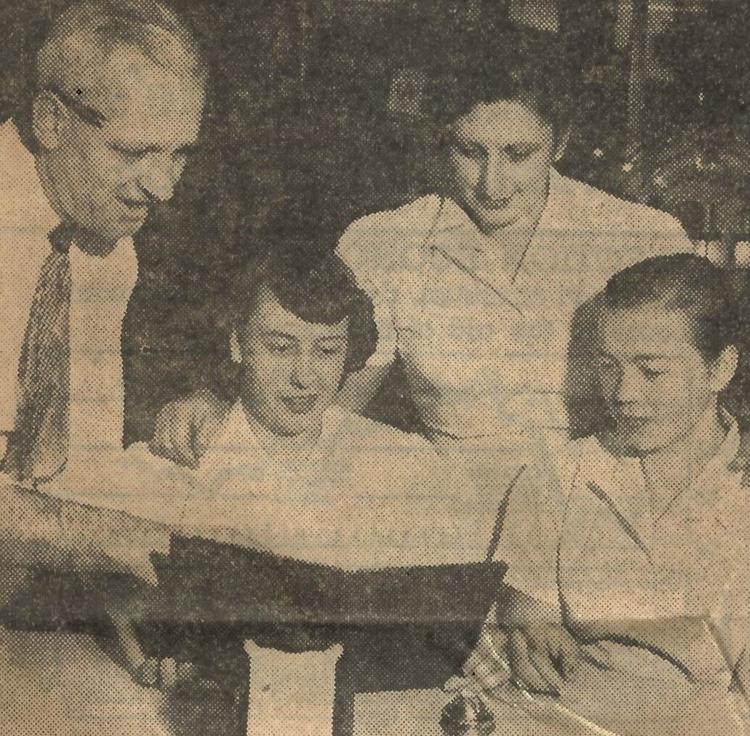 1954: Tom's Speedometer Shop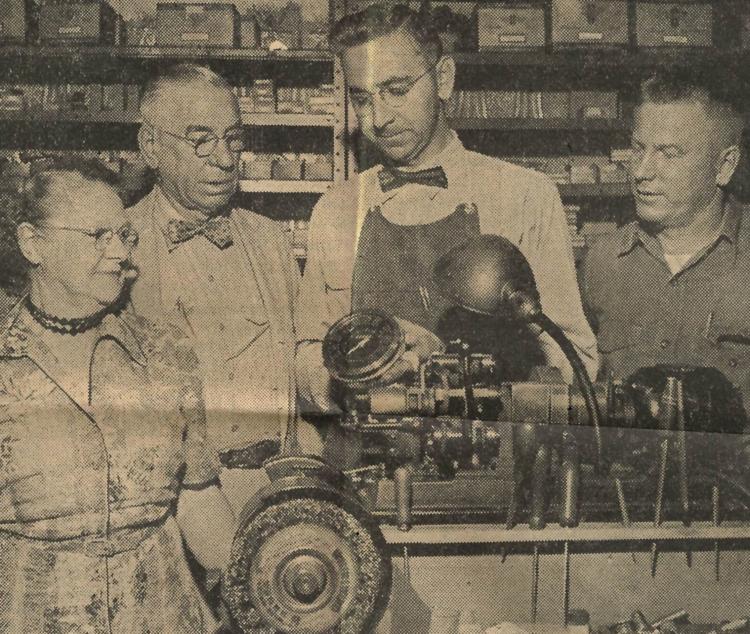 Terry's Music Store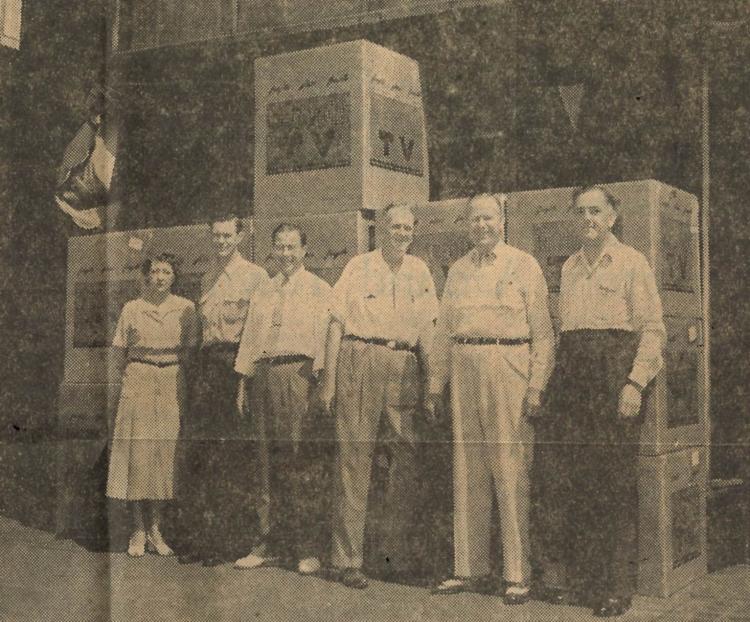 Tausche Hardware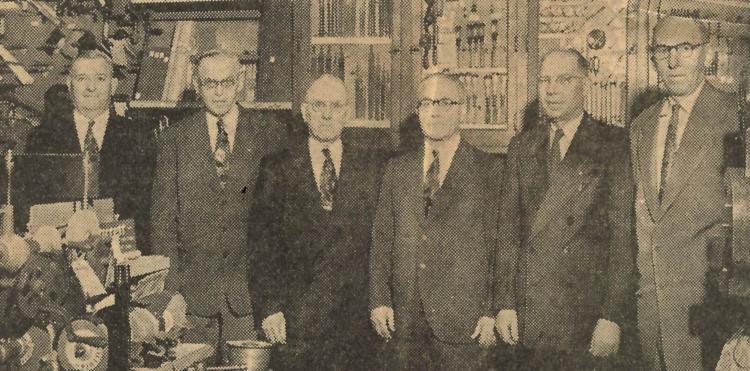 United Auto Supply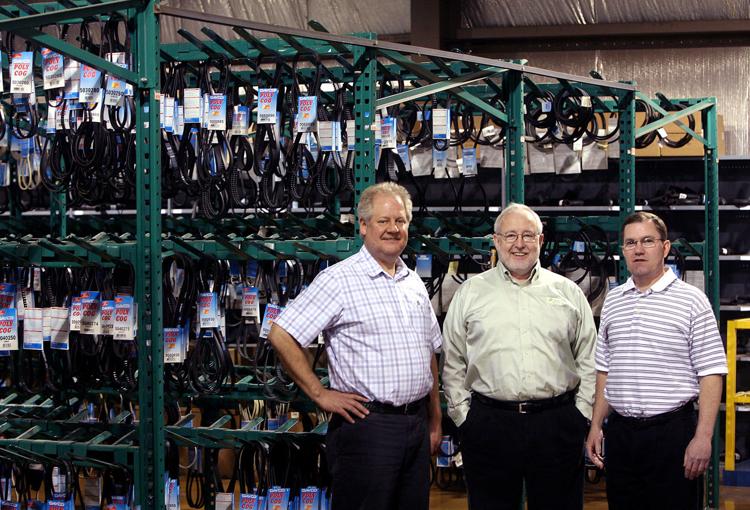 Unicorn Restaurant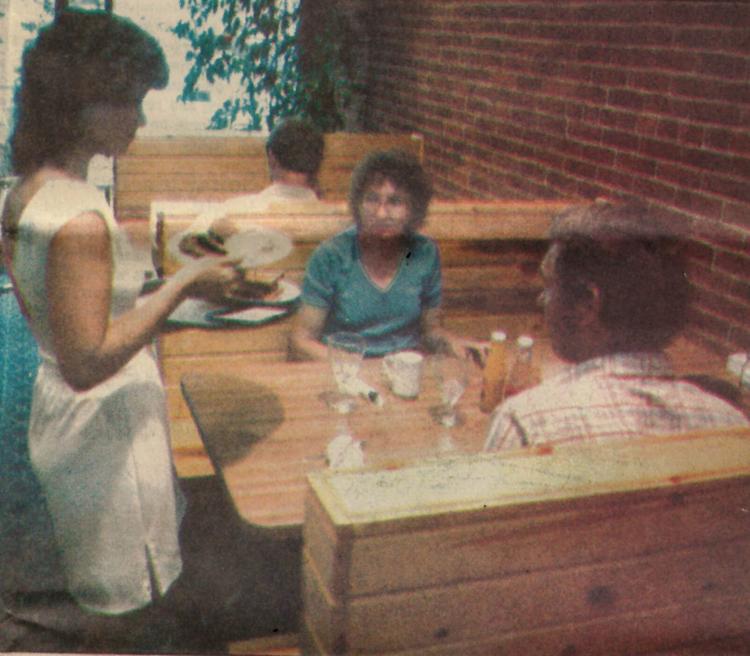 Undercover Works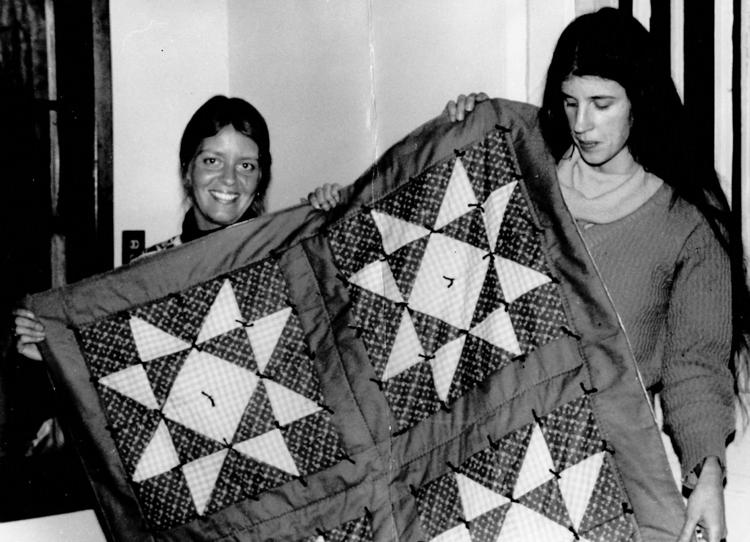 U-Dun-It Shop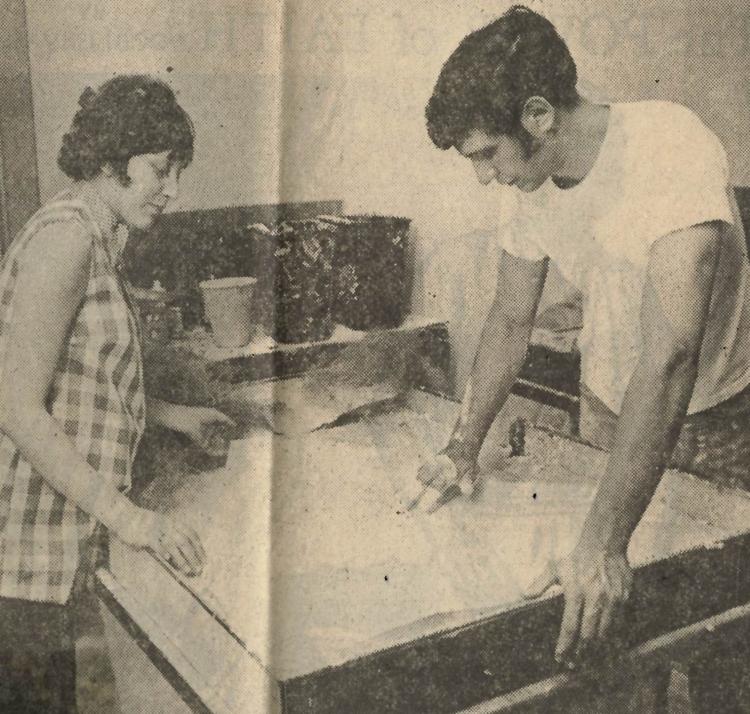 Unique Inc.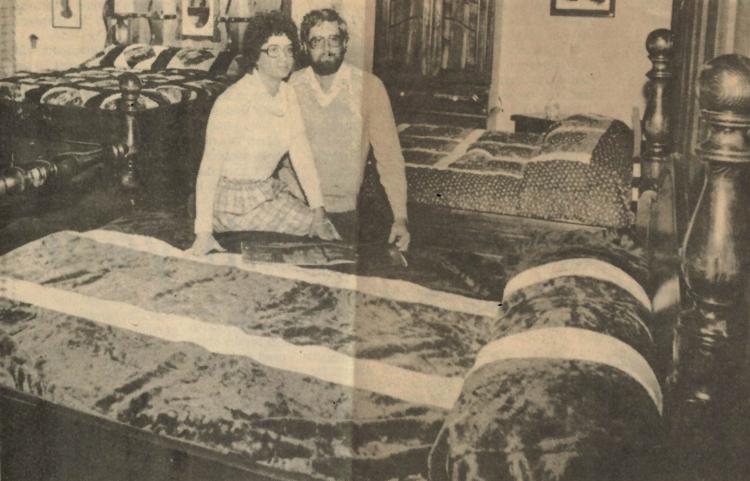 1973: Union Prescription Center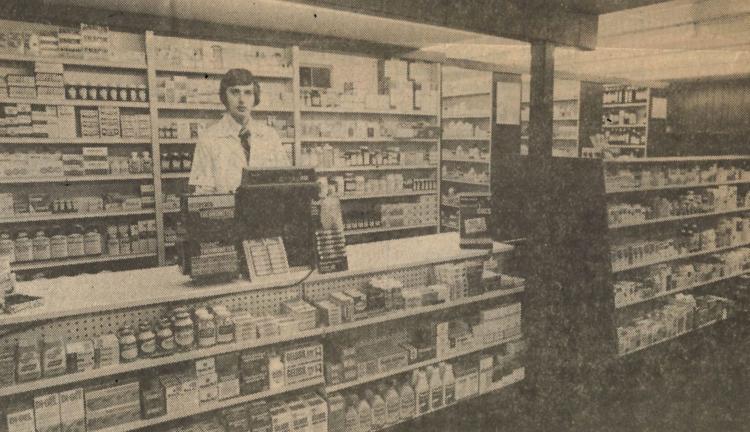 Uppers and Downers Boutique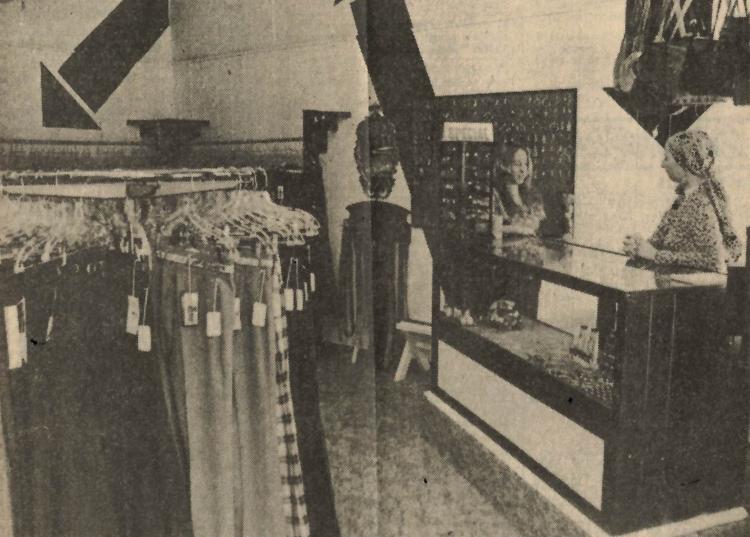 Valentino's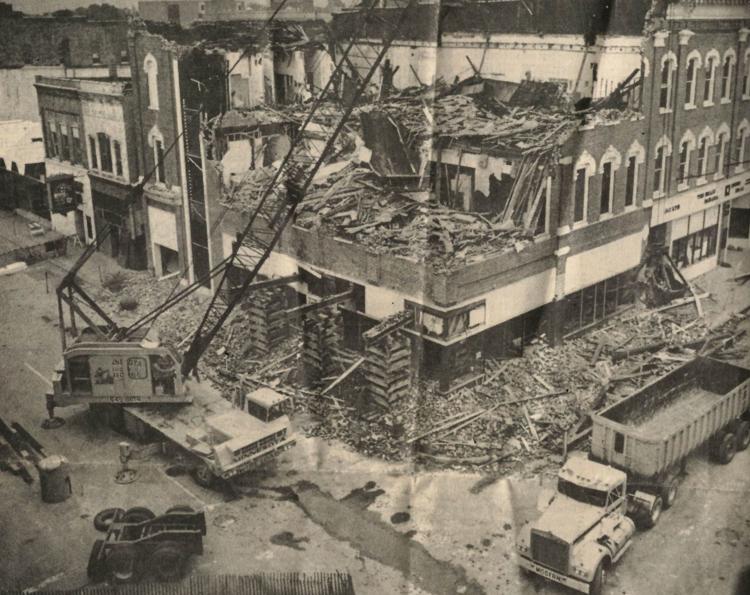 Village Shopping Center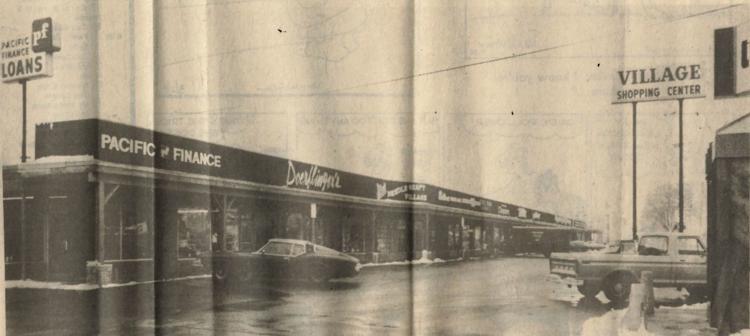 Varsity Club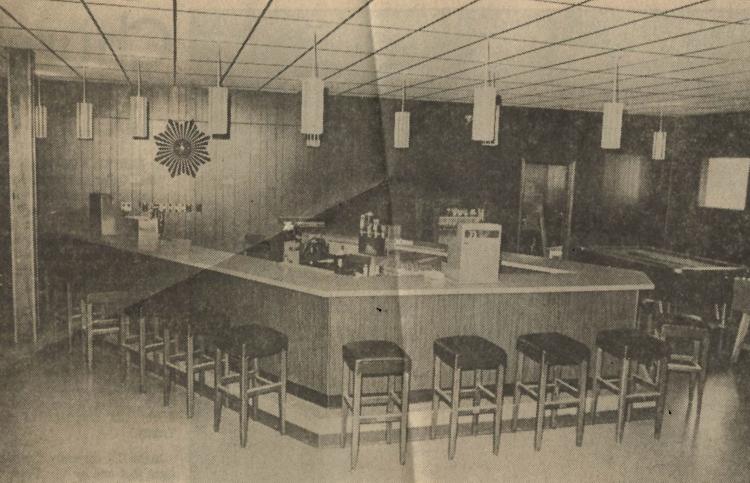 1972: Viking Heritage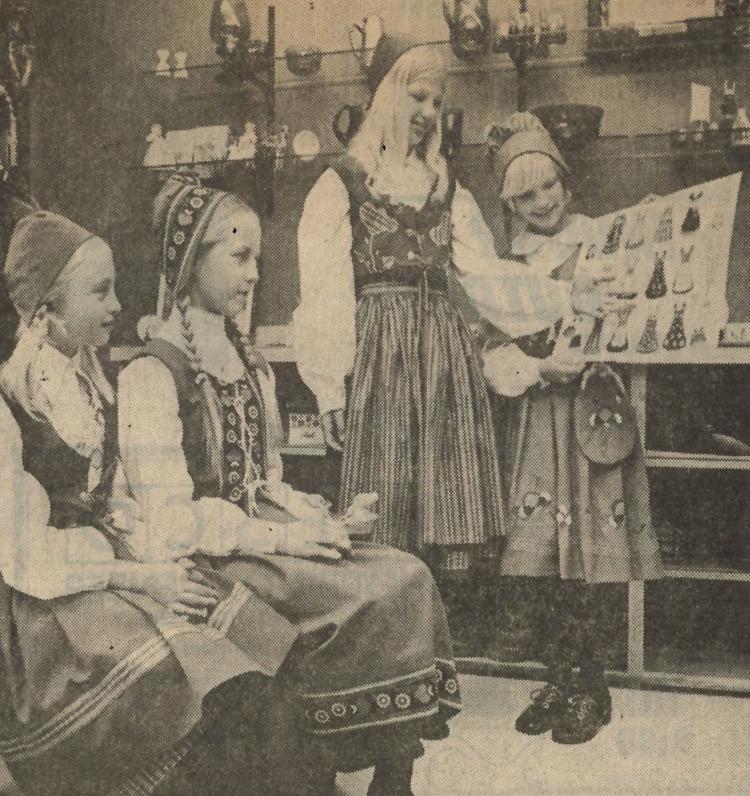 Winslow's Gift Shop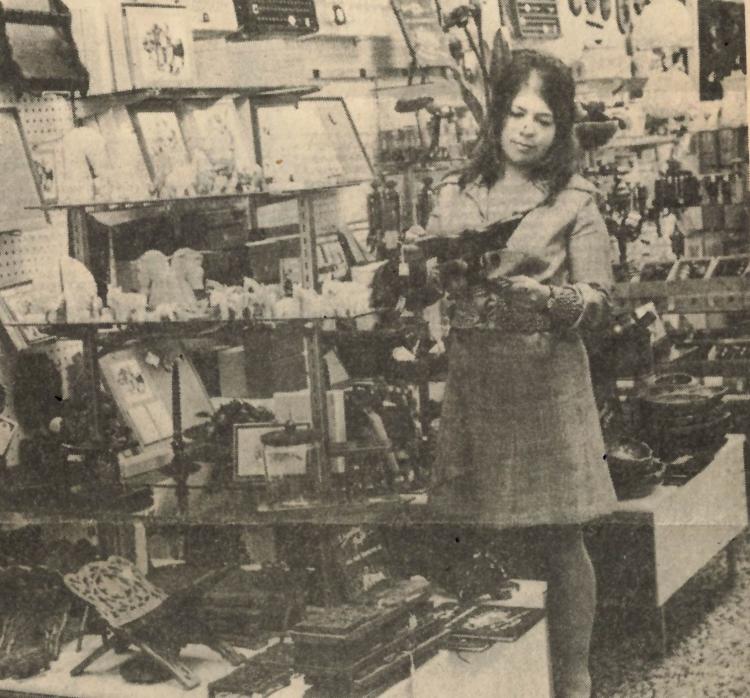 Wiggert Brothers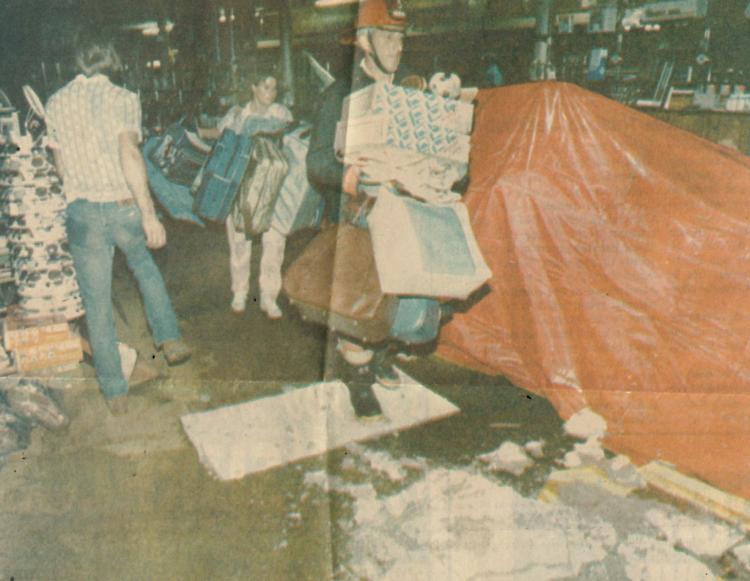 Wendy's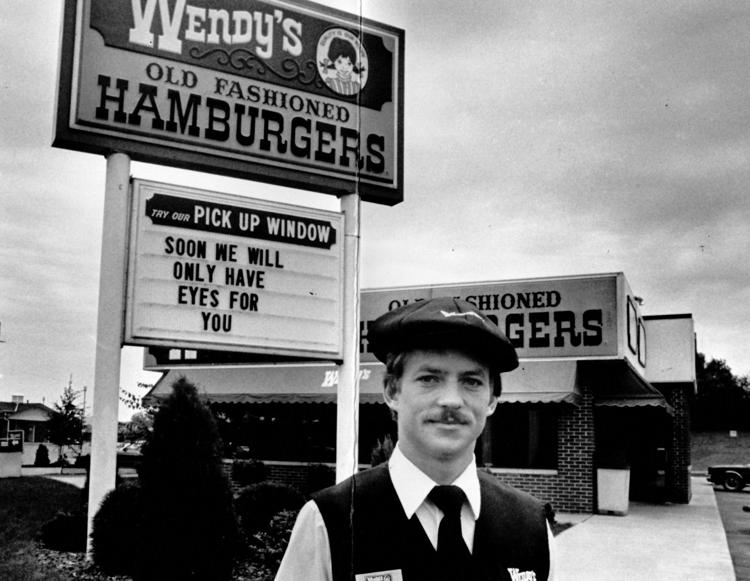 1983: WLCX-WLXR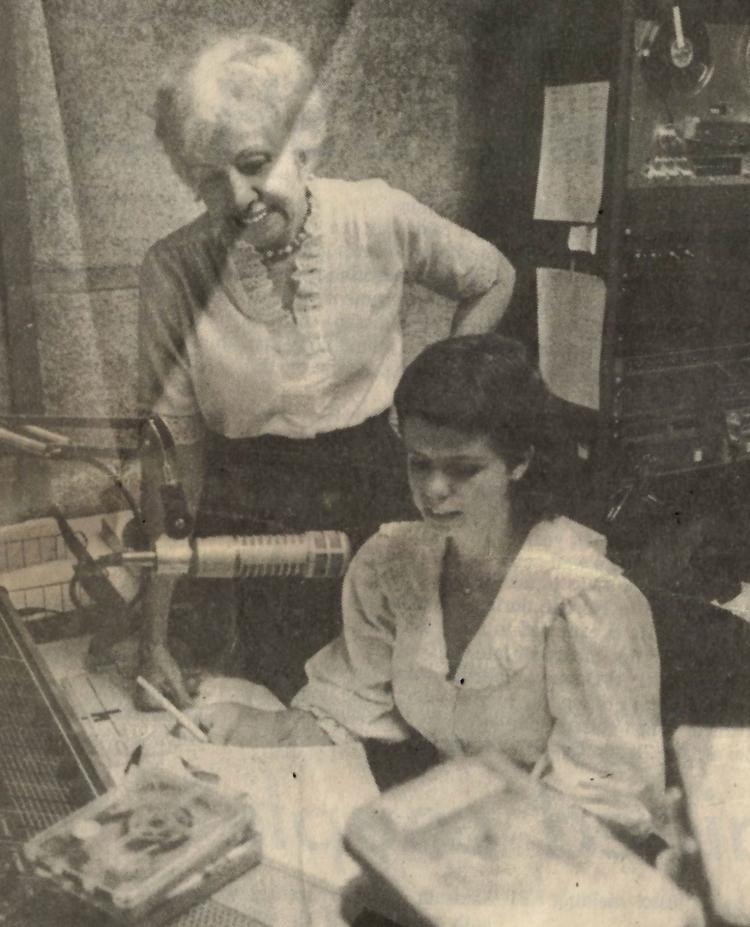 Walt's Restaurant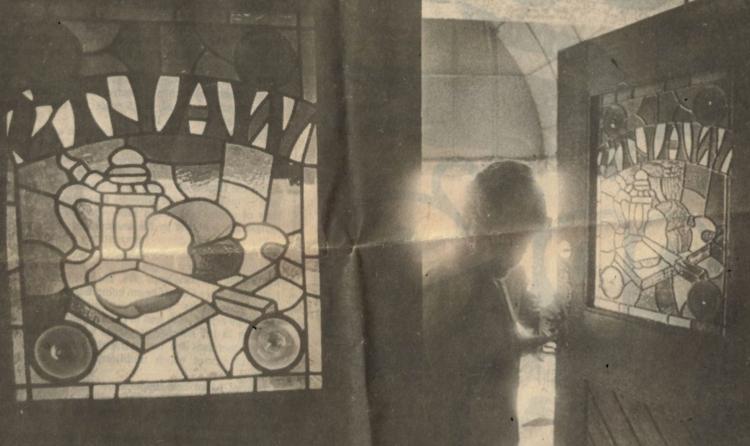 Walgreens

Winchell's Donut House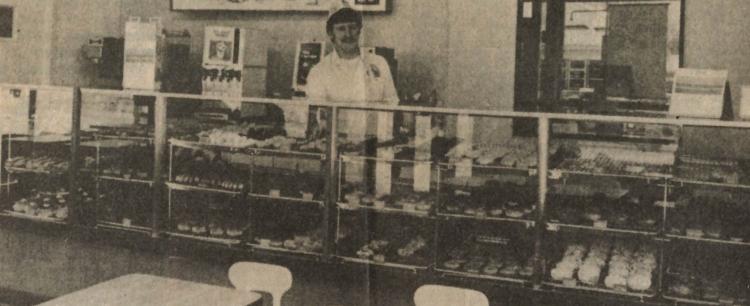 WXOW-TV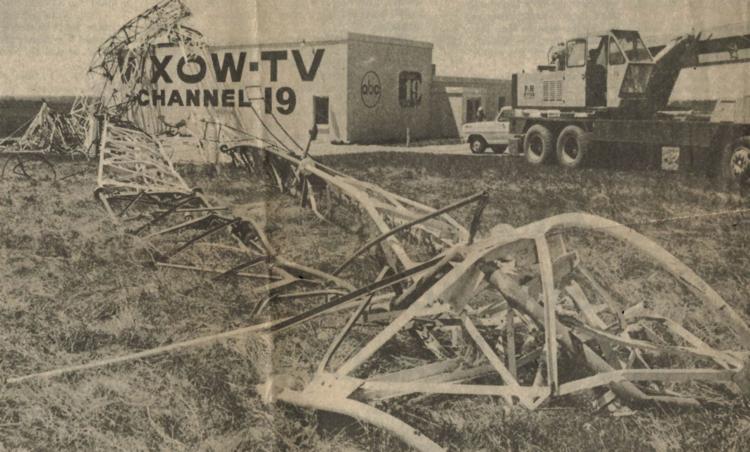 Warehouse Sales
1969: WKBH-AM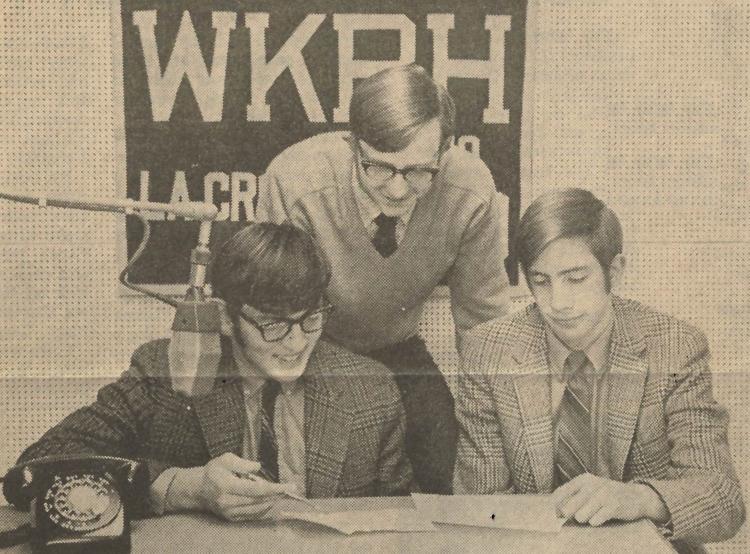 WKBT-TV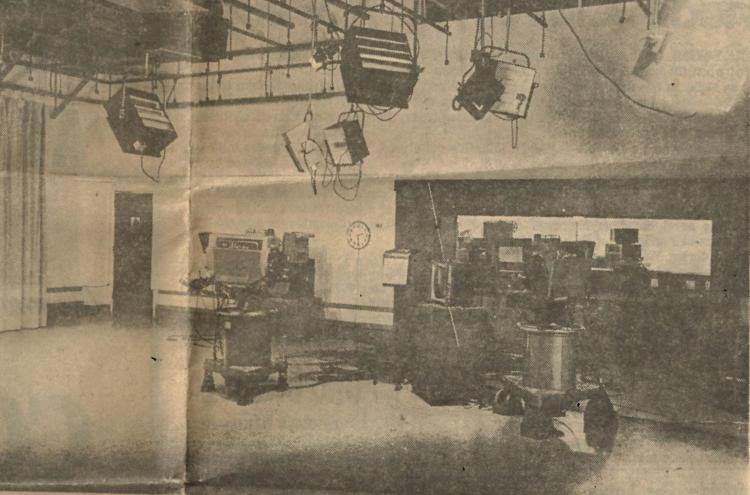 Wettstein's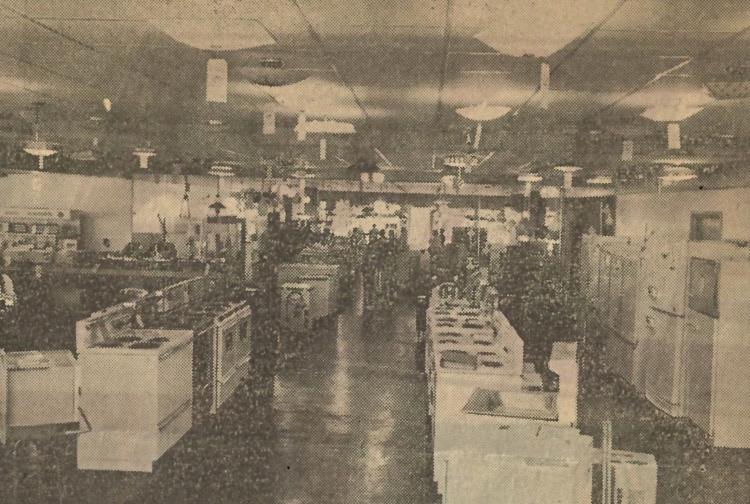 Woolworth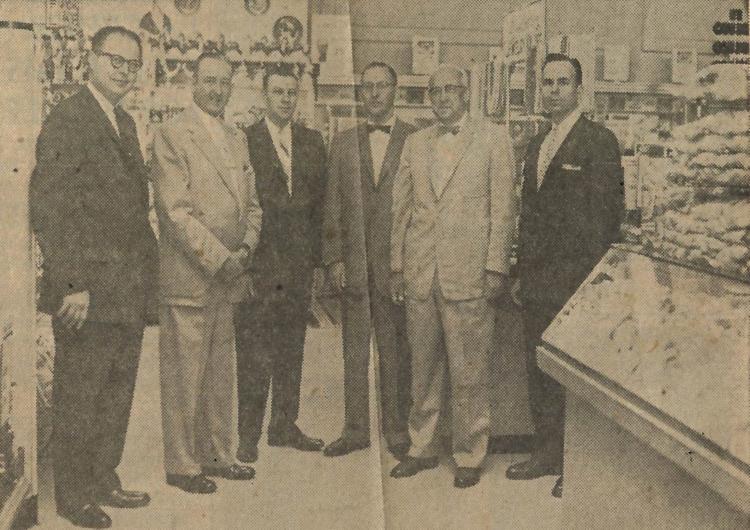 1958: 1st National Bank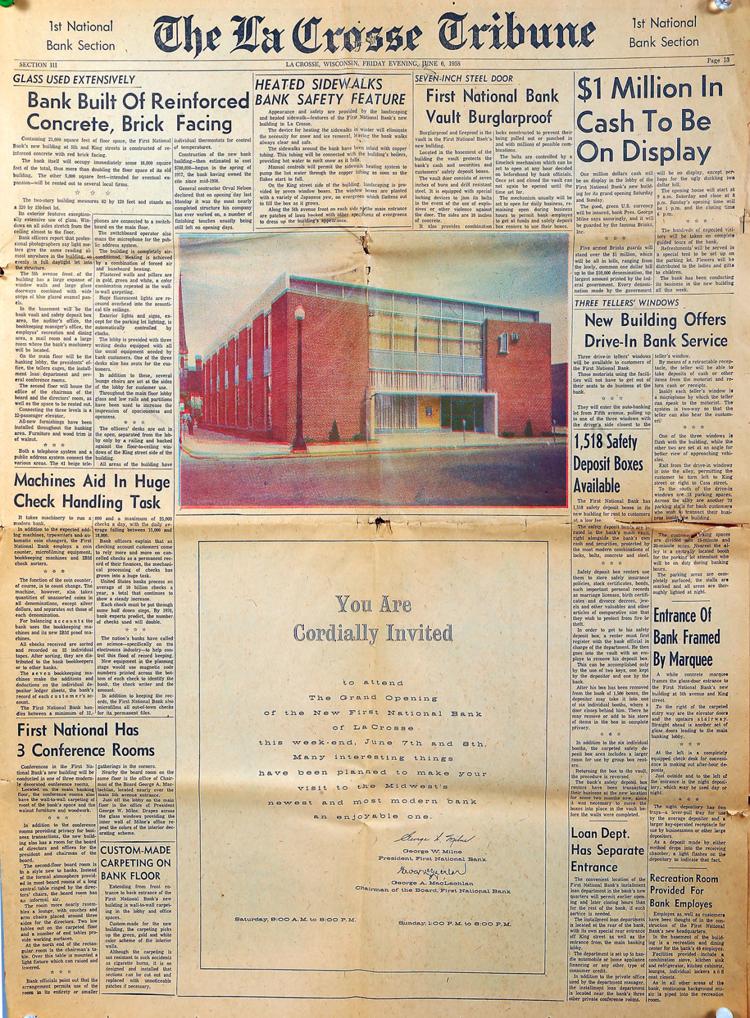 1947: W.T. Grant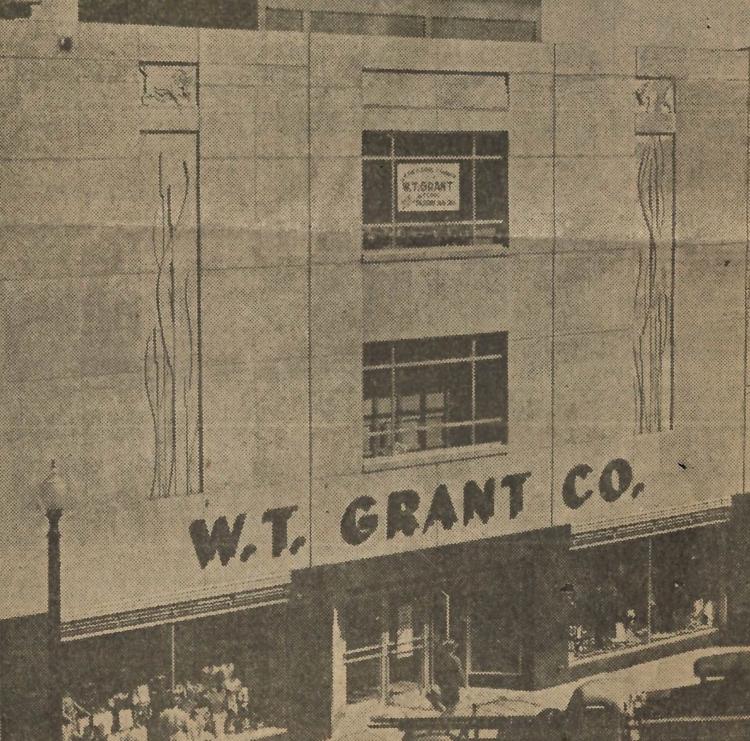 Xcel Energy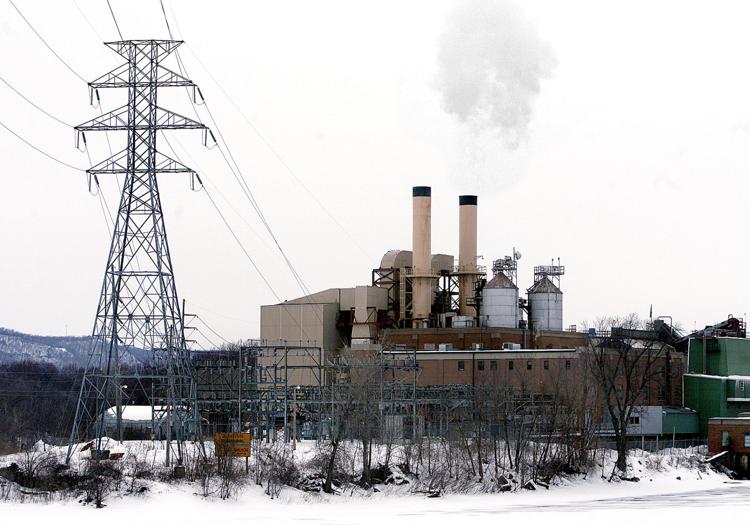 Yum Yum Tree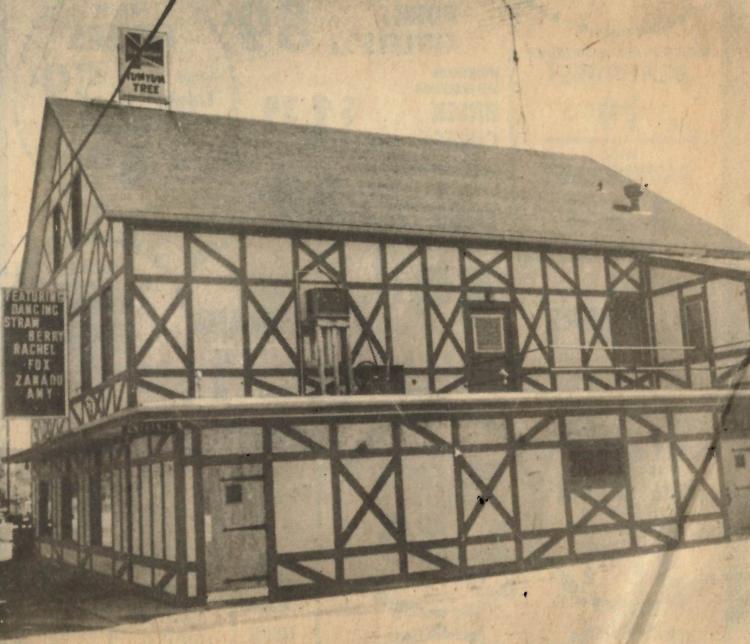 Yahr-Lange La Crosse Drug Inc.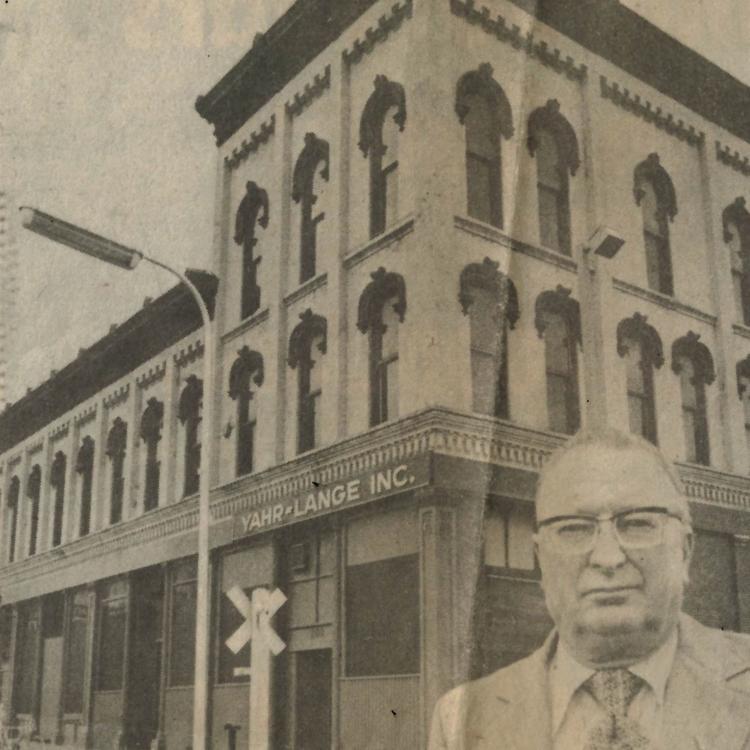 1975: Yellow Checker of La Crosse

Ye Old Style Inn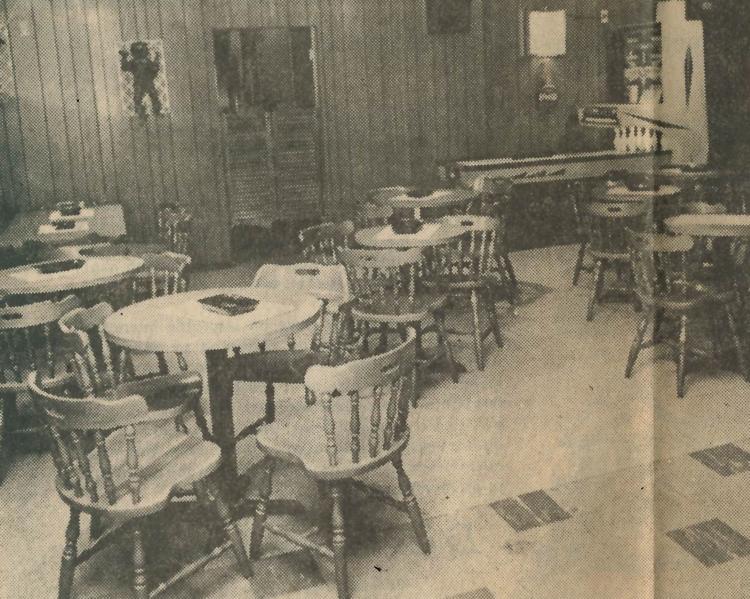 1967: Your Uncle's Place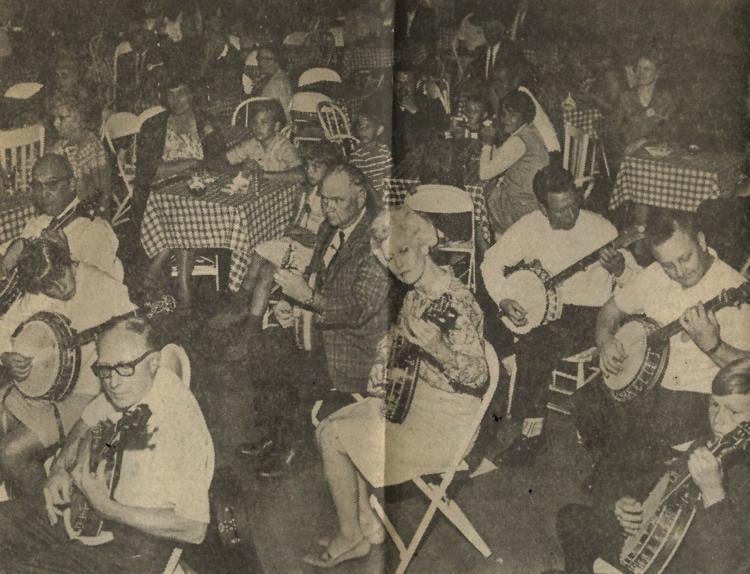 Zorba's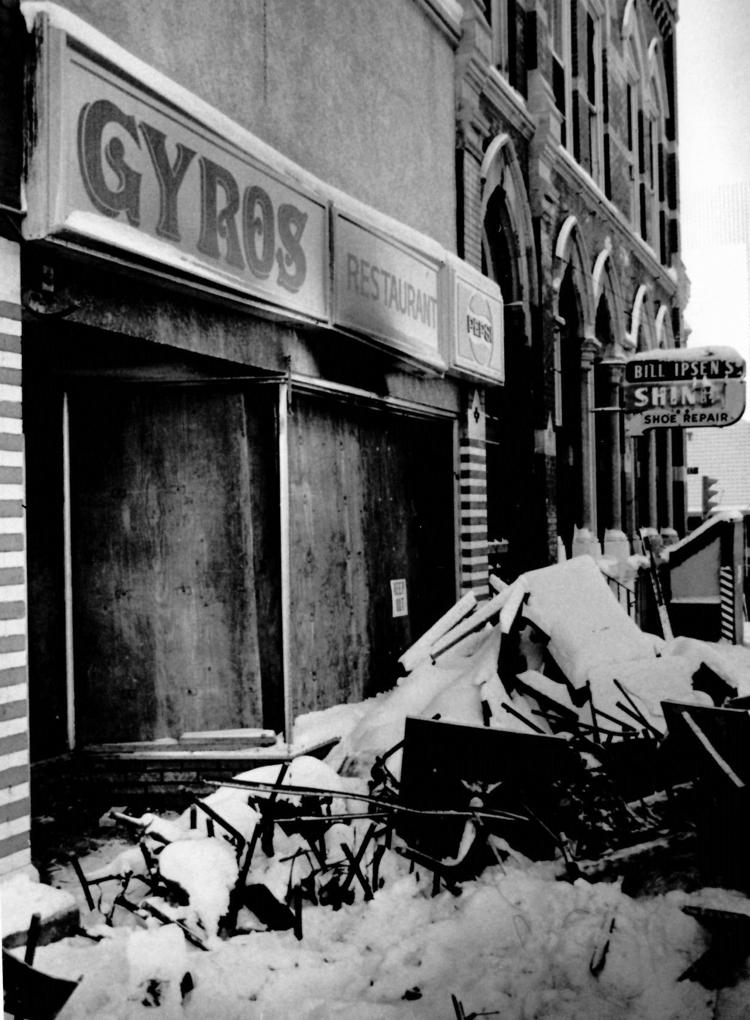 Zanklites