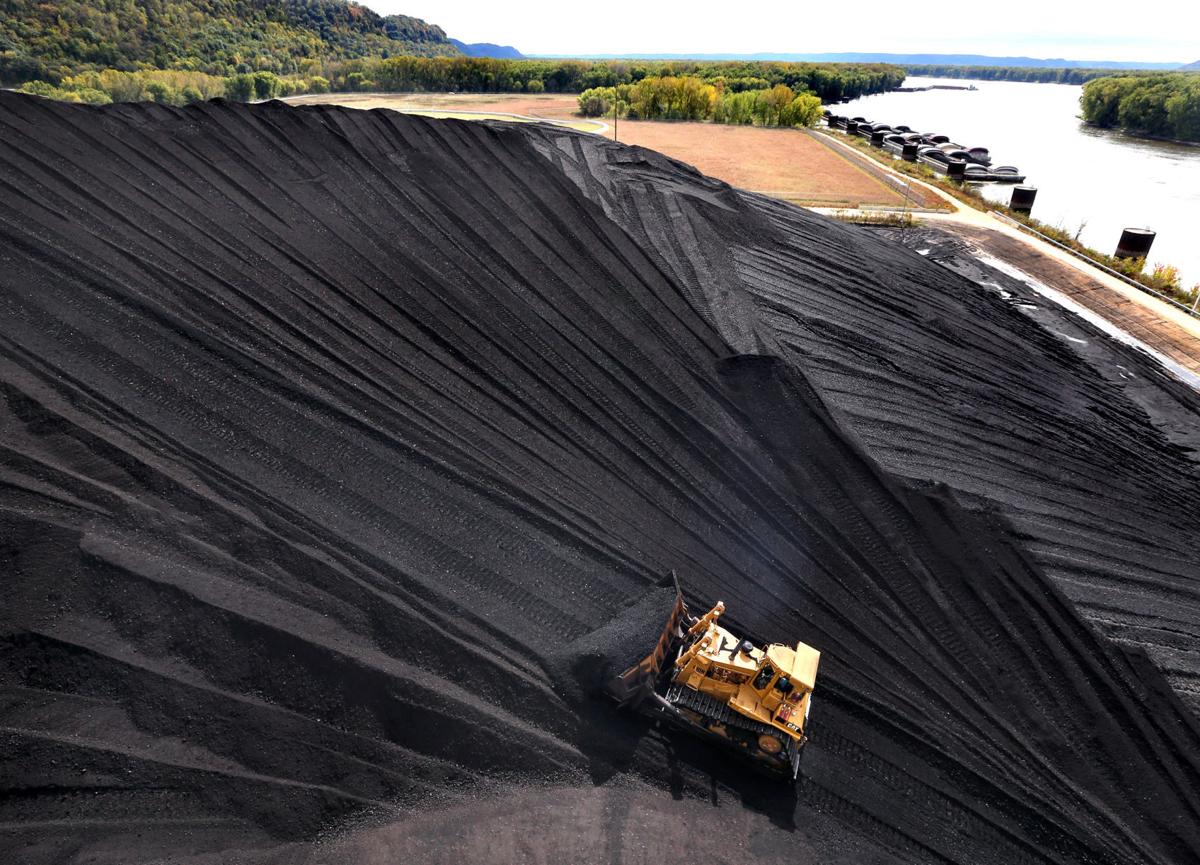 Industry analysts are warning that Trump administration efforts to support coal and nuclear energy could upend wholesale markets and drive up electricity rates for Wisconsin consumers.
U.S. Secretary of Energy Rick Perry has proposed a new rule that would boost prices for electricity generated at plants with a 90-day supply of fuel on hand — which translates to coal and nuclear generators — in an attempt to slow market trends toward natural gas and renewable sources.
Under the current system, producers bid in their power at a certain price and independent system operators call on generators as they are needed, taking the cheapest power first. Perry has asked the Federal Energy Regulatory Commission, or FERC, to mandate that utilities like Dairyland be paid a higher wholesale rate for electricity generated at coal-fired plants — whether or not the electricity is needed.
"The wholesale market is basically capitalism at its best," said Gary Radloff, an energy policy researcher at the University of Wisconsin-Madison. "To sort of come out with a rule that says we want to prop up coal and nuclear plants that aren't competing in the wholesale market is kind of anti-capitalism."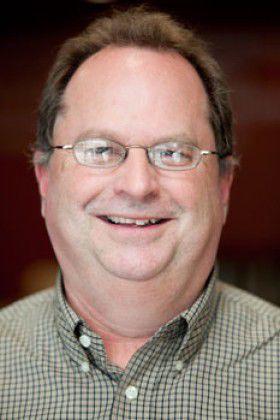 The National Association of State Utility Consumer Advocates, which represents consumer utility advocate groups in 41 states, warns the rule represents "a fundamental change in how markets operate and will materially affect the price that tens of millions of residential and business consumers pay for electricity."
"This would blow the market up," former FERC Chairman Jon Wellinghoff told the industry publication Utility Dive.
It's not clear what the impact on retail consumers would be, but industry experts say the rule would put upward pressure on rates, especially in states such as Wisconsin that still rely heavily on coal for fuel.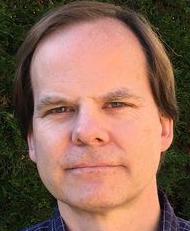 "I don't see how it could lower them," said Tom Content, executive director of the Citizens Utility Board of Wisconsin, which advocates for utility consumers. "Our costs are high enough already."
Perry has directed FERC to act within 60 days, and the commission has set an Oct. 23 deadline for comments on the proposed rule, though both industry and consumer advocacy groups have urged the commission to slow down the process.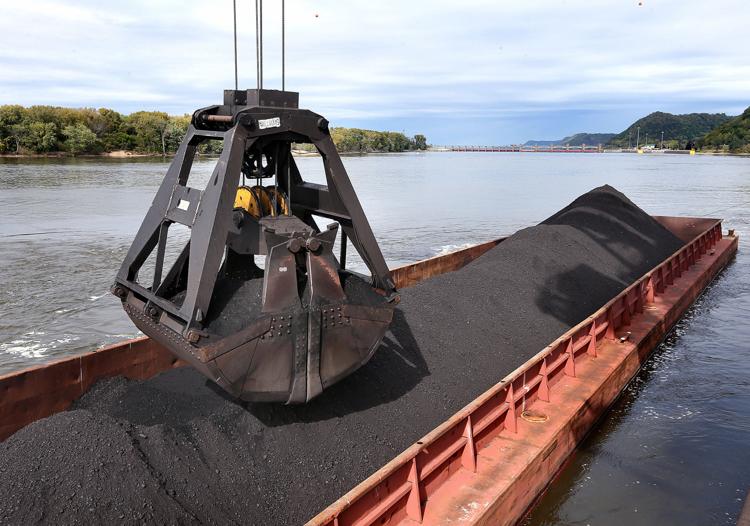 'A solution in search of a problem'
The justification for Perry's proposed rule is that "baseload" coal and nuclear generators, which are being rapidly retired, are valuable because of their ability to store fuel on site.
But the study that Perry cites as the impetus for the new rule actually showed that cheap natural gas and falling electricity demand — not renewable energy tax subsidies — are primarily responsible for the demise of coal, and that the early retirement of coal and nuclear plants has not affected grid reliability.
Researchers at the strategic planning and research firm Rhodium Group found that, during the past five years, just 0.0007 percent of the major power disruptions were caused by fuel supply.
More than 96 percent of lost customer hours were attributed to the Atlantic storm Sandy and other severe weather events. And of the 0.0007 percent caused by fuel supply problems, the vast majority was attributed to one outage — at a coal-fired plant in northern Minnesota.
Outage data from the Energy Information Administration show that of the nine major outages in Wisconsin since 2014, four were due to coal shortages. (Severe weather and vandalism were the other culprits.)
Minnesota and Wisconsin utilities get their coal from out of state, and more than 96 percent comes on trains from Wyoming and Montana. Utilities warned of possible shutdowns in 2014 when a rail backlog delayed coal deliveries.
A coalition of 11 trade groups — representing the natural gas and renewable energy sectors as well as utilities and petroleum producers — filed comments Monday with FERC arguing there is no justification for the rule.
You have free articles remaining.
"They're using this rationalization that the grid stability is threatened, and there is absolutely no evidence that that's true. I mean none," Radloff said. "It's a solution in search of a problem."
Mixed reviews
Though it produces no coal, Wisconsin is among 13 states where more than half of the electricity is generated with the fossil fuel. Nearly a quarter of the electricity produced in Minnesota comes from two nuclear plants operated by Xcel Energy, which supplies power to about 257,000 customers in western Wisconsin.
"We're about twice as dependent on coal as other states," Tyler Huebner, executive director of RENEW Wisconsin, a clean energy advocacy group. "It could have outsize impacts on our rates if it moves ahead."
With coal-powered plants in Alma and Genoa, as well as a share of a plant in Wausau, coal accounts for 90 percent of Dairyland Power Cooperative's generation assets and about 70 percent of its total contracted capacity.
But during the past two years, the La Crosse-based cooperative has aggressively invested in wind and solar generation, and earlier this year announced plans for a jointly-owned $700 million natural gas plant, part of a plan to reduce its reliance on coal in the coming decade.
John Carr, vice president of generation, said he hasn't determined if the proposal would benefit Dairyland
"We're just not certain yet," he said. "It's something we're still trying to wade through."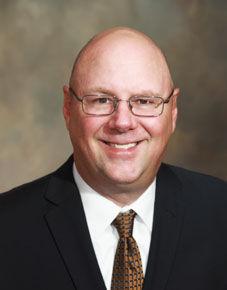 While it is possible to stockpile a 90-day supply of coal, Carr said Dairyland typically keeps less on hand because of increased handling costs. (The Genoa plant, which relies on barge transport, maintains larger reserves to get through the winter.)
Spokeswoman Katie Thomson said Dairyland will continue its diversification strategy, which calls for increasing generation capacity by up to 15 percent with renewable sources in the next two years.
"Strategic diversifying of our resources is in the best interest of our members and the environment, and we are staying true to that commitment — despite what may or may not happen from a regulatory standpoint," Thomson said.
The Edison Electric Institute, the trade group for investor-owned utilities, said it is reviewing the proposal, but issued a statement praising the DOE. 
"The U.S. Department of Energy recognizes that a balanced energy mix that includes 24/7 energy sources is vital to sustaining a secure, reliable, and resilient energy grid," Richard McMahon, vice president of energy supply and finance, said in a written statement. "(W)e believe competitive electricity market rules should promote a diverse energy mix and should recognize the role that all generation sources play in maintaining the reliability and resiliency of the energy grid."
But CUB director Content said the proposal seems out of step with Wisconsin's investor-owned utilities, which have all pledged to to reduce their carbon footprints. Xcel Energy has lead the way, reducing carbon dioxide emissions by 30 percent during the past decade and pledging a 60 percent cut by 2030.
The Minnesota-based company released a statement saying it is still evaluating the rule, "but at first glance it doesn't appear that this proposal would affect our strategies in Wisconsin or Upper Midwest. Our plans will assure a reliable, clean and low-priced electricity system for Upper Midwest consumers."
Xcel plans to shutter its largest coal-fired plant ahead of schedule and replace it with natural gas-powered generators. The company is also investing in wind and solar resources as part of a strategy to reduce fuel costs.
While he doesn't expect the rule would change the long-term trend, Hueber said it could delay retirement of coal plants and slow investment in new alternatives.
"This is like propping up the horse and buggy industry when the automobile is hitting mass markets," he said. "It's a look to the past."
Note: This story has been updated to reflect the position of the Edison Electric Institute. The industry group says it has not taken a position on the proposal.
"This is like propping up the horse and buggy industry when the automobile is hitting mass markets."

Tyler Huebner, executive director of RENEW Wisconsin