Heather Quackenboss credits an internship at a men's federal prison with helping her develop the compassion she has used in her various jobs, including her new role with the UW Cooperative Extension Service in La Crosse.
"It taught me a lot about empathy — about how human we all are," she said of her intern experiences in 1997 at the Federal Medical Center in Rochester, Minn., as she worked on her master's degree in therapeutic recreation.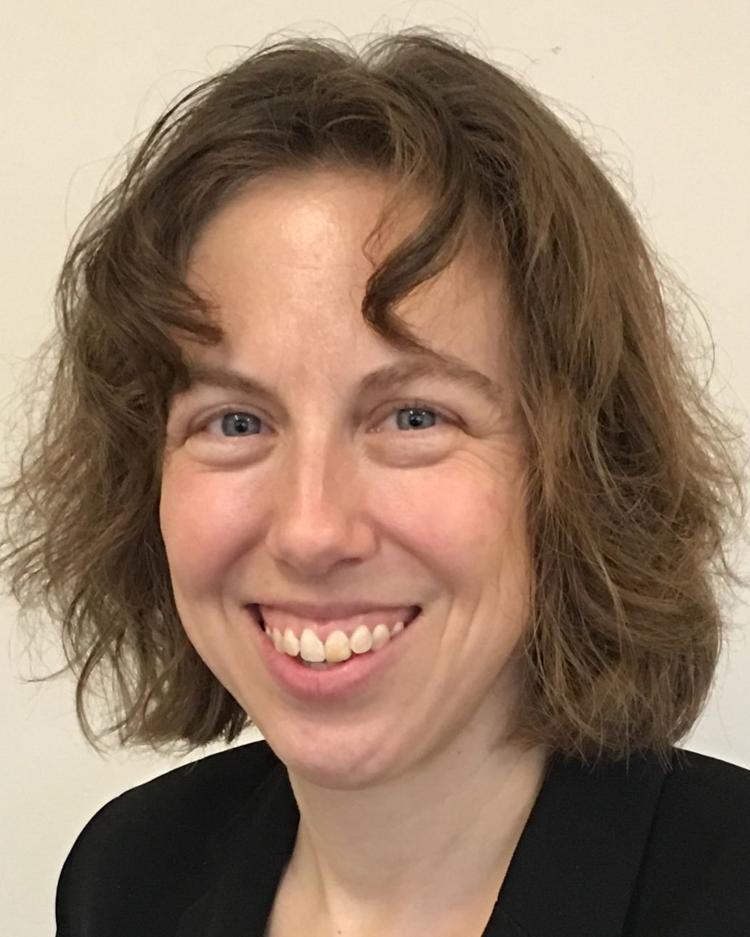 Quackenboss talked about the experience during an interview about her new job as Extension's human development and relationships educator. That is a mouthful of a title compared with the "family living agent" handle of her predecessor, Mary Meehan-Strub, who retired in December 2017.
However, the moniker reflects the evolution of the position and its job description, the 43-year-old La Crosse woman said.
"It's taking what family living has been, including family, finances and health, and expanding into wellness, diversity and connection — while keeping family, finances and health. We're learning that relationships and connecting are so important in everything we do," Quackenboss said.
The Extension gig prompted some self-questioning for Quackenboss, whose other jobs have included working at Fairview Health Center and Coulee Council on Addictions, as well as being program director of the La Crosse Community Foundation for 10 years, followed by a stint as project coordinator for Better Together in La Crosse County.
"At the La Crosse Community Foundation, there were funds involved," which motivated people to talk to her, she said.
After wondering whether people would engage with her even without the hope of a grant, she found that she passed muster and people are responding, she said.
"We're talking about collaboration, about programs on aging" and other initiatives, she said. "I try to figure out what I can do to help — not redo. I'm just one person, and this is collaborative."
"There's diversity — about communicating with somebody who doesn't look like me, about building trust and working on being responsive," she said.
"I feel like this is home for me, with a learning curve and following an amazing person before me. Some will likely call me the new Mary Meehan-Strub," said Quackenboss, who shrinks from the comparison.
Predecessor's legacy is tough challenge
"I'm not Mary — I'm really not," she said. "Mary did some amazing things for our community," she said. "Mary left a legacy" that will be a challenge to match.
Meehan-Strub, who worked for the Extension Service for 42 years, including 32 in La Crosse County, encouraged Quackenboss to apply for the job, which she has been in for about a month. That advice sprang from confidence that Quackenboss will fashion a legacy of her own, Meehan-Strub said.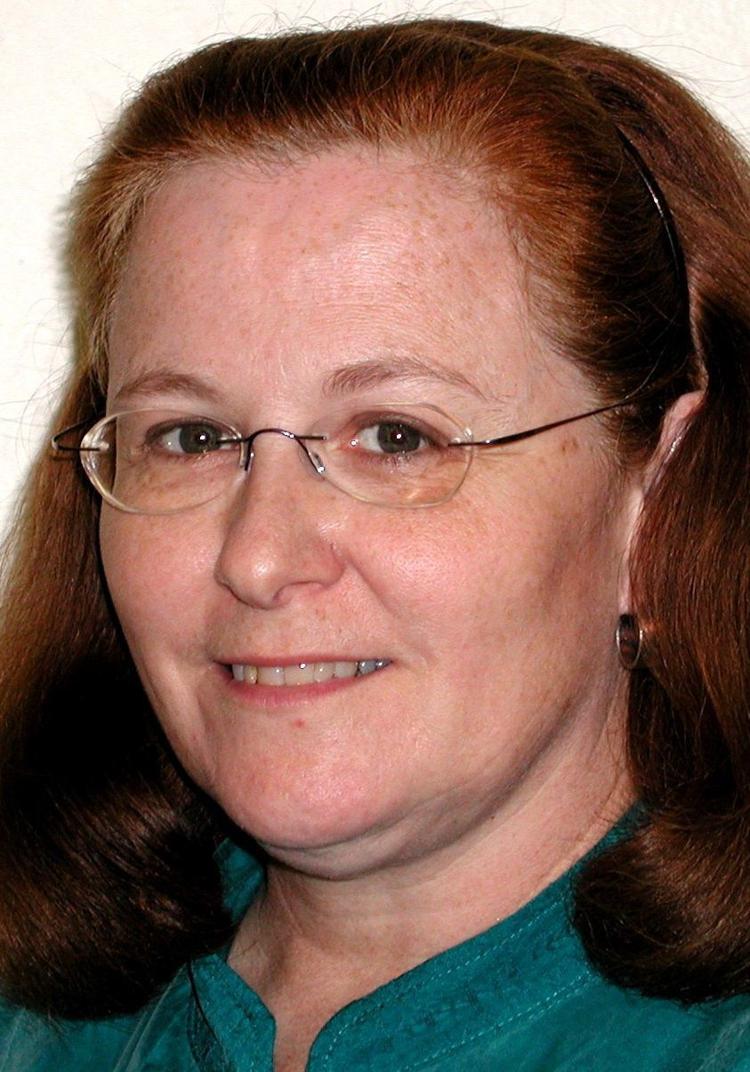 "I know people bring new ideas and ways of doing things," said Meehan-Strub, who said she had become acquainted with Quackenboss through a variety of endeavors, including Compass Now, the community needs assessment of Great Rivers United Way.
"She was a great team worker and leader," Meehan-Strub said. "How she worked and her work ethic were great.
"I think Heather will do fantastic, with her experience and background and the changing structure" of the job, she said.
Meehan-Strub herself may have slowed her pace since retiring, but she continues to be active as a part-time consultant. She also is involved in the farm mediation process for the state Department of Agriculture, Trade and Consumer Protection, a cause near and dear to her heart as a lifelong farm girl who lives with her husband, Dennis Strub, on their 220-acre farm near Viroqua.
"I assist with tractor driving," she said, laughing and adding that she climbs behind the wheel when needed but leaves feeding the cows to Dennis.
The only difference between her UW-Extension job and retirement, she said, is that she's punching her own time clock instead of someone else's.
She and Dennis try to attend a couple of athletic games a year, which is why they headed to Milwaukee on Friday to catch an NBA game, in which the Bucks lost to the Golden State Warriors 105-95. Today, they will head up to Green Bay in what she described as their annual "tour of the eastern part of the state," to watch the struggling Green Bay Packers try to better improve their 4-7-1 record against the 4-8 Atlanta Falcons.
Jim Bakker slept here
As for Quackenboss and her background, the Federal Medical Center is for inmates who need specialized or long-term medical or mental health care. Designated as an administrative facility, it holds inmates of all security classifications.
It has been home to a number of notable criminals, including the Rev. Jim Bakker, the founder of Praise the Lord Ministries who served five years for fraud for stealing millions of dollars in donations and was released in 1994; three-time presidential candidate Lyndon LaRouche, who was convicted in 1988 of scheming to defraud the IRS and deliberately defaulting on more than $30 million in loans from supporters; and former U.S. House Speaker Dennis Hastert, who was convicted of breaking financial rules with hush money to cover up sexual abuse of teenagers and served 13 months of a 15-month sentence before his release in 2017.
"Everybody has a story, and listening to them is amazing," Quackenboss said of the inmates, who include drug offenders, as well as Mafiosi and others who have committed significant crimes.
She told of an inmate who was serving two consecutive life sentences and "had committed horrific crimes, and he was in hospice. He was 80-something and dying, and we were there to help.
"A lot of folks had a lot of needs that hadn't been met," she said.
Her duties included helping the inmate patients modify their skills to their abilities, such as someone in a wheelchair who needed to learn to park sideways to avoid crunching his feet on a table leg. Or someone who had been a rock climber but no longer could, so she had to help him decide on an activity that would provide the same rush.
Fending off propositions, proposals
Quackenboss' tenure at the facility included not only propositions for sex but also seven marriage proposals she fended off, she said with her characteristic laugh and wry smile.
Those refusals proved fruitful for Marshall Quackenboss, whom she married, and their three children — 16-year-old Sam, 14-year-old Ryan, and Lily, 12.
She and her offspring are a musical bunch who often perform together. They did so Saturday to mark the birthday of her grandmother, 96-year-old Dorothy Secord, who had asked for a holiday concert at her assisted-living facility in Marshfield, Wis., Quackenboss said.
Lily sang the Bare Naked Ladies version of "We Three Kings," and the boys, "Oh Holy Night," with Ryan on trumpet and Sam on trombone, while Mom accompanied on piano and sang backup.
"That is where I should be, piano and backup," she said, chuckling.
Sam and Lily also play cello, and Lily plays flute. The boys are in Central High School bands, wind ensemble and pep band, and Sam plays in Chamber Orchestra. Lily plays for Longfellow Elementary School's seventh-grade band and orchestra, and in the River City Strings Fiddle Club.
Grandma's concert also included the youngsters playing solo on each of their instruments, and again, mom accompanying them on the ivories.
"Playing music together is such a happy spot for me," Quackenboss said. "To see them shine and be able to back them up is so cool."