Kasie Von Haden got fed up with the low self-esteem that weighing 260 pounds gave her, so she immersed herself in the Mayo Clinic Diet Program, which basically is a lifestyle change rather than a ban on eating.
"I wasn't happy with what I looked like and felt like, and I wasn't proud of my decision-making," said Von Haden, a 27-year-old Tomah native who lives in La Crosse and coordinates leadership programs at the University of Wisconsin-La Crosse.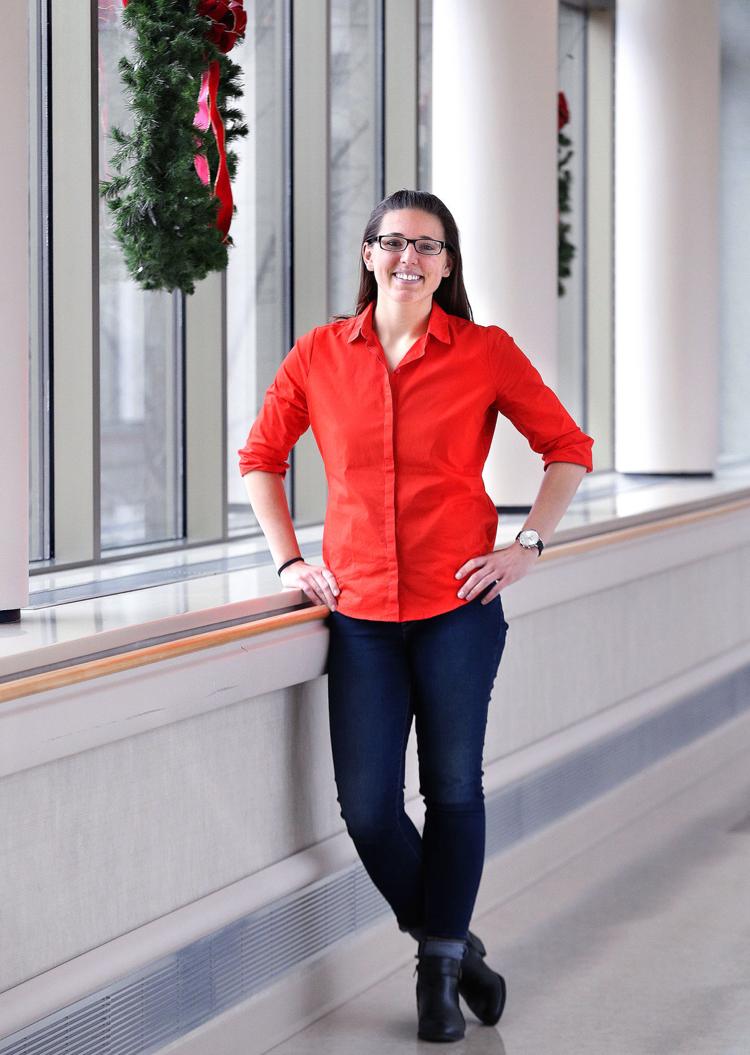 Now, 105 pounds lighter and frequently flashing a confident smile, Von Haden sings the praises of the healthy eating habits she learned in the summer of 2016.
If she has a complaint, it's a whimsical one — that her wallet also is lighter. That's not from the cost of the program but rather, from buying clothes during her downsizing.
"I have gone through so many wardrobe changes and spent so much," she said with a laugh during an interview, "but excitedly so."
Previously, when she couldn't find items she liked in her sizes in other departments, "I had to go to plus sizes, and the public perception is judgmental," she said.
Although Von Haden said she didn't experience fat-shaming directly, some situations, such as having to squeeze into a chair, "made me wish I wasn't so big."
"Now, I know where to find what I want, and I don't have to go to plus sizes. I like shopping now," she said, adding that she tried to make most of her clothing purchases during the transition at consignment shops.
Body image didn't weigh heavily on Von Haden early in life, although she acknowledged, "I was always a bigger girl, but I was active in school sports" — volleyball and softball in particular — at Tomah High School.
"I was involved in a lot of things in college," she said of her years at Viterbo University in La Crosse, where she earned a bachelor's degree in English literature in 2012 and was editor of the newspaper.
"I put my health and healthy eating at the bottom of my priorities," she recalled. "It didn't go beyond my own feelings toward myself and my lack of self-esteem until I had a health assessment."
The less-than-stellar results were a wake-up call, she said, adding that she didn't want to develop a chronic condition such as diabetes.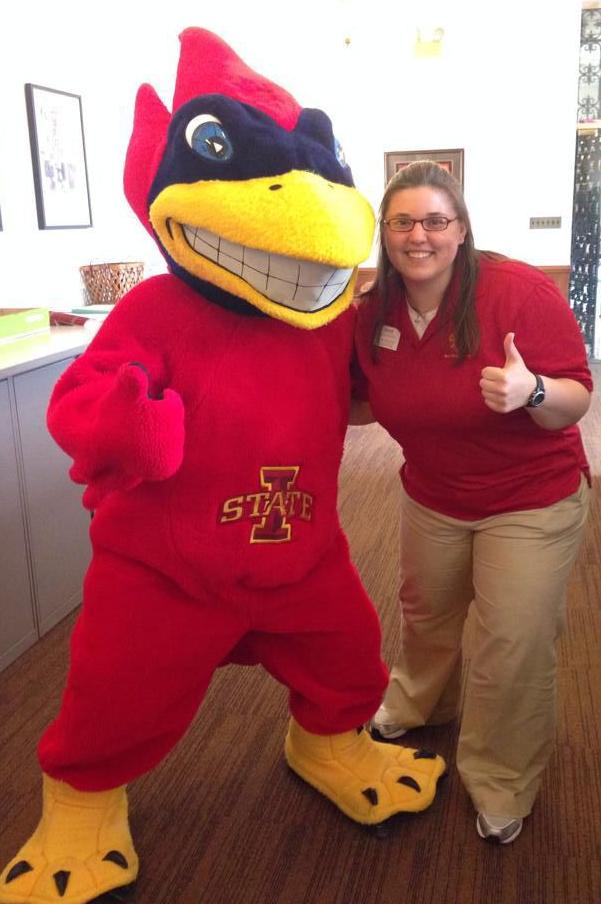 "When I made the decision, I looked for events and education," she said.
Von Haden found that the Mayo Diet Program at Mayo Clinic Health System-Franciscan Healthcare suited her needs. It is based on the New York Times best-seller "The Mayo Clinic Diet: Eat well. Enjoy life. Lose Weight,"
"What was appealing was the weekly check-in and accountability," Von Haden said. "I like to learn, and it explains the how and why" to eat healthy foods. "You learn tips and strategies to do in everyday life."
The lessons include the effects of protein, fats and sugars, she said.
You have free articles remaining.
Instead of eating high-calorie foods, she learned to strive for daily consumption of four vegetables, three fruits and three to four portions of healthy carbs. The high fiber content of fruits and vegetables help a person feel satisfied with fewer calories.
The secret is "moderation and recognizing what foods are doing to your body. The hardest thing is portion control," she said.
"People think they have to give up foods they like, but I like ice cream, and I still can eat it. I had a cupcake yesterday, and it was awesome … but I limit my sugar intake," she said.
Asked whether she ever buys a tub of Rocky Road after a rough day, Von Haden grinned and said, "I'm still human … but you have to learn that a depressive state — when you're sad, lonely or bored — is not a reason to eat."
Fatigue is a trigger for her, so she acknowledges that being tired might spur cravings and has healthy snacks readily available.
"It's self-awareness," she said. "I don't buy ice cream because I know if it's there, I might eat it."
The lifestyle change includes making healthier choices, such as opting for baked or grilled over fried, she said, adding, "My changes were pretty drastic."
Von Haden also has honed culinary skills, saying, "I love to cook, but I didn't really know what to cook. Now, I know how to get creative with leftovers, and I like to cook from scratch."
A fan of salads, Von Haden said she also developed a taste for the varieties of beans, such as kidney, blood, pinto, navy and other plant-based sources of protein.
Von Haden's loss of 50 pounds in 10 weeks stoked her desire to continue, although that big of a drop is unusual, said Jamie Pronschinske, a registered dietitian at Mayo-Franciscan who teaches the Mayo Diet Program.
"The first two weeks is the 'lose-it' phase, and usually is 6 to 11 pounds," she said. "After that, 1 to 2 pounds a week is fabulous."
With Von Haden's rapid loss, "people thought I was running," Von Haden said. "I was walking 30 to 45 minutes a day."
Never a fan of running, Von Haden nonetheless set a goal to run in a 5K just to prove herself, and she has done so twice. She continues to walk, and has settled on a gym fitness program that suits her needs.
"I made an active decision that I needed to make a change for myself," said Von Haden, who also has a master's in education in higher education from Iowa State University in Ames.
That self-interest is the key to successful weight loss, as with other lifestyle changes, said Pronschinske, who taught other diet programs before coming to Mayo-Franciscan.
The Mayo Diet Program proved so successful and popular in its previous 10-week format that it is being expanded to 12 weeks in La Crosse and Onalaska and increased from three sessions a year to four, she said.
"I think this is more realistic" than other programs, she said. "It teaches you skills and strategies, not just telling you what to eat.
"What I like most is that everybody has different issues," and the curriculum accommodates varied needs, Pronschinske said.
"It really is designed as a life change for the rest of your life," she said.