The Hear, Here project kicked off five years ago with the mission of sharing the experiences and reflections of community members, told in their own words and their own voices.
Often focused on the stories of those underrepresented in La Crosse, many of the relayed encounters are inspirational, some are uncomfortable, others are emotional, but all are important.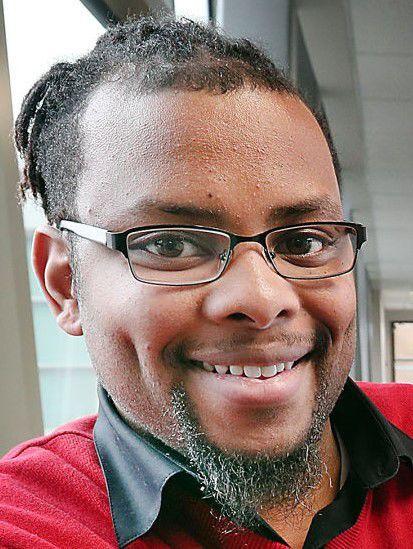 With the Black Lives Matter movement, and the controversies and divides that have come with it, at the forefront of the minds and newsfeeds of Americans, Hear, Here collaborated with the La Crosse Public Library Archives & Local History Department (LPLA) to add a "Racial (In)justice" collection to its Voices of La Crosse series, comprised of seven stories from six Black community members.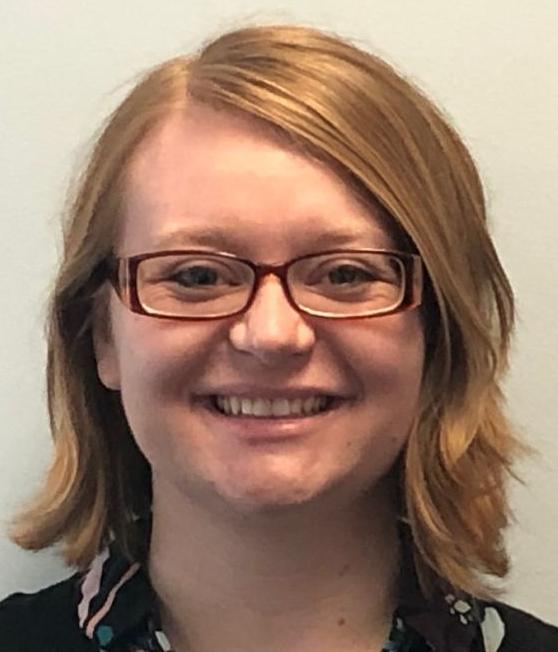 "We wanted to feature Hear, Here stories that focus on the Black experience and add to the overall national conversations happening and allow for critical thinking about our locality," says Jenny DeRocher, La Crosse Public Library associate archives librarian and Hear, Here assistant director who chose the narrators with Hear, Here director Ariel Beaujot. "However, what inspired me to make this tour available right now wasn't really the national news so much as what is happening locally."
In celebration of Juneteenth, DeRocher explains, Keonte Turner, a leader of local organization Black Leaders Acquiring Collective Knowledge, wrote an article for "The La Crosse Independent." It read in part, "Today we do not celebrate Juneteenth without undergoing the retraumatization of our ancestors, of our history here in America, as well as the current conditions for Black people in this country. Especially here in Wisconsin," with a link to a Wisconsin Business Journal article headlined "Wisconsin named worst state for (B)lack Americans."
"This led me to think, 'How can I use my role as a librarian ... as well as my connections with Hear, Here to help educate our public on the current conditions for La Crosse's Black community?' It was Keonte's words that led me to select the voices featured on this tour," DeRocher says.
It is DeRocher's hope that people will take the time to absorb each of the seven stories, to listen "with an open mind and reflect on the real experiences they hear."
Those stories include Ernesto Rodriguez, who discusses being stopped by police for jaywalking, and another incident in which he was harrassed and called a racial slur while strolling down the sidewalk.
Antoiwana Williams recalls being called the n-word while celebrating her college graduation downtown, while Robbie Moss remembers being refused service at a store when she first came to La Crosse.
Patrice Amoapin describes being racially stereotyped at a bar, and Kalon Bell talks about co-organizing a peaceful protest after the killing of Michael Brown in 2014.
Shaundel Spivey, who was awarded the Martin Luther King Leadership Award in 2019 and co-founded Black Leaders Acquiring Collective Knowledge, also contributed his story.
"I like the project and I think it is important to hear all stories to help get closer to a whole picture of the beautiful city we live in," Spivey says. "Not all history is positive and we have to be willing to hear the good and the bad of our city. ... My hope is that people continue to learn about the things that have happened in La Crosse."
In Spivey's Hear, Here recording, he recalls an incident on his 21st birthday, when he was in downtown La Crosse celebrating with his family. A group of white men and a group of Black men were fighting outside a bar, and Spivey's brother was punched.
"And I just remember seeing my brother, who was ahead of us and was just kind of wandering around downtown, get punched by a man, and then I remember fast-forwarding to, like, seeing the cops come and clear out the place and everybody was running and the cops really only arrested the Black guys, and one of those dudes was my brother," Spivey recounts in his Hear, Here recording.
"And I remember explaining to the cop, like, you know, he didn't do anything, you know, a guy punched him and I didn't see the guy who punched him sitting on the curb. And so, the cop kind of dismissed what I was saying, and so I proceeded to tell him, like, I think it's a problem that, you know, all of the Black guys are the ones being arrested and none of the white dudes are being arrested."
Asked to leave the area by police, Spivey walked away but was followed by another officer, who began asking him about the incident. Spivey expressed frustration at his account of the fight being dismissed, and became increasingly stressed as the officer continued to walk behind him.
"And then at this point, I'm just kind of, like, ranting as I'm walking away about how this is just a big injustice, that, you know, all of the white individuals that were a part of the fight are gone, no one was arrested, but then a few of the Black dudes that were part of the fight were the ones that were being arrested," Spivey says in Hear, Here.
"Eventually, you know, kind of just kept saying that as I was walking away and then me and my father started talking and I was upset, so he was trying to calm me down. And the officer came over and they were trying to arrest me while my dad was holding onto me and they tried to put my arm behind my dad's back and I told them, like, I grabbed my arm back and said, 'If you gonna arrest me, you need to get my dad off of me, and then you can arrest me.' And I remember getting in a police car and I asked the officer, 'Well, what's gonna happen.' He was like, 'You're going downtown,' and I said, 'Well, why am I going downtown?' And he never gave me an answer so, that was that story."
Spivey finishes his story by noting in hindsight, rather than arguing, he would have watched what was happening and how police handled his brother, and then filed a report if he felt the police had acted unjustly.
"The experience really made me see the La Crosse Police Department in a different light. It also kind of just re-emphasized — or reaffirmed, I should say — my thoughts about the injustices that happen in this city," Spivey concludes.
Years later, and especially in light of recent incidents nationwide of racial profiling, use of excessive force and killings of Black individuals by police, does Spivey feel local law enforcement is making positive strides?
"Every institution and political entity should be taking action towards racial justice and addressing injustices — period," Spivey says. "I am not sure about specific actions they have taken. Whatever actions they take, I hope they share it with the community so the community can hold them accountable."
While Racial (In)Justice is currently comprised solely of audio recordings, located by map, there are plans to expand it to a full Voices of La Crosse Tour in the next year.
Voices of La Crosse Tours, created by LPLA using Hear, Here stories, include additional content and context on a topic, with current tours available on LGBTQ history, Hmoob immigration, the Ho-Chunk Nation and more.