The historic Julia Belle Swain, which last plied the Mississippi River under its own power in 2008, now may do so next year, after delays from previous target dates in 2013. And 2014. And 2015. And 2016. And this year.
Just when it looked as if the craft — one of just a few steam-powered stern-wheelers in the country — might meet its end as a rust bucket moored along the Black River in La Crosse, a group of paddle-wheel fans with a vision for a renewed future formed the nonprofit Save the Julia Belle Swain Committee and bought it from Bob Kalhagen for $250,000 in 2013.
Kalhagen had bought the vessel for $500,000 in 1994 and operated it out of La Crosse between 1995 and 2008 until the recession forced him to shut down the business.
The initial plan was to rehabilitate it during the winter of 2013-14 and launch its second life in 2014. Too much work remained, and the original plan to have the work done in the comfort of SkipperLiner's indoor dry dock ran aground when that boat builder itself foundered.
In 2014, the Julia Belle was towed to Dubuque, Iowa, where it had been built and launched in 1971, for major dismantling and extensive iron work to restore its dilapidated infrastructure both below and above the waterline.
The committee, now named the Julia Belle Foundation, had the 108-by-26-foot Belle towed back to La Crosse in August 2015 to continue its facelift and renovations of everything inside, from stem to stern, port to starboard and below the waterline to the top of the pilot house.
The work has included a new paint job, new cabin walls bumped out a bit to increase the inside space, insulation it didn't have before, a new boiler and generators, as well as new aluminum windows with an antique appearance, LED lighting, air conditioning and other creature comforts it didn't have in its previous life.
This time last year, the 108-by-26-foot moored on the Black near Loggers Field at Copeland Park resembled a beehive, with metal workers, welders and other craftsmen swarming above and below decks. It recently has appeared more like a ghost ship to some, although work continues slowly, such as painting the walkway around the second deck, as Capt. Eric Dykman was doing Tuesday.

"It was obvious that we had a substantial amount of work to do and little time to get it done for the 2017 season," JBS Foundation President John Desmond said in an email Wednesday in answer to a phone message. "We made the decision to continue the restoration but at a more restrained pace."
Foundation board members originally had projected the project's total cost at $1 million, including the purchase price, but it has far surpassed $2 million.
Asked about indications that the foundation is strapped for cash, Desmond said with a laugh, "Money is always short — let me count the ways" but said it is experiencing "no problems worth mentioning."
Logistics Health Inc. founder and CEO Don Weber has been one of the major benefactors of the project, which also has received other substantial donations and is seeking grants as a nonprofit.
You have free articles remaining.
Register for more free articles.
Stay logged in to skip the surveys.
Costs ballooned at every bend in the river, such as instances in which workers trying to restore the walls found that coats of paint and putty over the years had covered irreparable flaws and weakened structure. They needed replacement instead of repairing, and the foundation opted for aluminum instead of wood.
The foundation has opted for top-notch materials throughout, a dedication Desmond has explained by saying, "We're fixing it for the next 50 years."
The Belle now has a new boiler, generator, electricity, insulation, support poles, air conditioning, new restrooms and filigree and made of metal rather than the wood that had rotted before it, the captain pointed out.
Dykman and Dillon Connor, who also has done yeoman work on the boat in both Dubuque and La Crosse and is expected to be the Belle's engineer, were able to dismantle and rebuild the original engines, which are more than 100 years old.
The paddle wheel, which was decrepit and had rotting planks as it gathered cobwebs and hosted insects and critters on shore, will have new metal spokes, awaiting assembly near the boat. Custom Fab and Machine in La Crosse crafted them in half-moon sections that will be joined and fastened to the axle, then be outfitted with new wood paddles.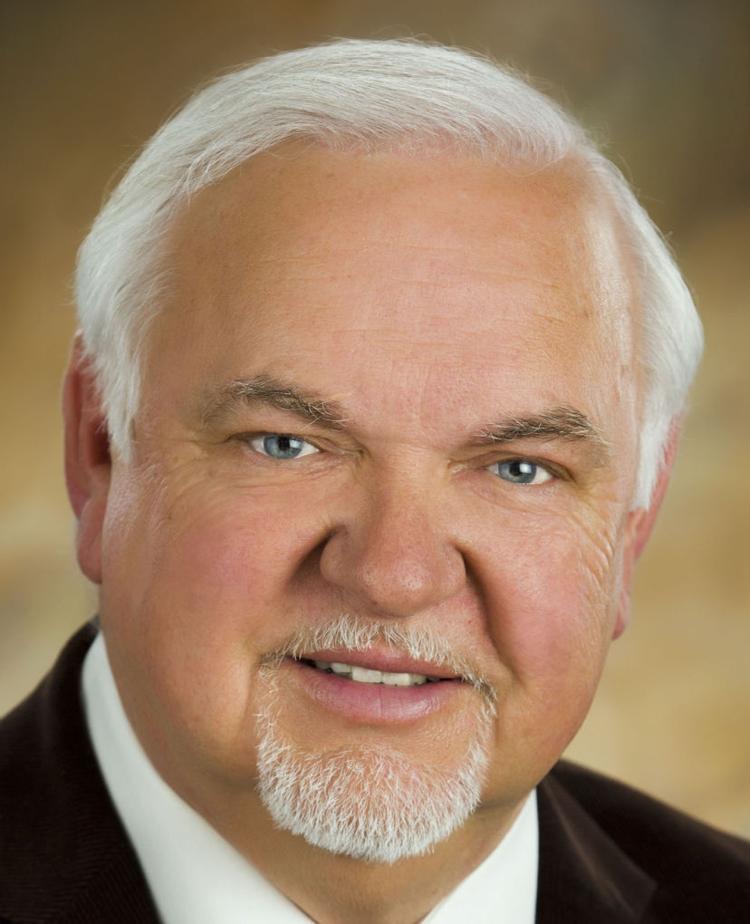 Barry Blomquist, considered the architectural and nautical brain for the project, spent more than 400 hours restoring the old Belle's calliope not only to its former glory but also beyond, including new pipes machined at Custom Fab and digital electronics.
Blomquist, who could not be reached for comment on the Julia Belle project, came by his mastery of boat building honestly — and by virtue of hard work. He founded Mid-City Steel Fabricating in 1971 as a one-man shop at the age of 26 and sold it in 2007, having built it into an employer of 80 or so workers. Mid-City was a subcontractor for SkipperLiner.
The calliope will return to the boat, in new surroundings, when the boat is ready to embark on its new role as a combination excursion boat and floating classroom, as an educational component is required for nonprofit status.
Of course, that won't happen until the U.S. Coast Guard pulls its oars from the water, after monitoring the work and condition of the craft from the beginning.
"Since the restoration was so substantial we need a complete review by the Coast Guard," Desmond said.
"The JBS Foundation is anxious to get this project completed and the JBS restored to service," Desmond said. "We expect 2018 to be the year."