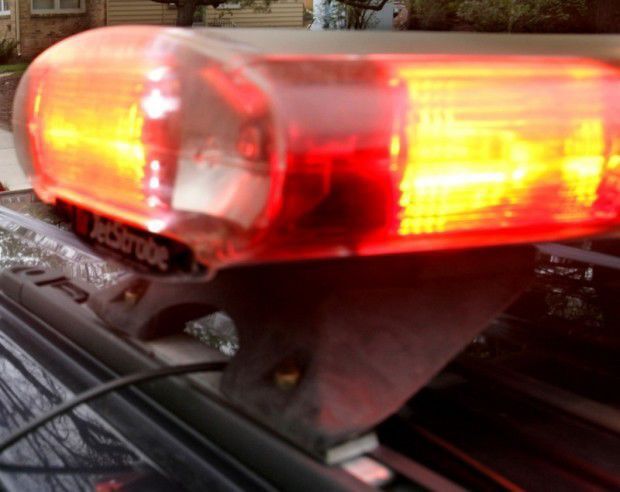 The La Crosse Fire Department and American Red Cross are teaming up this week to "sound the alarm" on home fire safety.
During "Sound the Alarm, Save a Life," La Crosse residents are invited to visit Copeland Park Saturday for a day of in-person fire education and resources from 9 a.m. to 2 p.m. The Red Cross and fire department are also promoting the installation of free smoke alarms in the La Crosse area. Local residents can sign up for a home safety visit by calling 608-232-7468 or visiting redcross.org/WISmokeAlarms.
Patrick Corran, community risk educator for the fire department, hopes there's a positive response to the smoke detector offer. He said detectors are required by city code but aren't always installed.
"Like other health and safety measures, the homes we are the most concerned about are the ones where there may be some other insecurity occurring," Corran said. "If a family has to choose between making the choice to put food on the table or buy smoke alarms, they will probably choose feeding their family. This is why this program of getting free alarms installed in homes across the city is so vitally important."
He said the detectors being issued contain a sealed 10-year lithium battery, which eliminates the need to change batteries twice a year.
"The biggest issue we see with smoke alarm maintenance is people taking them down when they start chirping because the battery is dying," Corrran said. "Once these units are installed, the sensor and battery are good for 10 years."
The Red Cross is reporting an unusually busy fire season in Wisconsin. It has already assisted 1,800 people displaced by fires this year, or 15 per day. The figure is closer to 7-10 in a normal year.
Kyle Kriegl, executive director, Southwest Wisconsin Chapter of the American Red Cross, said COVID-19 is playing a role in the increasing fire numbers.
"Home fires remain our most frequent disaster during COVID-19 ... yet most of us don't realize we have just two minutes to safely escape a fire," Kriegl said. "As families spend more time at home during the pandemic, it's critical that we help our vulnerable neighbors protect themselves from these everyday disasters."
Justin Kern, communications director for American Red Cross of Wisconsin, said COVID-19 makes it more challenging to obtain housing on short notice after a fire. Options for sheltering large numbers of people, such as a gymnasium, are off the table.
"It's certainly more expensive, but it's a big part of what we do, and we find a way," Kern said. "We get remarkable support from the public."
Prevention is a major part of the Sound the Alarm effort. Safety tips include:
Create an escape plan with at least two ways to exit every room in the home. Select a meeting spot at a safe distance away from the home, such as a neighbor's home or landmark like a specific tree in your front yard, where everyone knows to meet.
Practice the escape plan until everyone in the household can get out in less than two minutes.
Place smoke alarms on each level of the home, including inside and outside bedrooms and sleeping areas. Change the batteries at least once a year if the model requires it.
Check the manufacturer's date of smoke alarms. If they're 10 years or older, they should be replaced. Follow the alarm's manufacturer instructions.
Corran said it's important that every residence has a functioning smoke detector. He said the death rate in fires is 55 percent lower in homes where smoke detectors are activated.
"Having working and well-maintained smoke alarms in your home is one of the most important things you can do to keep your family fire safe," Corran said. "We can't stress their importance enough."
"The biggest issue we see with smoke alarm maintenance is people taking them down when they start chirping because the battery is dying. Once these units are installed, the sensor and battery are good for 10 years."

Patrick Corran, community risk educator for the fire department