La Crosse's Common Council might be asked to vote later this year on whether the controversial Hiawatha statue will remain in Riverside Park.
The Human Rights Commission said Wednesday it is working with members of the Ho-Chunk Nation and other community members to find a way to address concerns raised about the 25-foot sculpture, which critics say — regardless of the intentions of the artist, the late Anthony Zimmerhakl — represents a caricature of indigenous people.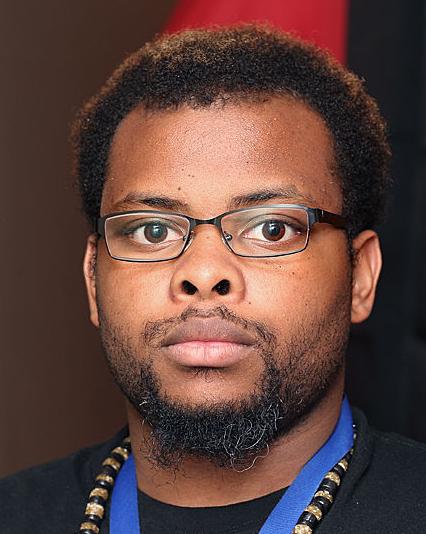 "It's still just in the drafting stages," HRC chair Shaundel Spivey said. "Nothing is too solidified as far as 'what's the ask' and various things like that, but definitely removal is not off the table."
Spivey expects the drafting process to take a while, as commission members reach out to potential sponsors and the Ho-Chunk Nation.
"I would never take that on without having a conversation with the folks that it would offend," Spivey said.
Spivey and his fellow HRC members stressed the importance of creating a respectful, public community dialogue before asking the city's elected officials to make a decision.
"I don't think it's going to come before the council just yet. I think there have to be some more intentional conversations both with the Human Rights Commission, the city, as well as the Ho-Chunk people here in La Crosse," Spivey said.
Commission member Elizabeth Digby-Britten said the Ho-Chunk Nation and others are planning to hold more events, such as listening sessions and dialogues, to share the history and significance of the statue.
"I think there will be a few more things in the works in terms of more education for the community," she said.
The commission acknowledged that it wasn't an easy topic to bring to the community conversation, but members said they believed it was important to address, particularly after how heated the conversation grew in 2000 when the statue was last in the public eye.
"In the past when this situation has been brought up, there have been mentions of death threats and different things like that, so I'm hoping that in this 2018 community here in La Crosse, we're able to have a healthy dialogue and be able to share different opinions, but then also be able to speak the truth," Spivey said.
The truth in this case, he said, was that the statue is offensive to some people.
"Not just anybody and everybody, but to the folks that it's supposed to represent, and we have to be honest about that," Spivey said.
The statue was commissioned in the 1950s by the Greater La Crosse Area Chamber of Commerce and has stood at the north end of the park since 1961.