Wisconsin regulators made few changes to the state's $100 million energy efficiency program Thursday, declining requests to boost funding for renewable energy projects and to take steps to head off the need for expensive new projects like the power lines being built through western Wisconsin.
The Public Service Commission voted to maintain the current $5.5 million annual budget for renewable energy projects over the next four years, prompting praise from renewable energy advocates.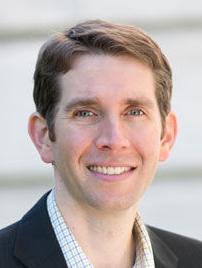 The funding will set up the solar, geothermal, bio-energy and small wind industries for success, creating jobs and enabling a cleaner environment, said Tyler Huebner, executive director of RENEW Wisconsin, which had asked the Commission to increase renewable funding to $6 million a year.
RENEW had urged the Commission to establish a consistent and predictable funding stream for a budget that has fluctuated between $10.3 million to $2.3 million over the past eight years and in recent years had not been set until November.
"Now that we have this ready everybody can plan for 2019," Huebner said. "The Commissioners definitely heard the collective comments of our industry and stakeholders to make the renewable energy program as streamlined and business-friendly as possible."
Construction trade groups, municipalities, faith organizations and renewable power businesses had also urged the Commission to boost renewable incentives to $6 million.
The Commission also voted to dedicate $5 million a year specifically for rural and agricultural projects.
Overall funding for Focus on Energy, which is set by state statute at 1.2 percent of utility sales, is expected to remain largely unchanged, with about $90 million going to fund core energy-efficiency programs. Business-related programs will continue to receive 60 percent of those funds, with the rest going to residential.
Groups, including the Wisconsin Builders Association, said the overall Focus on Energy program "has been a tremendous success for Wisconsin" — saving residents and businesses money while supporting jobs.
Every dollar spend by Focus on Energy yields $3 in public benefit, according to the current cost-benefit model used to evaluate the program.
The three-member Commission voted unanimously to continue the program's focus on total energy consumption rather that trying to target the occasional spikes in demand, which consumer advocates say could help avoid the need for more power plants and transmission lines, such as the $580 million Badger Coulee line now under construction between La Crosse and Madison.
The Citizens Utility Board, which represents residential and small business customers, urged the Commission to put more emphasis on peak demand reduction as a means of fending off "a wave of substantial utility investment … looming over the horizon."
CUB also urged the Commission to consider all aspects of utility regulation through the lens of energy and demand reductions as a way to avoid future capital costs and ultimately save customers even more money. Most Wisconsin utilities have "significantly reduced or eliminated" programs to manage load, and the Commission's has in recent years restructured rates so that customers pay higher fixed monthly charges and less for the electricity they use, which CUB argues takes away the incentive to reduce consumption.
CUB executive director Tom Content said the group highlighted areas for improvement he was glad to see the Commission keep the program in place.
"This program's doing pretty well in delivering savings for customers," Content said. "It's cost-effective and it's working."
The commission also voted to continue its approach of subsidizing consumer purchases of energy-saving products.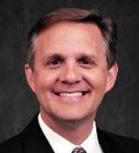 Commissioner Mike Huebsch acknowledged CUB's arguments in favor of a more long-term market transformation effort, in which subsidies are directed to manufacturers and retailers in an effort to get more energy-saving products on shelves much in the way federal agencies worked to get LED lighting and Energy Star appliances into the marketplace.
"There's still plenty to do under the current framework," Huebsch said, while suggesting the commission may want to revisit the issue in future years.