During an online forum Tuesday night, longtime Democratic Rep. Ron Kind of La Crosse said he did not support cancelling $50,000 of student loan debt, but was open to working toward a solution to the crisis.
His position is just one more added to a divided conversation among Democrats, and he joins some of the more moderate members of the party, including President Joe Biden, on not supporting the large sum cancellation.
"I think we need to be careful and means-tested appropriately, and when you get into that figure of 50,000, you start providing debt relief to a lot of upper-income families, to be quite frank," Kind told the Tribune editor, who conducted the interview for the forum with LeaderEthics-Wisconsin.
"I think we also need to be sensitive to the fact that many people who had student loans in the past worked very hard to pay them off to the best of their ability, and you can imagine some of their reaction if suddenly we just start waiving all student debt for all students," Kind said.
Currently, there is about $1.7 trillion in collective student debt across the U.S., and in Wisconsin, that's averaged to about $31,706 per indebted graduate.
In the 3rd District, which Kind represents, there are five University of Wisconsin System campuses and a number of other private and technical schools.
Between the Universities of Wisconsin-Eau Claire, La Crosse, Platteville, Steven's Point and Stout, around 66% to 73% of students graduate with loan debt, and the average student loan debt in 2018-19 was $29,553.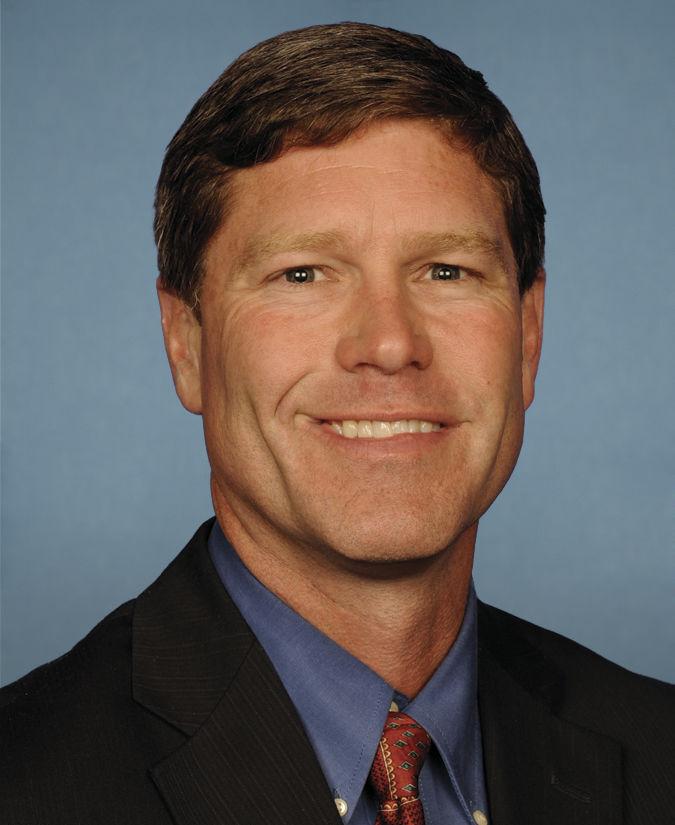 Amid conversations and persistent pushes from progressives, some moderates have suggested to instead cancel $10,000 of student loan debt, but Kind said while he thinks that would target lower-income students better, there needs to be more work on the proposal.
"I'm trying to get more information from them right now how exactly that would work," Kind told the Tribune after the forum.
"Up to $10,000 really does target low-income students the most and they are disproportionately in default already on those loans," Kind said. "This is an issue where the details do matter and how it's executed, and I think that's why we're looking at the administration right now to see what they're coming up with."
The policy details he's holding out for revolve largely around equity he said, from looking at both federal and private loans to understanding what the next group of graduating borrowers receives.
"It also doesn't answer the question of what happens next, what about the next generation of students?" Kind said of the sweeping cancellation plan. "Are we just going to continue to wipe their indebtedness away? Are we going to make higher education just free in our country?
"You know these are the discussions that are long overdue, and we can get into those discussions in the context of a higher education bill," he said during the forum. "So I'm hoping in session we'll have the courage to move forward on that."
One equity question on loan relief comes from students who received Perkins Loans — a federal program that was operating through 2017, giving low-interest loans to some of the most low-income students.
But repayments on these loans have not been paused throughout the pandemic like other federal student loans, leaving many wondering what can be done to get more relief.
"I've been asking the same question," Kind told the Tribune.
Perkins Loans, while supported through a federal program, are held by colleges and universities, meaning they distribute the loan and then control collecting its repayments on the back end, seemingly leaving any COVID relief in the university's hands.
"It's harder in order to stop payments to the private entities, as opposed to government-backed student loans," Kind said. "That's the explanation that was given to me."
Some university systems have opted to pause the repayments on outstanding Perkins Loans, like the University of California, but the UW system has not taken similar steps.
And, some members of Congress have introduced bills to pause the payments, but they have not made it into final packages.
"We've been reaching out within the Congress itself and the administration to see what more can be done for relief, or at least a pause with the Perkins Loan program," Kind told the Tribune.
In the meantime, Kind said Congress is encouraging universities to use the extra funding included in the next COVID relief bill to pause the Perkins Loan repayments.
"There would be flexibility for more universities to be in a better position to offer that as an option," he said.
Kind touched on a number of other critical topics during Tuesday night's forum, from COVID relief to climate change to social security. Bob Heisse, executive editor of the River Valley Media Group, conducted the interview.
Kind specifically said that he supports raising minimum wage, calling Wisconsin's stagnant $7.25 an "embarrassment," but said he prefers that states raise wages themselves.
"Because the minimum wage requirements of San Francisco or New York are going to be different than western Wisconsin, and the impact on small business is going to be different," Kind said.
"But the fact that we've been stuck for so long in Wisconsin at $7.25, with no activity in the state Legislature whatsoever, really forces our hand now in Congress from us representatives from states that are refusing to move," he said.
"I'd like to see some adjustment, I'd like to see it based on a regional index, and then indexed to inflation so that we can take this out of the political arena once and for all," Kind said.
On bipartisan efforts, Kind said he was hopeful Congress could work together across parties, but that there was still work to be done in a hyper-divided and unique time.
"We're still trying to feel each other out a bit, what the new Congress is going to look like, and how it's going to behave," he said. "One of the more disappointing things that I saw on Jan. 6, outside of the riot and the siege on the Capitol, were 140 of my colleagues voting to overturn the legitimate election results.
"That's tough to move forward on, when you have two-thirds of the Republican conference that voted not to certify the election and going to perpetuate the big lie that somehow the election was stolen and gave rise to the riot on Jan. 6," Kind said.
But to achieve bipartisanship, he said, debate should center around policy, not "personal attacks and cheap shots." But the pandemic has limited some of the rapport needed to work together.
"What's making it difficult, and it's true for all of our lives, is COVID and virtual everything. It's harder to get in the same room when you've got a pandemic and a virus that's very deadly," Kind said.
"All of our meetings are virtual, it's not in-person, and you lose a lot when you can't be in the same room and enjoy each other's company, have some side conversations that's necessary for friendships and build some trust up," he said.
"I think there's a lot of limitations of doing virtual meetings, and until we can start getting back to regular order again, it's going to pose some unique obstacles, as I'm sure other people are finding back home," Kind said.
Still, Kind said he is seeing some work already being done, signaling that a united front might be possible.
"I've already heard from some of my Republican colleagues that they've been down to the White House more in the first month of his administration than they were in the entire last four years," Kind said.
"And that's the way it should work, presidents getting together with members of Congress, listening to feedback, especially from those members in the opposite party," he said.
"I think we also need to be sensitive to the fact that many people who had student loans in the past worked very hard to pay them off to the best of their ability, and you can imagine some of their reaction if suddenly we just start waiving all student debt for all students."

U.S. Rep. Ron Kind, D-La Crosse