U.S. Rep. Ron Kind, D-La Crosse, said Friday tariffs on steel and aluminum imports are getting in the way of Congress taking up a new trade agreement with Mexico and Canada.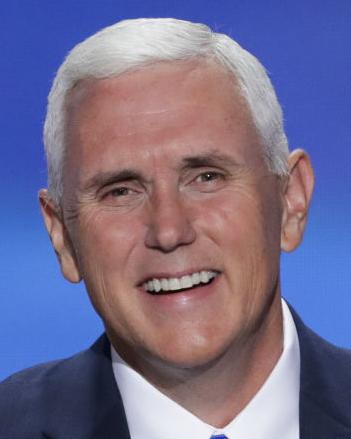 However, Kind said the USMCA is stuck because of the ongoing trade war.
The steel and aluminum tariffs that President Trump applied against Mexico and Canada have invited retaliatory tariffs on soybeans and dairy as well as other goods manufactured in Wisconsin, and has been devastating for family farmers, Kind said.
"Until those tariffs get lifted, I don't see a path forward with this new trade agreement because the war the president has started is doing irreversible damage," Kind said. "No one wins a tariff war. It only gets worse."
Two dairy farms per day went out of business in 2018, and so far, that number has increased to three per day in Wisconsin in 2019. The state has also seen a record number of farm bankruptcies and an increase in the rate of farmer suicides during the past year.
"Not that the trade war is the sole cost, but it's piling on. It's contributing to that and depressing dairy prices more and forcing our farmers out of business," Kind said. "So, I've been clear to the vice president and to [U.S. Trade Representative] Bob Leithauser, that has got to get resolved, otherwise trying to move forward on this new USMCA trade agreement just isn't going to happen."
The USMCA was signed by heads of state in November, but both parliaments in Canada and Mexico have been clear that they do not intend to move forward to ratify the agreement until the steel and aluminum tariffs are lifted, Kind said.
U.S. Congress isn't moving forward with the USMCA in part because of the tariffs but also because the body wants to ensure better enforceability language in regard to worker rights is included in the agreement, he said. There's also concern in Congress about access to affordable drugs that wasn't adequately addressed in the trade agreement.
"All of this has been made perfectly clear to the president's trade team, that these concerns are being raised," Kind said. "We're waiting to see whether the administration can accommodate those concerns."
Mexico was the number one export market for U.S. dairy before tariffs imposed on steel and aluminum imports, but "we've lost that now because of the president's trade war," Kind said.
However, Kind does see the USMCA as an opportunity to improve NAFTA, which has been in place since 1994 and did not have a chapter for labor rights, the elevation of environmental standards or a strong enforceability chapter to use if one of the member countries were to violate the agreement.
Mexico was required to reform its labor laws under the USMCA, which parliament acted on in April. Now, Congress is watching to see how well those new labor laws are implemented, Kind said. But the La Crosse congressman's counterparts in both Canada and Mexico were clear that they won't move forward until the tariffs are lifted.
"It would be helpful if the vice president was playing a more active role in trying to resolve that issue rather than just going out to the countryside talking about the merits of the new USMCA trade agreement, because he knows full well that there's many of us in Congress that want to see resolution to those tariffs first," Kind said.
"For the vice president to be out there touting the USMCA, without having an answer to the damage that's being done currently with these steel and aluminum tariffs, I think is a bit foolhardy," Kind said.
"(T)he trade war is ... depressing dairy prices more and forcing our farmers out of business. ...(T)hat has got to get resolved, otherwise trying to move forward on this new USMCA trade agreement just isn't going to happen." U.S. Rep. Ron Kind