The Coulee Region has some work to do to ensure equal access to housing that won't break the bank, according a study released this week.
A Fair Housing Study conducted by Mosaic Community Planning concludes that communities in La Crosse and Monroe counties need to improve access to affordable housing for everyone, but especially African-Americans and people with disabilities.
More than a third of city of La Crosse residents have some sort of housing need, said Jeremy Gray of Mosaic, and most of those spend more than 30 percent of their household income on housing.
"A household would have to work 84 hours per week at minimum wage to be able to afford a two-bedroom apartment in La Crosse County without it being a cost burden," Gray said.
That's at a rent of $793 a month, which is what the U.S. Department of Housing and Urban Development determined is fair market rent in the county. In reality, the average rent for a two-bedroom apartment in the county is a little bit higher.
"La Crosse in this area of this state is not known for being an expensive housing market. There are much more expensive housing markets that people can live in and yet, based on what wages are available here and the residents' incomes they're facing here, this is still pretty unaffordable to live in La Crosse," Gray said.
The same is true in Monroe County, where the fair market rent for a two-bedroom apartment is $799 and a household would have to work 85 hours per week at minimum wage for it not to be a cost burden.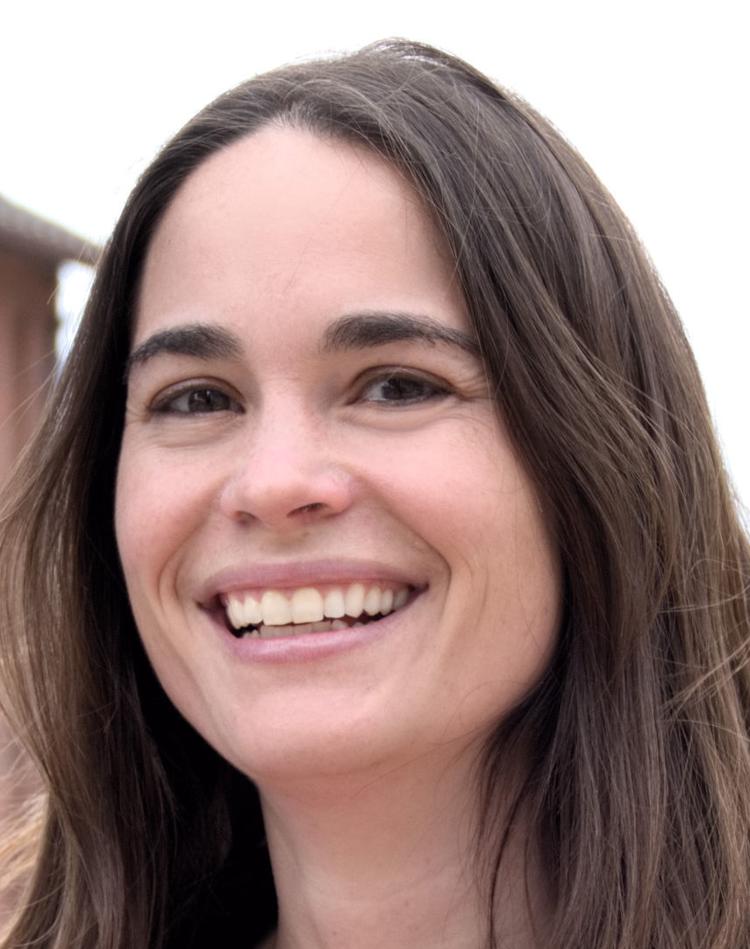 The city has been working for years to increase the availability of housing that's accessible to low- and moderate-income households, according to La Crosse community development coordinator Caroline Gregerson.
"It is still affordable housing, which is closely related to wages. We know that we have depressed wages in our area, and we know that our rents are going up," Gregerson said.
It's not solely a city of La Crosse issue anymore, according to the survey. It's increasingly affecting people in the surrounding area, including Onalaska, West Salem and Holmen.
Affordable housing needs disproportionately affect protected classes, according to the study.
According to the report, 35.4 percent of white households and 76.3 percent of black households in the city of La Crosse experience housing problems such as spending more than 30 percent of household income on rent, overcrowding or the lack of kitchen or plumbing facilities.
"That's pretty significant," Gray said.
One of the survey's results that surprised Gregerson was the stark disparity between white and minority households when it comes to how many own homes, rather than rent. About 52 percent of white households own homes, while statistically 0 percent of black households do.
"With our African-American population being the fastest-growing population, we want to make them feel welcome, we want them to become homeowners. I think that's a really good thing. This tells us how we can continue to grow our economy," Gregerson said.
Gray recommended the focus group of bankers that he worked with during the community input phase of the survey continue to meet and look for ways to address the problem.
"I don't know the answers there, but there are a group of professionals in your community who are concerned about these issues and who work in the mortgage lending sector," Gray said.
Another of the major impediments to fair housing was the short supply of accessible housing for people with disabilities. While in some ways, that's natural due to the age of La Crosse's housing, Gregerson said there were ways the community could rethink zoning to make it easier to make homes accessible.
The study also recommended the city of La Crosse and its partners work together to address poor rental housing conditions that limit access to quality housing, including lobbying for the Legislature to overturn a law forbidding the rental registration and inspection programs.
La Crosse city planner Jason Gilman urged Mosaic to take into account external challenges, as well, such as how state and federal policies limit the local governments' options.
"We have federal and state policy that influences fair housing, like national flood insurance or austerity measures and reductions to shared revenue which makes city's heavily reliant on real estate tax, and we become overzealous in economic development and sometimes that leads to gentrification and disinvestment in areas that need it, because those areas have a typically slow recovery rate on real estate impacts," Gilman said.
The study was commissioned by the city of La Crosse, La Crosse County and Monroe County, as well as the public housing authorities of La Crosse, Tomah and the two counties, to meet U.S. Department of Housing and Urban Development requirements for communities that allocate community development block grant funds.
"It's going to take a regional approach. We cannot solve this issue, so that's where I'm excited that we brought our other friends and other communities along with us," Gregerson said.
Gray recommended La Crosse and its partners create a regional affordable housing plan to lay out goals to reduce barriers to accessing housing for the whole area.