People who have had flood damage have a lot to deal just with the cleanup, but it's vital that private property owners report their losses to Great Rivers 2-1-1. It could mean the difference between getting a federal disaster declaration or not.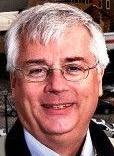 Keith Butler, La Crosse County's emergency management coordinator, said Great Rivers 2-1-1 collects reports of private property loss in the wake of a flood or other natural disaster, and then passes those on to county emergency management departments.
Those losses are then forwarded to the state, and if the total loss is high enough, the state seeks a federal disaster declaration, which can mean financial help for property owners as well as repairing public infrastructure.
Butler has seen 10 floods during his time with La Crosse County, including flooding for three consecutive years, and based on his experience he said there's a good chance the western Wisconsin counties hit by flooding this week will qualify for a disaster declaration.
That won't be known for at least a week or two, though.
People calling Great Rivers 2-1-1 (by dialing 211 or 1-800-362-8255) should be prepared to tell how deep the water or mud was in their homes, provide estimated losses in terms of structural damage as well as damaged vehicles, Butler said, noting that people don't need to offer information on loss of personal property.
Butler also noted that the call takers at Great Rivers 2-1-1 also are trained in crisis counseling. "They've been so wonderful in helping," he said. "It's a win-win."
Although it might not be known for a couple weeks whether there will be a federal disaster declaration, U.S. Rep. Ron Kind, D-La Crosse, and U.S. Sen. Tammy Baldwin, D-Wis., already have written a letter to President Donald Trump seeking "the full support of the federal government behind cleanup and recovery efforts in Wisconsin."
"It is vital that we take immediate steps to evaluate damage caused by flooding, mudslides and heavy winds," Kind said in a press release. "Our top priority must be working together to get our local communities and property fixed. We can't afford to waste any time."
On Wednesday, Kind toured the town of Leon in Monroe County with community leaders and law enforcement to asses the damage.
"The damage to our homes, businesses, roads and farms is devastating," Kind said. "While the true extent of the destruction is still unknown in many counties, I am encouraged to see a coordinated response by emergency workers and local community leaders to help rebuild and repair our lives and property.
---