A Republican running against Rep. Ron Kind is accusing Facebook of censoring his ads for political reasons.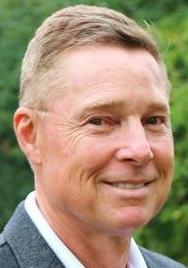 Steve Toft says the social media platform took down six of his ads over the Memorial Day weekend "with little to no explanation."
"It is unconscionable that Facebook would target my campaign and our ads for censorship. As a first-time conservative candidate, who is challenging a 22-year career politician in Ron Kind, its highly suspect I was targeted for political reasons," Toft wrote in a post on his Facebook page. "While we were honoring and celebrating the brave soldiers who made the ultimate sacrifice for our country on Memorial Day, Facebook was trampling on my First Amendment right to free speech."
A Facebook spokesman, citing company policy, declined to comment on the specifics of the case but provided background on the company's new political advertising policy, when went into effect on Thursday.
Under the new policy, designed to help readers know where political content is coming from, advertisers must confirm their identity and location, and political ads must include a "paid for by" label.
You have free articles remaining.
Register for more free articles.
Stay logged in to skip the surveys.
Toft campaign spokesman David Fladboe said the campaign completed Facebook's verification process on May 15 and that all the ads "were submitted with the proper disclaimers." He said the ads ran for more than a week before being taken down.
Fladboe said the campaign immediately appealed the removal, and the ads were reactivated Wednesday after the complaints were made public.
Toft, a retired Army officer from Trempealeau County, is making his first run for office against Kind, an 11-term Democrat from La Crosse.
In a news conference last week, Facebook policy director Stephen Satterfield told reporters the new system is designed to curb foreign interference and the spread of fake news while increasing transparency.
Facebook has come under fire in recent years after the platform was used by foreign agents to spread false information and sow dissent during the 2016 election. Last month CEO Mark Zuckerberg testified before Congress, where he apologized for enabling Russian interference and for giving the now-defunct political research firm Cambridge Analytica access to more than 87 million users' personal data.